Completed (September 2019):
Best recent photo: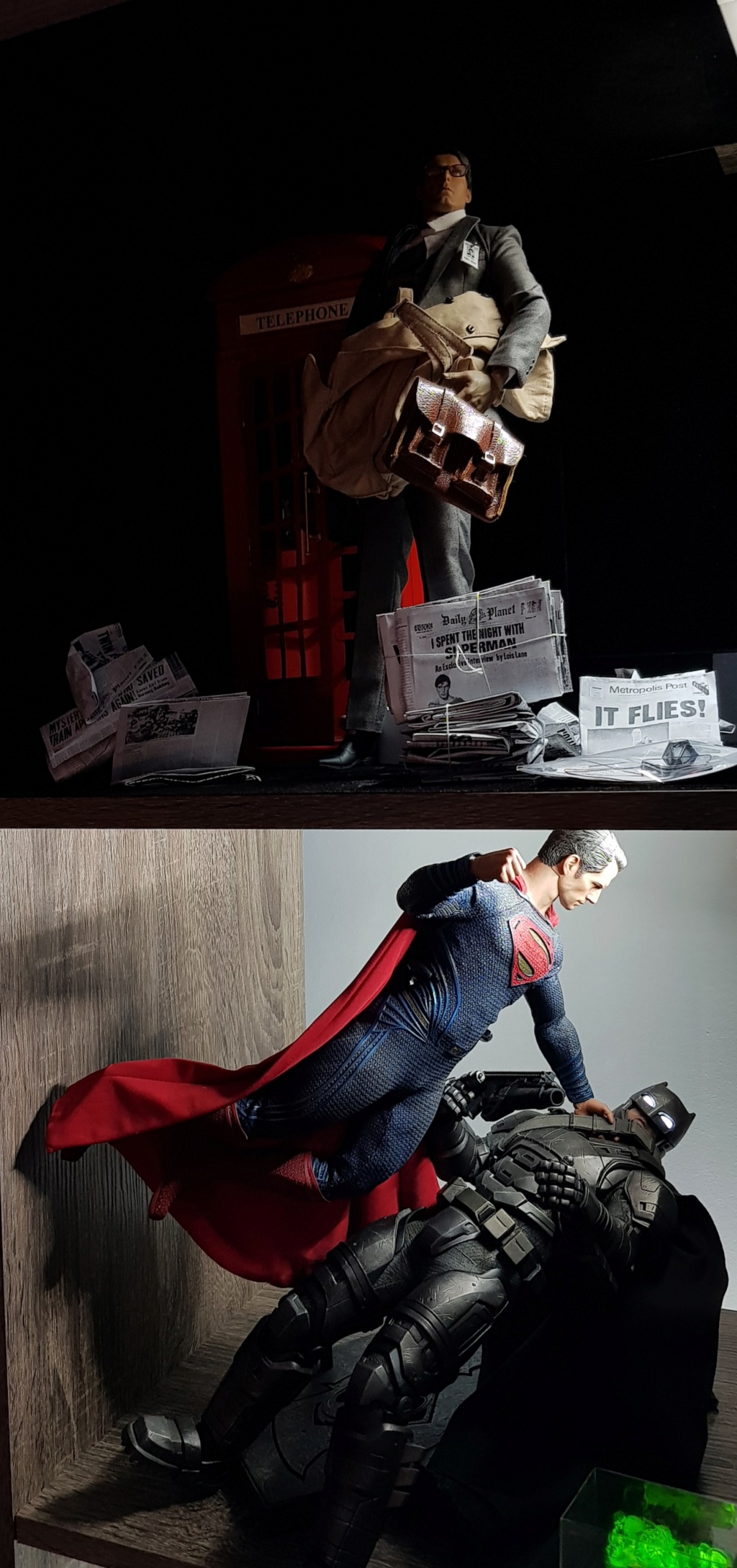 Sneak peak till I get the newspapers up...
---------------------------------------
__________________________
NEWEST FIRST EDITS:
The final piece of the diorama is finally here: The Daily Planet newsstand. Now all what's left is to suspend the newspapers.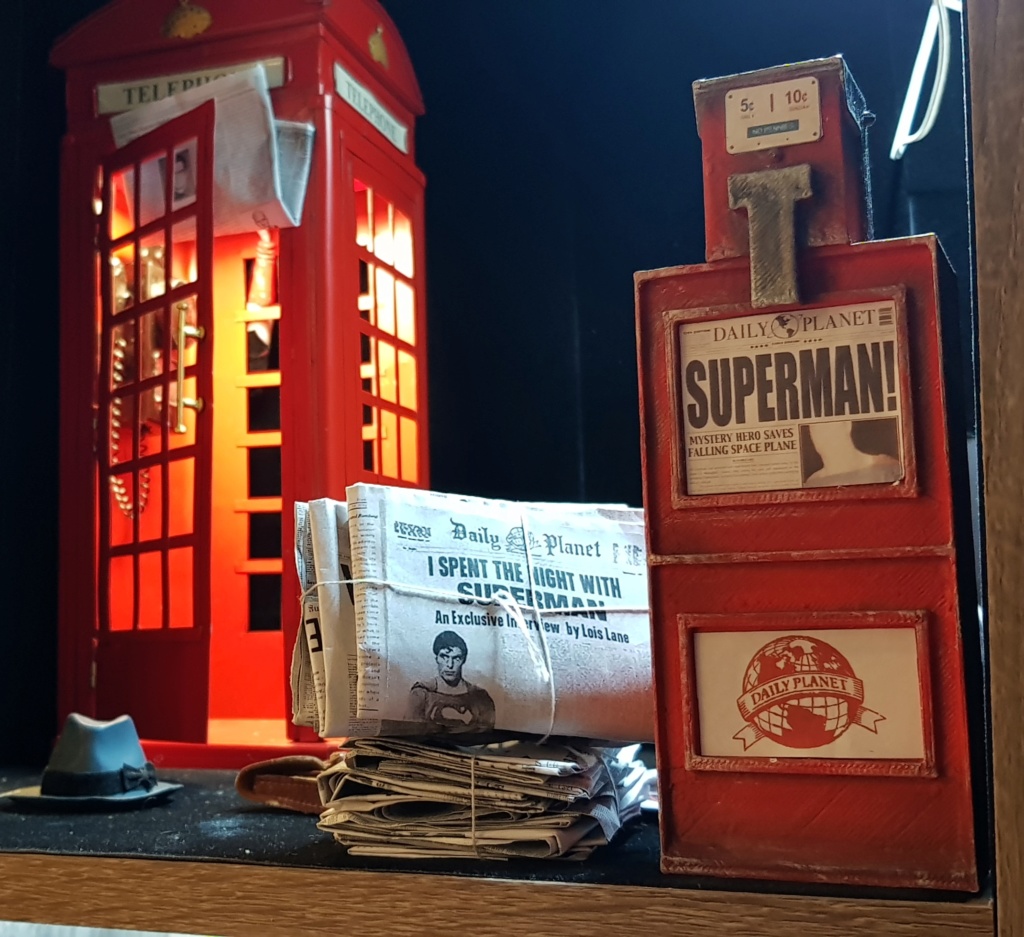 So I received a small LED that fit in the top of the phone booth. I painted it red and re-wired it to a plug: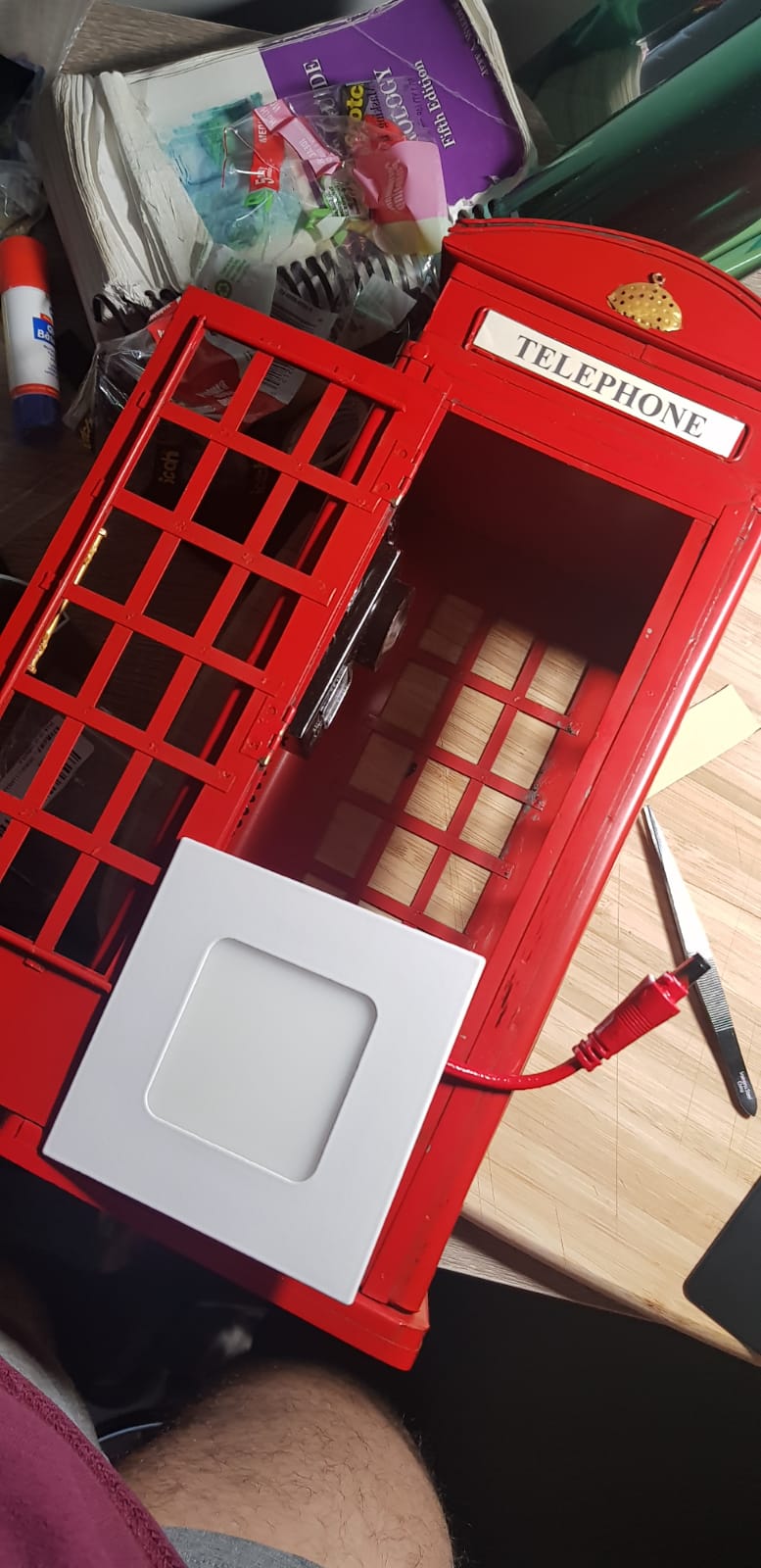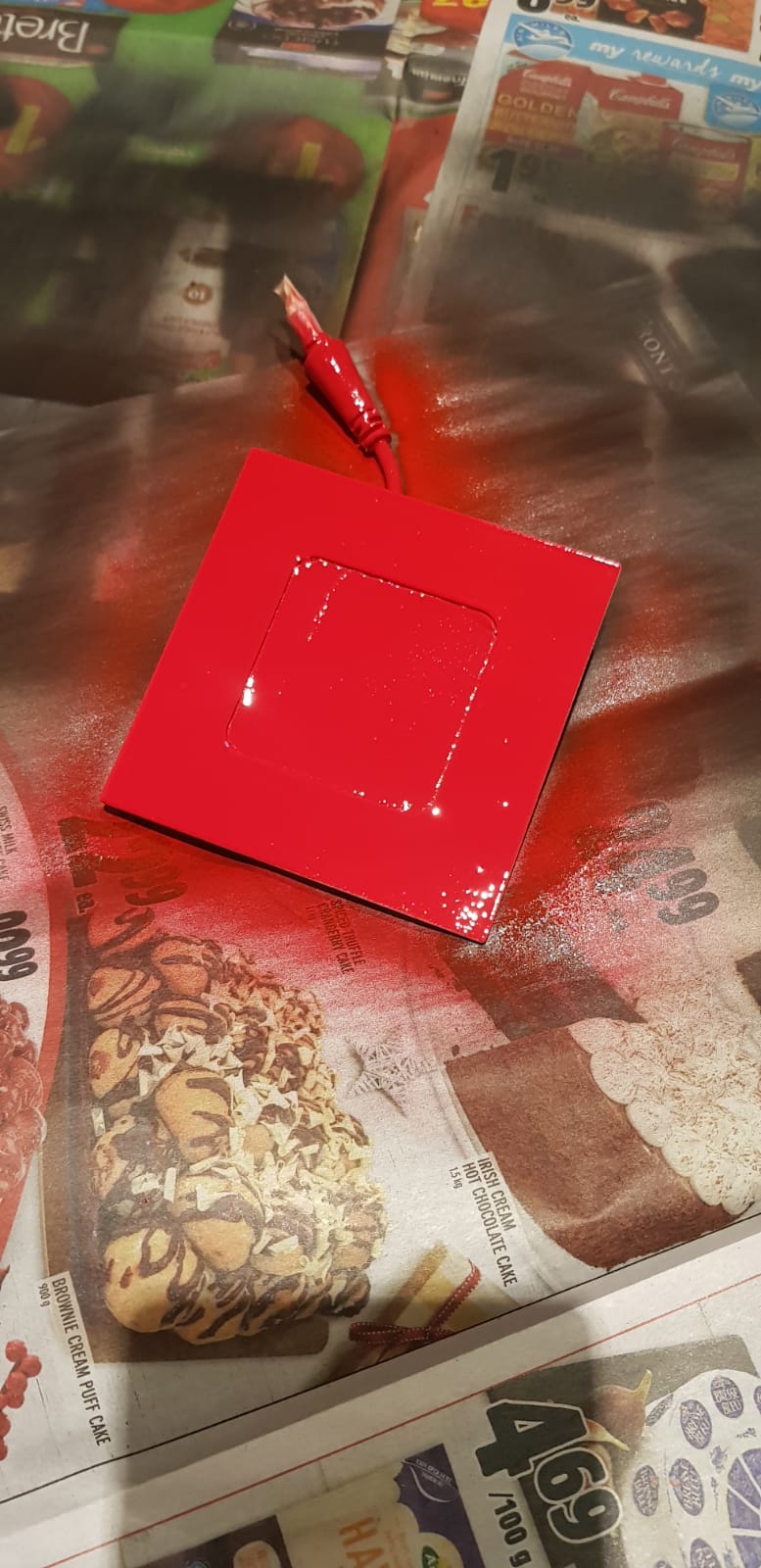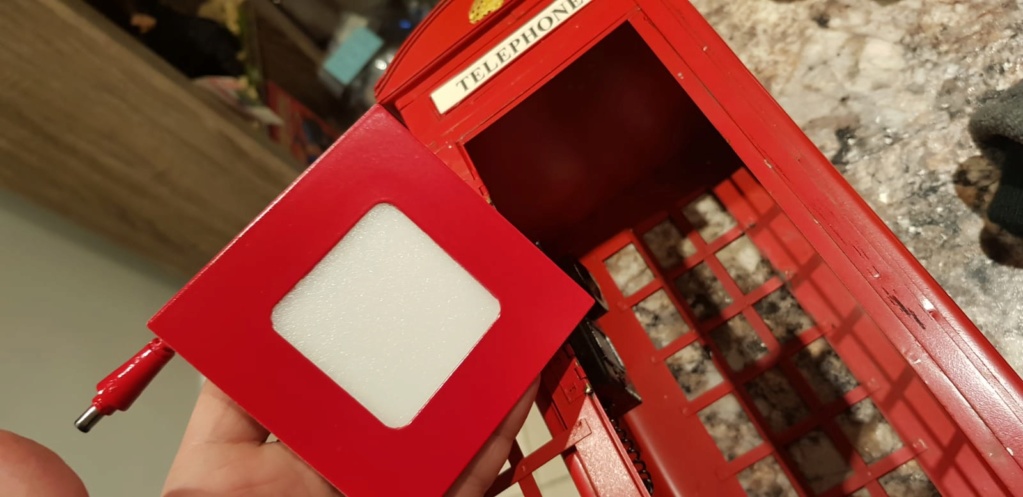 Now I need to suspend the newspapers and add the figure to the scene.
I decided to re-separate my Clark Kent and Man of Steel figures into two different Dioramas. I think it looks better this way: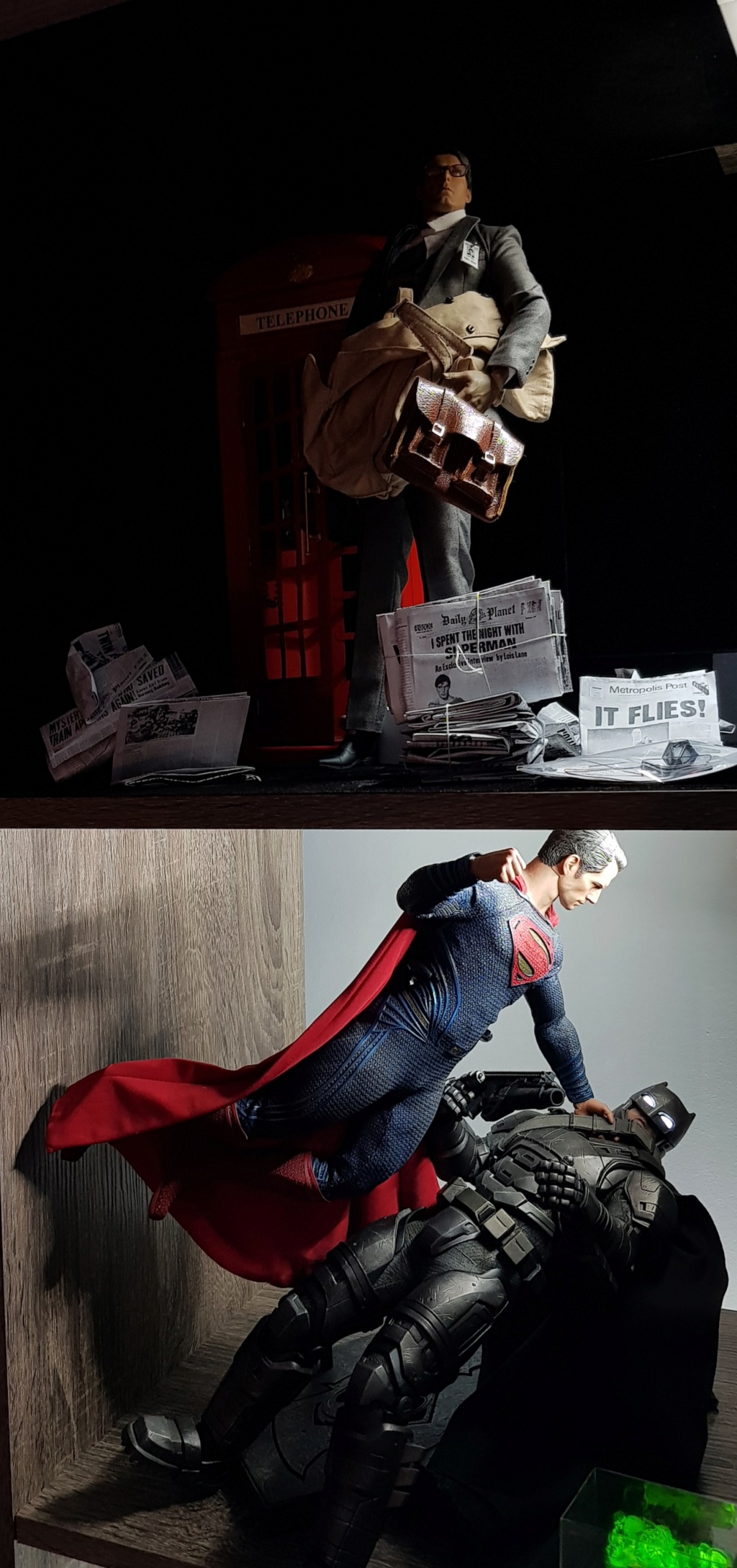 I acquired a rare 1/6th model for the suitcase he held in the movie!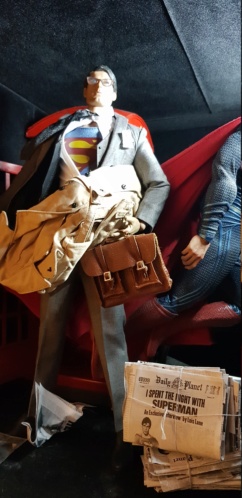 I lined the interior of the cabinet in black velvet and blocked it from the back.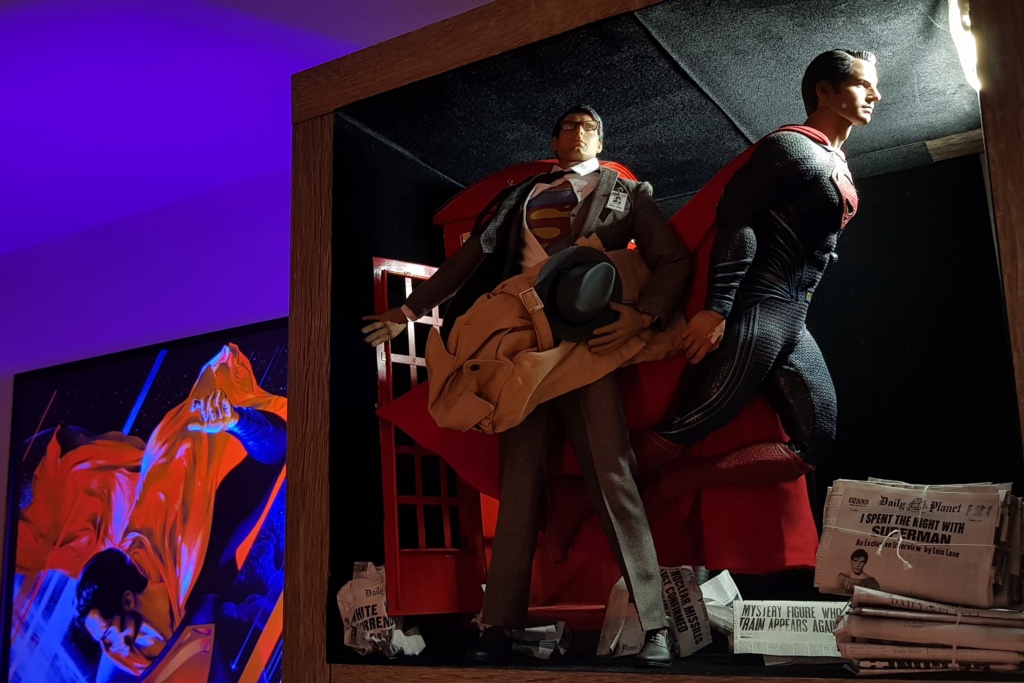 I added a laminated ID Badge:
A cleaner look for the newspapers till my custom part arrives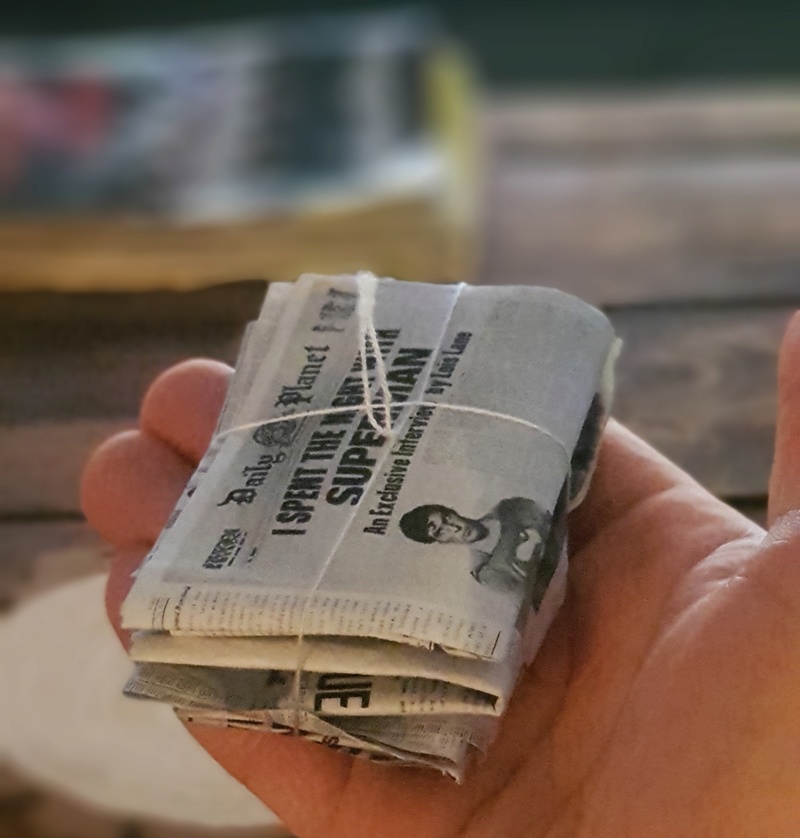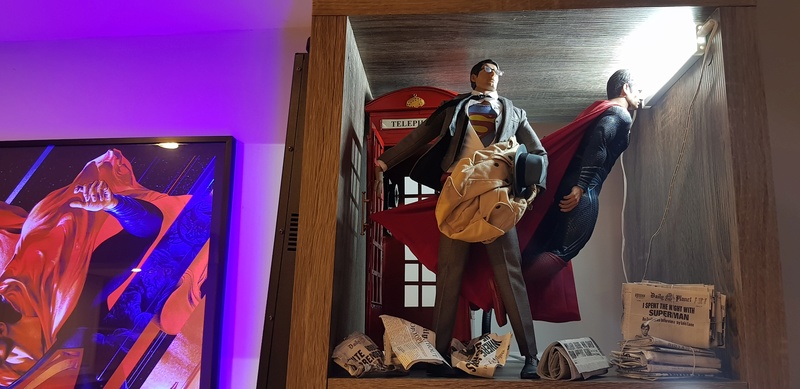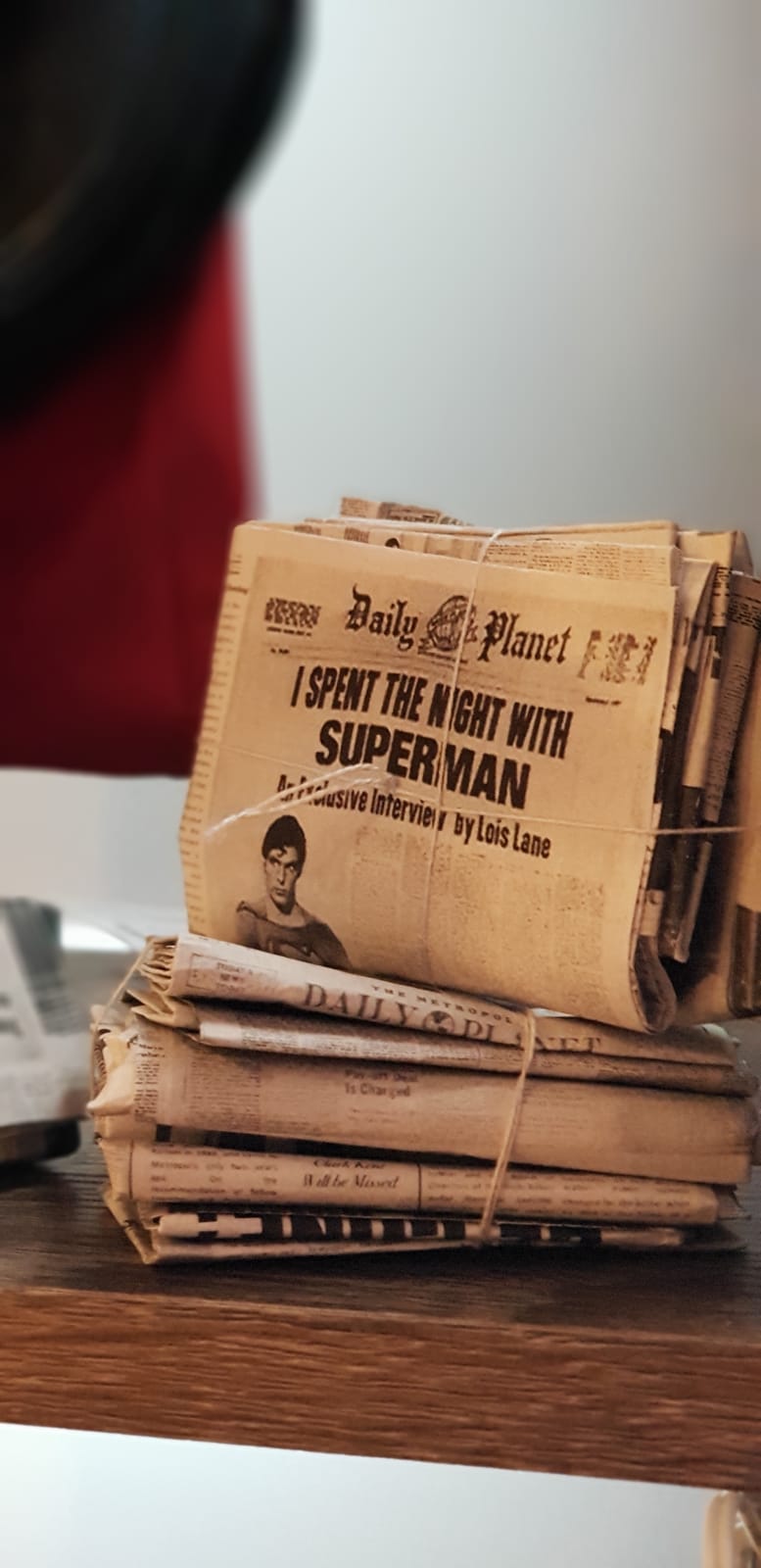 EDIT:
I made tiny sixth scale Superman newspapers for my diorama from every headline that appeared in every Superman movie I've seen. I'll have them blowing in the wind when the last two pieces for the diorama arrive... for now, I haphazardly placed them on the ground: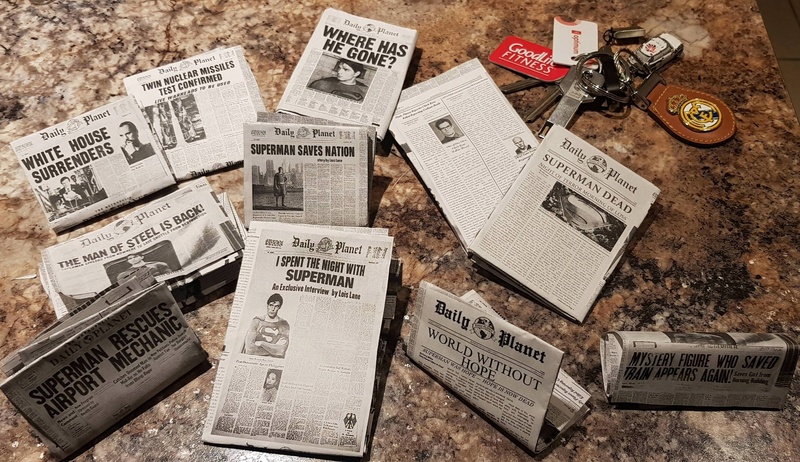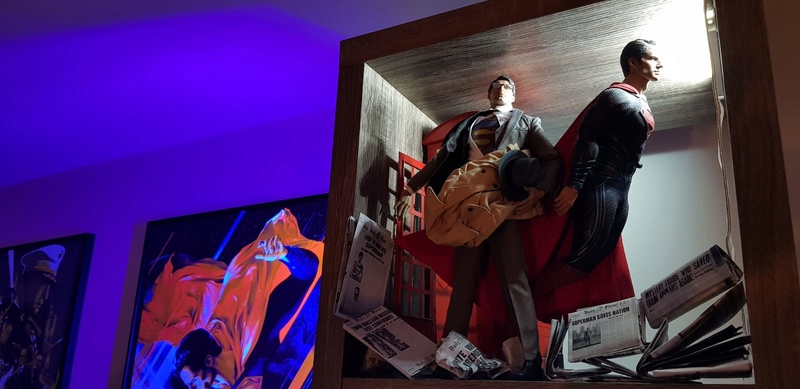 EDIT: A little sneak peak to the new diorama... a few items missing...
_________________________
Original Post:
So the new Phicen M36 I preordered 3 months ago is finally here, and so are many other key components to this diorama.
This is a really, really tall figure and the downside is, all the clothes you will find won't fit it, so you'll have to do many tricks to hide that fact. In this case, the pants had to be pulled real low to cover the ankles, so I covered the waist with the coat. The shirt can barely be closed, so I kept it open to show the Superman crest.
I'll be adding a secondary light in the near future but I thought I'd share this for now.
I couldn't find a proper 1978 Superman costume but the closest I found online after a long search was the slightly paler evil Superman costume, which didn't matter much since almost the entire costume won't be seen under the suit (I used Stark's grey suit):
And this is the small secondary light I'll be installing opposite the booth close to his head:
I love it.