TBLeague's first 1/12 movable doll released
The Vampire Queen's 1/6 actionable doll is one of the most popular characters in our launched products.
Now with the support of the copyright party, we officially brought the 1/12 movable doll of the blood-sucking queen. She is also the first authorized movable doll we developed with a height of only 14.5 cm.
In addition, more products will be released in 1/12 version, so stay tuned!
Arkhalla Queen of Vampires 1/6th scale action figure was among the most popular figures produced by TBLeague and Executive Replicas Inc. We are now offering the fully licensed mini-version, a 1/12th scale Arkhalla action figure up for pre-order. It's Only 145mm (6 inches) in height. This will be the first release from our 1/12 scale line. More 1/12 figures coming soon, please stay tuned!
Arkhalla, the Undying Queen of Ur.
In the beginning of the Bronze Age, 5,000 years ago, her name was whispered in fear across the cities and kingdoms of early man. For uncounted years, she has ruled from her city of Ur, implacable, cruel, an undying creature feasting on human Blood, her demonic powers making monsters of those she infects and enslaving all others under her reign of terror. Her only weakness... a still all-too-human heart.
TBLeague 1/12 Arkhalla Queen of Vampires Action Figure
Item No.: PL2019-142
Bar Code: 614614988731
Packing List:
1 1 x head sculpt
2 1 x TBLeague 1/12 female seamless body with metal skeleton
3 3 pairs x interchangeable hands
4 2 pairs x detachable feet
5 1 x Asag's Crown
6 1 pair x armbands
7 1 pair x bracelets
8 1 pair x anklets
9 1 pair x pasties
10 1 x belt
11 1 x skirt
12 1 x Queen's Scepter
13 1 x Sacrificial Knife
14 1 x Sickle Sword
15 1 x Skull Goblet
16 1 x base (A representation of "ASAG'S MIRROR" in the story)
Packaging:
1 product/individual box
GW: 0.24kg
Measurements: 21.0cm * 14.0cm * 7.0cm
24 products/master carton
GW: 6.8kg
Measurements: 43.5cm * 29.0cm * 43.5cm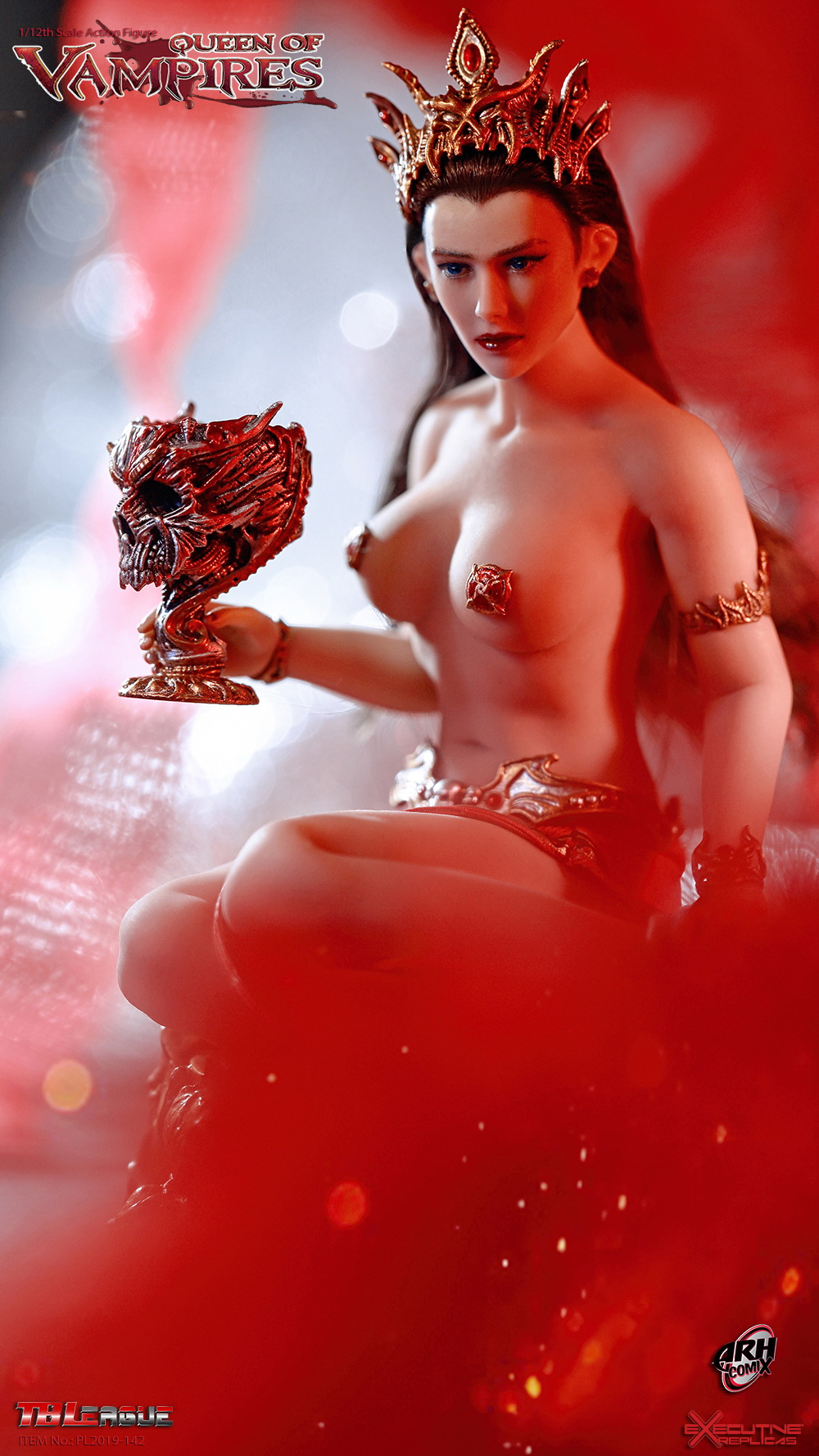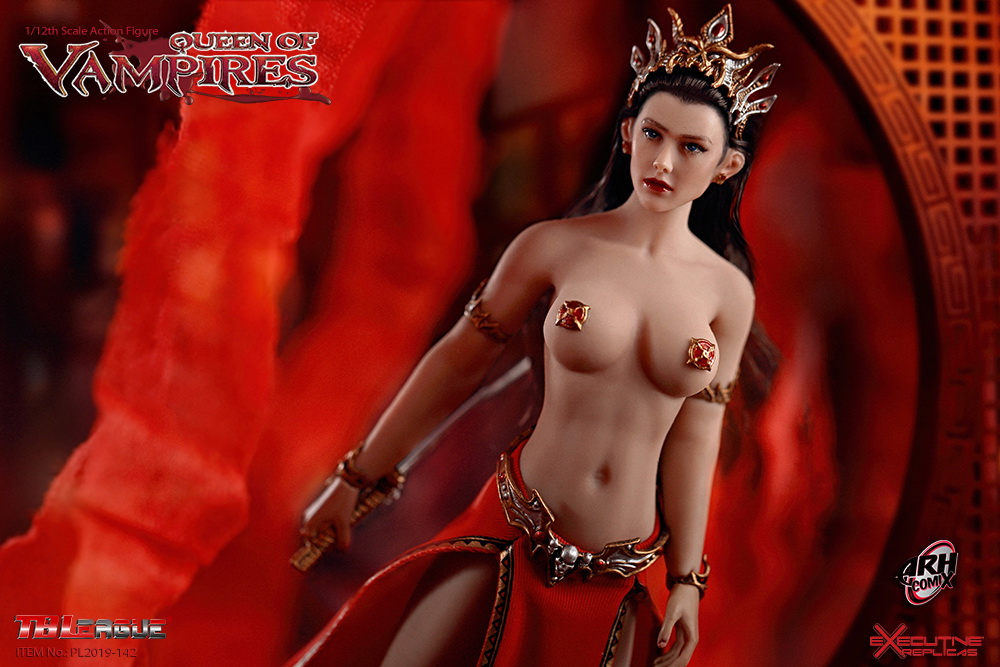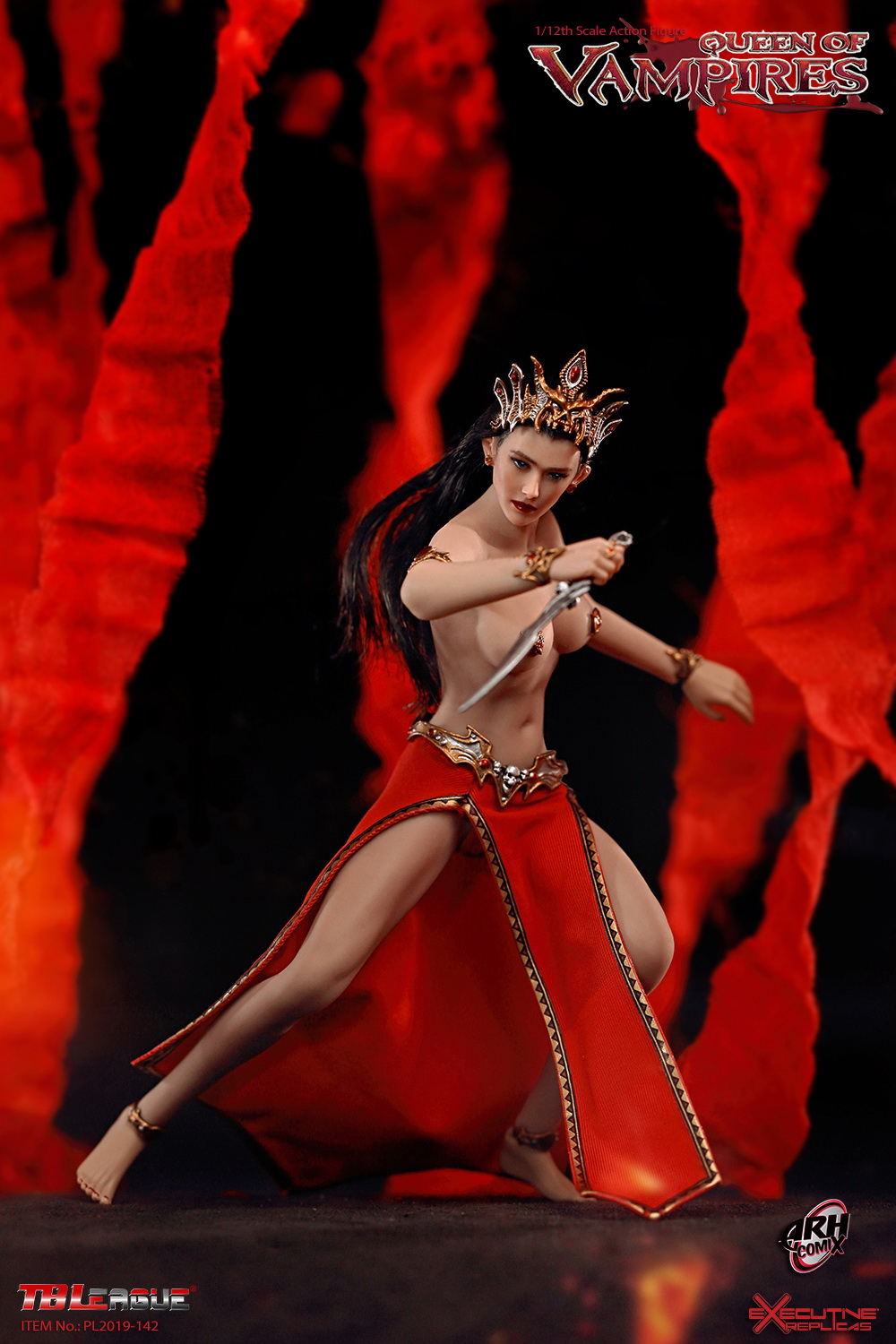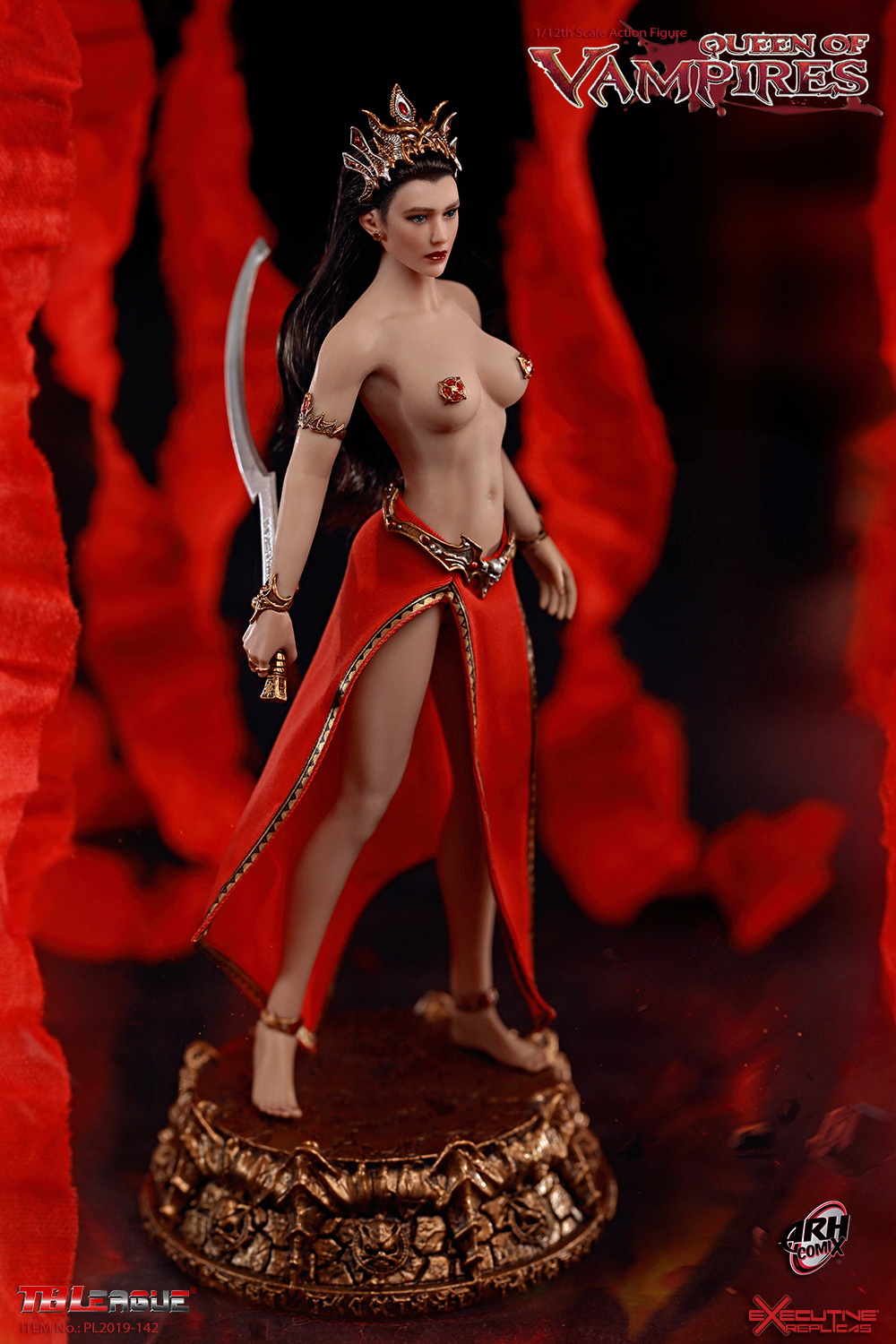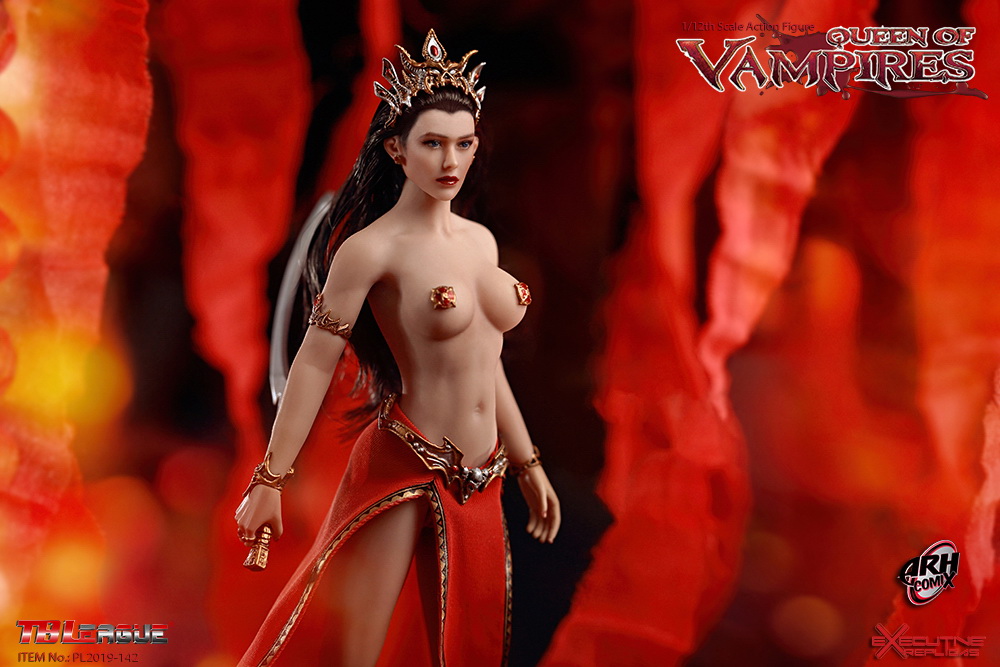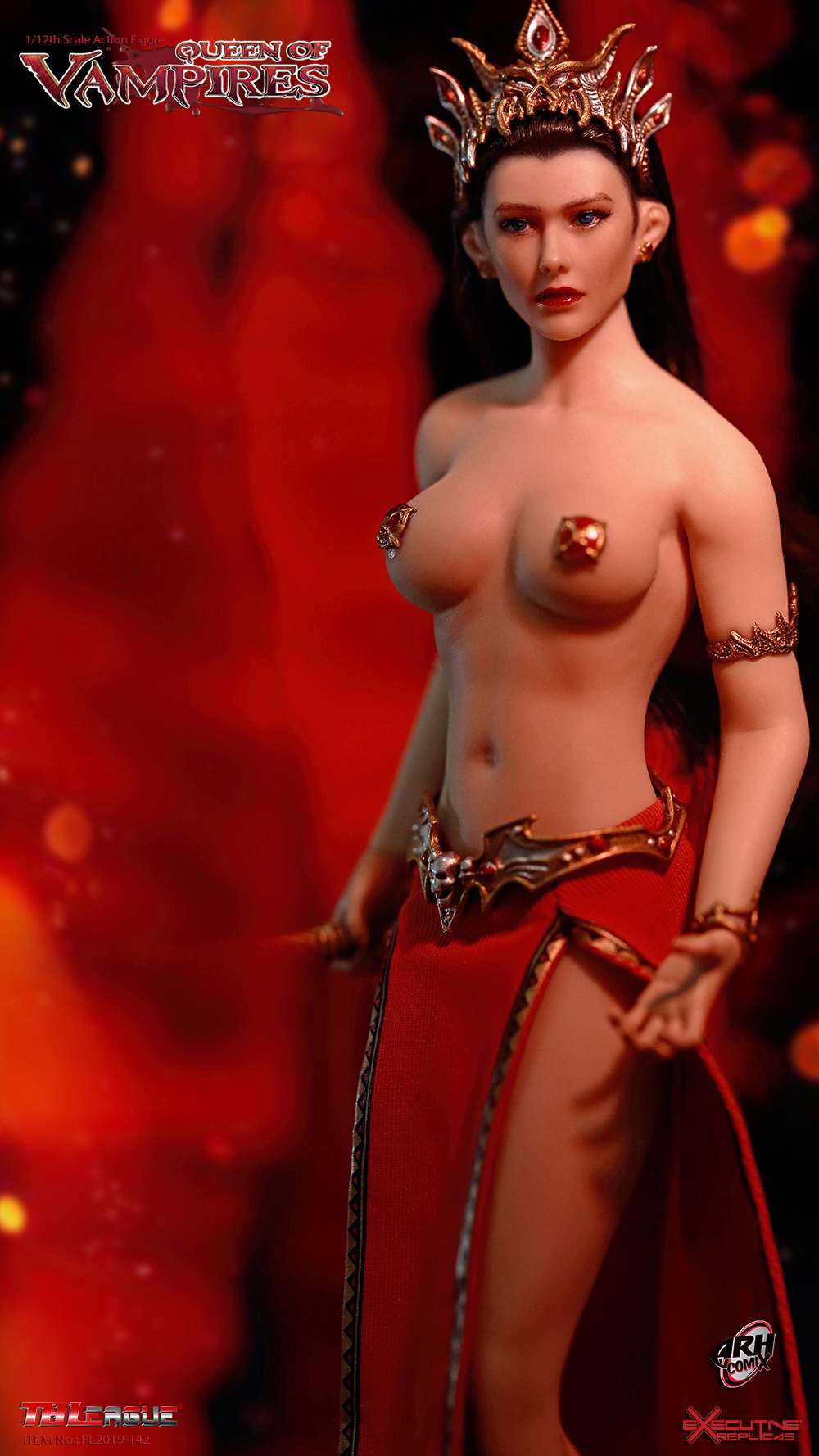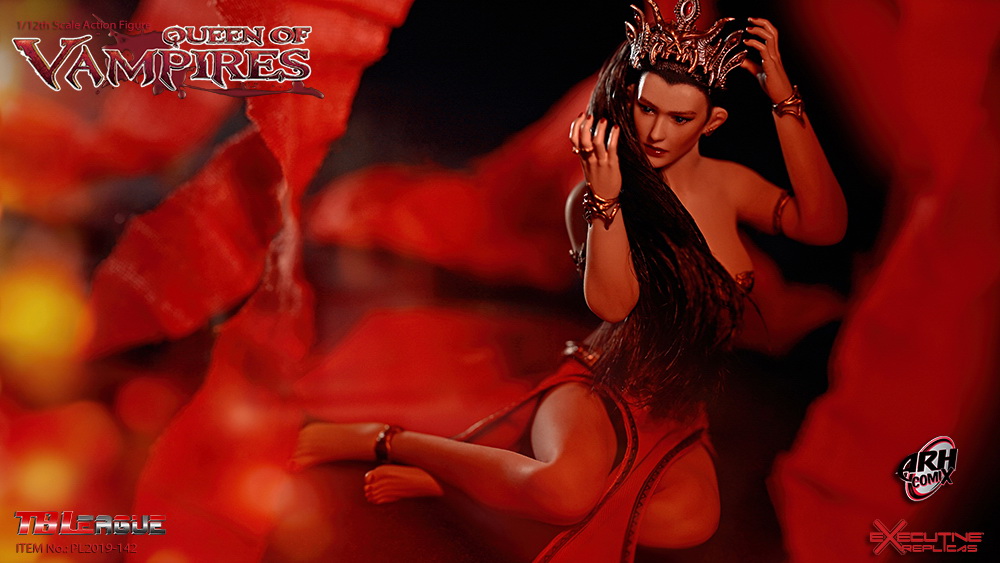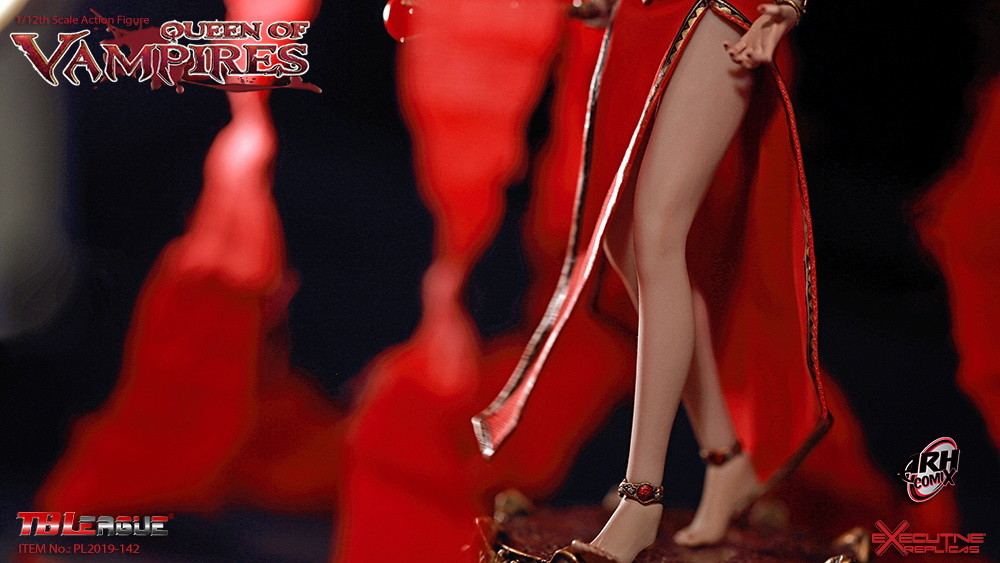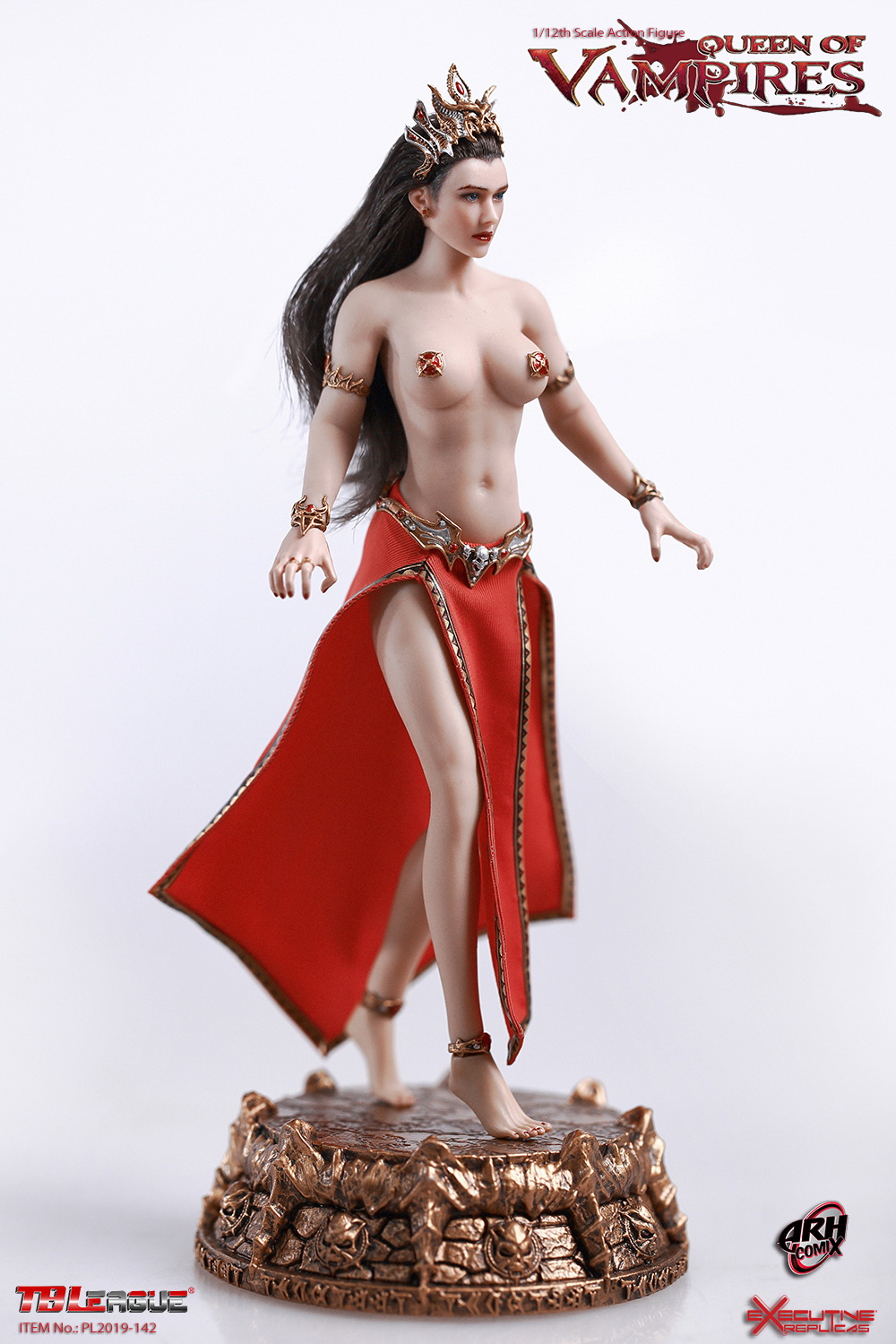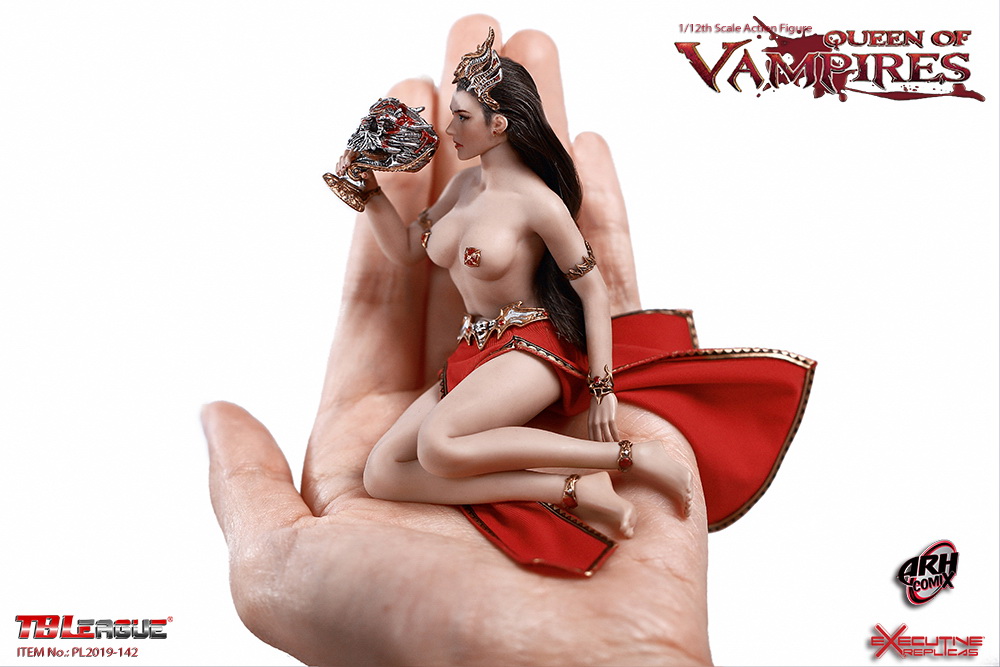 #newproduct
#TBLeague
#VampireQueen
#Arkhalla
#female
#fantasy
#comicbook