Three different telescope/spyglass-themed charms (continuing with a theme begun in some previous posts). I have now assembled a mini-collection of all three types I have come across, and here is how they look compared to each other and in scale with sixth-scale action figures.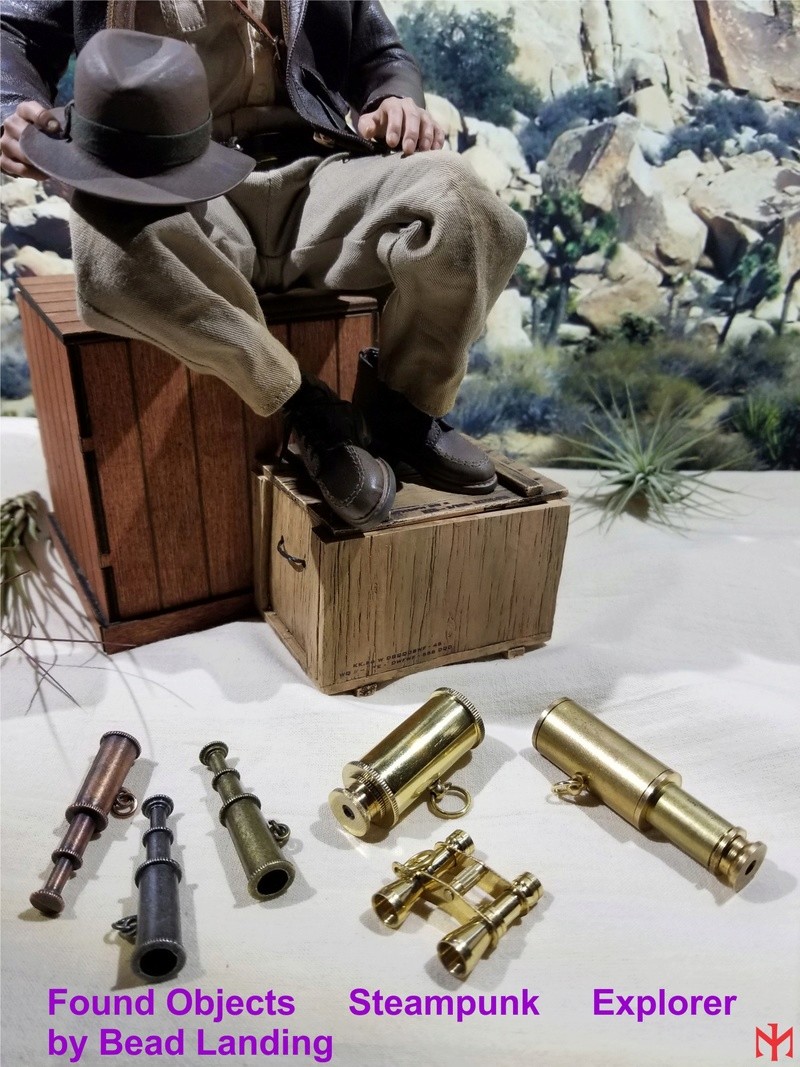 The telescope by Explorer I got at Hobby Lobby. It is a static peace (some of the parts were apparently screwed in, so they can theoretically be unscrewed). It seems a little too thick to me, but I am no expert on telescopes. It features glass lenses on both ends.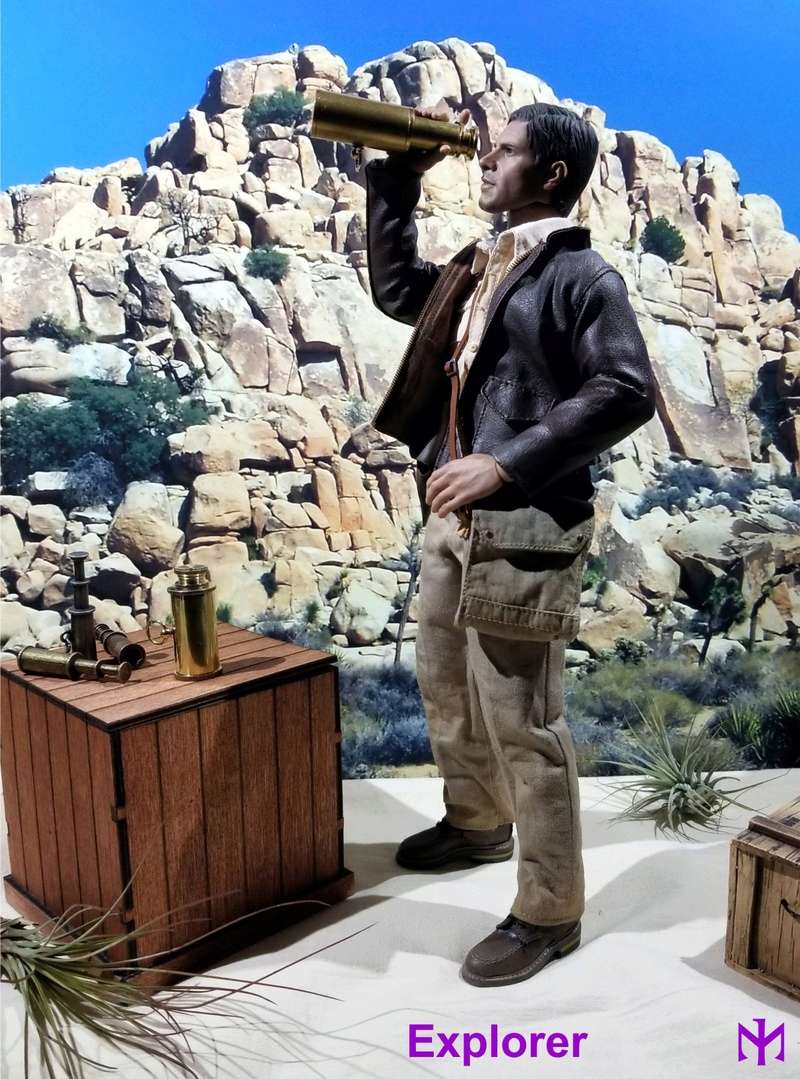 The telescope by Steampunk is very similar but slightly more detailed: in addition to featuring glass lenses, it is also extendable/collapsible. It is otherwise similar in size and proportions to the Explorer one.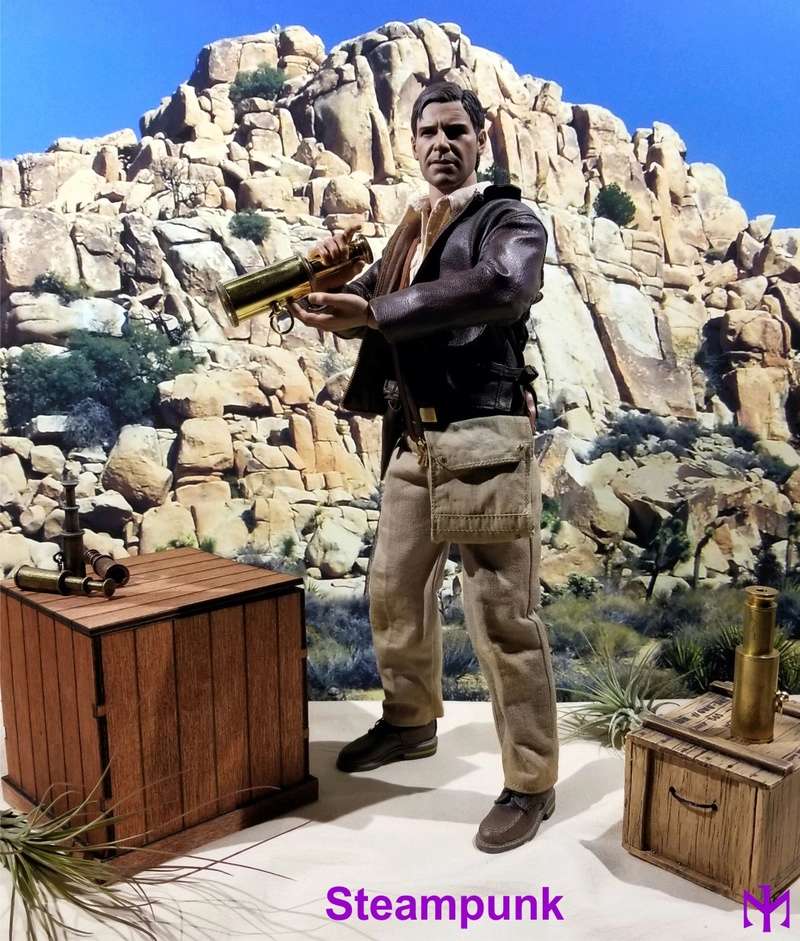 I got the brass binoculars charm (which seems to be for a key chain) from the same place on eBay, but I cannot determine whether it is also by Steampunk or some other brand (so the label I put on the photo might be misleading). The binoculars are about the right size for vintage binoculars, but do not have lenses. There is no articulation.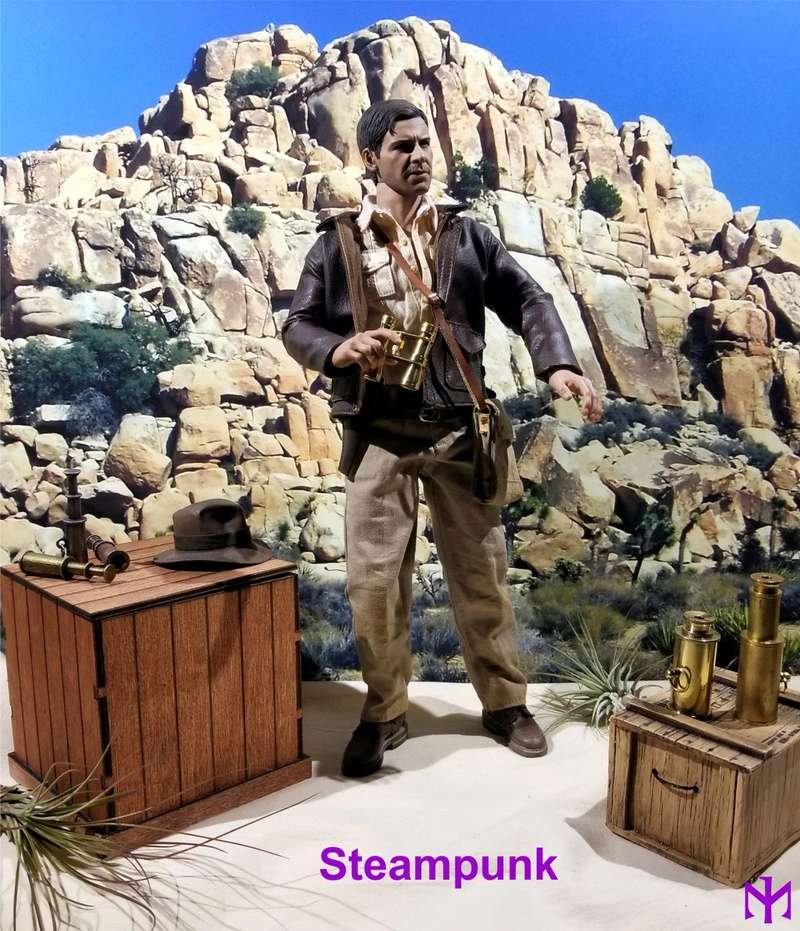 The Found Objects (by Bead Landing) telescopes I ordered from Michaels. They came three on a card, in two different metallic colors. They are completely solid pieces without any articulation, and have no lenses and the eye end is "plugged" up. Although they seem a more natural proportion to me, they may be slightly undersized (especially when it comes to length) for sixth-scale figures, although one could probably still use them (telescopes do come in different sizes). I think Stryker has already put them to good use.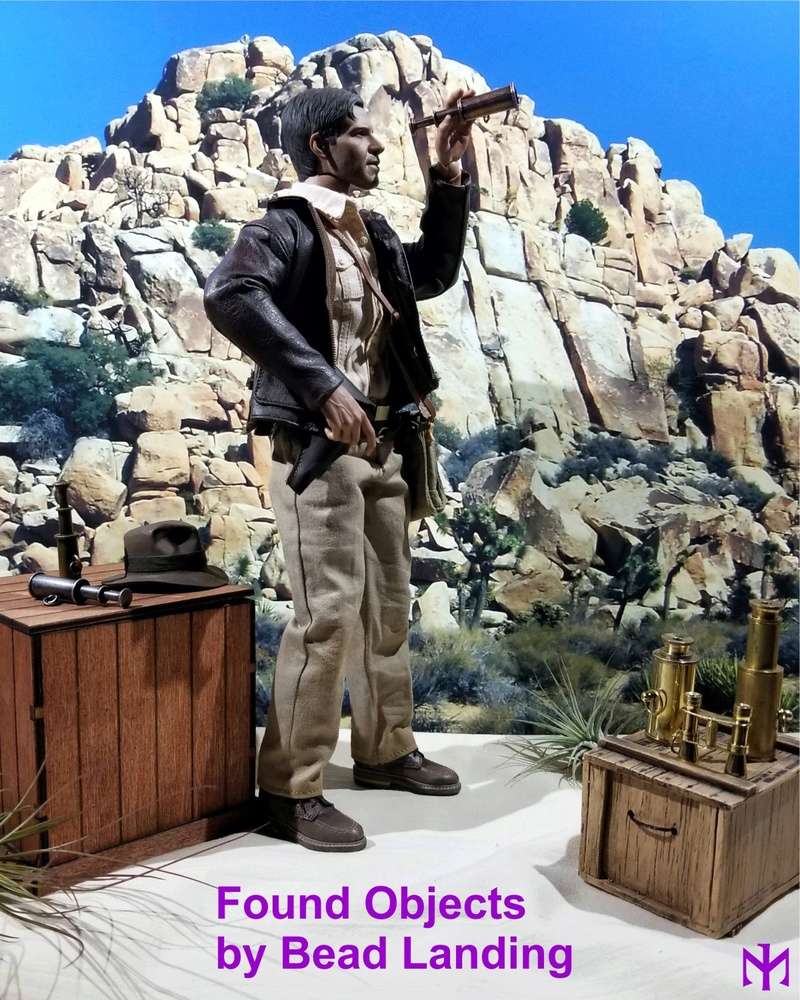 All of the above were quite affordable, and could make a decent addition to a diorama.
I hope you found this useful.