Product Name: VSTOYS 1/6 18XG32 dragon scale female warrior hand- pierced pure copper armor leather rabbit hair without doll
Official deadline: December 21, 18
Our reservation status: can be booked
Estimated time to market: 1-2 years in 19 years
Model: 18XG32A accessory kit
18XG32B accessory kit
18XG32C Luxury Accessories Bag
Both models are also available for an additional two keel shields.
VSTOYS new 1/6 dragon scale female warrior hand- pierced pure copper armor leather rabbit fur elevator card accessories package dragon scale series, is the VSTOYS brand and many years old friends (senior craftsman " 76 Jazz ") jointly developed 1/6 movable Women even original characters.
This series does not include dolls , players can choose the body and head carving according to their own preferences, to do the match. Play a unique dragon scale warrior.
The clothes in the accessory bag are made of non-dyed fabric, the fur is the upper rabbit fur , and the leather garments are all leather (not aging and not dyed) . The part of the nail piece is made of brass anti-oxidation treatment and is hand-sewn.
One needs 862 pieces of brass nails , and needs to sew more than 4,000 needles ~ so that everyone can feel the texture and agility of handmade stringers.
This series will also have other character accessories package debut, so stay tuned~
18XG32A accessories list:
Copper hair accessories*1
Leather neck *1
Copper Breastplate*1
Leather waistband*1
Copper Skirt + Leather Belt*1
Copper shoulder armor *1
Leather armband*1
Leather wristband*1
Copper upper arm *1
Copper Armlet*1
Leather underwear*1
Thigh belt*1
Fur boots*1
Spear (variable form)*1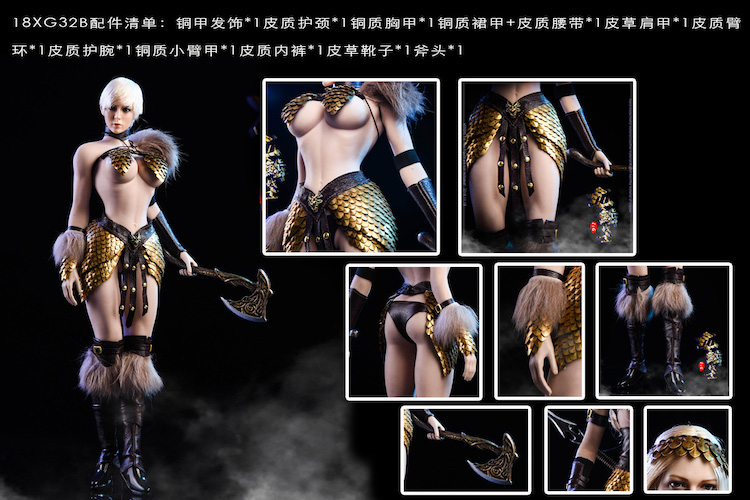 18XG32B accessories list:
Copper hair accessories*1
Leather neck *1
Copper Breastplate*1
Copper Skirt + Leather Belt*1
Fur Shoulderpad*1
Leather armband*1
Leather wristband*1
Copper Armlet*1
Leather underwear*1
Fur boots*1
Axe*1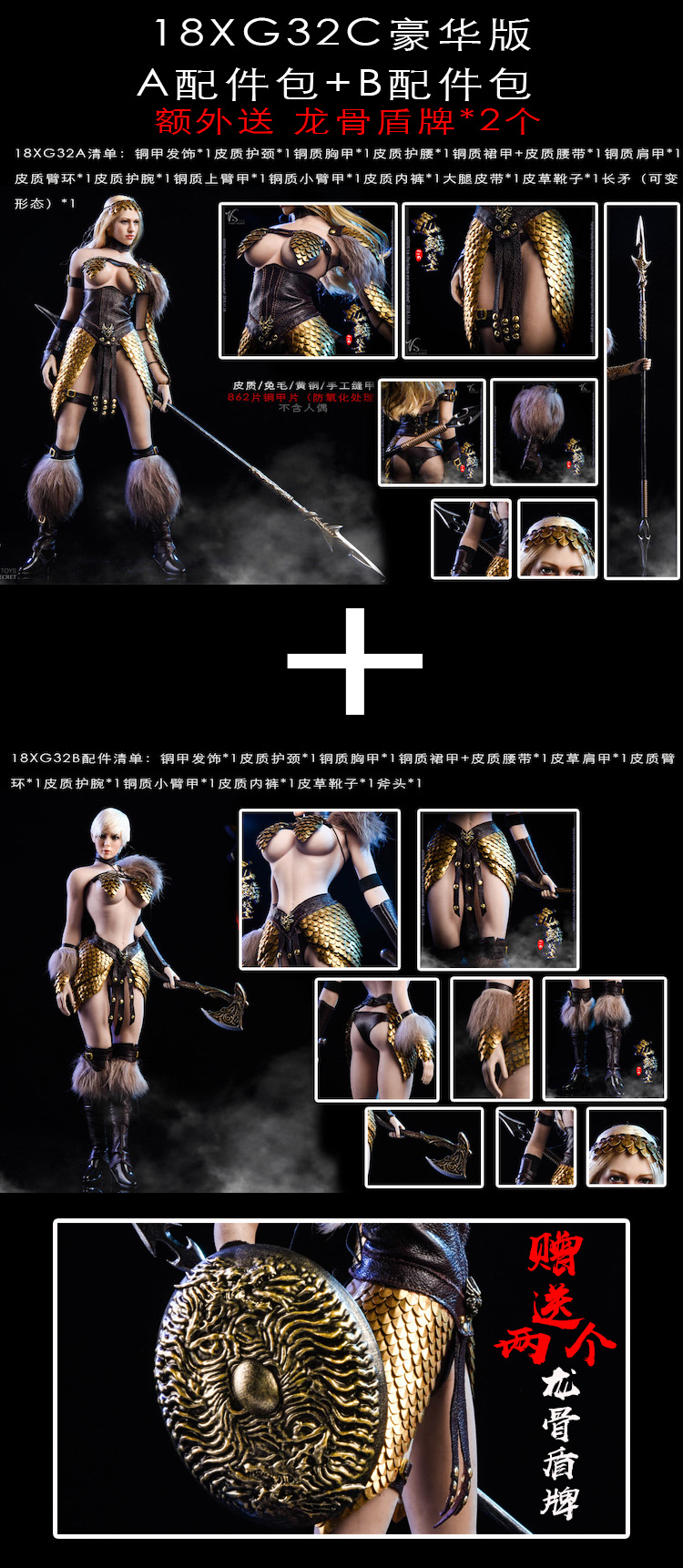 Product Name: VSTOYS 1/6 18XG32 Dragon Scale Female Warrior hand sewn breastplate, Pure Copper Armor Leather Rabbit Hair, Do not contain dolls
Official price of goods: XXX yuan
Official preorder deadline: December 21, 18
Reservation status: can be booked
Estimated time to market: 1st quarter of 2019
Model: 18XG32 A
18XG32 B
18XG32 C Deluxe Edition (A+B)
*Preorder 18XG32C Deluxe Edition (A+B) to get an free pair of keel shields
The Dragon Scale series is a VSTOYS brand and a long-time friend (senior craftsman "76 Jazz") jointly developed a 1/6 movable woman's original character. This series does not include dolls, players can choose the body and head carving according to The own clothes to the accessory bag are made of non-dyed fabric, the fur is fine rabbit fur, and the leather garments are all leather. The part of the breast nail Piece is made of brass anti-oxidation treatment and is hand-sewn. Each pair needs to have 862 pieces of brass nails, and more than 4000 stitches to let everyone feel the texture and agility of handmade stringers. This series will also have other character Accessories package debut, so stay tuned~
18XG32A accessories list:
Copper hair accessories*1
Leather neck *1
Copper Breastplate*1
Leather waistband*1
Copper Skirt + Leather Belt*1
Copper shoulder armor *1
Leather armband*1
Leather wristband*1
Copper upper arm *1
Copper Armlet*1
Leather underwear*1
Thigh belt*1
Fur boots*1
Spear (variable form)*1
18XG32B accessories list:
Copper hair accessories*1
Leather neck *1
Copper Breastplate*1
Copper Skirt + Leather Belt*1
Fur Shoulderpad*1
Leather armband*1
Leather wristband*1
Copper Armlet*1
Leather underwear*1
Fur boots*1
Axe*1
*Preorder 18XG32C Deluxe Edition (A+B) to get an free pair of keel shields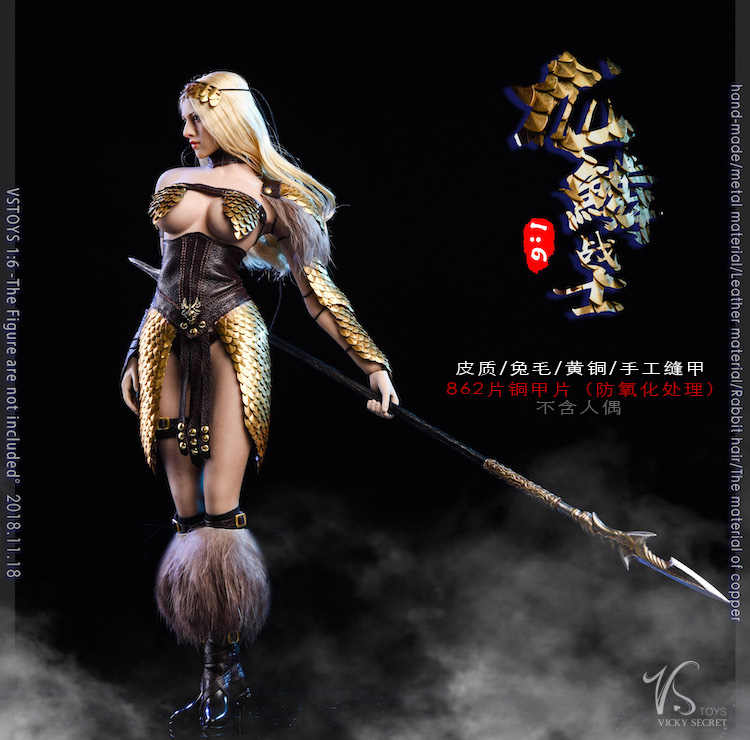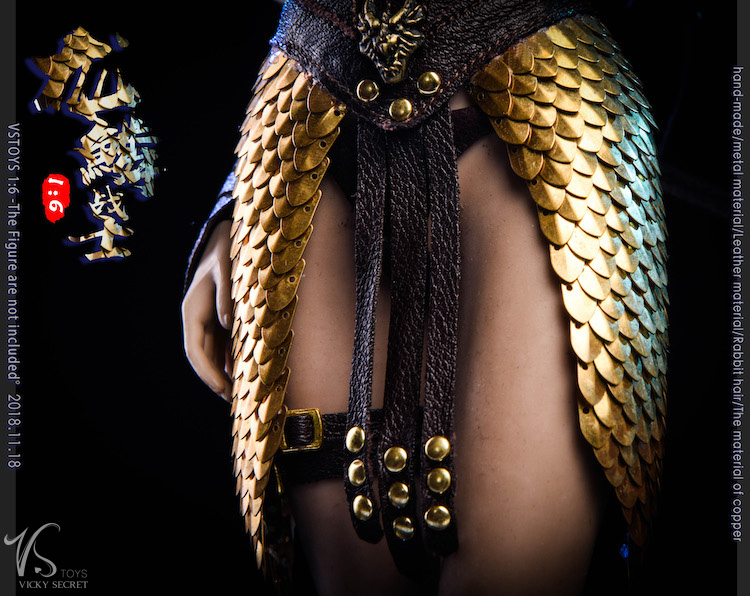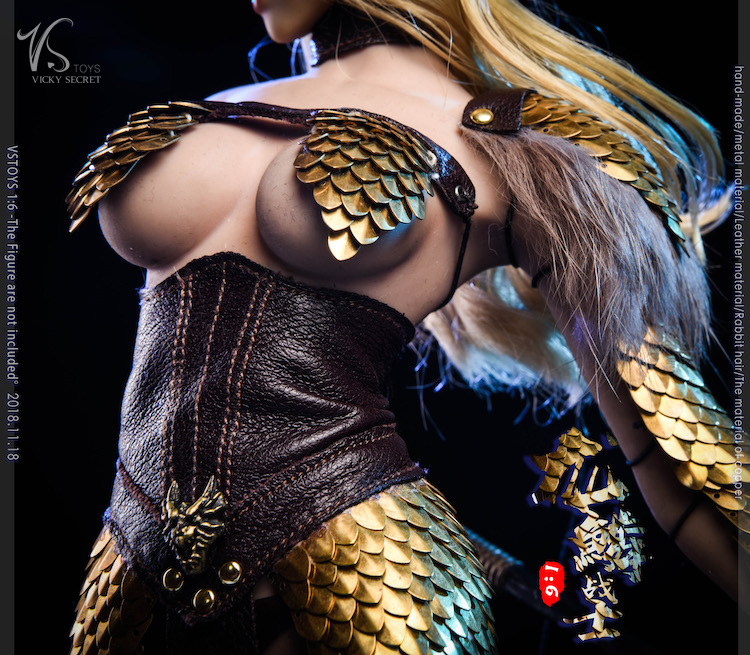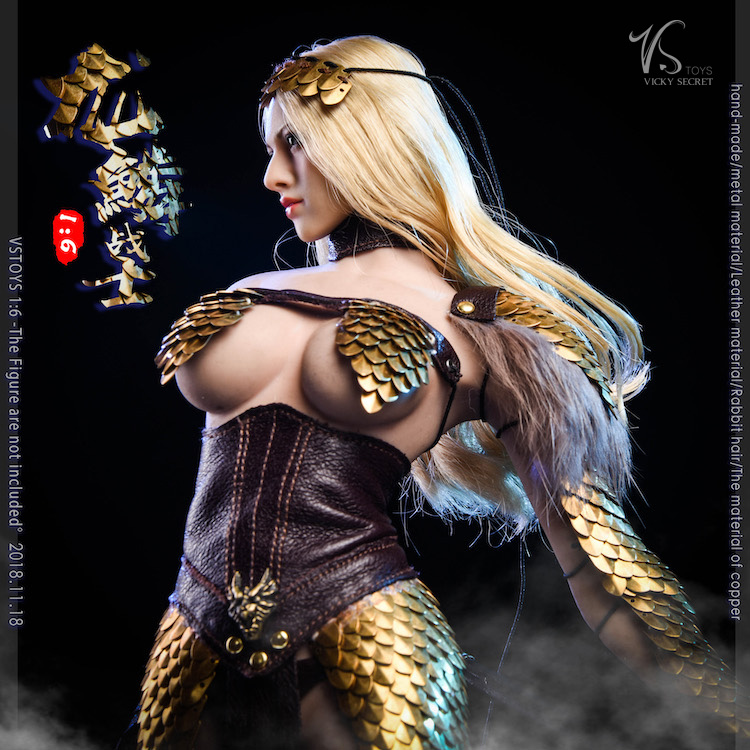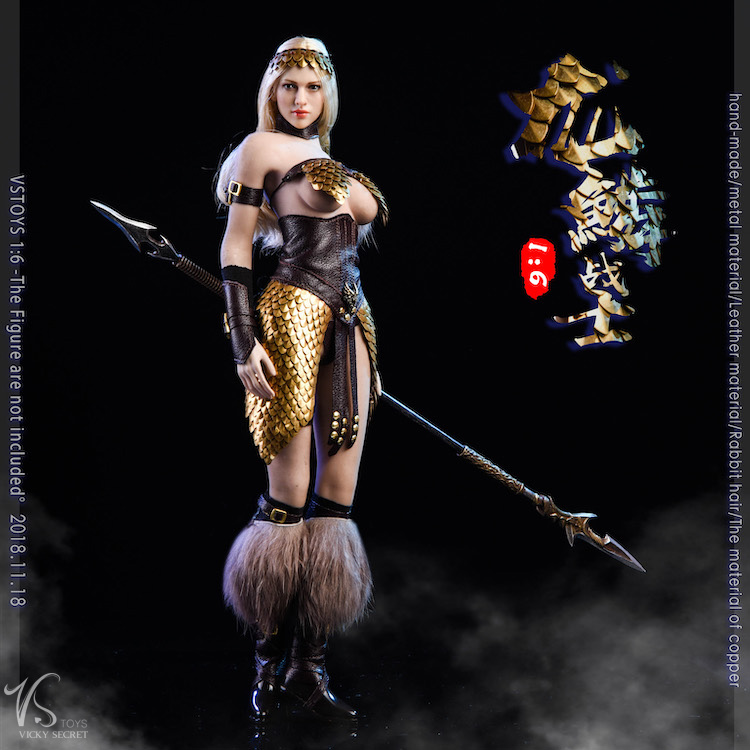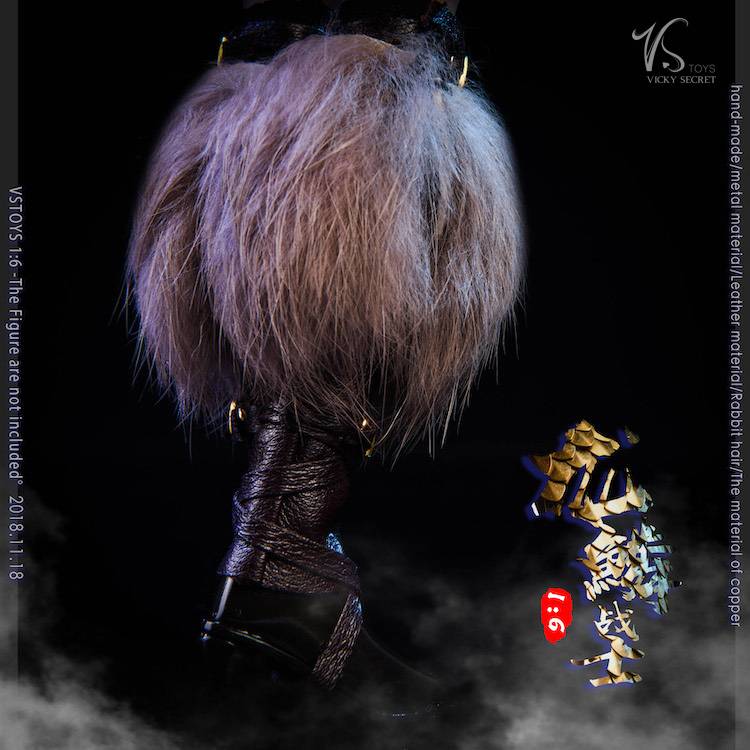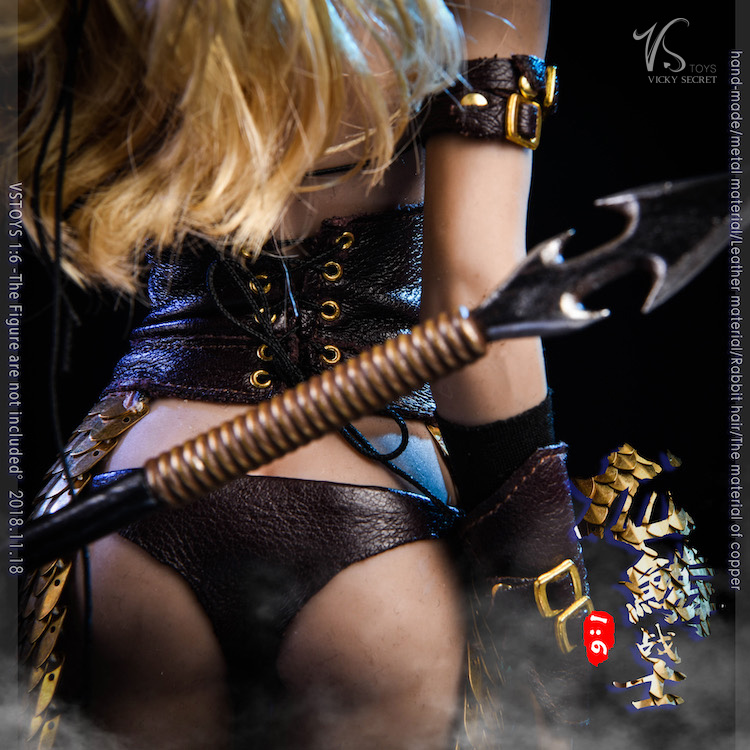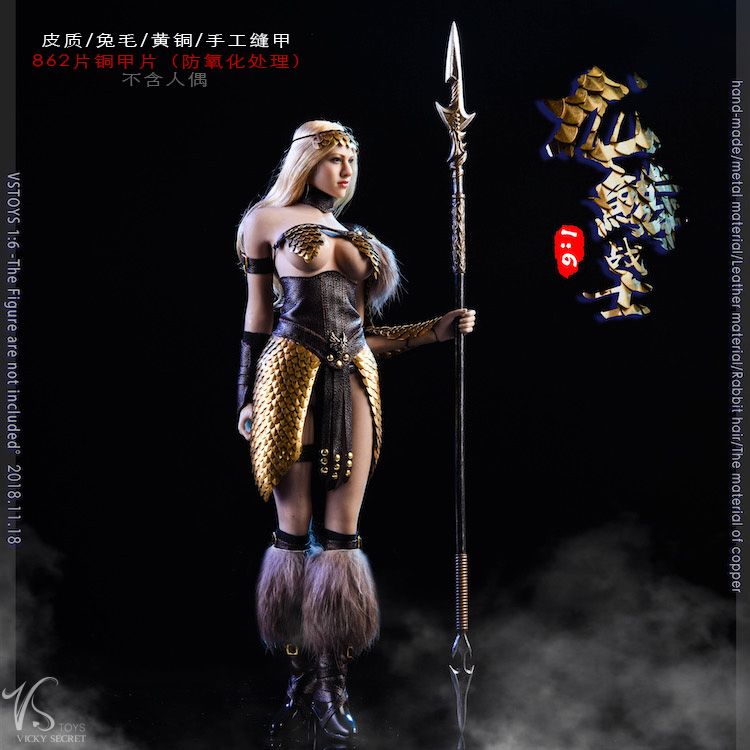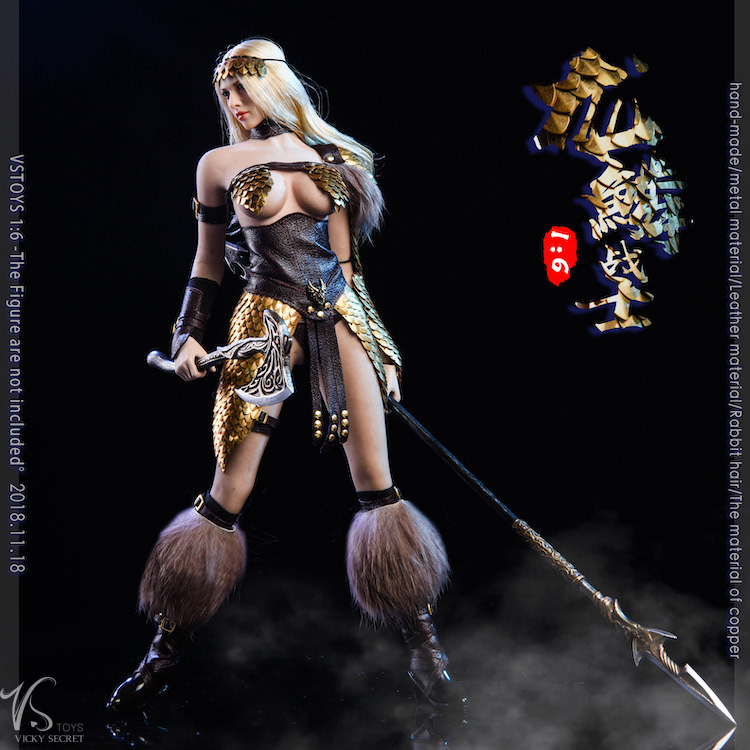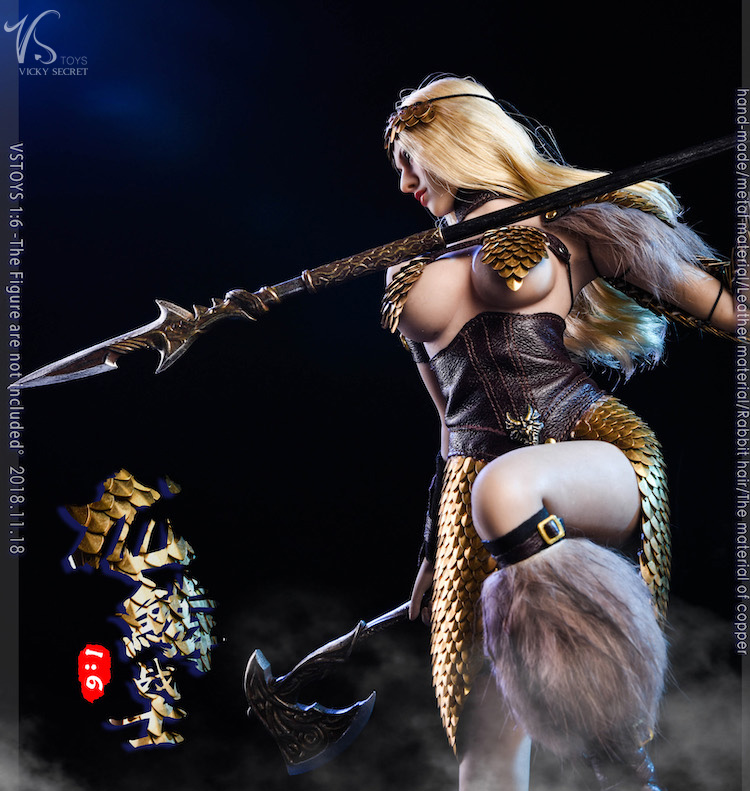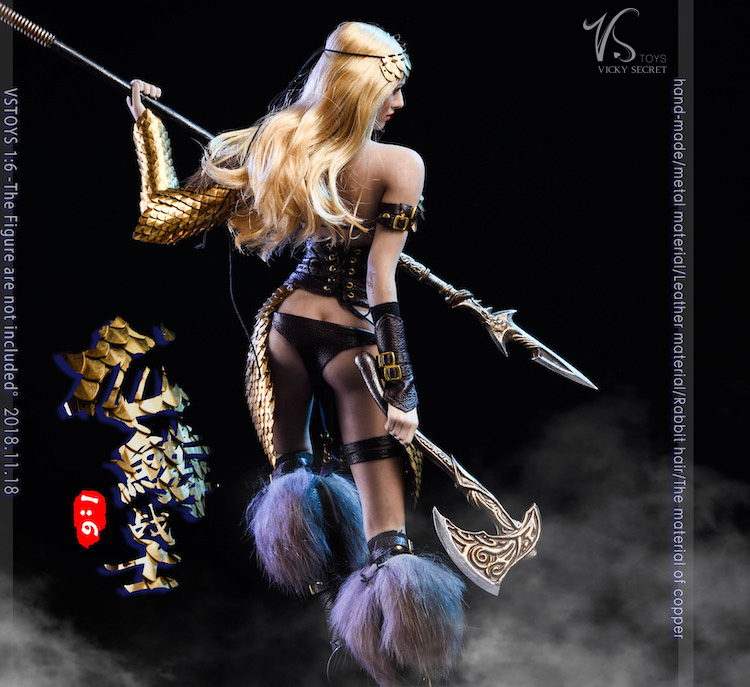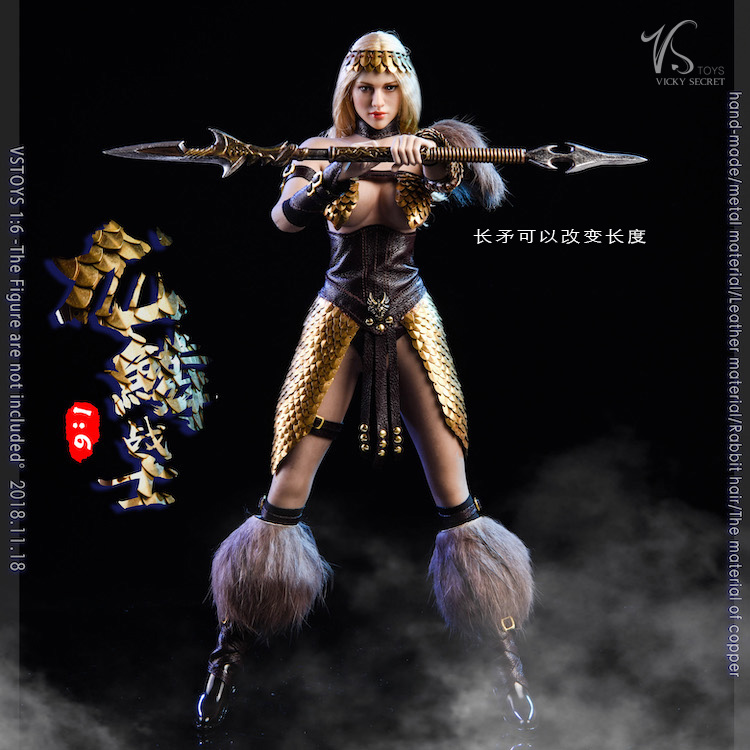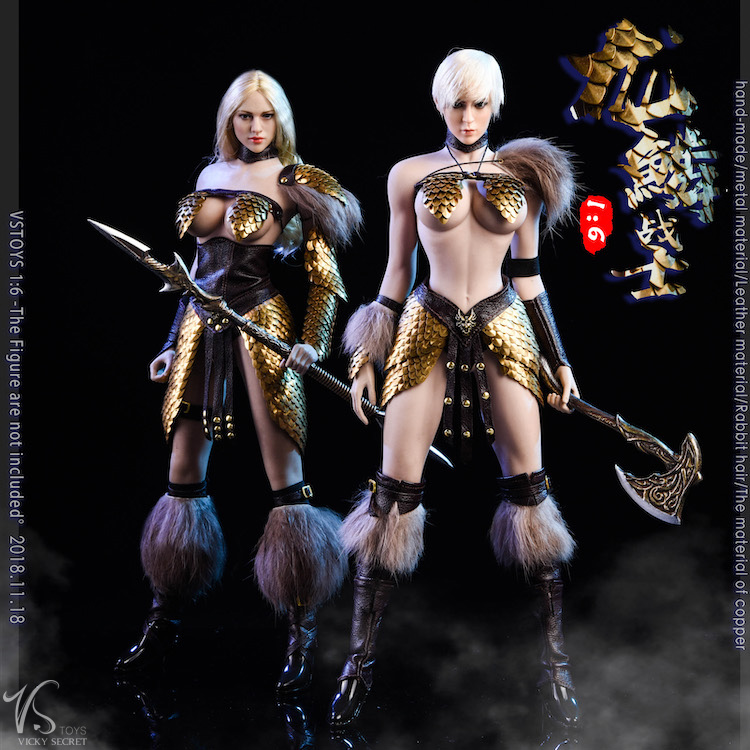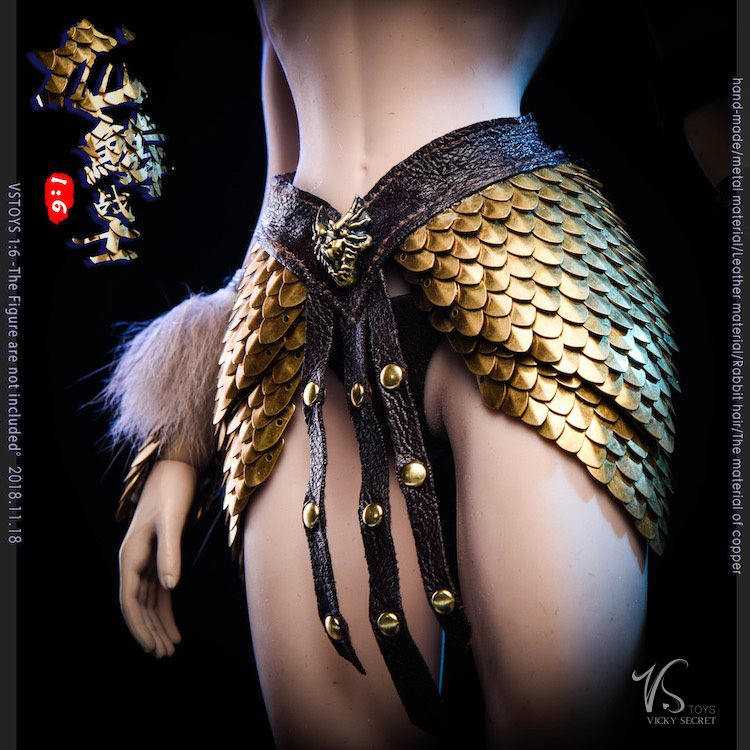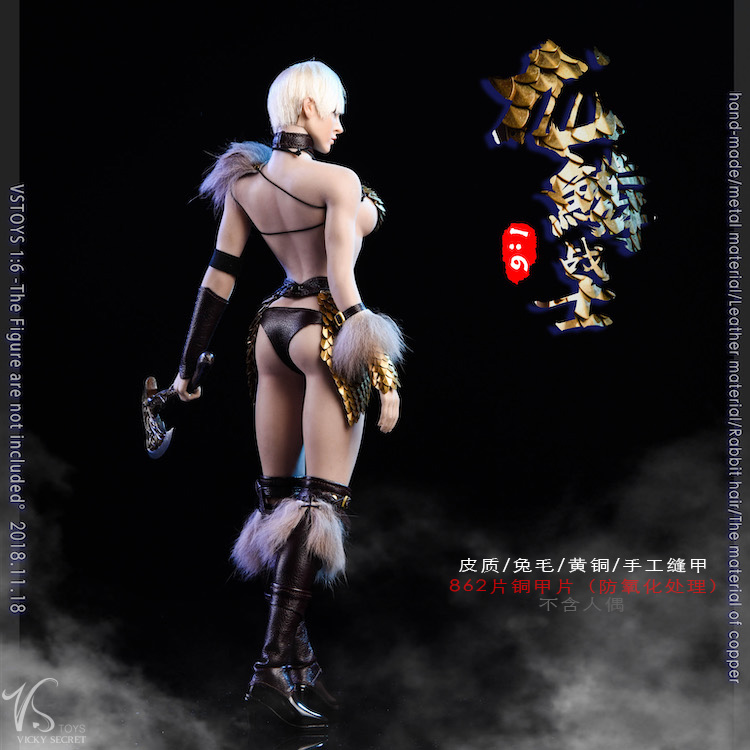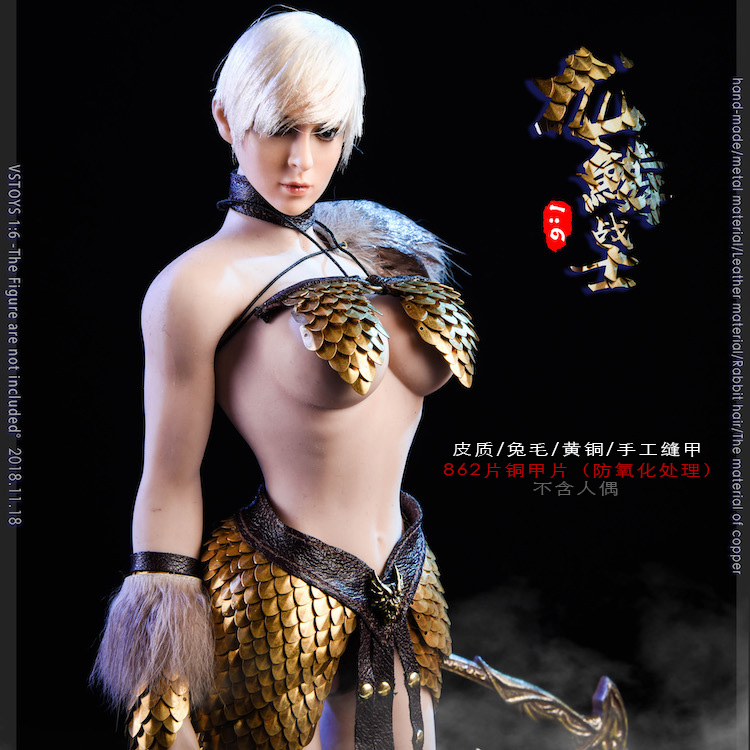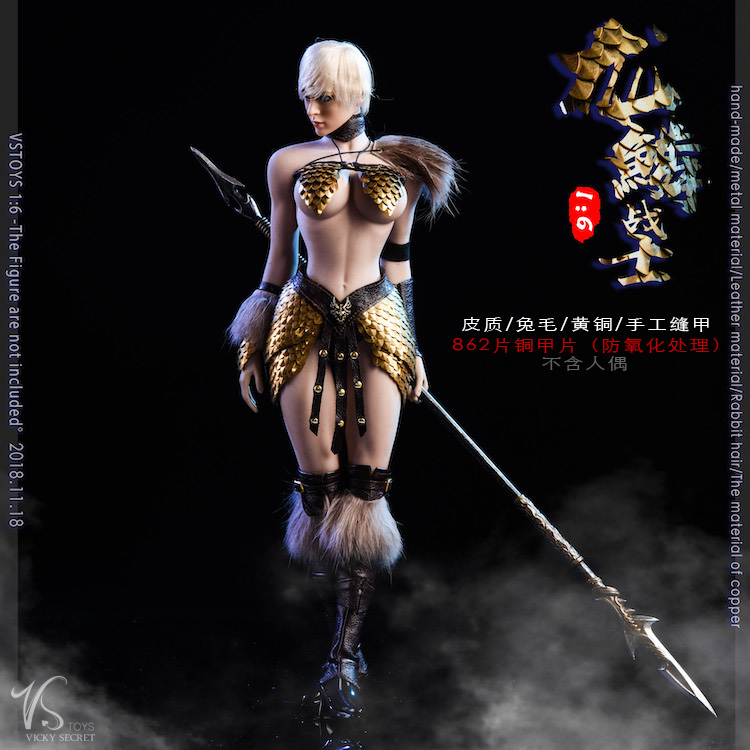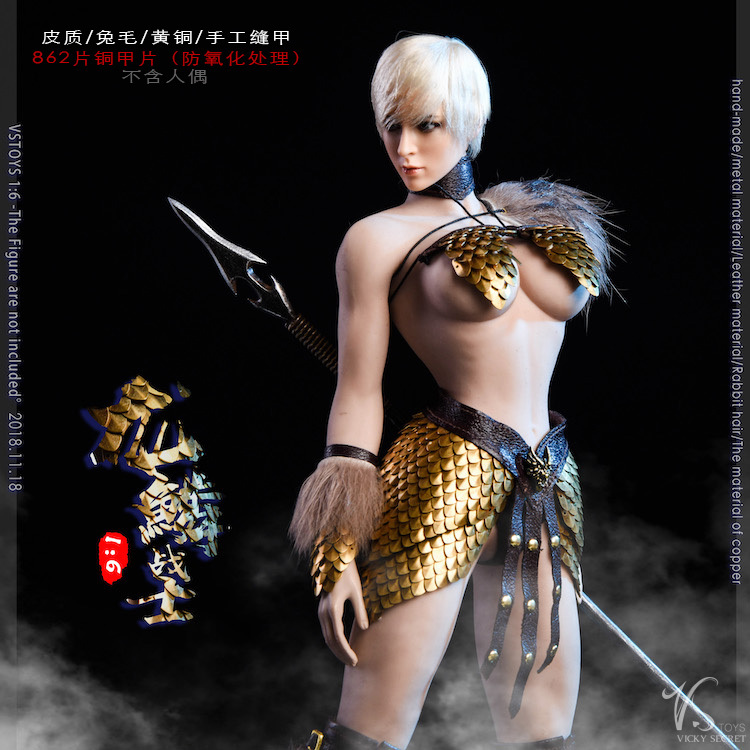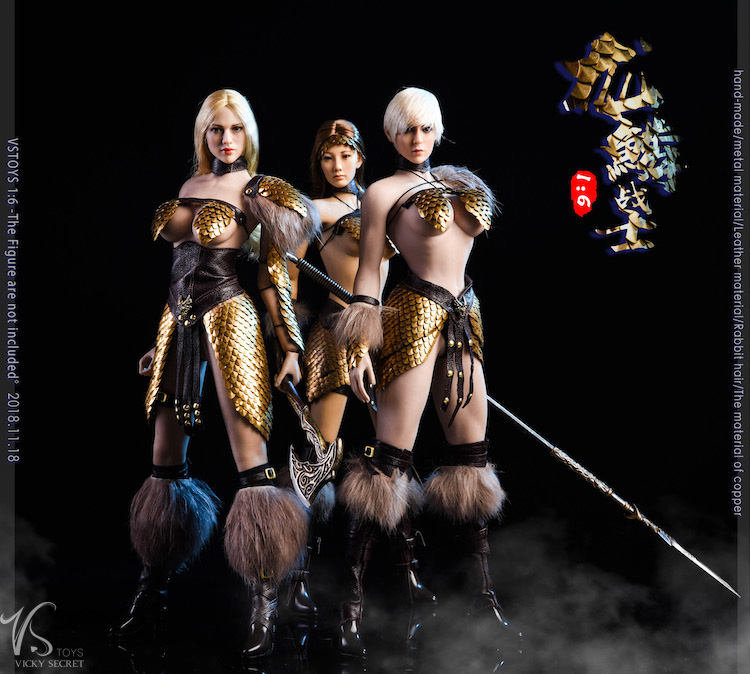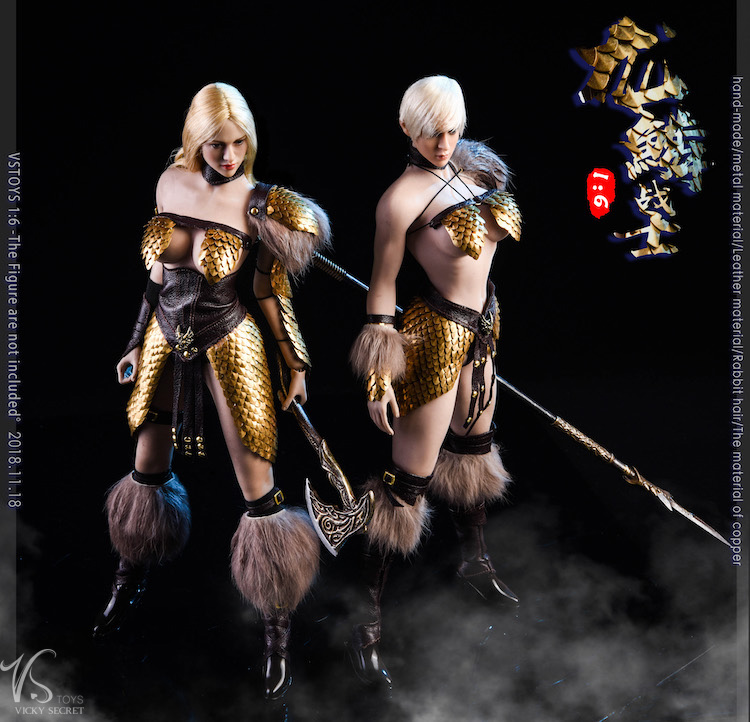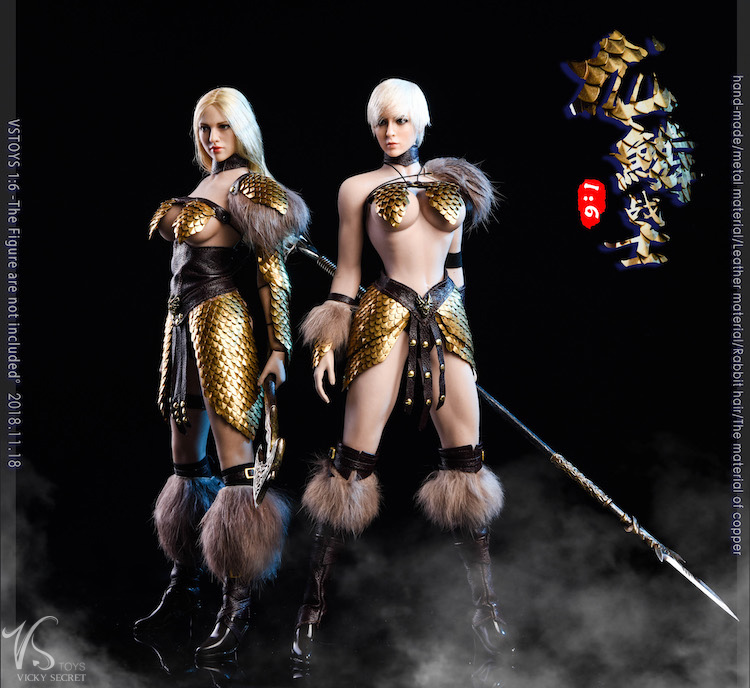 #newproduct
#VSToys
#DragonscaleWarrior
#Female
#accessories
#fantasy