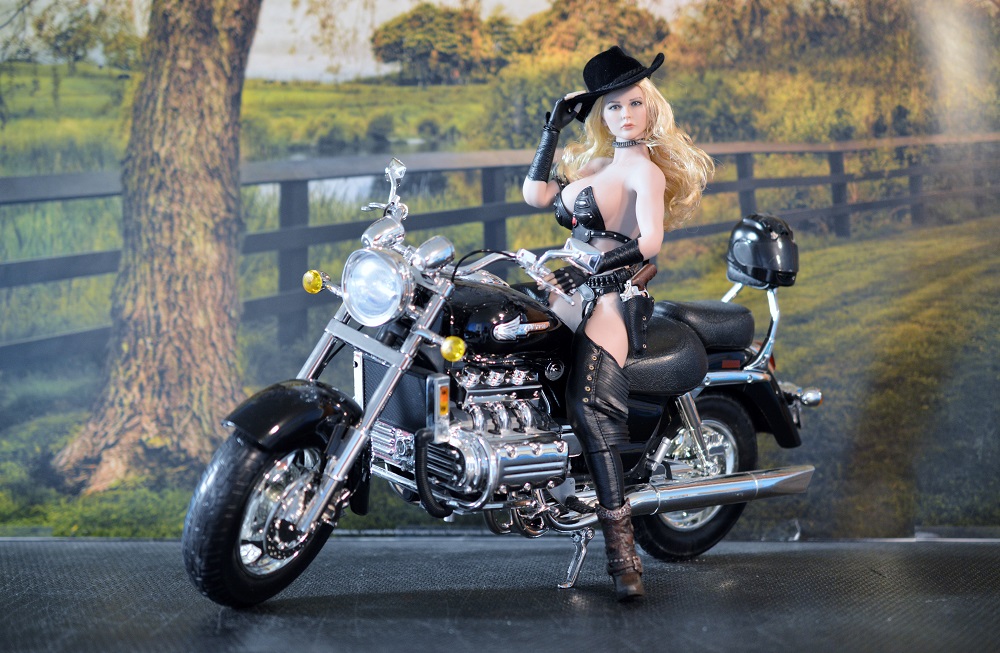 Hosted on Fotki
Howdy partner! My name is Ruby and I work for a drug enforcement agency and I'm going deep undercover to infiltrate a local biker gang that goes by Death's Angels
that's very notorious in this area! You may be wondering why my agency is sending a sweet little thing like me into a vicious den of outlaw bikers instead of some big
burly biker right? Well don't worry about it I'll be just fine! There will be over 2 dozen of my fellow agents a SWAT Team and 6 sniper located on high ground watching
my every move just in case things go sideways. .  .  .  Oh snap did I happen mention this particular biker gang is comprised entirely of women only and their leader is
said to be one tough B! But to get into this biker gang is by invite only and their hang out is top secret, So their gang leader is sending out her best representatives
to interview me.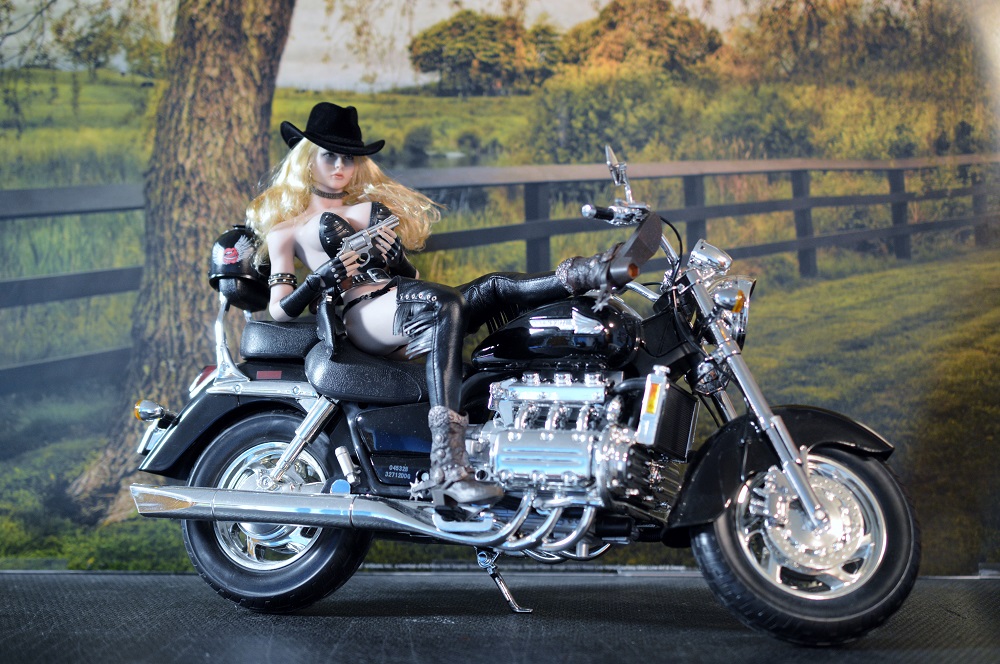 Hosted on Fotki
While Ruby is waiting for those representatives to show up she decided to kick back and relax some and sing her favorite song by Bon Jovi .  .  .
I ride all night just to get back home
I'm a cowgirl, on a steel horse I ride
I'm wanted dead or alive
Wanted dead or alive . . . (her version)
Hosted on Fotki
Enough sloughing off it's time to get back to work - My agency has sent out over dozen agents to infiltrate them but no luck so far, well unfortunately most of them
couldn'teven ride a bike anyway but I was born on the back of a bike, well sort of it was in a sidecar on the way to the hospital.
  My undercover name will be Hypatia Lee. They should be showing up any time now.
Whoosh! (a strong gust of wind) Ruby - DANG IT!!!!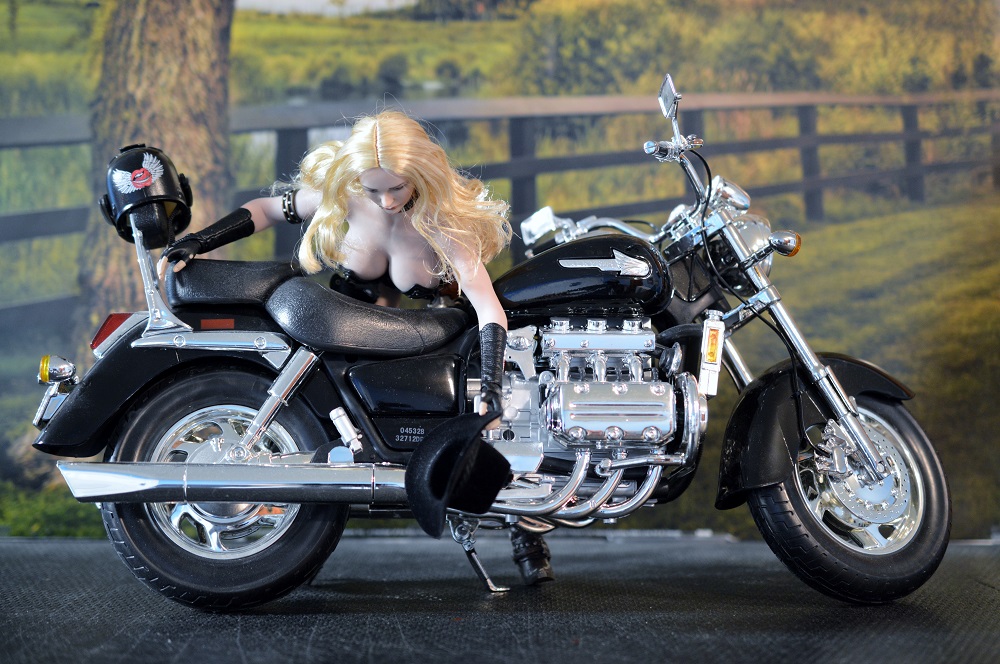 Hosted on Fotki
Ruby - GRRRRRR!!!!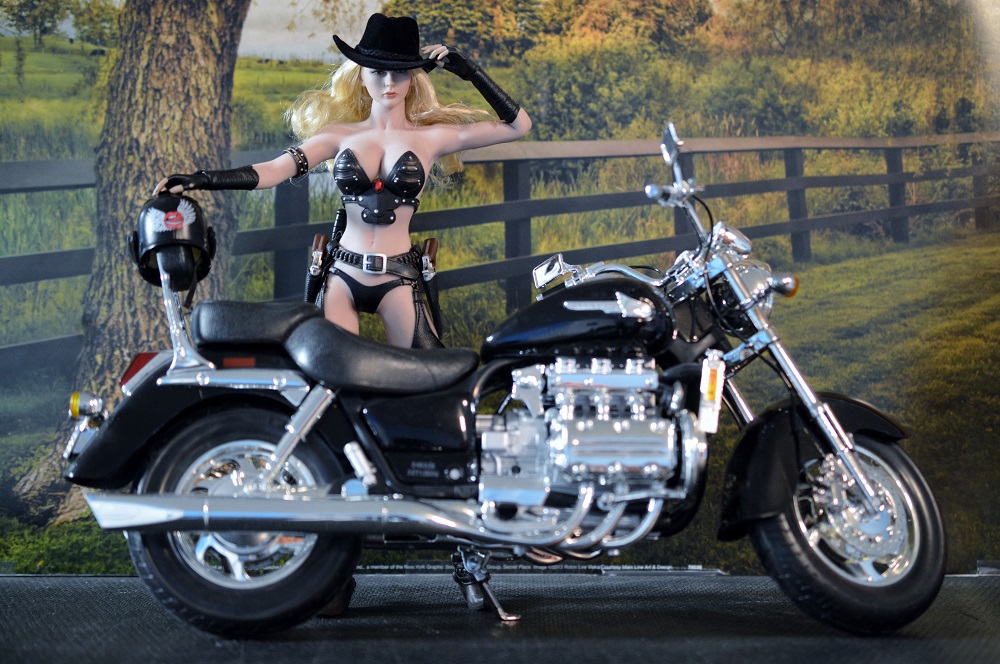 Hosted on Fotki
Ruby - Don't just hate when you're in the middle of something and you get interrupted . . . ok where was I again - oh yeah here they come! It's show time!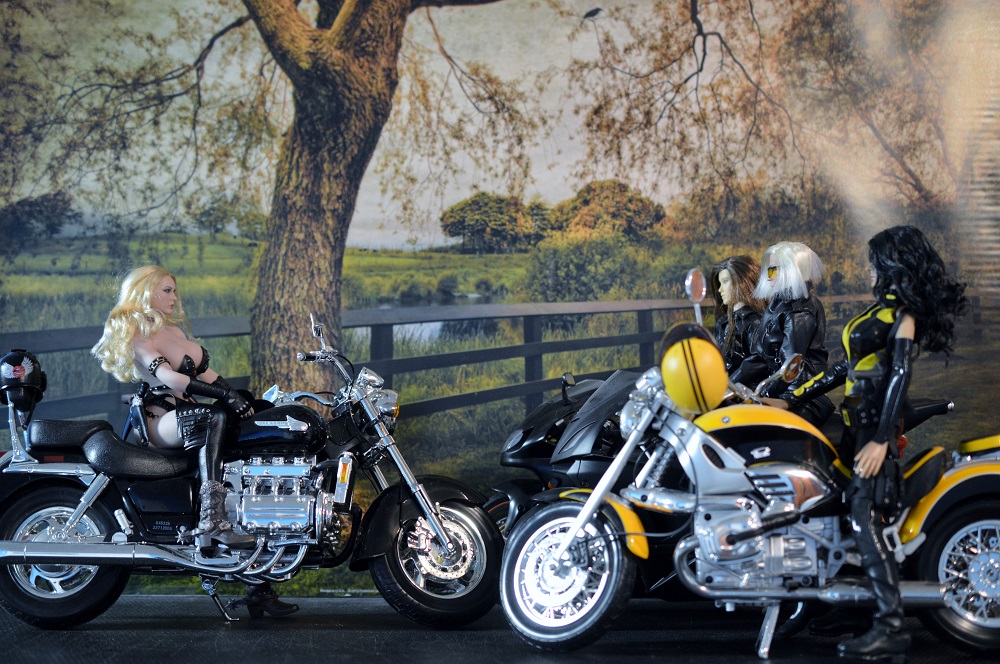 Hosted on Fotki
Azami - Nice outfit! Are you trying to impress us or are you getting ready to head to that huge motorcycle rally in Sturgis that come up soon???
Well if it's the latter you will fit definitely fit in!
Rosanna - so your the new girl huh that wants to get into our gang, so tell us about yourself don't leave out any details no matter how small!
Oh and if you are a nark you will not be leaving here alive!!!
Ruby - Well my name is Hypatia Lee and I'm an ecdysiast that works at the Tops & Tails Club . .. . 25 minutes later.
Rosanna - so basically your just another stripper with a long rap sheet, just want what we need in our gang!
So let me guess your favorite movie is Barb Wire and your stage name is Bambi right? Oh by the way I have friends that work at the Tops & Tails Club
and they never heard of you!!! But for some reason odd our boss really wants to meet you in person! And that will be a first!
Hornet - Quick question what's your stance on the supernatural?  
Ruby - I don't believe it, why???
Hornet - Well your world is about to get shaken up! Well speak of the devil, here she comes now.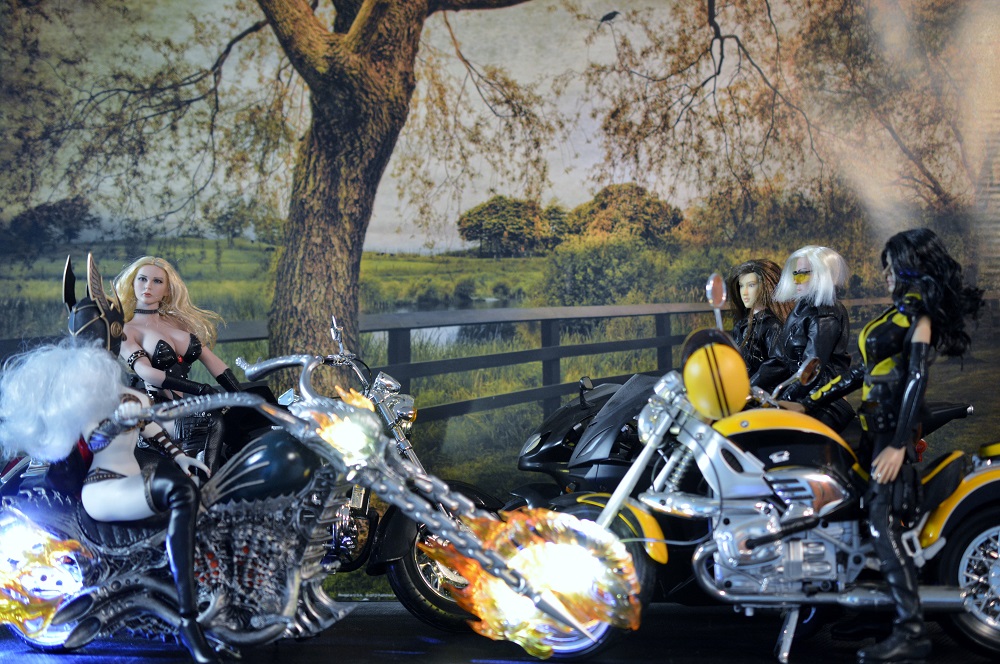 Hosted on Fotki
Lady Death - Hello Ruby it nice to meet you.
Azami???   Rosanna???   Hornet???
Lady Death - Oh come on don't look so shocked! I know everything there is to know about you like your real name is Ruby Starling and you work for drug
enforcement agency out of Colorado, you were born on July 9 1991 which makes you around 27 years of age,your dads name is Frank and your moms
Susanna, you went to Colorado State University, joined the agency when you were 24 should I go on?
Ruby - How do you even know that???
Lady Death - Let's just say have very good friends very high places and some acquaintances in very low places and my techs are very good at what they do.
Would please remind your Director Sharp that we have a lunch meeting in two weeks.
Ruby - You know  Director Sharp???
Lady Death - Well of course I do, we go way back, we first met at some biker bar in Sturgis doing tequila shots.
Has she ever showed that cute little birthmark on her rear left cheek?
For the record I have a zero tolerance policy for drugs in my team but you are welcome to join us like.
I have asked my second in command  La Muerta to join us.
Rosanna - Who in the _ell is that! It is not La Muerta!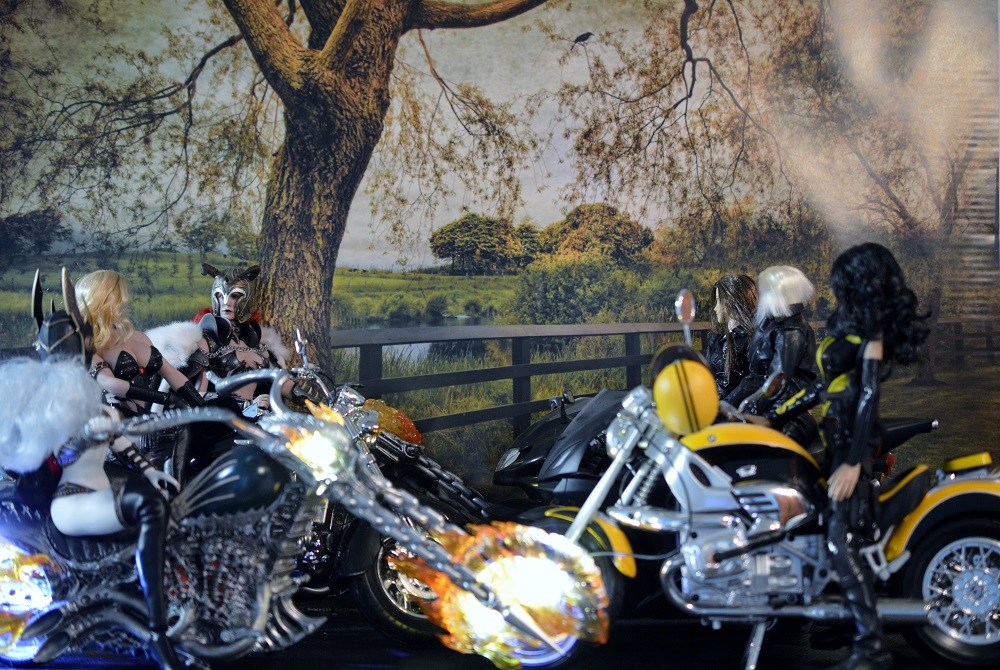 Hosted on Fotki
Lucy - Hello Ms. Death sorry La Muerta couldn't make it so I'm taking her place!
Hello Ruby, you may call me Lucy if you like. would you like to know more about her hmmm?
Ms. Death knows my full name.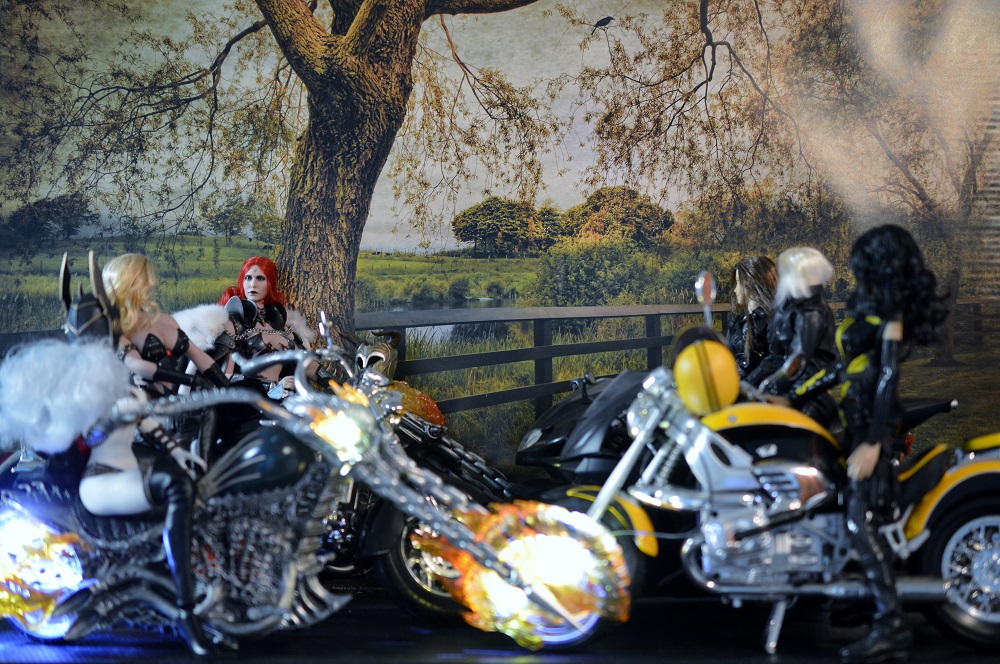 Hosted on Fotki
Lucy - Don't you dear.
Six months later.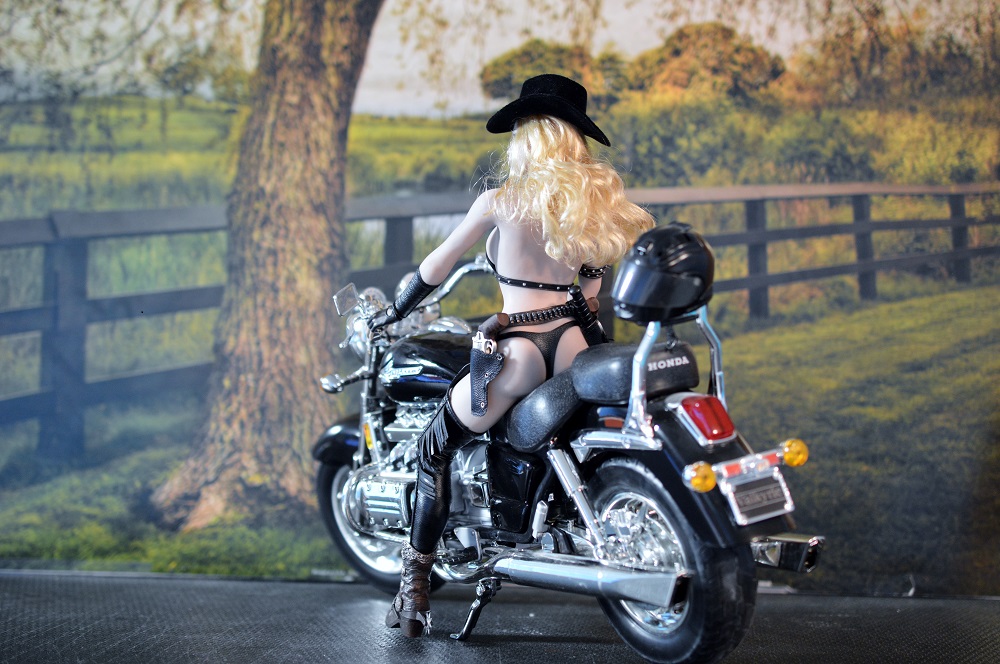 Hosted on Fotki
Ruby - I have quite the agency and joined Lady Death team full time. It was amazing how many of the ladies that I already knew from Daytona, Sturgis and Laconia
and I have partied with of them in the past.
THE END
If you were wondering who Lucy is.
 When she is an really good mood she goes by Lucy.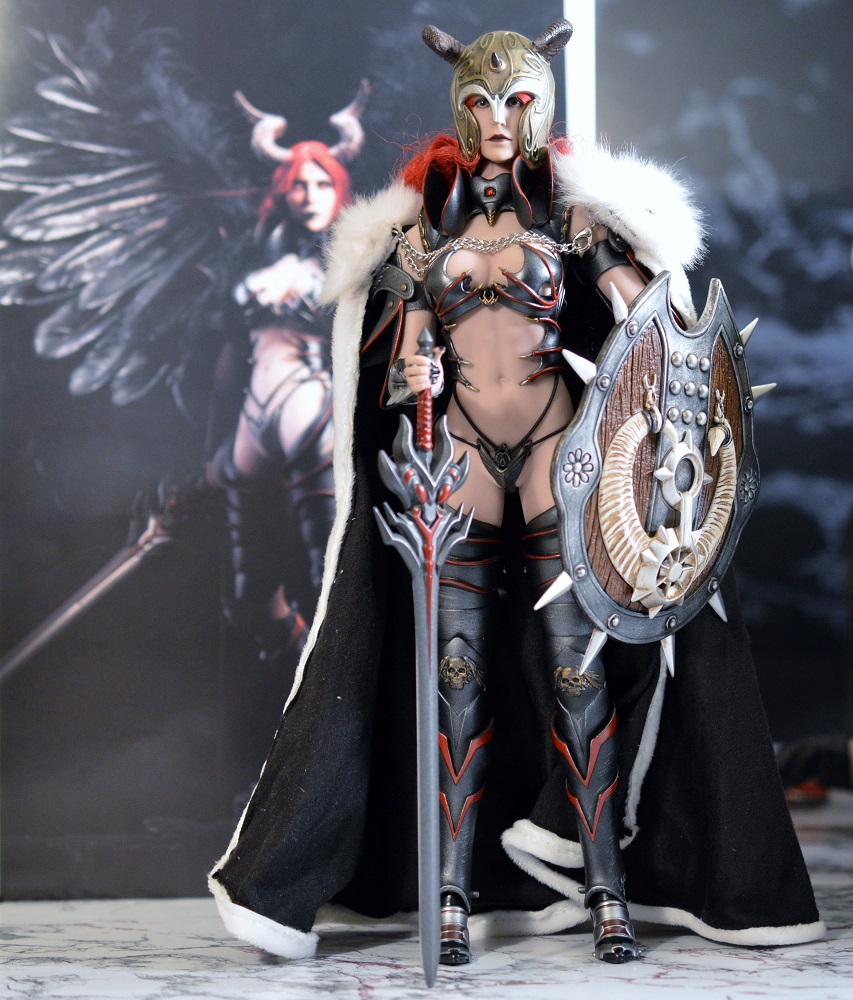 Hosted on Fotki
But when she is in a really foul mood that when she takes off helmet and cape and her horns and wings come out and than she goes by Lucifer.
Thanks for looking
comments are welcomed
Bad Wolf