Here is the lovely Jessica Alba Head Sculpt that I have, of unknown brand, unfortunately…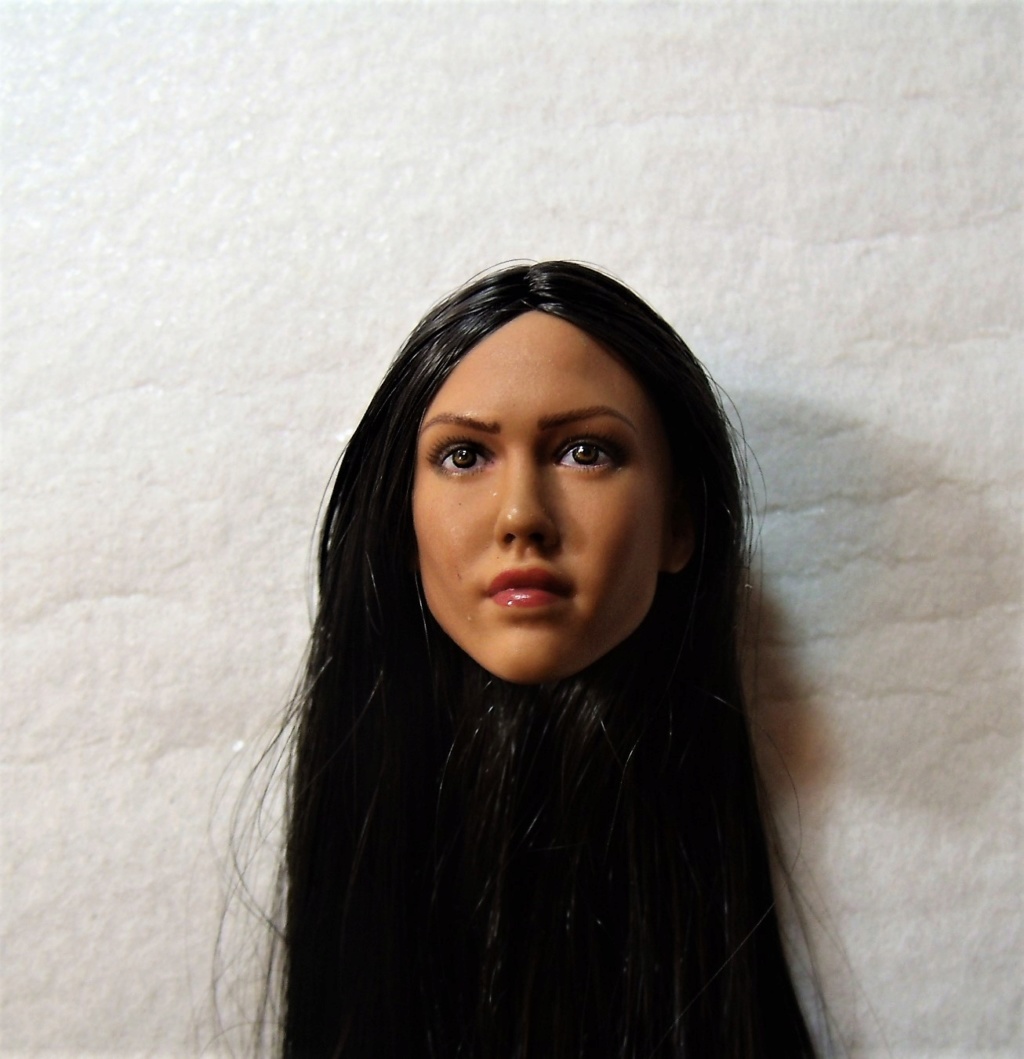 I regret not having had the wherewithal to get a shot of the neck socket, which were bowl-shaped, rather than the usual tubular sockets that are most typical; I've since Dremeled it to work with the more common fittings, but a photo of the neck hole may have been helpful in identifying this Sculpt.  
This image reveals the difference between the skin tones of the Alba Head Sculpt and a Phicen / TBL S23B "Suntan" model.  As is easily notable, the Sculpt is significantly darker than the figure…  
Finally, here is the JA Head Sculpt with a "European" Jiaou Doll advertised as being "Wheat" in color (which may or may not have been an error in the description).  This body is actually slightly paler than that of the TBL S23B, shown on the left, below…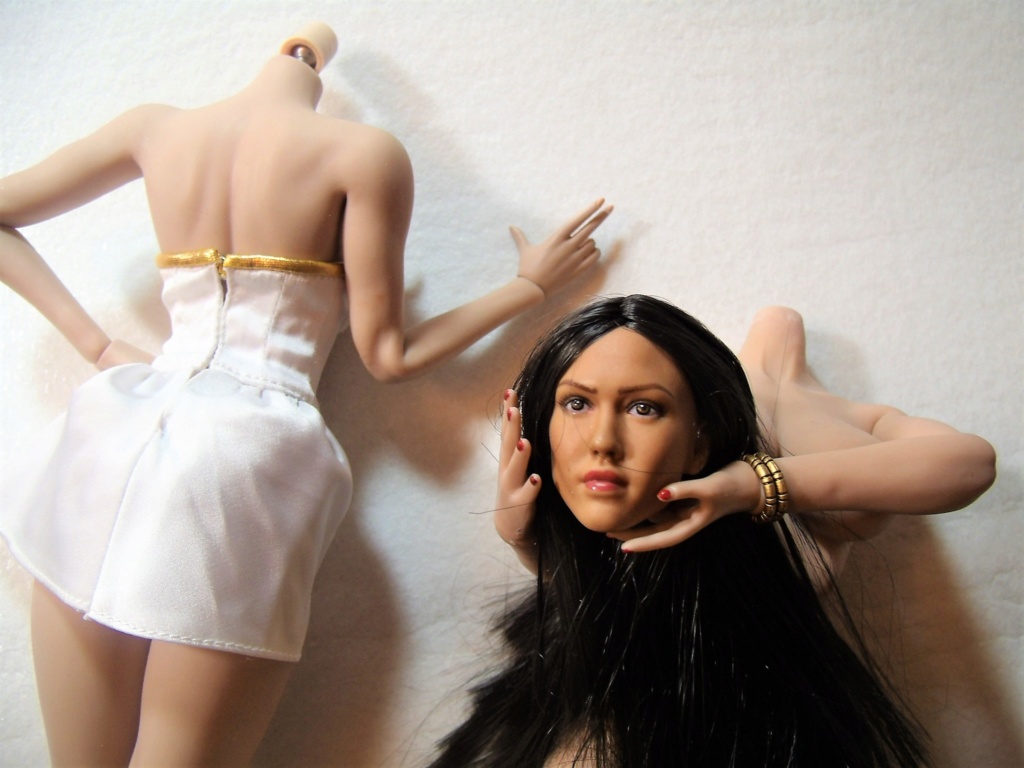 It would certainly be much appreciated if anyone could,  A) Identify the brand of the Alba Head Sculpt (for future reference), and,  B) Recommend the best choice of Jiaou Doll for the closest match in skin tone.
As always, many thanks in advance for all your assistance, and Happy Holidays!
N