INU & SARU
12" Ninkyo- Seiji

A man who does not keep his words, he is not a man.
By Seiji/ Ninkyo from the Gi Clan of the Inu Tribe
Seiji is a descendant of the Gi Warrior Clan, because of his superior combat skills, he was hired to do debt collection for Shenjin Gumi. Seiji has a weird hobby, he likes to collect weapons from his opponents, he also known as "Ninkyo Seiji For fighting for the weak.
Additional Info:
Ninkyo- A yakuza that willing to help the weak against the strong.
The Eight Extended Clans- The eight warriors of the legendary
Inu
Tribe, Gi Clan is one of them.
Shenjin Gumi- Name of a yakuza gang, members of Shenjin Gumi are mixed by people from both tribes, most of the members are the ones who were abandoned or not accepted, at some level, it is one of the few organizations that allows the two Communities to coexist peacefully.
Dog and donkey
12" Ren Xia - Qing times

A person who does not keep his promise, he is not a man.
- Qing Shi / Canine's Ren Xia
Qing Dynasty is a descendant of the Yizu. Because of his good skills, he was asked by the underworld organization "Shenjin Group" to do debt collection work. His interest is to collect opponent weapons. He is also called "Qian Xia Qing" because he is weakly weak.
Remarks:
The eight major families of the dog family - the legendary dog ​​king of the eight warriors, the Yi people are one of them.
Ren Xia - will be a strong person who will help the weak.
The Shenjin Group - the gangsters, the members of the underworld are composed of Yi and canines. Most of the members are abandoned or unacceptable warriors. On a certain level, gangs are a few organizations that allow the two communities to coexist peacefully.
DAMTOYS x AX2 STUDIO: Dog and 猿 series - 12" Ren Xia - Qing times

Parts List:
- Head carving x1
- Prime body x1
- Clothing x1
- Scarf x1
- Samurai x1
- Ancient knife x2
- Dagger x3
- Metal necklace x1
- Mask x1
- Hand type x4
DAMTOYS x AX2 STUDIO :INU & SARU --12" Ninkyo- Seiji

Item List:
- Head Sculpt x1
- 1/6 Body x1
- Costume x1
- Scarf x1
- Samurai Sword x1
- Ancient Blade x2
- Dagger x3
- Metal Necklace x1
- Mask x1
- Interchangeable Hand x4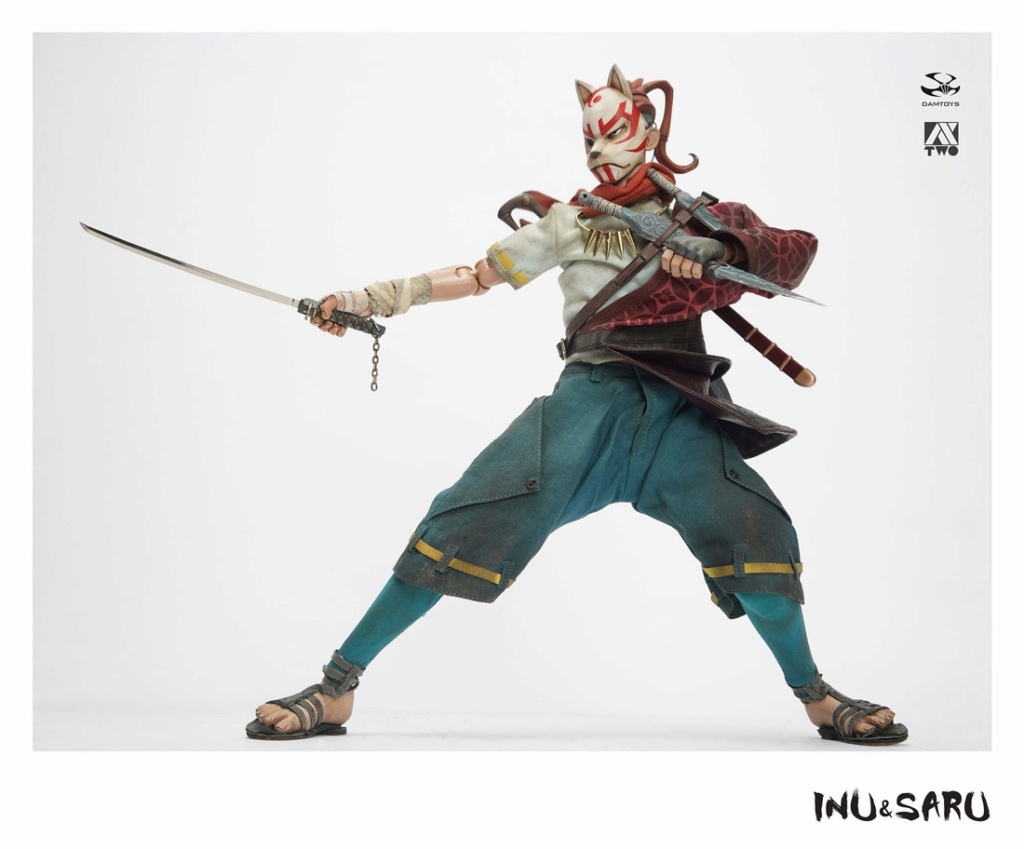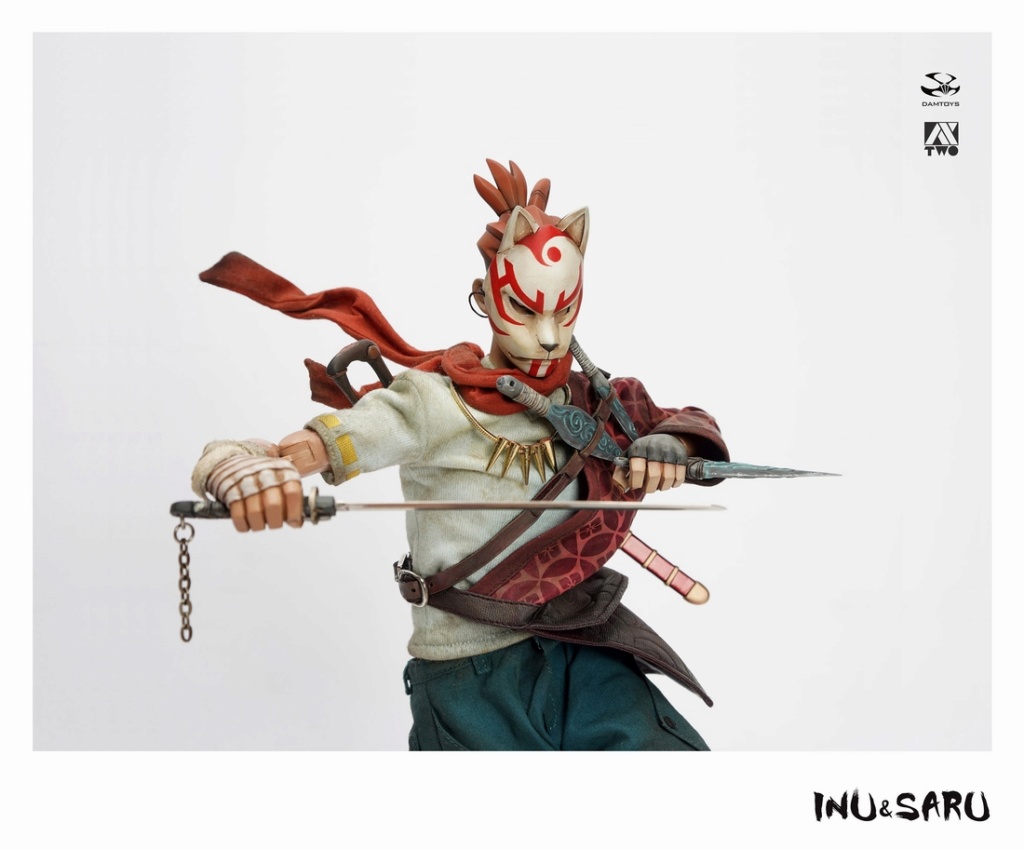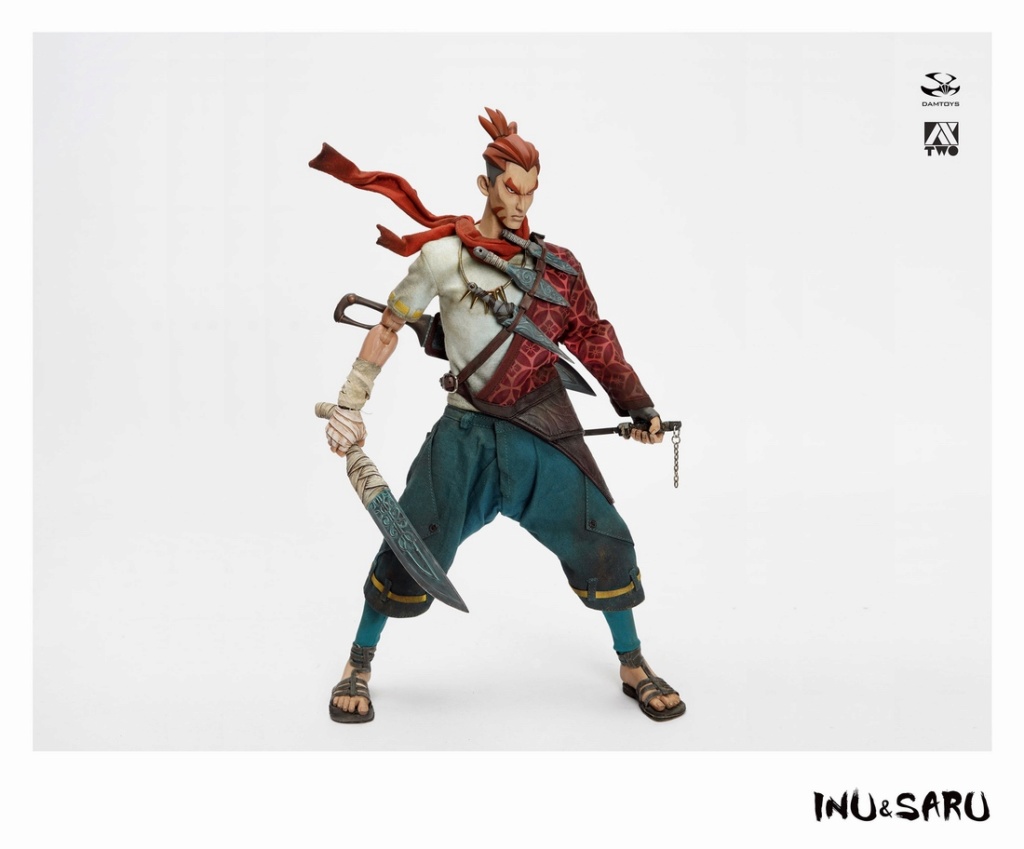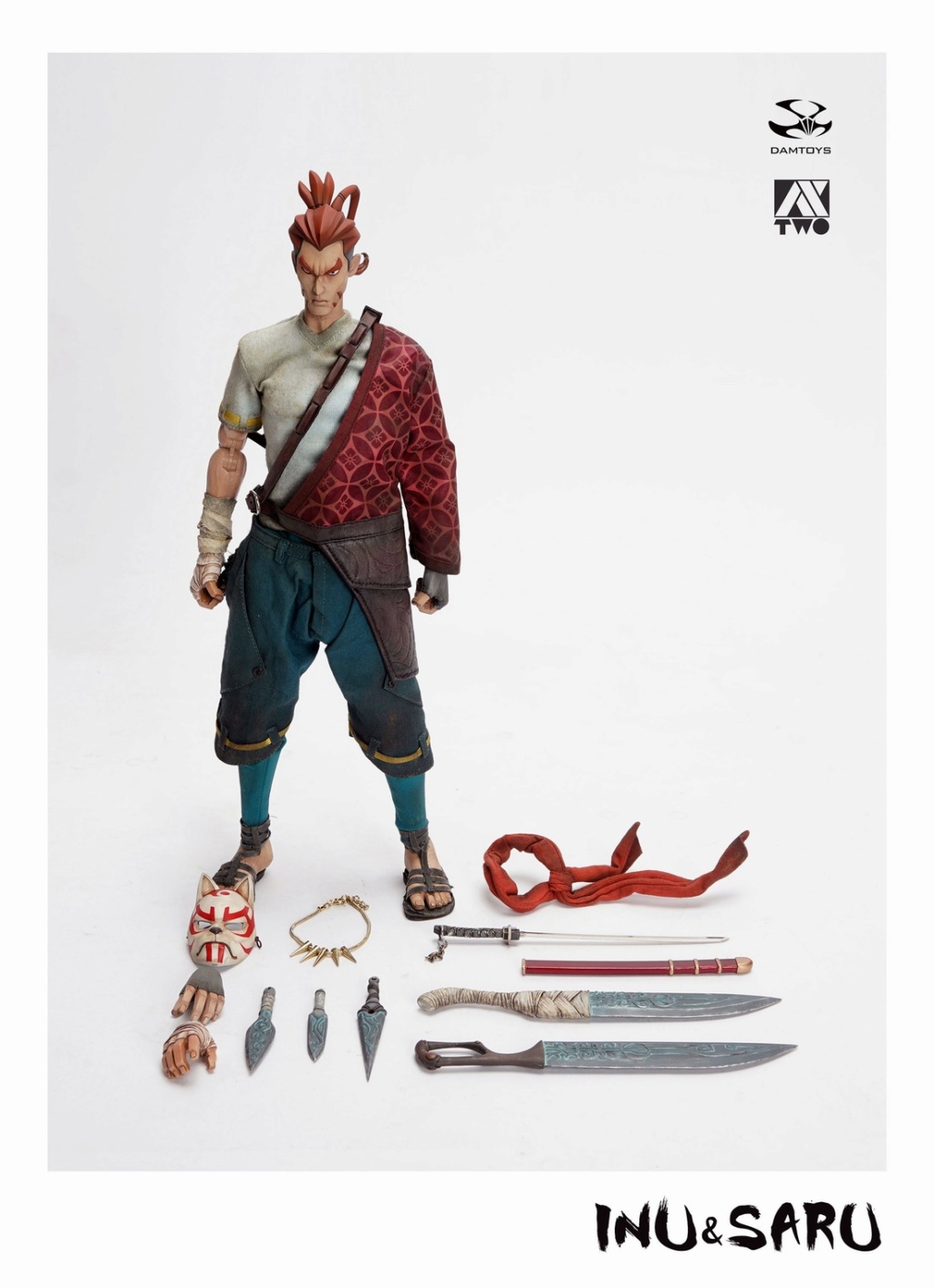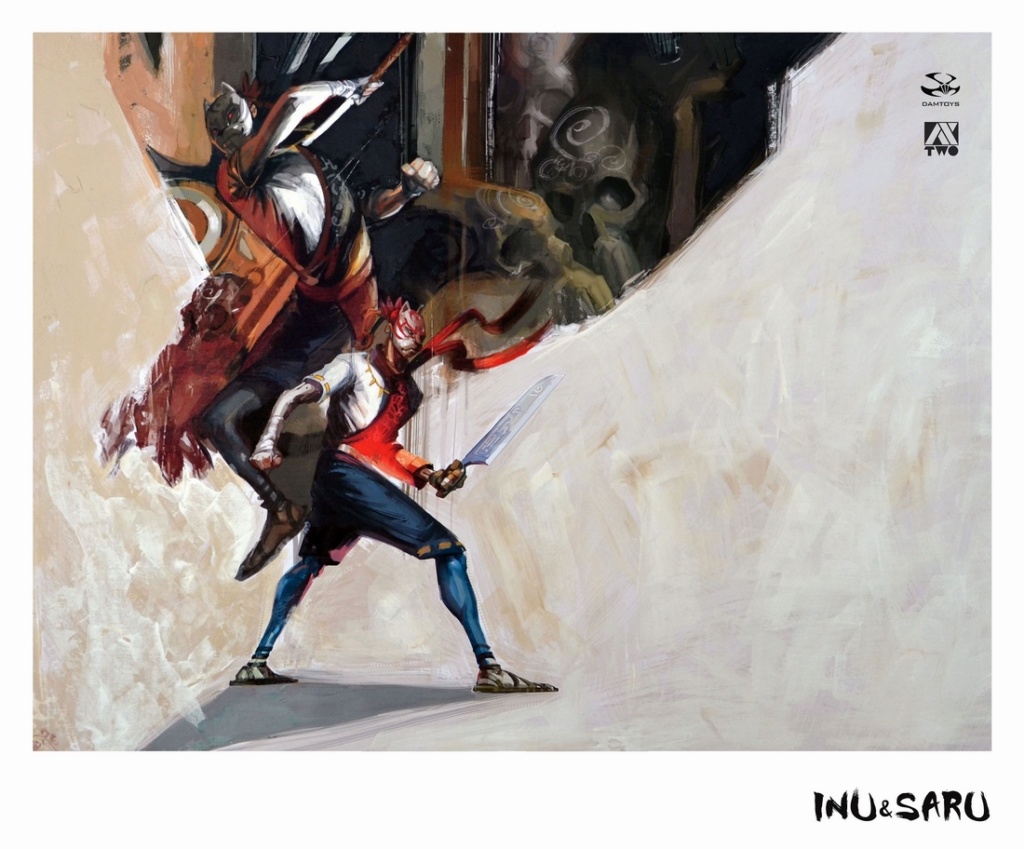 Related Links:
AX2 STUDIO: 1/6
INU
& SARU dog and 猿 series first bomb - YOJIMBO heart stick
Http://bbs.bbicn.com/forum.php?mod=viewthread&tid=229747
(Source: Soldier online)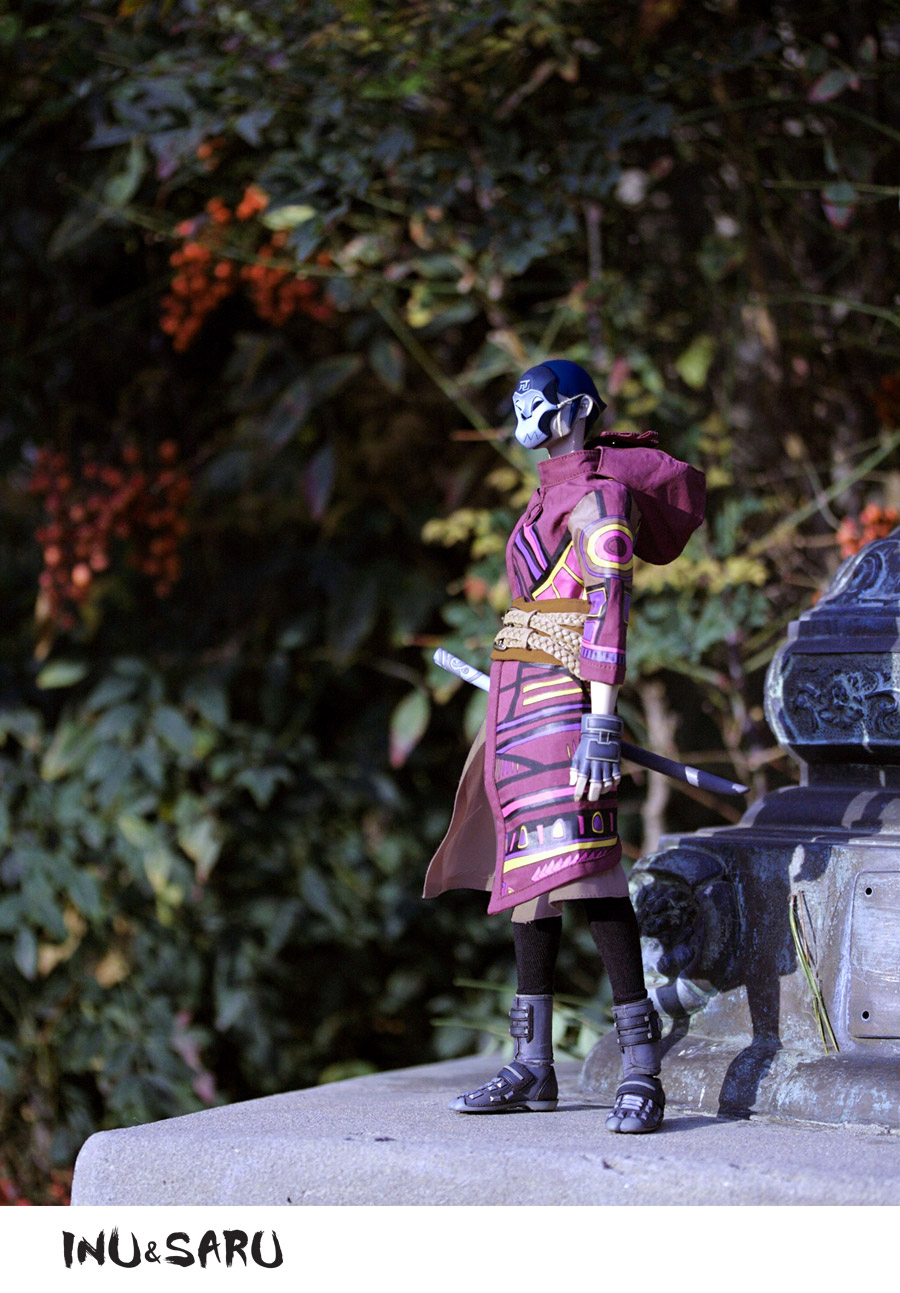 #newproduct
#DamToys
#AX2Studio
#RenXia
#QingCi
#Ninkyo-Seiji
#Inu
&Saru
#male
#stylized
#warrior
#fantasy