DAMTOYS is proud to officially announce the licensed Operation Red Sea movie PLA Navy Marine Corps "Jiaolong" Special Operations Brigade Squad Medic Lu Chen 1/6 scale Collectible Figure.
In 2018 hot favorite Spring Festival box office double champion Operation Red Sea, the "Jiaolong" Squad Medic Lu Chen, portrayed by talented young actor Guo Jiahao, is a dedicated member and has strong rapport with teammates. He may have joked with Zhang Tiande by Eating his candy, but is calm in the face of brutal war, displaying the Special Operations Brigade's combat skills and mental strength.
The sculpt is created based on the character's key features, along the help of TNT Egg licensing With highly movie-accurate weapons, perfectly presenting a commando set in 1/6 scale.
This Collectible Figure faithfully depict the first battle style, producing Dark Urban Camouflage Uniform, equipped with SCAR-H Rifle, Goggles, Tactical Knife, Pistol Holster, Tactical Gloves, Combat Boots and other accessories, all from new molds. Exquisite accessories such as Medical Kit and Surgical Kit for the Medical Backpack have also been specially made.
"The Brave are Fearless, the Strong are Invincible" is the war cry of the Chinese Military in the new era; "The Chinese Navy, We Take You Home" is a message that ignites great Chinese Pride once more.
This impeccable Collectible Figure embodies the qualities of the Chinese Military and Patriotic Sentiment – ​​not to be missed!
Let the world pay attention to flourishing China's spirit in upholding world peace.
DAMTOYS 1/6 OPERATION RED SEA
PLA NAVY MARINE CORPS "JIAO LONG" SPECIAL OPERATIONS BRIGADE OPERATOR CORPSMAN - LU CHEN
NO.DMS009
BAR CODE: 6970569626550
PARTSLIST:
HEADSCULPTURE
DAM 2.0 ACTION BADY
GLOVE HANDS FOR HOLDING WEAPON X3
HANDS X3
HIGH CUT BALLISTIC HELMET
PROFILE NVG GOOGLE
NIGHT VISION HELMET MOUNT
STROBE LIGHT
STROBE LIGHT POUCH
LED FLASH SIGNAL LIGHT
HELMET LIGHT
HEADSET
PTT
RADIO
SCARF
CAMO COMBAT SUIT
CAMO CAMBAT PANTS
CQB BELT
COMBAT BOOTS
TACTICAL PLATE CARRIER
DOUBLE 7.62 MAG POUCH X2
GP POUCH
RADIO POUCH
DOUBLE C4 POUCH
DOUBLE PISTOL MAG POUCH
FRAG GRENADE POUCH X2
PISTOL HOLSTER
HOLSTER MOLLER PLATFORM
G17 PISTOL
PISTOL MAG X2
FRAG GRENADE X2
SMOKE GRENADE
FLASH BANG X2
SIGNAL STICK X3
BUCKLE
WATCH
TACTICAL KNIFE
SCABBARD
FLAG PATCH
LOW VISIBILITY MEDICAL CROSS PATCH
DRAGON COMMANDO PATCH
TOURNIQUET X3
TACTICAL RESCUE SCISSOR
MEDICAL BACKPACK
MEDICAL KIT
SURGERY KIT
SCAR H RIFLE
7.62MM MAG X3
BACK-UP IRON SIGHT
HOLOGRAPHIC WEAPON SIGHT
QD SUPPRESSOR
WEAPON LIGHT
GRIP
TACTICAL RIFLE SLING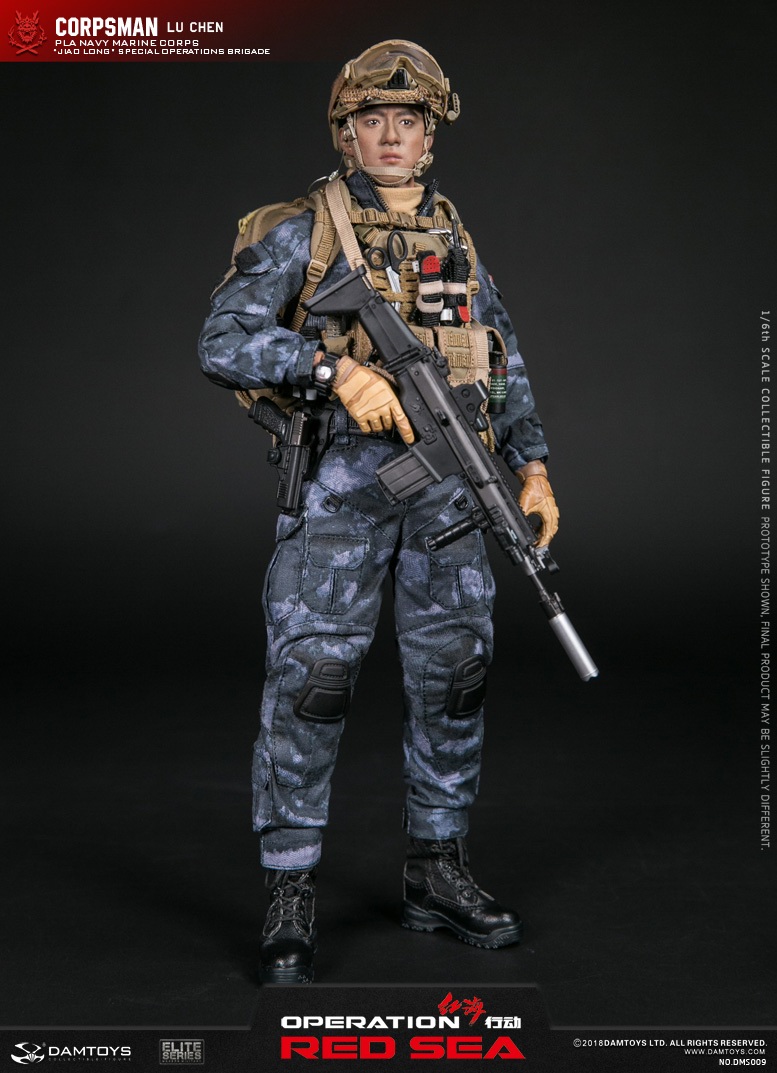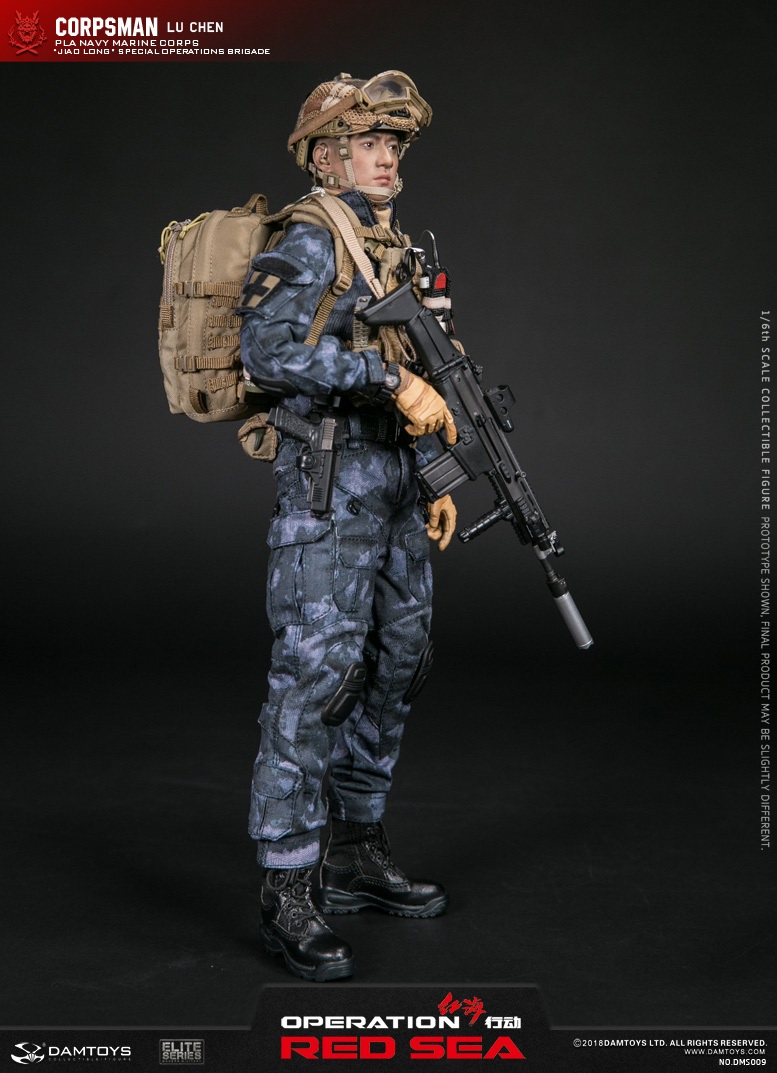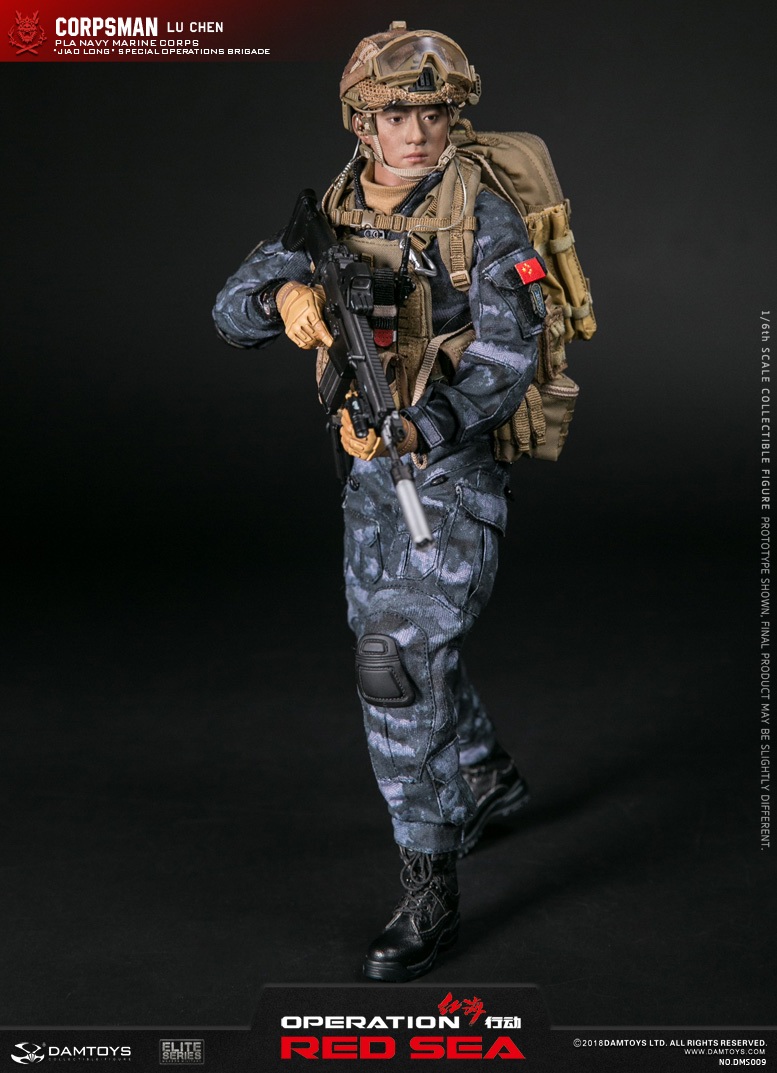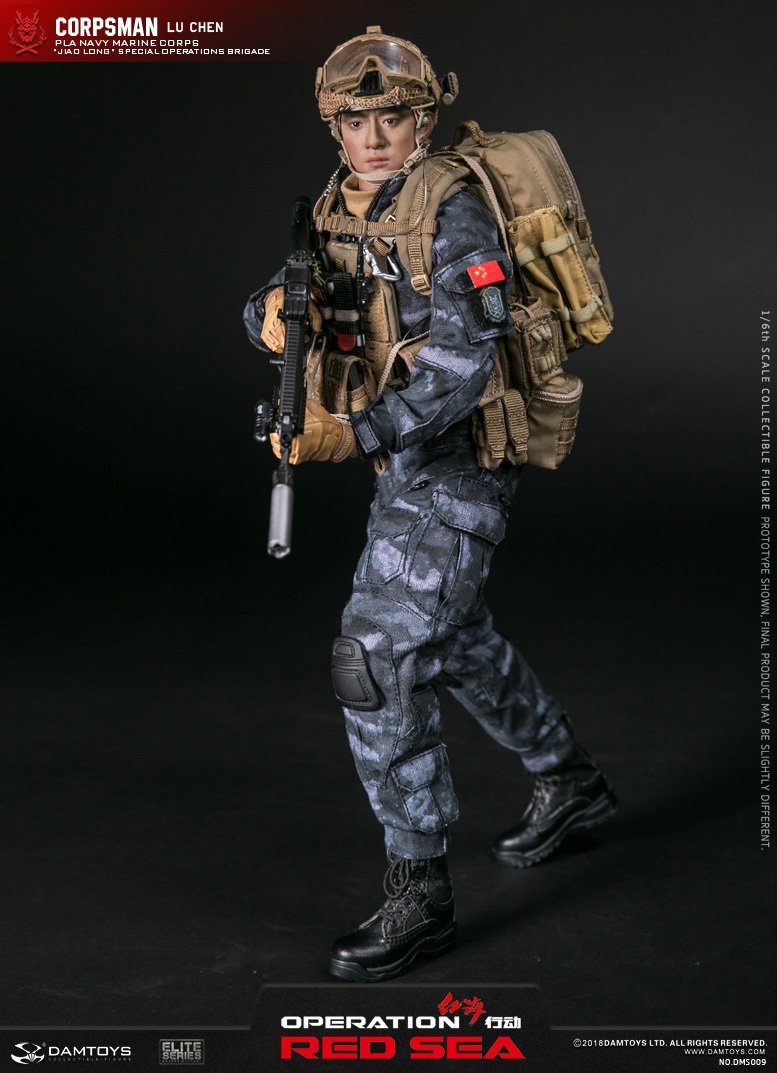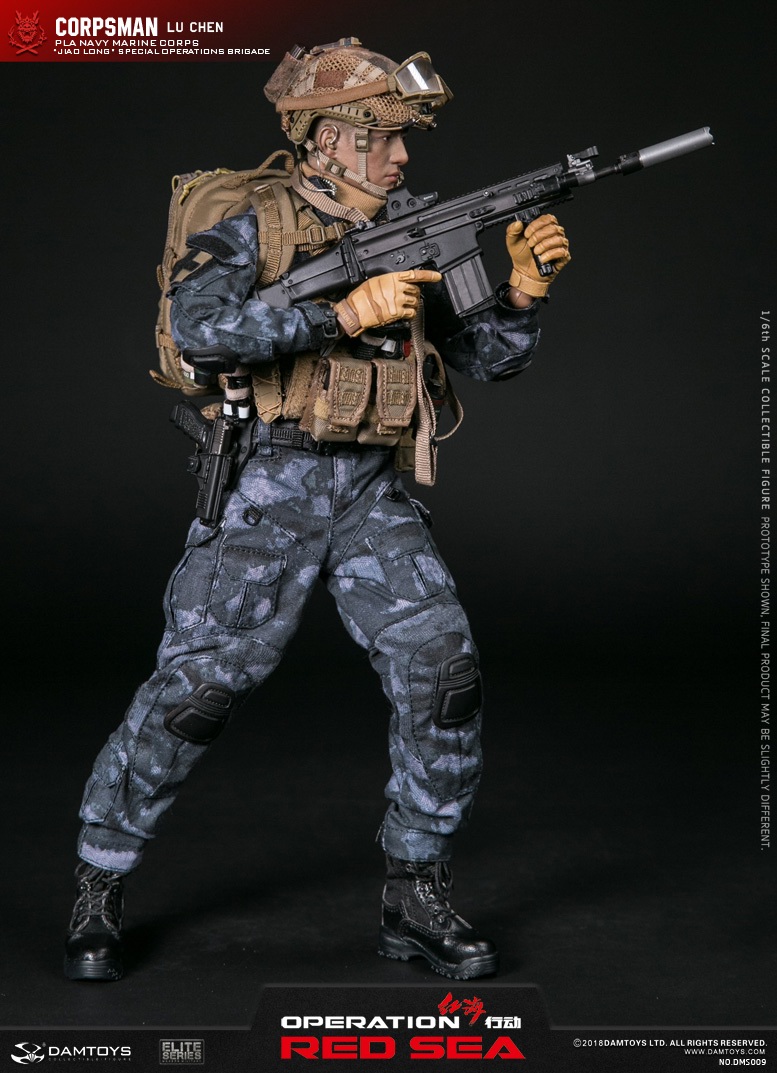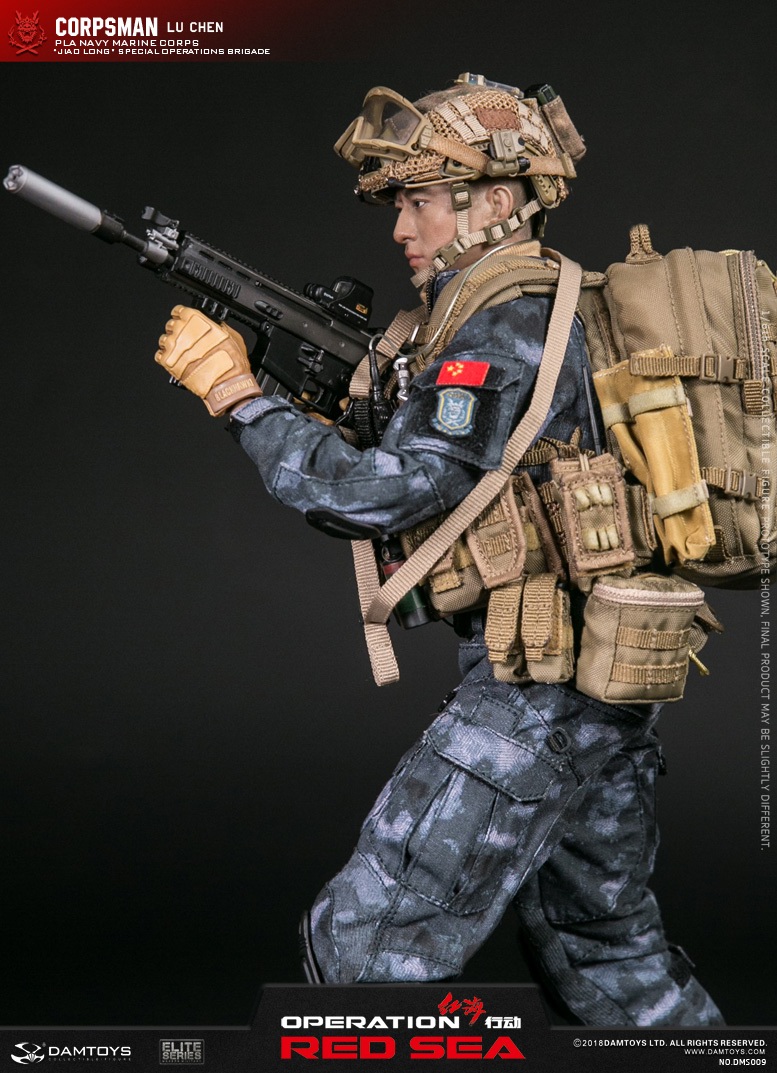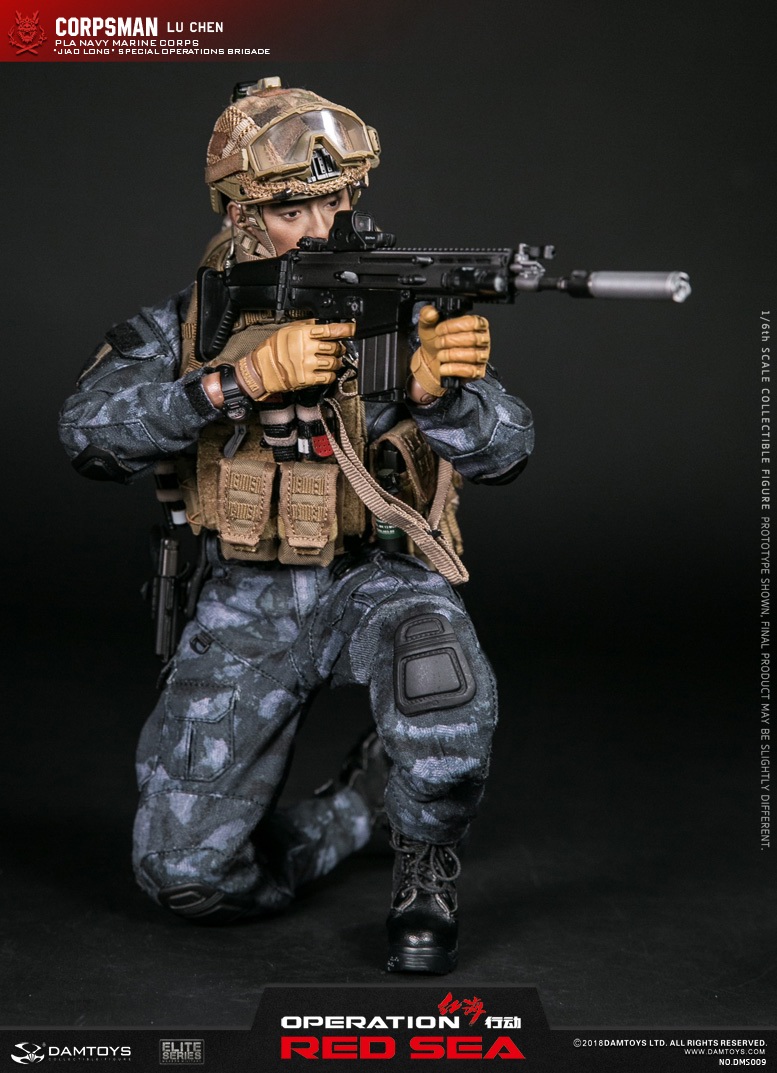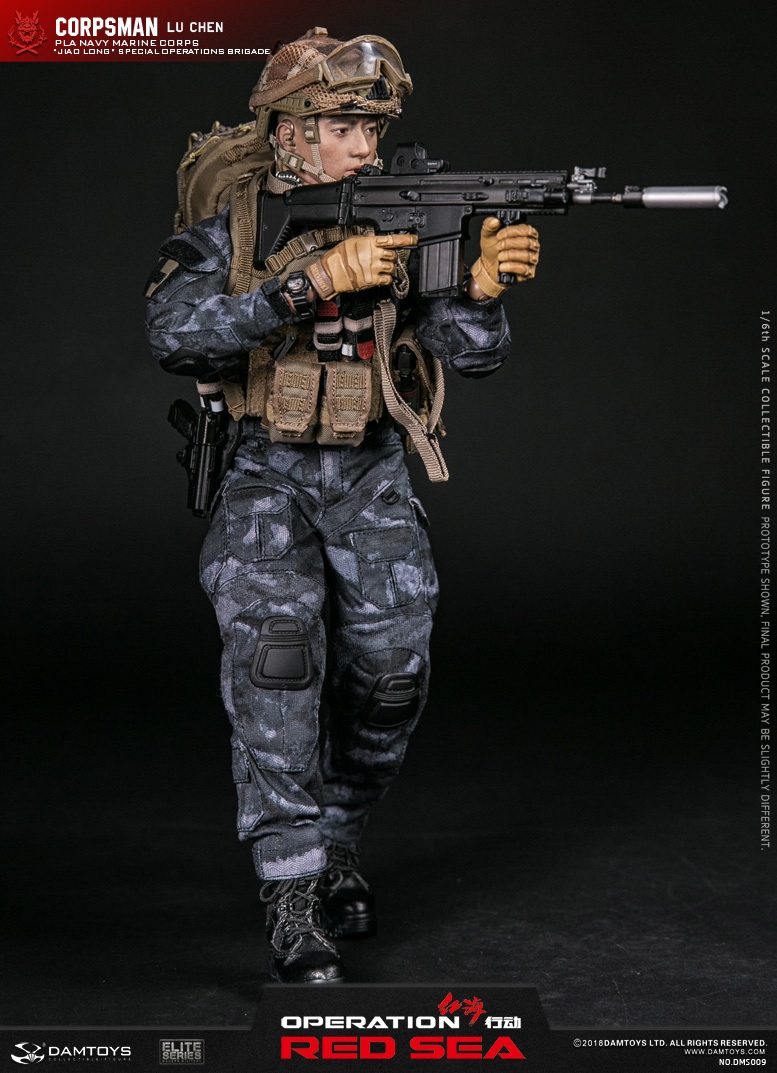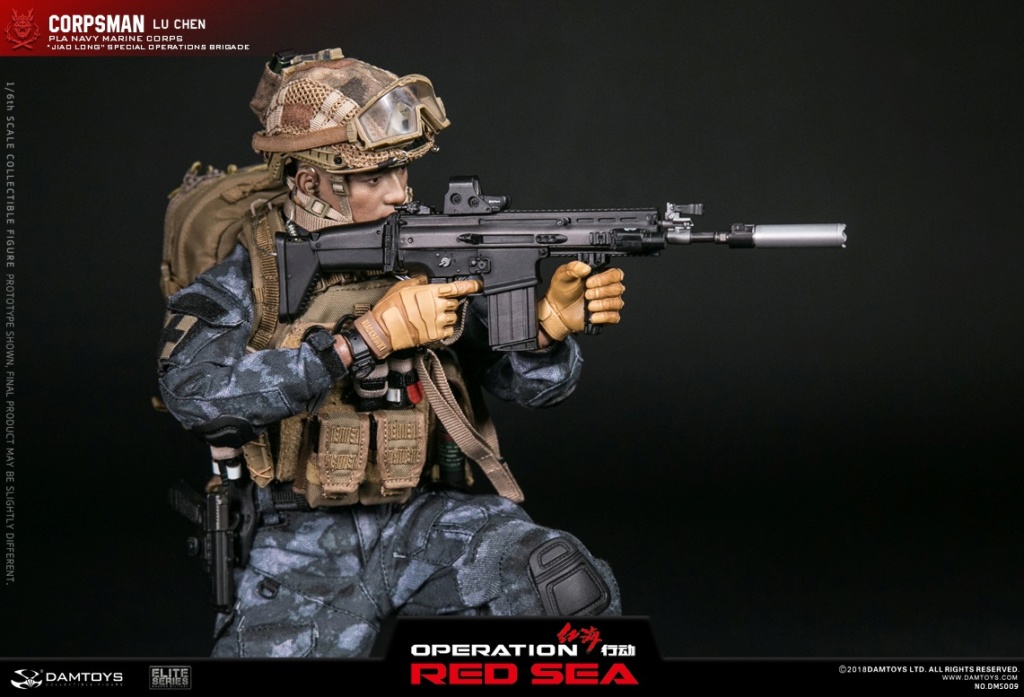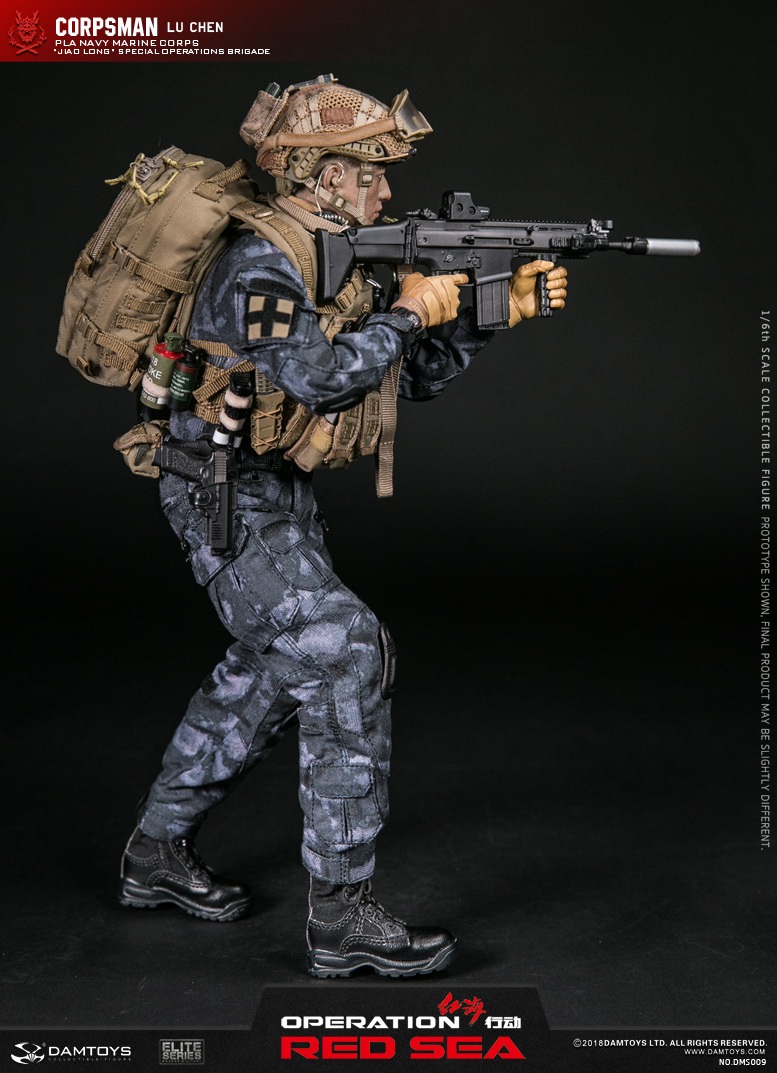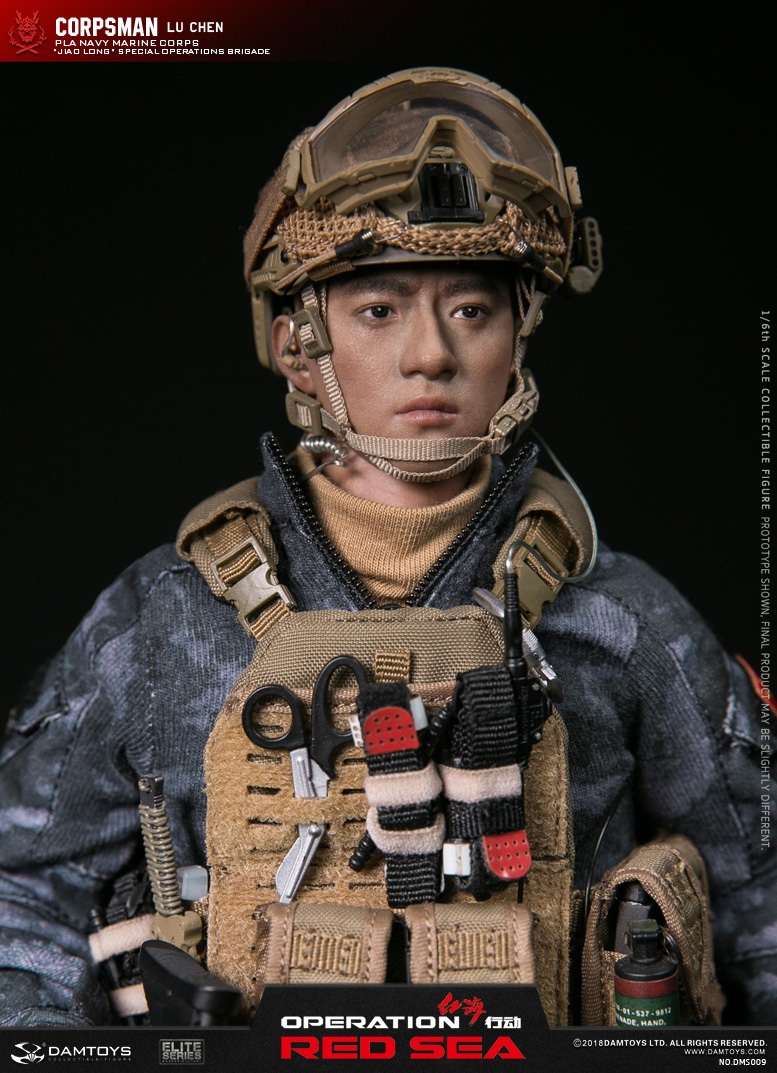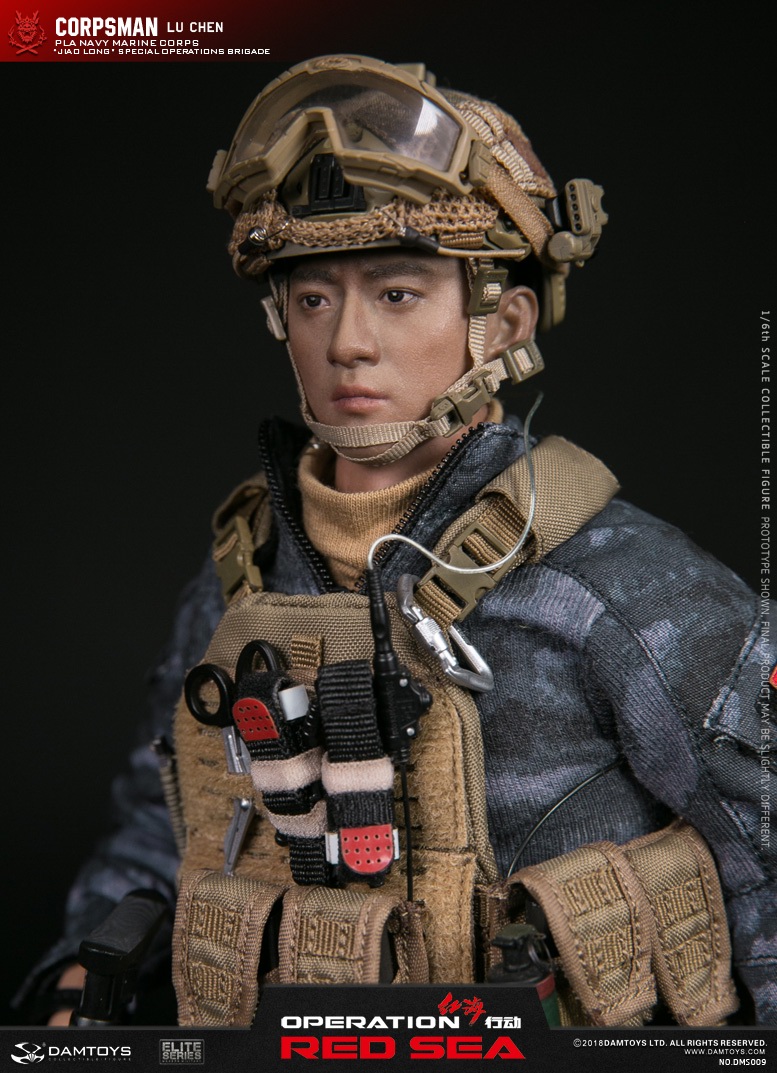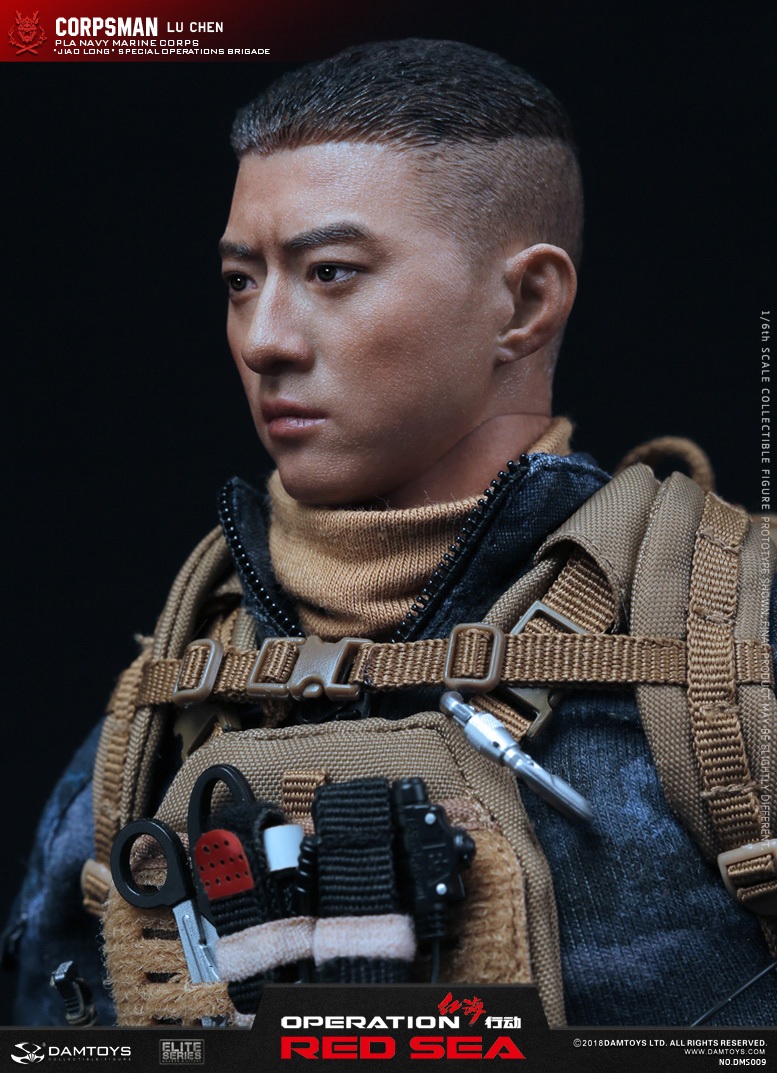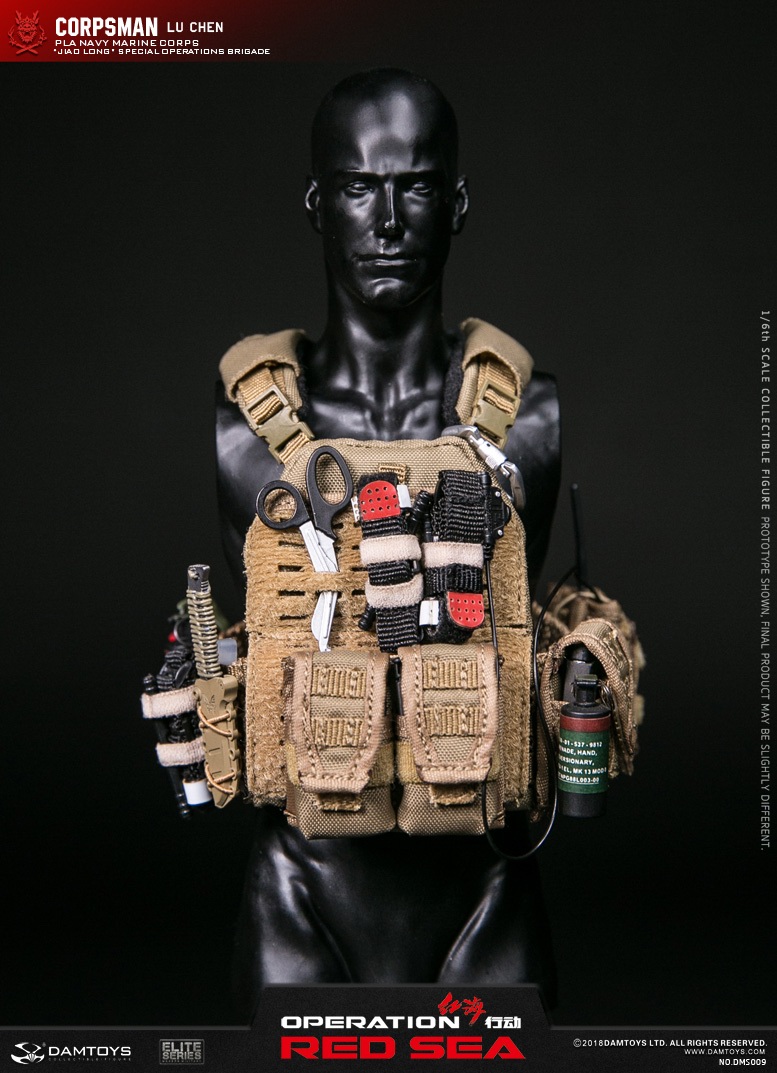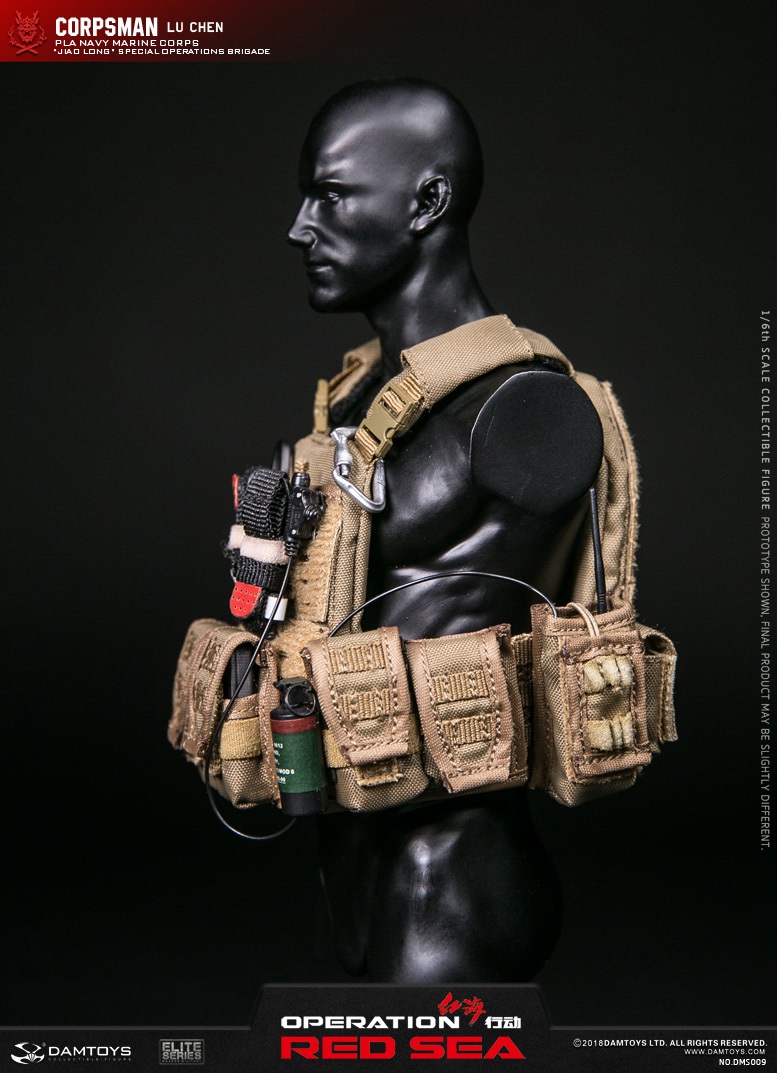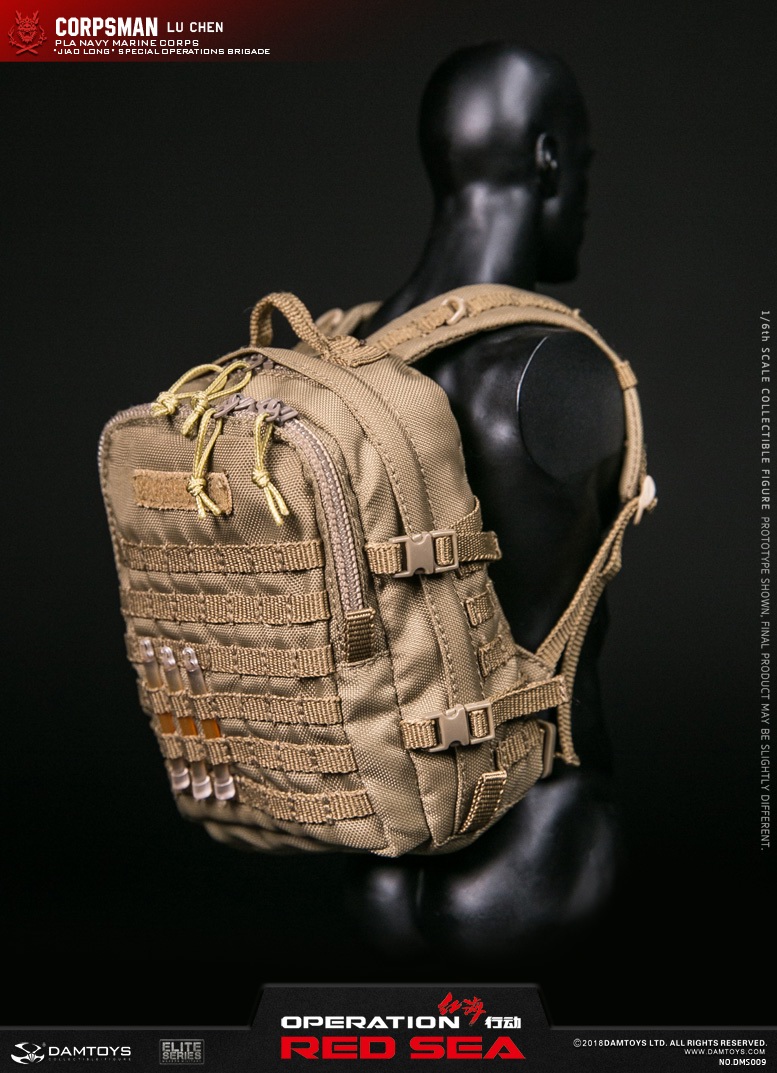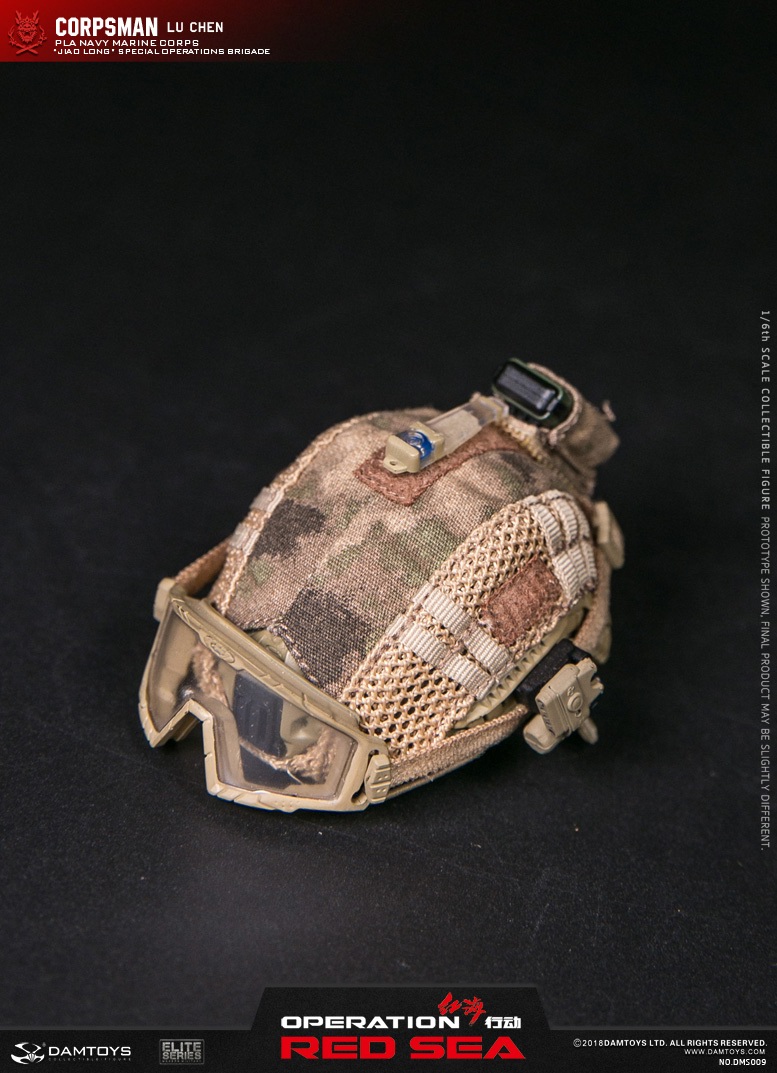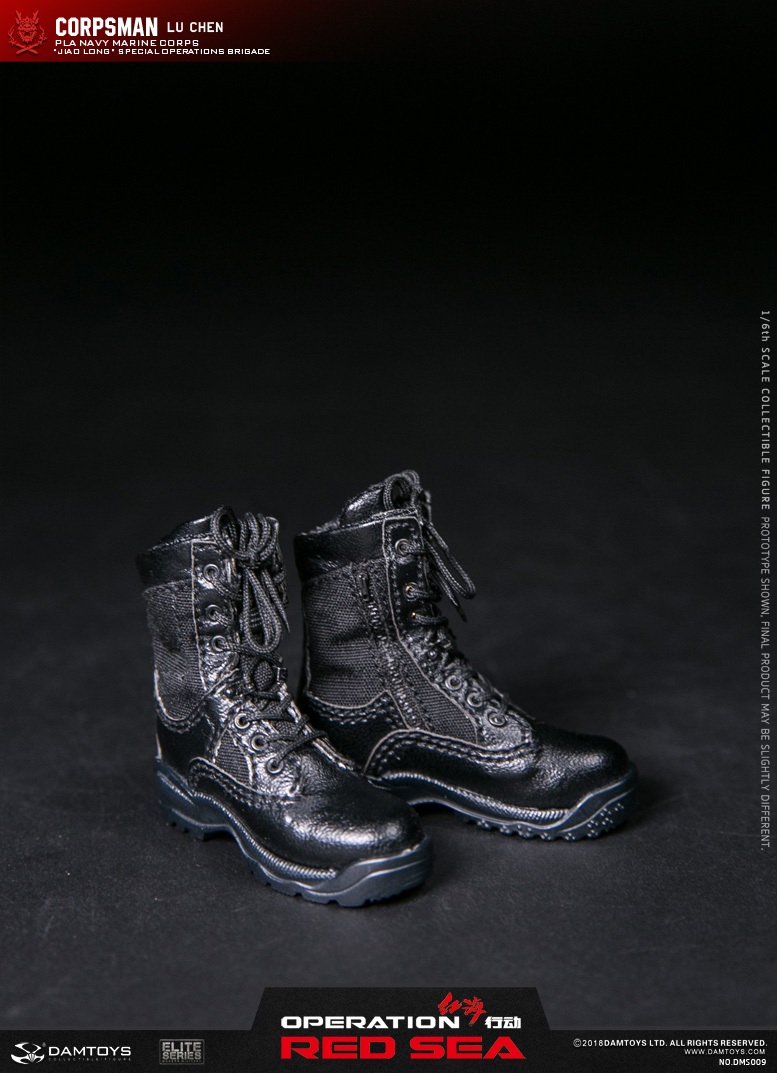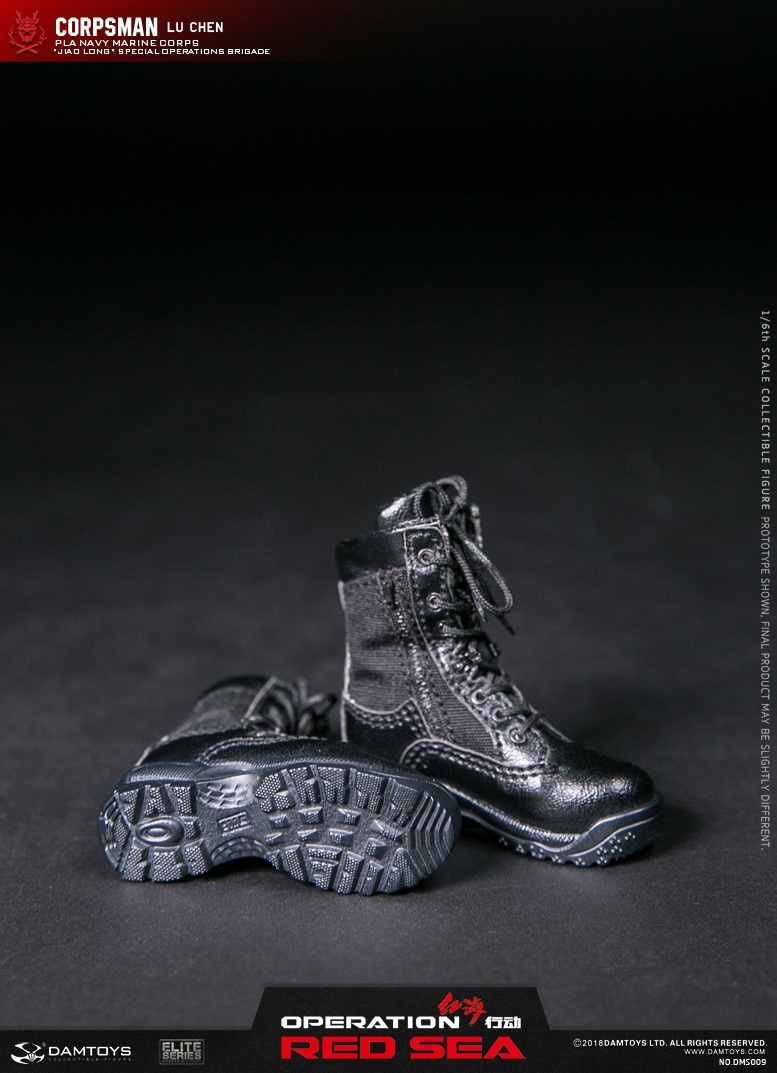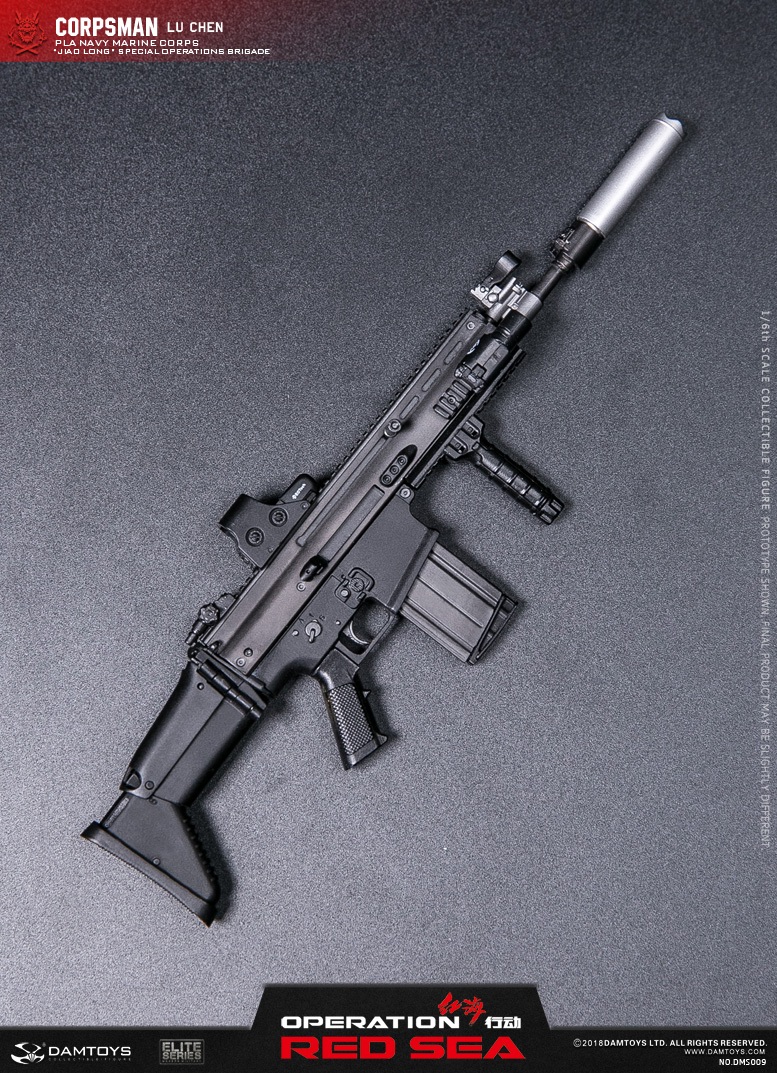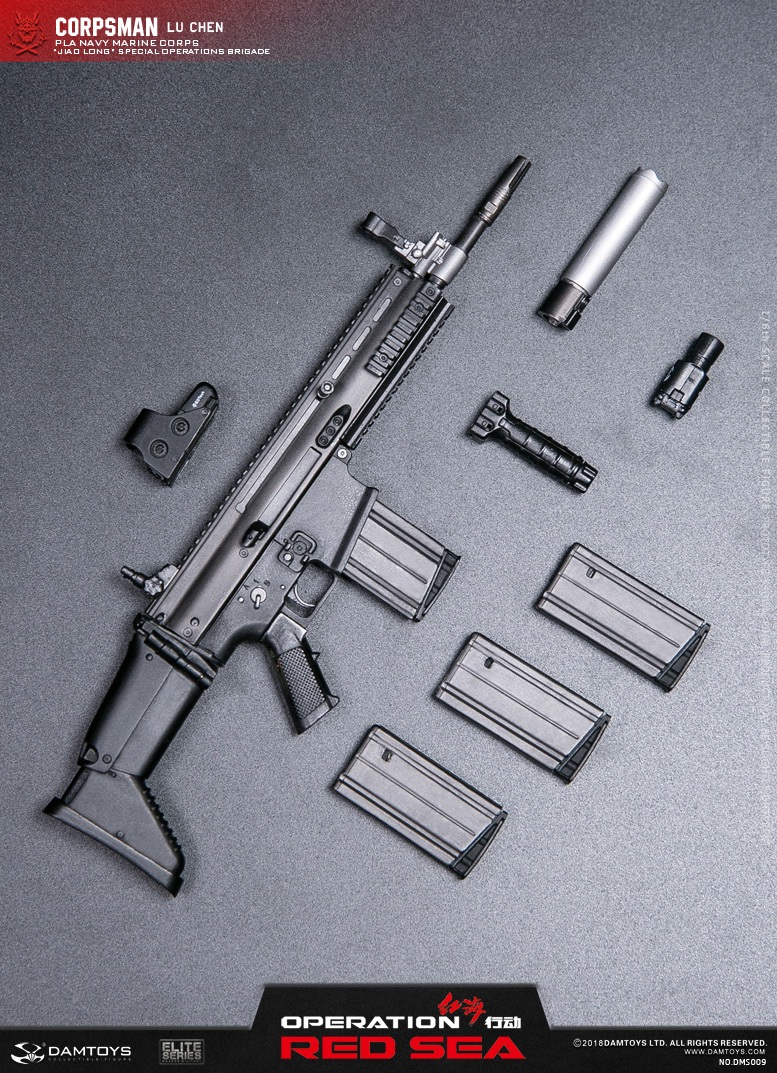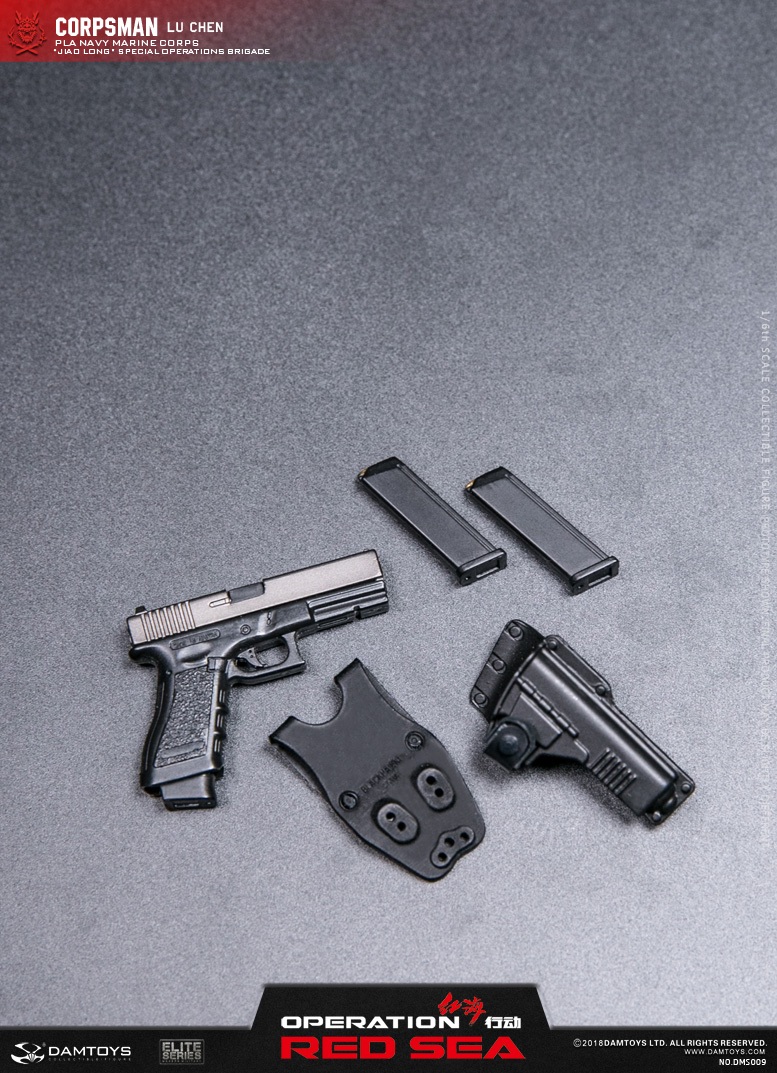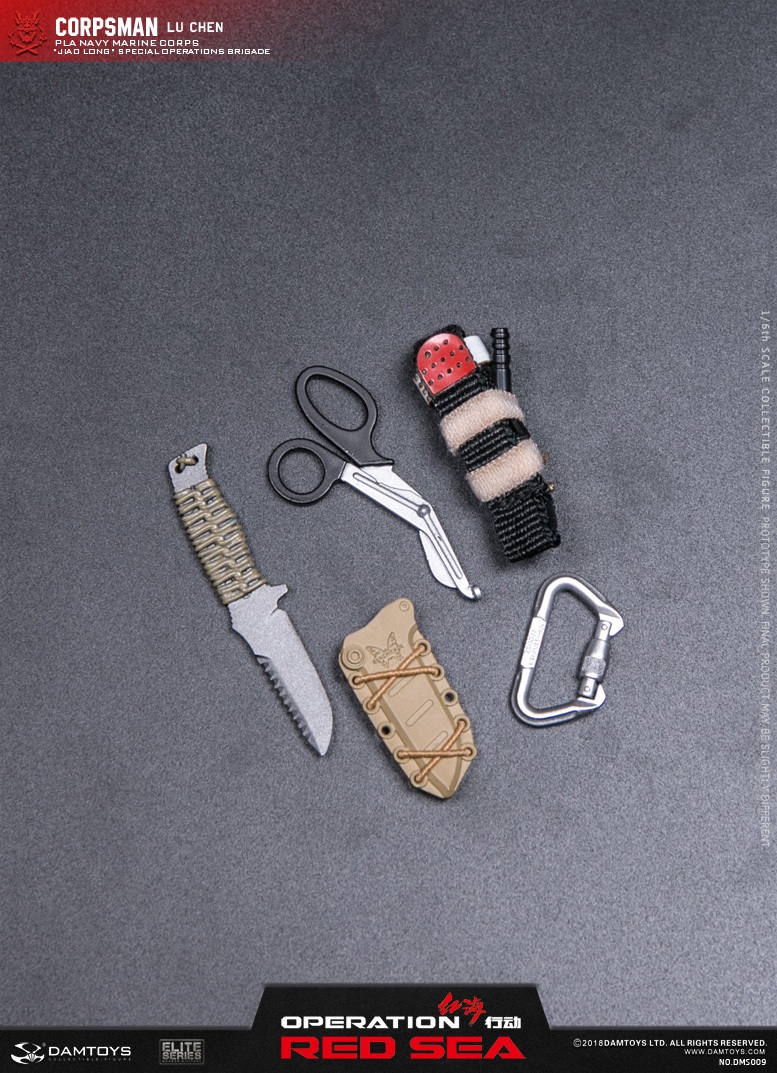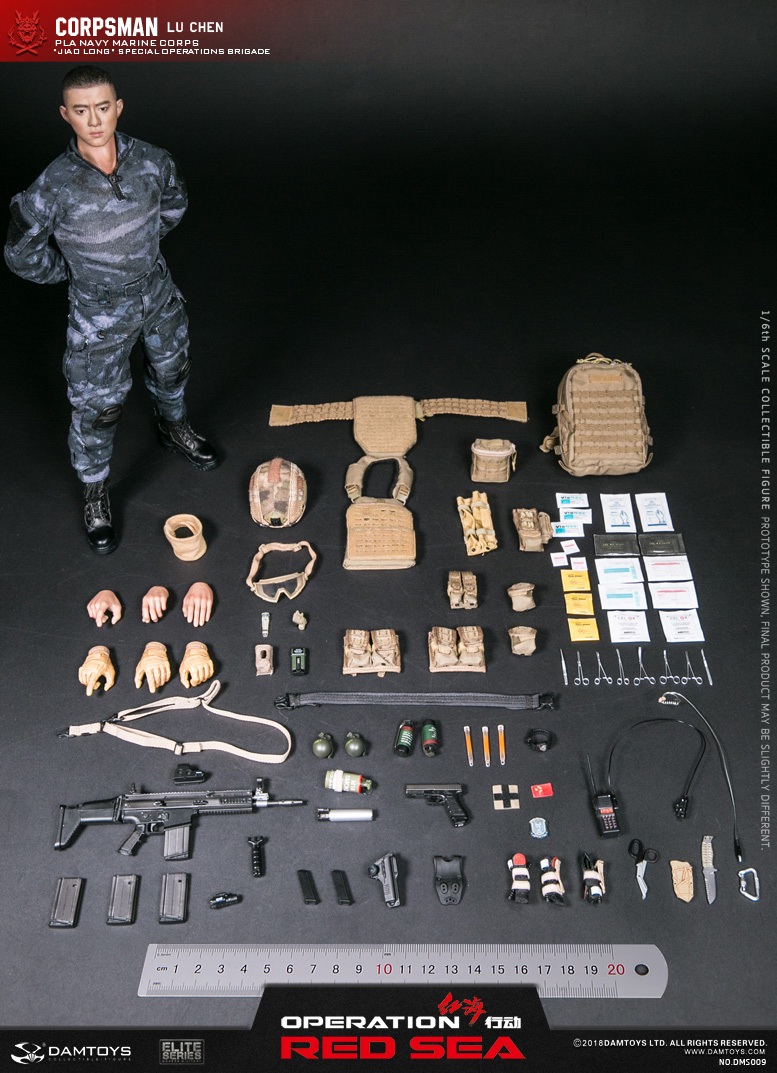 #newproduct
#DAMToys
#RedSeaAction
#male
#SpecialBattleBrigade
#MedicalStaff
#LuWei
#movie
#modernmilitary