I've been one of those sorely disappointed with the initial in-hand photos of this guy since they first started appearing a few weeks ago. Like many figures out there, however, in-hand he doesn't appear nearly as bad as some photos have made him seem. Is he great. No. Is he even good --- Mhmm, maybe. But, this is Sideshow -- and if there is one thing Sideshow struggles with, it's getting an actual person's likeness right. That being said, I think this one, for all it's flaws, (and if it had a much better paint job), would actually be a better sculpt than the all-too cute and glorified one that we were given by Hot Toys for Mark Hamill as he appeared in the film. Mark had had a few (what look to me like botched) plastic surgeries after some car accidents (one or more, don't remember) that turned him from the cute, pretty-boy he was in the first Star Wars film, to a much more rough-looking individual by the third.
The problem with the Sideshow version is they took those flaws, and instead of smoothing them over and making Mark's face TOO clean and symmetrical like HT, they magnified them to the point of a bit of distraction. Those of us who were alive and old enough to remember Corvette Summer, and the resulting incidents could see the damage that had been done, but it wasn't so blatantly obvious to us while watching the film. Here, they seem to draw your eye to the very spots that had been effected. I think if we had gotten a sculpt halfway between the Hot Toys version and this version, we would have had a near perfect Return of the Jedi Luke Skywalker as played by Mark Hamill. As it is I'm not fully convinced on either.
The figure itself comes with plenty of good features, though. Not least of which is the three different looks you can give the character. Two head sculpts -- one inside the Endor helmet, and one without. I've seen people have managed to get the head out of the Endor helmet, but not without serious effort (something I have no intention of doing, as I don't honestly think I'll ever use the Endor look myself -- so I'd rather get rid of those parts if possible).
The heads have an okay paint job, but it could be better. There is only the slightest hint of color variation in the hair, even though the overall sculpting of it is there, a better paint app would have made the hair more believable. There's a hint of cast flashing in part of the hair on helmetless head, but at normal viewing distance it really isn't all that noticeable.
One of the cool things about his black Jedi shirt with the flap is that it has  magnets inside the flap and the shirt, so if you want the flap down it stays perfectly in place, if you want it closed -- same thing. Overall the outfits looks really good, I especially like the Jabba scene over-tunic (he comes wearing that), and the straight-up Jedi look with all black for the final light-saber duel with dear-old Dad. He also comes with an assortment of hands, including one ungloved right hand with robotic battle damage. The boots are a nice two-piece design giving a fairly decent amount of ankle articulation.
The one gripe I have about the costume pieces is the Jedi belt -- for some unknown reason the tongue of the belt goes UNDER the backside of the belt into the loop place holder -- I guess to hide the excess belt -- but it's an absolute pain in the butt to slide in there and pull the belt enough to attach the prong into the hole to make it tight (I had to use two self-holding tweezers in order to get it to work). They could have just made the belt the appropriate length and had it clasp closed on the back of the buckle, but I guess that would take someone pulling their head out of their you-know-what...
Other than that, my pictures (as usual) don't really do the figure any justice. But I took a few anyway. Overall, my impressions: it's a good, but not great figure, that comes with some nice accessories -- but for the price, it should have been a home-run. Let me know what you think.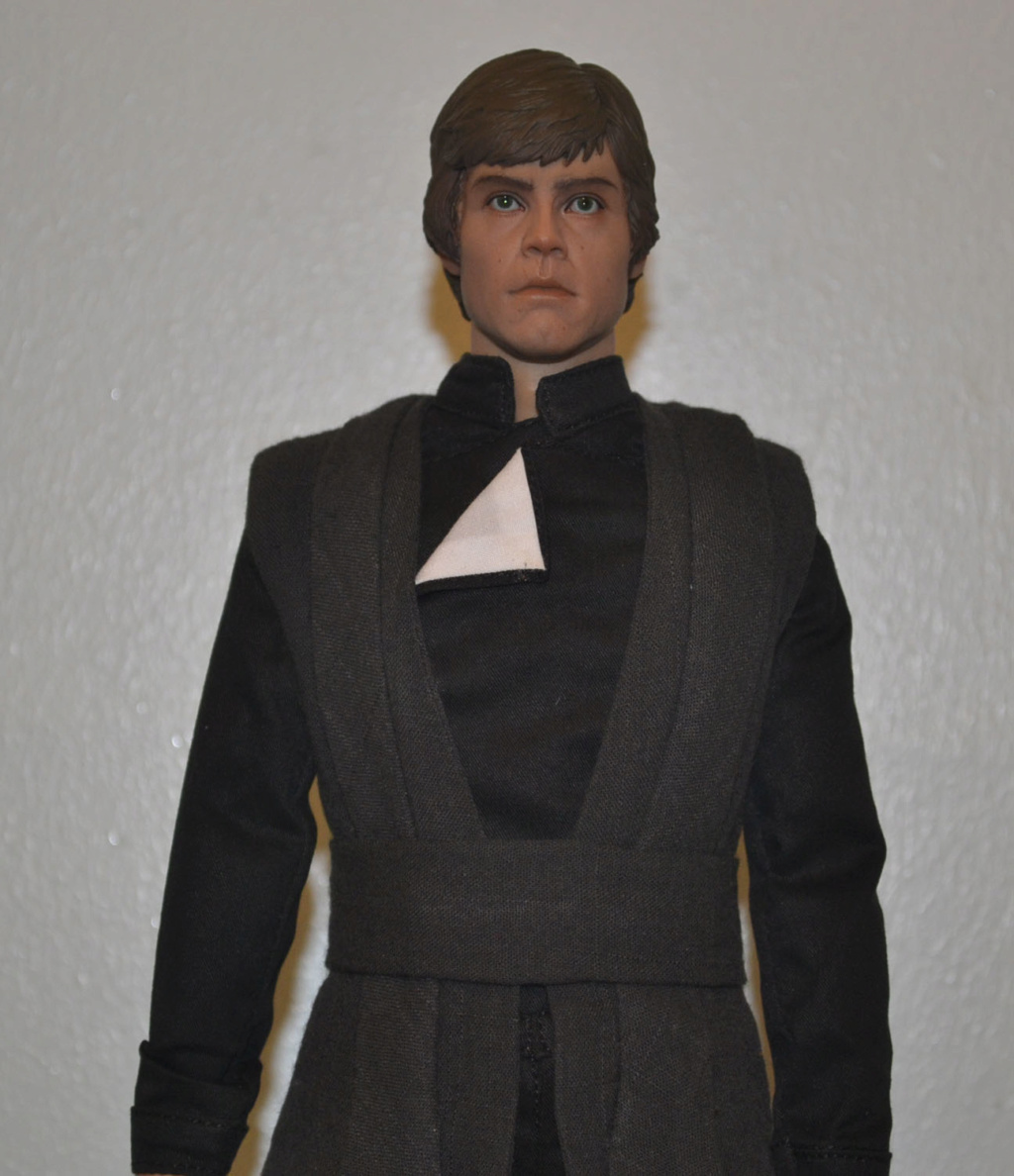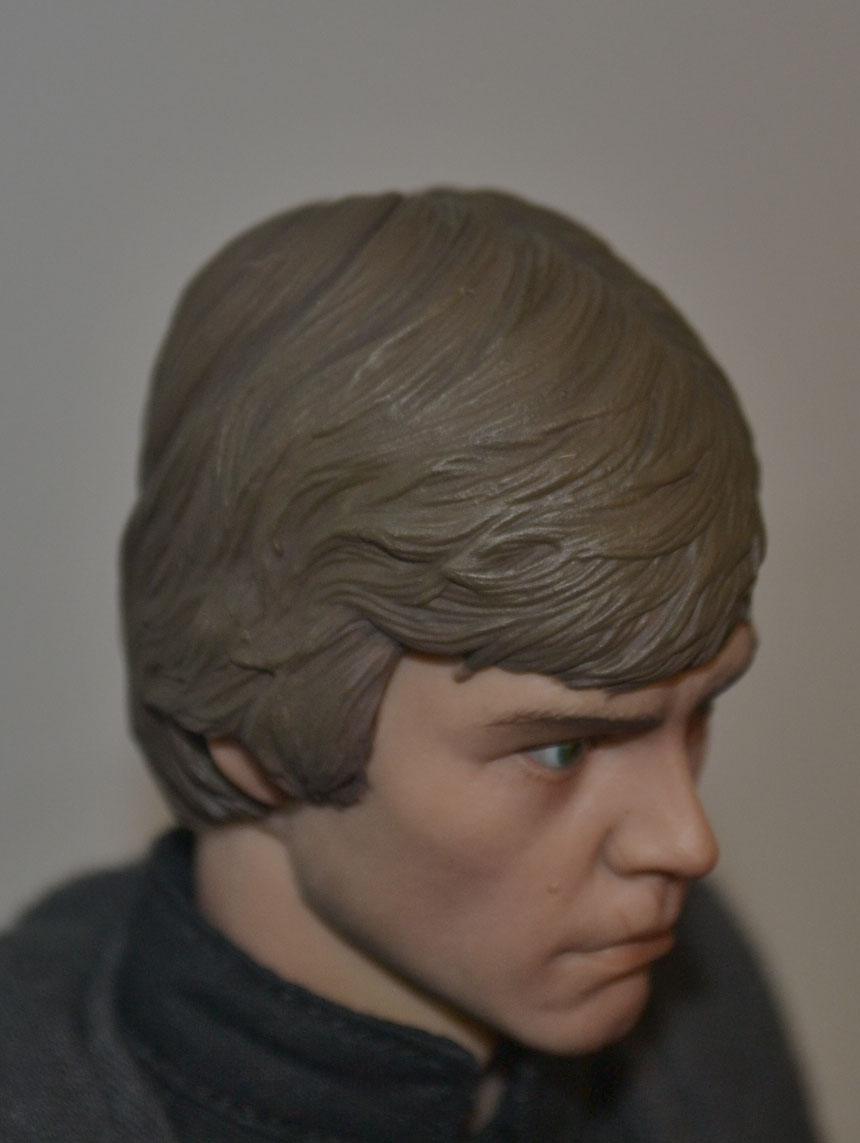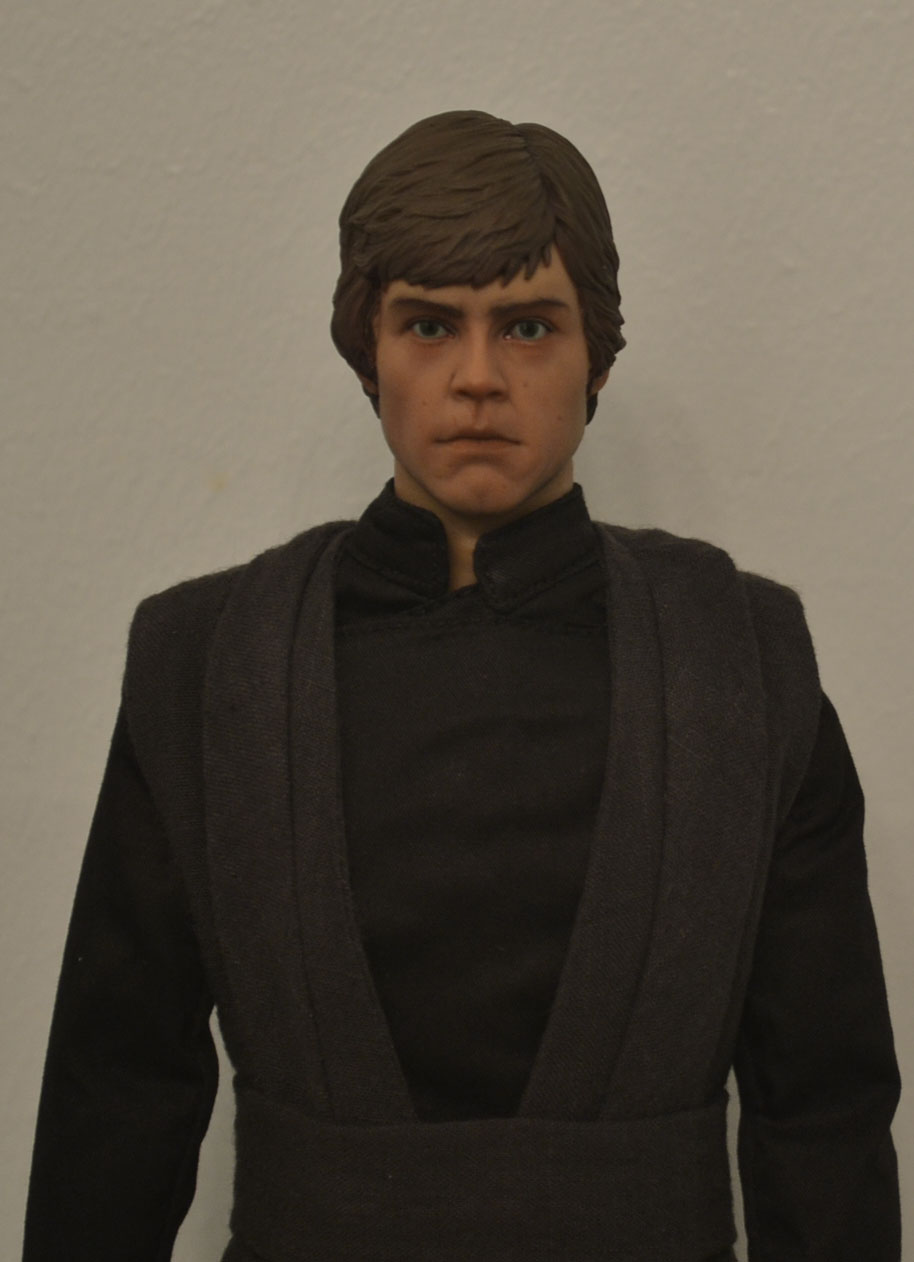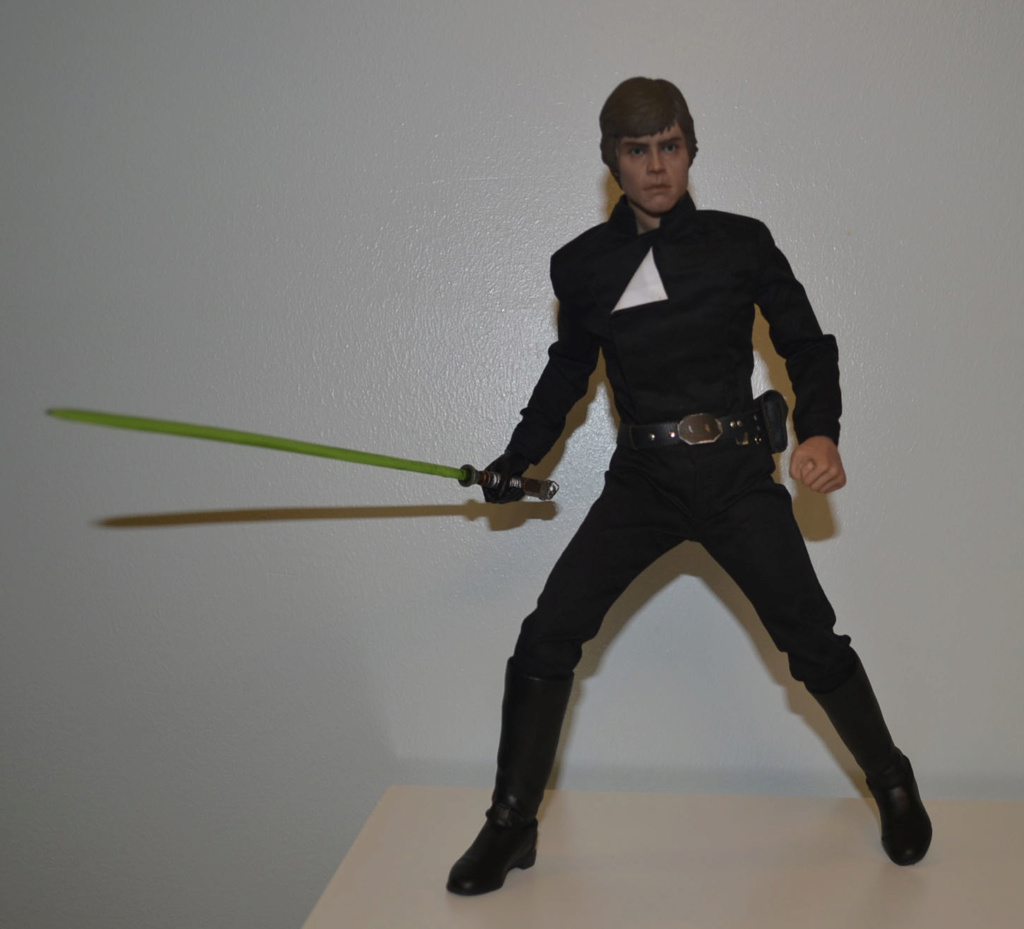 #review
#Sideshow
#LukeSkywalker
#ReturnoftheJedi