Hello everyone would like to introduce you to Wilma and Valkyrie two of my favorite go to girls for photo-shoots.
Some of you may know them from MWD and they made a couple of appearance on OSW showing off their newest finds. (books & bottles)
Both of them had a humble beginnings they both joined Queen Aurora's army and quickly rose through the ranks to become
two the Queen's best Warriors. Valkyrie arrived first and boy did she want out package in in the worst way.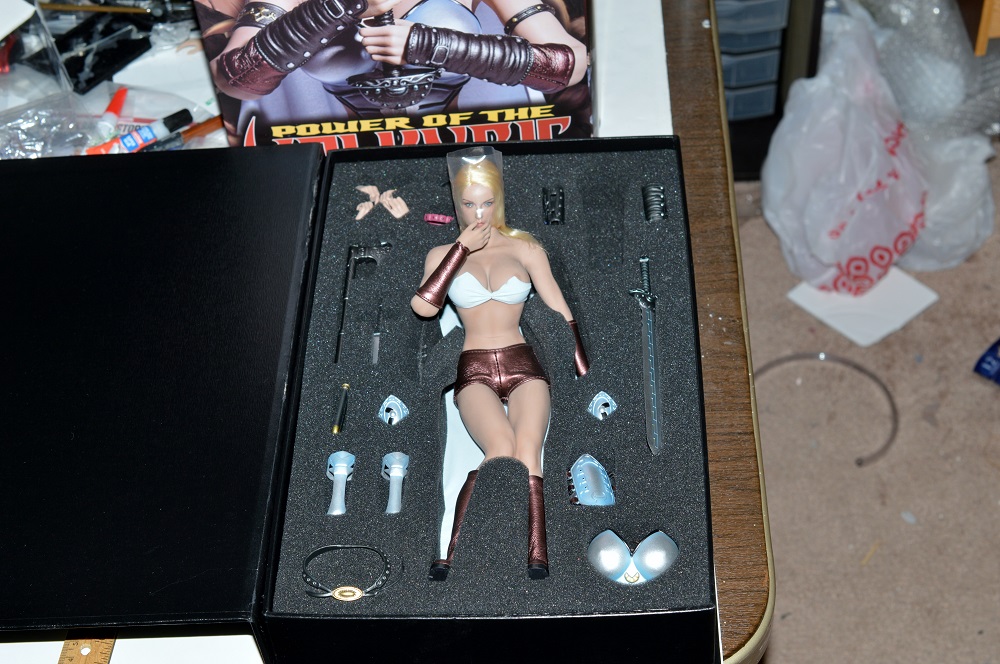 Hosted on Fotki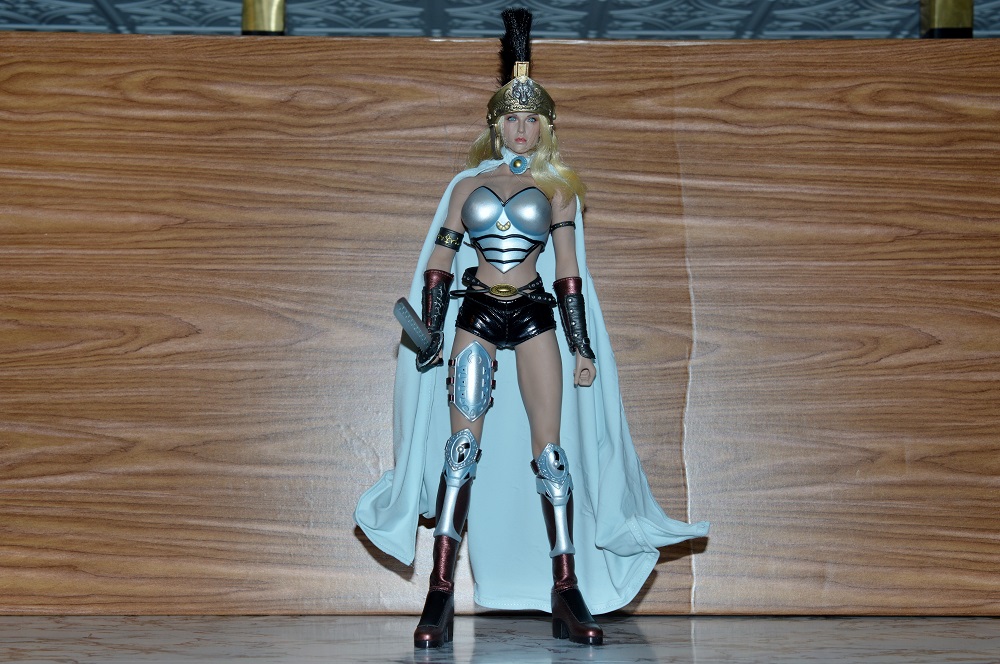 Hosted on Fotki
The year was 2427 Colonel Wilma Deering & a team of scientists were investigating a new temporal anomaly that had recently formed a few hundred meters outside there sector, appear to be a large oval object floating in mid air with what resembling a frozen explosion of glowing shattered glass in the center, Wilma while investigating the anomaly thought she heard strange nose coming from the anomaly Wilma decided to investigate further after stepping though the anomaly suddenly closed and disappears as quickly as it appeared stranding her in this new unfamiliar land with green pastures seaming to stretch out forever & with no sign of civilization in sight.
Fortunately Scarlett & her team found her & took her back to Queen Aurora castle, Scarlett was fearing for her safety looking like a alien with her yellow outfit & what appeared to be an upside down glass fish bowl on her head,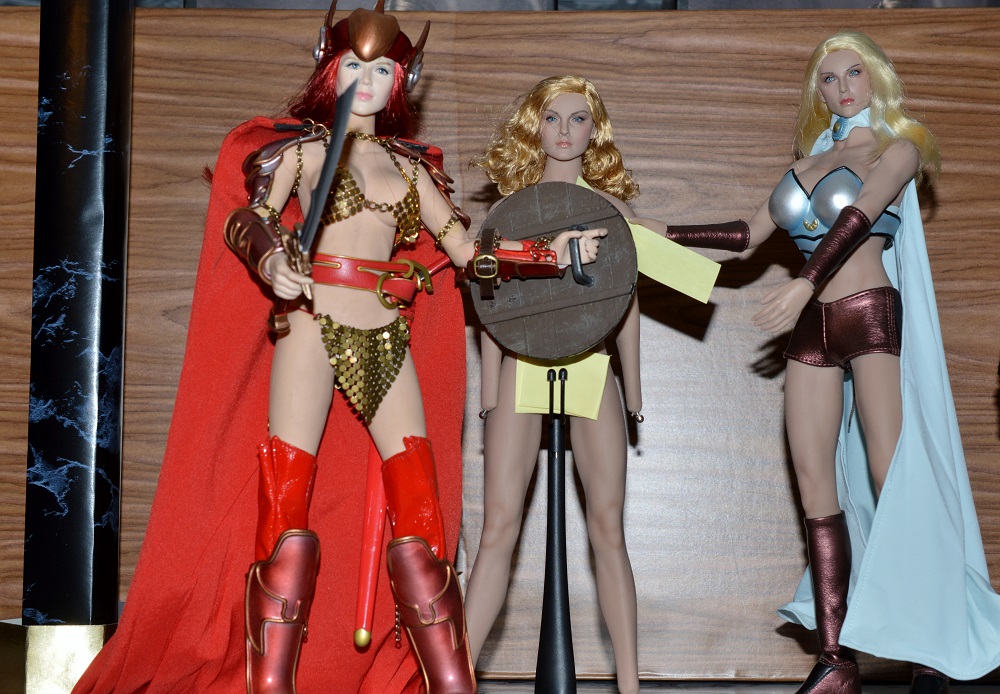 Hosted on Fotki
Scarlett & her friends were able to scrounge up some loose armor bit here & there to help her fit in.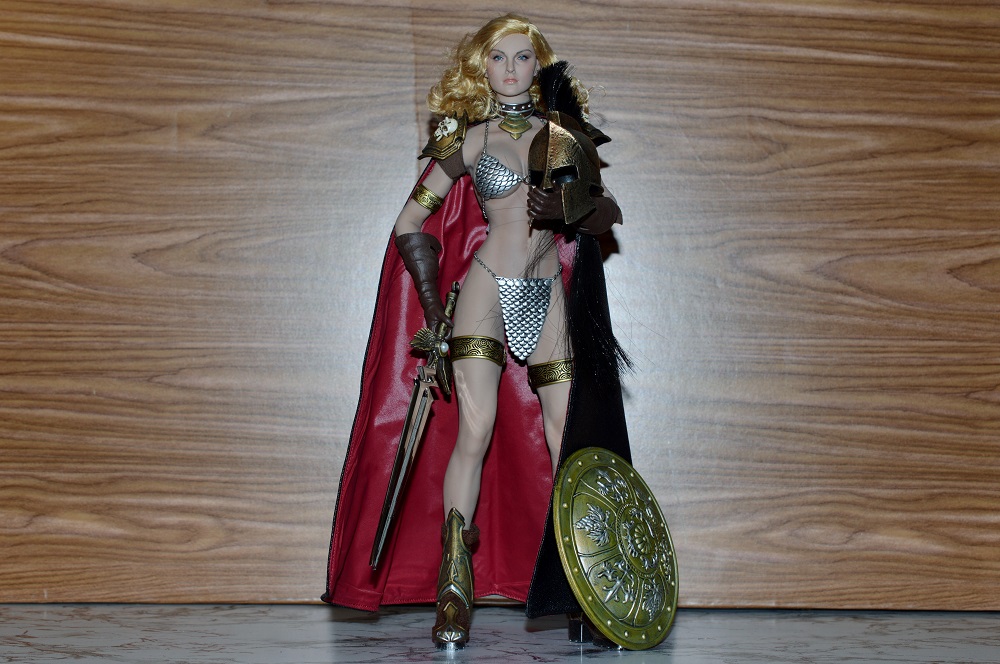 Hosted on Fotki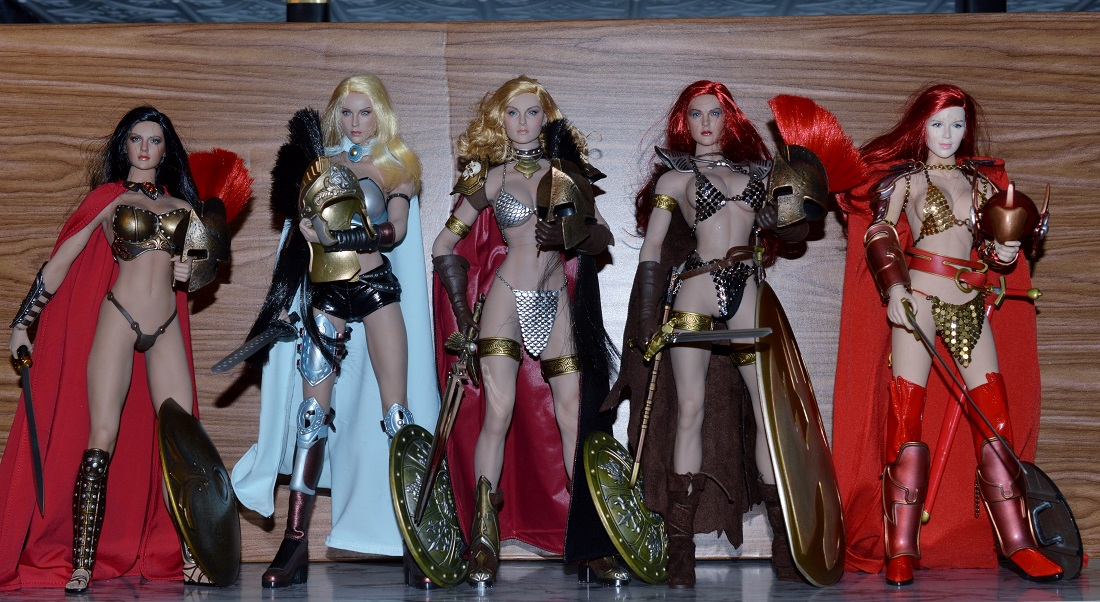 Hosted on Fotki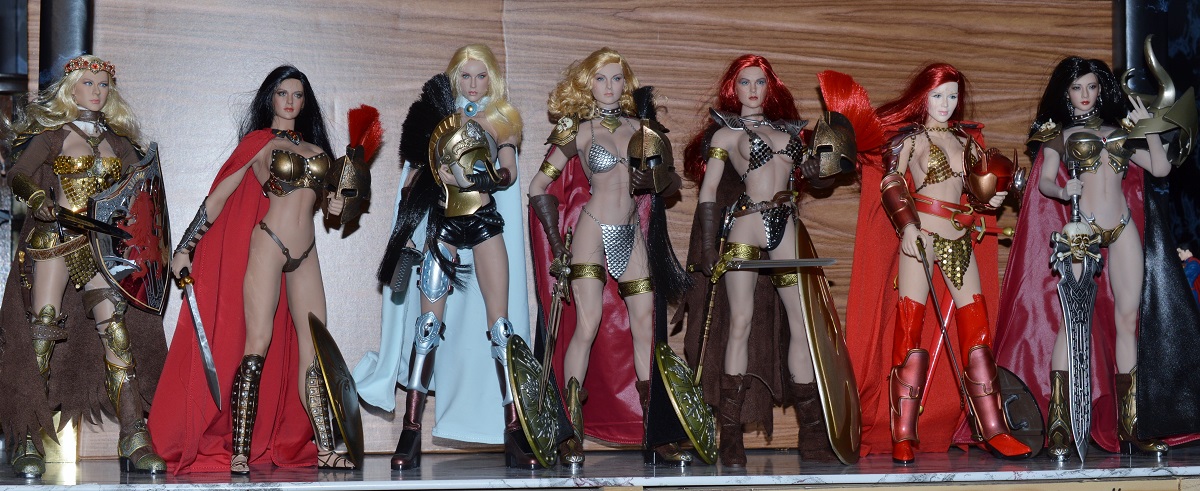 Hosted on Fotki
They are my top Sports Commentators they have coved everything from sword fighting to drag bike racing and now they have own show. (story line) This is how their Sports Commentators career started. Eventually they become BFF's along the way and now my top mischief makers.
One day this new girl arrived at Queen Aurora castle looking for an audience Queen Aurora.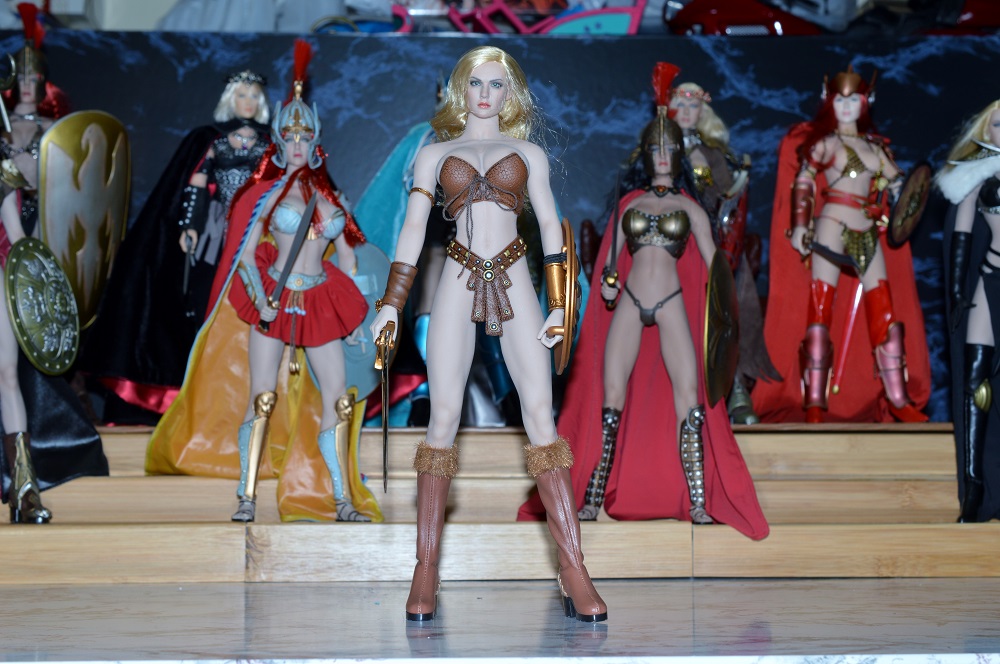 Hosted on Fotki
Arhian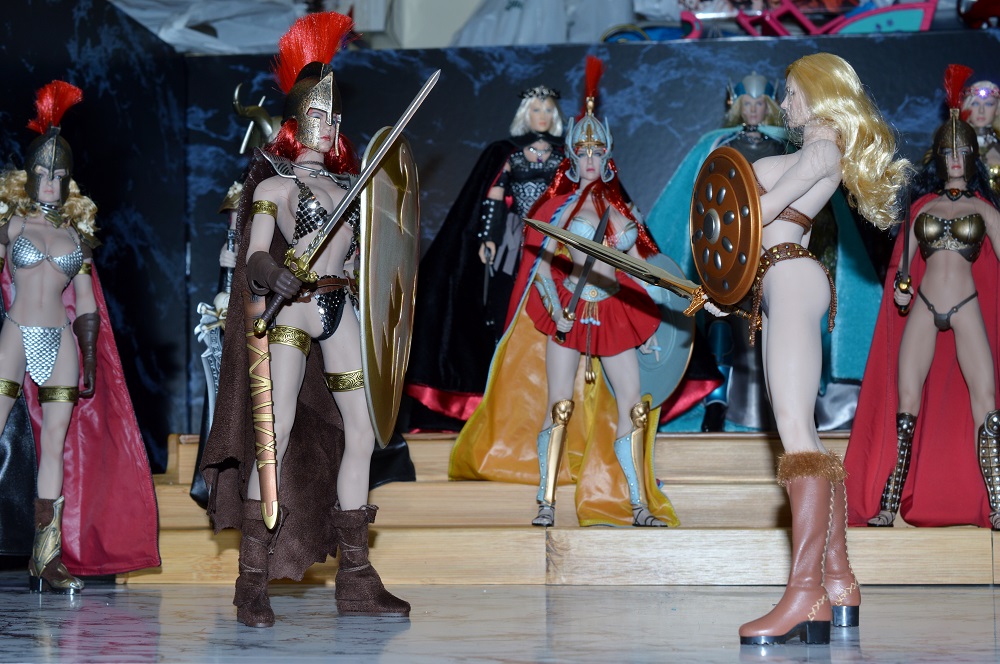 Hosted on Fotki
For some odd reason Red Sonja took an instant dislike to her. Red Sonja - WHAT ARE YOU DOING HERE - THIS IS MY DOMAIN!!! PREPARE TO DIE!!!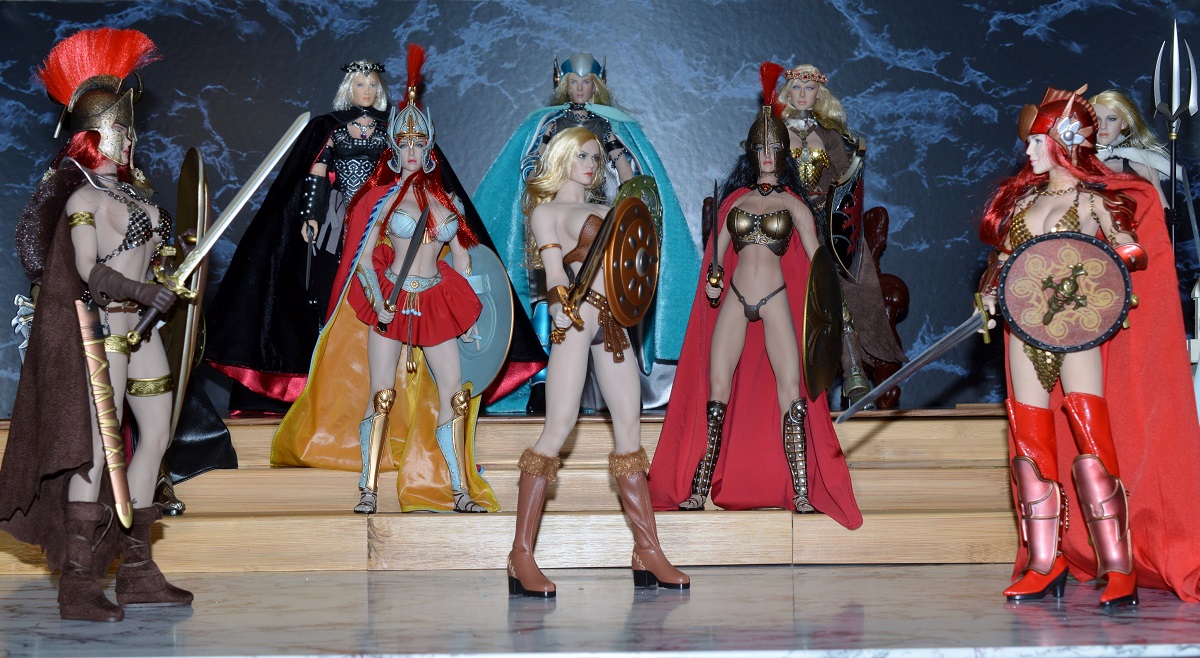 Hosted on Fotki
Scarlett to Sonja - As your General - I order you to STAND DOWN SOLDIER!!! And as your friend she could probably could kick your @ss anyway.
Sonja to Scarlett - I have heard of this one & She's BAD NEWS!!! So Please cousin step aside & let her End her NOW!!!
Which led Queen Aurora to intervene and ordered a Grudge Match to settle their differences.
Some of you may have wondered what I meant by my top mischief makers and were thinking what possible trouble could these two little
angels could get into right? So let me tell you last year noticed some odd things going on expressly in my computer room so I set up a
spy camera and this what I found Those Sneaky PHICEN's. Originally posted on MWD.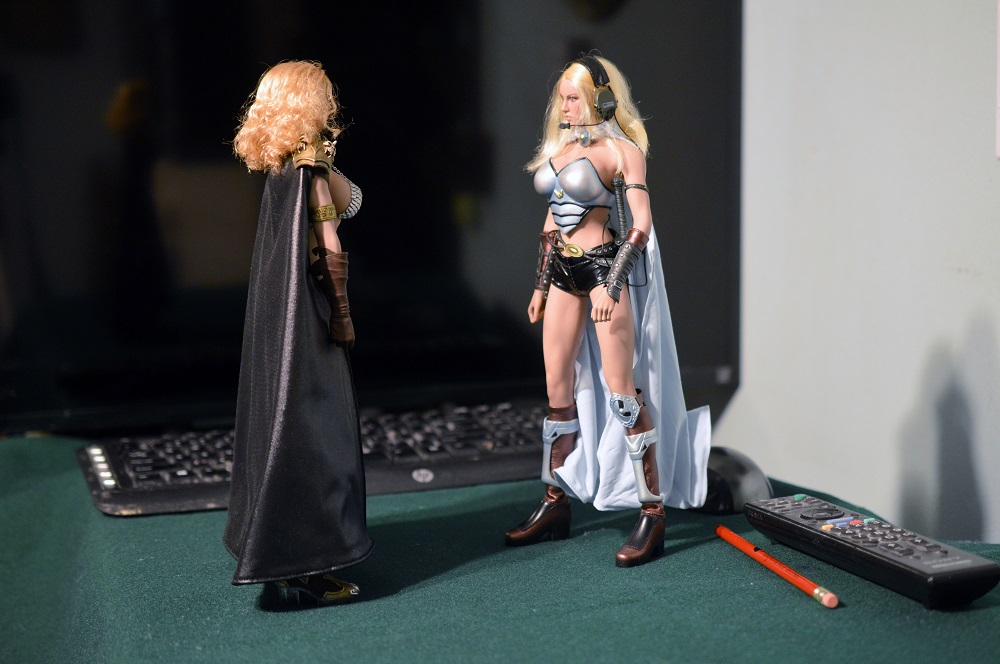 Hosted on Fotki
Wilma - This is Bad Wolf's computer room setup & this is were he does all computer stuff like his photo editing, his forums & best of ALL his shopping & hopefully for us & my job is to infiltrate his computer room to keep a close eye on his online activities & report back Central Command with my finding when ever he's away & if I find something one of our members don't like then they can stage a lay down strike during his next photo shoot with in protest. Like this one did when I found a unflattering post about hr.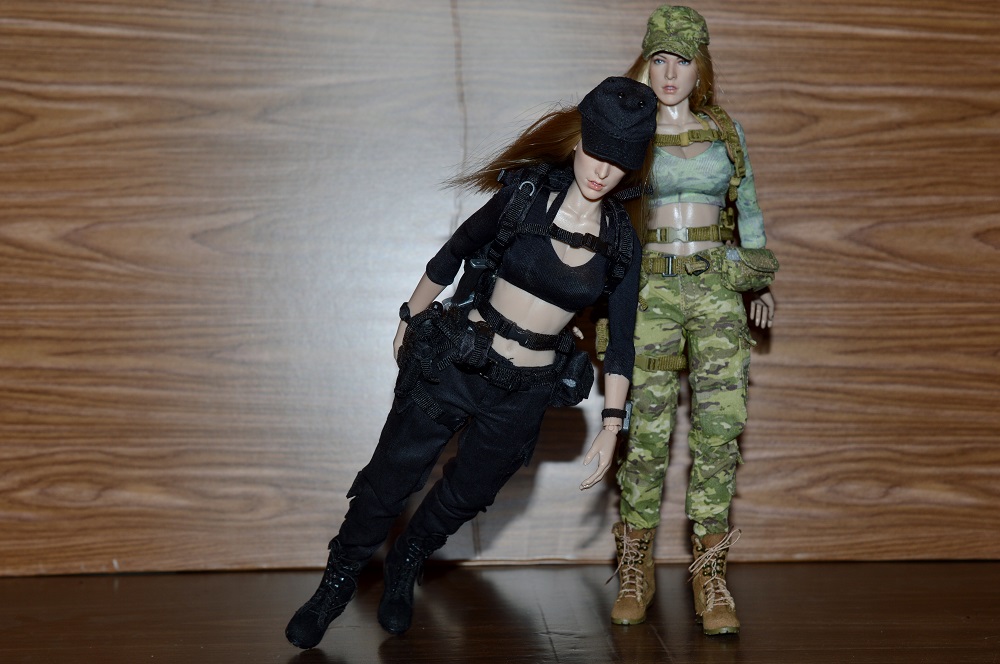 Hosted on Fotki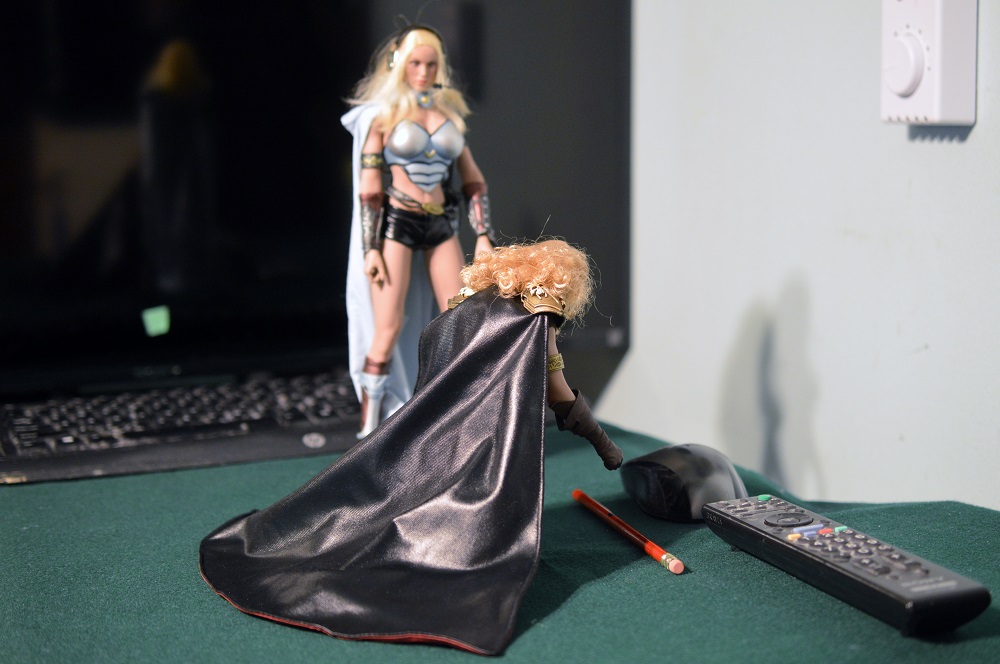 Hosted on Fotki
Wilma - Now that Bad Wolf has went to town to find more Wonder Woman memorabilia, Let's get started shall we, first I grab this pencil to turn on his TV & hope for best.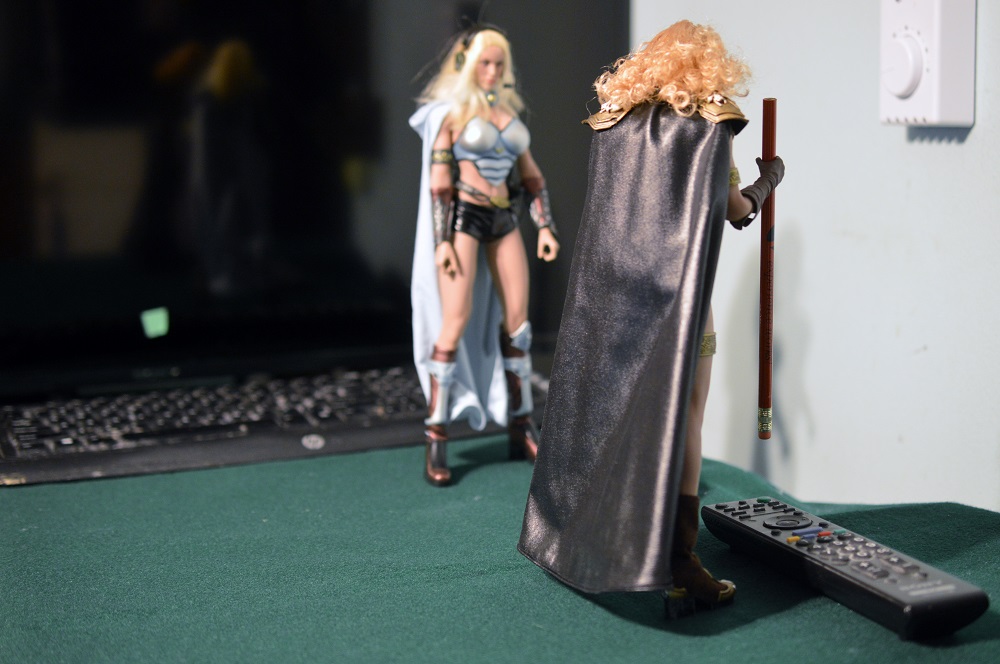 Hosted on Fotki
Wilma -Now I hit the green power button to turn it on.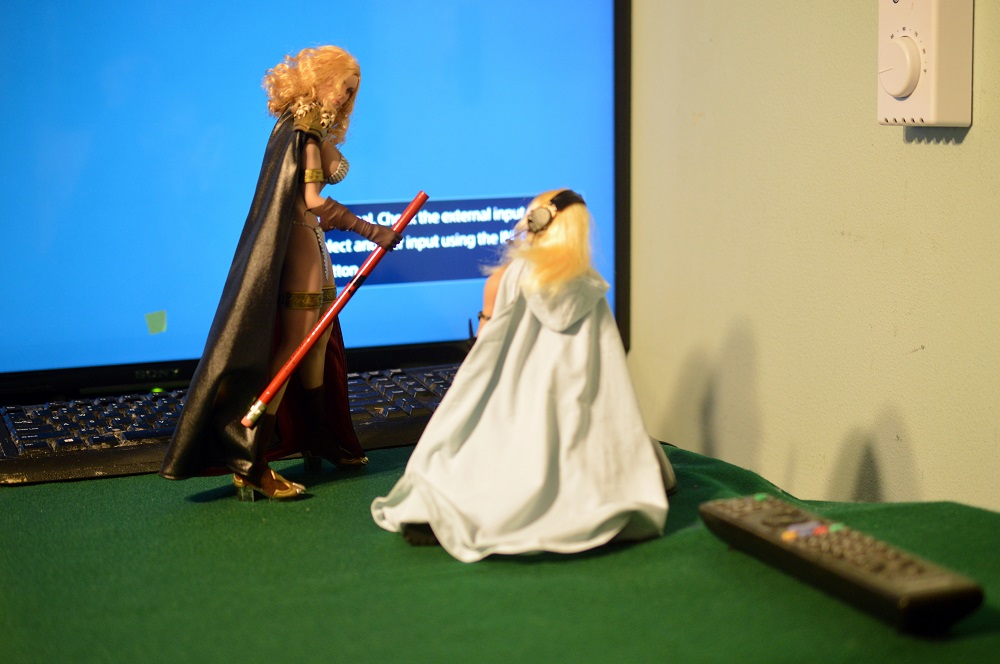 Hosted on Fotki
Wilma - Well we are now making progress the TV is on, ok you run the mouse & I will instructed you how to do it & I will run the keyboard, first left-click it to turn on the computer & hopefully it's only in sleep mode & not shut off & he hasn't added a password yet?
Wilma - Bingo were in OH YEAH!!!  Oh my were do we start first? As long as were here I'm in a shopping mood so move the arrow to Monkey Depot.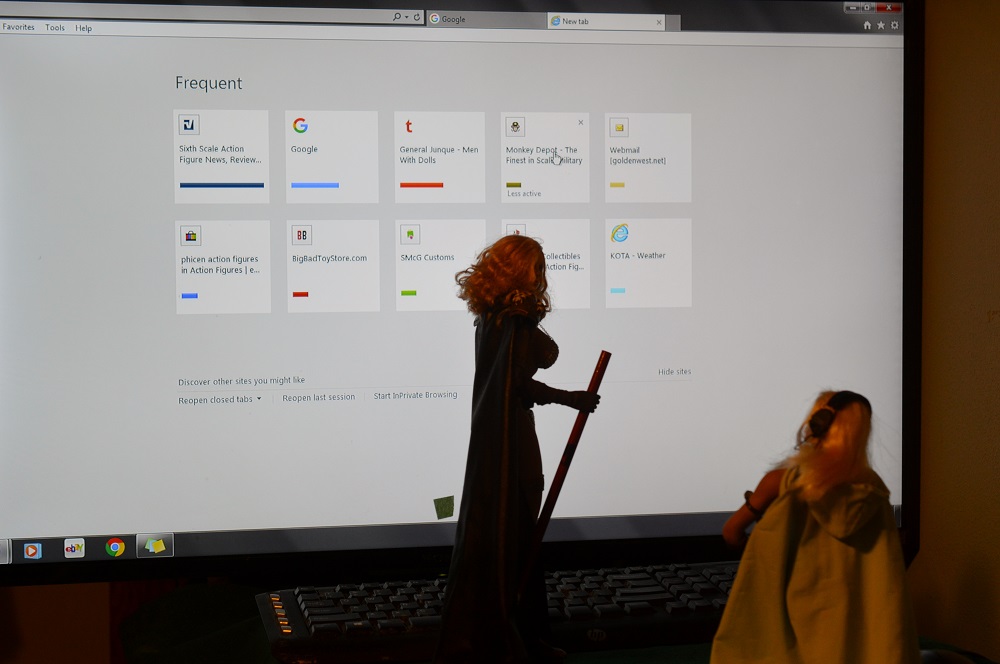 Hosted on Fotki
Wilma - Now left click to open it up. Valkyrie - How do know how to do this stuff on a computer??? Wilma - Your so adorable - you really didn't think this is my first rodeo here did you? Where do you think all the newer recruits came from him Ha. Now days he is only interested in that Wonder Woman chick, Thankfully he keeps most of them in their cage or we would be swimming in them.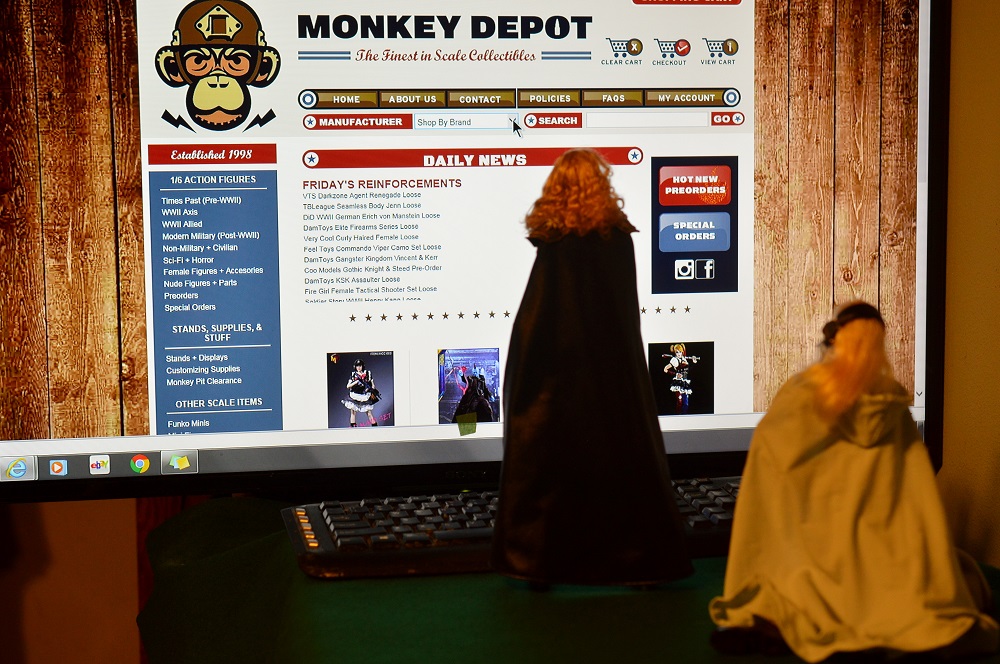 Hosted on Fotki
Wilma - Honey I'm home - now put the arrow on Shop By Brand & left click & scroll down until I tell you to stop. Valkyrie - Wilma we should not be doing this it's just plain WRONG!!! Wilma - Have I ever led you astray before Hmm? Valkyrie - No Never. Wilma - Well don't you think it's about time than besides it a lot easier to do with two of here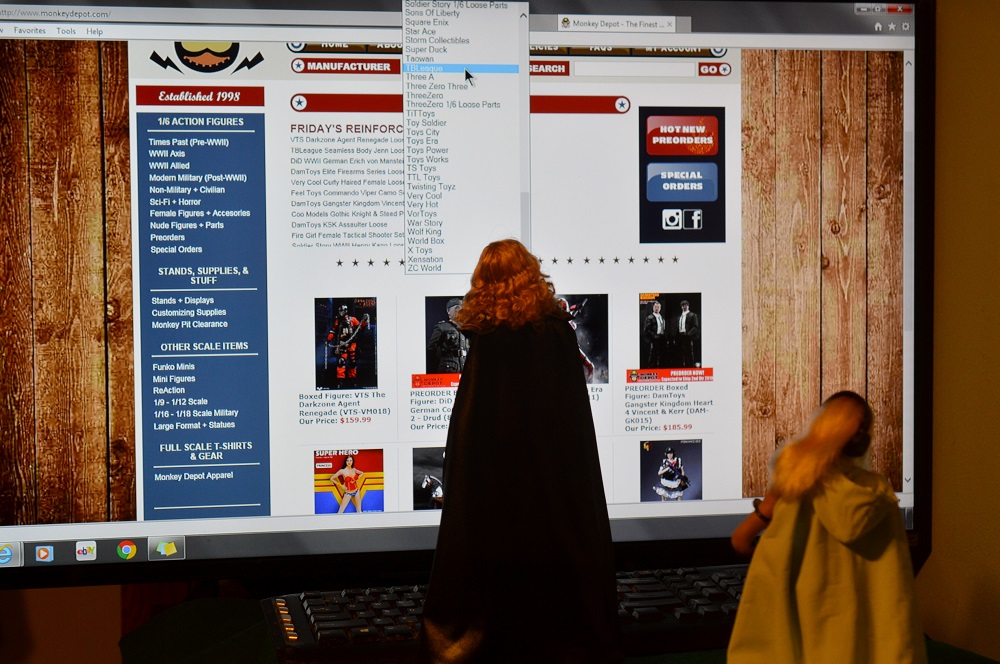 Hosted on Fotki
Wilma - Stop -
TBLEAGUE
Oh Yeah, my favorite place!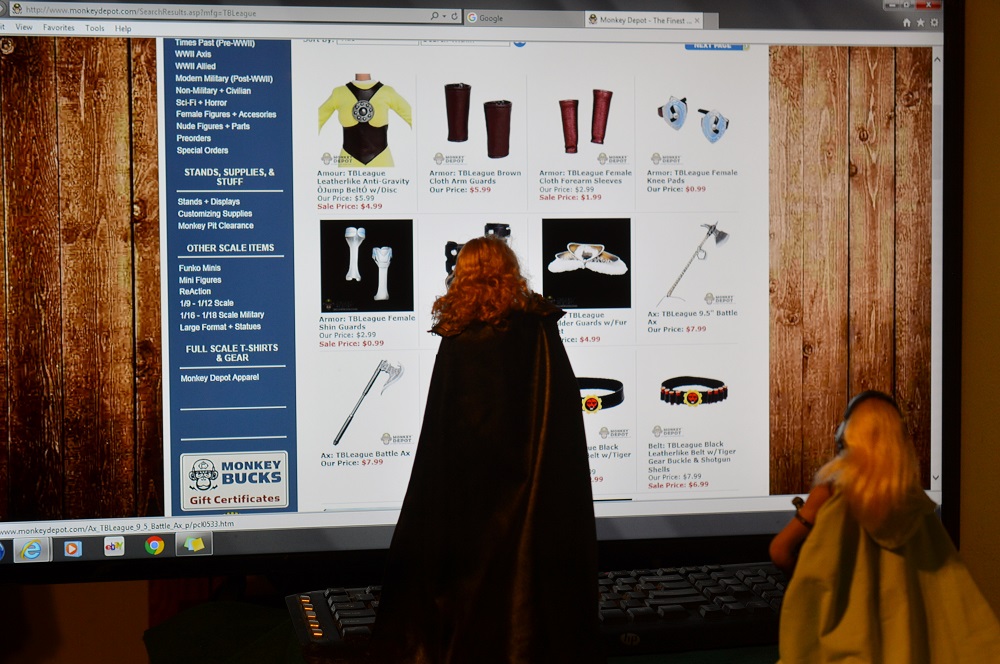 Hosted on Fotki
Wilma - Oh look it's a battle axe! I've always wanted one of those! Ok now click on it.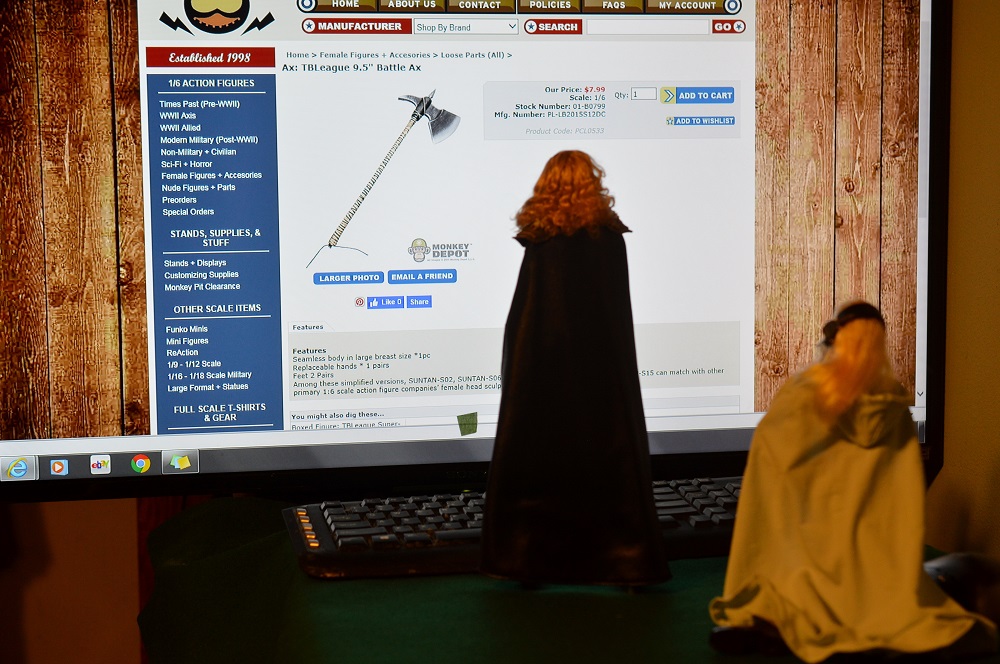 Hosted on Fotki
Wilma - YESSS!!! Now click on add to cart & let's look for his credit card, he usually keeps right behind his keyboard for easy access.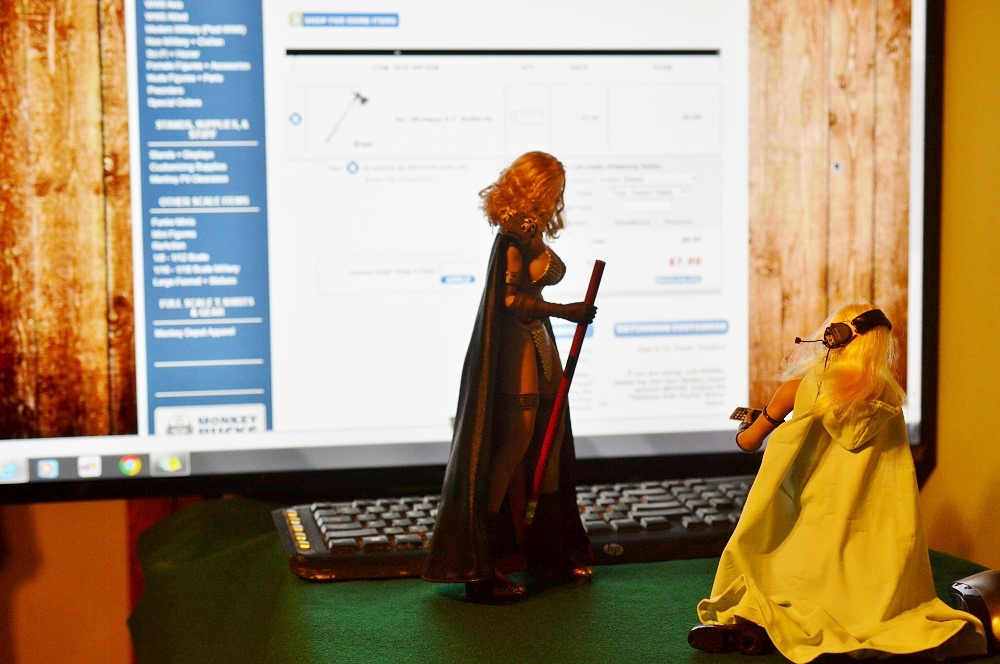 Hosted on Fotki
Wilma - It's not HERE #@* IT!!! Call Team Leader One - This a Code Red - send everyone out to find That credit card!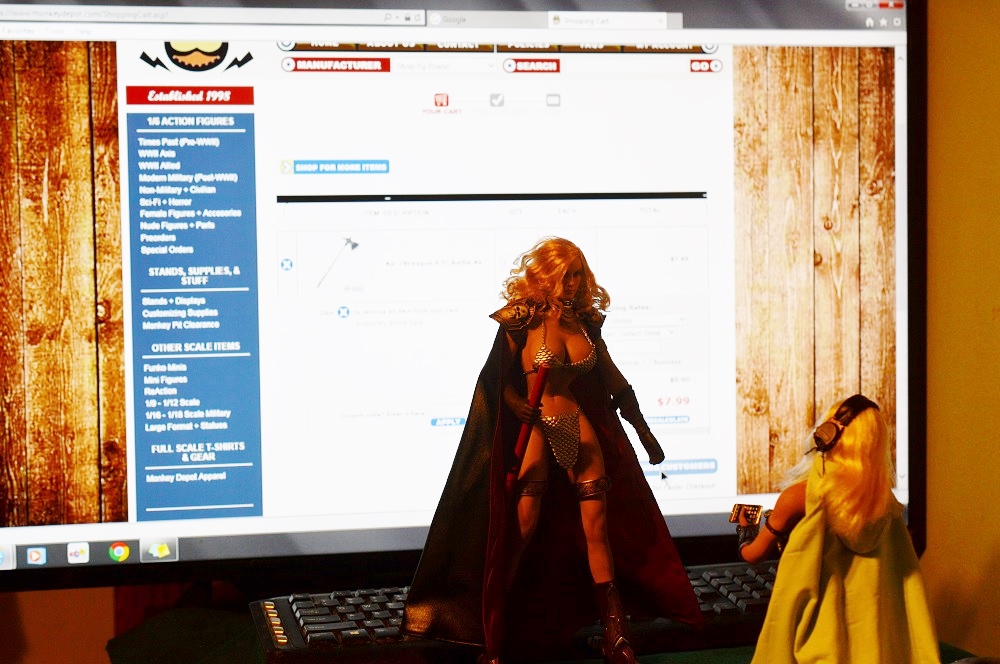 Hosted on Fotki
They waited for what seemed like hours. Valkyrie - It's Team Leader One they searched everywhere but they just can't find it, he suspects that Bad Wolf may have taken it with this time?
Wilma - Nooo!!! Oh well it was worth a try. Ok x out of this & clicks tabs.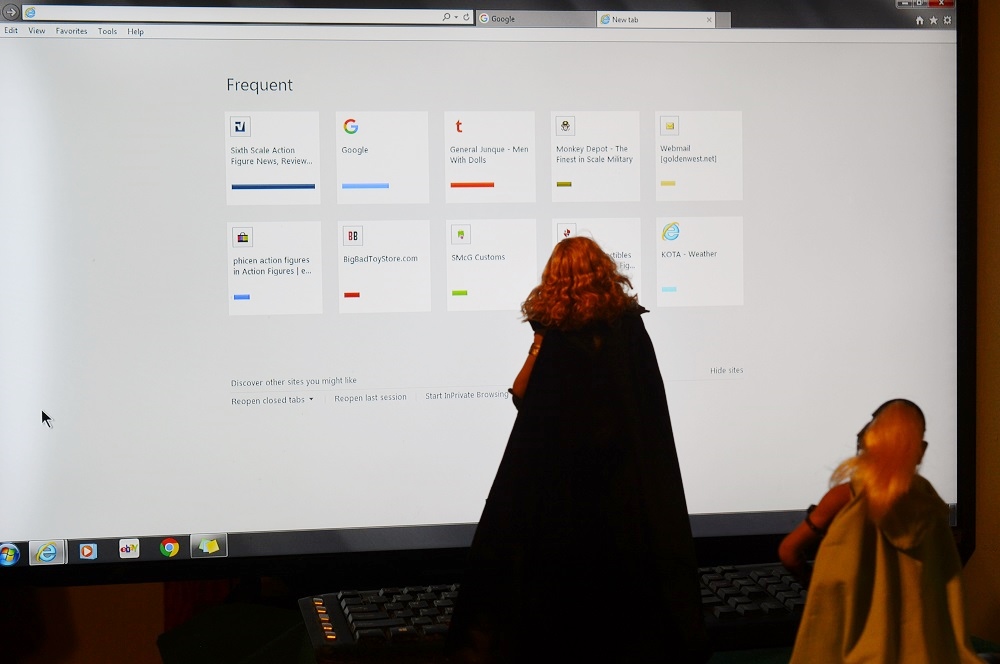 Hosted on Fotki
Wilma - Hmm now which one?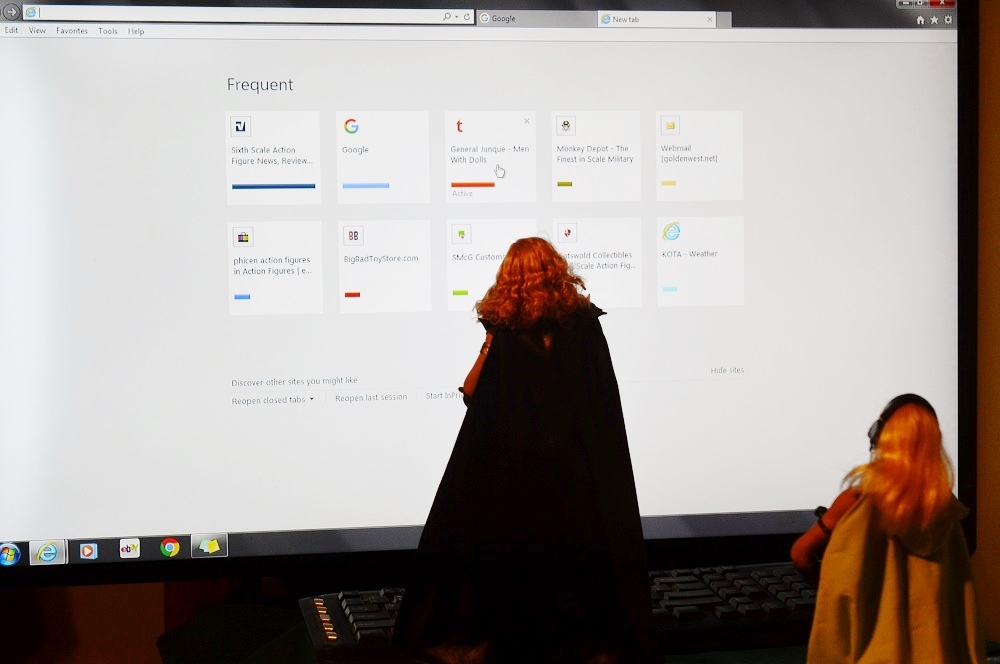 Hosted on Fotki
Valkyrie - Hey lets try MWD, we are dolls after all right? Wilma - speak for yourself I'm a Action Figure!
The End - I hope you liked my little story.
Thank you for looking
Comments are welcomed.
Bad Wolf
#fantasy
#female
#custom
#diorama
#phicen
#tbleague
#warrior
#photostory
#terminator
#superhero
#hottoys
#playtoy