While waiting for QMX to get around to following up their stellar series of Firefly and Star Trek captains and crew (Mal Reynolds, James Tiberius Kirk, Jean-Luc Picard, Spock, McCoy) by releasing the new Kirk, I couldn't help but kitbash my own.
Most of the outfit is from the 12" Playmates Star Trek Command Series Kirk (partly modified), on a new body, with a new black undershirt, and new boots. The head is new too, partly repainted (eyes, sideburns, eyebrows, hair). It was ironic that I darkened the hair to make it look more like Chris Pine, but then had to lighten it up with highlights to approximate his appearance in the films (the hair sculpt is not quite exact but I wasn't going to recarve it).
Here are a few photos of the custom/kitbashed Kirk, with the other Star Trek characters produced by QMX (except for George Hamilton).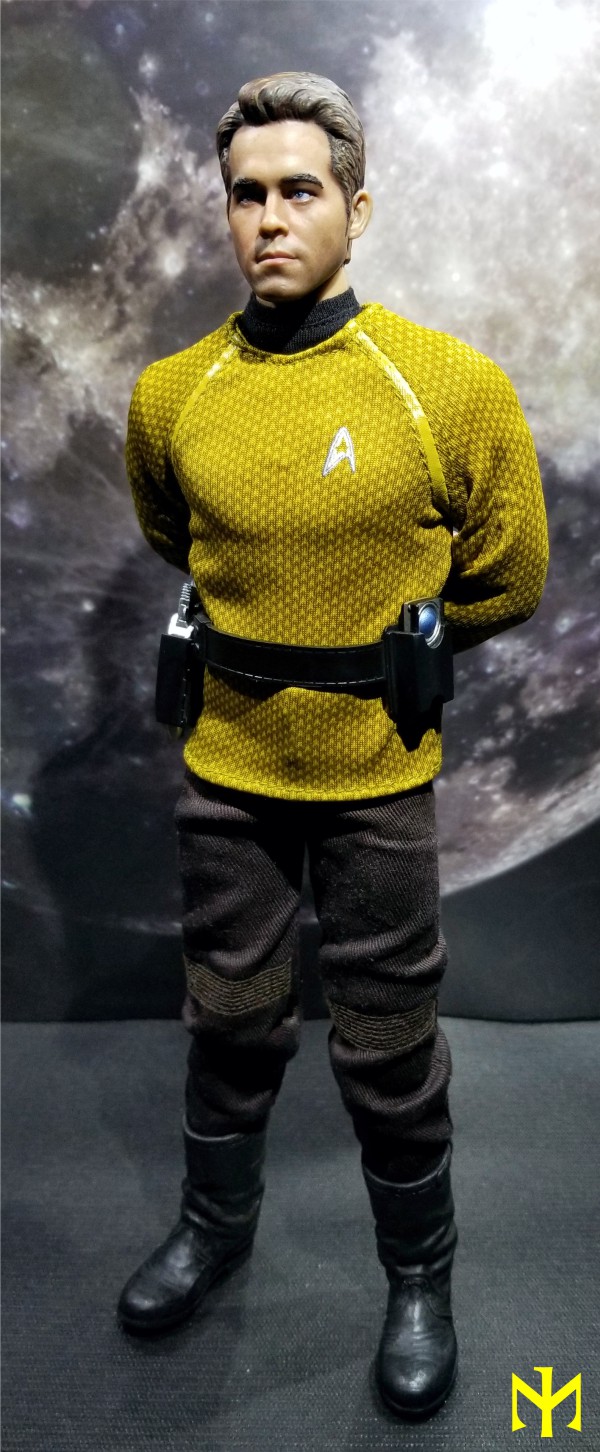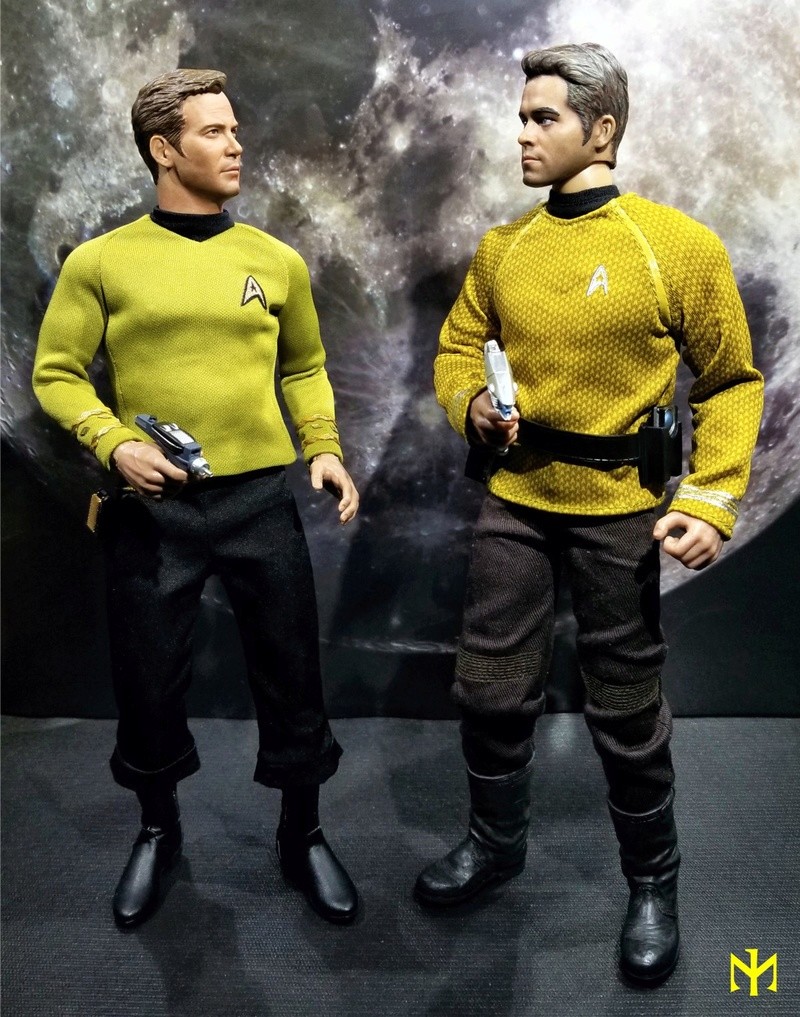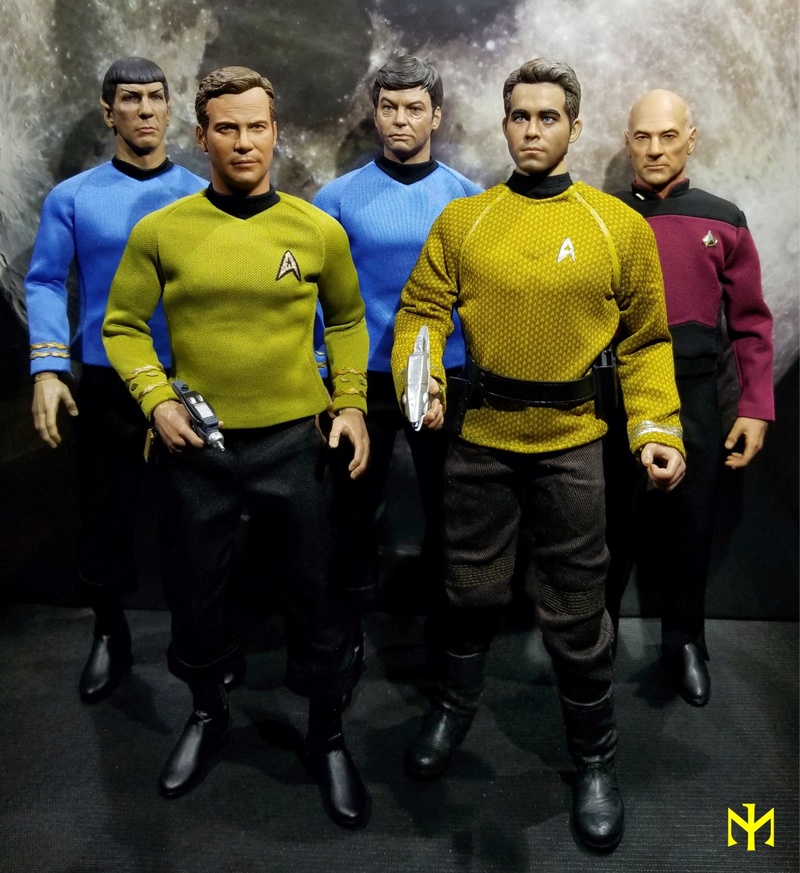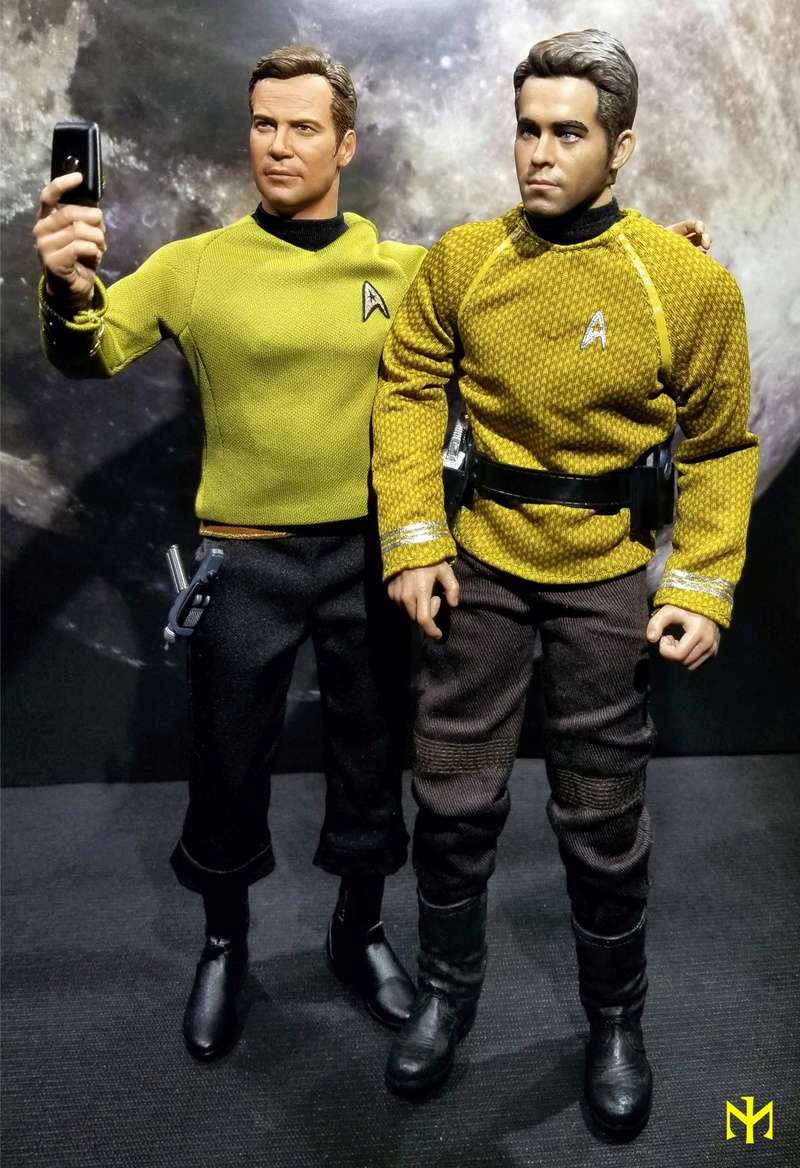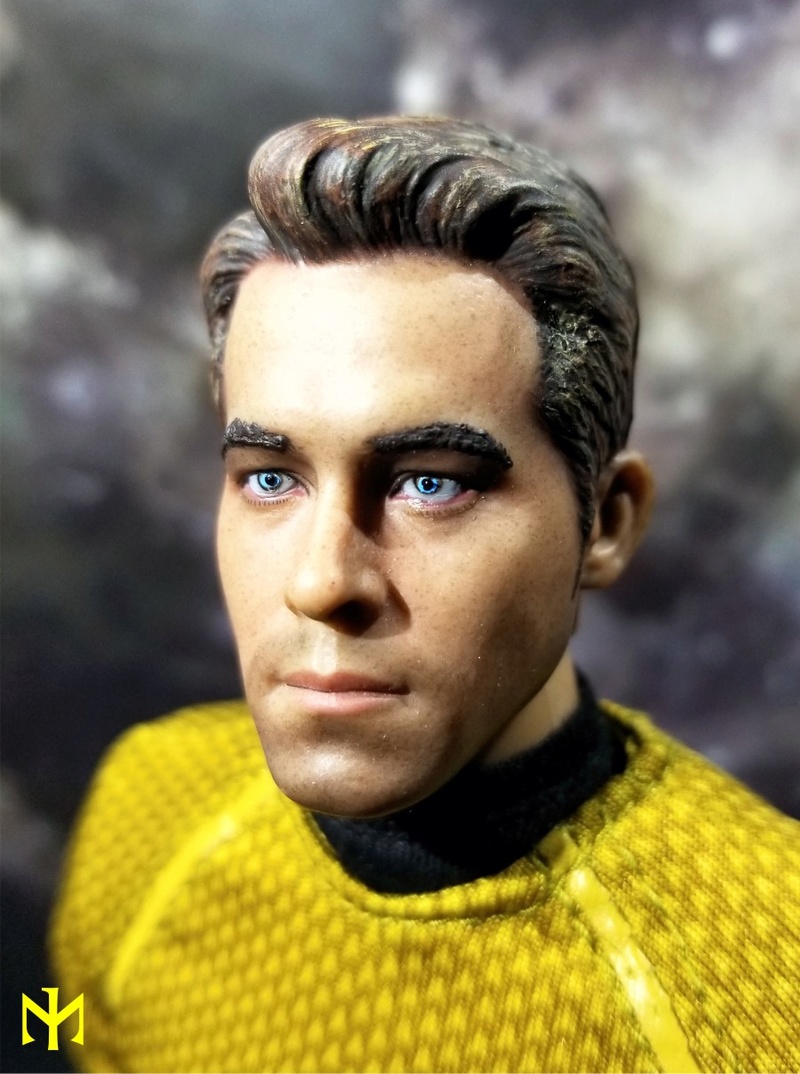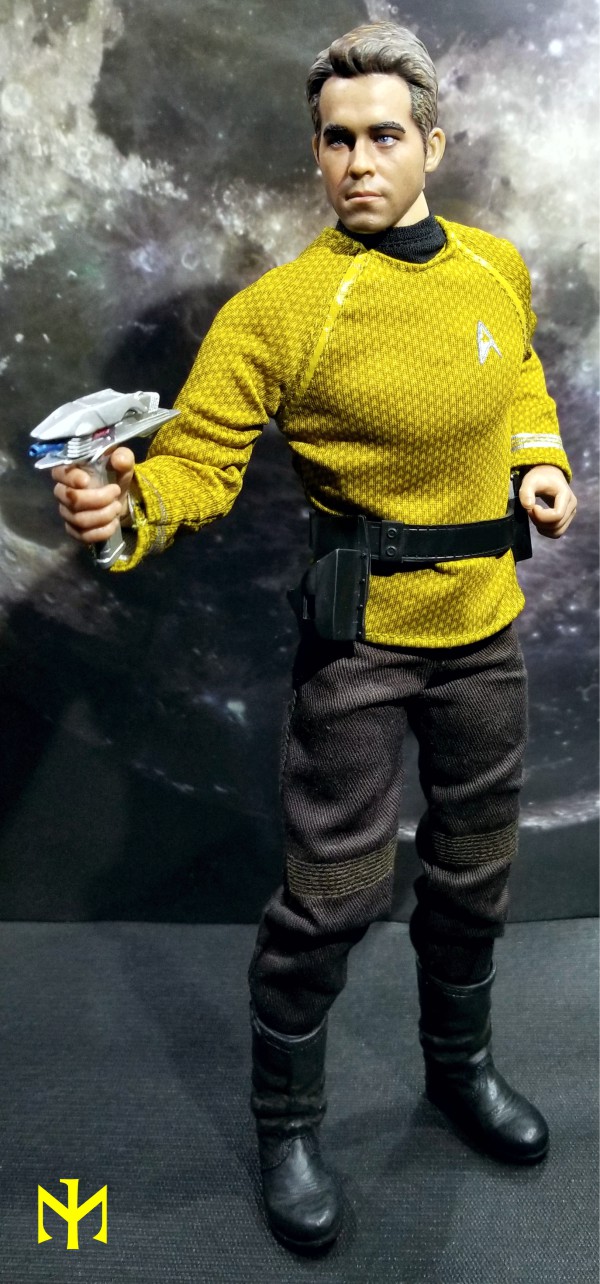 #custom
#kitbash
#startrek
#kirk
#male
#film