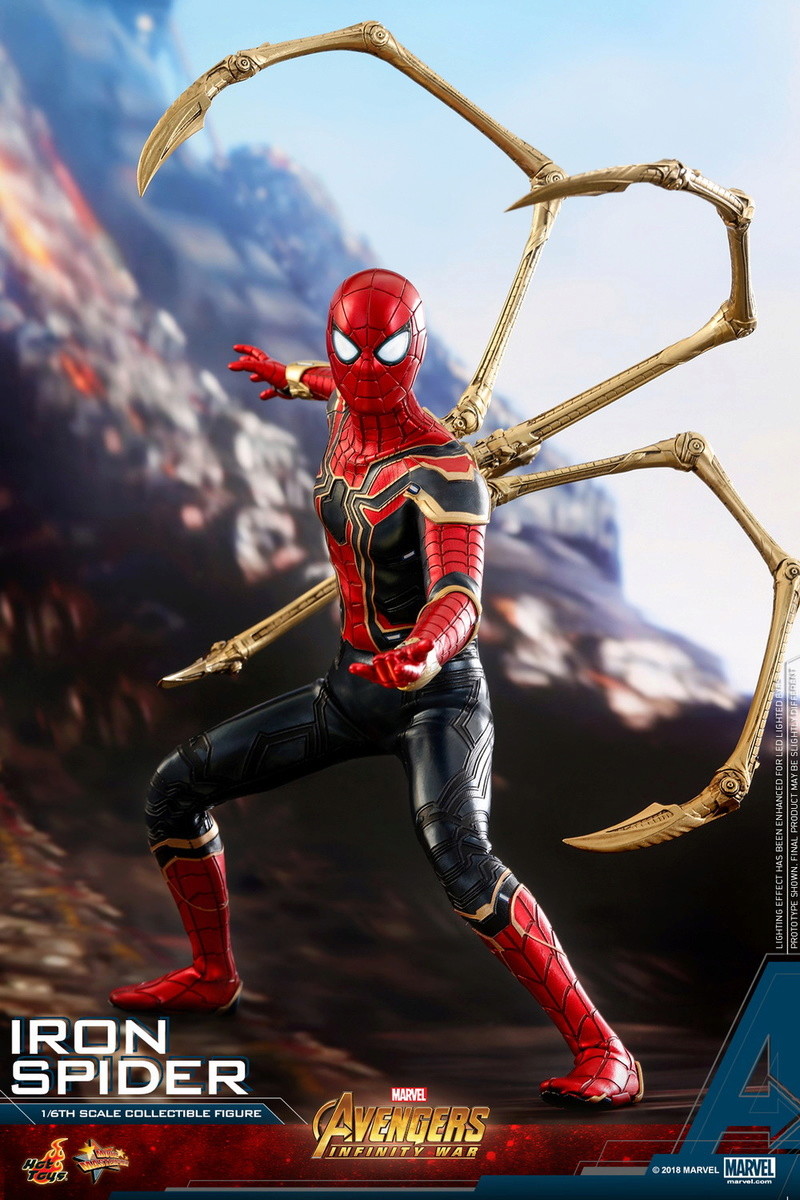 Next up in Hot Toys' extensive 1/6th scale collection of Avengers: Infinity War figures is Spider-Man wearing his new Tony Stark designed suit: Iron Spider!
Hot Toys – MMS482 – Avengers: Infinity War– 1/6th scale Iron Spider Collectible Figure:
- Authentic and detailed likeness of Iron Spider in Avengers: Infinity War
- One (1) newly developed interchangeable masked head with LED light-up function (white light, battery operated)
- One (1) newly developed masked head sculpt with four (4) sets of interchangeable eyepieces that can create numerous combination of expressions
- One (1) newly painted interchangeable head sculpt with authentic likeness of Tom Holland as Peter Parker
- Newly developed body with 30 points of articulation
- Approximately 28.5 cm tall
- Twelve (12) pieces of interchangeable hands including:
· One (1) pair of fists
· One (1) pair of relaxed hands
· One (1) pair of palms for cobweb shooting
· One (1) pair of palms for cobweb swinging
· One (1) pair of open hands
· One (1) pair of gesturing hands
Costume:
- One (1) newly developed metallic red and dark blue colored Spider-Man suit with gold trims, embossed cobweb pattern and dark blue spider emblem on chest
- One (1) pair of red-colored boots with gold trims and embossed cobweb pattern
- Two (2) pairs of detachable gold-colored articulated Iron Spider pincers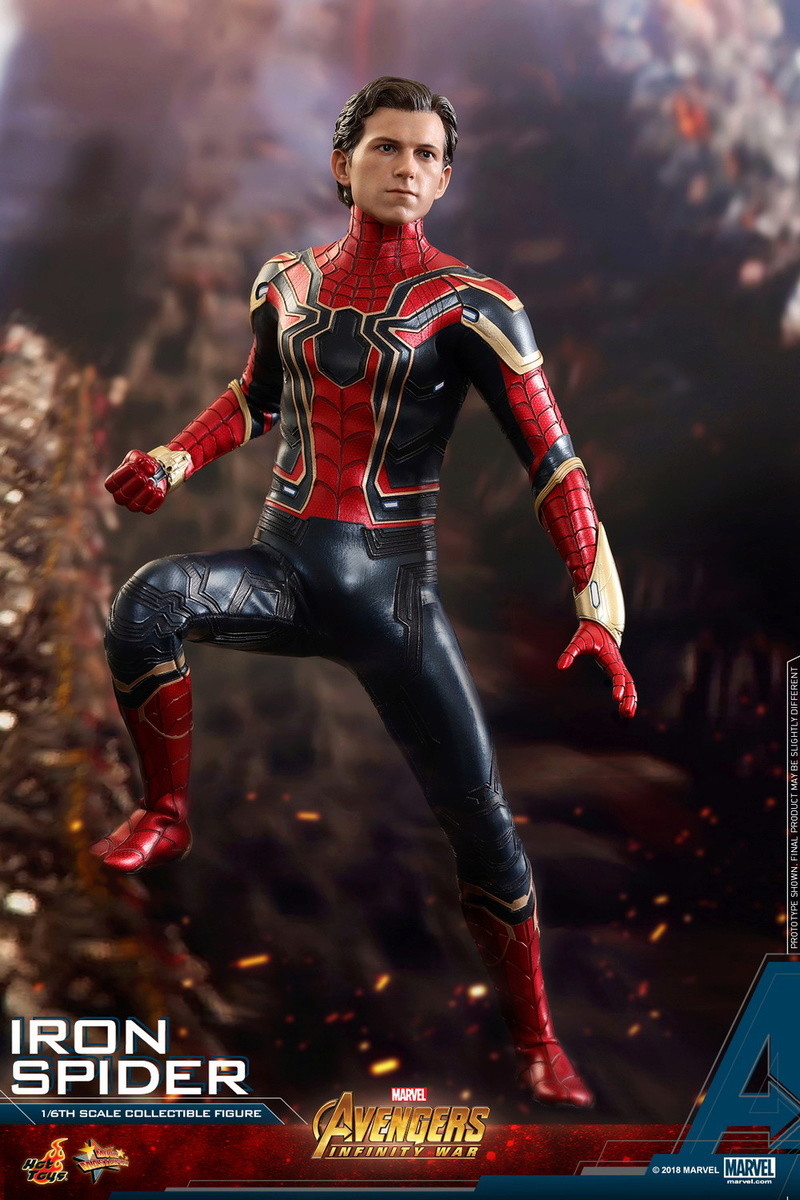 Accessories:
- One (1) Spider-Man mask (not wearable on figure)
- One (1) open spider web effect accessory
- Four (4) strings of spider web in different shapes and lengths, attachable to the web-shooters
- A specially designed Avengers: Infinity War themed dynamic figure stand with movie logo
Artists:
- Head Sculpted by Yulli
- 3D Design by Da Hye, Kim
- Head Painted by JC. Hong
- Head Art Directed by Kojun
Release date: Approximately Q1 – Q2, 2019
** Prototype shown, final product may be slightly different
**Battery included for collectible figure, button cells are required.
**Product details could be subjected to change without further notice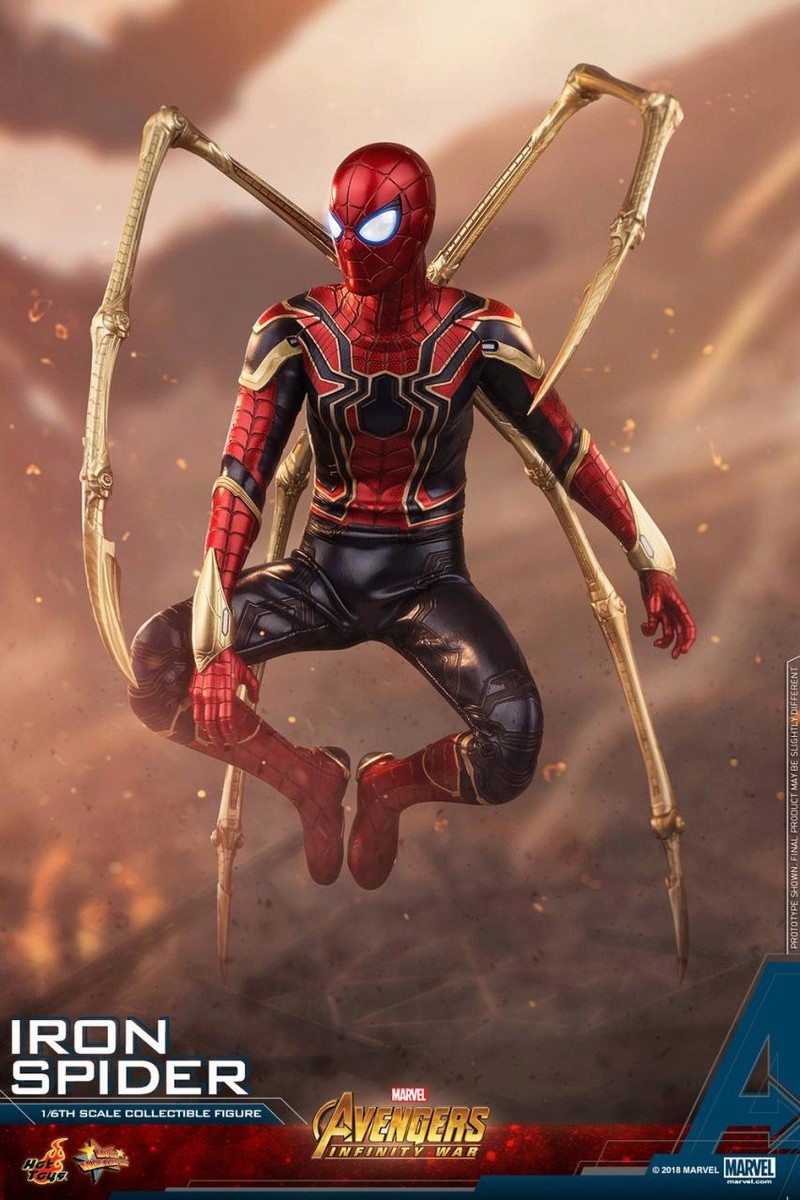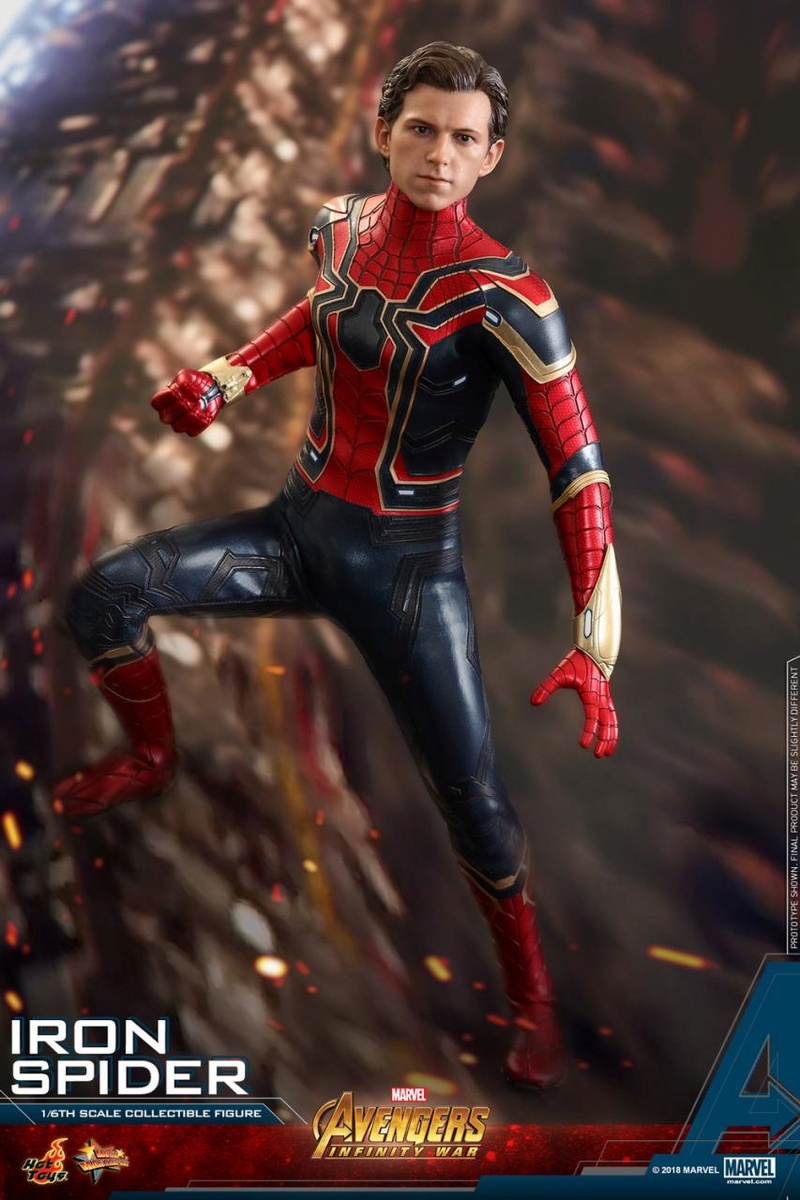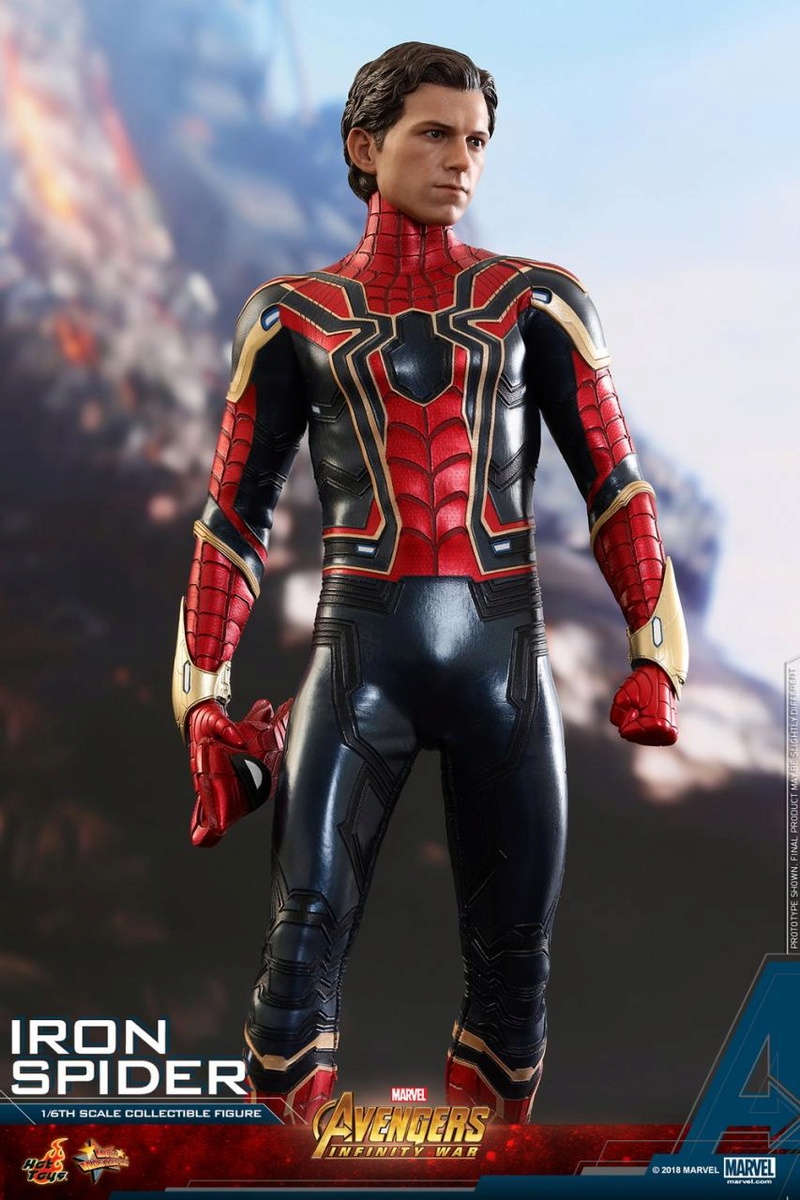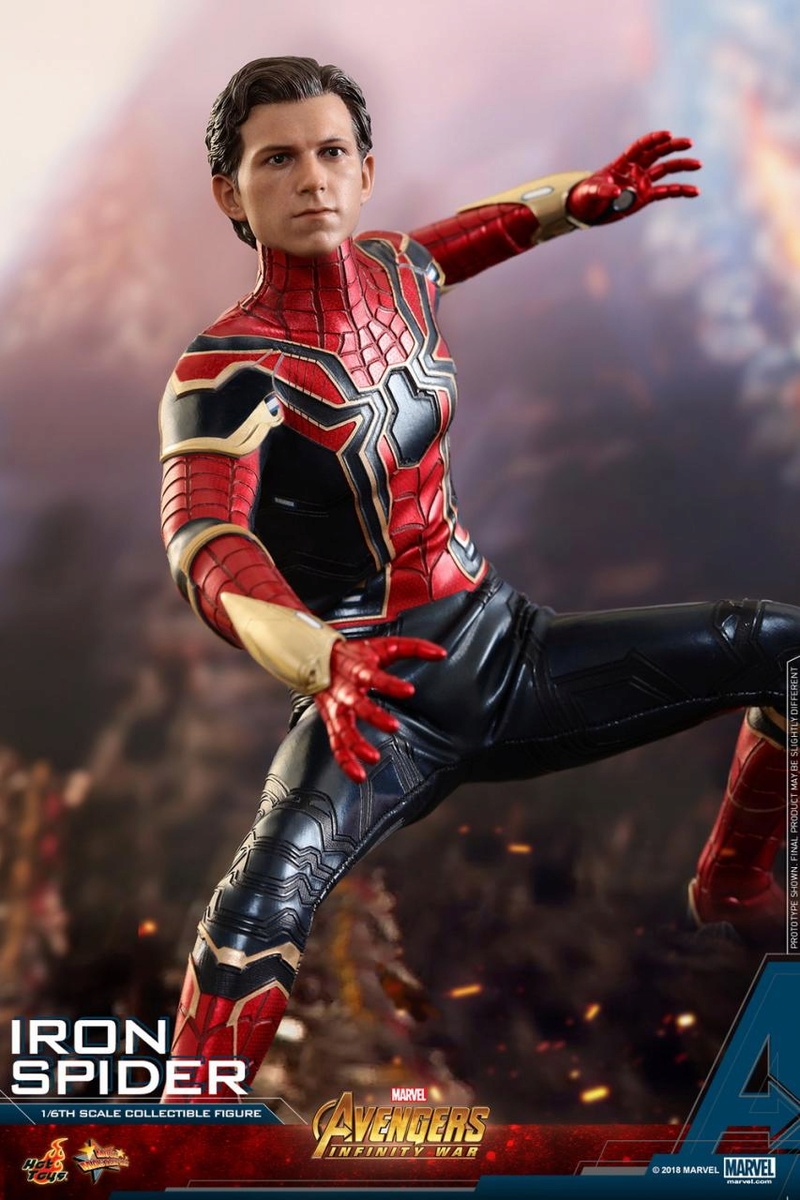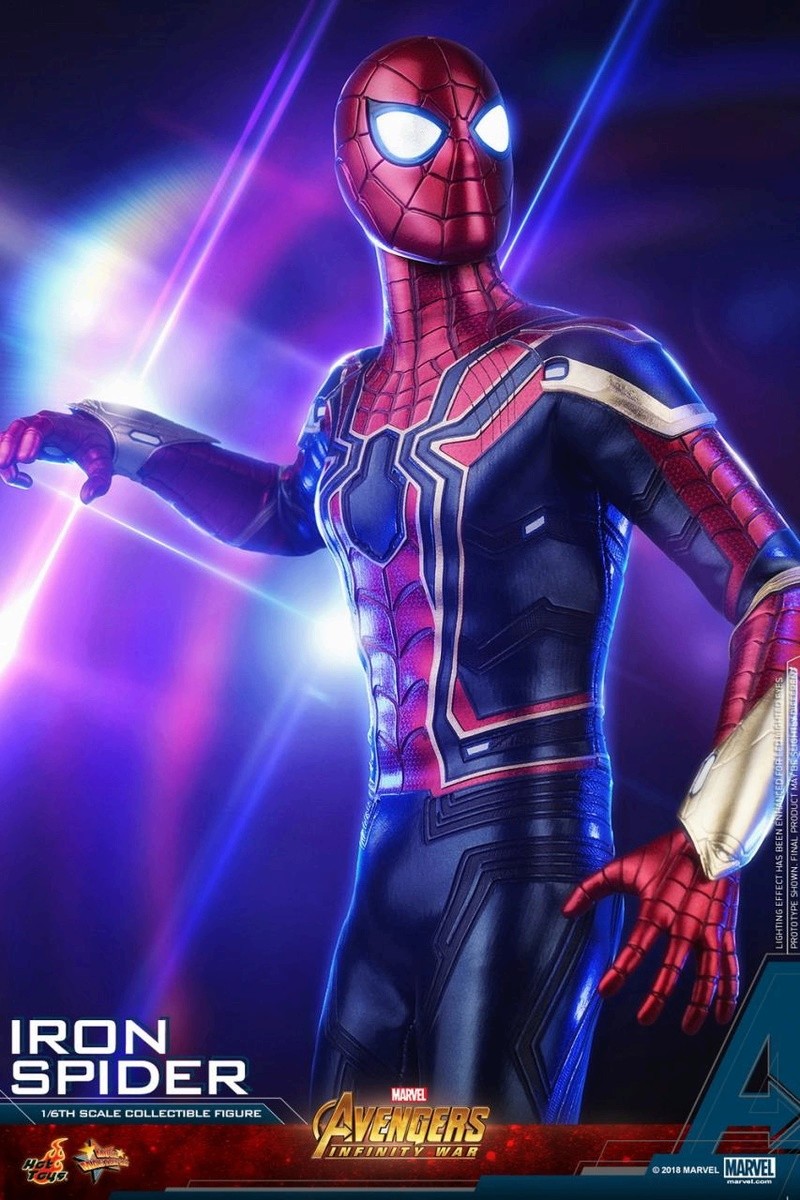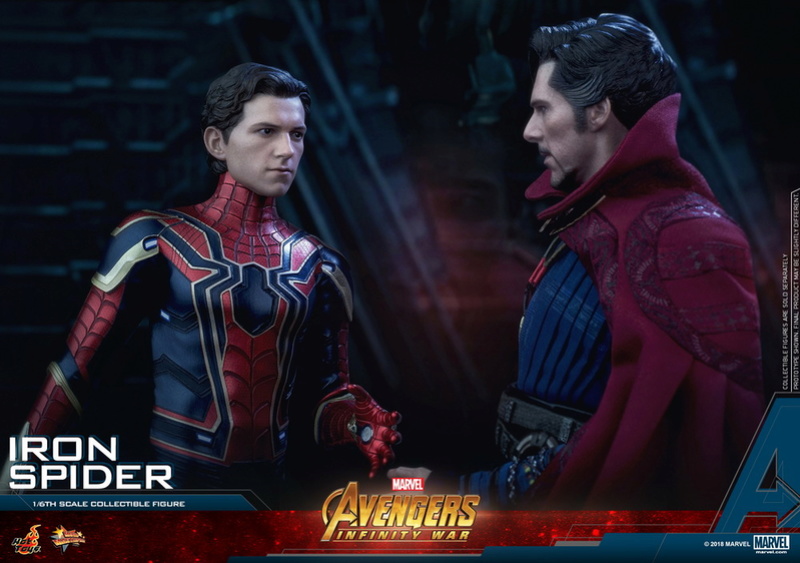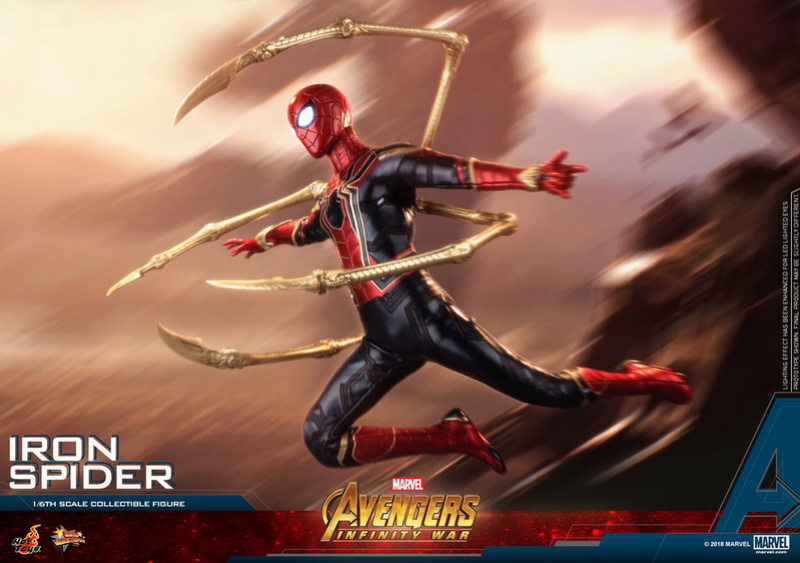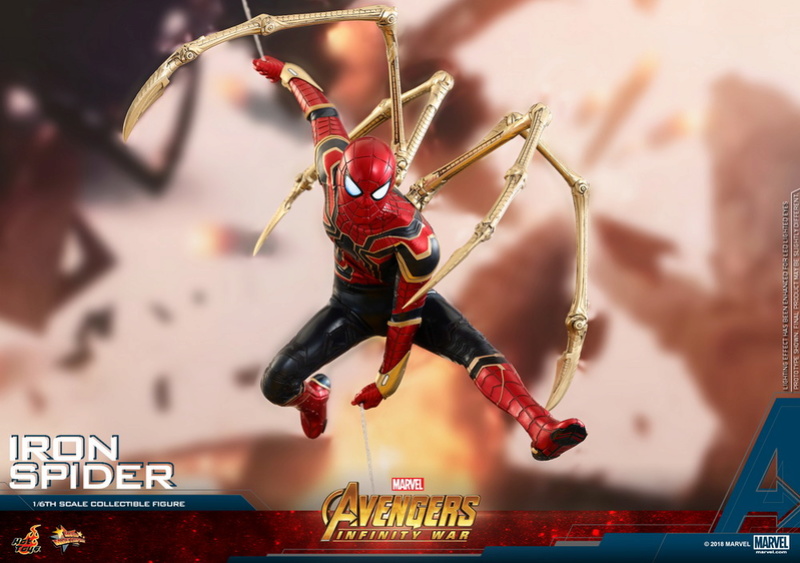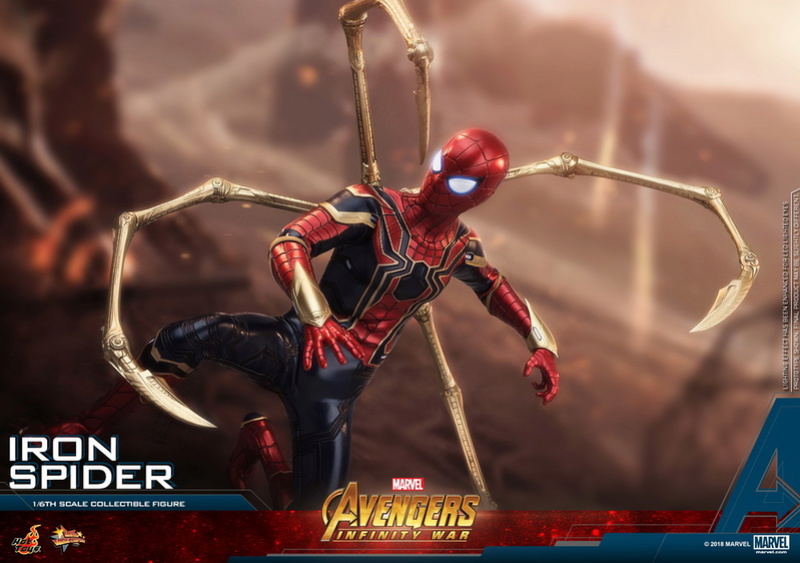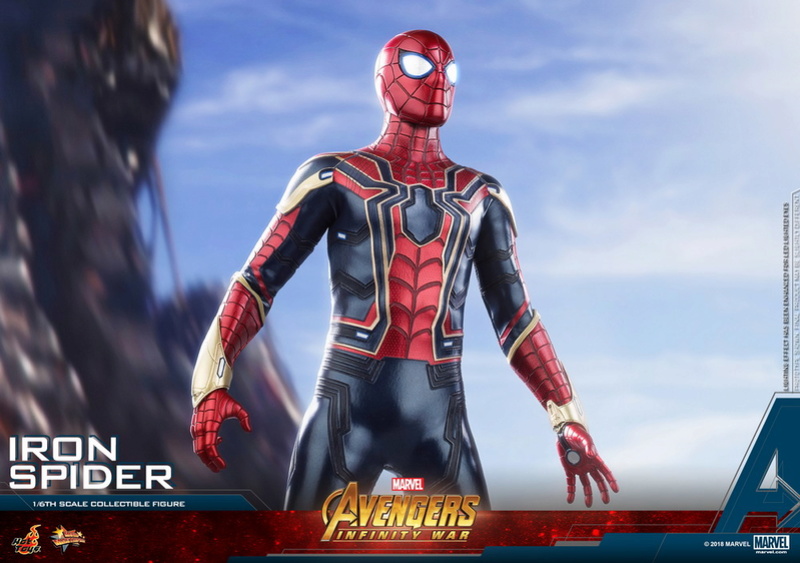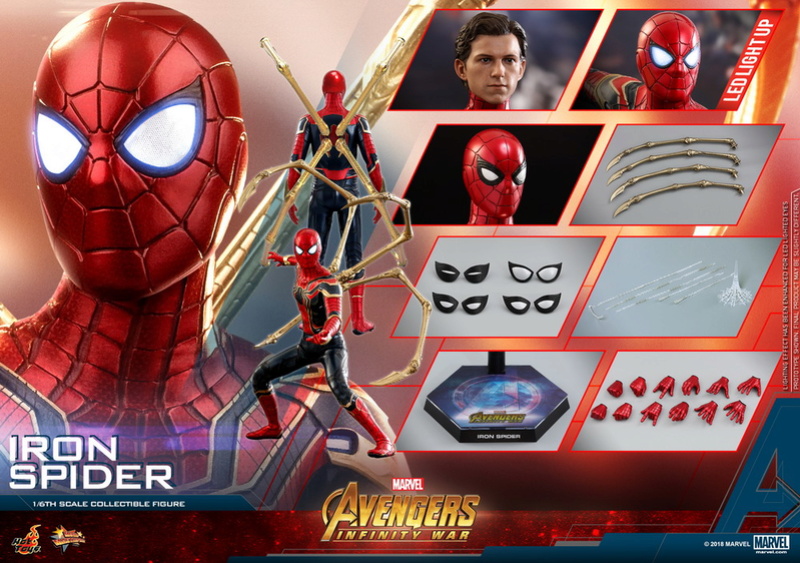 #newproduct
#spiderman
#infinitywar
#MCU
#Marvel
#superhero
#male
#film