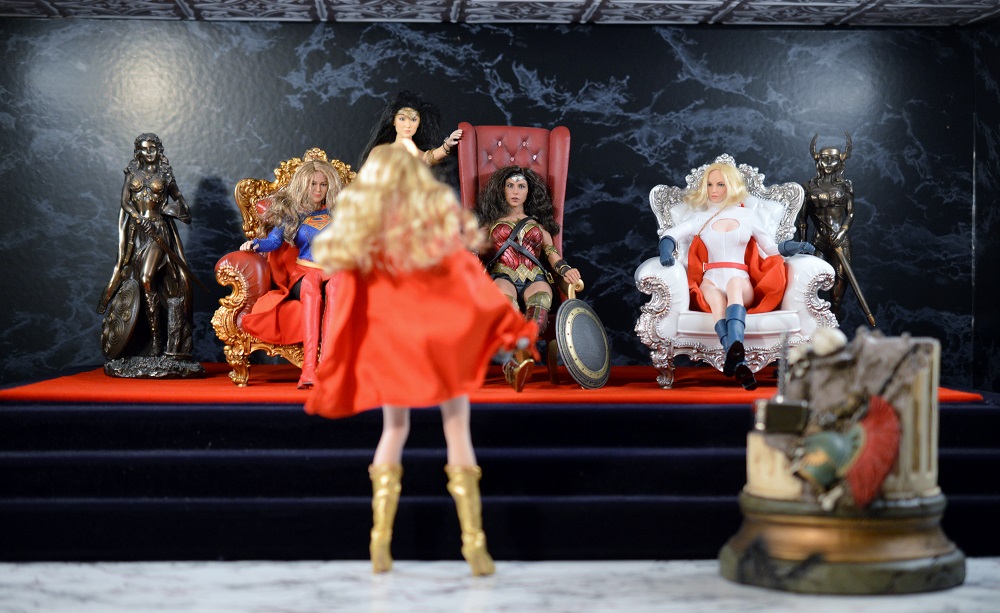 Hosted on Fotki
(Wonder Woman) Welcome back She-Ra your testing has proven most promising for entry into our F-FORCE team, you have shown great Courage
 under fire and Passion towards others, you have shown great Integrity, you are definitely Honest, you have the wisdom of Athena, you have shown
 great Confidence in yourself, you have the strength of Hercules, amazing level of Patience, you embody selflessness, you are a very caring person
 and you have the power of Gray Skull but unfortunately you still have one more task to complete.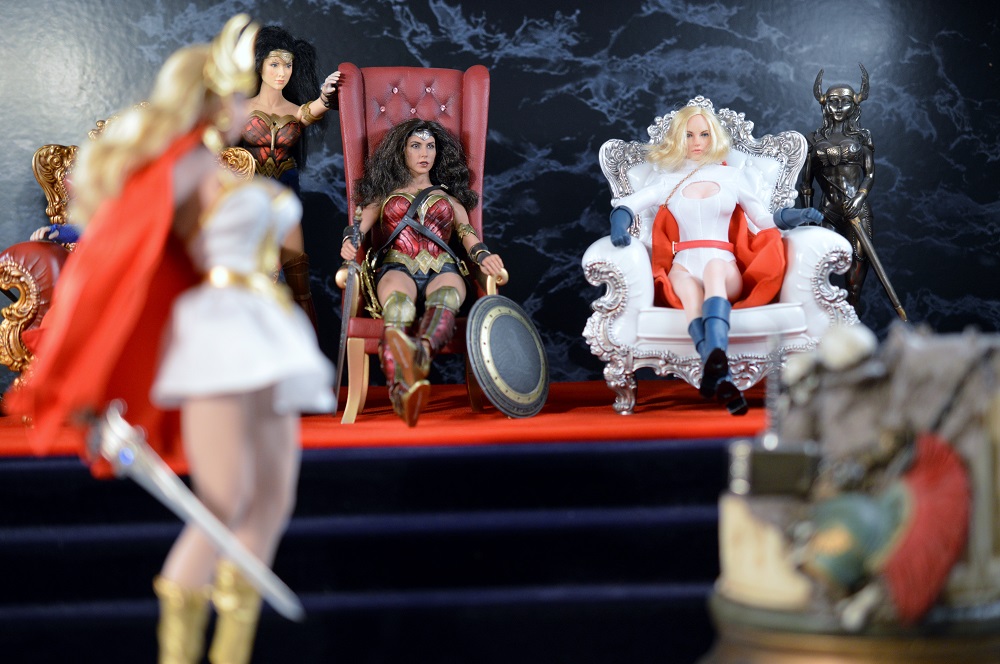 Hosted on Fotki
See that hammer over there you will need to lift it, if you can you will become our newest member into the
 F-FORCE if not well we still hang out, maybe do movies, lunch or something.
 She-Ra Thinking to herself - How hard can it be to just lift a hammer?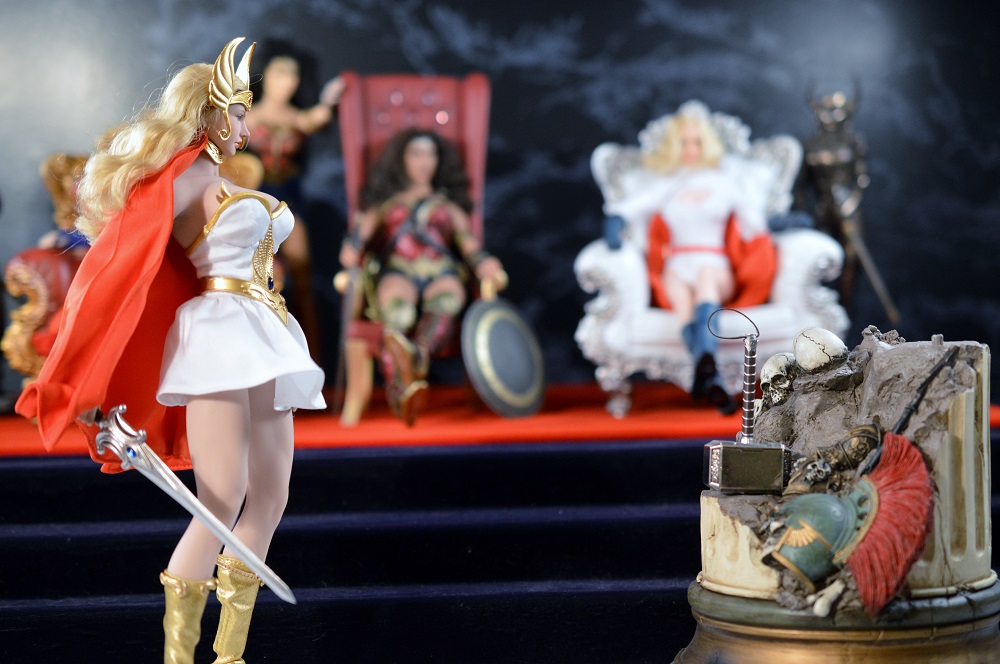 Hosted on Fotki
But be Warned! That is just not any old hammer, it is the hammer of Thor the God of Thunder the Mjölnir!
As the legend goes "Whosoever holds this hammer, if he be worthy, shall possess the power of Thor."
 She-Ra Thinking to herself - Oh man Really!!!
Can She-Ra lift the Mjölnir?
Thank for looking  
Bad Wolf
#dc
,
#diorama
,
#fantasy
,
#female
,
#tbleague