Game of Thrones –
King
Joffrey Baratheon (Standard edition)
As we eagerly watch to see who will sit the Iron Thron in the final season of HBO's hit series Game of Thrones, Threezero invites you to celebrate with us all that it is at least certainly not Joffrey Baratheon!
Our officially licensed Game of Thrones series of 1/6 scale collectible figures continues with
King
Joffrey Baratheon, which will be available for pre-order on 29 April, 9:00am HKT at https://www.threezerohk.com – priced at $178 USD / 1385 HKD / 1190 RMB with worldwide shipping included.
Threezero will also offer a Deluxe Edition that includes Joffrey's sword "Widow's Wail," half of the two swords reforged from the melted down blade of Ned Stark's greatsword "Ice." The "Widow's Wail" sword and scabbard accessory will be exclusive to the Deluxe Edition, and priced at $188 USD / 1465 HKD / 1260 RMB with worldwide shipping included.
1/6 Game of Thrones
King
Joffrey Baratheon collectible details:
11.5 inches (~29cm) custom designed action figure body
Realistic head sculpt capturing the likeness of actor Jack Gleeson
Interchangeable hair with Crown
Intricately tailored cloth tunic
Royal sash
Black trousers
Boots
Belt
Hip quiver
Exchangeable hands
1 pair of fists
1 pair relaxed
2 pairs opened
Weapon:
Crossbow
Arrows (x5)
The estimated shipping date: 4th quarter 2019
Price Includes WORLDWIDE Shipping via courier
All unpaid orders would be canceled after the sale
Orders are not transferable to third parties
* Final product may vary from prototype images.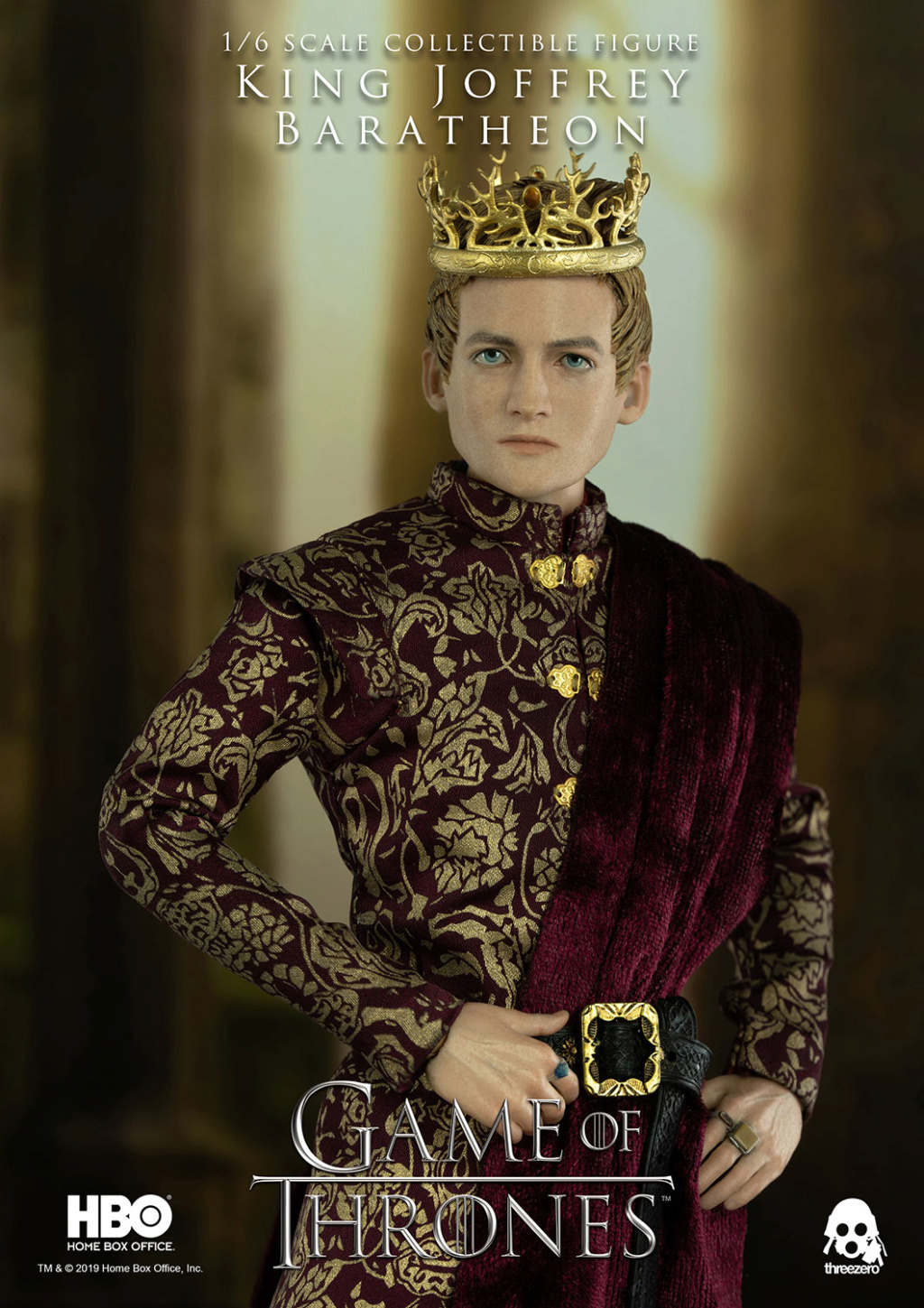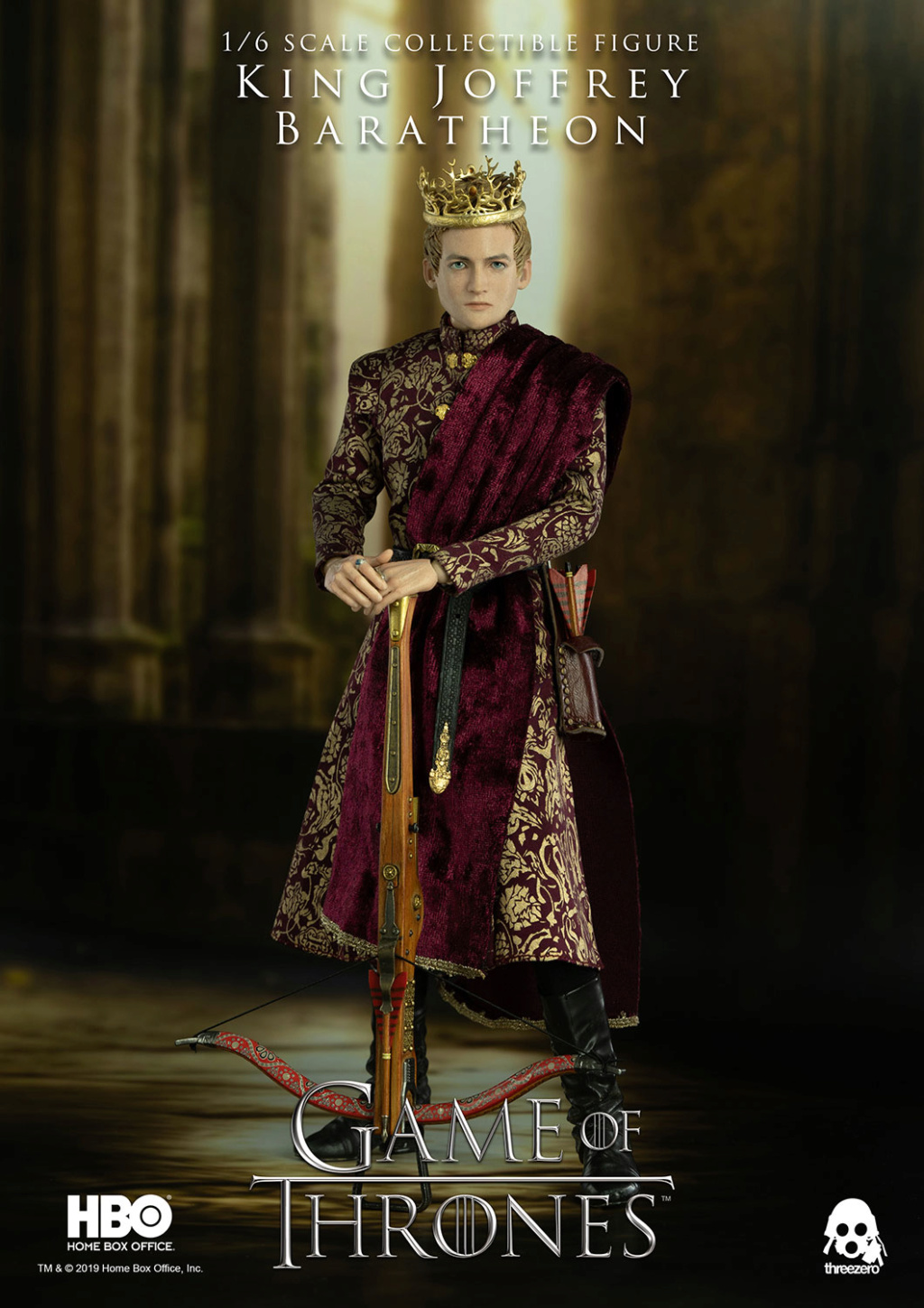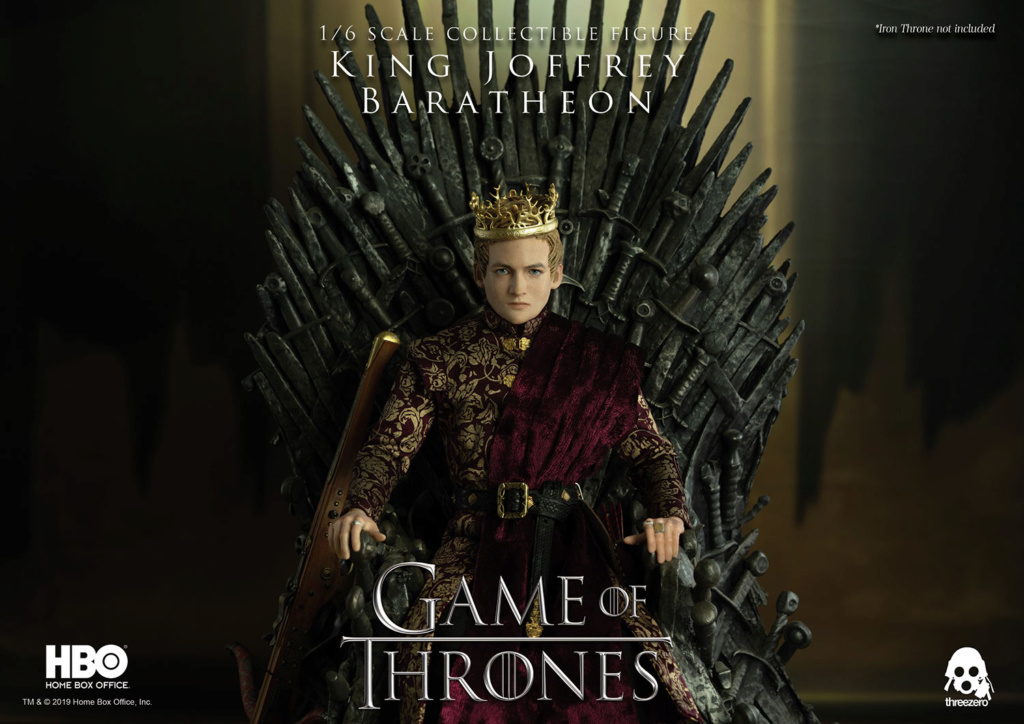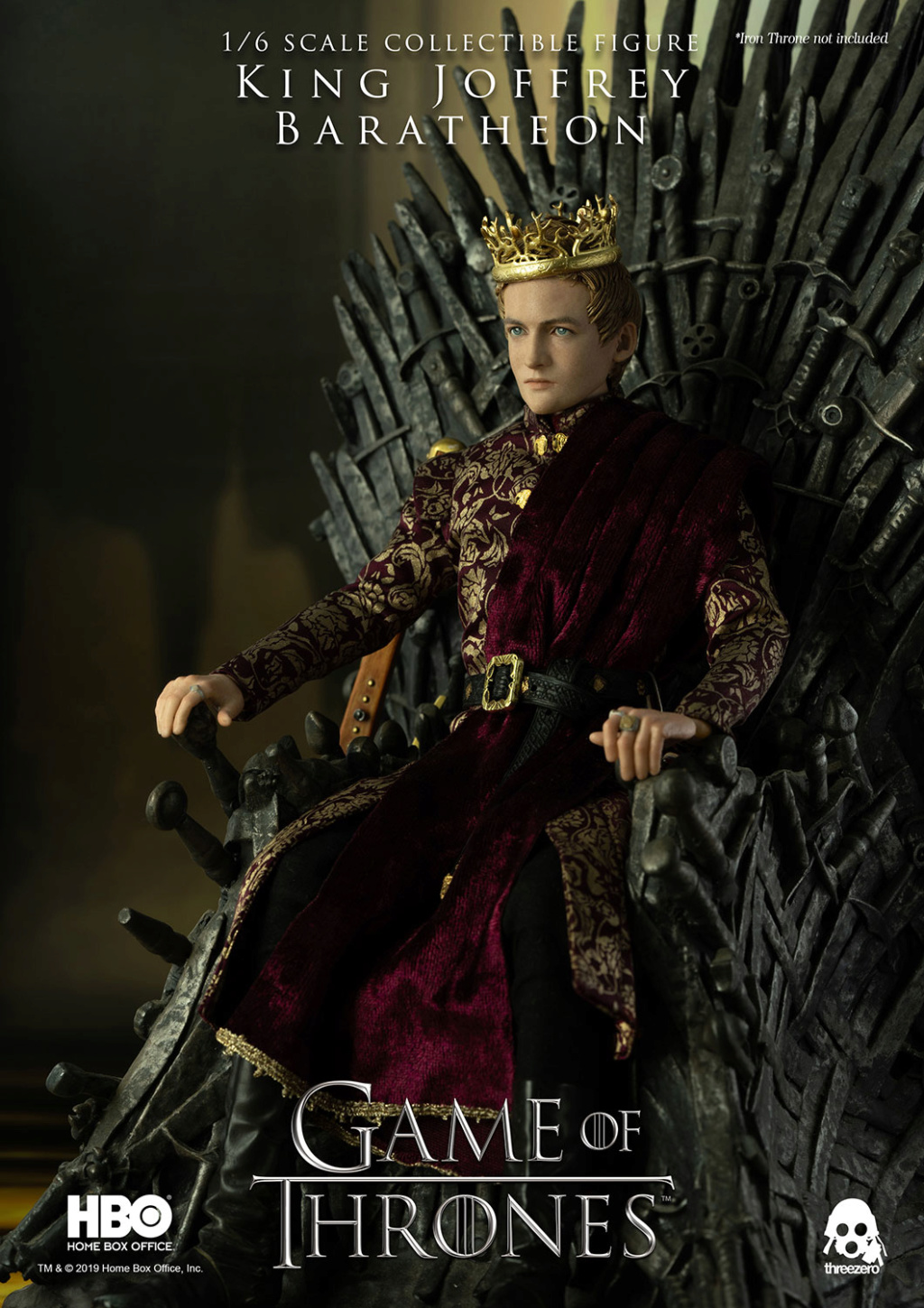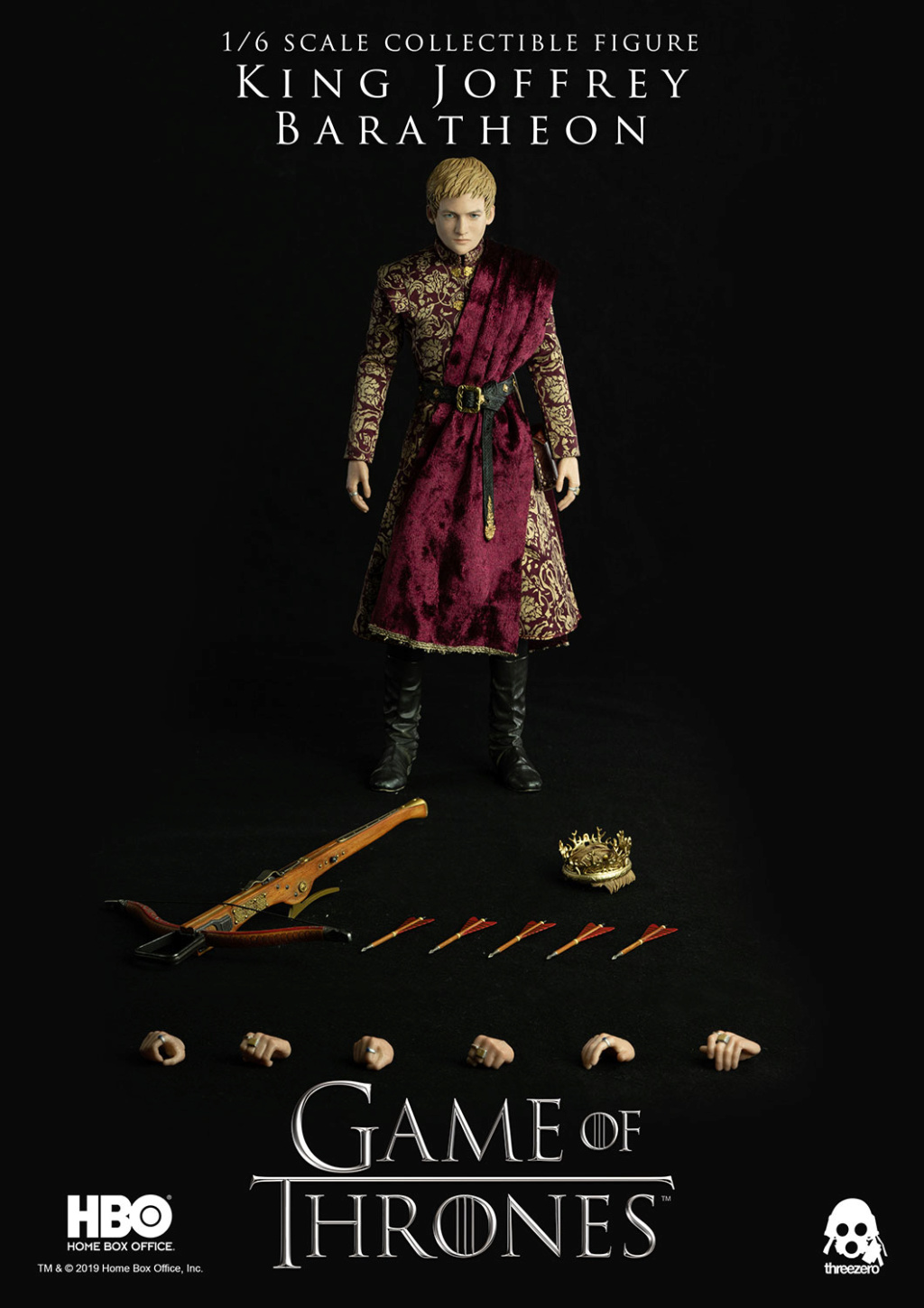 Deluxe version additional accessories:
* "Widow's Wail" sword and scabbard.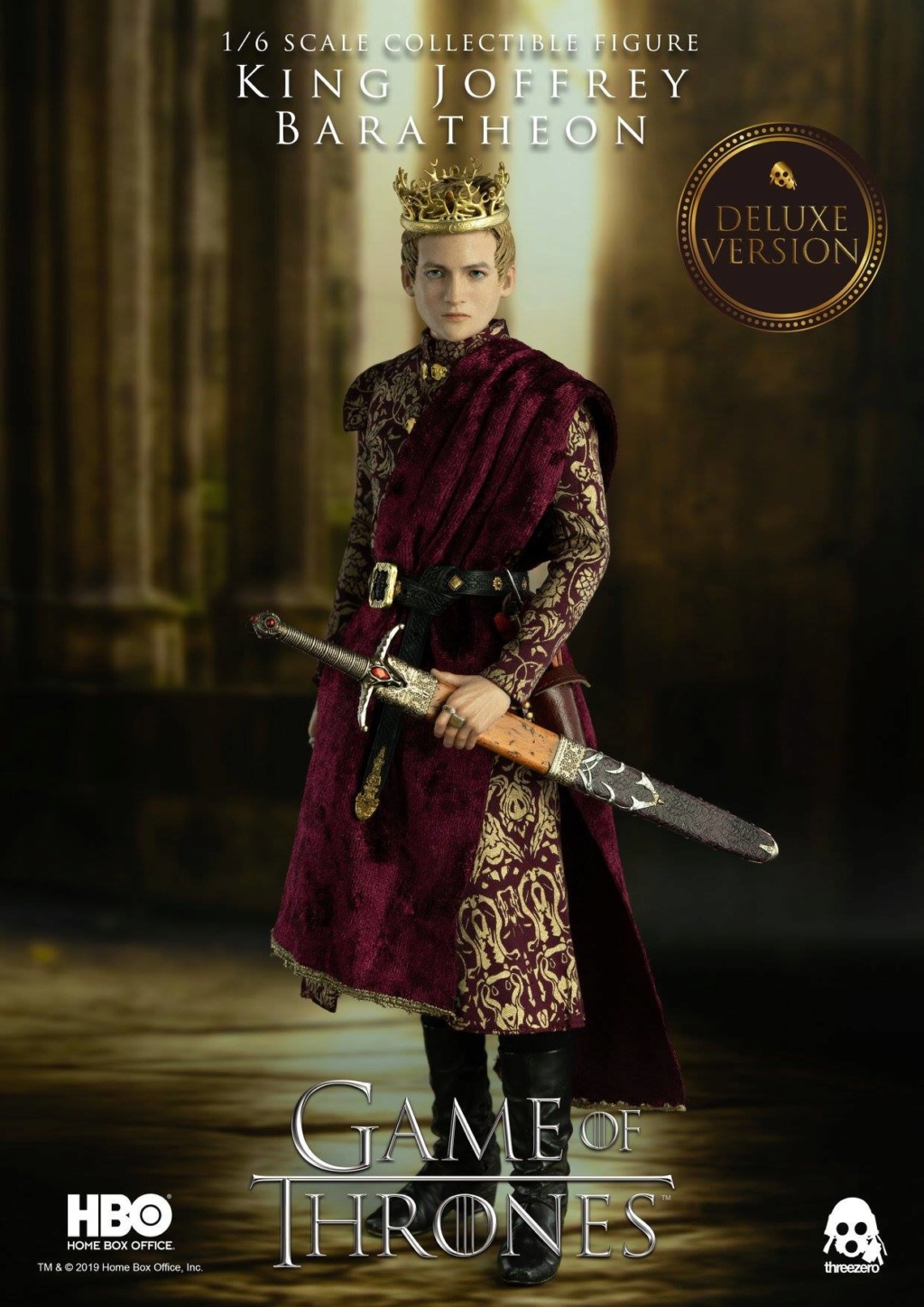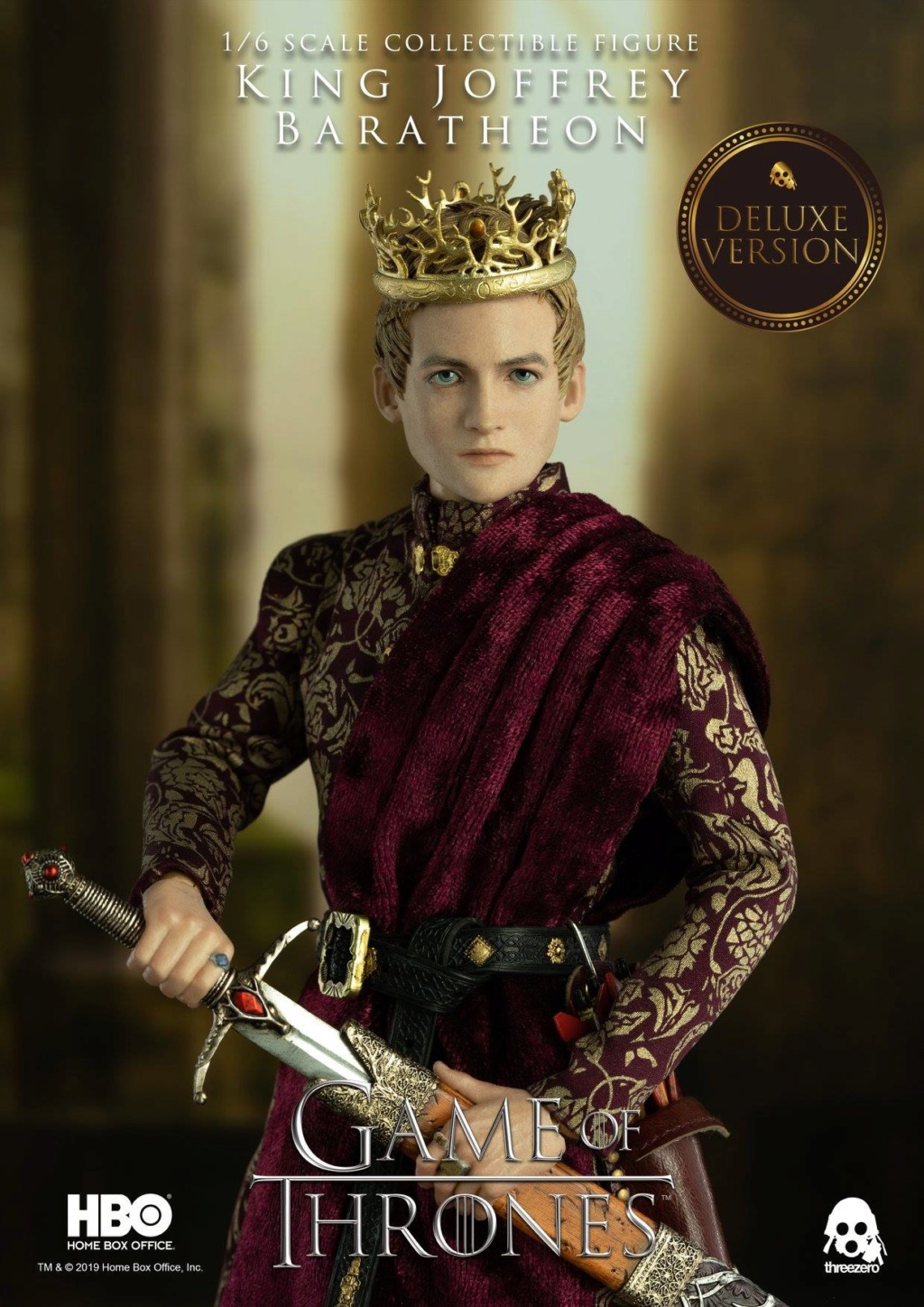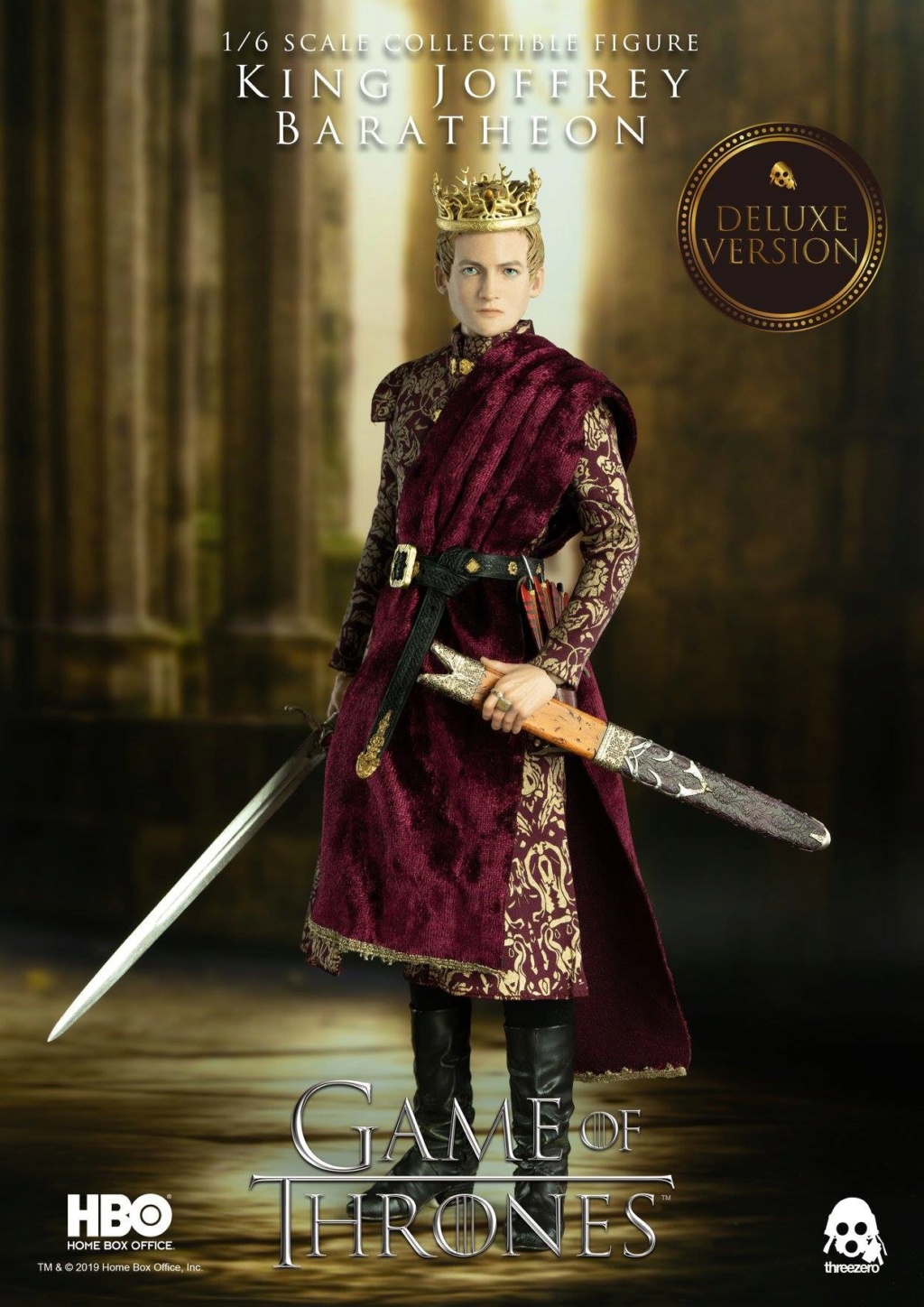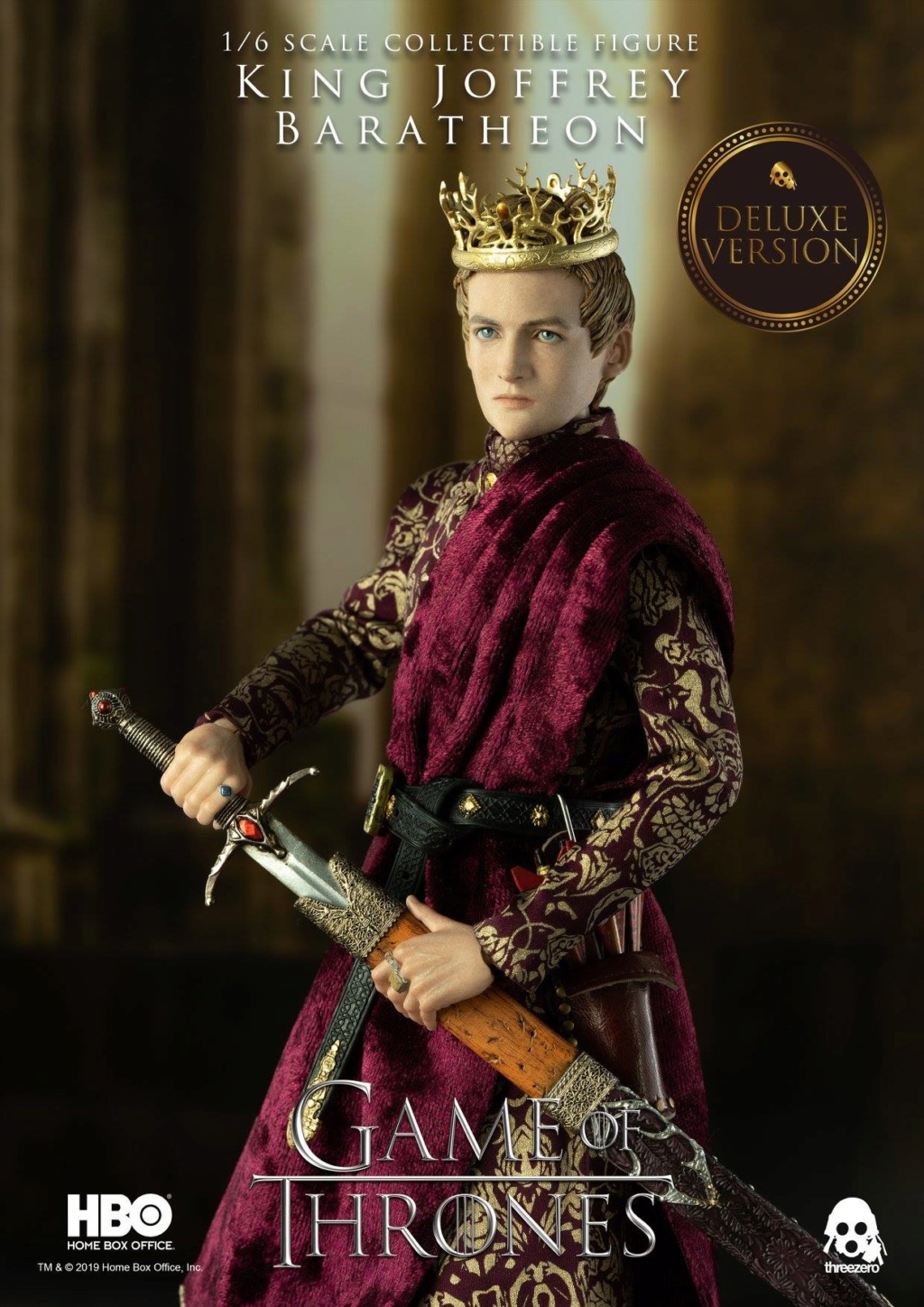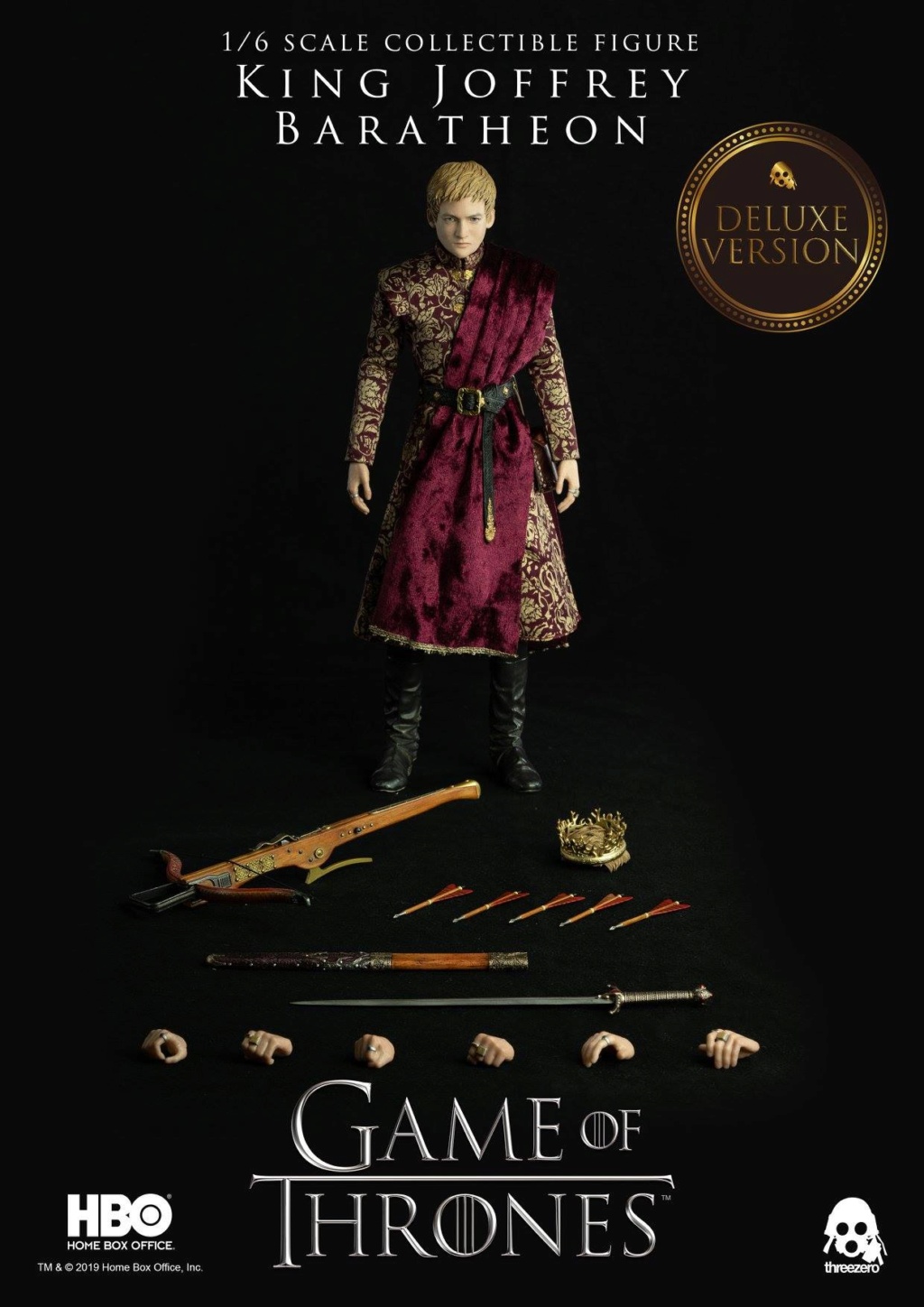 #newproduct
#ThreeZero
#Joffrey
#male
#GameofThrones
#TVshow
#Fantasy
#King