Given the recent discussion of the size, proportion, and appearance of Mr. Z horses, here is a short overview of the Hanoverian
horse
model by Mr. Z. It is a statue available in several variations, namely color: white, brown, dark brown, black, and white-and-grey. The statue comes with reins, stirrups, and a saddle, which I haven't quite sorted out yet, so I will only show it in this promotional image:
The
horse
's physical extremities are just over 12 inches (30 cm) long, just under 12 inches (30 cm) tall to the base of the ears, and about 9.5 inches (23 cm) tall right in front of where the saddle would go (this is the spot at which "hand" measurements are taken, as far as I know). The
horse
's head is turned slightly to its left, and the posture is semi-stationary, with some suggested movement in the legs. The mane and tail hairs are just a little unwieldy, but more futzing should help.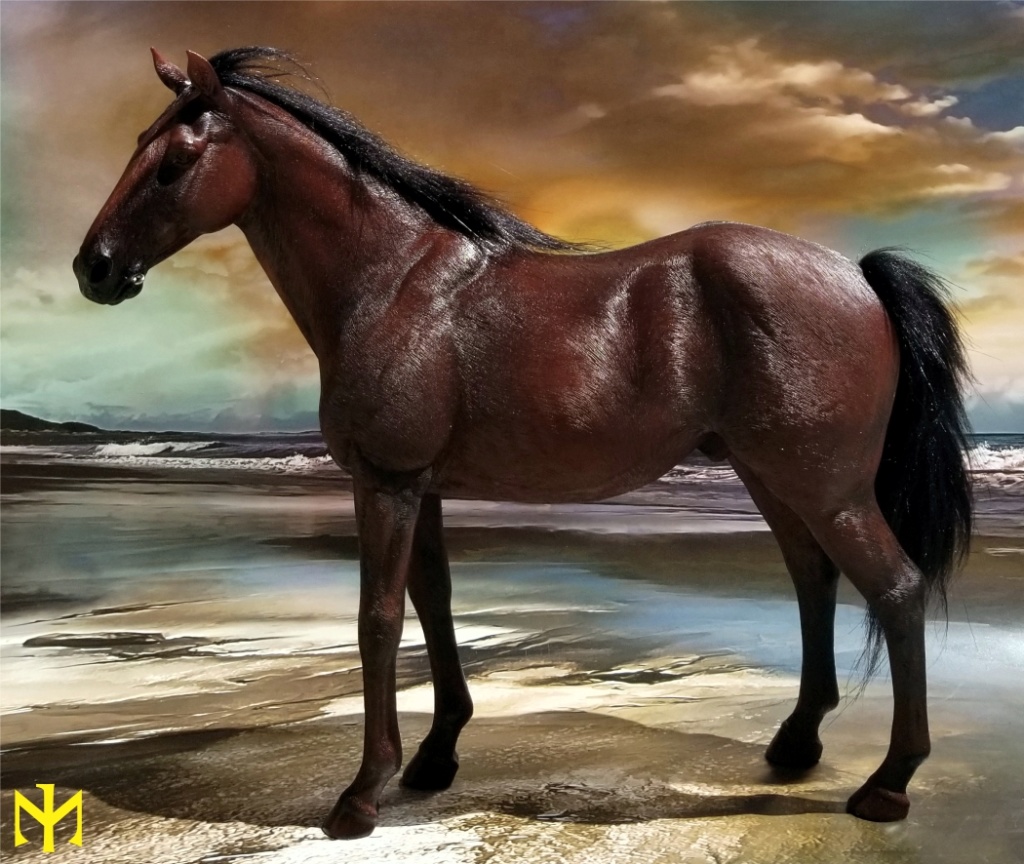 I picked the
horse
both because it has an attractive and fairly generic appearance, and because it is somewhat smaller than other sixth-scale horses which often appear to be oversized for sixth-scale figures. Here he is with one and two riders. I think it works very well, and keep in mind that the angle of the camera (for all that I tried to shoot from close to the ground) does tend to exaggerate the size of what is closer to the top, i.e., the rider(s). In fact, you can probably notice a variation in appearance between different photos among the ones included below.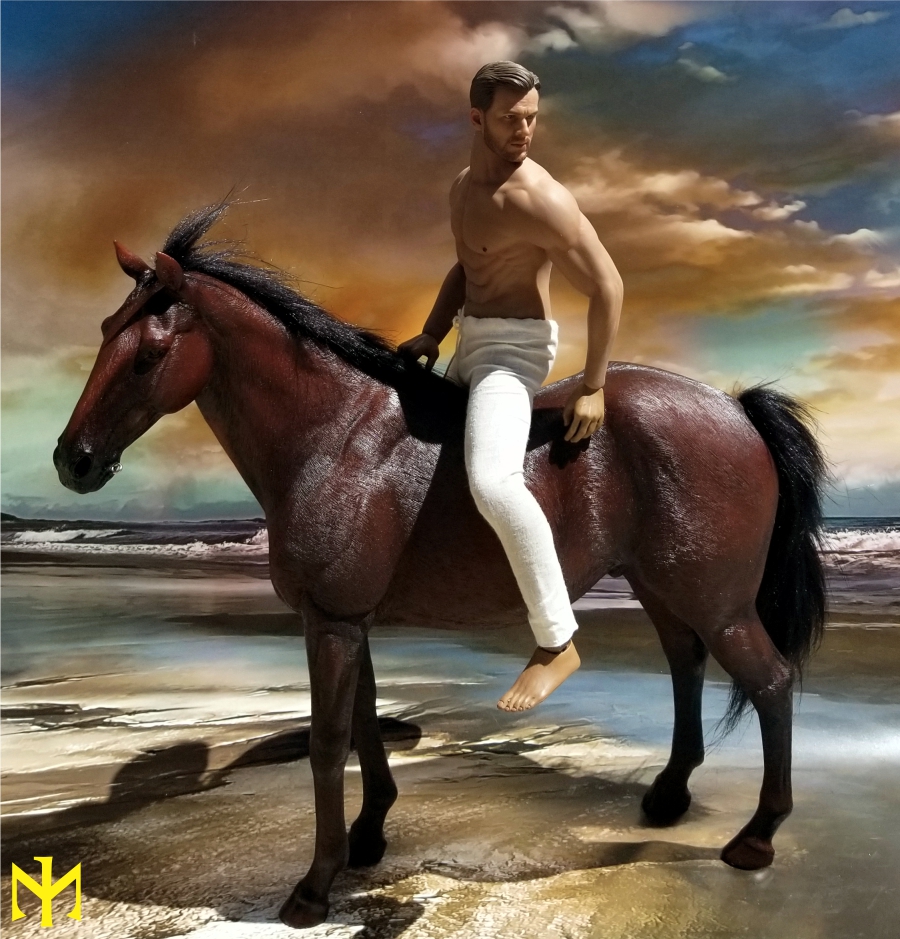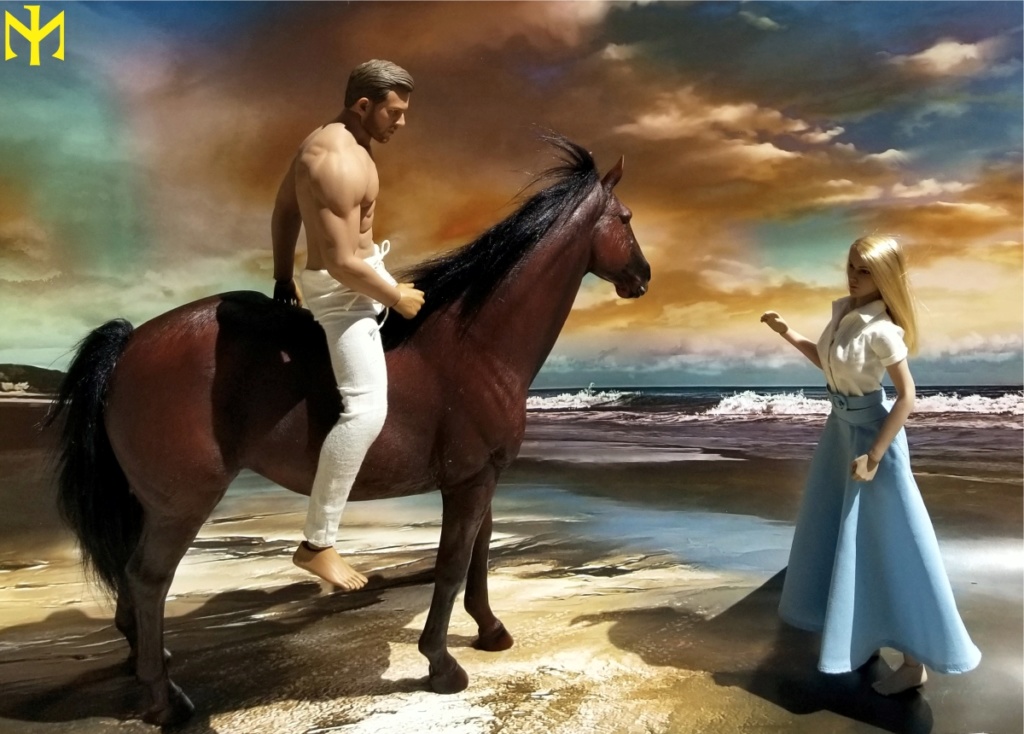 I'm very happy with these horses, and my one regret is that they are not articulated. Now if only TBLeague could do a seamless articulated
horse
(or any other useful animal, for that matter).
What do you think?
#mrz
#horse
#hanoverian
#statue