Stryker2011 wrote:I definitely need to do what you did and change out the Daphne head — not sure why Flirty girl used the same head for both of them.
I've never been happy with the Flirty Girl sculpt as there's something a bit creepy about it.
Always been on the lookout for something better for Velma, though nothing seemed to fit the bill. Then yesterday I wondered if the answer had been staring at me for the past few weeks.
This is the unpainted second Hasbro Qi'ra sculpt with Hot Toys' Jim Gordon glasses, which slide under the hair on either side: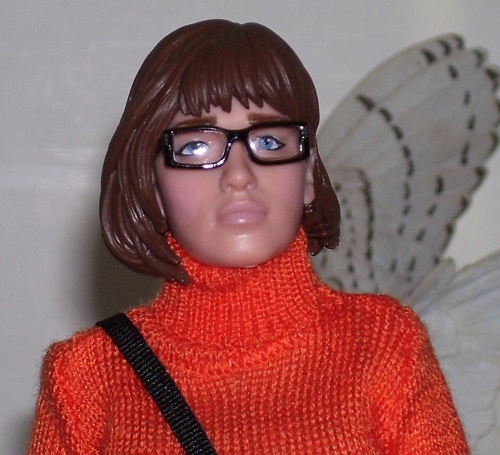 The hairstyle is similar to Scooby Apocalypse Velma, albeit pushed behind one ear, and the stock colour is already chestnut brown. The sculpt is also more youthful and chubbier than Flirty Girl's.