The 1/6th Scale Katniss Everdeen (Leather version) Collectible Figure Features:
1:6th scale body, approximately 30 cm tall with over 30 points of articulation
Fully realized authentic likeness of Jennifer Lawrence as Katniss Everdeen in the Movie "The Hunger Games: Catching Fire" with accurate facial expression and detailed skin texture
Each head sculpt is specially hand-painted and has sculpted hair.
Three (3) interchangeable hands including:
One (1) left hand for holding the bow
One (1) right hand for holding an arrow
One (1) right open hand
Costume:
One (1) black inner shirt
One (1) brown jacket
One (1) pair of brown jeans
One (1) arm guard
One (1) grey sweater
One (1) pair of brown boots
Accessories:
One (1) bow
Four (4) arrows
One (1) quiver with shoulder strap
One (1) banner
One (1) Plastic stand with clip
**PROTOTYPE SHOWN, FINAL PRODUCT MAY BE SLIGHTLY DIFFERENT
**PRODUCT DETAILS SUBJECT TO CHANGE WITHOUT NOTICE
THE HUNGER GAMES TM &
2018 Lionsgate Entertainment Inc. All Right Reserved.
2018 Star Ace Toys Limited. All Rights Reserved.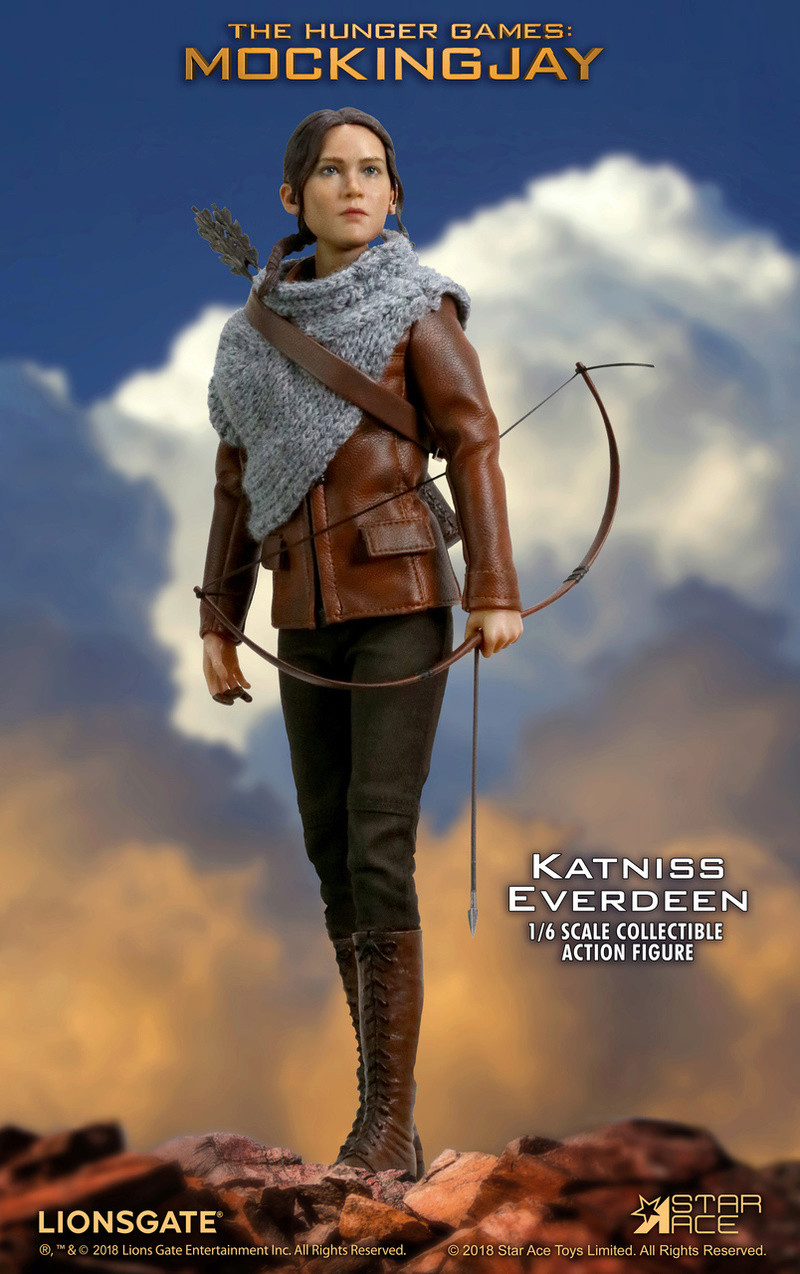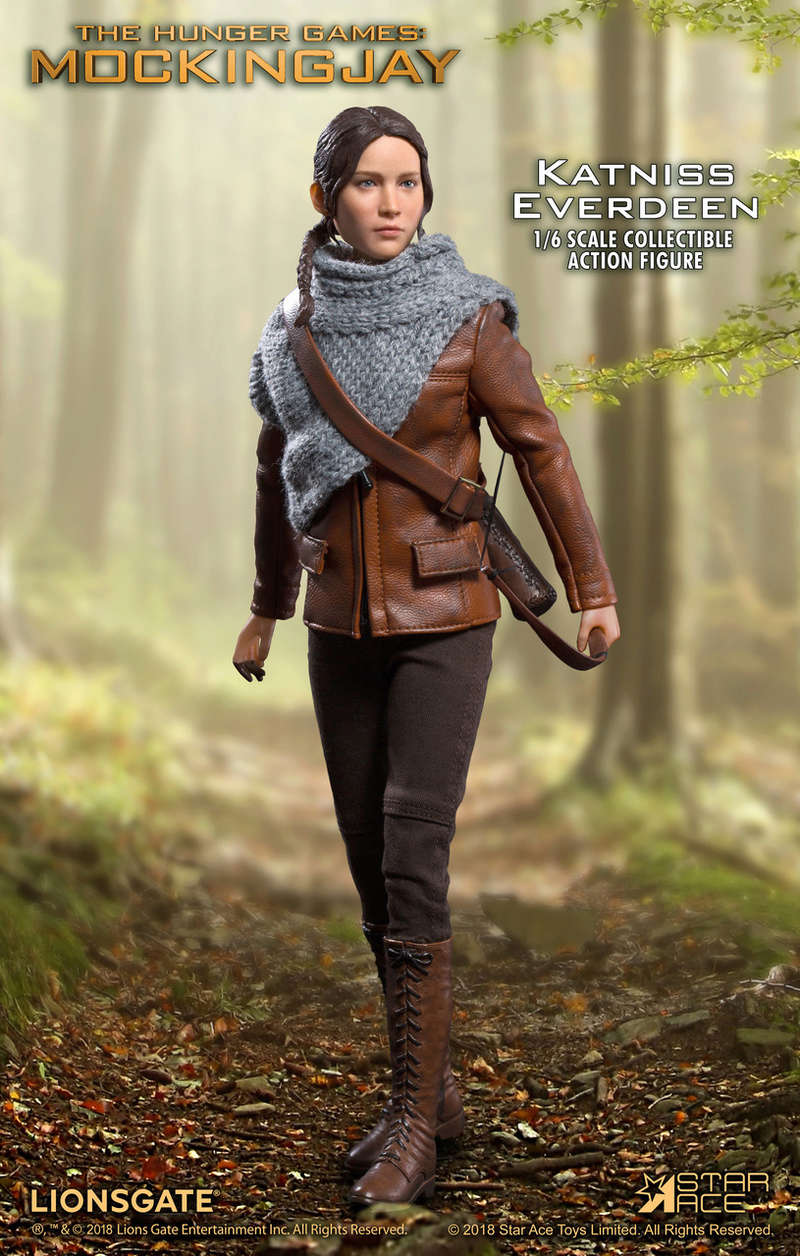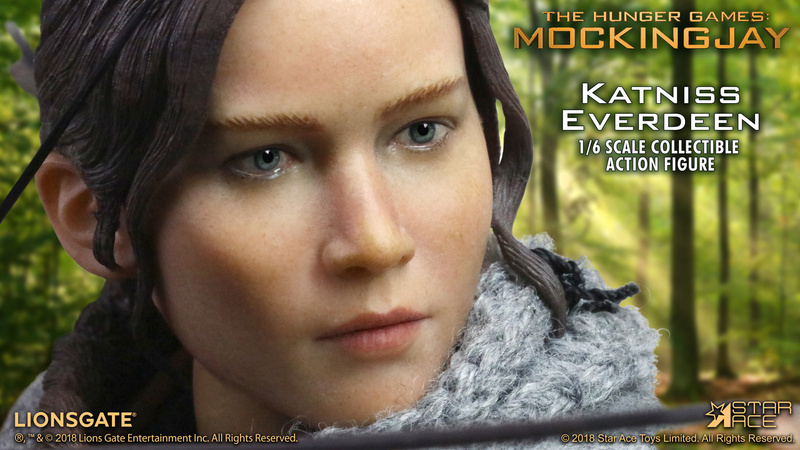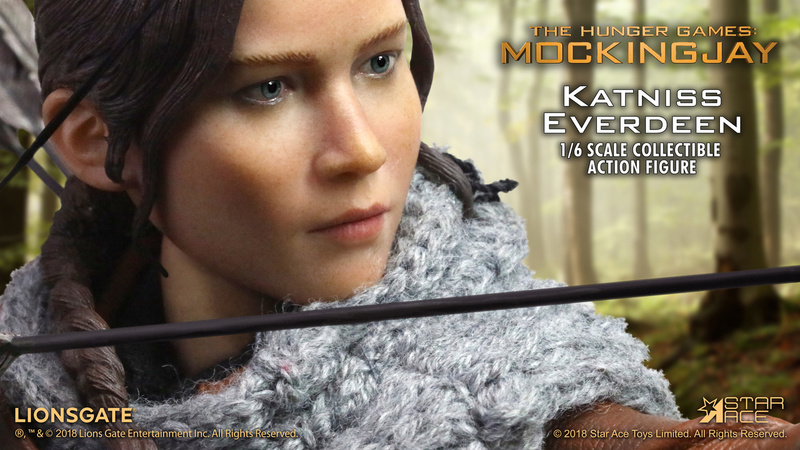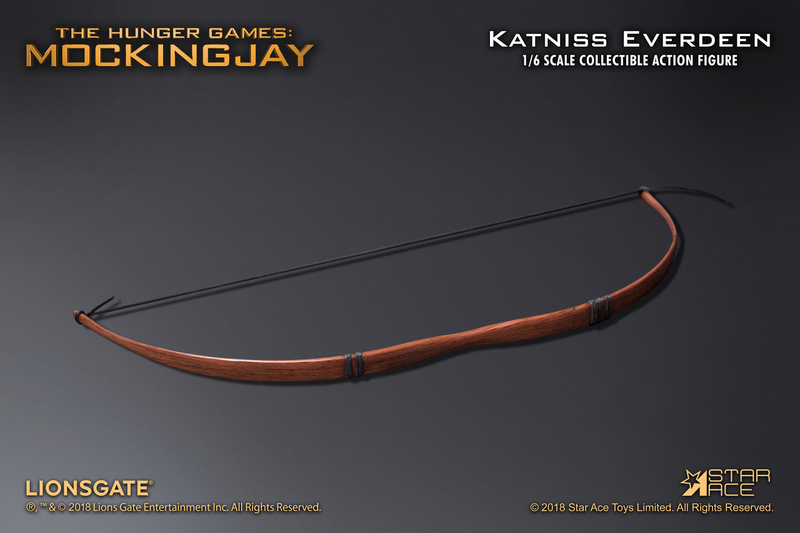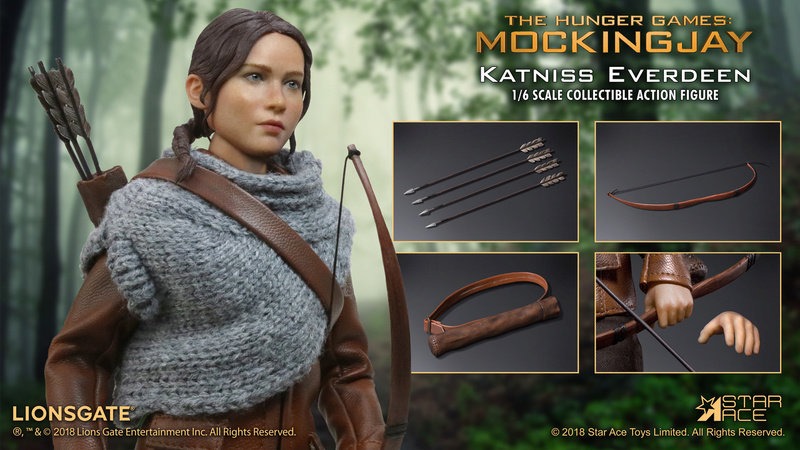 #newproduct
#hungergames
#female
#movie
#film