Forgive the quality of the photos, but my phone's camera is just awful and I didn't have much time to make this rushed review.
Let us start with the Genesis release. Here is the box art, really beautiful.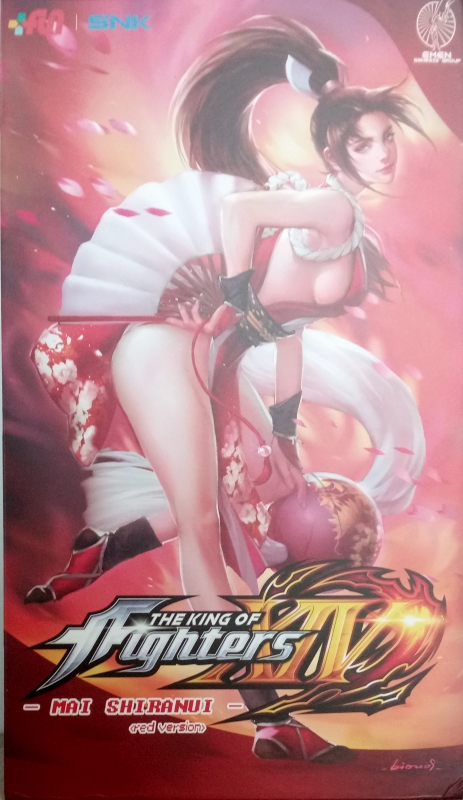 Here's the figure, out of the box and with her
2
fans (one opened and one closed, you can't move them...) and 4 extra pairs of hands nicely sculpted, btw, pretty detailed and delicate: a pair of closed fists, a pair of relaxed hands, a pair of closed fan holding hands, a pair of slightly different positioned hands from relaxed, and a pair of wide opened hands for holding the opened fan.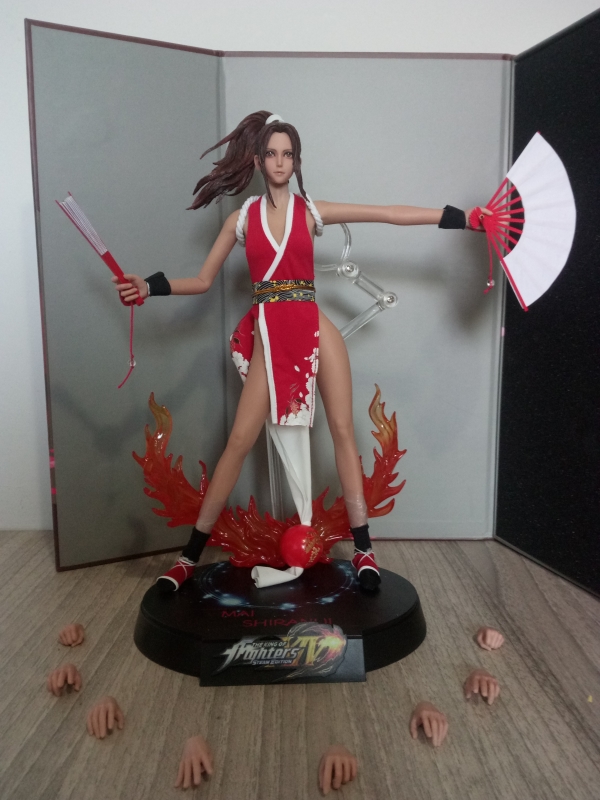 The back of the figure is very detailed and as striking as the front. The "ribbon" is made of a cushion. The white "tail" has no wire and is made of a thin cloth, so positioning it can be a challenge in action poses. The rope is neat but the edges make it look like shoelaces, lol. Nothing that takes away the beauty of the costume.