[Damtoys x Coal Dog Coal Mine Black Dog] Cooperation New Mindgame Series Green Six GREEN SIX 1/6 Action figure (ZP003)
[Damtoys x Coal Dog] New Collaboration Mindgame series GREEN SIX 1/6 Action figure (ZP003)Damtoys
once again launched the long-awaited Green Six in the new GOBI team of the Mindgame series with @Park of the Black Dog Studio at Coal Dog Coal.
Damtoys
, once again with Coal Dog Studio's designer Park zhi, brings you the long-awaited new product: Green Six of Team Gobi, from the Mindgame series!
-----------------------------------------------
The story of Green six

"It's probably safe ahead..." Green 6 sent a message.
"I don't want to stay in this Gobi for a second," Black 8 is a bit embarrassed about the strange and familiar player of Green 6.
I took off the heavy helmet and said, "What is probably, it's a freak, and definitely a kite."
Kite - Green 6's "reconnaissance plane", pigeon Cher Ami.
Green 6 joined the Mindgame GOBI team with excellent investigative techniques, and Ami, who helped him perform reconnaissance missions, protected the team in the days of desert combat.
Green 6 loves Ami.
He is usually not responsible for the investigation task, and Ami is accompanying him like a friend.
When he was a child, the introverted Green 6 was always bullied, so he played in the dovehouse all day.
Once, the pigeon shed caught fire due to a mischievous accident. When the green 6 was discovered, the fire was out of control. He rushed into the fire to find Ami, but only found the small body that turned into coke.
In Mindgame, Green 6 "resurrected" his Ami and helped the Mindgame GOBI team explore the danger ahead in the desert.
Maybe this is Mindgame's attraction for Green 6, and he spends more time in the game than other players.
Green 6 always enters from the background when the server is updated, and Ami walks in the changing mosaic of the grasslands, watching this impermanent world together.
The distant picture trembled, and the backs of Green 6 and Ami disappeared into the variegated color of the picture tube flashing.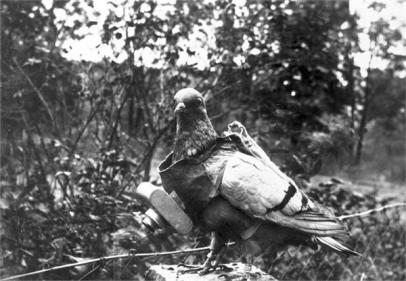 (Pigeon that performs reconnaissance missions in World War I)
Accessories
Real head carving x1
Prime body x1
Helmet x1
Down coat x1
Behind the hub x1
Hands-on x2
Hoodie x1
Trousers x1
Hat x1
Pigeon x1
Remote control x1
Sofa x1
Dove support with wire x2 (different length)
Sticker x1
Illustrator x1
Price: 1380rmb
Expected shipment: second quarter of 2020
-------------------------------------------------
Comes with:
Realistic head sculpt x1
Posable body x1
Helmet x1
Down coat x1
Hub device x1
Posable hand x2
Hoodie x1
Pants x1
Hat x1
Pigeon x1
Remote control x1
Sofa x1
Pigeon support wire x2 (different length)
Sticker x1
Illustration x1
Retail price: 1380RMB
Expected to ship: Q2 2020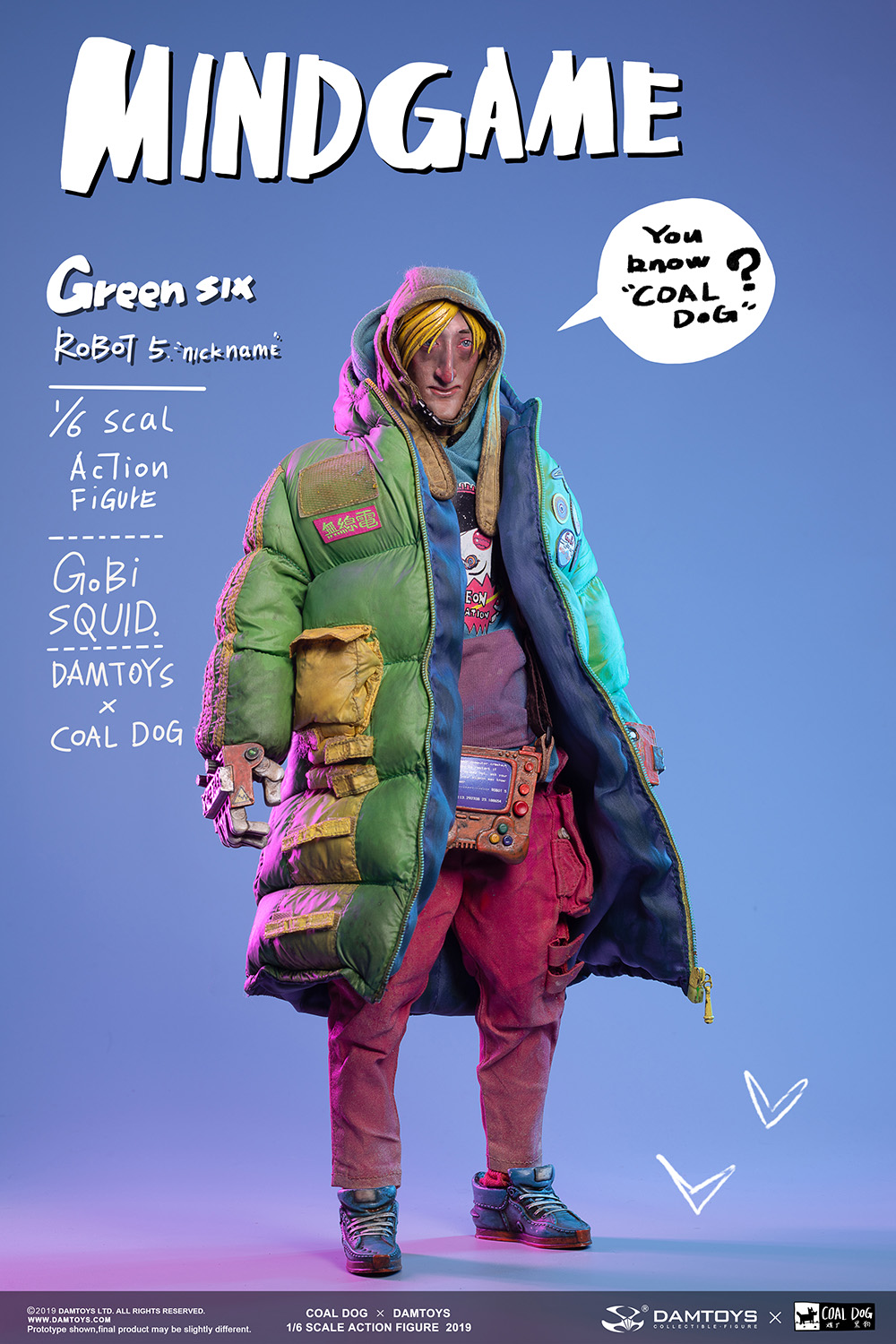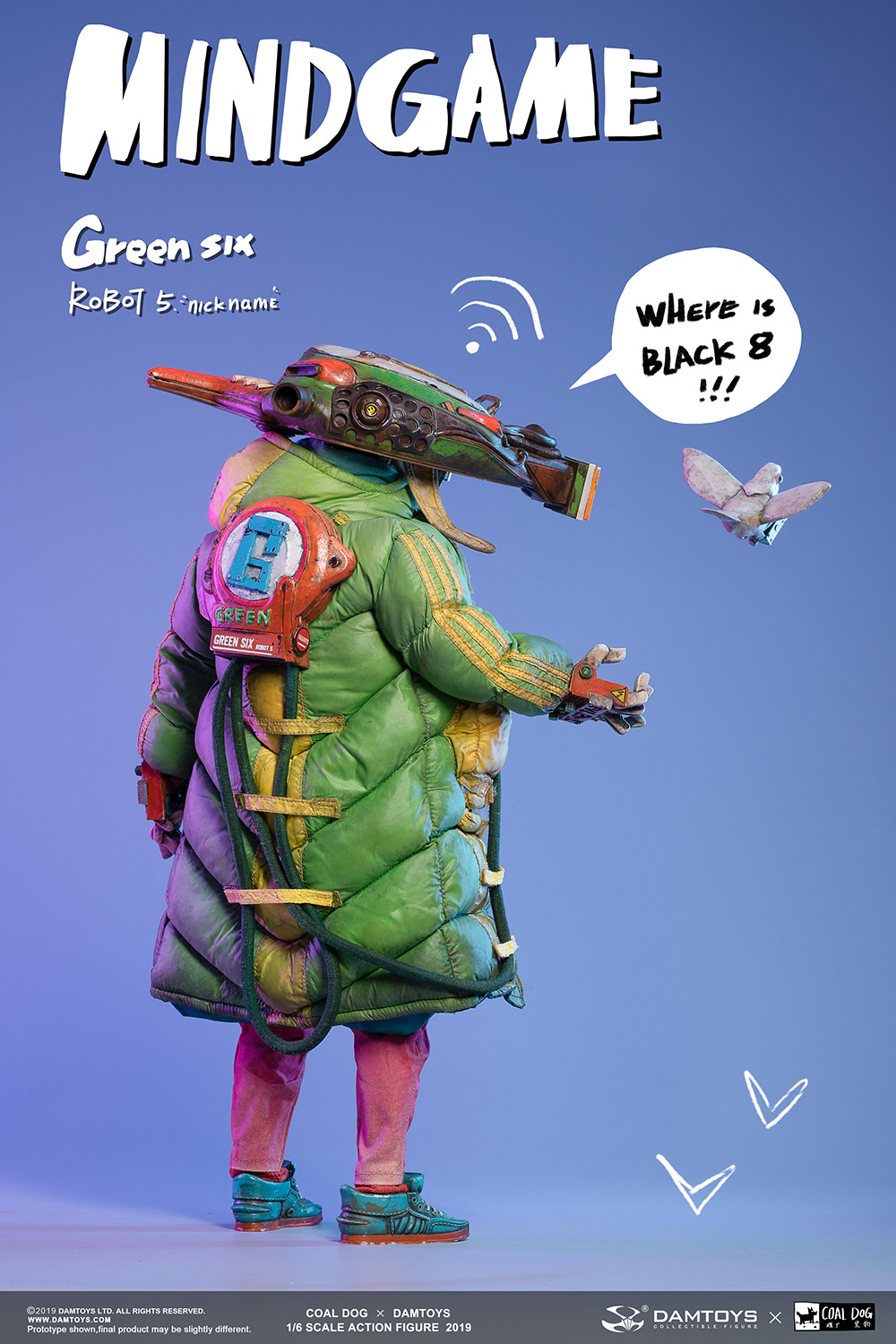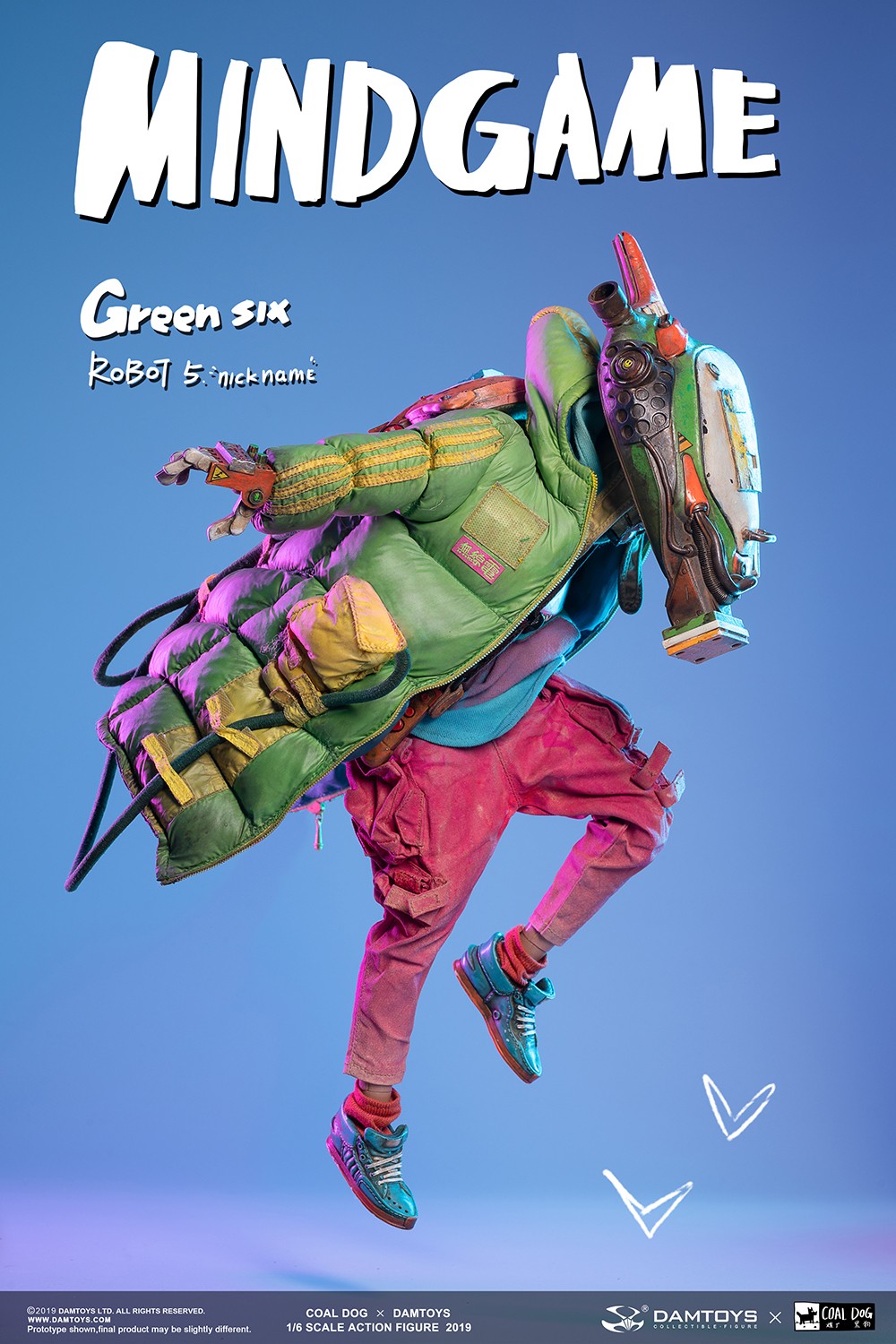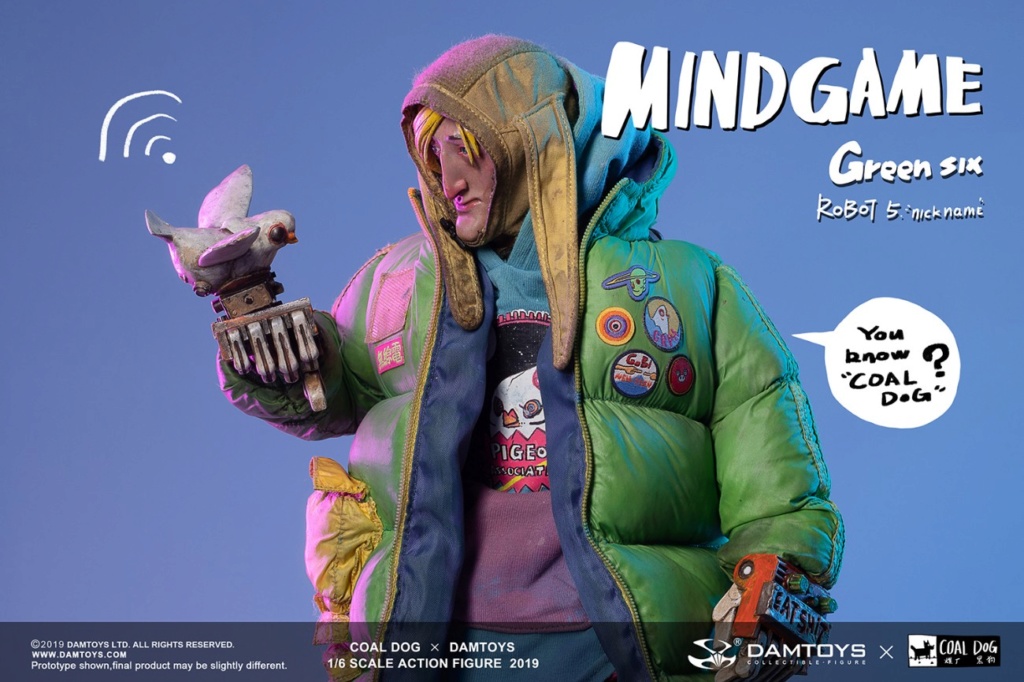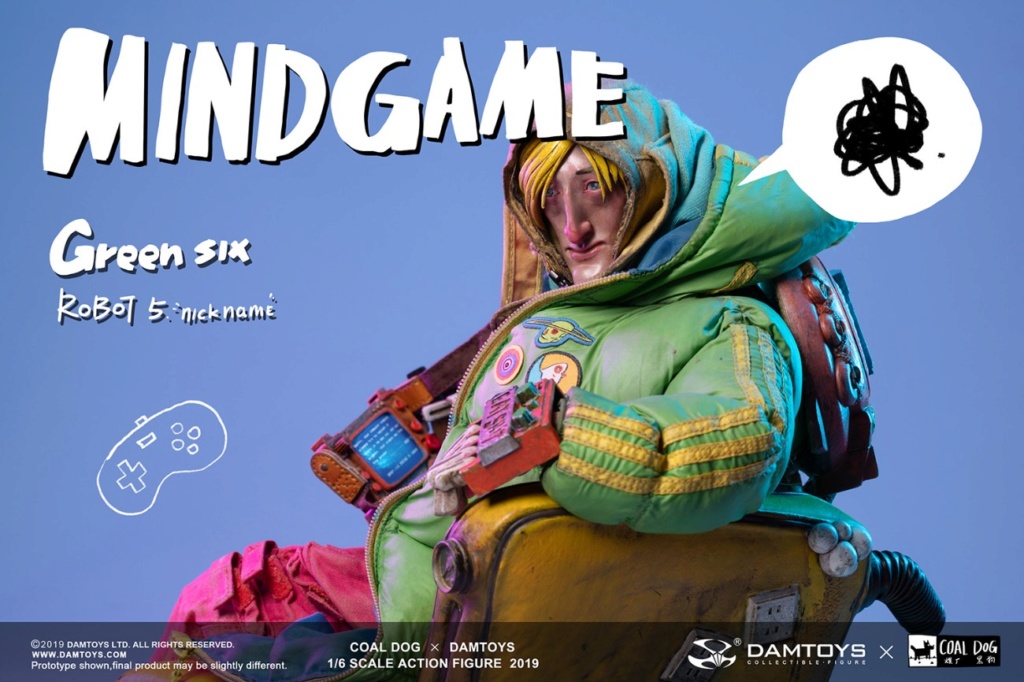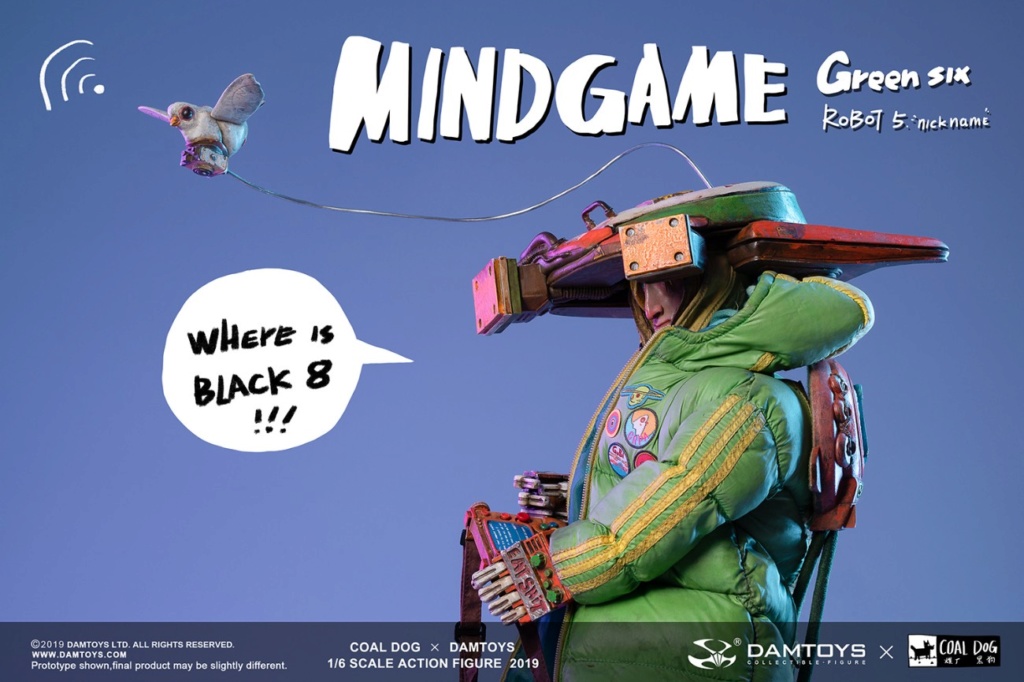 #newproduct
#DamToys
#CoalDog
#MindgameSeries
#GreenSix
#male
#stylized
#Sci-Fi
?