Update: I have posted the review and smaller selection of images in post 14 below.
Disclaimer: very photo heavy (over 70 photos).
Despite the long period of time that elapsed since their last base male body was released, TBLeague's M35 appeared so quickly after being announced, that I was a bit late to the party. And shooting photos and writing a detailed review took quite a while. You can find the review itself in post 14 below, but I took a ton of additional photos. You can see many of them below (some of them being larger and clearer versions of what was already included in the review).
Remember that M35 comes without any head sculpt, clothing, or accessories (besides the removable set of feet, three sets of hands, and two sets of genitals); everything else you see here has been added on for the photos; the body itself has been modified by painting the nipples for added realism.
SET 1: COMPARISON PHOTOS (4)
Here is the M35 body compared to its immediate predecessor, M34, and also to the previous three Phicen/TBLeague releases (M32-M34).
SET 2: JOHN CENA AT THE GYM (4)
I had repainted this John Cena head and it matched the M35 body, so I figured this would make some sense. If the head is too shiny, that's the fault of Vallejo's matte varnish, which is not matte enough -- I've since repainted it again, this time without the varnish.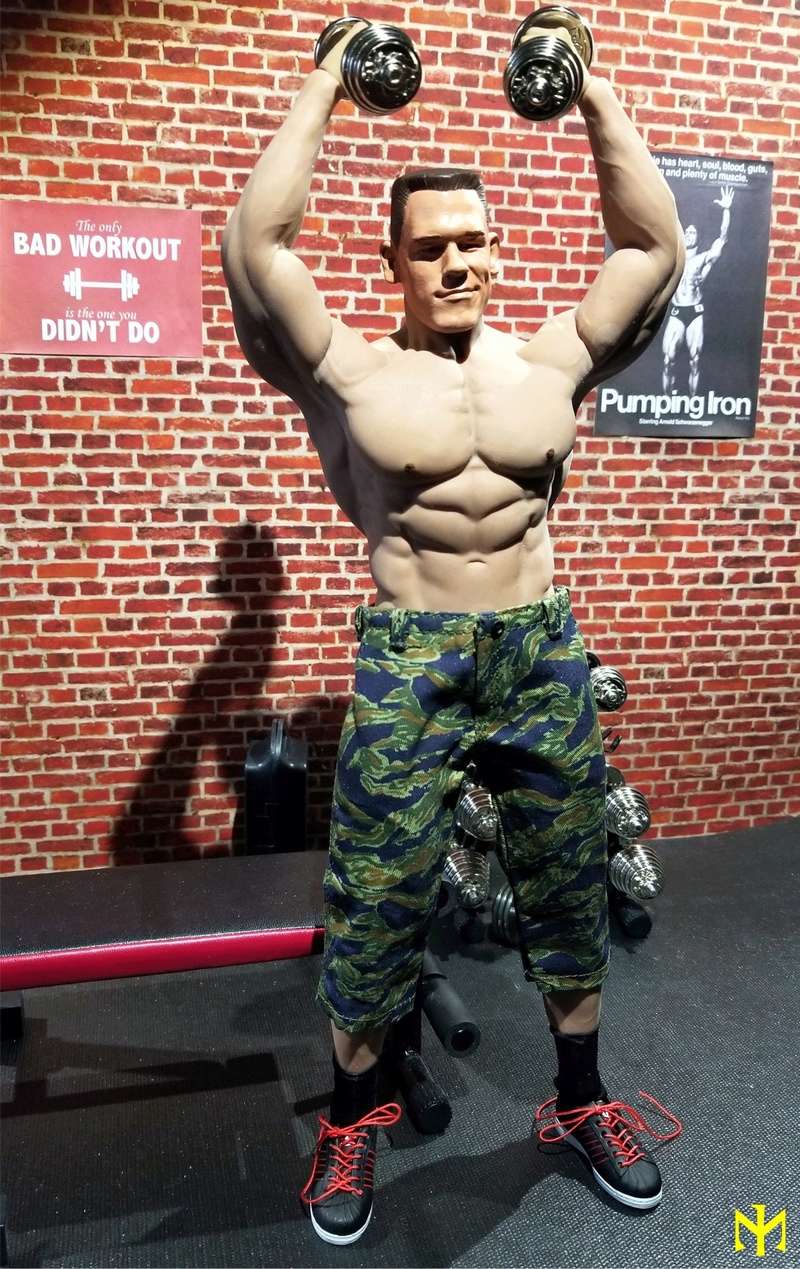 SET 3: ARNIE ON THE BEACH (14)
Recreating a number of actual photos of Arnold Schwarzenegger exhibiting the results of his bodybuilding on the beach. Sand (or at least the kinetic sand I used) loves the silicone TBLeague bodies; I can't say the feeling is mutual.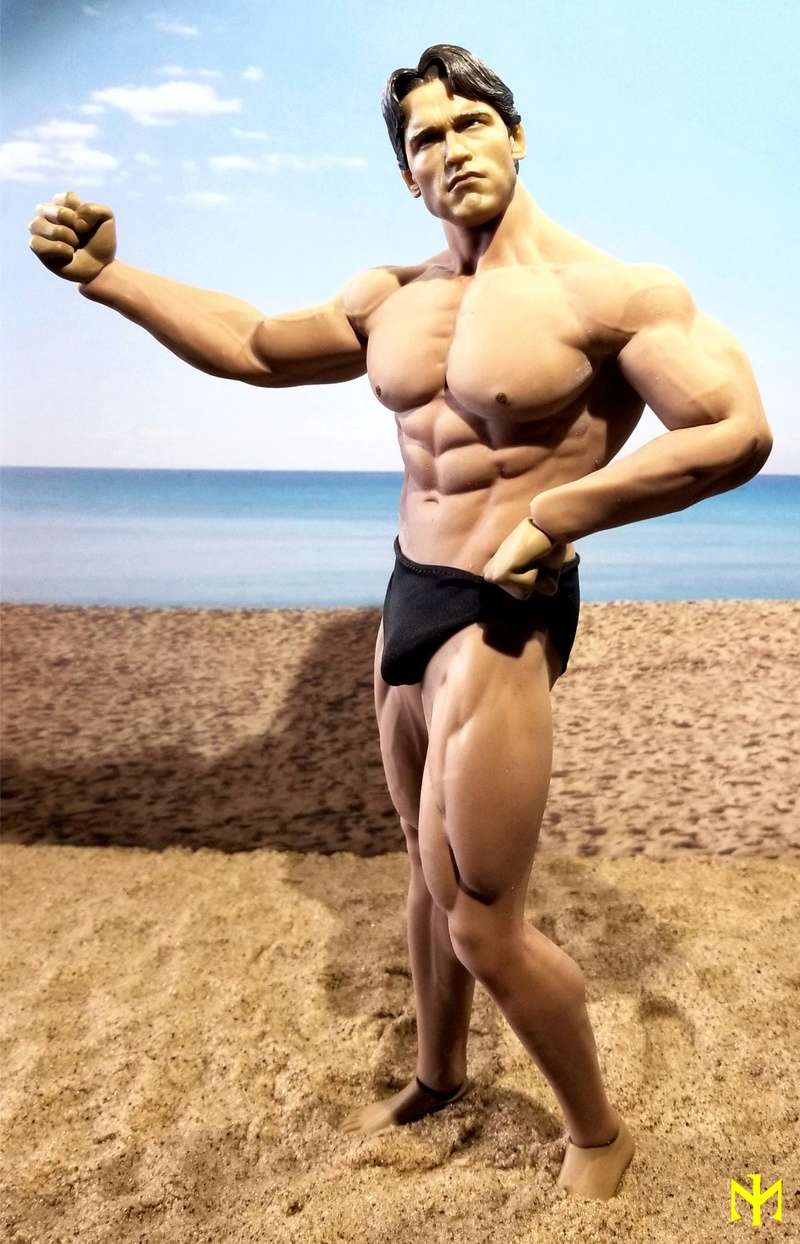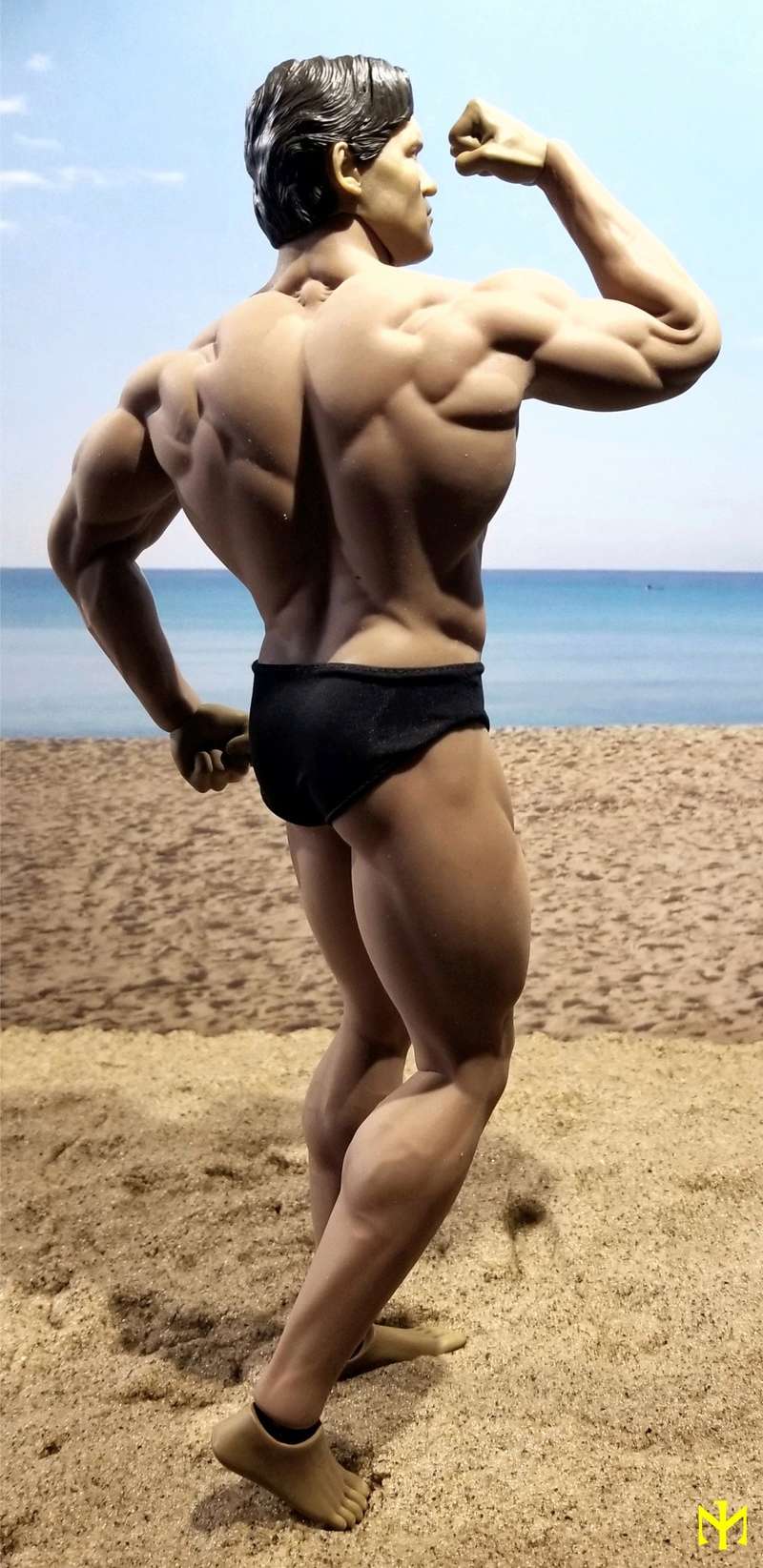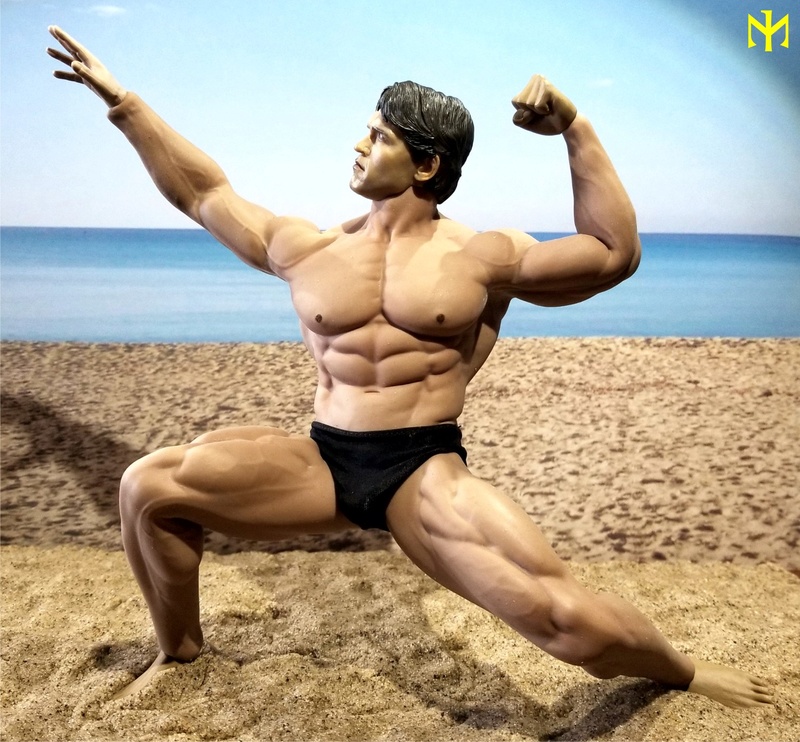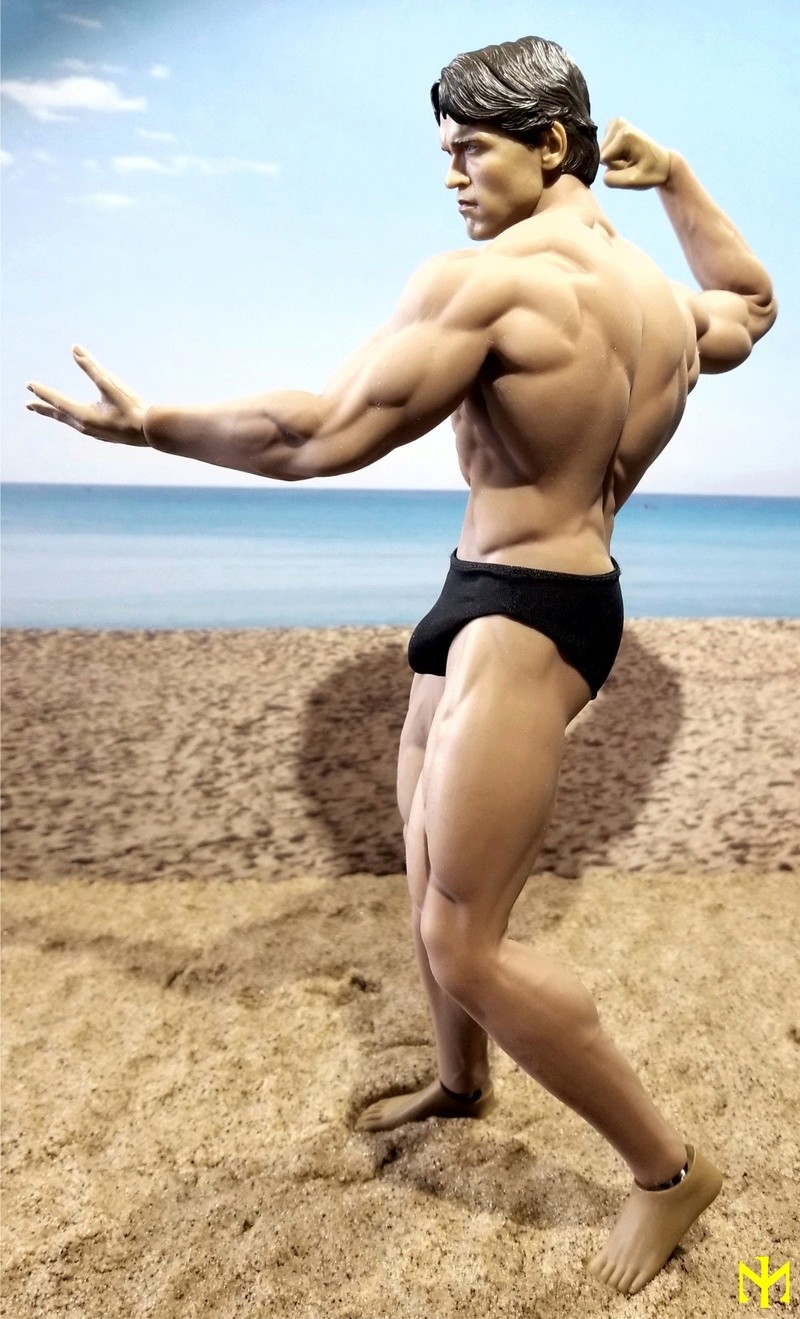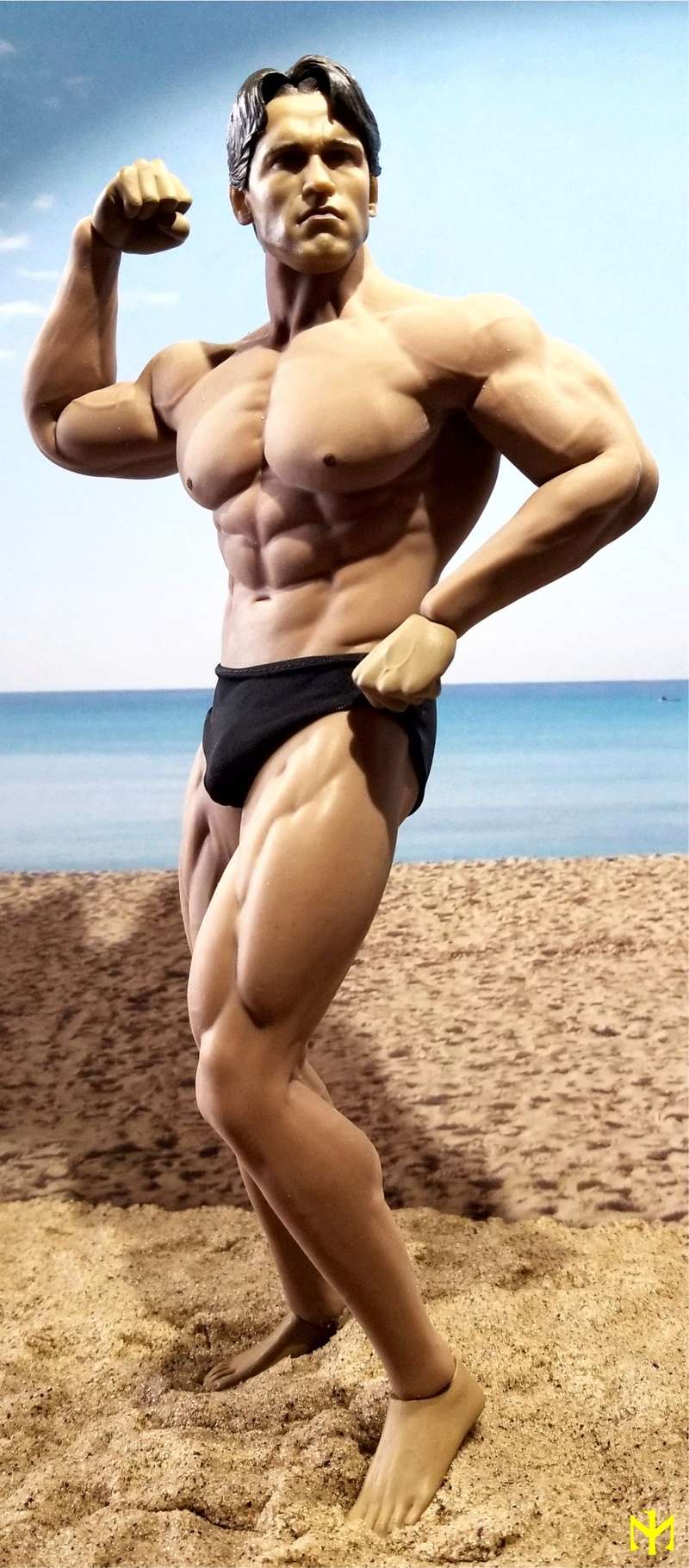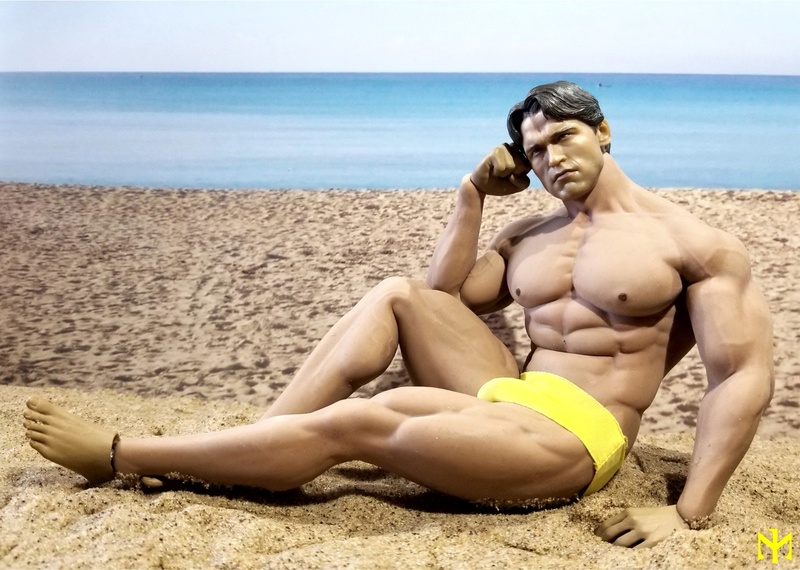 Then there are the series of photos of Arnie showing off on the beach in the company of at least three different ladies...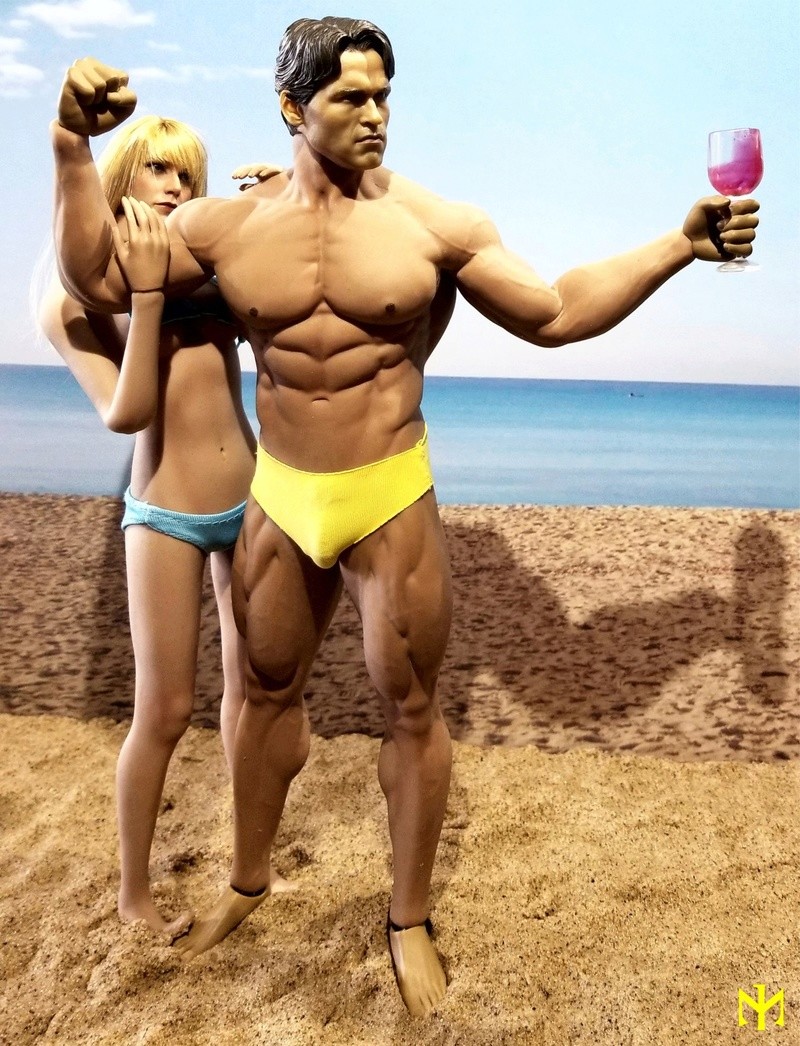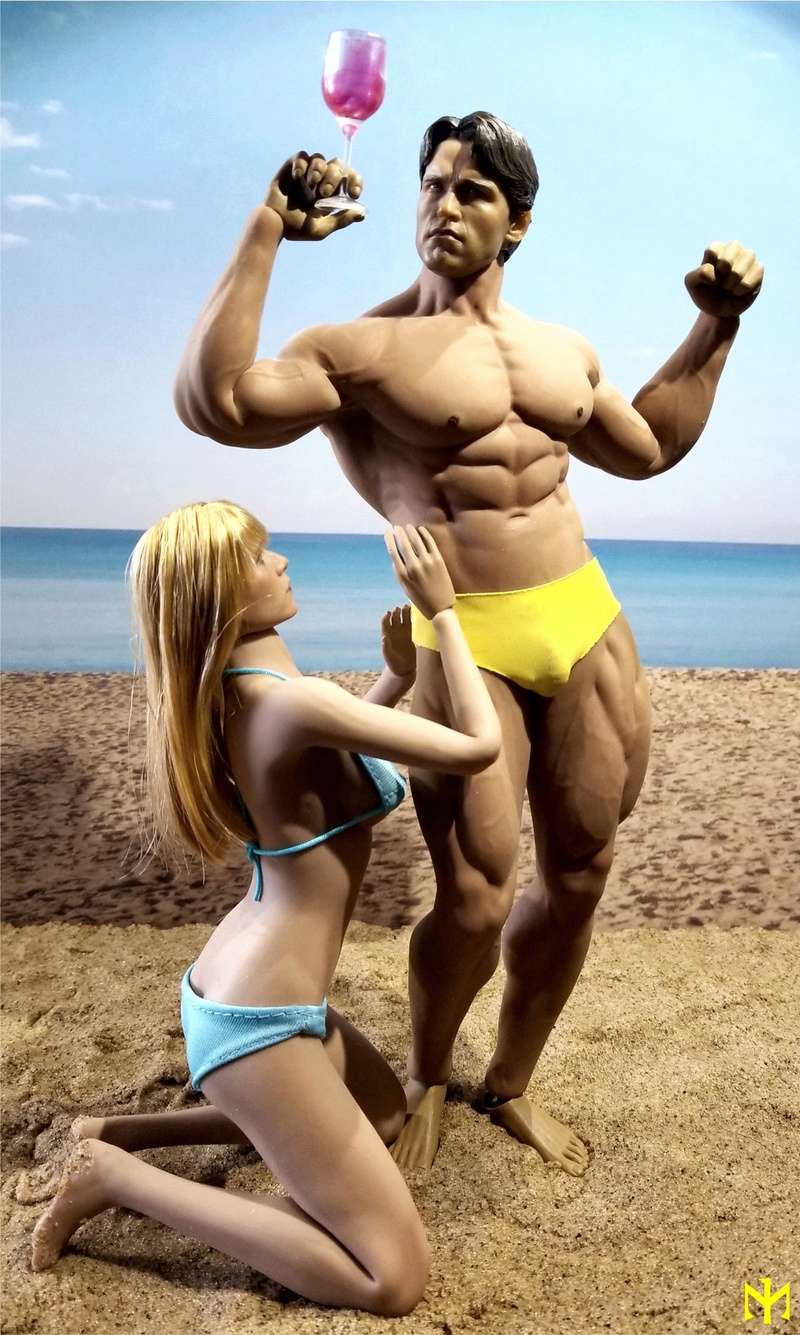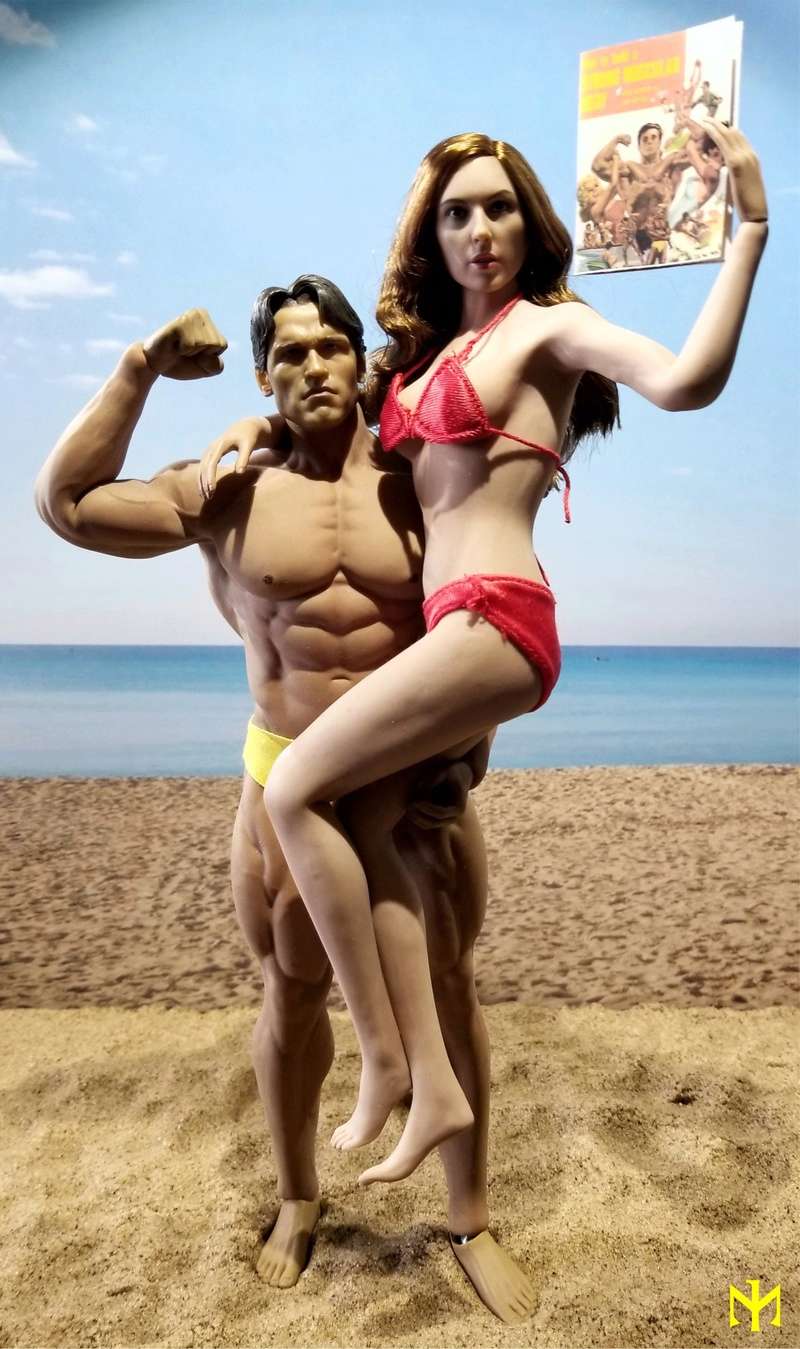 SET 4: ARNIE AT THE GYM (6)
Recreating actual photos of Arnold Schwarzenegger exervising at the gym.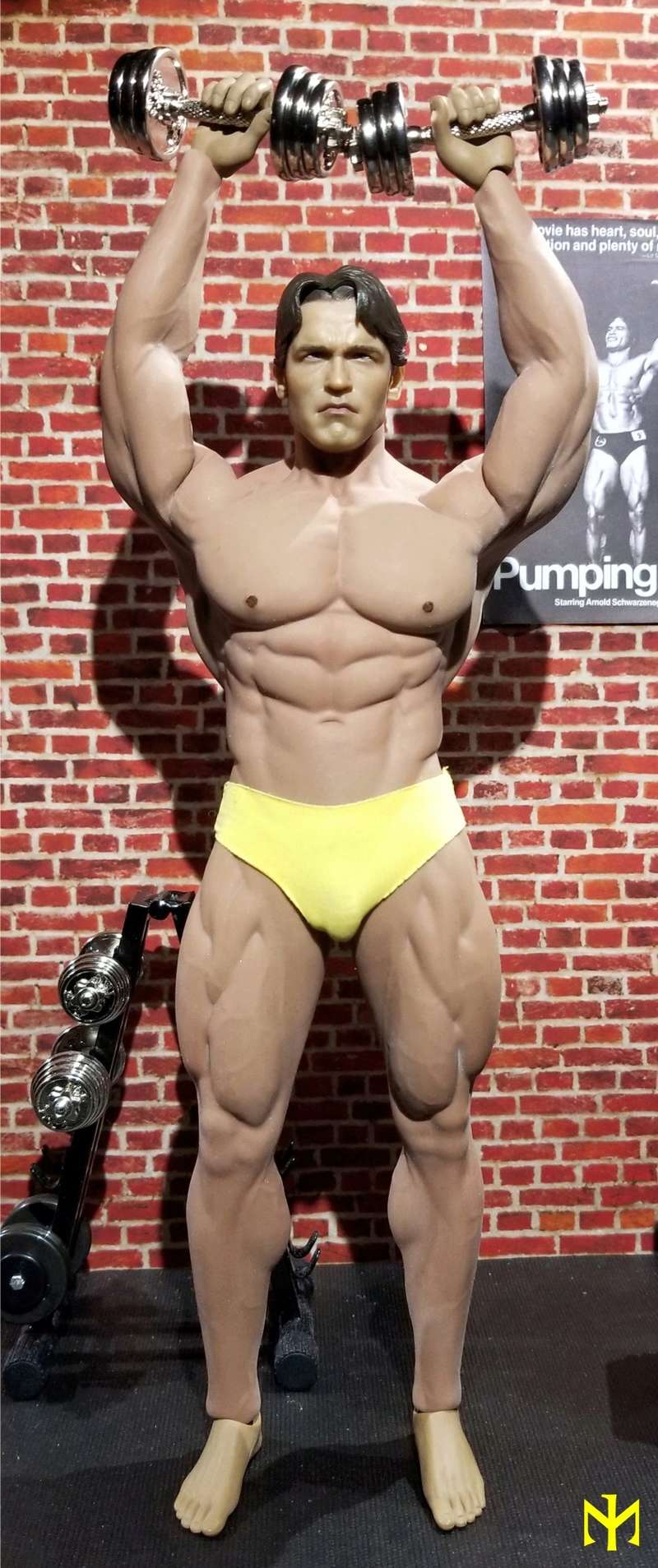 SET 5: CONAN AND TERMINATOR (5)
Recreating a few frames from the movies. I have upgraded my custom Conan the Destroyer with the M35. Not sure how well my ambitious attempt to recreate the Terminator's arrival worked out, but the point is, the body can make the right pose. Now if it only had an additional pair of feet with bent toes... (this time I didn't substitute any from ACI).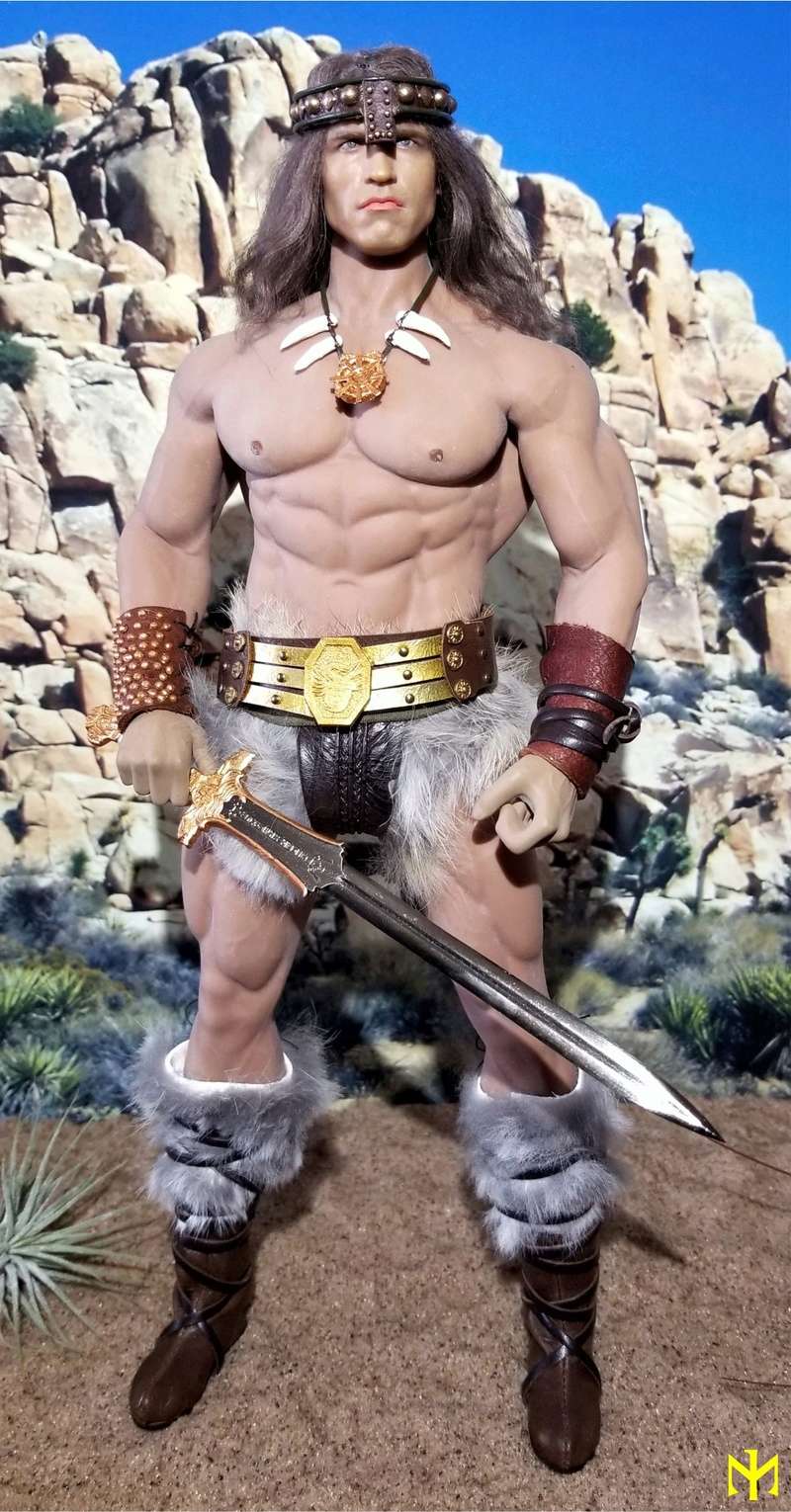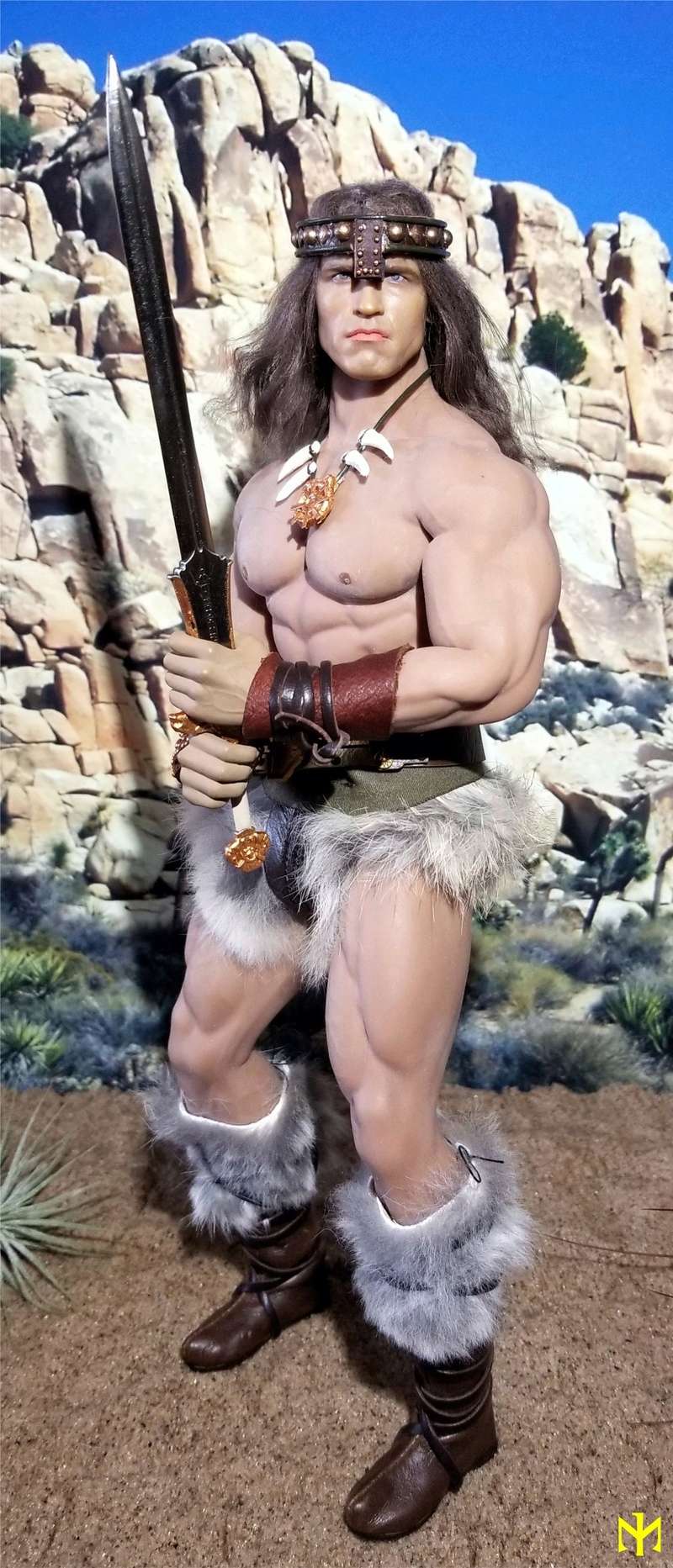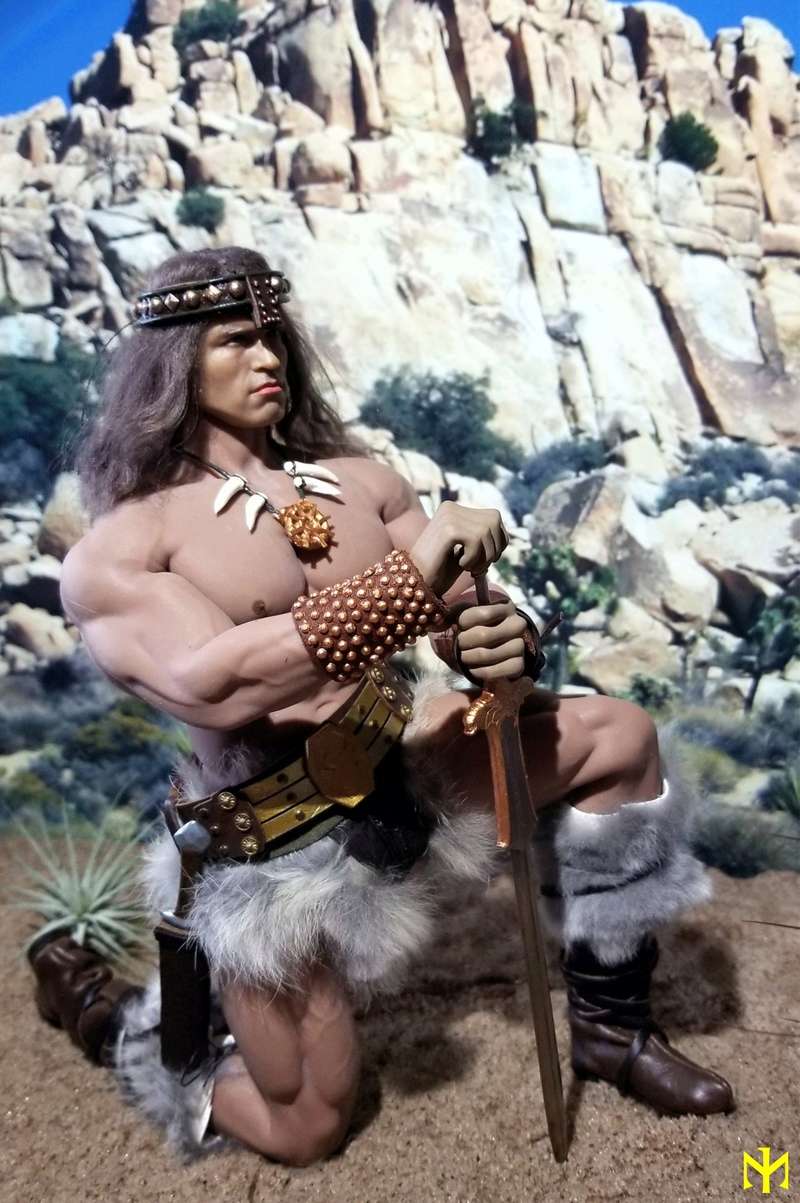 SET 6: THOR (6)
Reconstituting my custom non-superhero Thor (still played by Chris Hemsworth) with M35.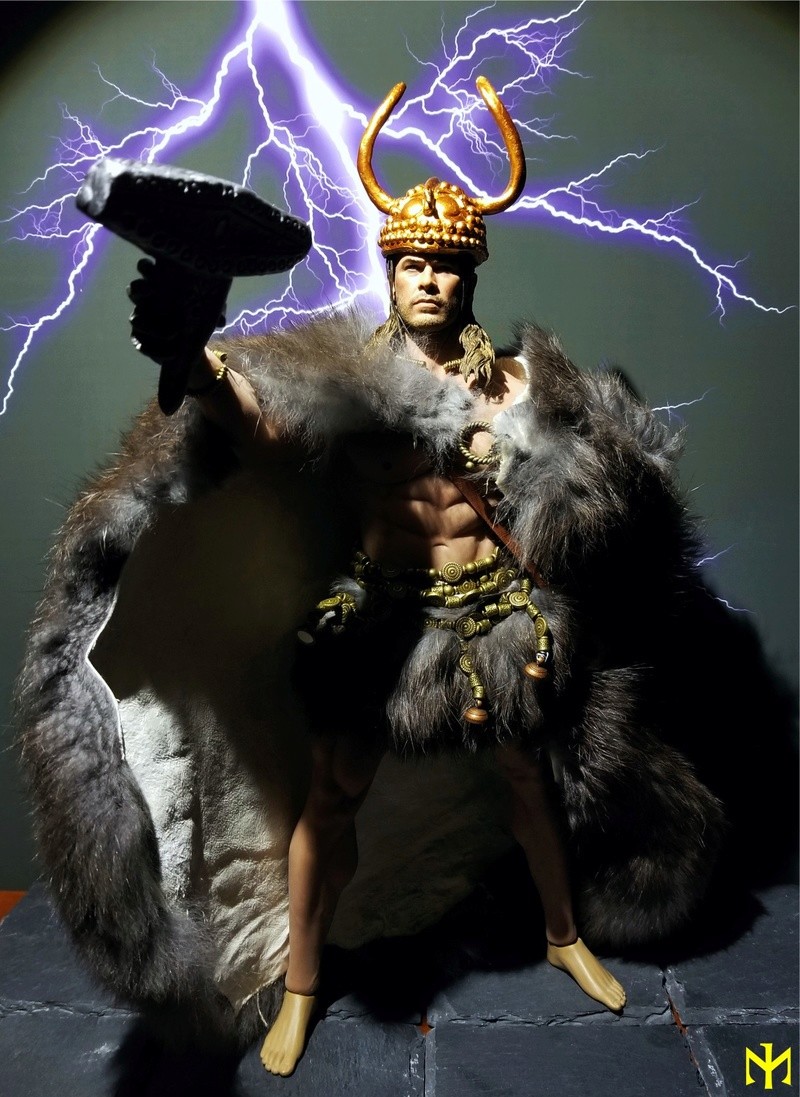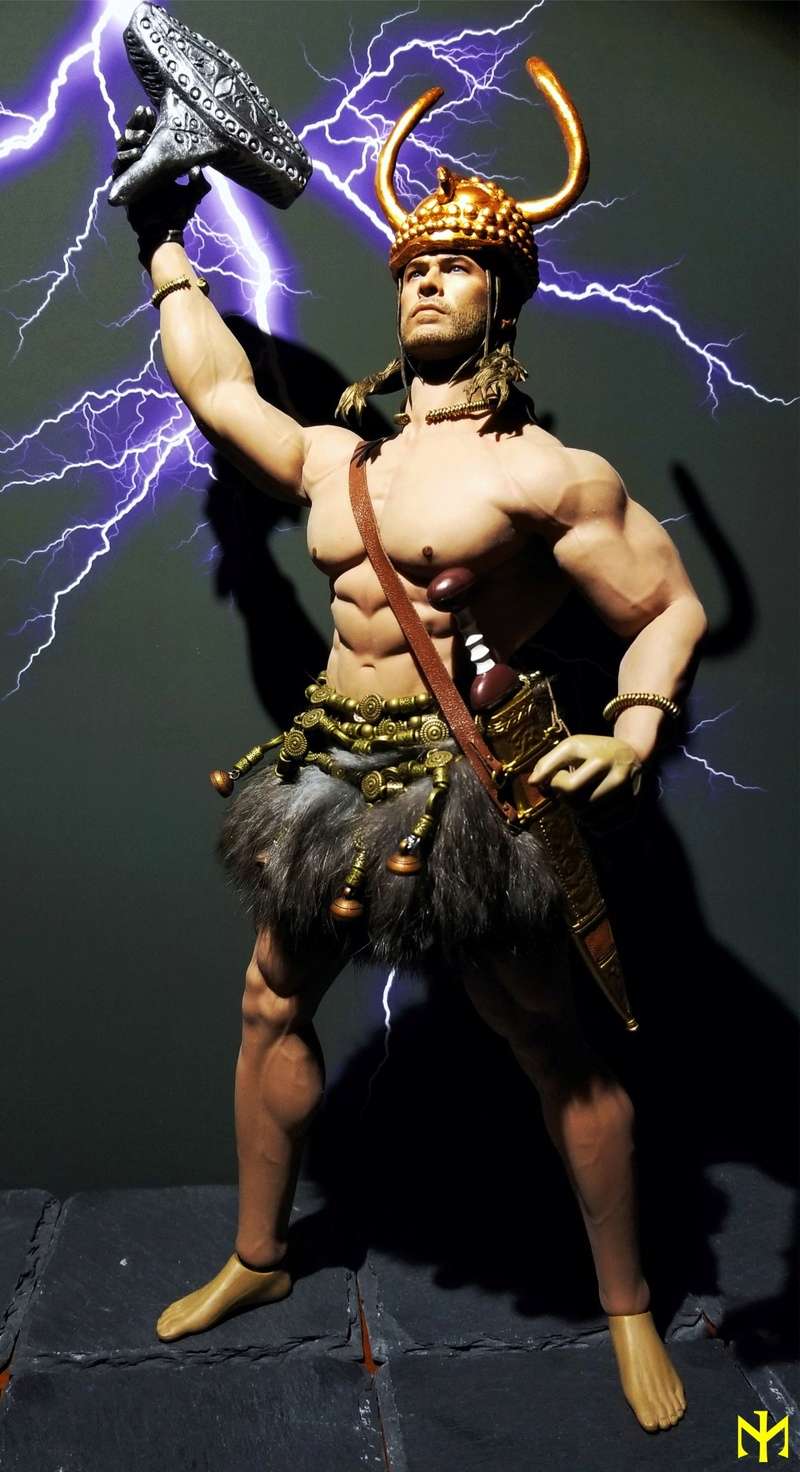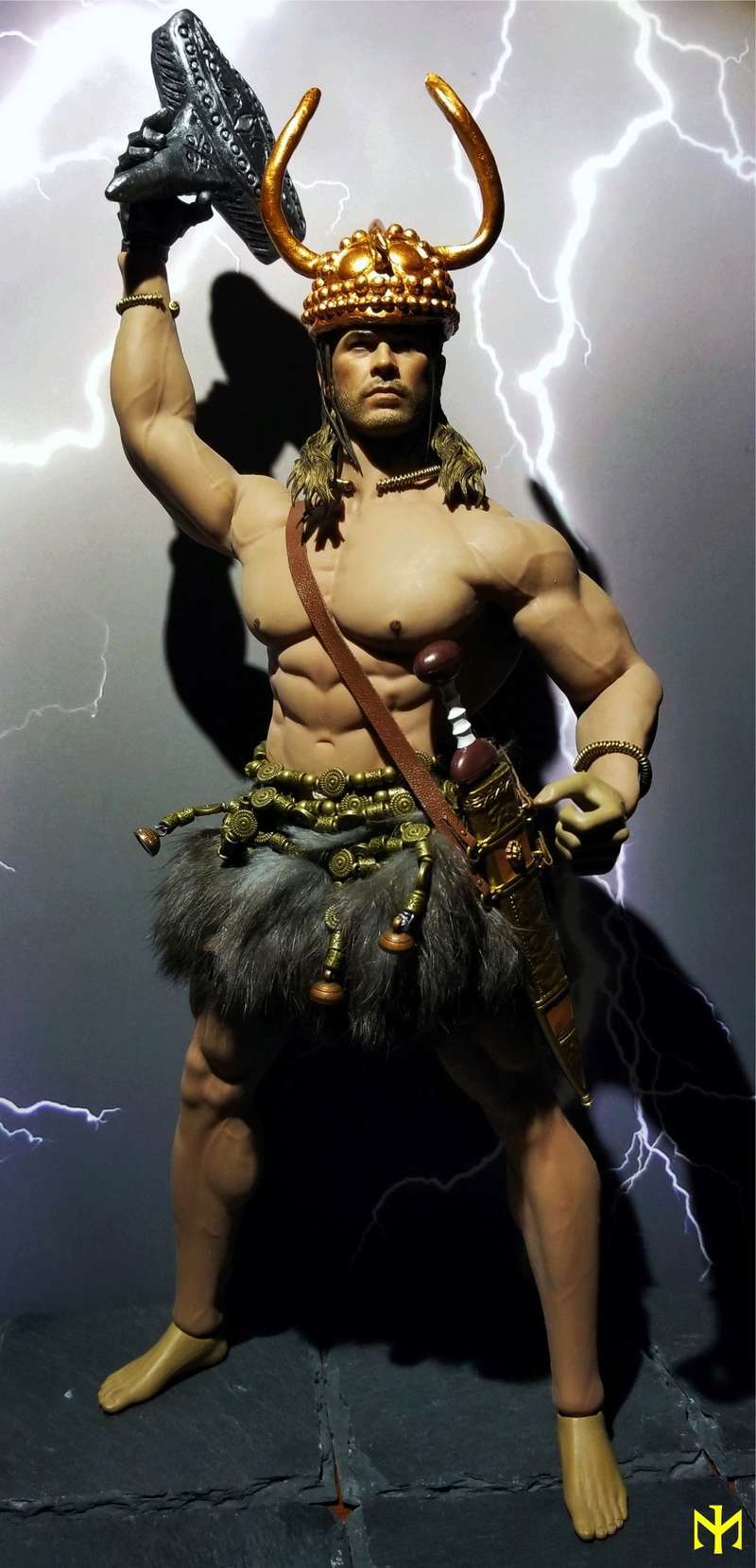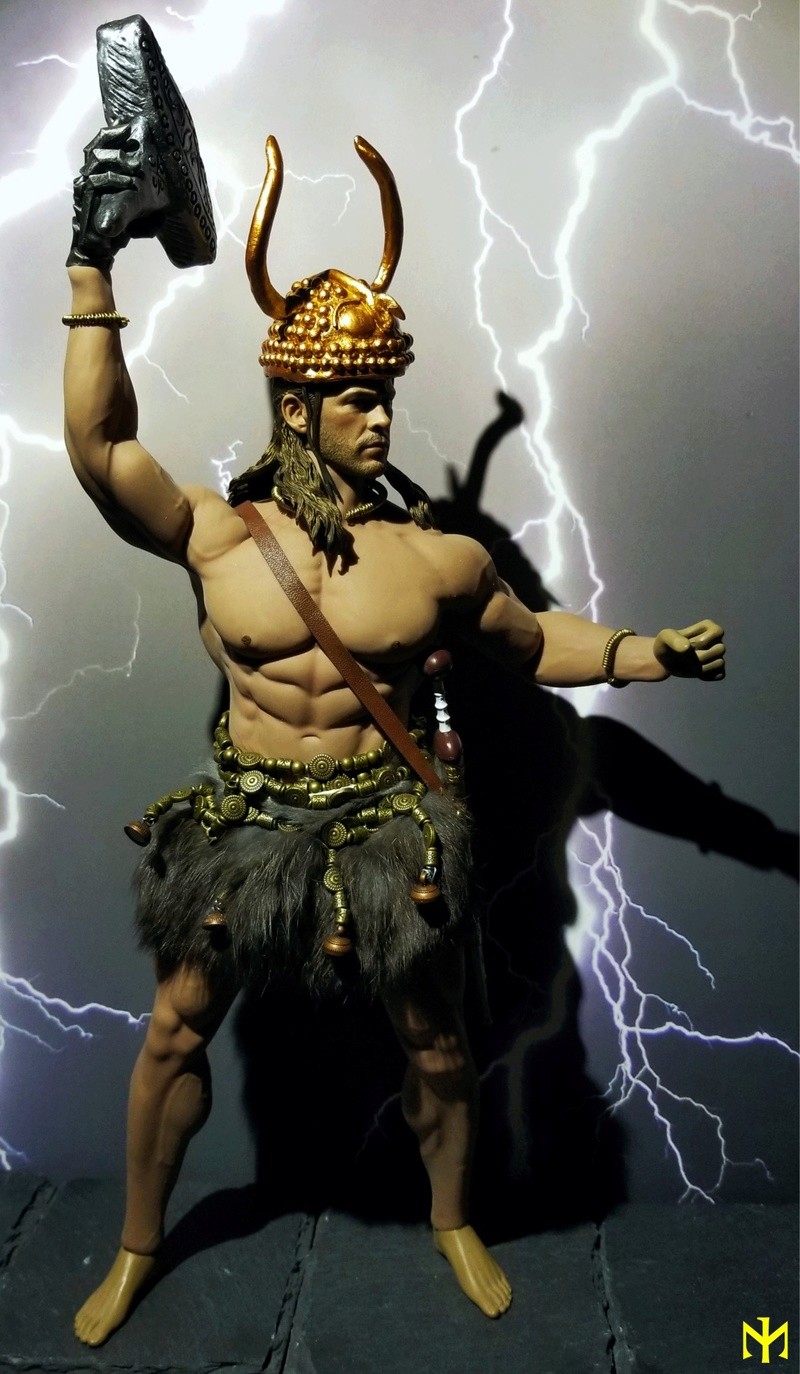 Chris Pratt decided he had to bulk up, too... M35 works quite well with the HT Star Lord 2 head sculpt.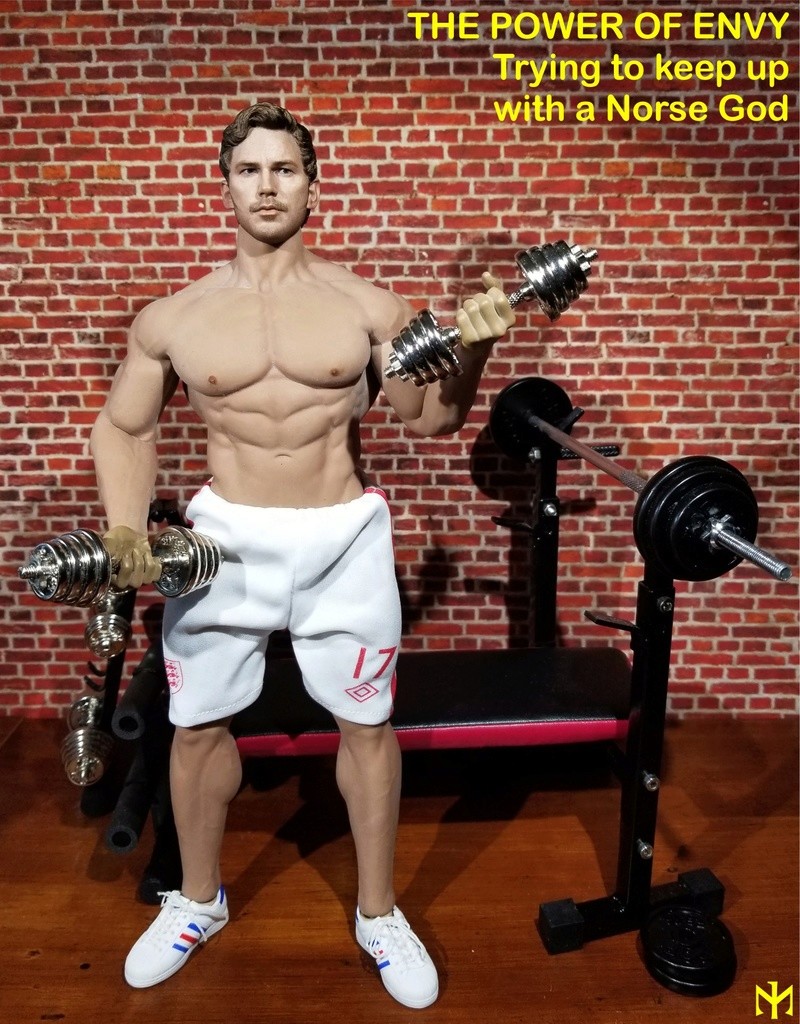 SET 7: THESEUS AND THE MINOTAUR (6)
The non-movie-based Theseus (still played by Henry Cavill) uses an M33, while my custom Minotaur (uncredited) has been upgraded to M35. The scenes are based on ancient Greek art.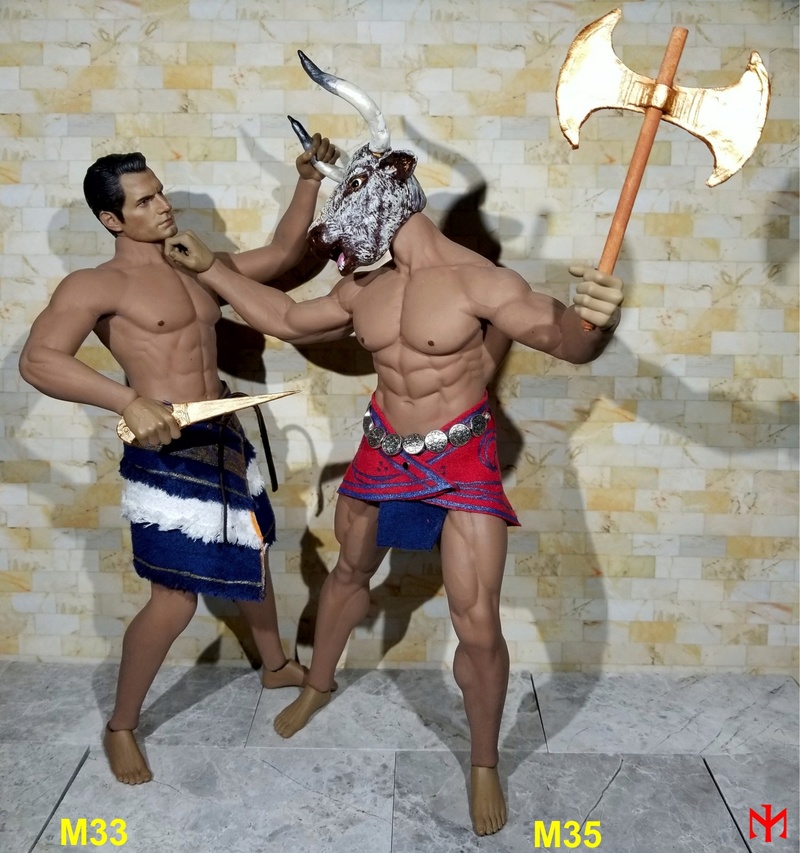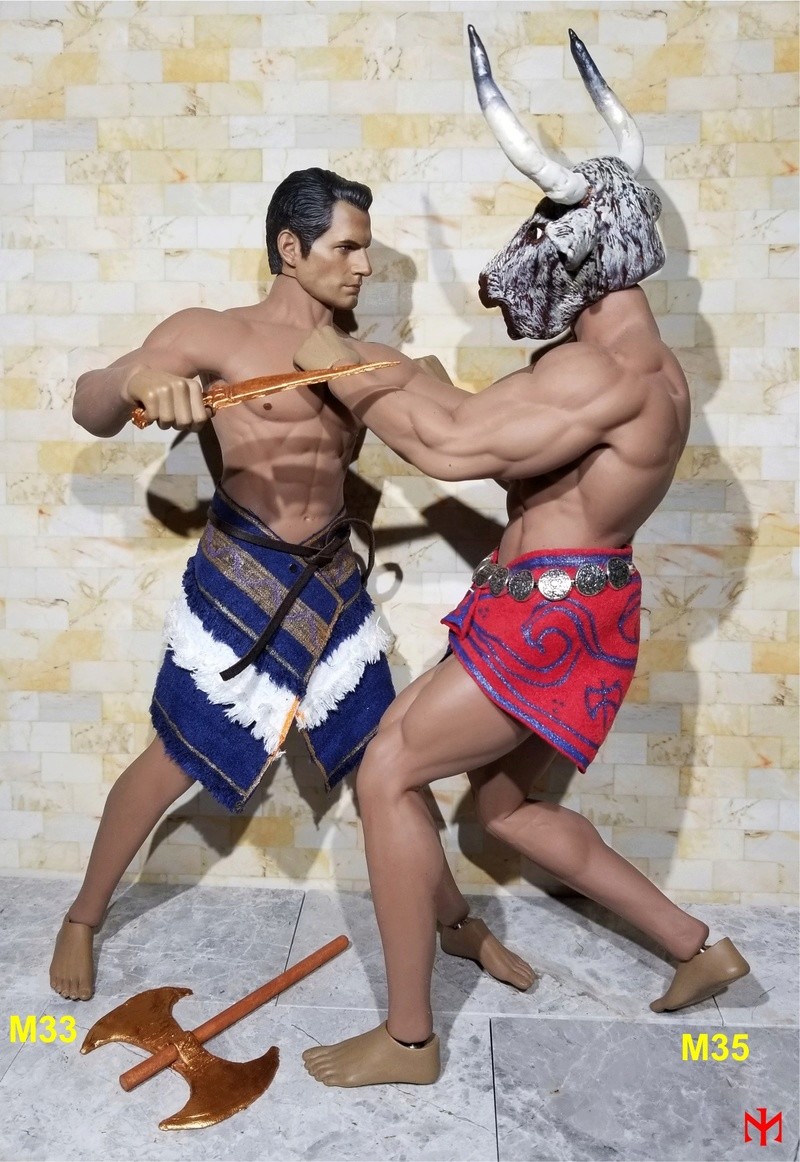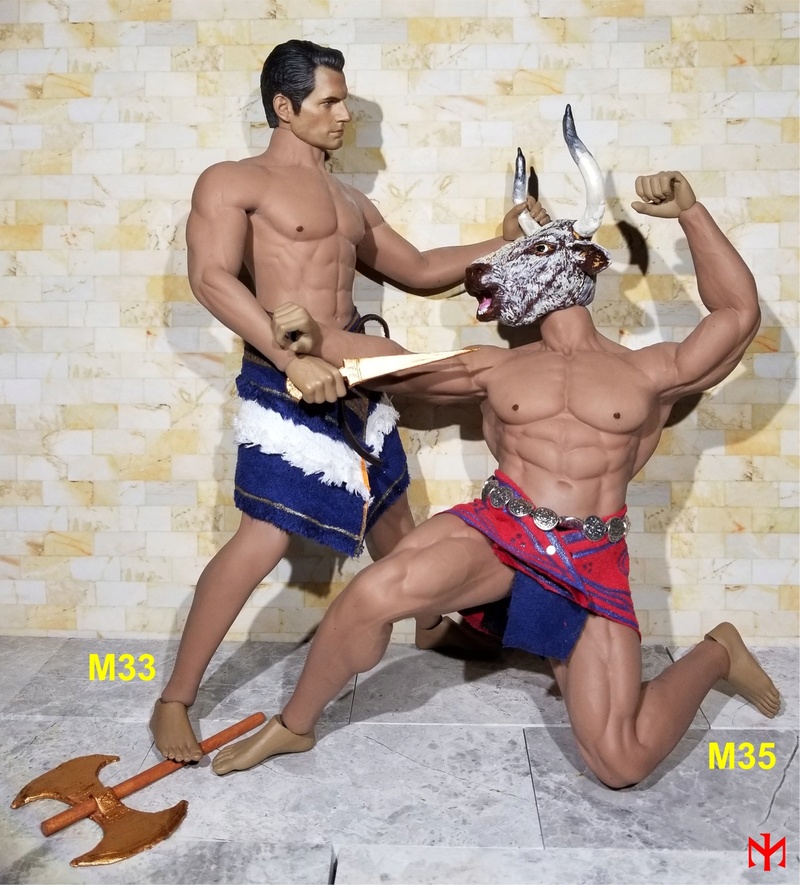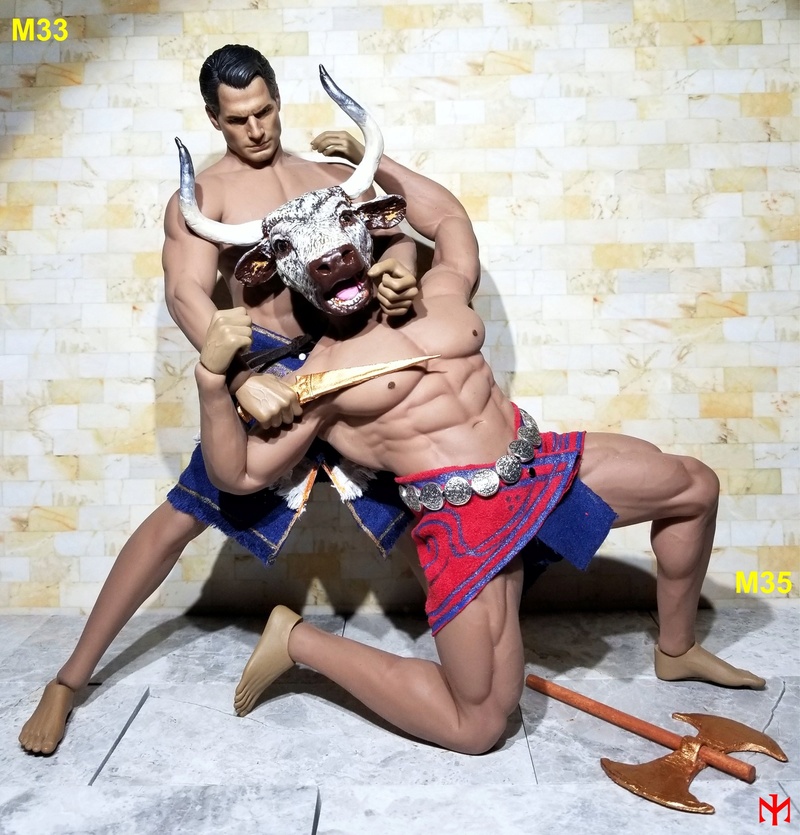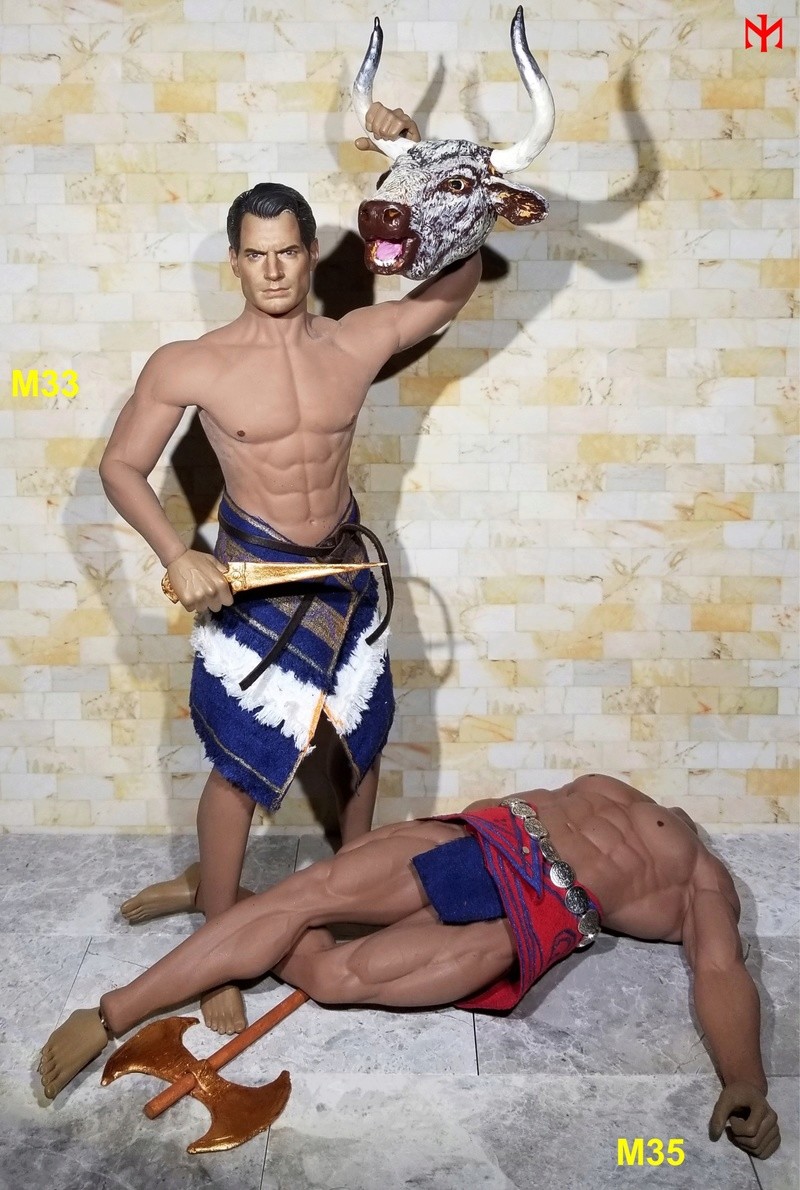 SET 8: IVAN DRAGO (3)
I repainted the Hot Toys Ivan Drago head (and I have repainted it yet again since taking these photos), but it is still a little off. Perhaps it is that Hot Toys had still not perfected realistic head sculpts at the time it made it (Blitzway/DAM's Universal Soldier Andrew Scott was a much better rendition of Dolph Lundgen). It works reasonably well on M35, although in truth the head is a bit large and was designed to be used with a taller body. And yes, I don't have the right boxing outfit (the HT booted feet were too small anyway), so just imagine him as a MMA or UFC fighter.

SET 9: DUTCH from PREDATOR (26)
Sometime ago I noticed that my Hot Toys Dutch figure had mysteriously broken at one knee. I tentatively repaired the damage, but have been thinking of finding a better permanent solution. Although M34 would probably be better both for appearance and articulation (as it will not fill up the tight clothing quite as much and therefore remain more poseable), I tried out the Arnie head, outfit and gear on M35. It worked remarkably well, although the fit is very tight, as might be expected. I suppose it helped that the camo shirt was sleeveless, although it still barely fit. The long pantlegs and sleeves of the overshirt/jacket show that it is possible to cram M35's muscles into such clothing, although it was admittedly designed for a type of muscular body to begin with. If I were going to use a TBLeague body as a permanent solution here, I will probably go with M34.
The first five photos convey an appearance only really seen in the "making of" footage, but would show off the body better.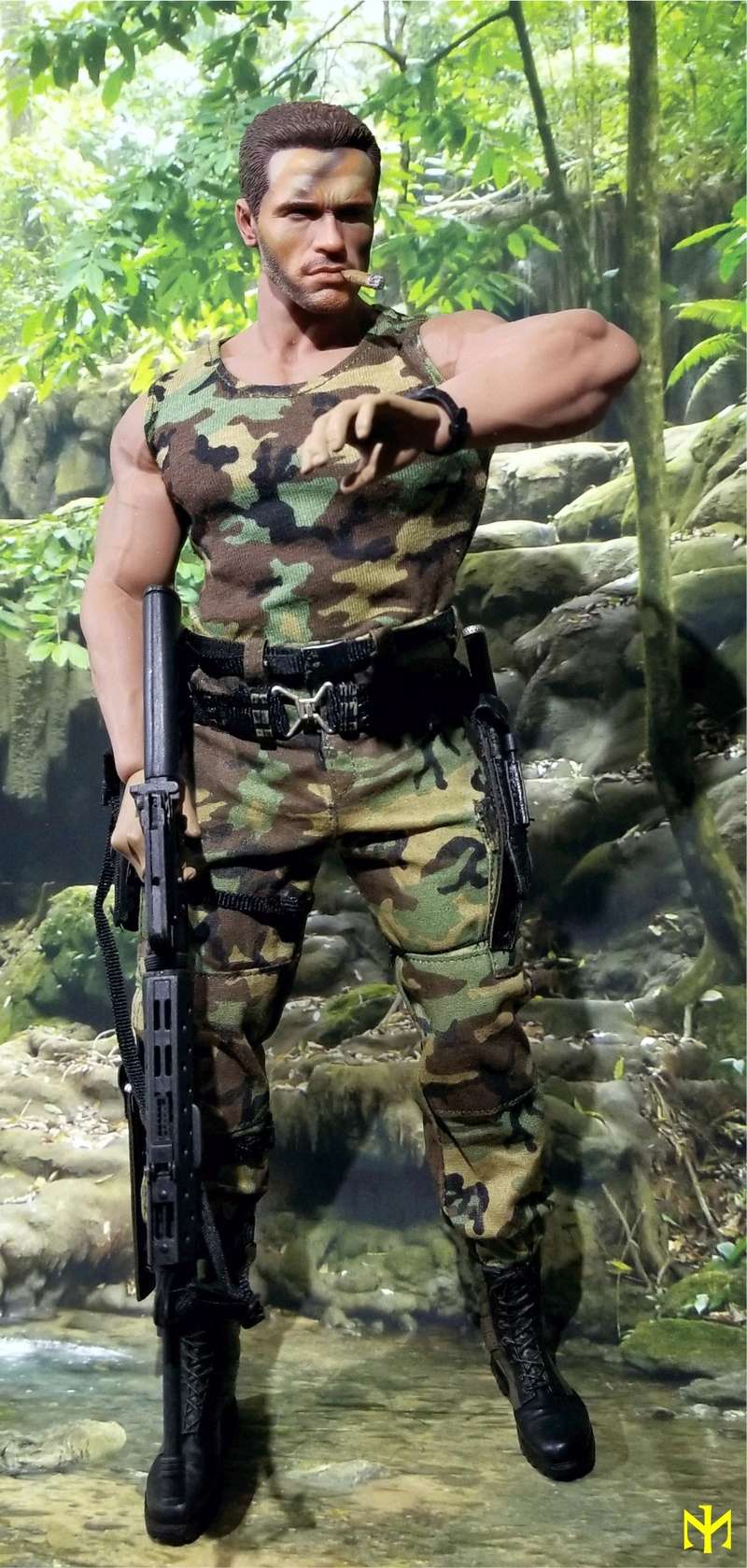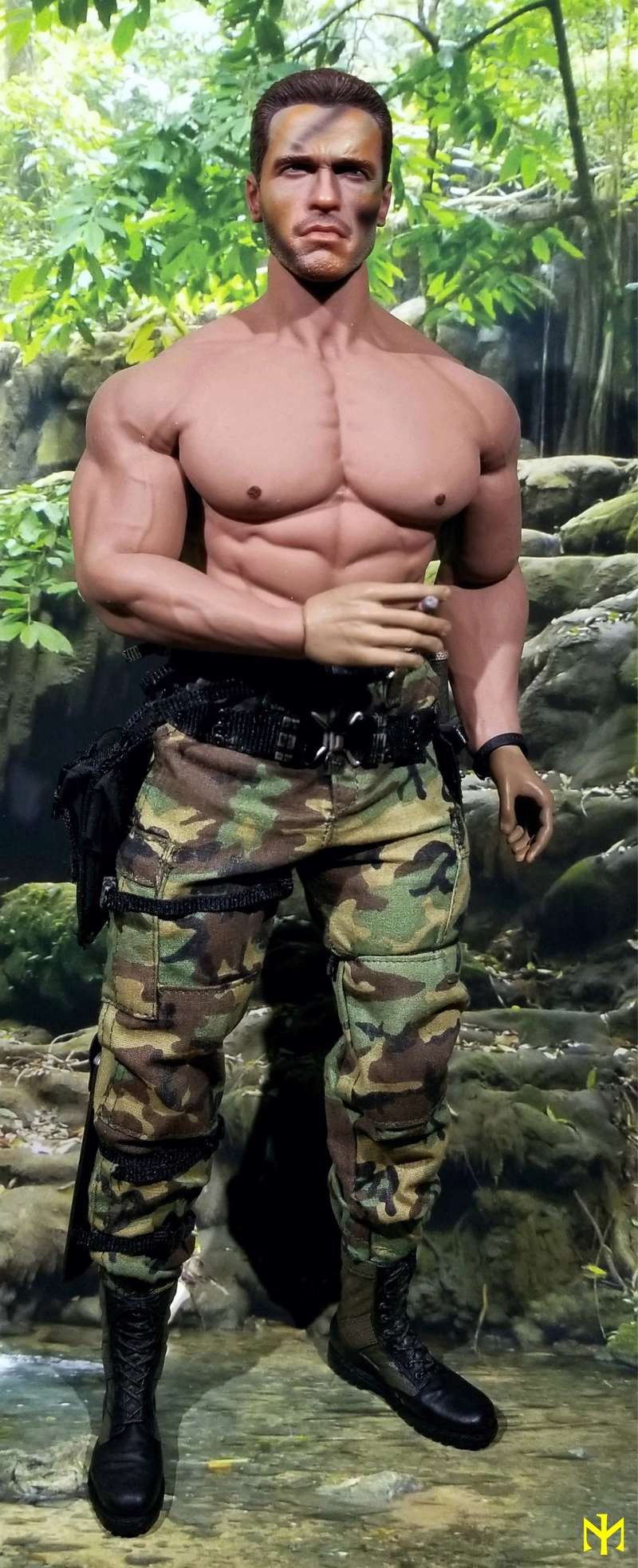 The remaining photos are all based on actual frames from the film, in chronological order. Why did I take so many? I got carried away with research and trying to replicate what we see on the screen. Why did I post so many of them? Not quite sure; it was hard to choose between them, especially as many came out pretty well.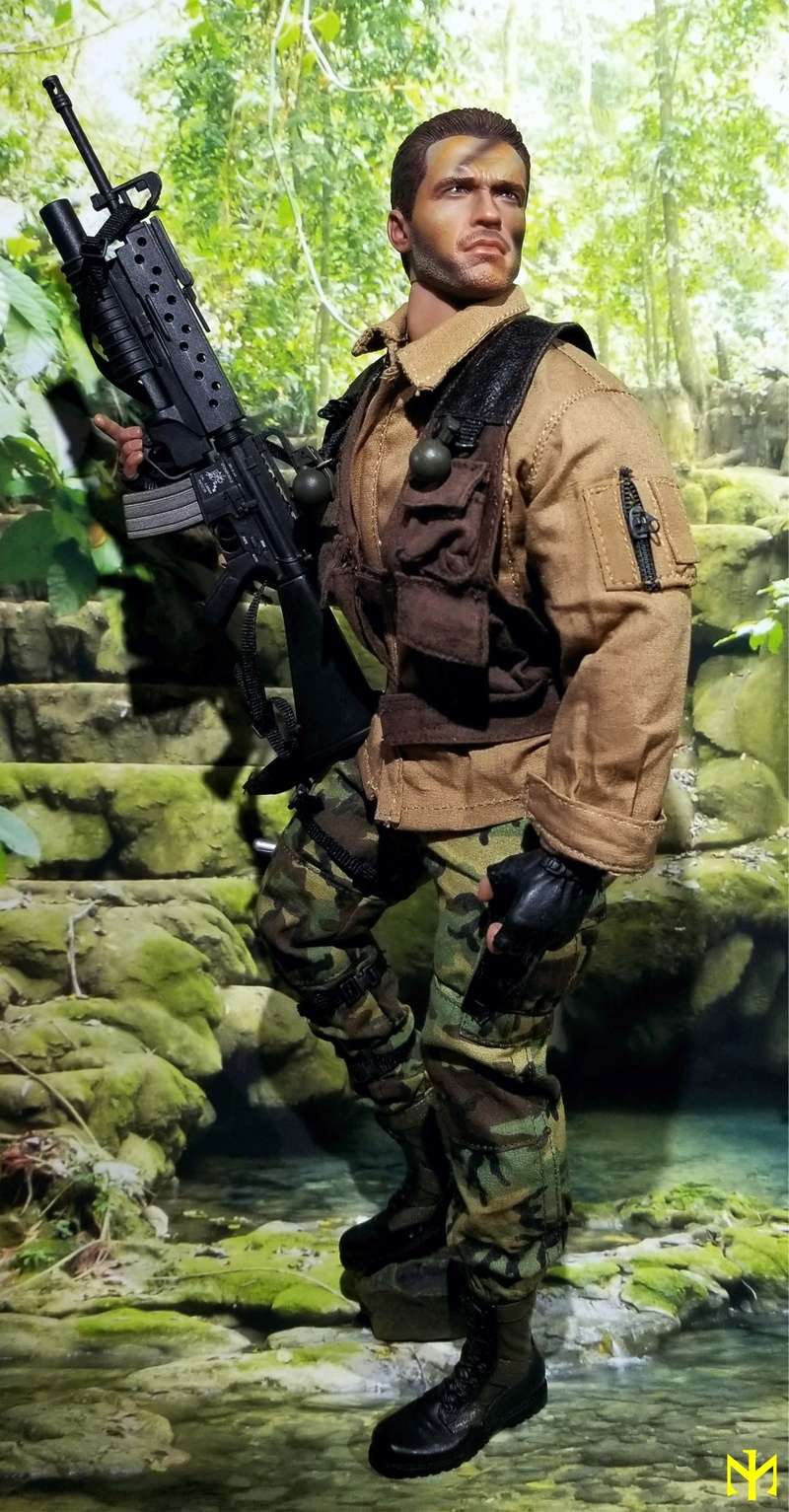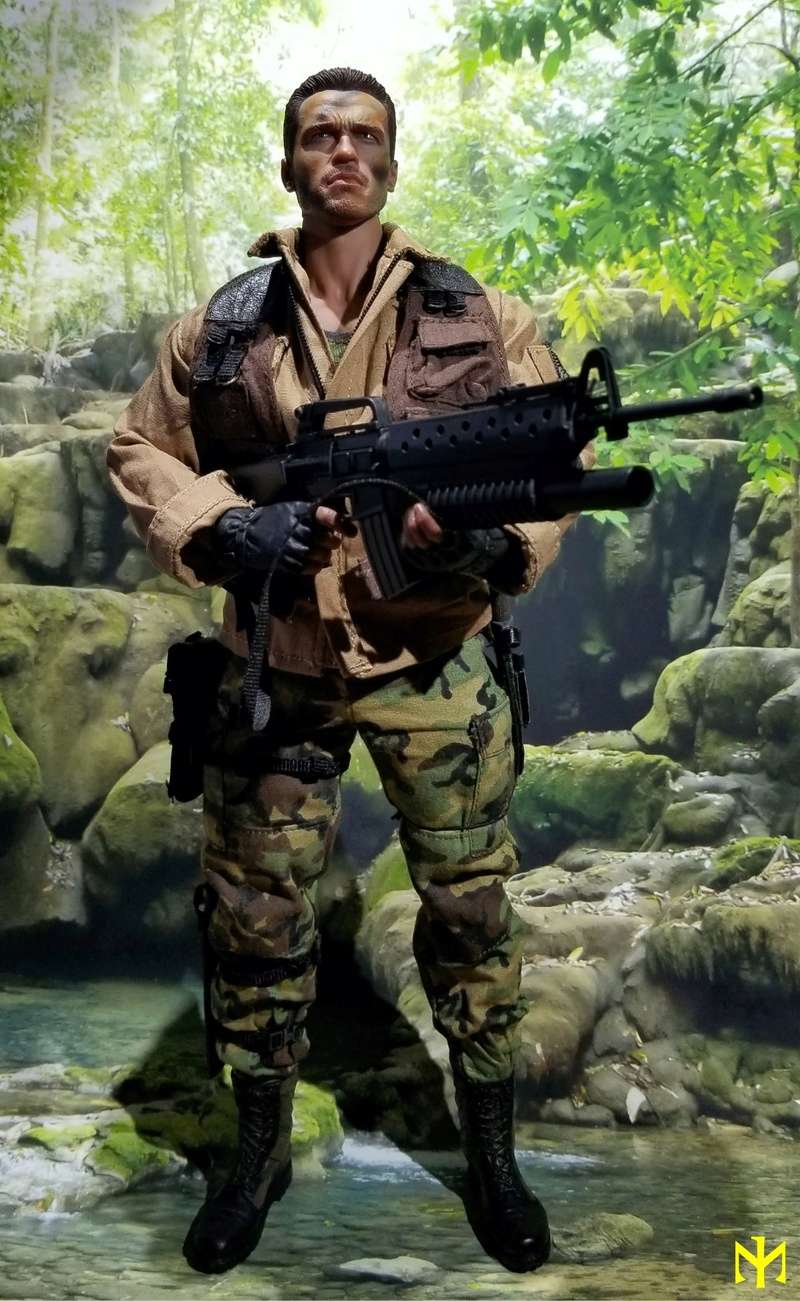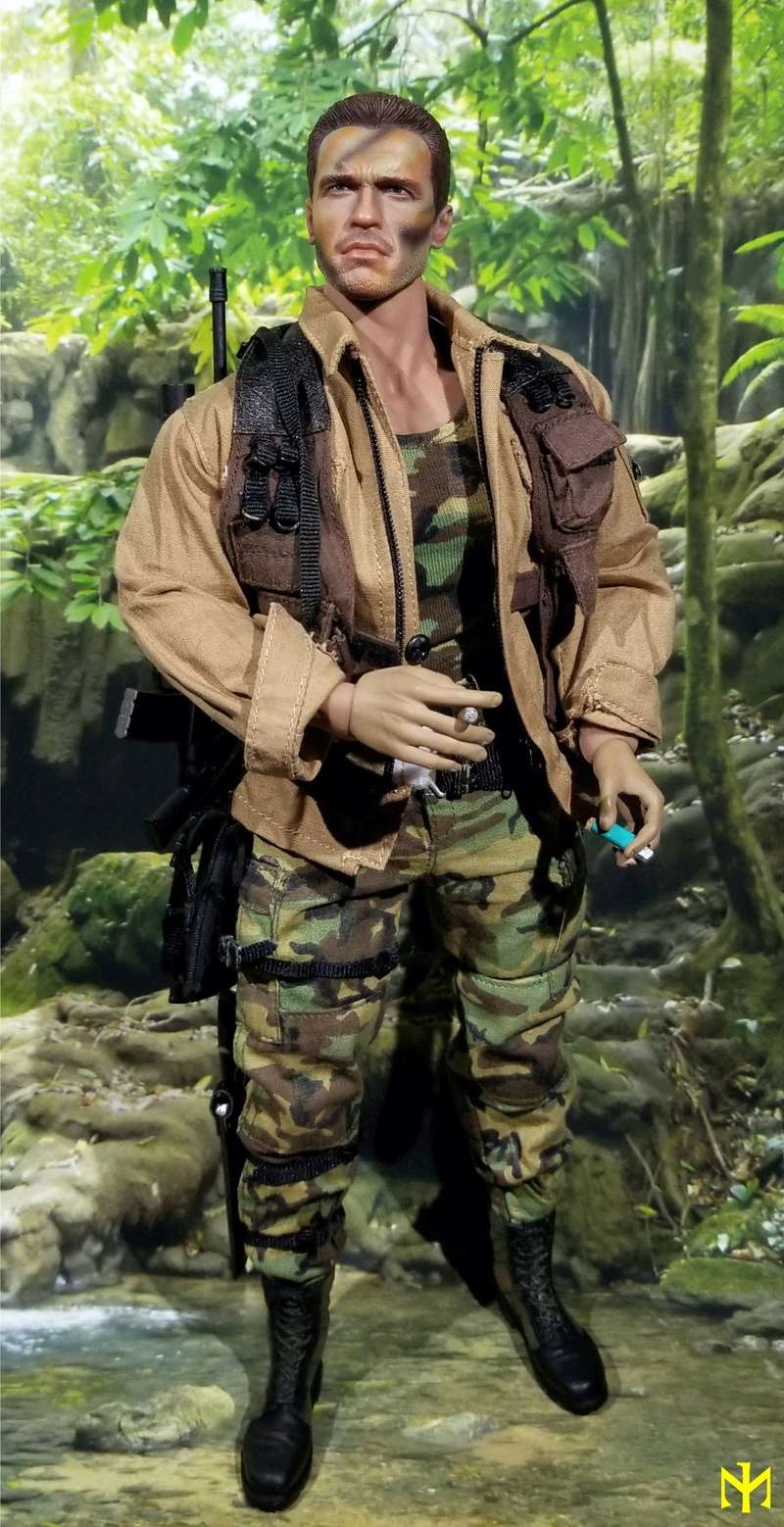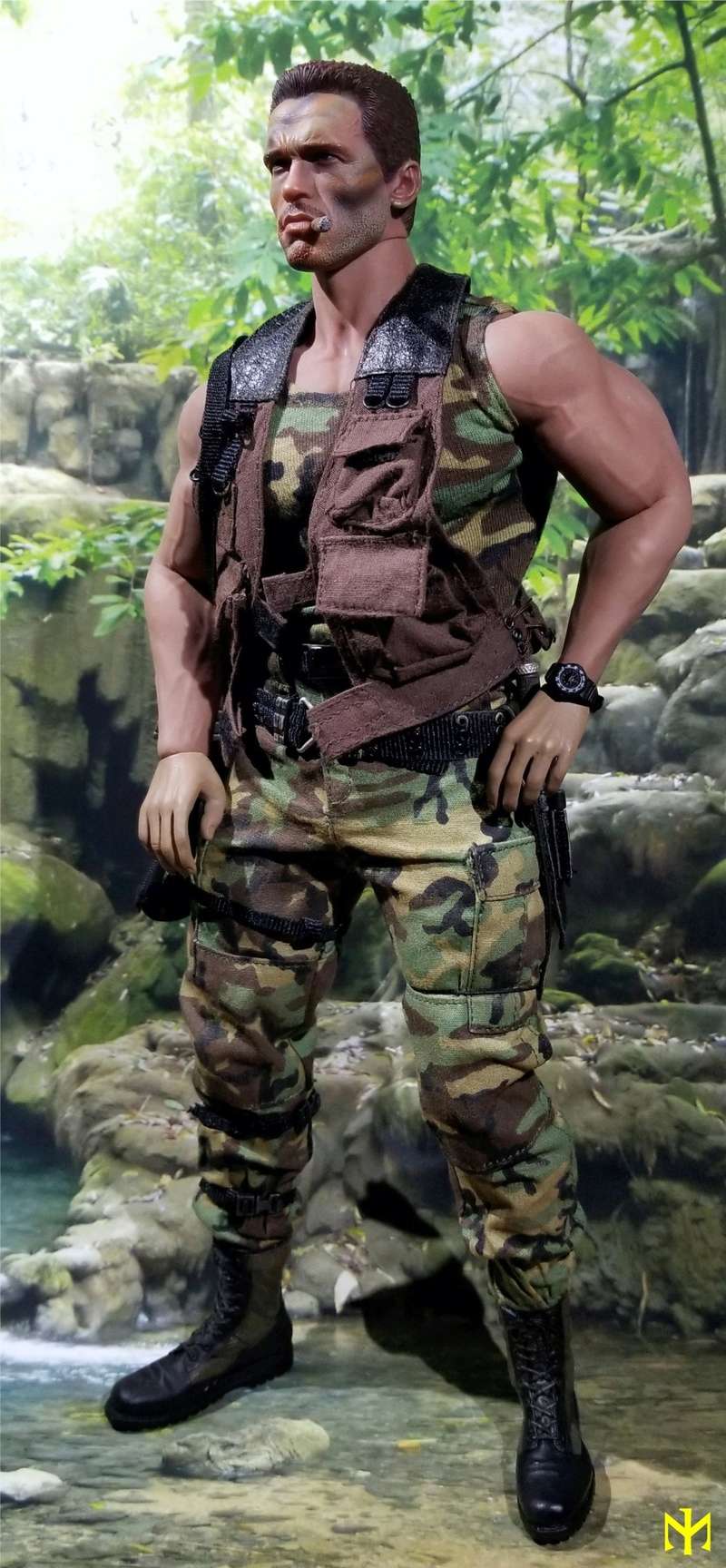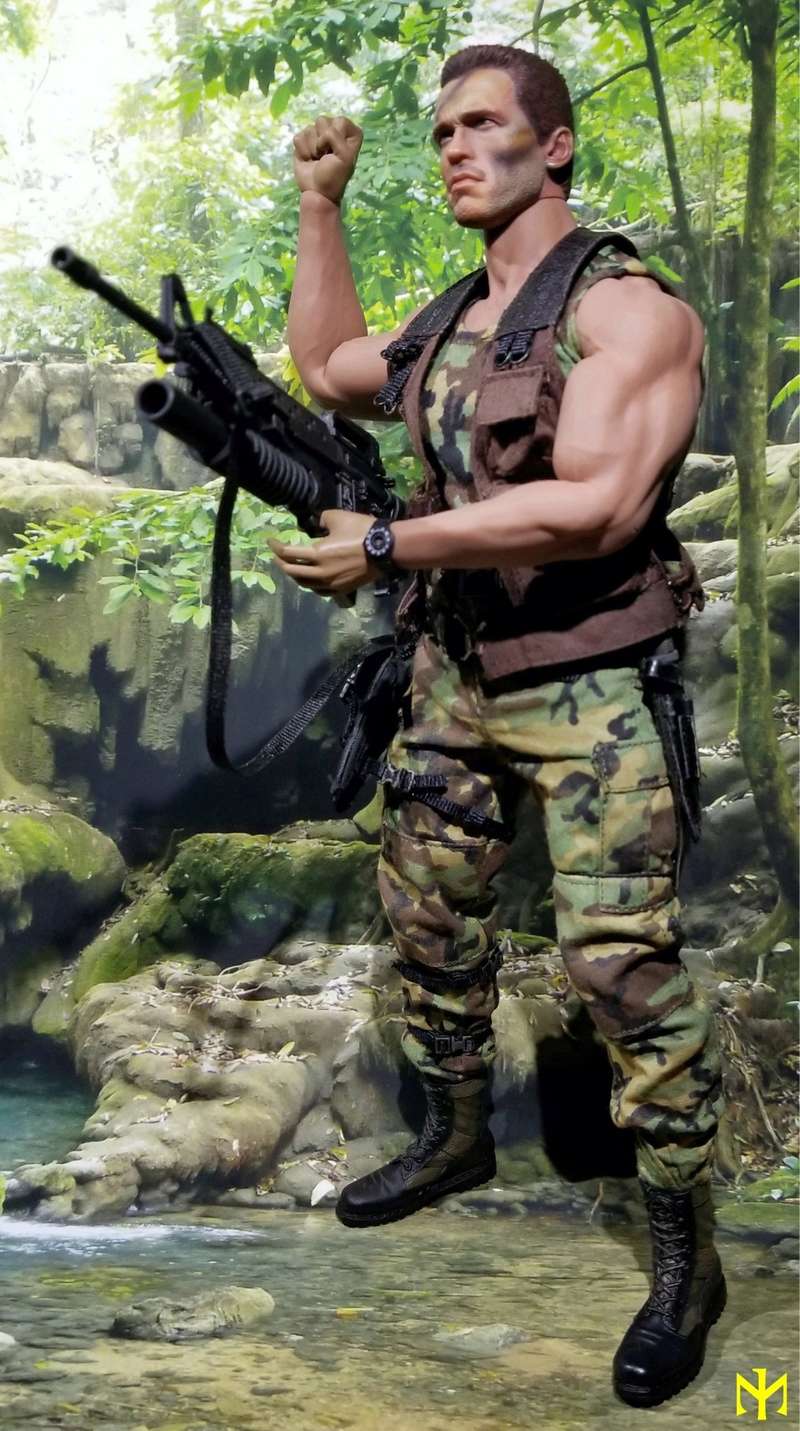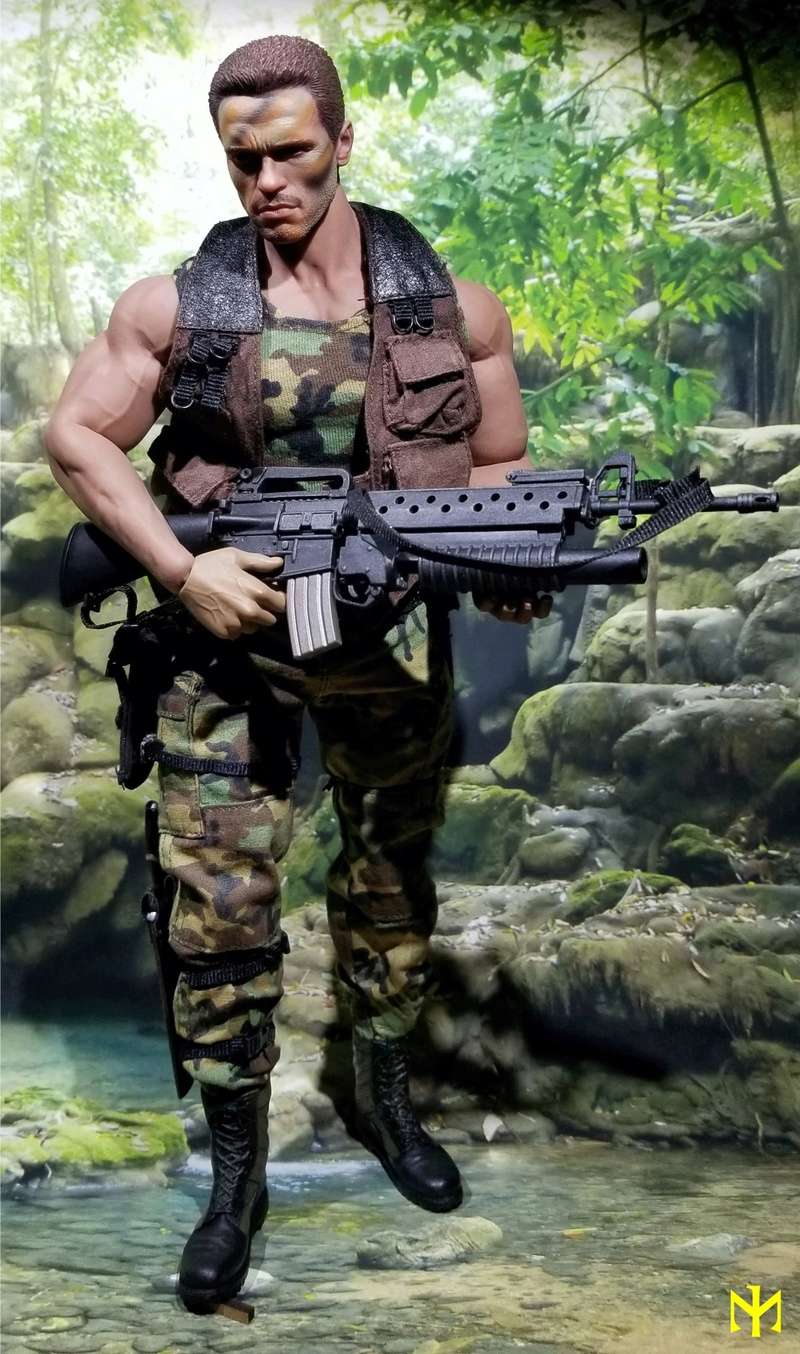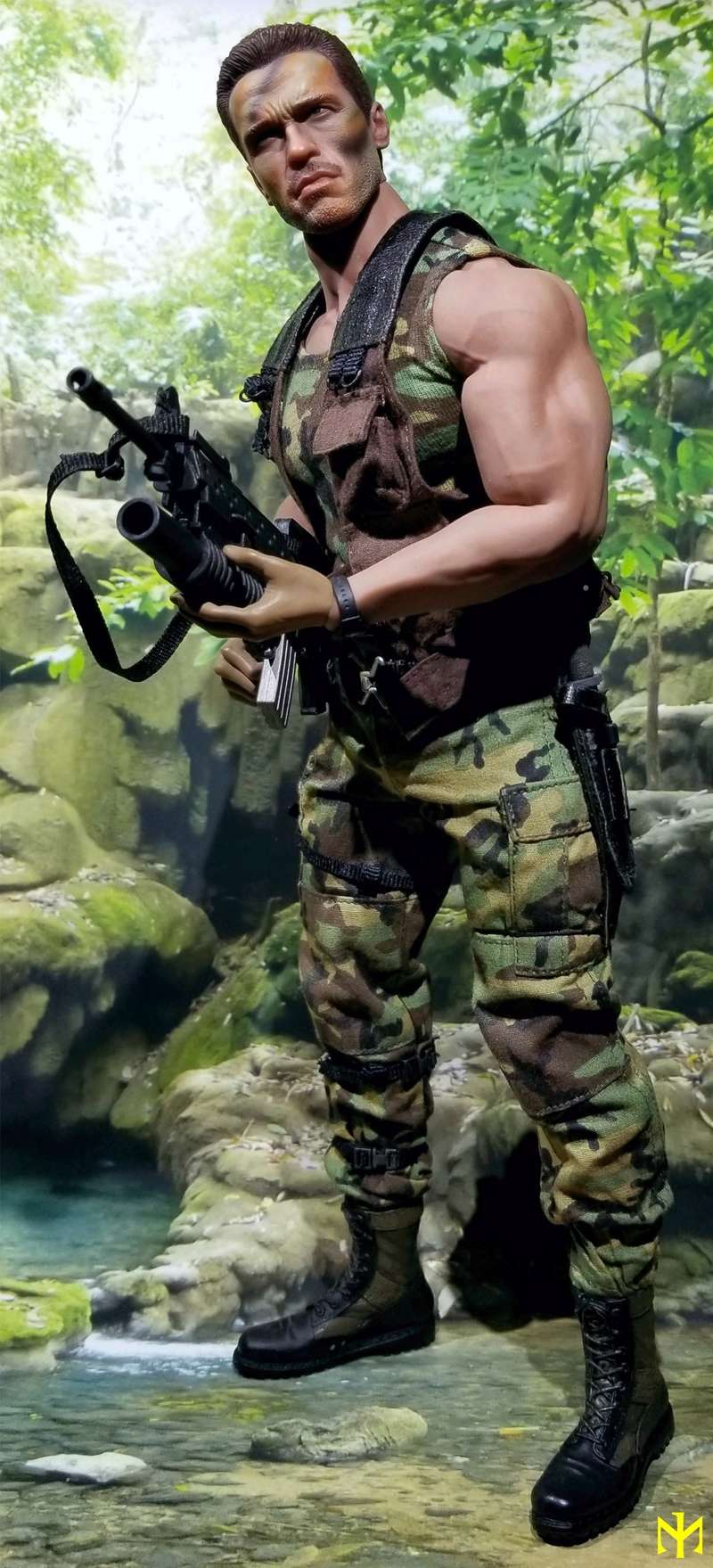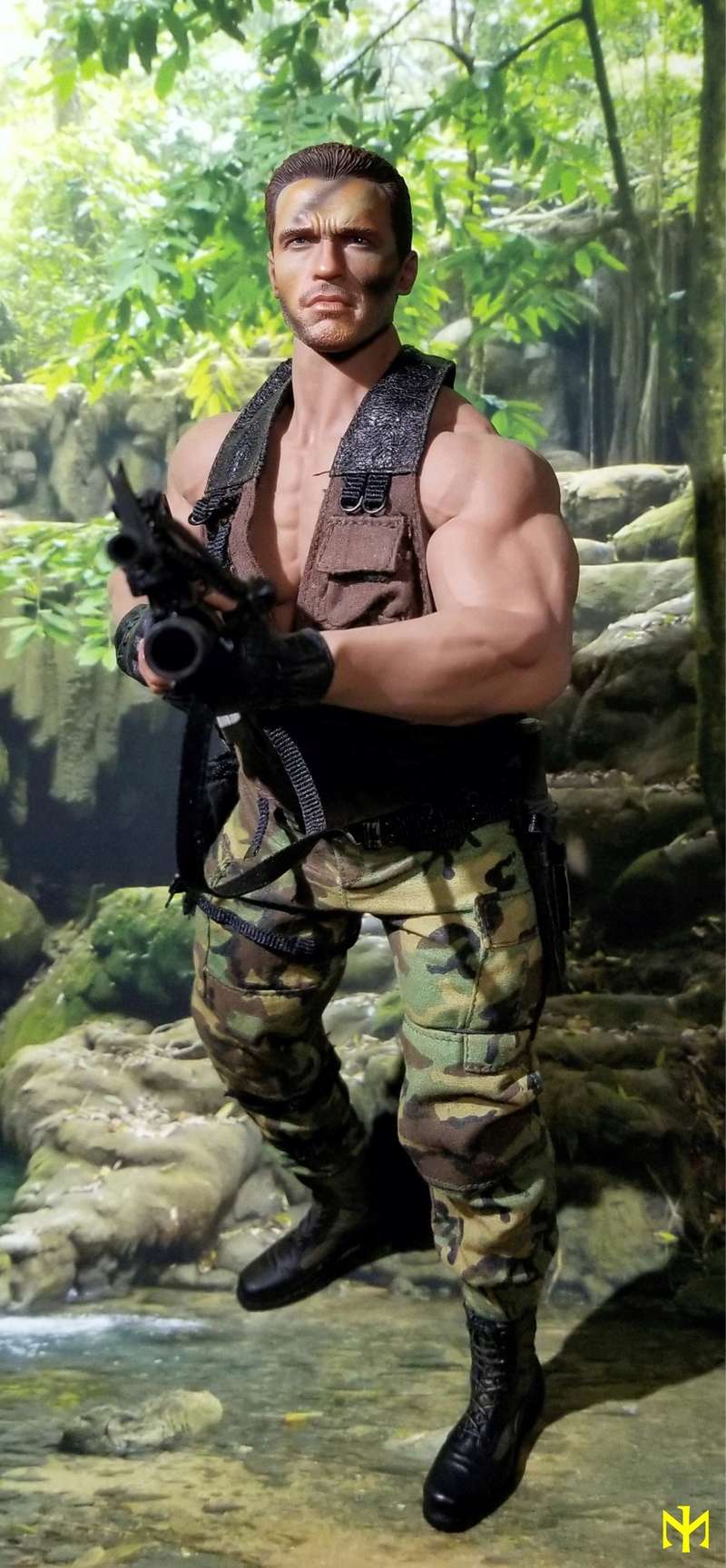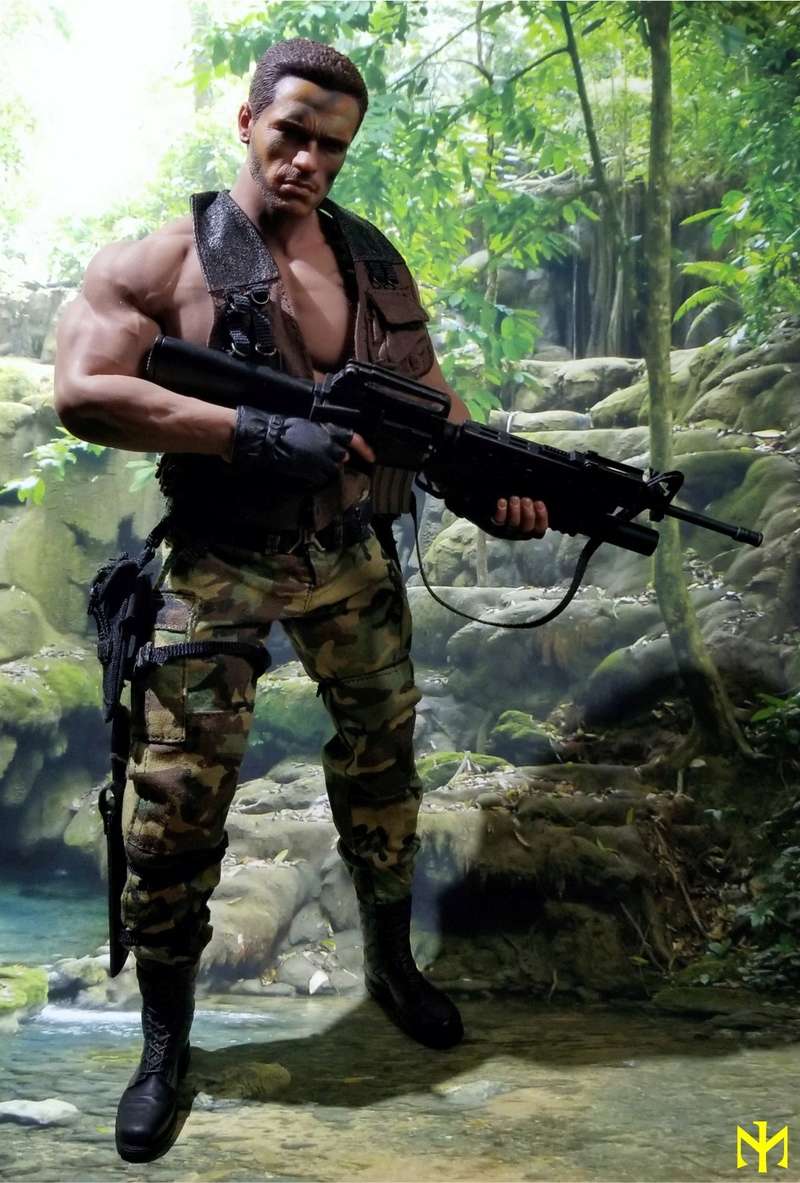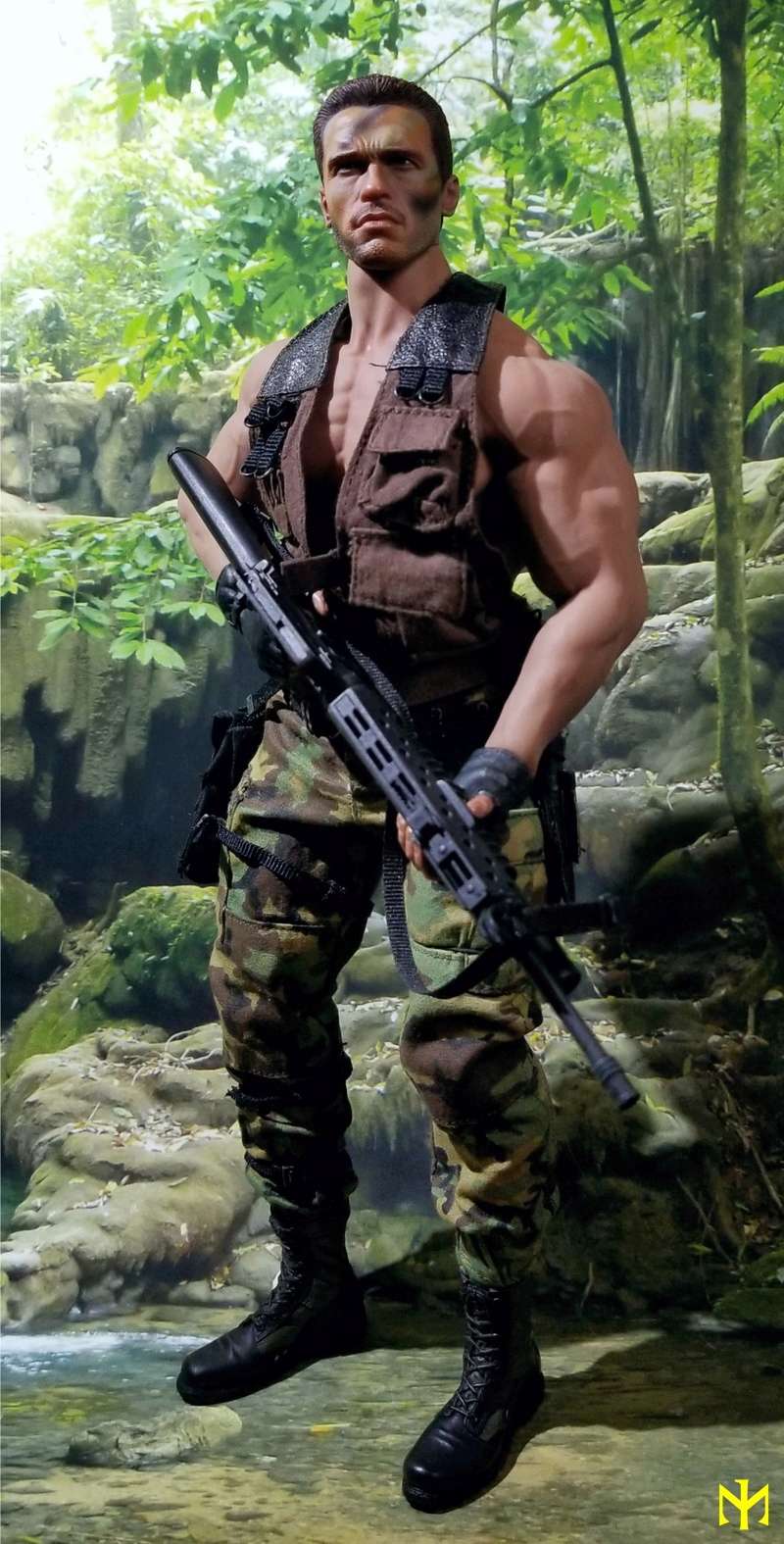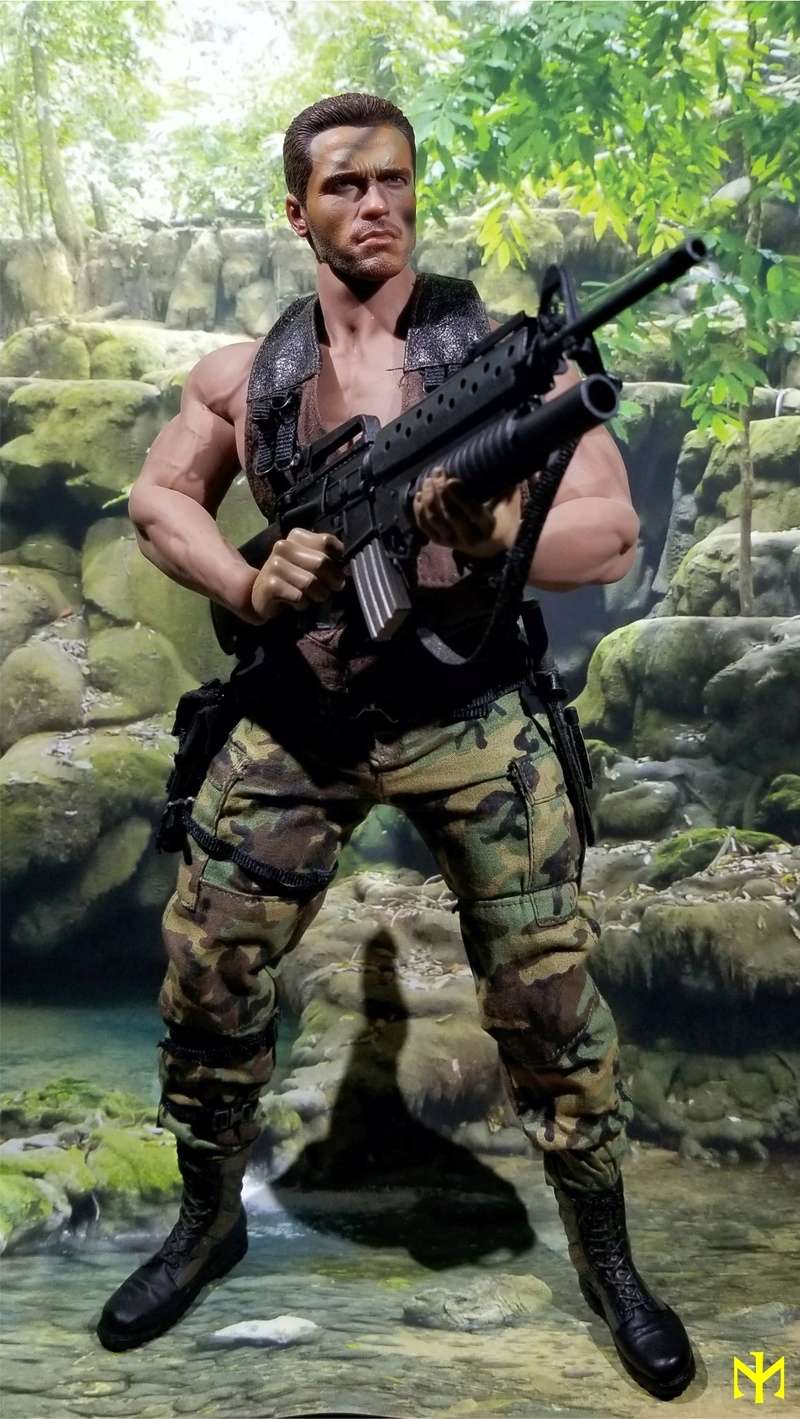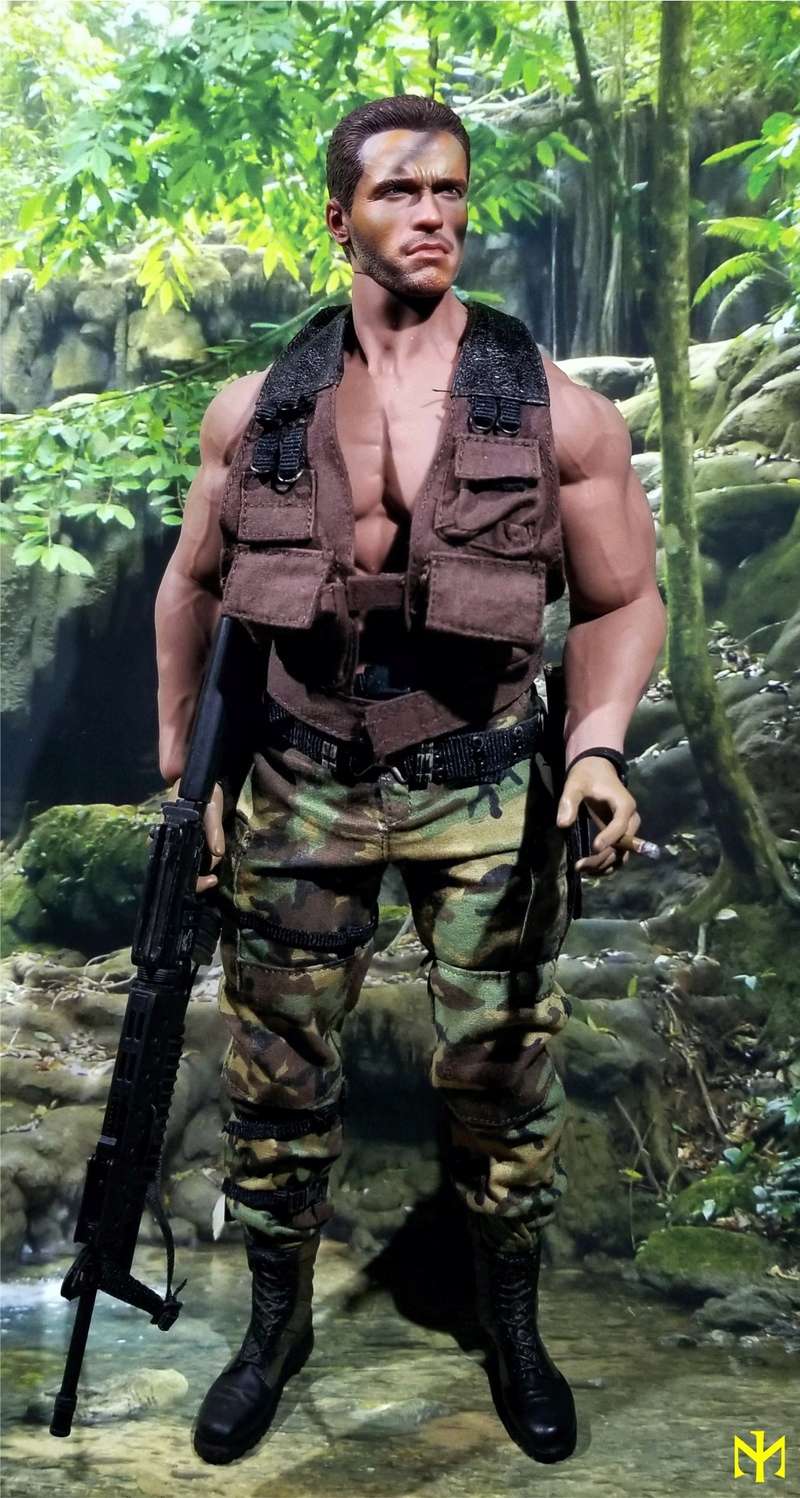 I hope this has been a good overview of the potential and possibilities with the new M35 body. Let me know what you think.
For more, you can also check out Adeno's review
HERE
and MarkEl's photos
HERE
.
#phicen
#tbleague
#male
#seamless
#body
#custom
#kitbash
#m35