From i8Toys: Hello everyone! I have n't seen you for a long time, and I 'm very happy to introduce our heroine "
Yi Ye" to you today. You can call her "Xiao Ye". Xiao Ye was a wealthy family, and she fell into the family due to her family's offense and power. Selected, cultivated from an early age to become a leader. Although the family has undergone tremendous changes and grew up in this special environment, Xiao Ye, who has a lively and cheerful personality, has never lost hope for the future and life.
Xiao Ye has a big face with a sharp face and a smile in her corner. Her lively and cheerful can infect the people around her. It is a clear stream in the
Huakui
ethnic group. Some people once said that the night in Xiao Ye's name is more dazzling than during the day.
Xiao Ye's kindness comes from her heart, and even the old bustard who spent a lot of money to cultivate her from a childhood to a flower cub does not endure Xiao Ye as a means of making money, so that she can fly like a bird in the sky of this purple drunk gold fan city. Destination.
So far, Xiao Ye's interaction with Enke has been limited to the meeting in Yangwu, with no further interaction. Xiao Ye has been looking for the clear blue in her dream, a blue that can lead to the future, gently holding her hand, and walking in the wind and snow.
Let's take a few close-up photos of Xiao Ye!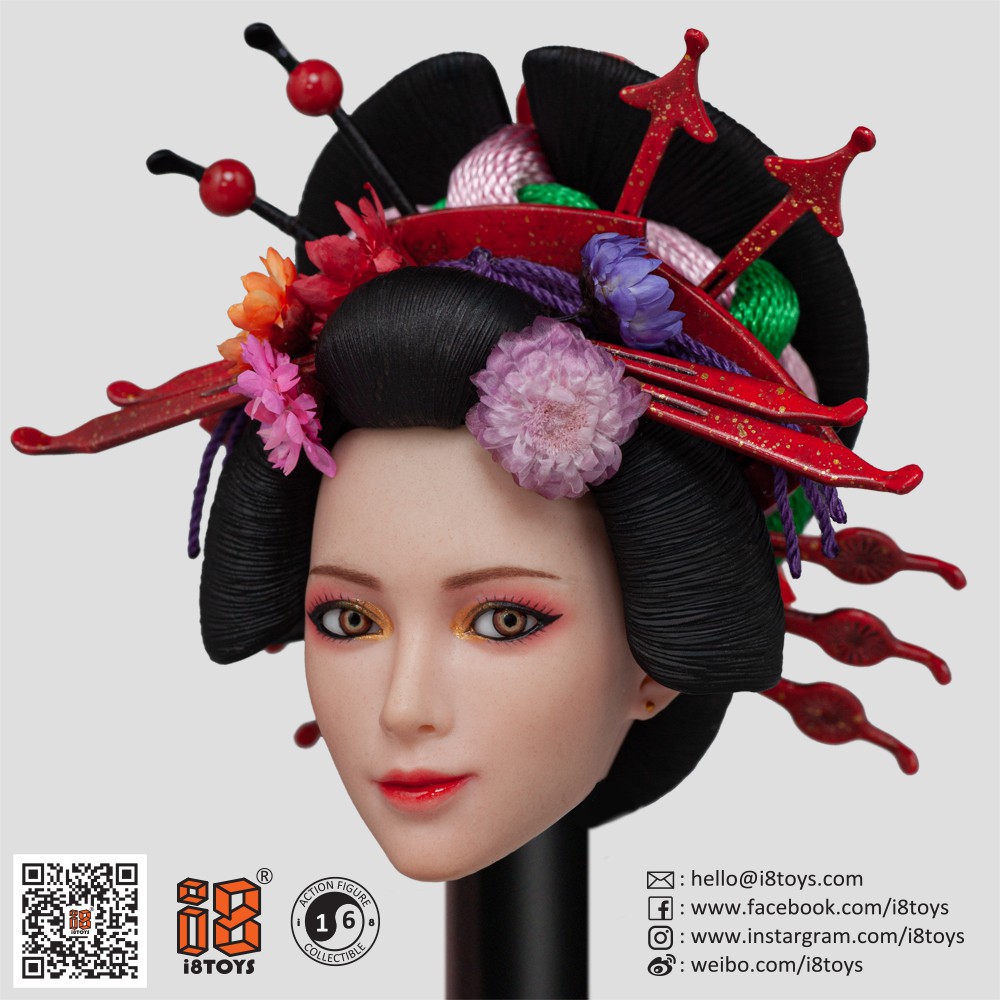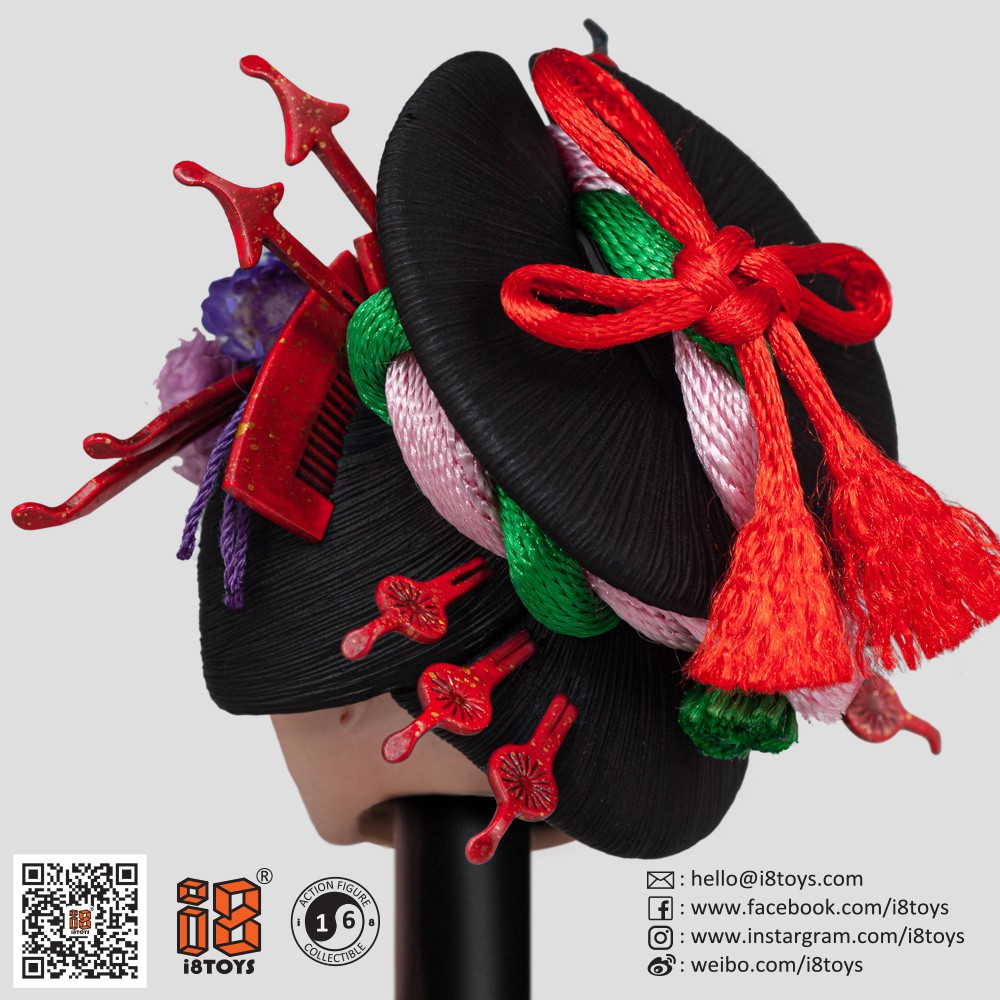 Xiao Ye combed the hair style that symbolizes Jiyuan since ancient times. The knot at the back is called "Yang Juan" and the hairpin is called "Seven Colors".
Did you find that there is a small round spoon on the top of each hairpin, is it very similar to an ear spoon?
It is true that these hairpins are indeed ear spoons, but why should they be designed like this? The reason was that the government banned private luxury goods trading at that time, and things like hairpins were included in luxury goods,
but there were more methods than problems. Smart businessmen made hairpins into ear spoons, and luxury goods became daily necessities. , Can be sold in the market.
These hairpins also have a very practical use, mainly related to hairstyles, do you guess what the use is?
Hua Kui's hair style is very thick. In case of itchy head, fingers can't reach, and then the hairpin will be effective.
Followed by the clothes that Xiao Ye likes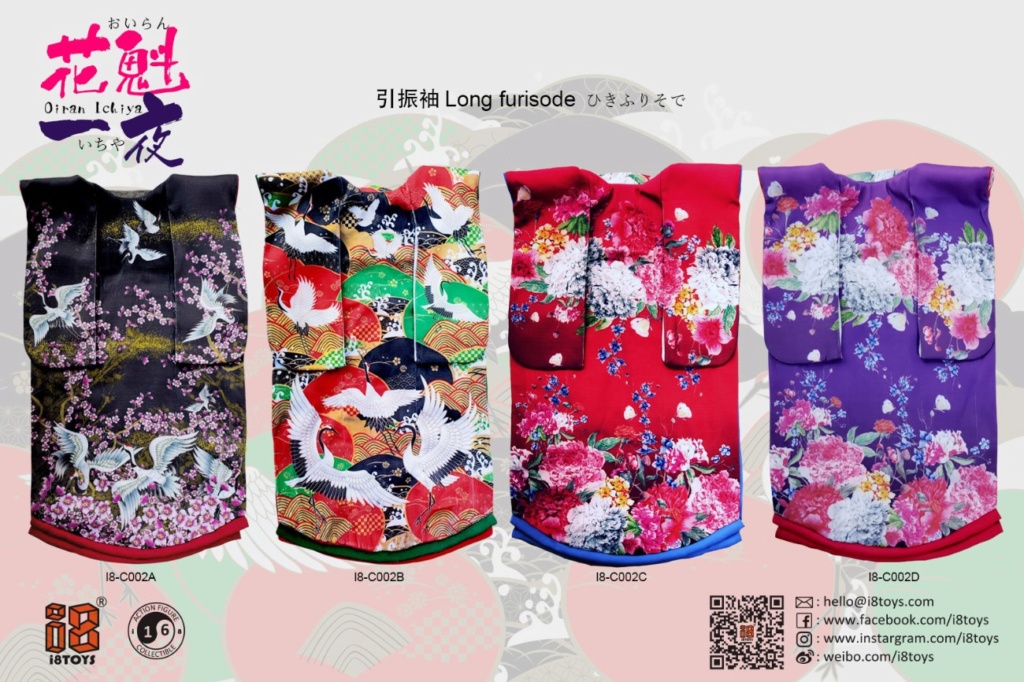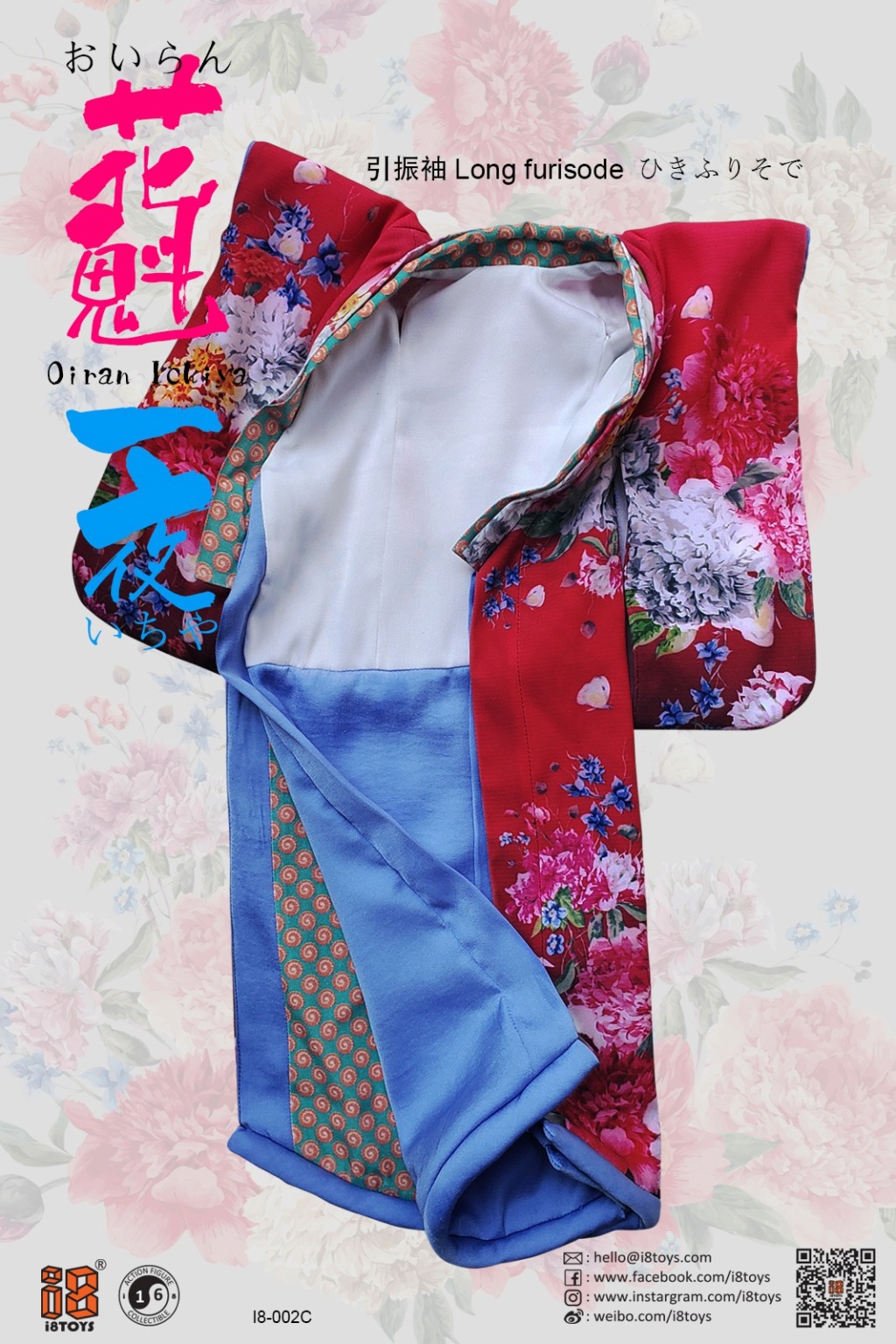 The internal structure of this vibration sleeve, the fake collar is called the bibi wing, the white part of the upper part of the clothes is called the carcass, the lower part of the clothes is called the hanger, and the extra piece of cloth is called the bi wing. The thick and round is called the fleece, and its
main purpose is to increase the weight when mopping the floor, and it can tail when walking, otherwise you have to find someone to pull behind. There are eight "holes" in female sleeves called "body eight", do you know which eight?
Followed by Xiao Ye's private house photo, the so-called private house is not open to the public, some photos are taken boldly and explicit, for the sake of everyone, I am out.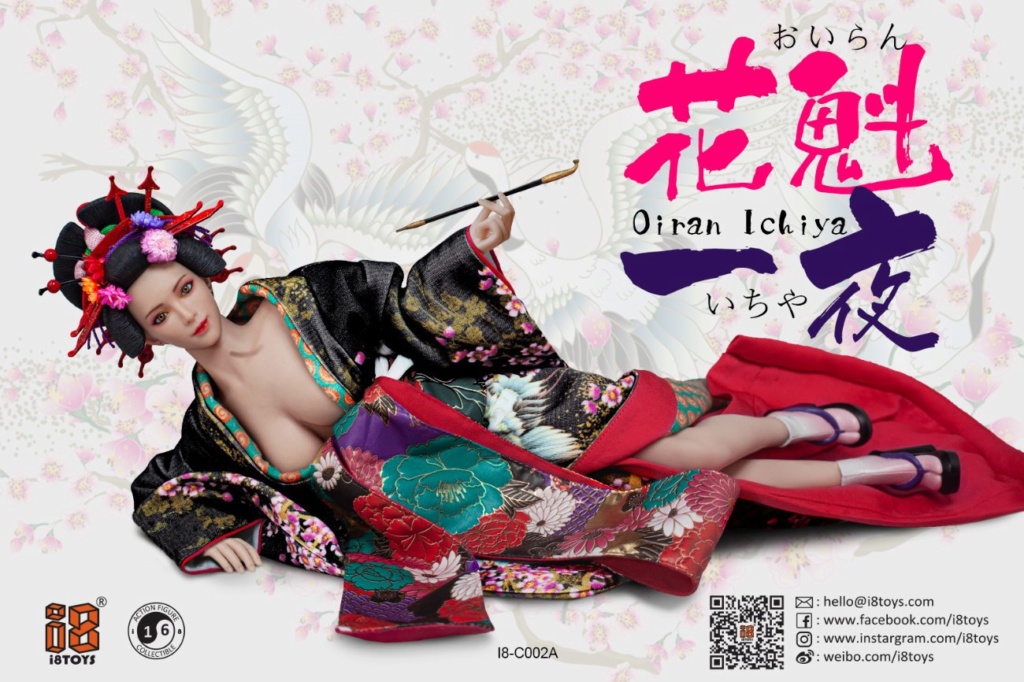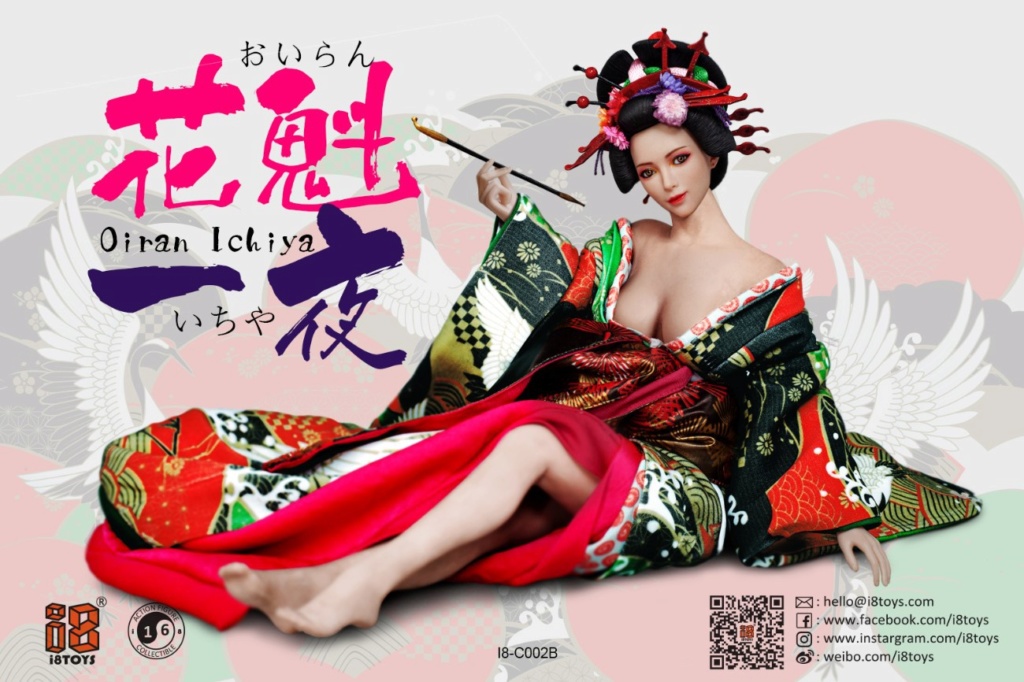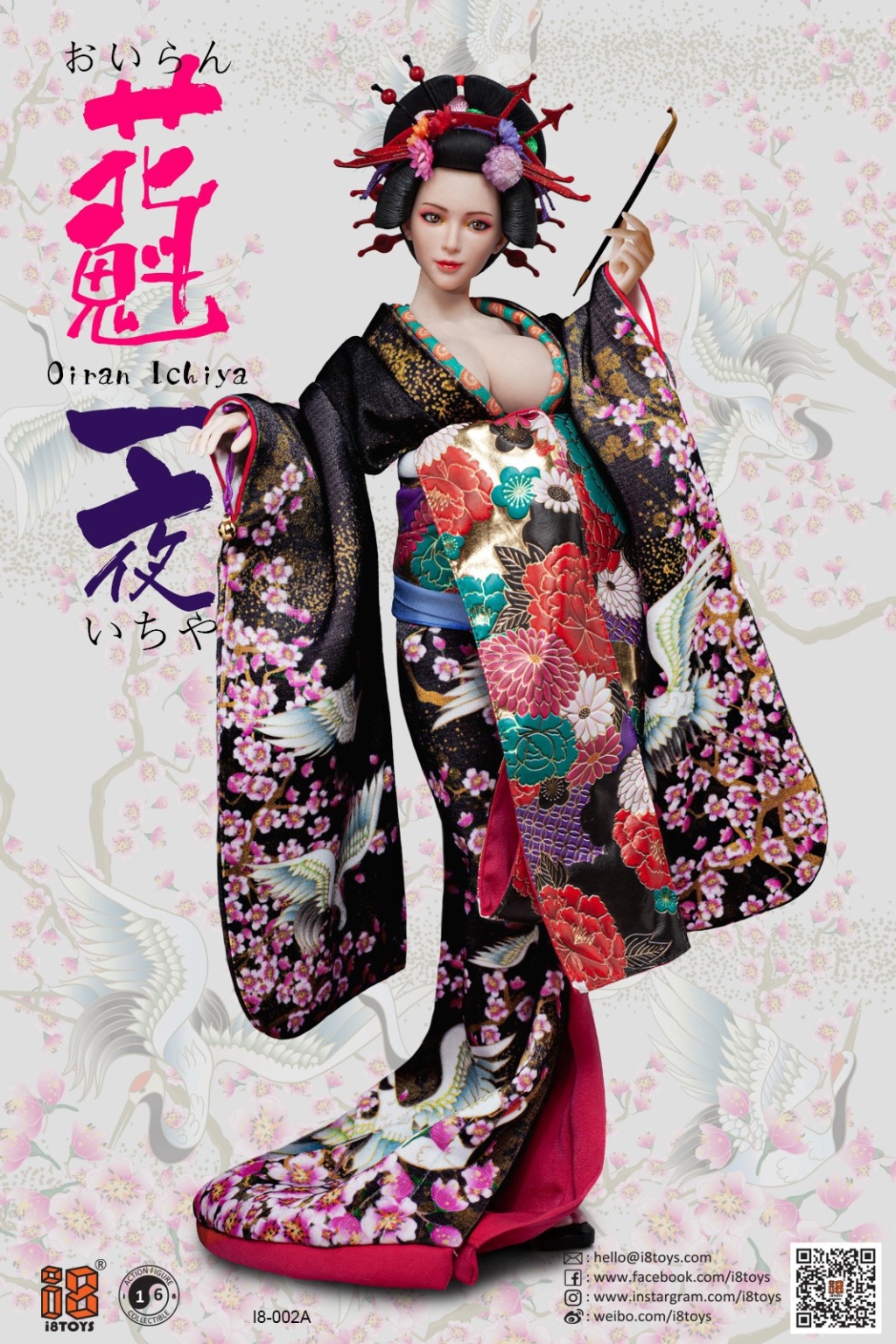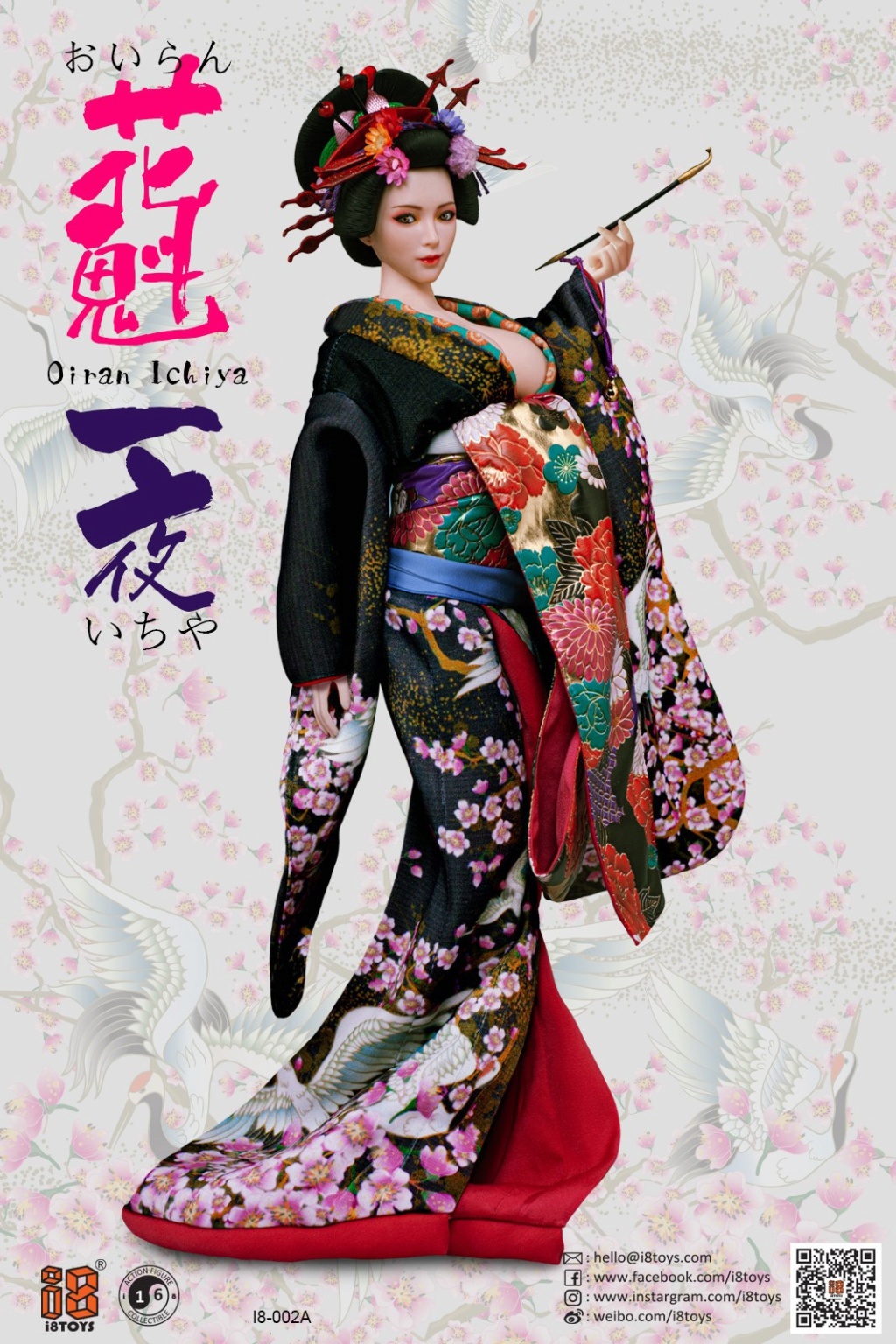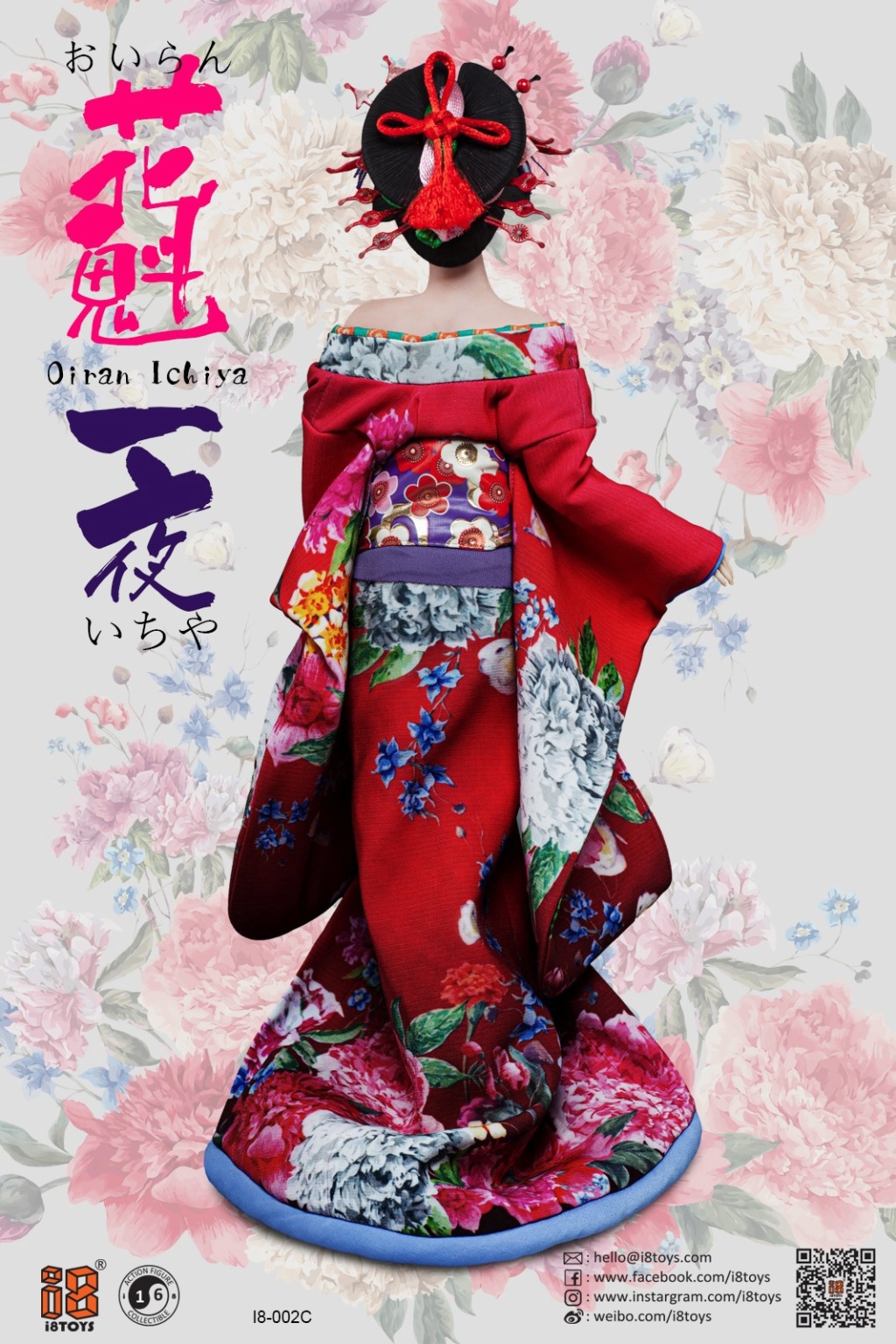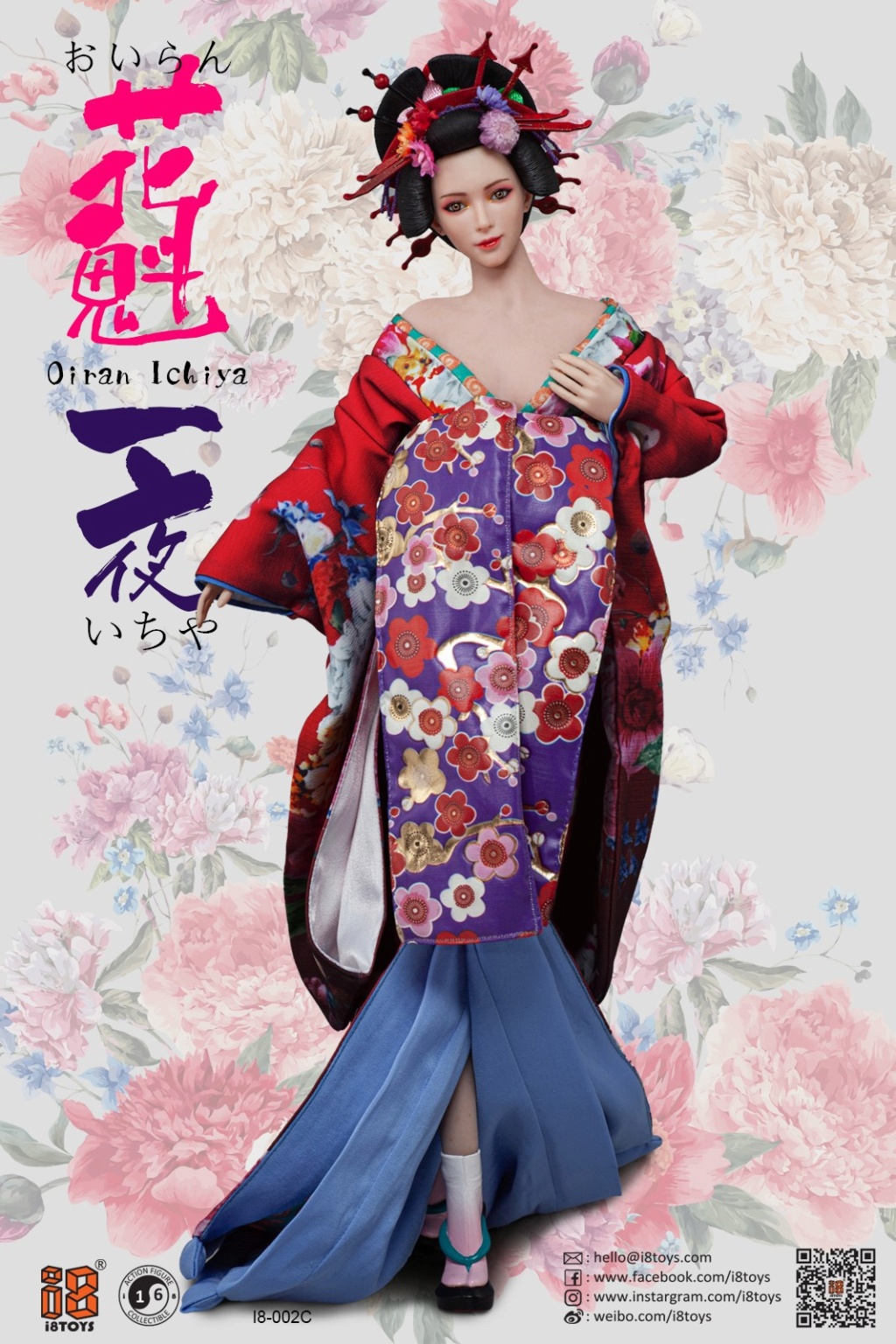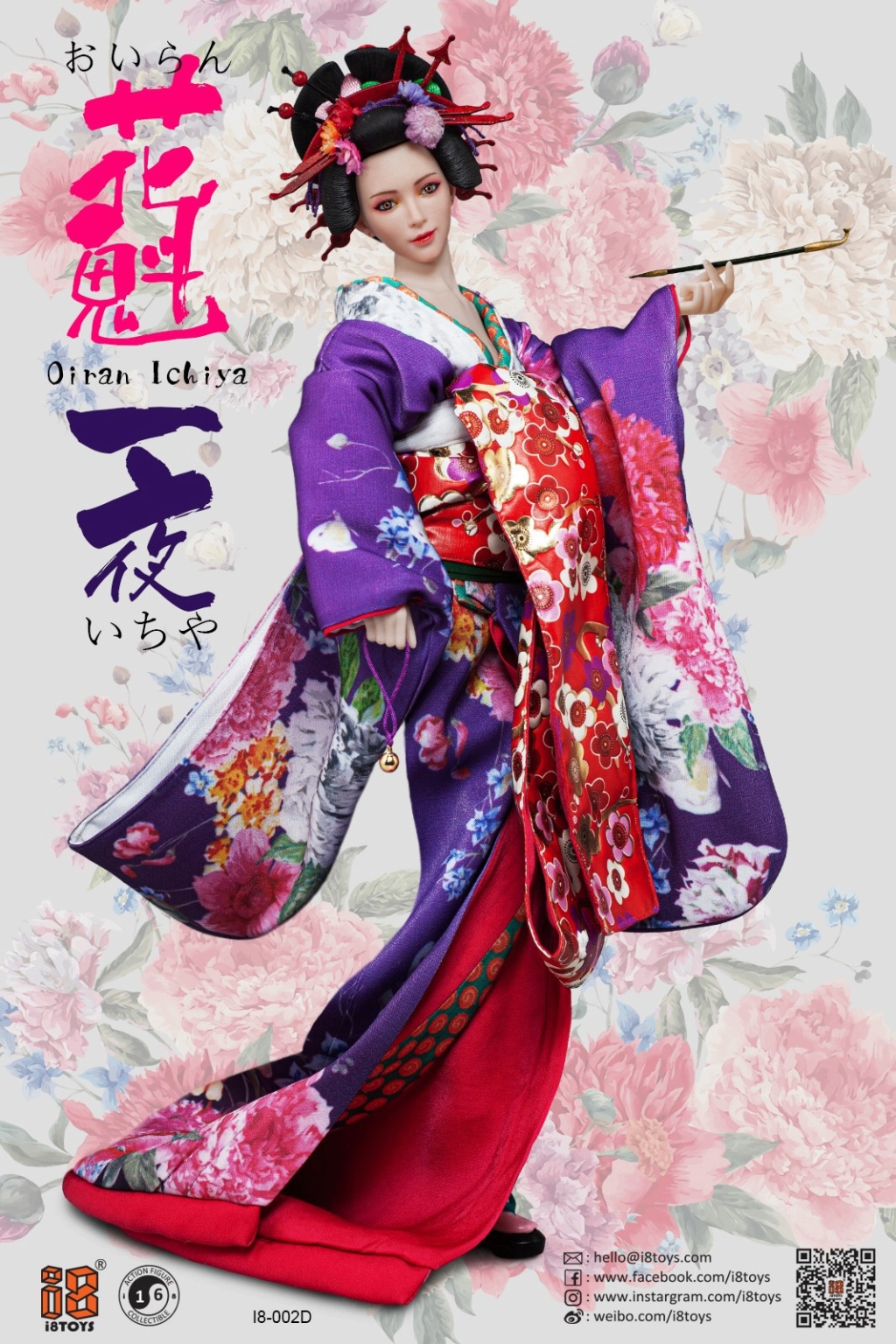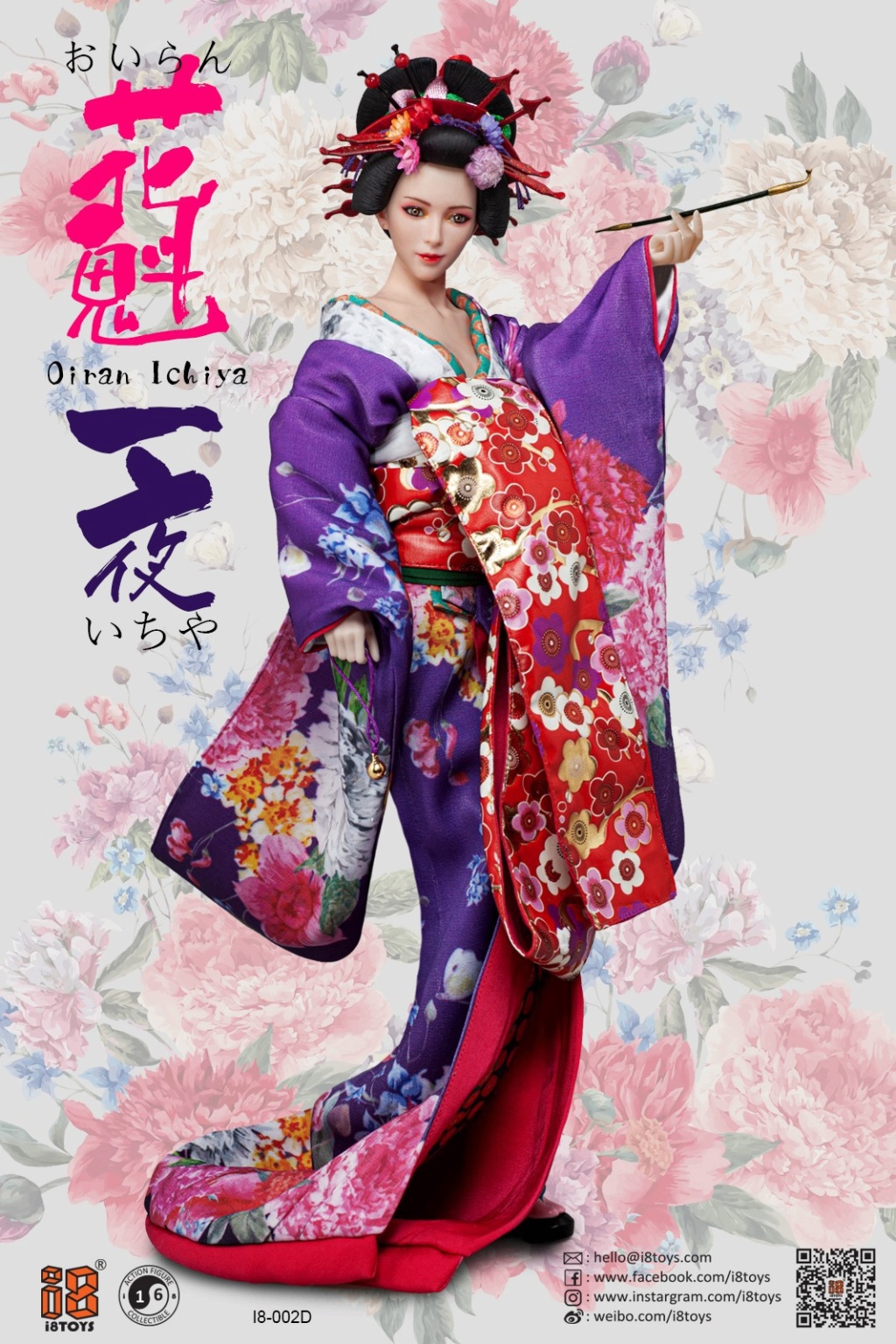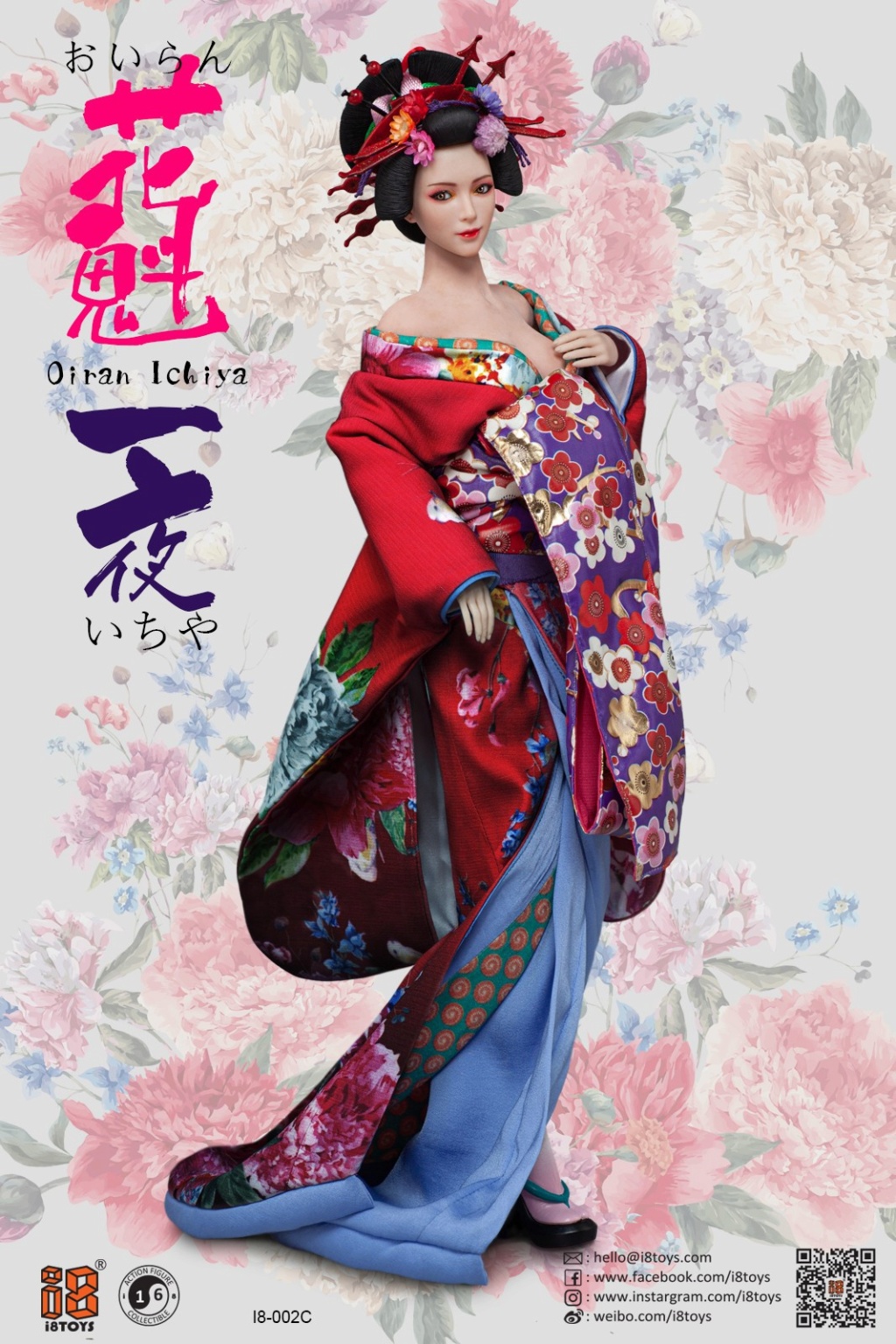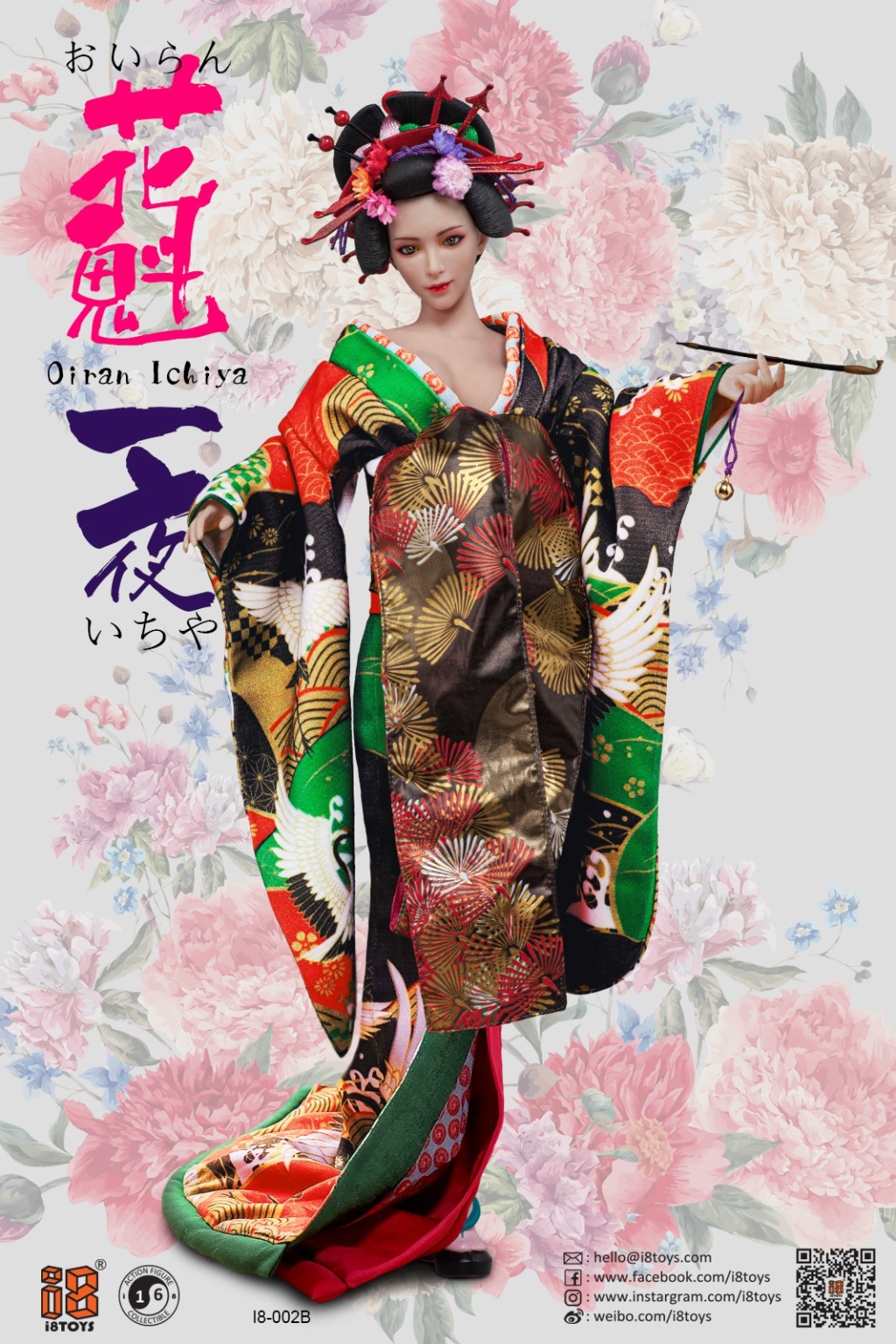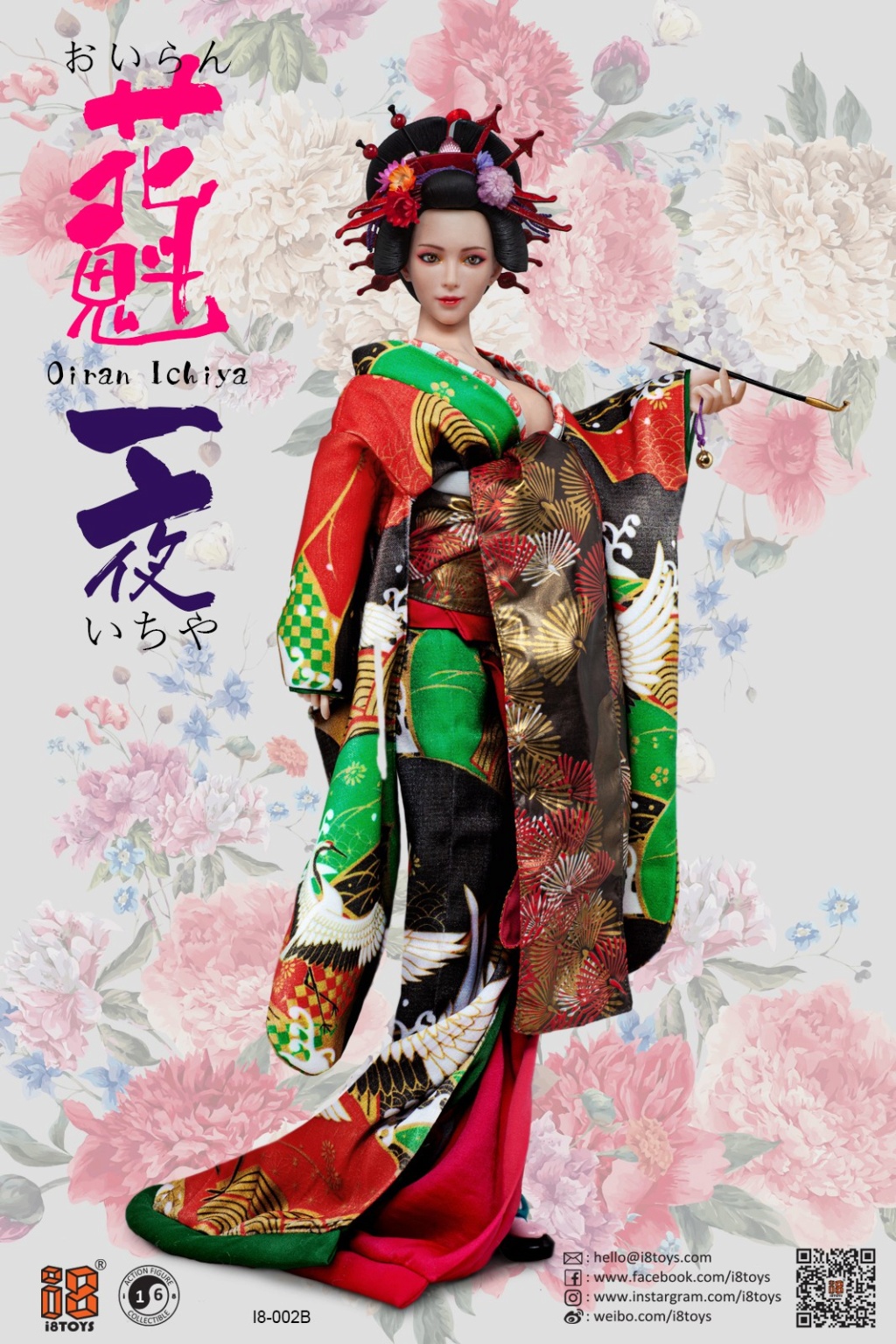 After reading the photos, did you find that Xiao Ye's ribbon knot was in front? In ancient times, the knots of married women were in the front, while the unwed knots were in the back, and
later they were all unified in the back. And
Huakui
's ribbon knot has a special name in front, called "One Night Wife", I believe everyone knows what it means.
This time, the official photos used four kinds of body, including small chest, middle chest, big chest and XL chest, in order to show everyone the effect of dress.

i8 TOYS 1/6 Huakui. One Night Set OiranIchiya clothing set

Number ItemNo. : I8-C002

I8-C002A black lead Furisode Black longfurisode I8-C002B red and green lead Furisode Green & Red Long furisode I8-C002C red lead Furisode Red Long furisode I8-C002D purple lead Furisode Purple Long furisode Product the

Include Product Details :
-Female head Sculpt (moveable eyeball) x 1
-Long furisode vibration sleeve (length adjustable, suitable for different body) x 1
*** The cutting is base on reallong furisode, length can be adjusted, suitable for any brands of 1/6 scalefemale body.
*** The tailoring is based on the real vibration sleeve, the length can be adjusted, and it is suitable for 1/6 female body of different brands.
-Suzu (small bell) small bell x 1
-Littleflowers small flower x 5
-Kiseru (tobacco pipe) tobacco pipe x 1
-Left hand shape for holding kiseru Left hand holding pipe hand type x 1
-High heel Geta (high heel Japanese clogs) Pair of Japanese high heel clogs x 1
Thank you for watching!
After then
remember hearing people say, no matter how high a geisha is a courtesan, this is wrong, geisha and courtesan are two different presence,
Geisha "trick" is next to the word "person" instead of " "Prostitute" next to the word "female", geisha does not sell itself. There is also a so-called wandering girl, a so-called prostitute.
Huakui
's social status was very high at that time, which was beyond the reach of ordinary people. Most of the people who spent their money to see
Huakui
were there.
Japan's
Huakui
was cultivated from an early age, and the girl can determine whether she is
Huakui
or a girl in the future. The old bustard will buy girls from the traffickers
. Some of these girls are from aristocratic backgrounds, but they have to be convicted and have to sell themselves. Others are outstanding beauty blanks.
Once the girls are selected by the old bustard, they will cultivate them according to the method of cultivating
Huakui
. Every girl has to master many skills,
including tea ceremony, dance, musical instruments, etc ...
To be a guest of
Huakui
, you must pass three Guan: The
first time I spent a lot of money to meet, I just could n't say anything.
The second time is also a lot of money to meet, this time you can talk. Only if the meeting is satisfied with Huaikui can there be a third time.
The third time, he can enter
Huakui
's room and become a guest.
Once you become a guest of the curtain, you can't touch other nymphs, but
Huakui
can have many gracious guests at the same time. If you want to leave
Huakui
, you have to pay a small breakup fee.
At that time, the official regulations stipulated that the retirement age of Yu Nu and Hua Kui was 28 years old.
#newproduct
#I8Toys
#HuaKui
#female
#Japanese
#historical
#clothing
#headsculpt
#accessories