I miss kitbashing. Work and emergency on call takes most of my time now at odd hours of the day. When I have time to shop, it is all slim pickins.  But I have time to talk about our hobbies during my down time.
The majority of outfits and sets by Superduck, CatToys, FllirtyGirl and others are mostly based on female video game and mobile game characters. So, I was wondering, what are your favorites.
Pick 3 female characters from 3
different
Video Games that should be made into a clothing set and why.
I love some characters in an entire roster of one game (MK), but choose your top favorite female character of that game for the day. (Example:Think of it as that time mom or dad let you pick out one toy.)
This is more like us as a group networking with each other. We might end up giving each other solutions and work arounds for finding parts to make what we like and want.
Here are my top 3:
1. Orchid, Killer Instinct.
The design looks simple. parts could be use to make a Lady Jaye or a mechanic. If sold as a set, there is plenty to use for other bashes, Also I don't see alot of green clothing, except for multicam or various army gear.
2. Zarya, Overwatch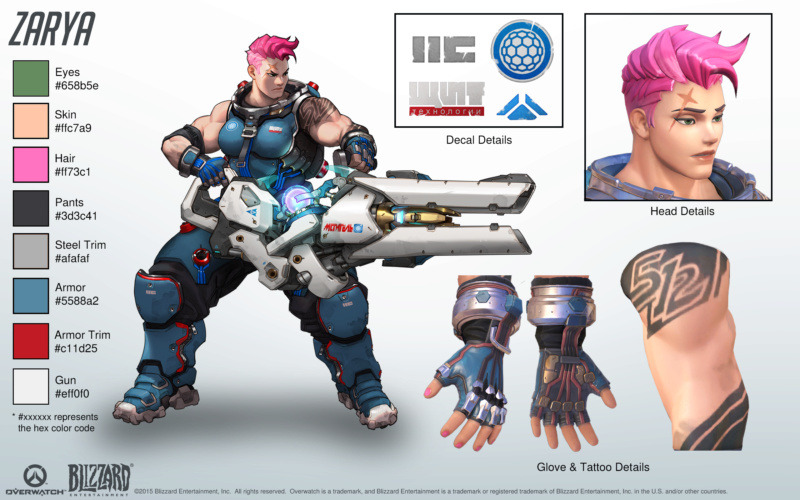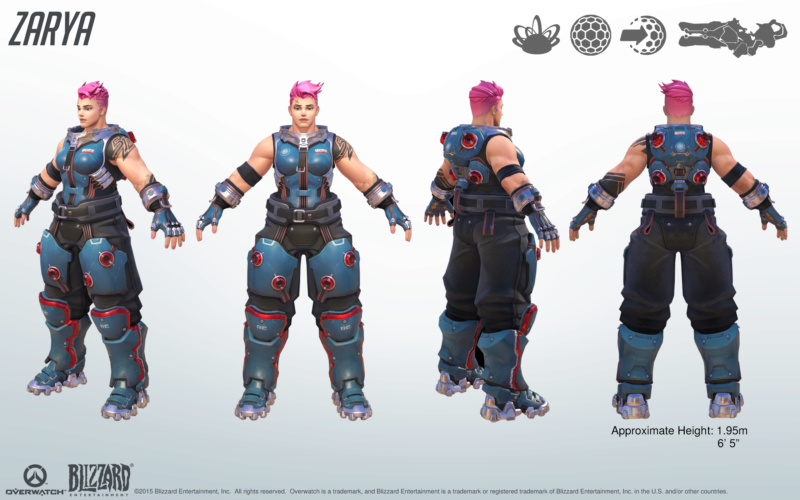 I like the comic look of the game. I started to collect the Hasbro figures before quarantine. Out of the roster, Zarya is my favorite. I was thinking of putting the superduck bust on a pale male Jiaou, but I was not sure if the TPE would tear or decompose. Even if no one wanted the suit, the gun alone would be a hard to get piece to find if loose.
The last one is a difficult one, plus I had to make an image since their are none with good lighting. I would of chosen Hilde from Dead rising 3, a Ilsa-inspired villainous police sergeant,
or Daisy from Agents of Mayhem, a Betty Page derby gatling gun weilding tank. However, I already picked a tank character.
But I would pick
3: Kandy, Dead Rising 3 (NPC Follower)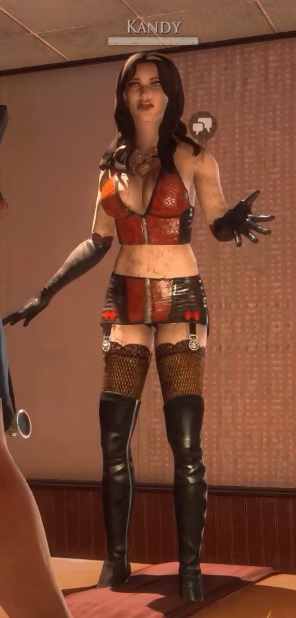 The head sculpt would be akin to a comic looking Meghan Fox/J.Lo. The outfit could double as one of the Morningstar henchmen from Saints Row the 3rd or a skimpy Scarlet Witch.

So what are your top 3 female video game characters from 3 different games that you'd pick?