AL100030 official price: 798RMB
Some notes about AL100030 products
Since the announcement of the AL100030 Luftwaffe pilot, it has aroused heated discussion among players
Whether it is appreciation or criticism, it is the love of the players for our company. If it is not like this, I am afraid that there is no idea of ​​just saying a few words.
Thank you to all the players and friends here!
In response to the questions that everyone has concentrated on these days:1. Material problem of accessories.
Here we put a schematic diagram. The accessories marked with red dots are sheepskin and the green dots are cowhide. The accessories marked above are guaranteed to be made of genuine leather.
2. The head carving problem.
Here we want to make a breakthrough in the product, in order to achieve a vivid effect using a live-action head sculpture.
Here is also a comparison chart, please check it out. Because of the production process, the head carving cannot be changed at present, so I apologize to the players who are not satisfied with the problem.
3. Whether it will increase the problem of accessories.
At present, our company has no plans in this regard, because this product involves the production of a variety of leather accessories, medals, sabers, etc. are newly printed molds, the development cost is very high, which is why this product accessories seem to be relatively few.
We will continue to launch new products to meet everyone's needs as much as possible, please look forward to it, your support is our greatest motivation.
Finally, I would like to express my gratitude to the players for their kind love to you, thank you all!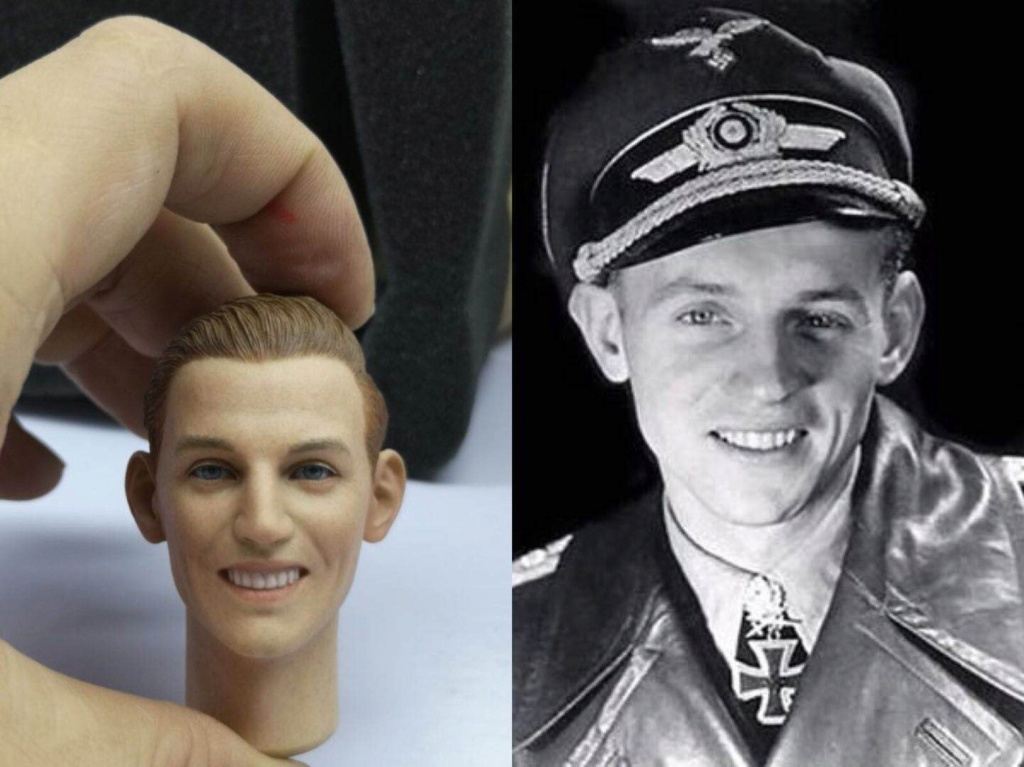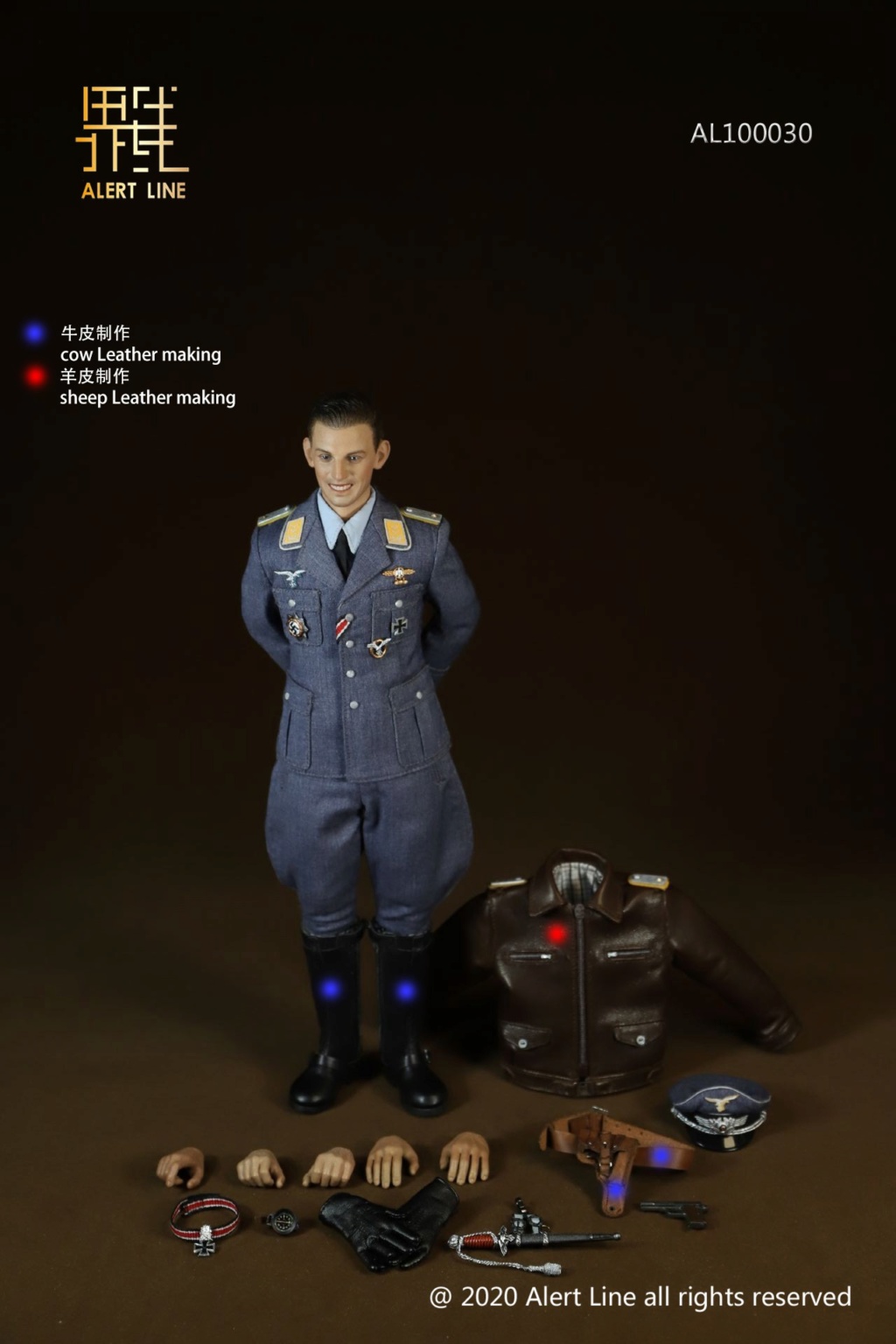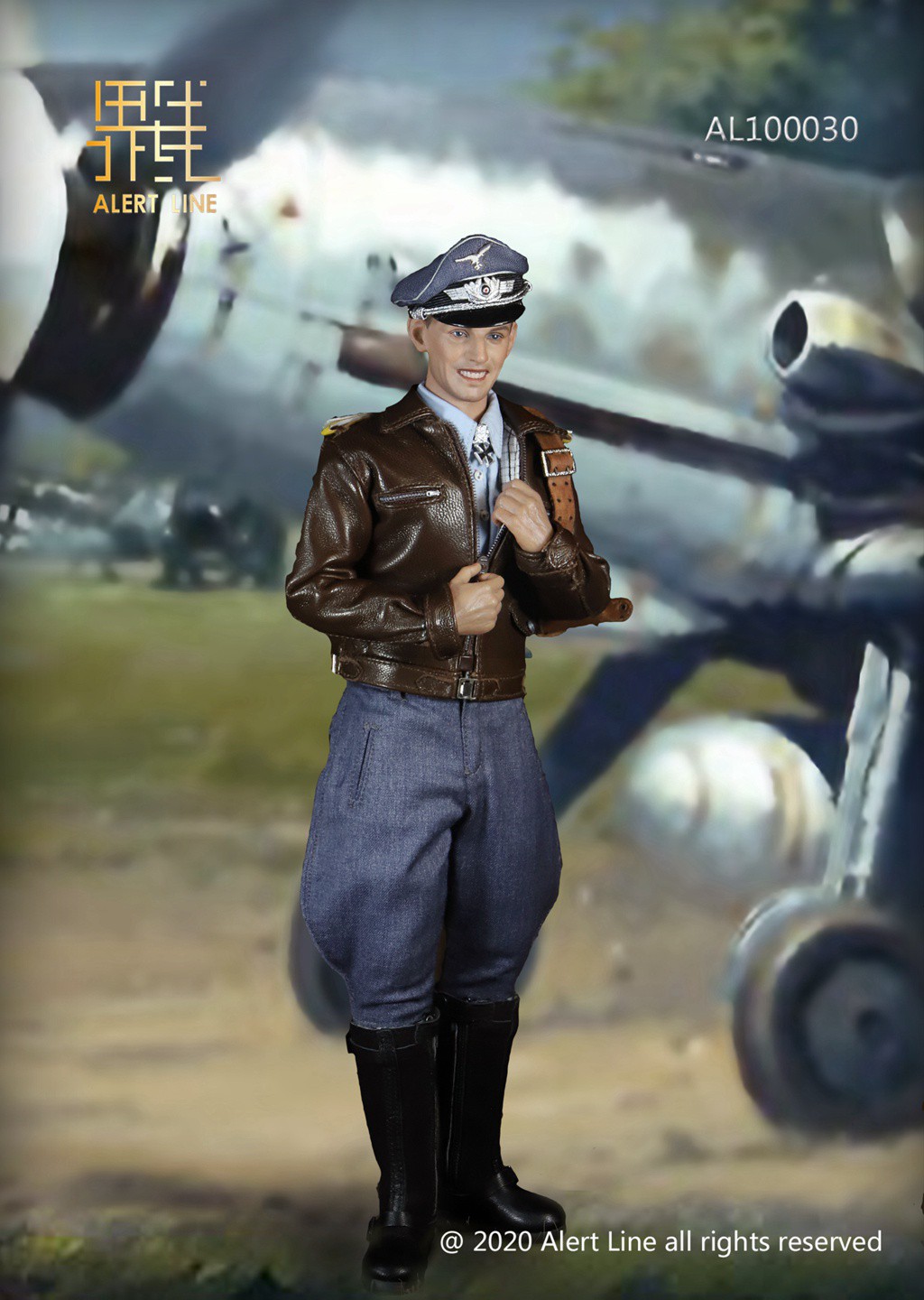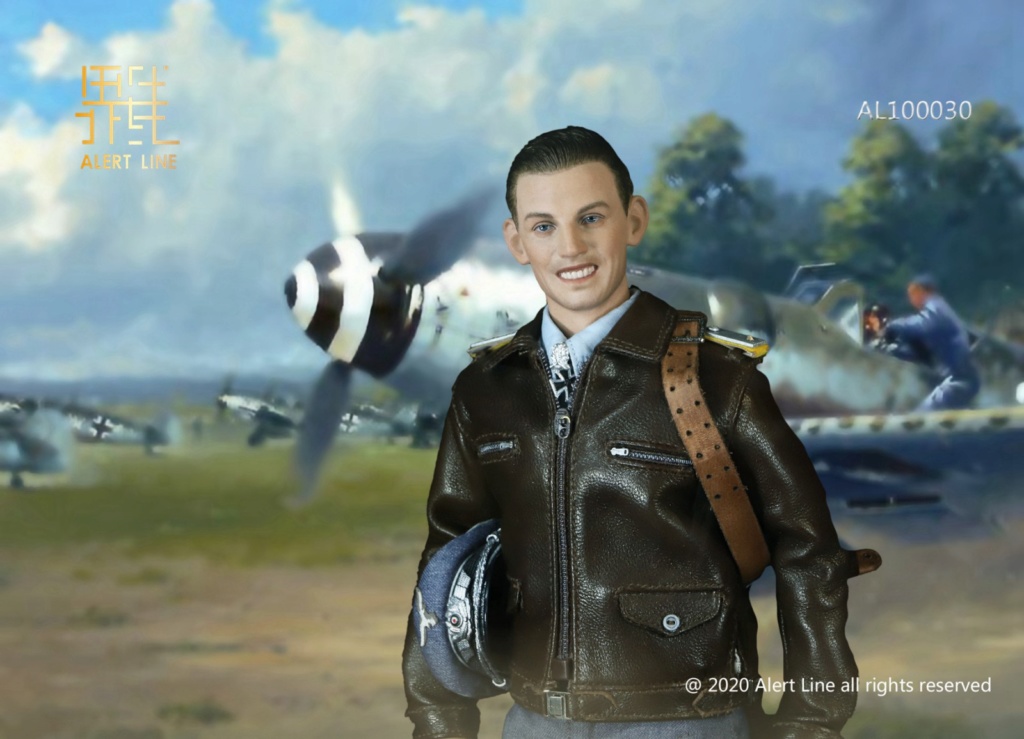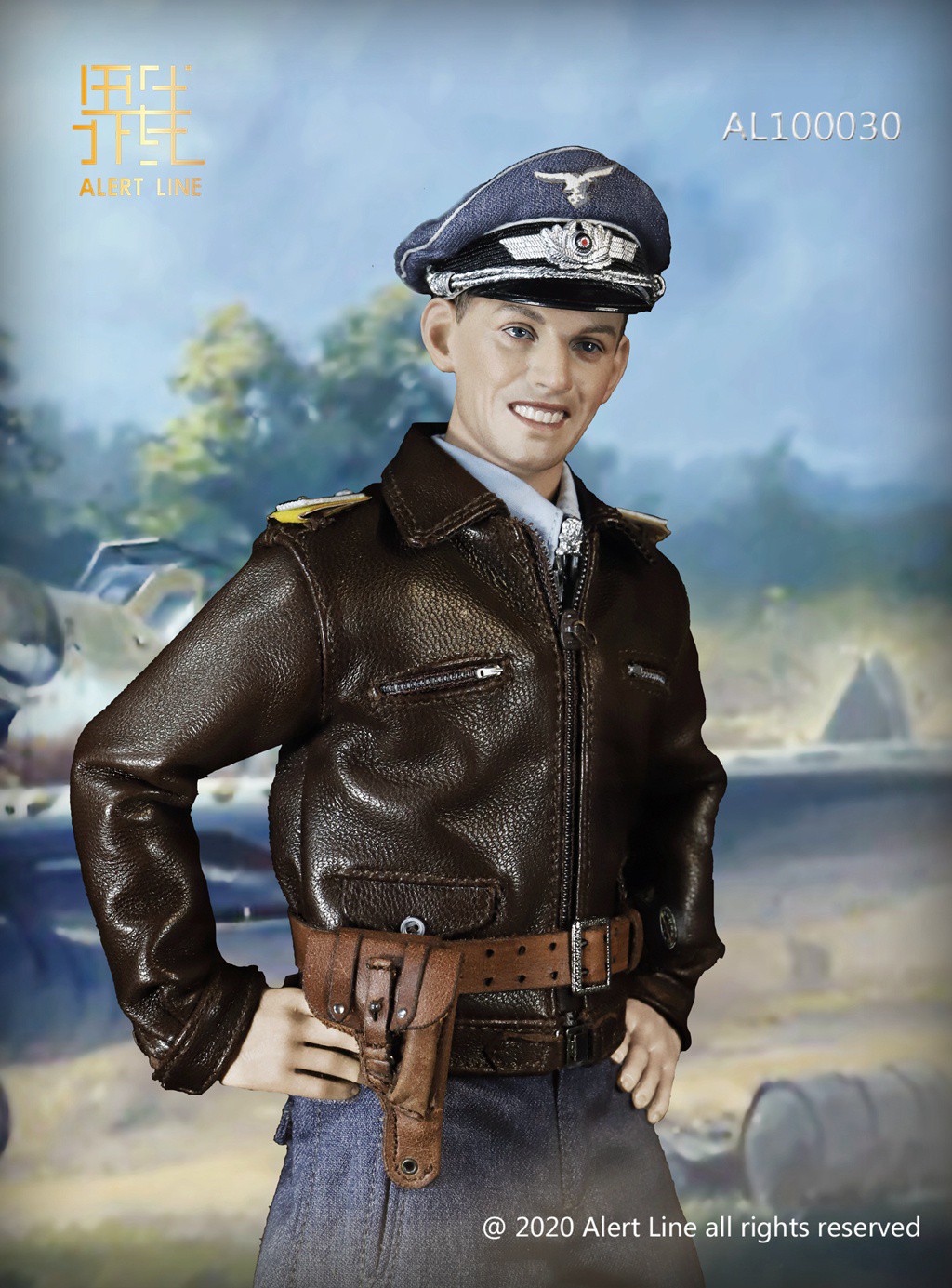 Alert Line boundary play mode: 1/6 WWII ace pilot of the German Air Force
Alert Line: 1/6 WWII Luftwaffe Fighter Ace
Listed in the fourth quarter of 2020
NO:AL100030
List:
1 Head Sculpture × 1 Head Sculpture *1
2 Body × 1 Male Body *1
3 hands × 3 Hands *3
4 shirt×1 Shirt *1
5 Tie×1 Necktie *1
6 Big brim hat×1 Visor Cap *1
7 Uniform coat×1 Uniform coat *1
8 uniform pants×1 Breeches *1
9 Flying Boots×1 Flying Boots*1
10 Flying leather jacket×1 Corium Flying Jacket*1
11 Officer's Belt *1 Officer's Belt *1
12 M37 Pistol×1 M37 Pistol*1
13 Leather pistol holster×1 Corium holster*1
14 AK39 compass × 1 AK39 Compass*1
15 Honor Short Dagger×1 Honor The Dagger*1
16 Double Sword And Oak Leaf*1 Knight's Cross, Double Sword And Oak Leaf*1
17 Iron Cross, First Class*1 Iron Cross, First Class*1
18 Gold Medal of Medal×1 The Gold German Medal*1
19 Gold Pilot Medal*1 Gold Pilot Medal*1
20 Gold Fighter ornament*1 Gold Fighter ornament*1
21 Grade 2 Iron Cross Ribbon × 1 Iron Cross, Second Class Cordon*1
22 Air Force Cap Badge×1 Cap Badge Luftwaffe*1
23 Air Force Eagle Emblem×2 The Eagle Of Luftwaffe*1
24 Air Force Badge × 2 Epaulettes Of Luftwaffe*2
25 Air Force Badge×2 Collar Badge Of Luftwaffe*2
26. Leather gloves×1 Leather Glove*1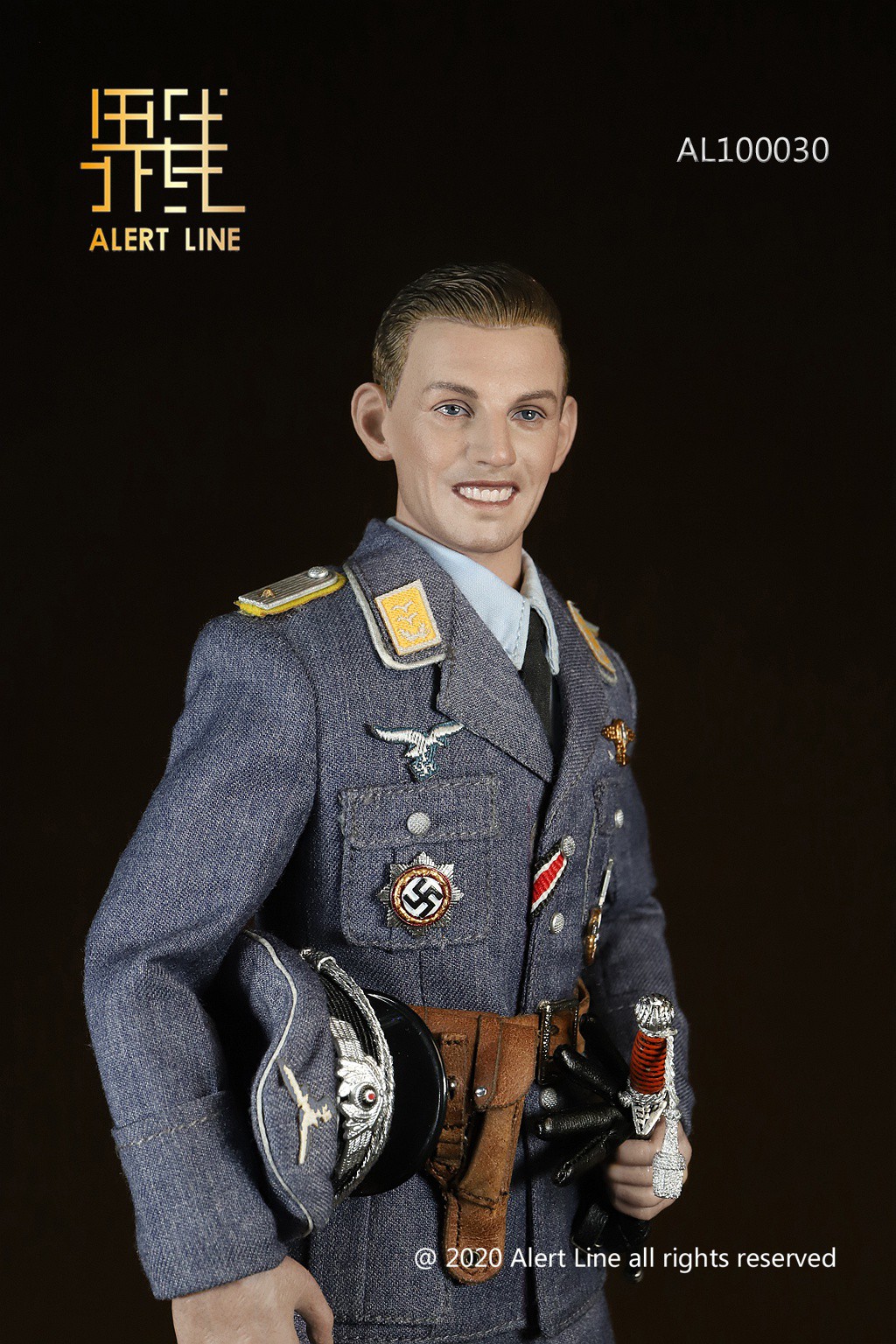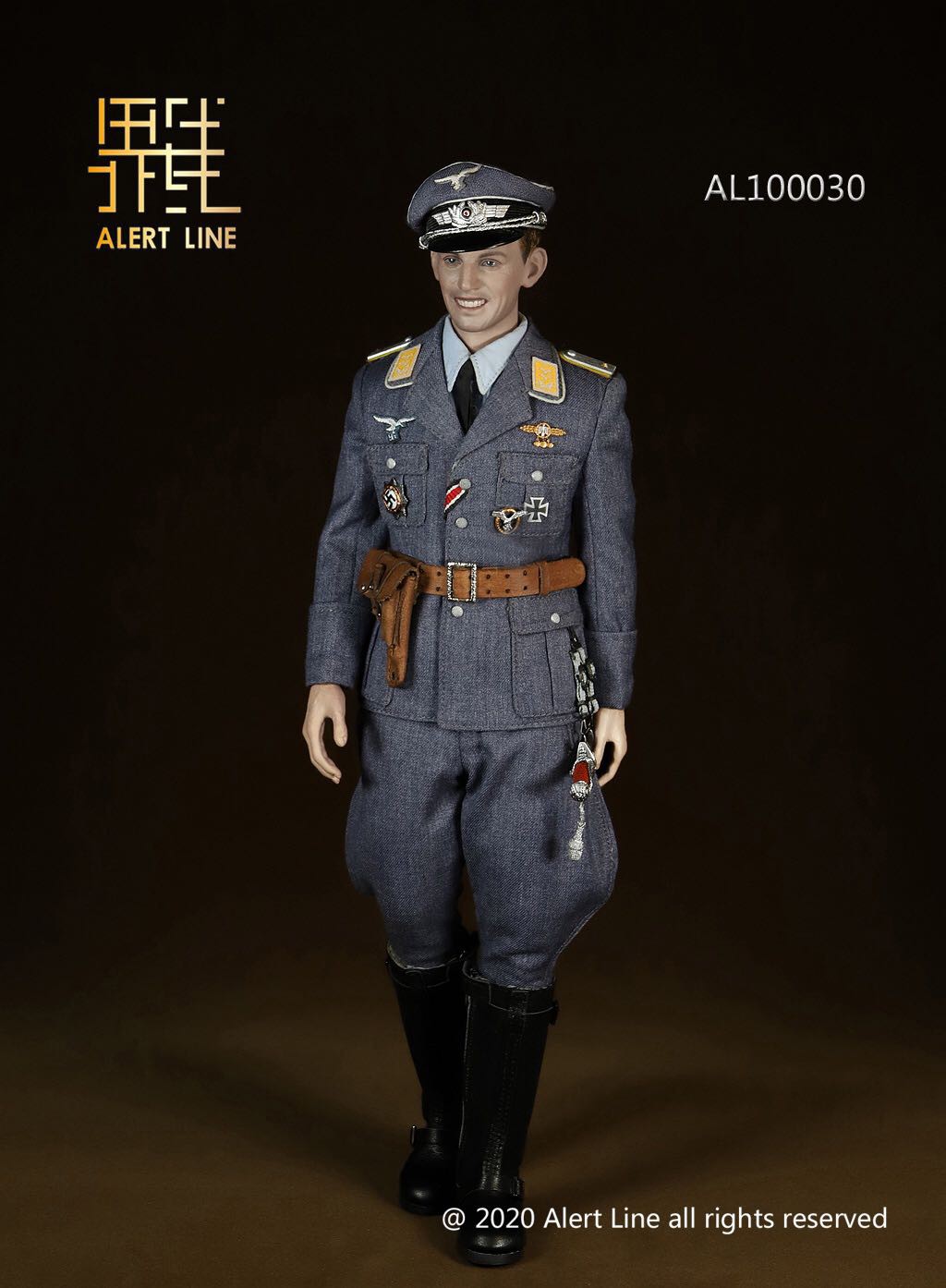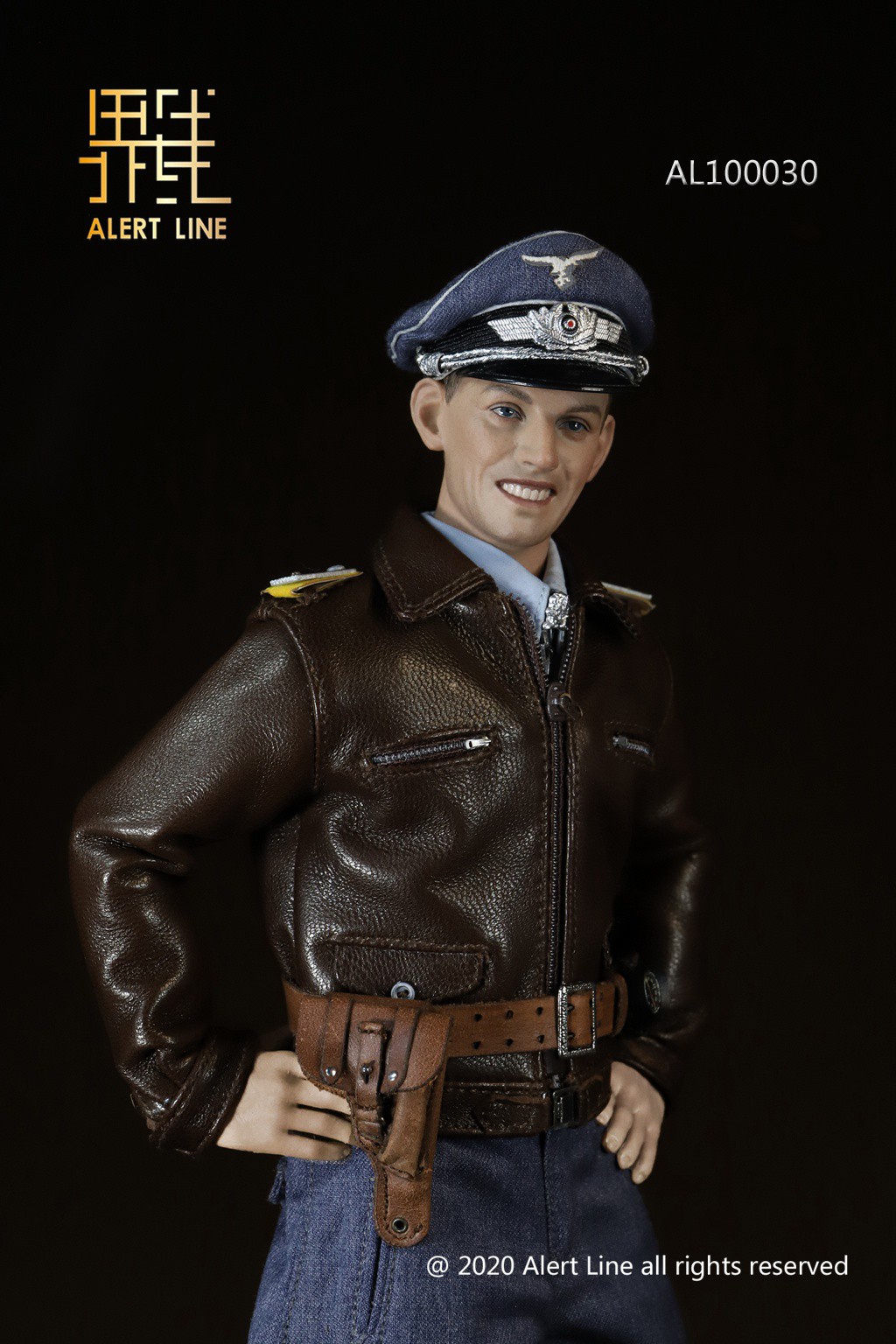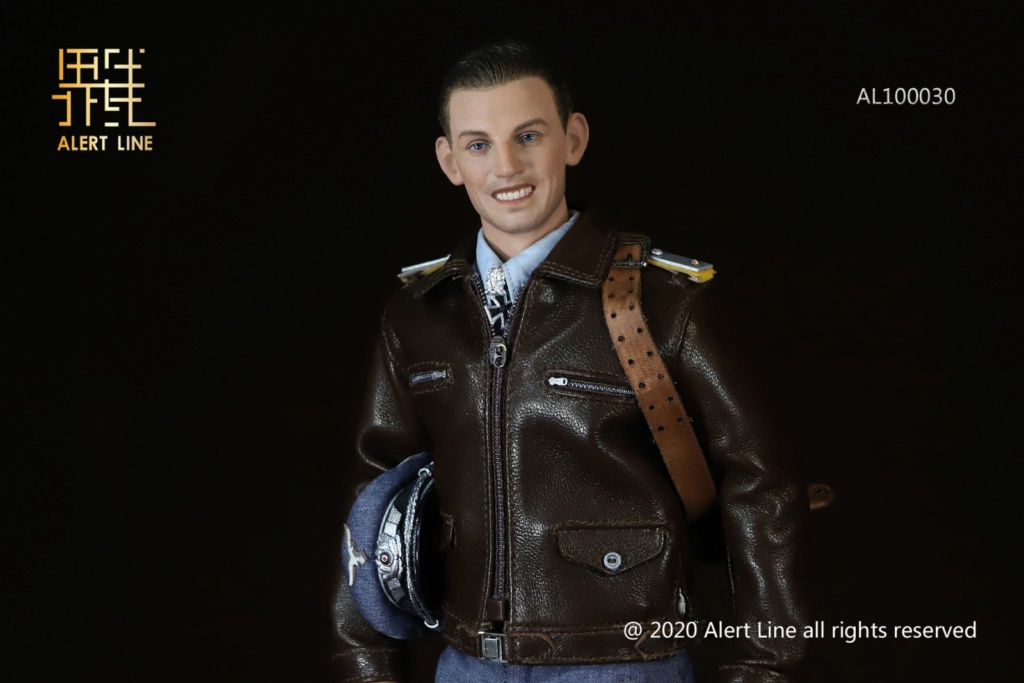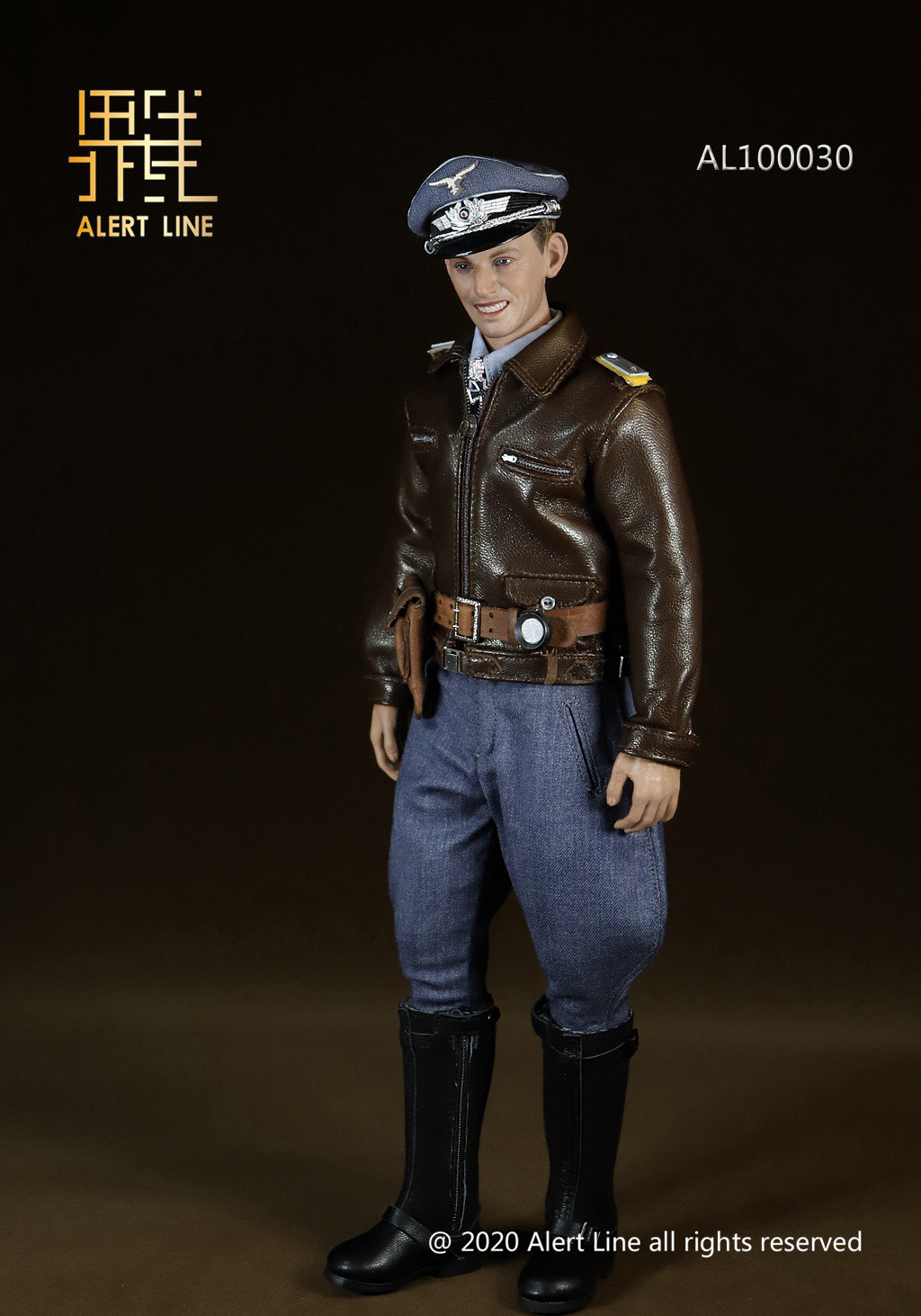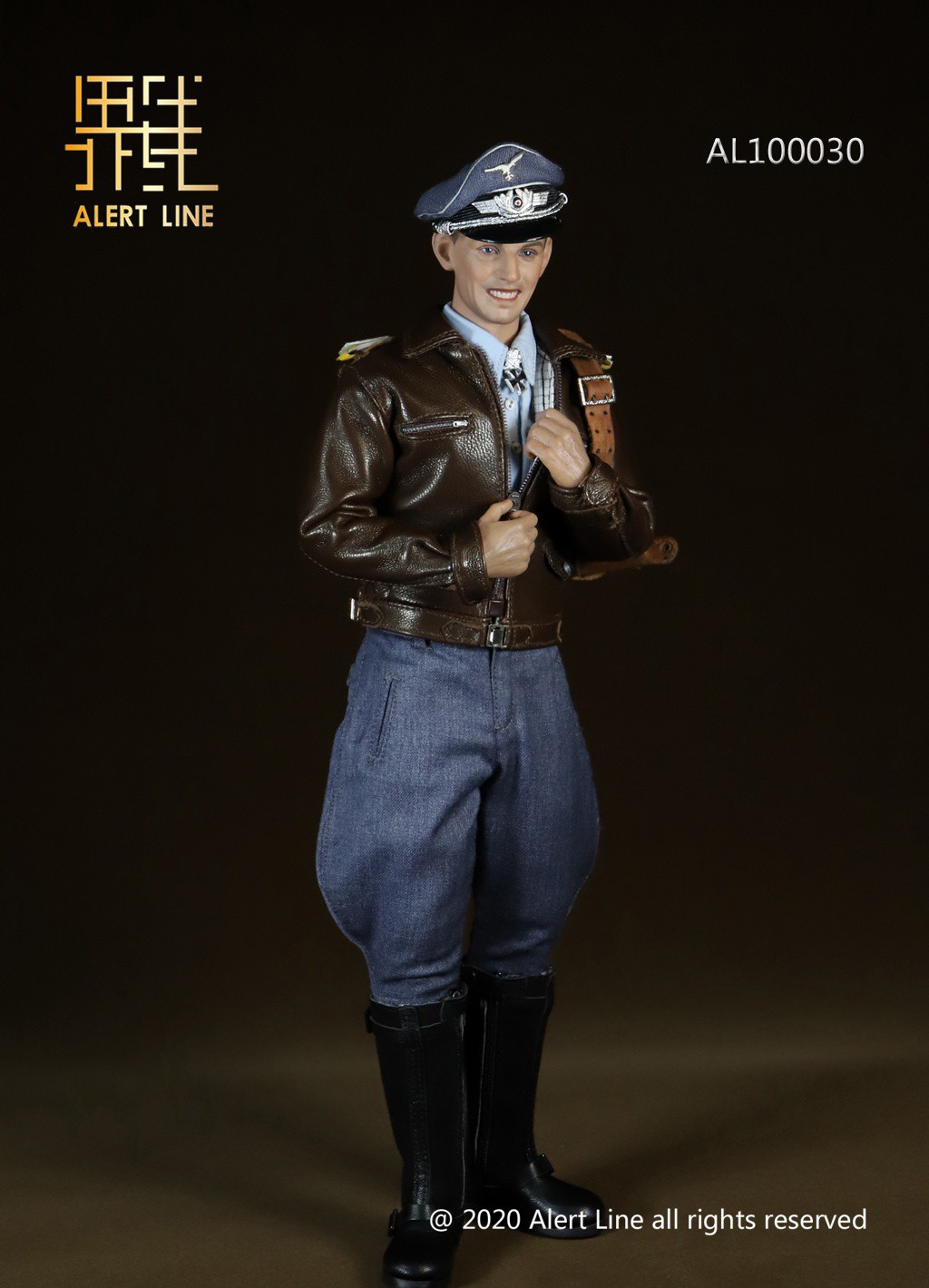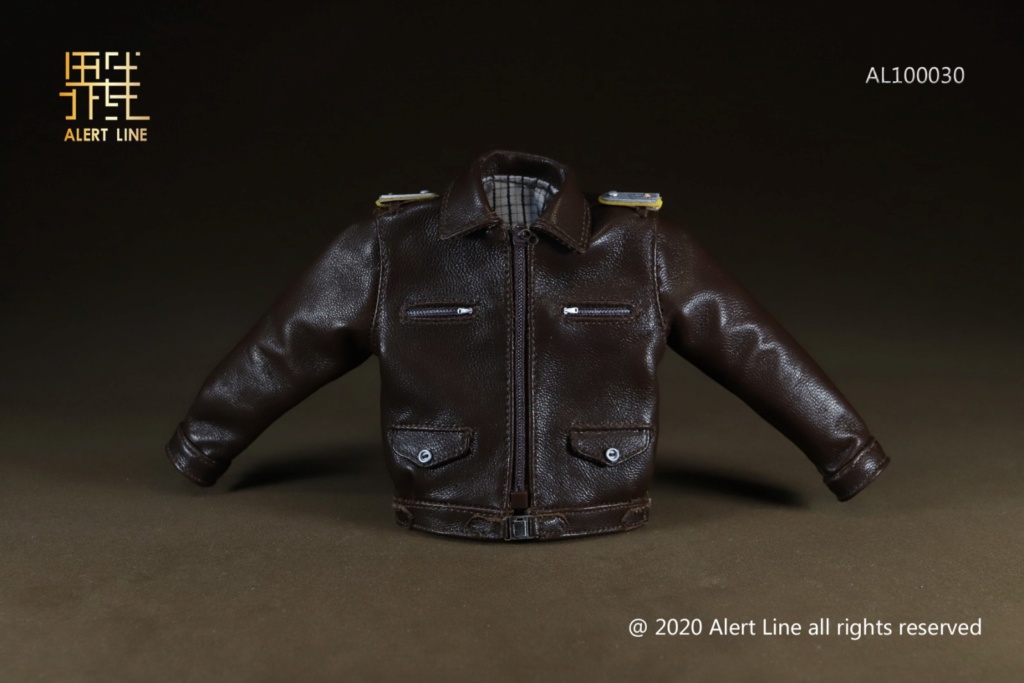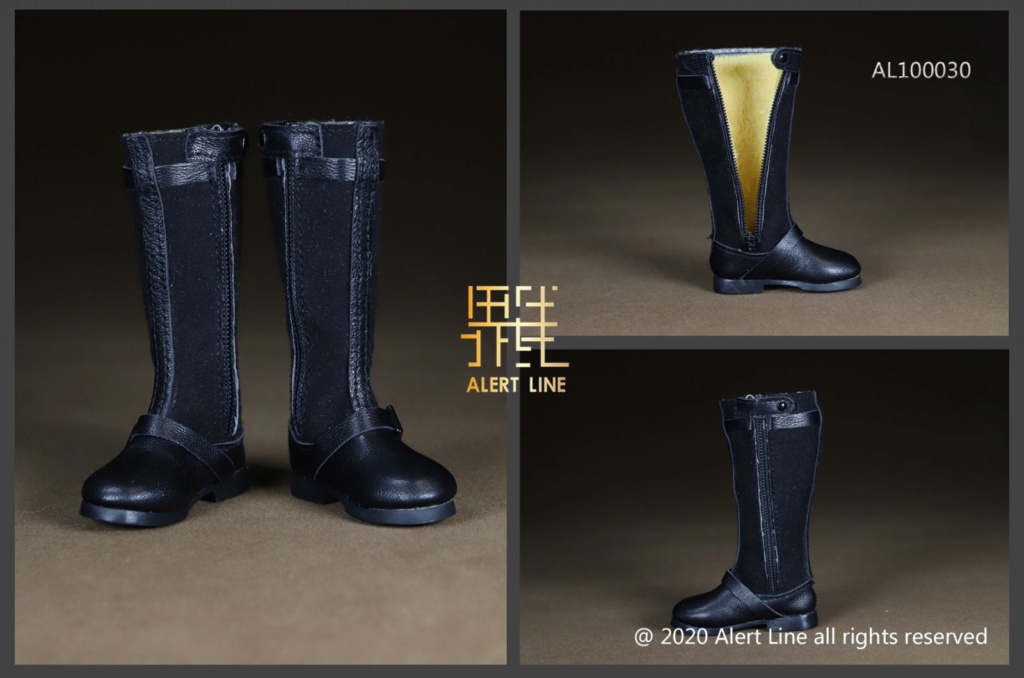 #newproduct
#AlertLine
#WWII
#Luftwaffe
#AcePilot
#male
#historical
#military