Purchase a certain treasure to search Facebook model to play Airborne Division
Regular Edition Regular Price 849
Special board regular price 1080
(Please consult merchants for booking price)
Facebook mode to play a new full box of doll reservations to open the WW002 US Airborne Division Captain FP002
Thank you players for your suggestion for the preview product, we made a timely modification to the calm head carving, the expression is more firm, the big goods will further modify the polished head carving, and the M43 uniform version and helmet buckle problems raised by players will be further restored. More in line with the prototype. This product's body will use COO's BD001 number to avoid the softness of the ankle joints in the previous body.
FP002A ordinary version contains 1 set of uniform (M43) + 1 head carving (open mouth)
The enhanced version of FP002B contains 2 sets of uniforms (M43+M42) and 2 head carvings (open mouth + shut mouth), other accessories are the same.
Expected shipment date 2020 fourth quarter
Booking Cut-off Date August 5, 2020
Facepoolfigure Facebook Play 1/6 Action Figures - World War II US Airborne Division - Captain E Company
Product number: FP-002
Accessories description:
Realistic head carving ( slightly open mouth )
Male Body + Hand Set (COOMODEL BD001)
M1 Paratrooper Helmet (Metal)
M43 paratrooper uniform
M1 Garland Rifle + Bayonet
Cartridge shoulder bag x2
M1911A1 pistol + leather holster ( leather )
Pistol magazine bag
U.S.
military
weight belt
GI cotton shirt + collar
Airborne soldier boots ( leather )
Airborne soldier M6 leather scabbard + M3 bayonet
MK2 grenade bomb x 2
M36 belt
M42 First Aid Kit
M10 kettle + bag
Compass bag
M36 backpack
map
Helmet camouflage belt
101 Airborne Division Armband
American flag armband
The special edition additionally includes:
Realistic head carving ( Shut up proud expression )
M42 Enhanced Paratrooper Uniform Complete Set (including additional armbands)
Expected shipment date 2020 fourth quarter
Booking Cut-off Date August 5 , 2020
Facepoolfigure 1/6 Action Figure-US Paratrooper Platoon Leader- " Easy" Company
No. FP-002
List:
Head Sculpture (Mouth Slight Open)
Male Nude Body + Hands Sets (COOMODELBD001)
M1 Paratrooper Helmet (Metal)
M43 Paratrooper Uniform Set
M1 Garand Rifle +Knife
Ammo Bandolier x2
M1911A1 Pistol + leather holster (Real Leather)
Double Magazine Pouch
US Suspenders
GI Wool Shirt + Collar Insignia
Paratrooper Boots (Realleather)
Paratrooper M6 Scabbard + M3 Knife
MK2 Grenade x2
M36 Belt
M42 First Aid Pouch
M10 Canteen w/Cover
Compass Pouch
M36 Musette Bag
Map
Helmet Camouflage Linen Strip
101 Shoulder Sleeve Insignia
US Flag Shoulder Sleeve Insignia
SpecialEdition includes extra:
Head Sculpture (Mouth Closed withProud Expression)
M42 Reinforced Paratrooper UniformSet (Include Insignia )
Estimate Release Date: 2020 fourth quarter
Preorder close date 2020-8-5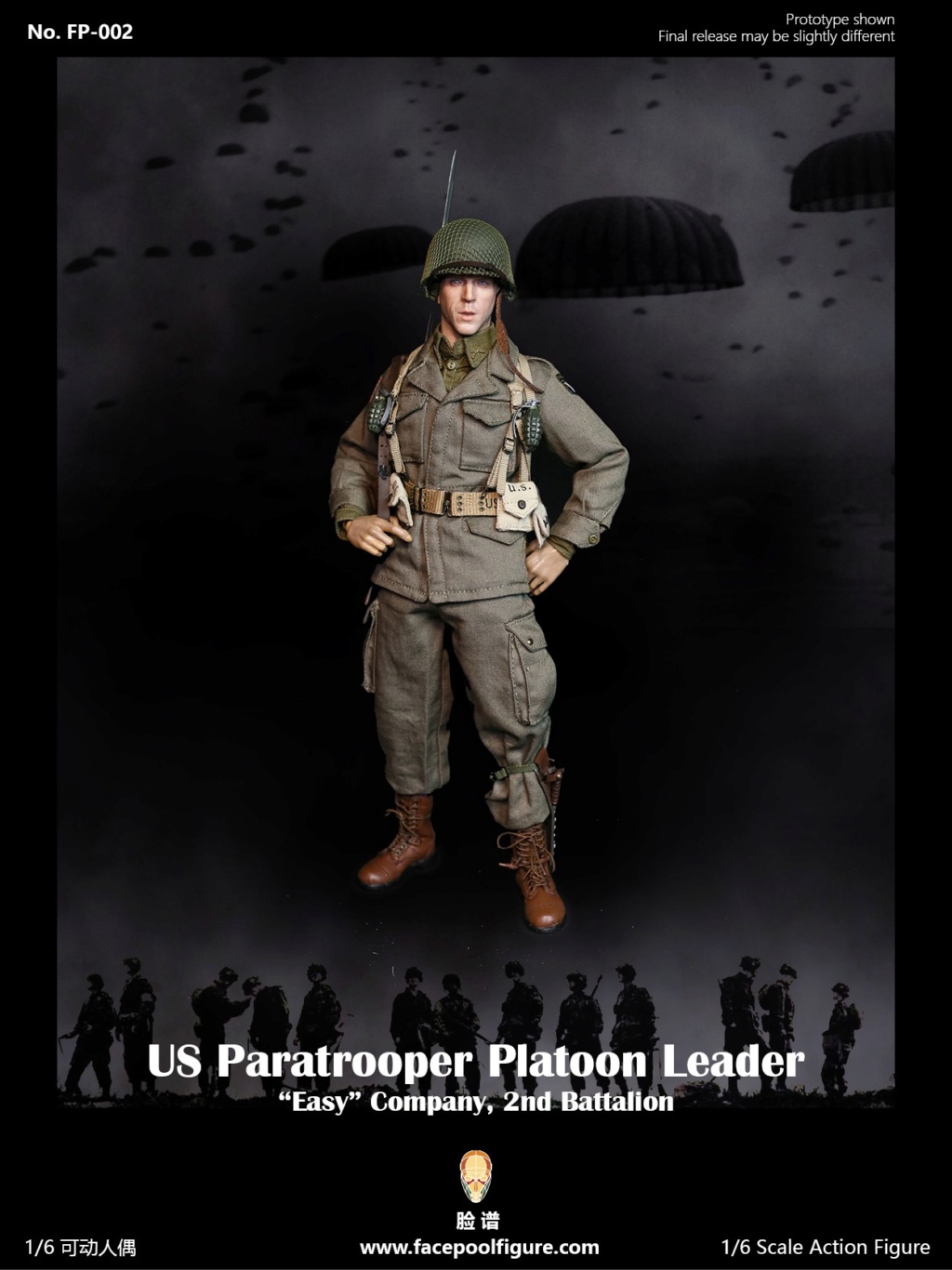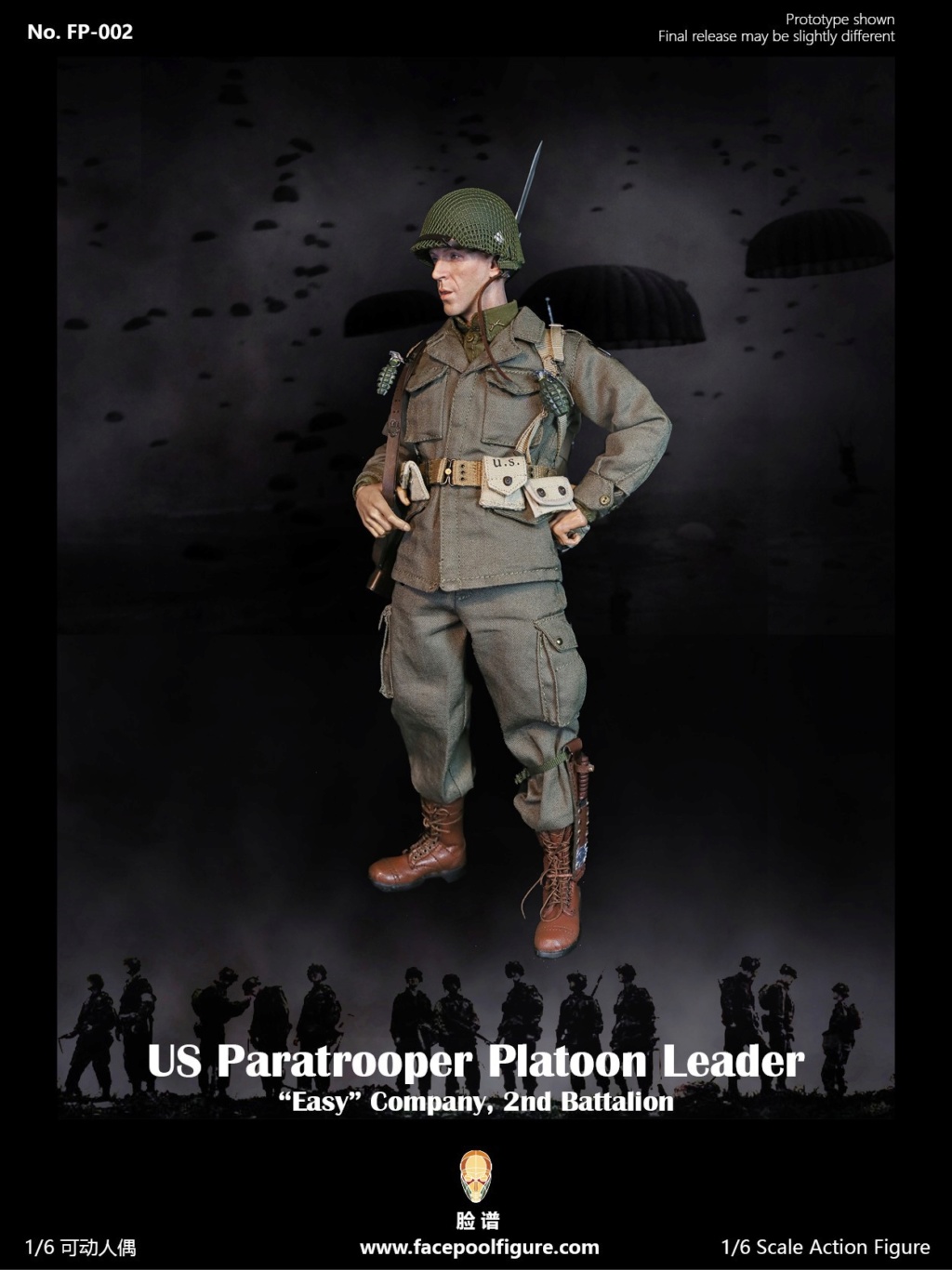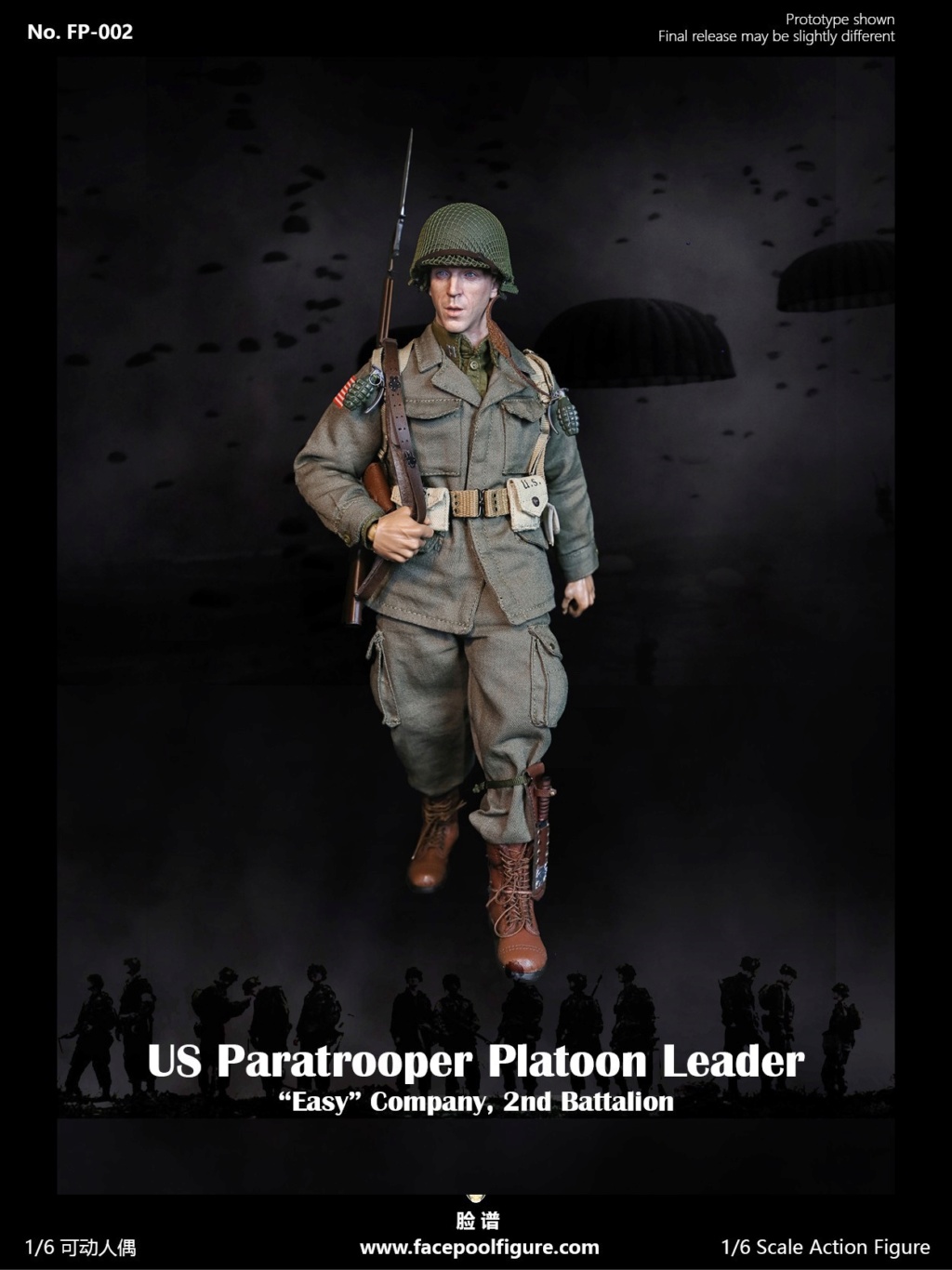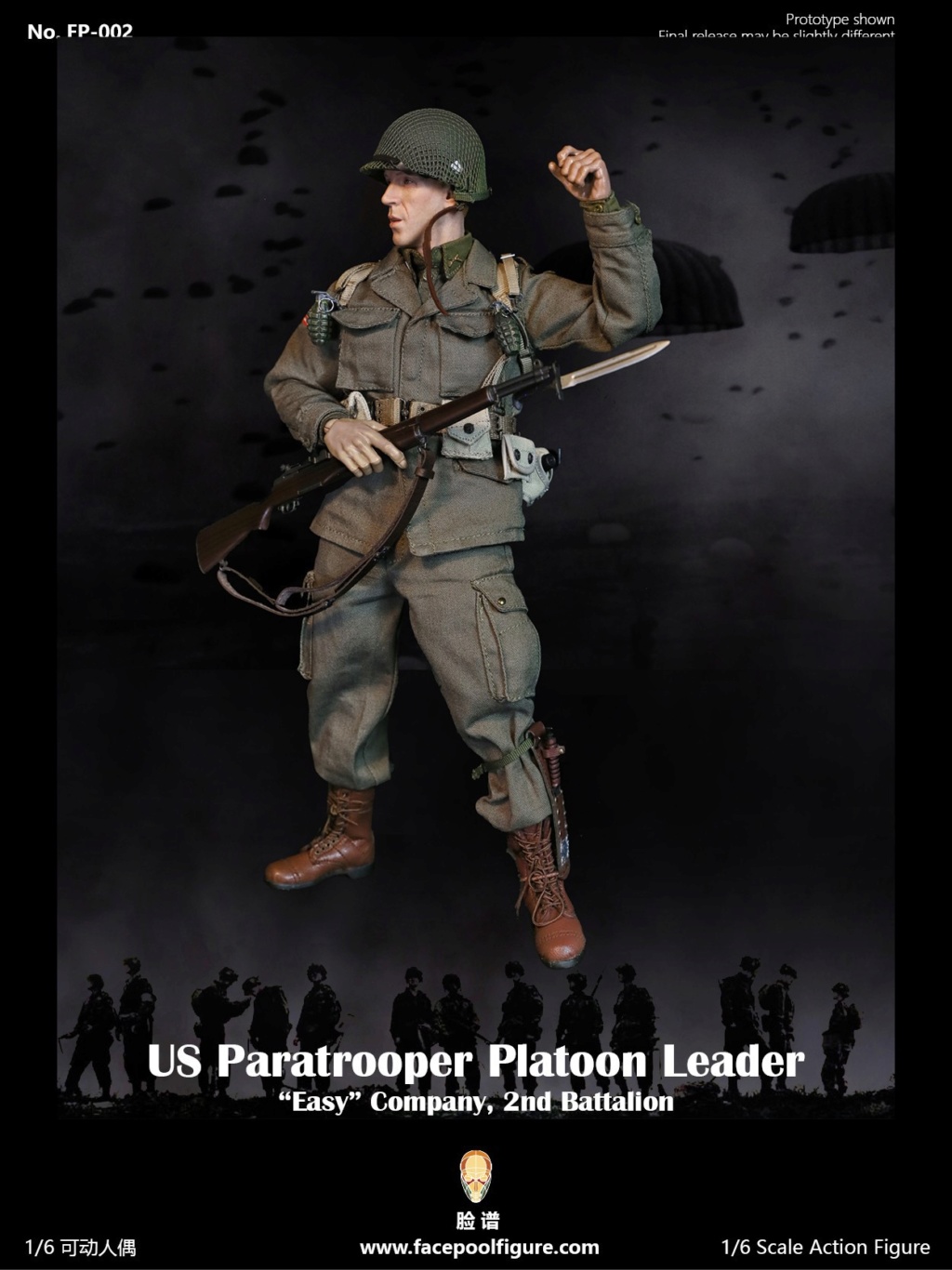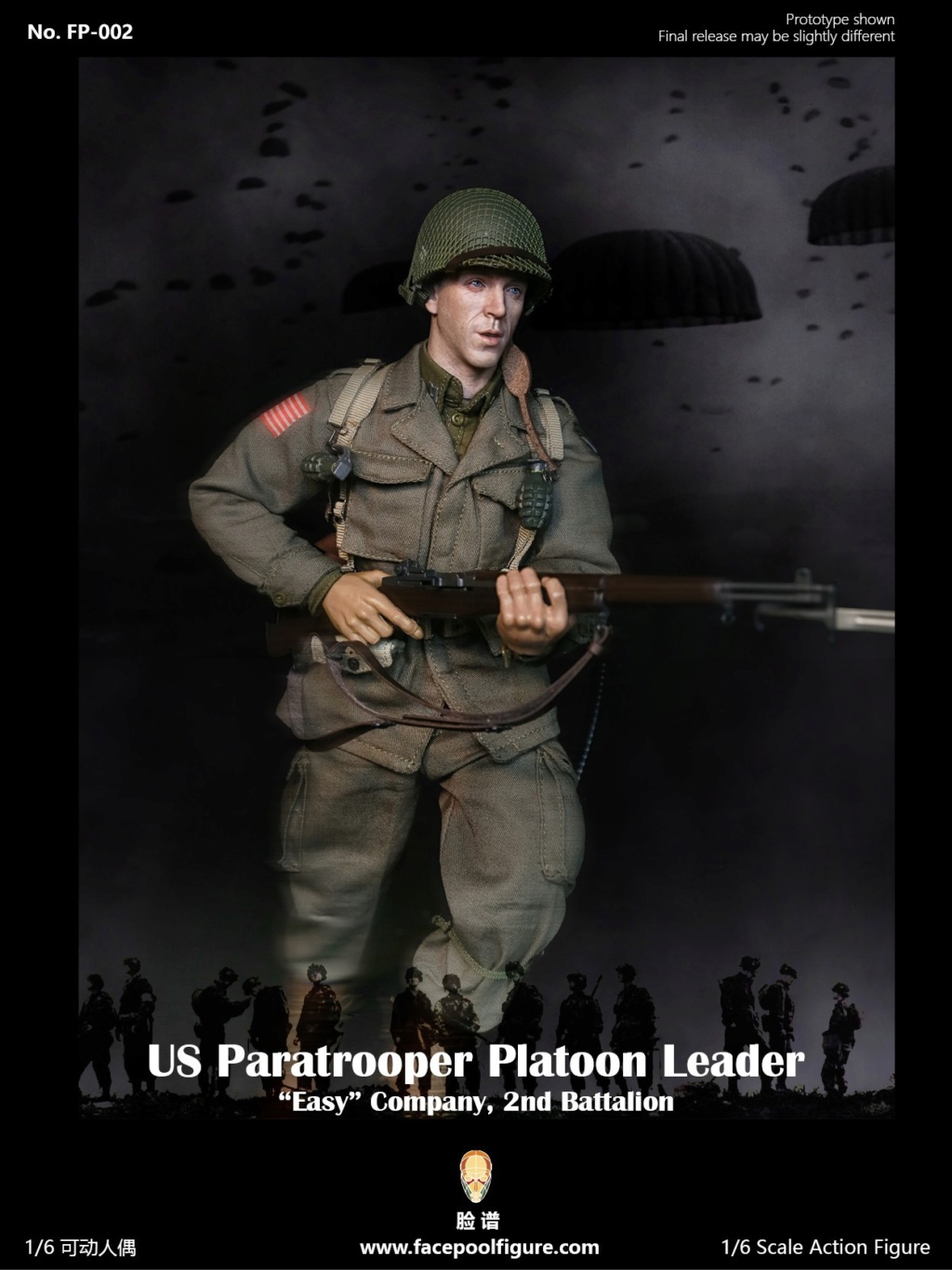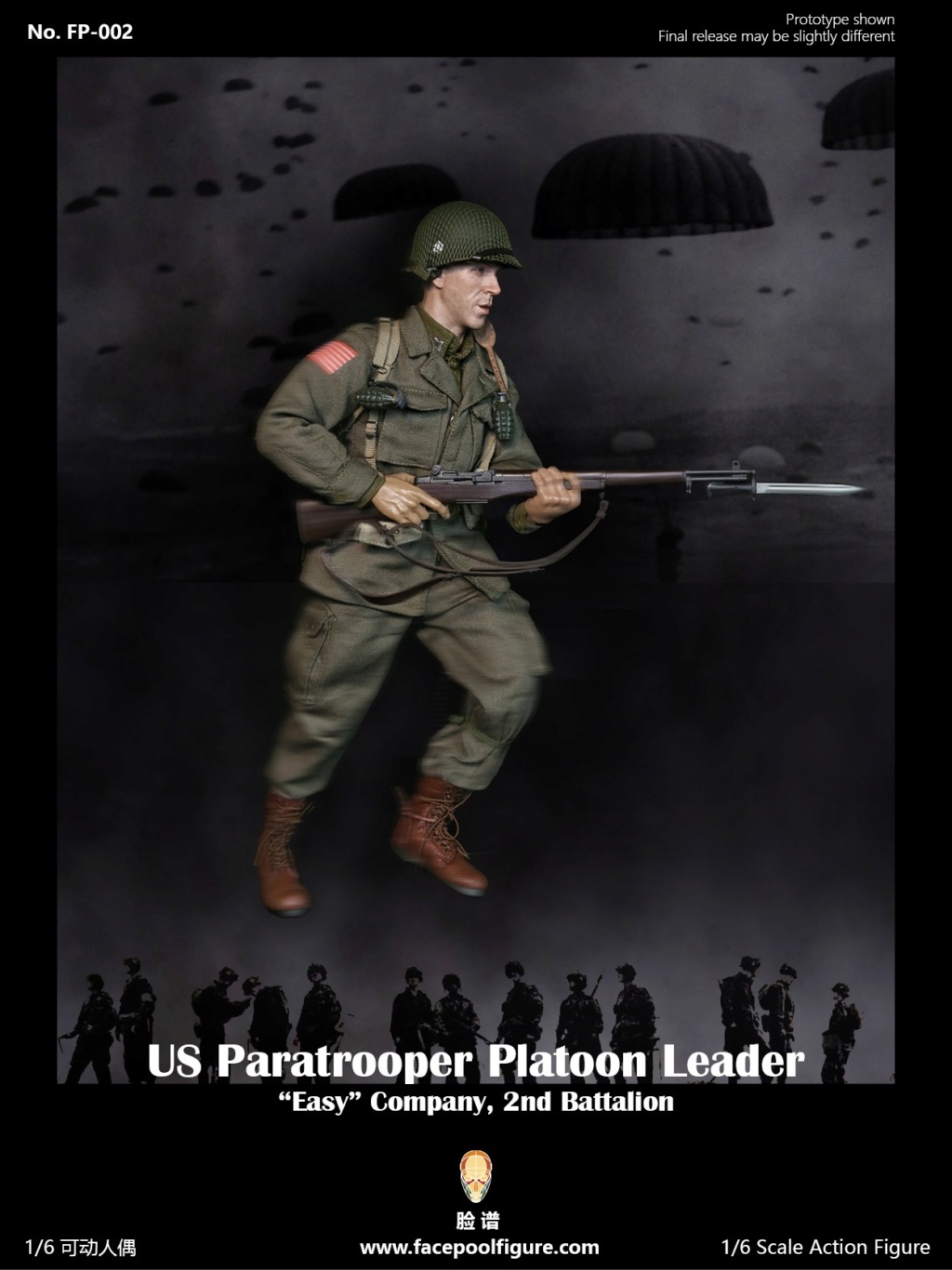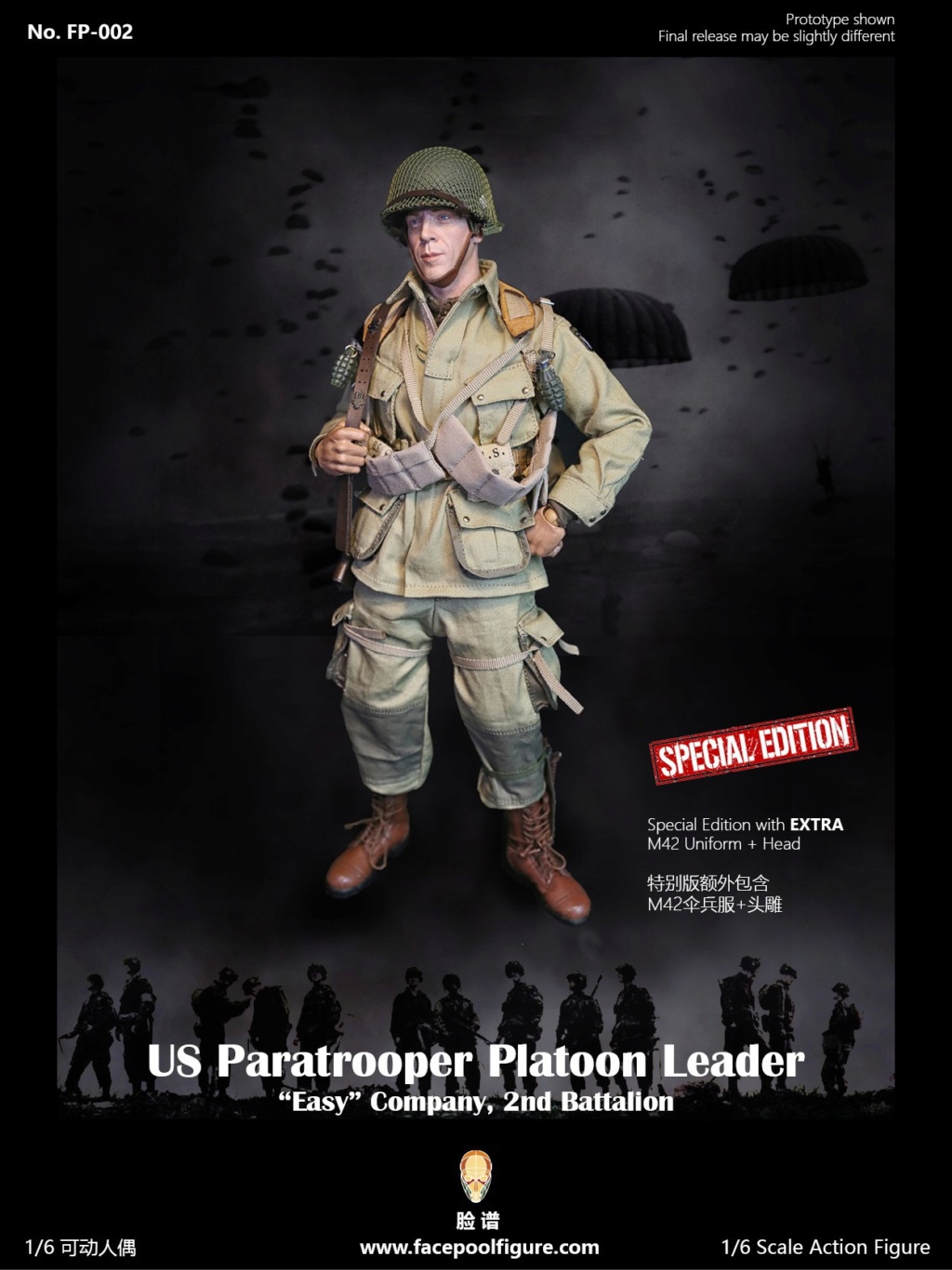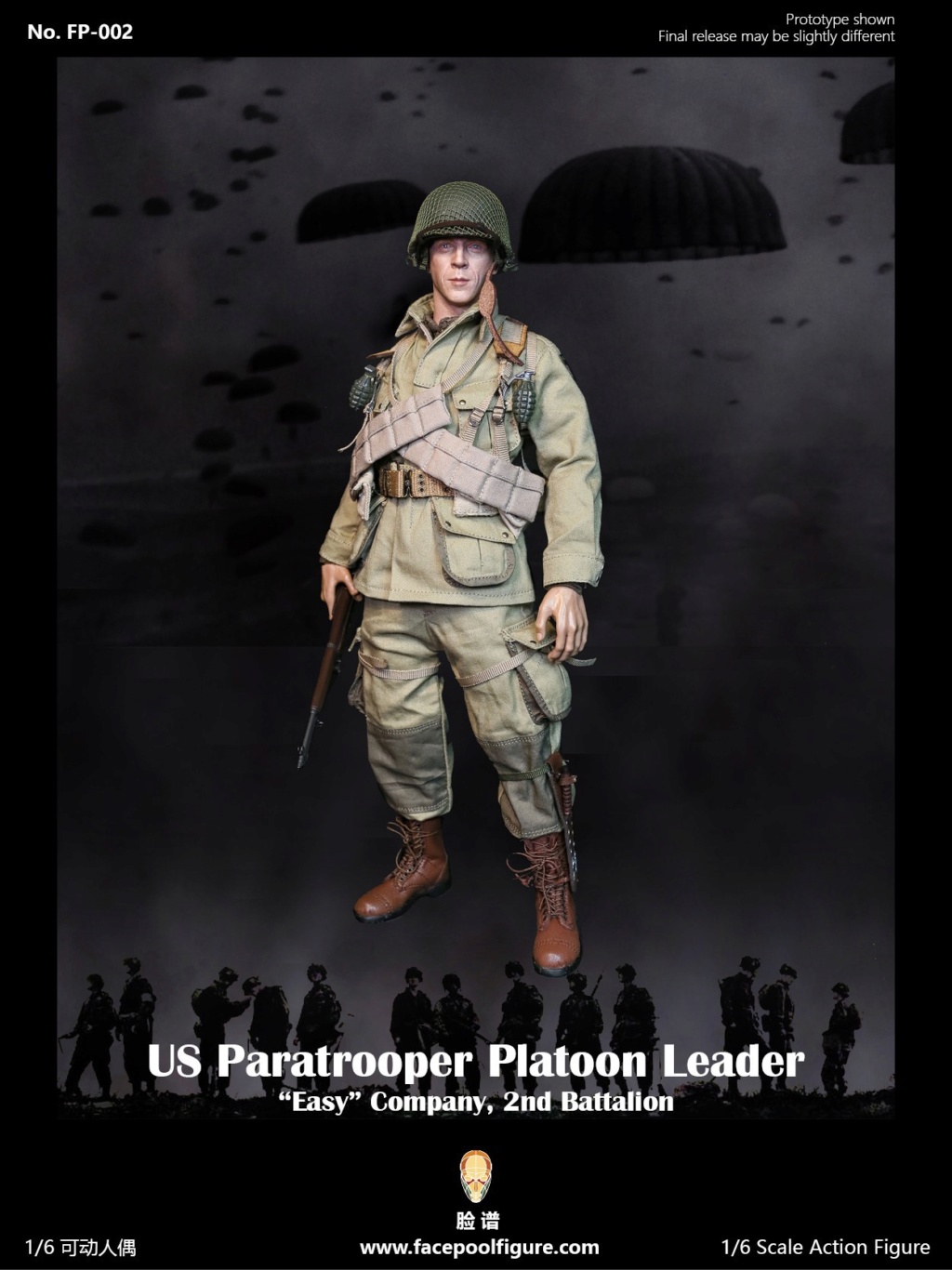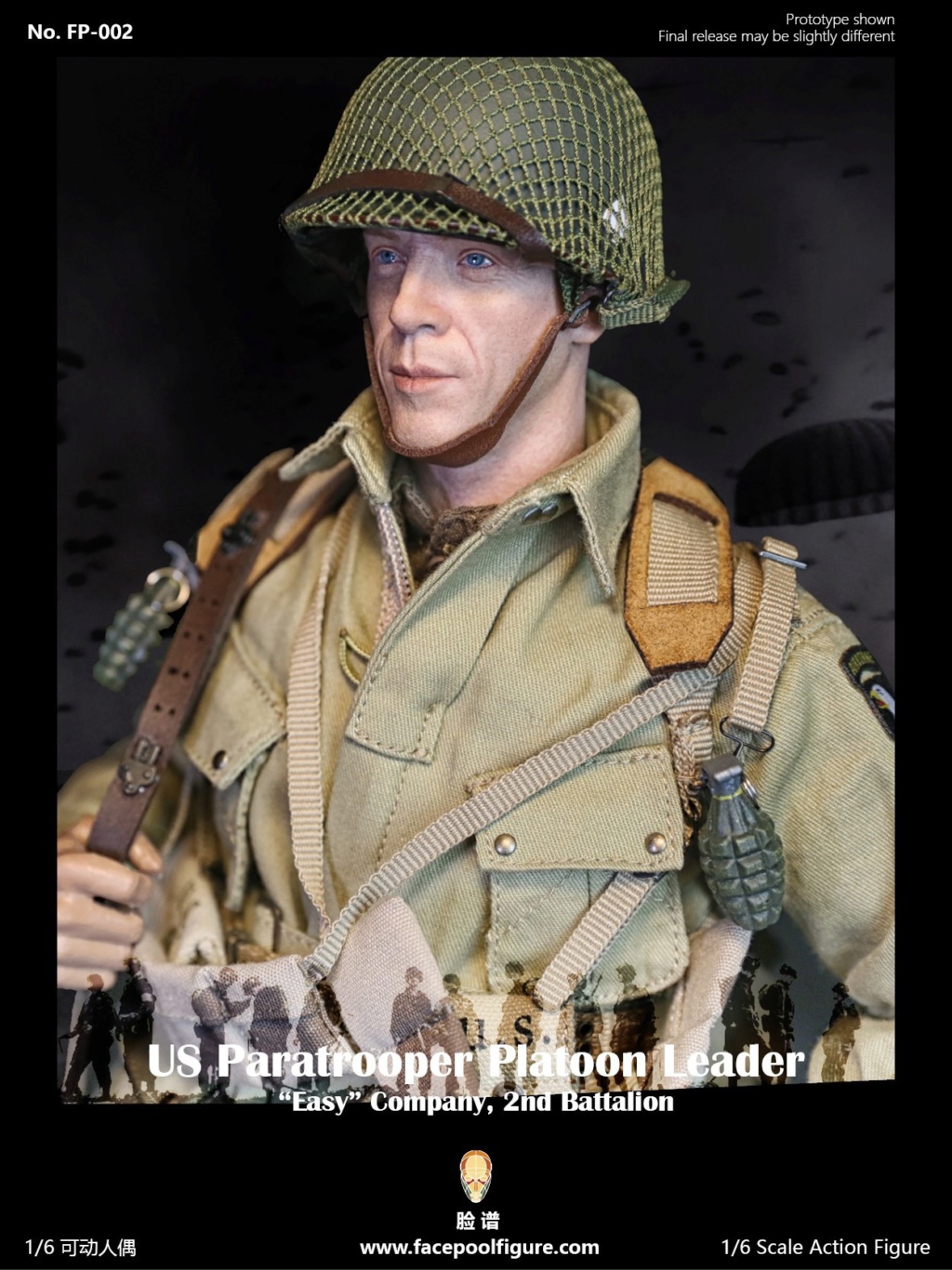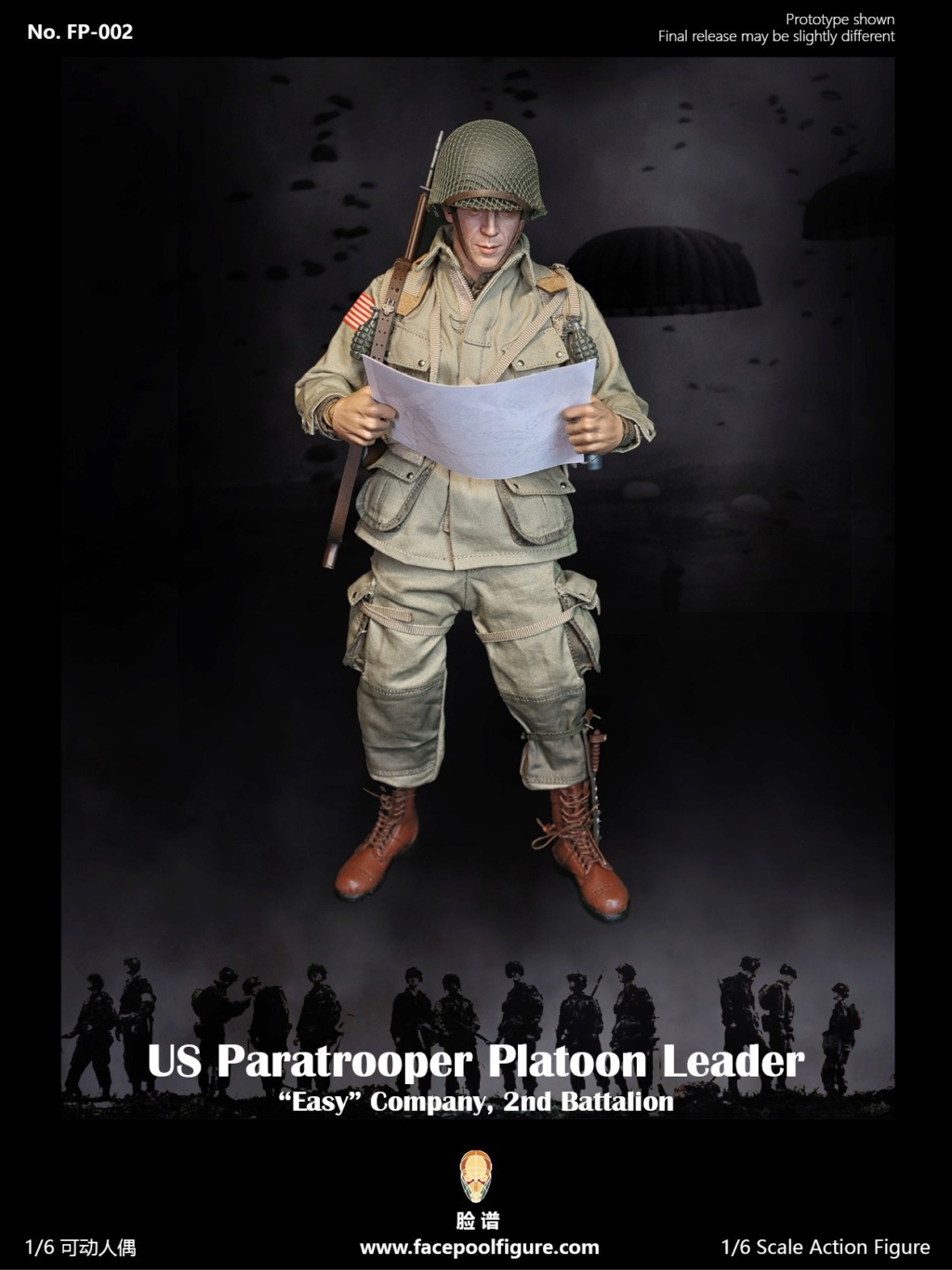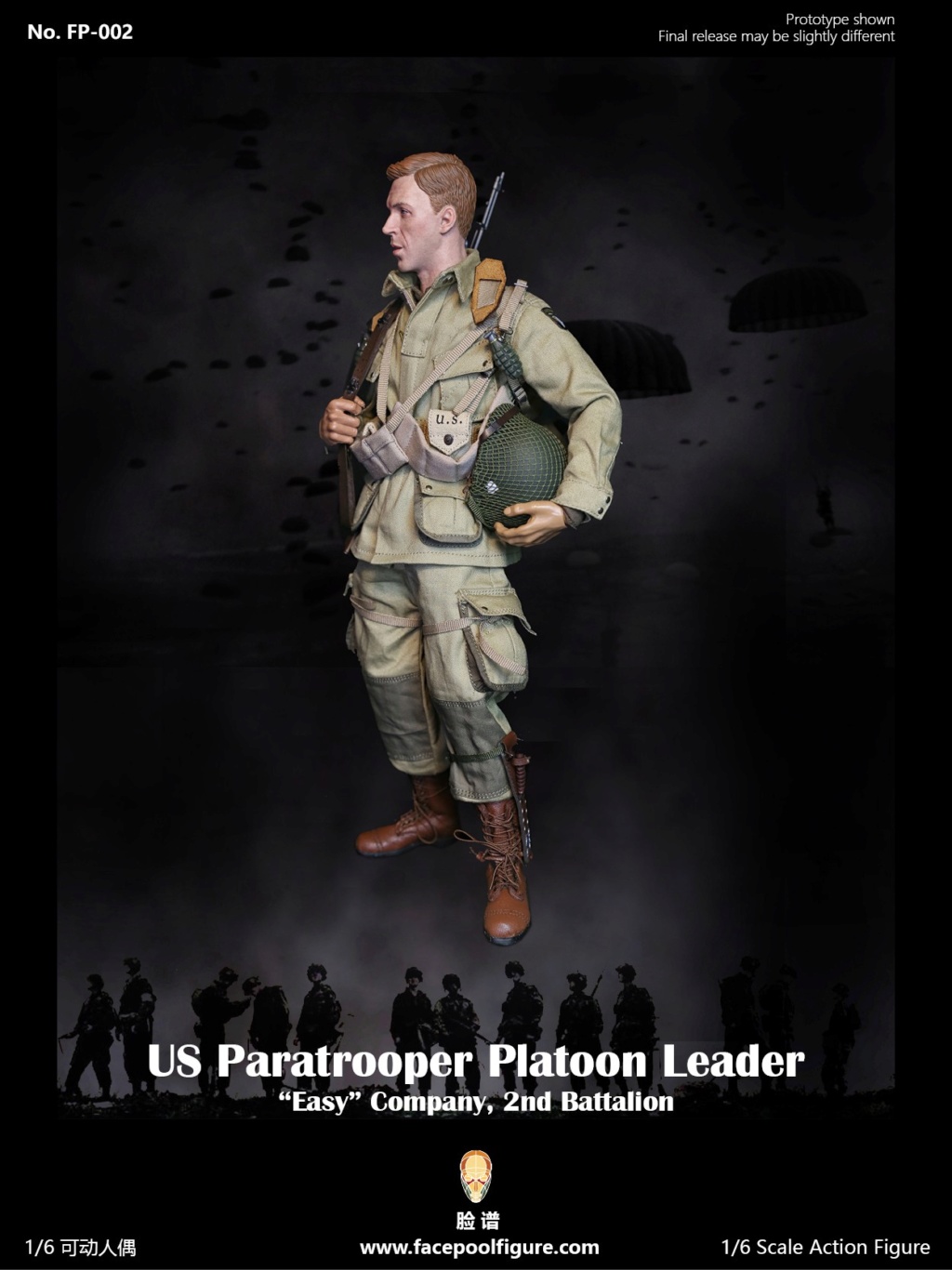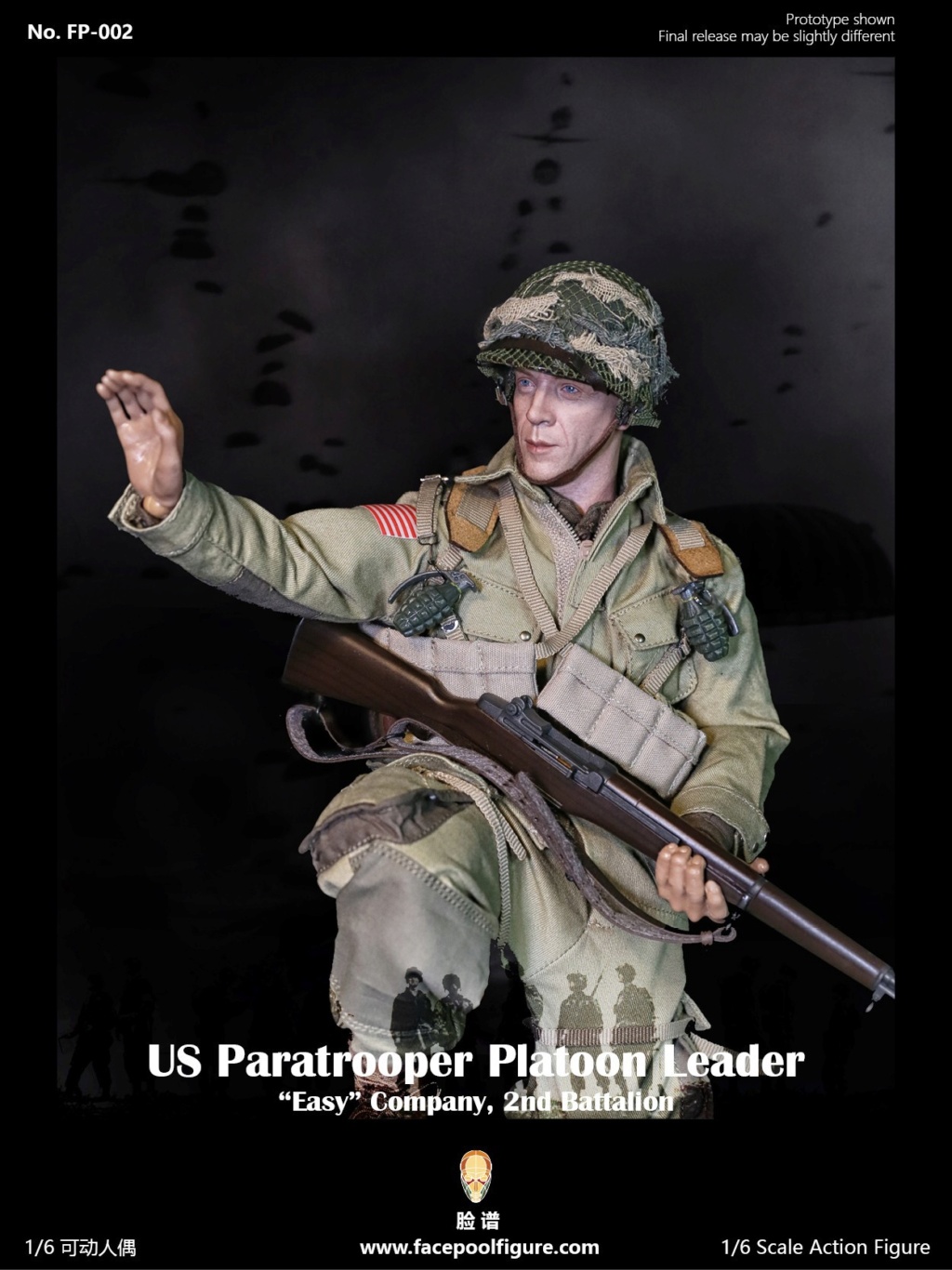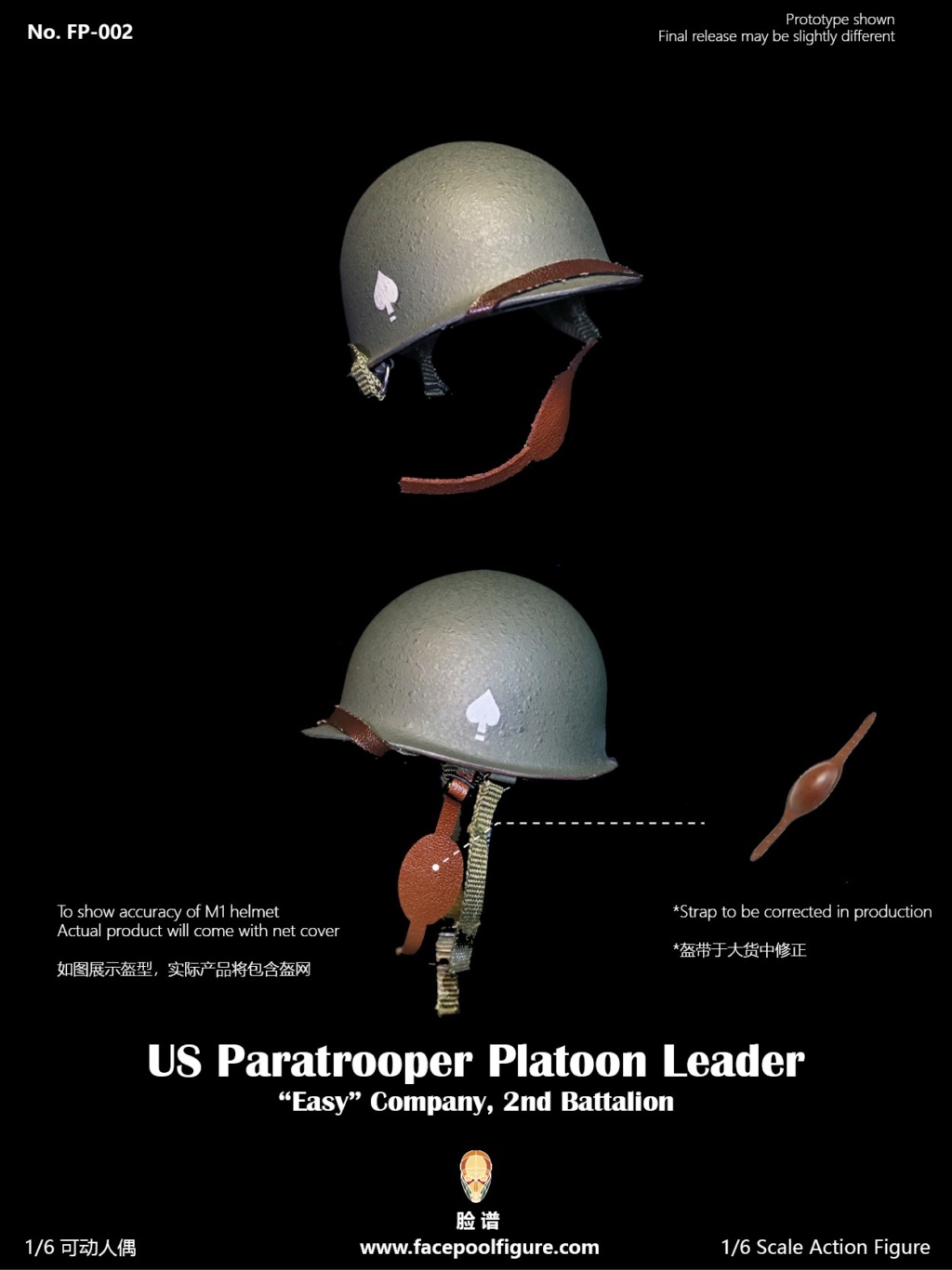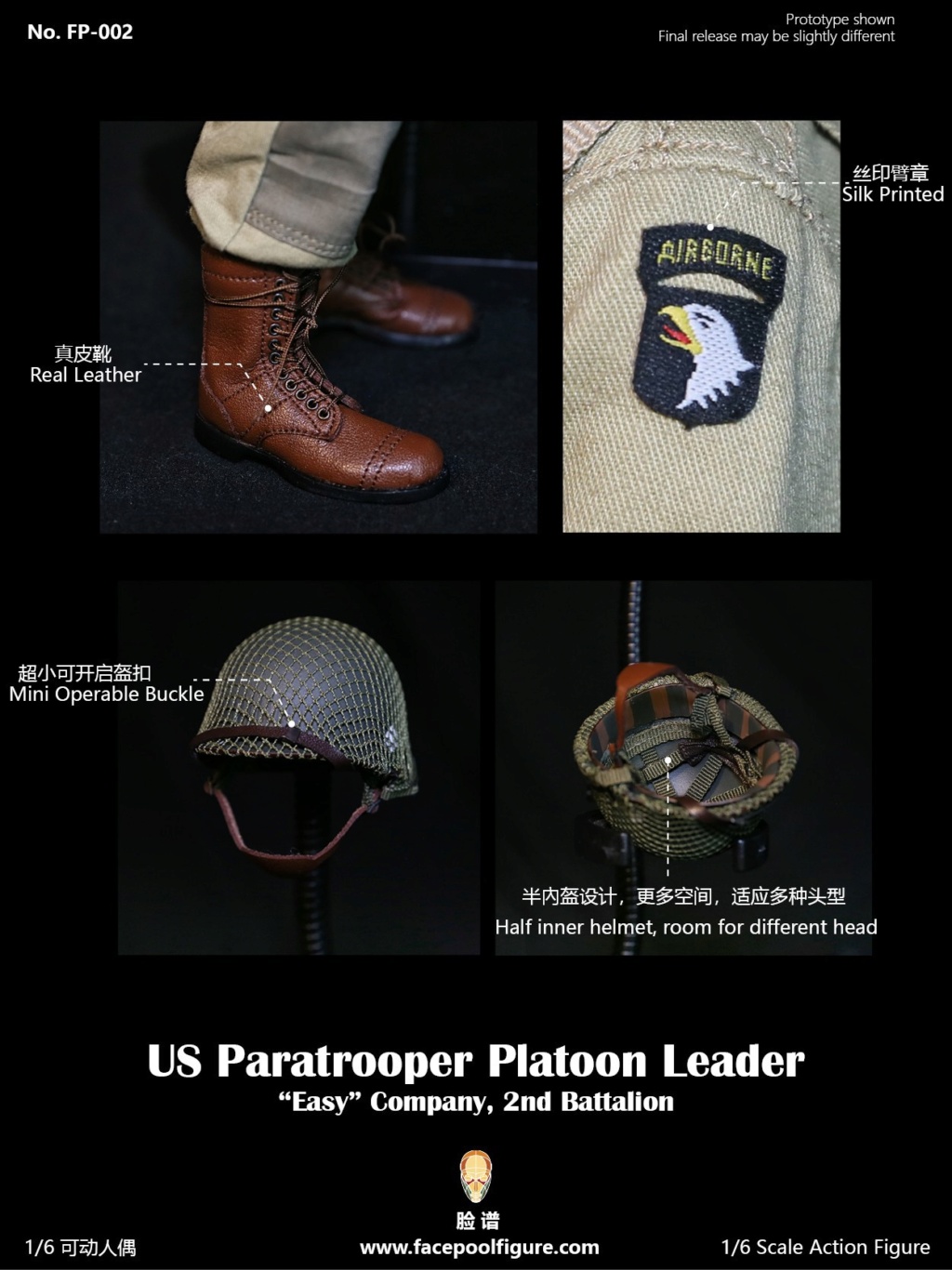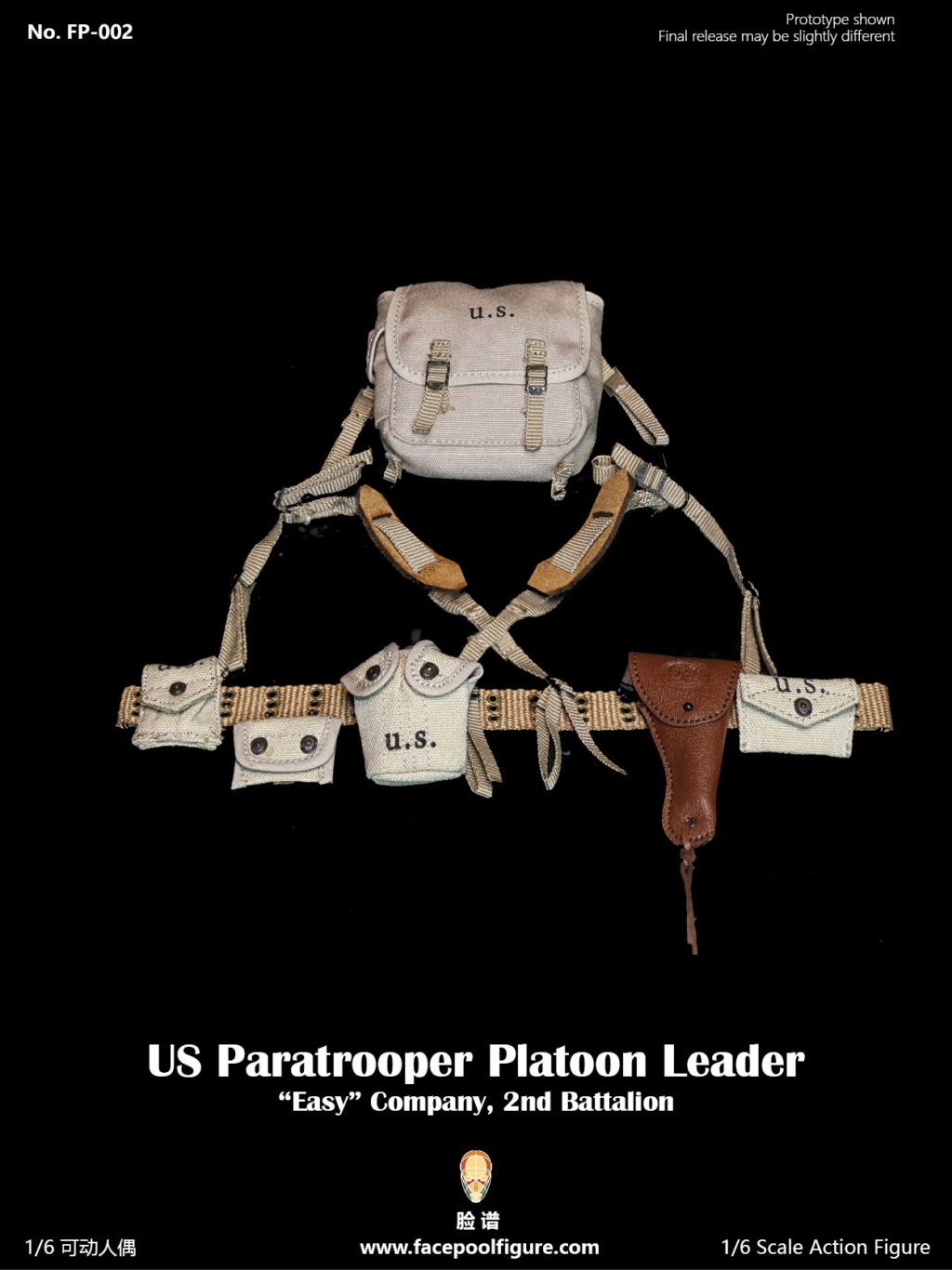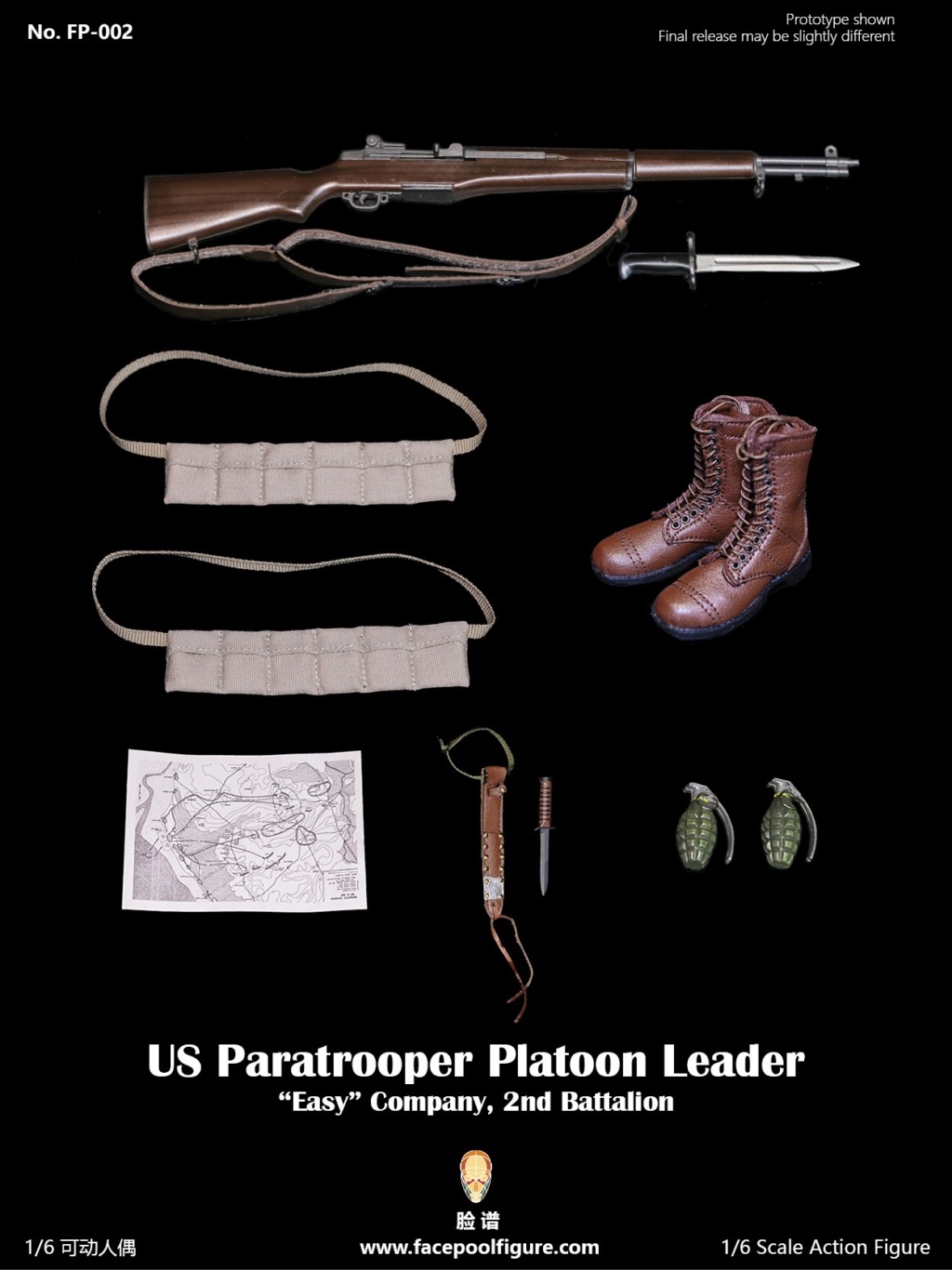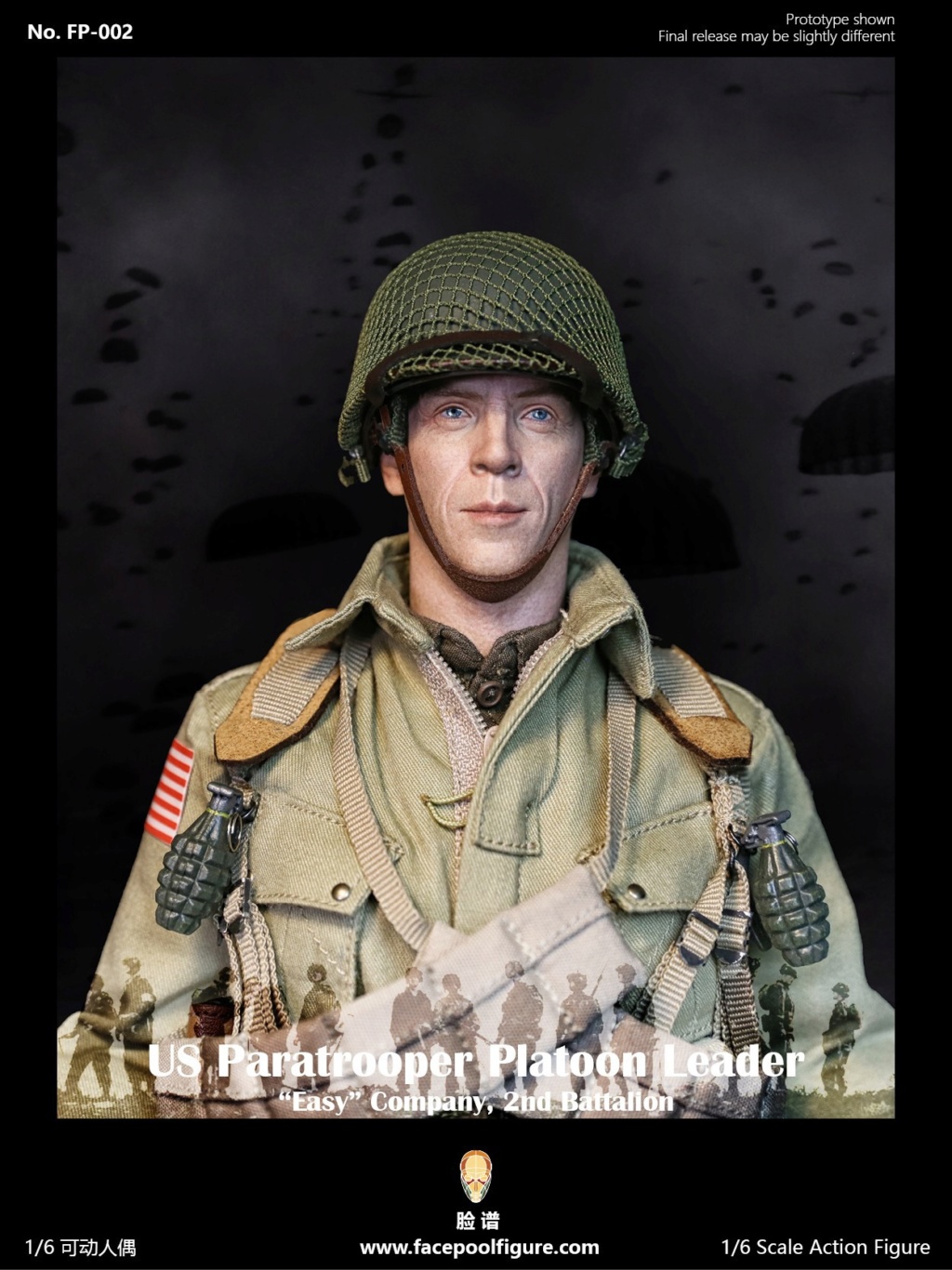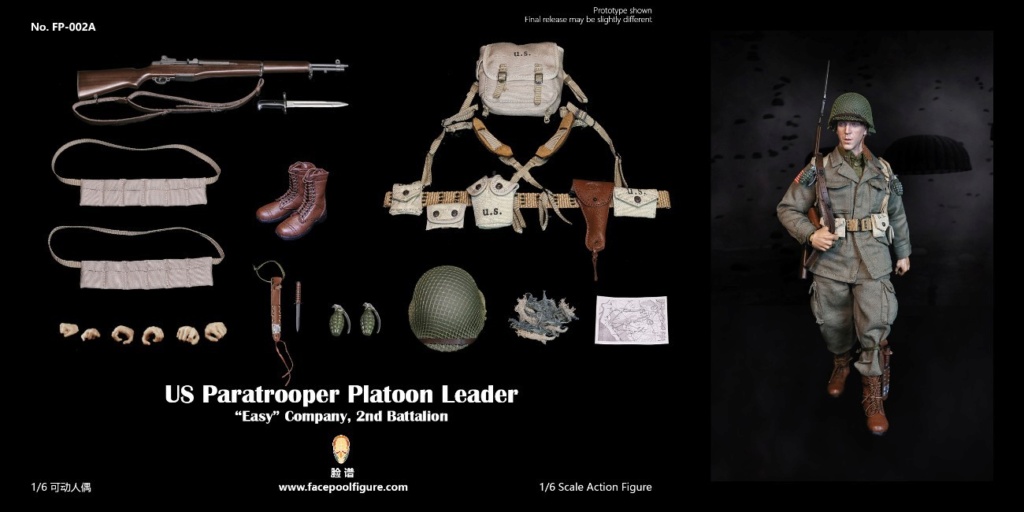 #newproduct
#FacepoolFigure
#WWII
#US
#AirborneDivisionE
#CompanyCaptain
#male
#CableTV-based
#military