Reply on behalf of the manufacturer: Thank you for your suggestions, the big goods will adjust the breastplate to be smaller.
============================================= Kong
Ling Pavilion X JSDtoys: 1/6 Pingyang Princess-Li Xiuning's movable puppet (KJ#001A/B)
At the beginning of Great Tang, there was a founder for Great Tang, who helped Tang Jun successfully conquer the Sui Dynasty, Chang'an (Xi'an), and made a contribution to Khan Ma and led a "girl army." This strange woman, daughter of the Tang emperor Gaozu (Li Yuan) and Queen Mu Dou, is known as the "Princess Li San" Pingyang Princess. Afterwards, it may be the reason that there are too many people and things in the Tang Dynasty that can be eulogized, commendable, and memorable, or the reason why women are not valued at all, so that people have gradually ignored this former Tang Dynasty. A strange woman who created a wonderful performance-Pingyang Princess. Write the old composition to remember.
Princess Pingyang (?-623), she realized that she was bold and ignored others. In order to cope with Jinyang's soldiers, she gathered the heroes of Guanzhong, launched Sizhu Qibing, and led the "Nianzi Army" to make contributions. Select elite soldiers and Li Shimin will be on the north bank of the Weihe River to break through Chang'an together. After the establishment of the Tang Dynasty, the Pingyang Princess was sealed, and there were still many rewards. The princesses could not resist it. In the sixth year of Wude (623 AD), Princess Pingyang passed away, and the funeral ceremonies were overtime for swords and trumpets. The posthumous title is Zhao, which is known as Princess Pingyang Zhao in history. She was only in her twenties when she died. She was the first princess to be given a posthumous title in the Tang Dynasty, and the only woman in the feudal history of China to use military ceremonial funerals!
Ordinary version: Kong Ling Pavilion X JSDtoys new product 1/6 Princess Pingyang-Li Xiuning (KJ#001A)
accessories list:
1. head carving x1
2. body x1
3. hand type (pair) x3
4. civilian clothing set (coat/silver) Top/brown pants) x1
5. Hair bun x1
6. Hair crown x1  
7. Belt lambskin x1
8. Handmade leather boots lambskin (double) x1
9. Waist knife x1
10. Bow x1
11. Arrow x5
12. Bow bag small Sheepskin x1
13. Quiver lambskin x1
14. Bodyguard knife x1   
Cut-off time: July 18,
2020 Estimated shipment time: Fourth quarter of 2020
------------------------------ ----------------------
Kong Libg Ge X JSD toys New Product: 1/6 Princess Pingyang-Li Xiuning (KJ#001A/B)
A:
1. Head carving x1
2. voxel x1
3. Hand Type (Right) x3
4. civilian suit (coat/silver coat/brown pants) x1
5. bun x1
6. Crown x1
7. Belt Sheepskin x1
8. Handmade leather boots lambskin (double ) x1
9. Waist knife x1
10. Bow x1
11. Arrow x5
12. Bow bag lambskin x1
13. Bucket Sheepskin x1
14. Protective knife x1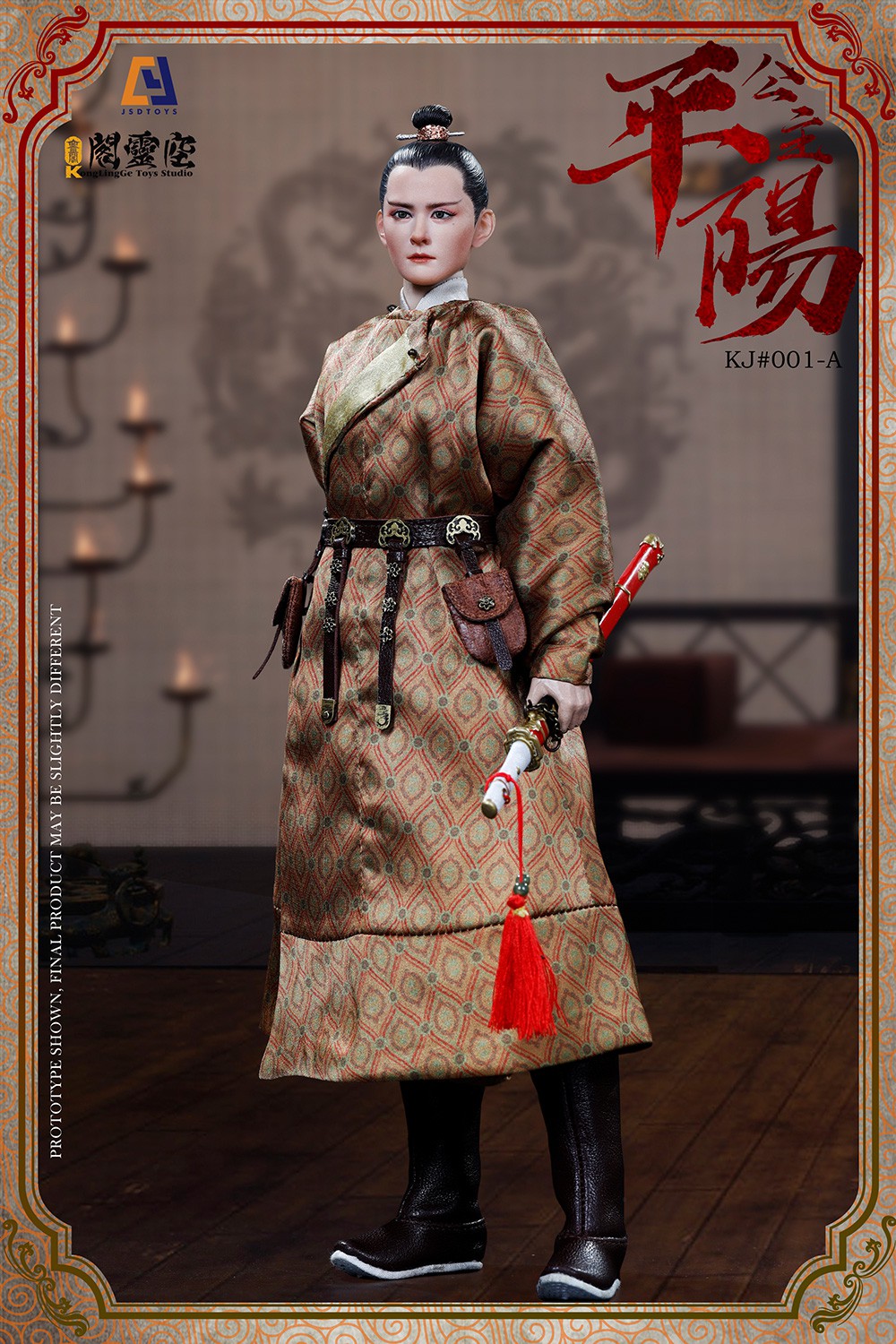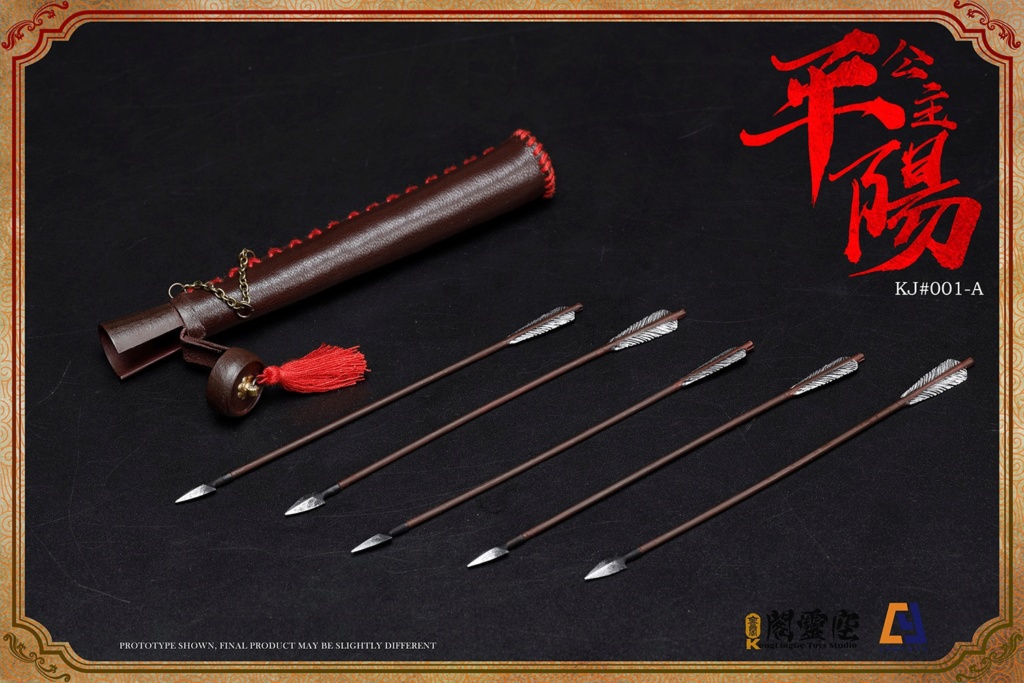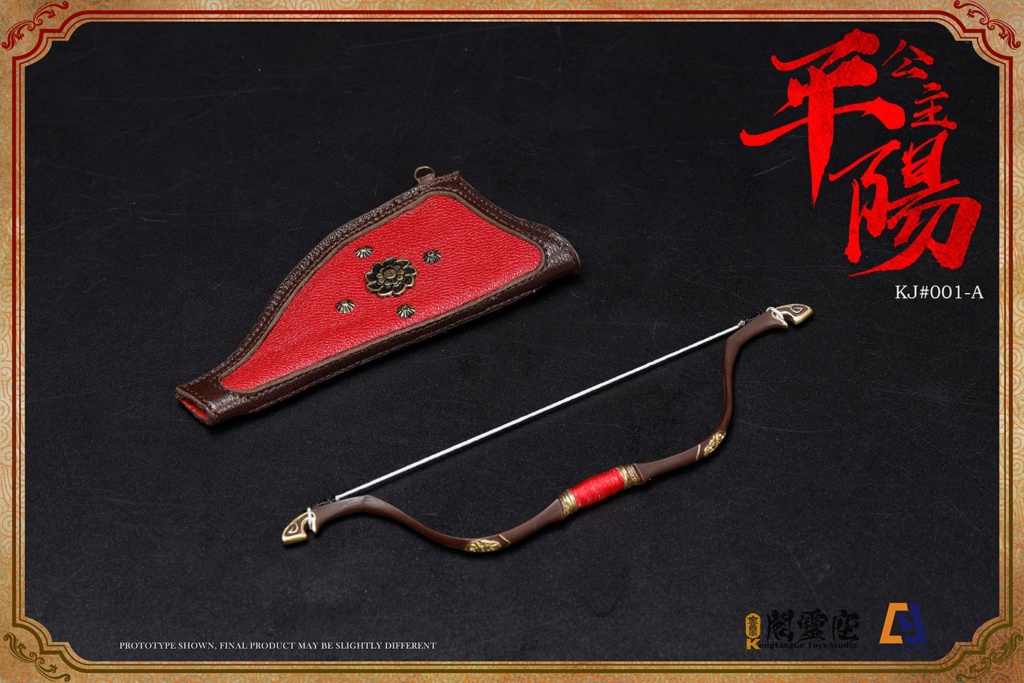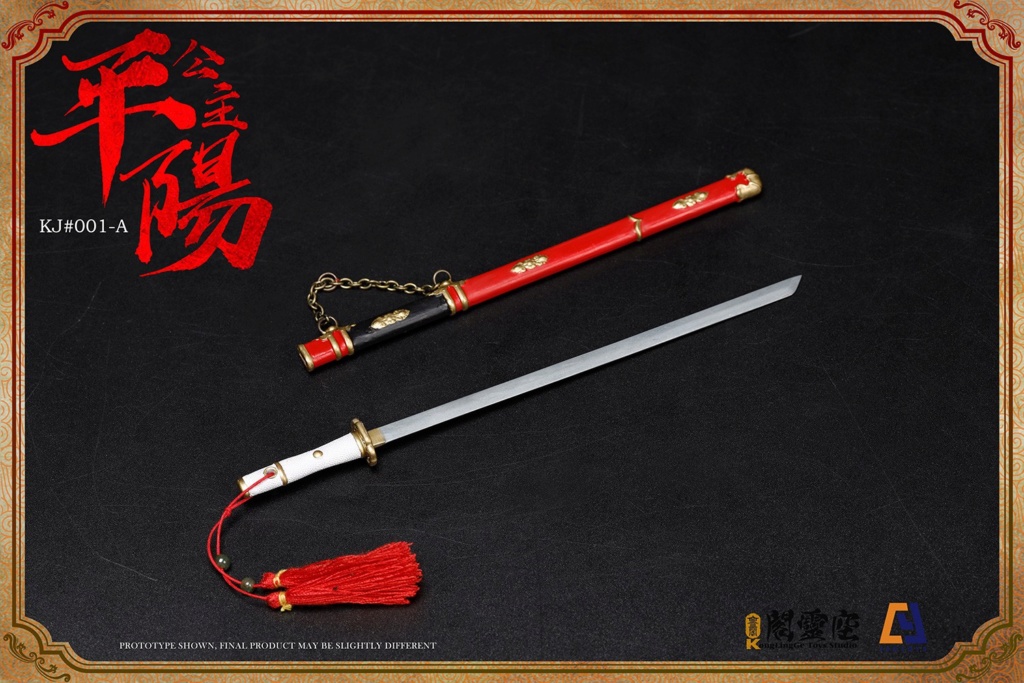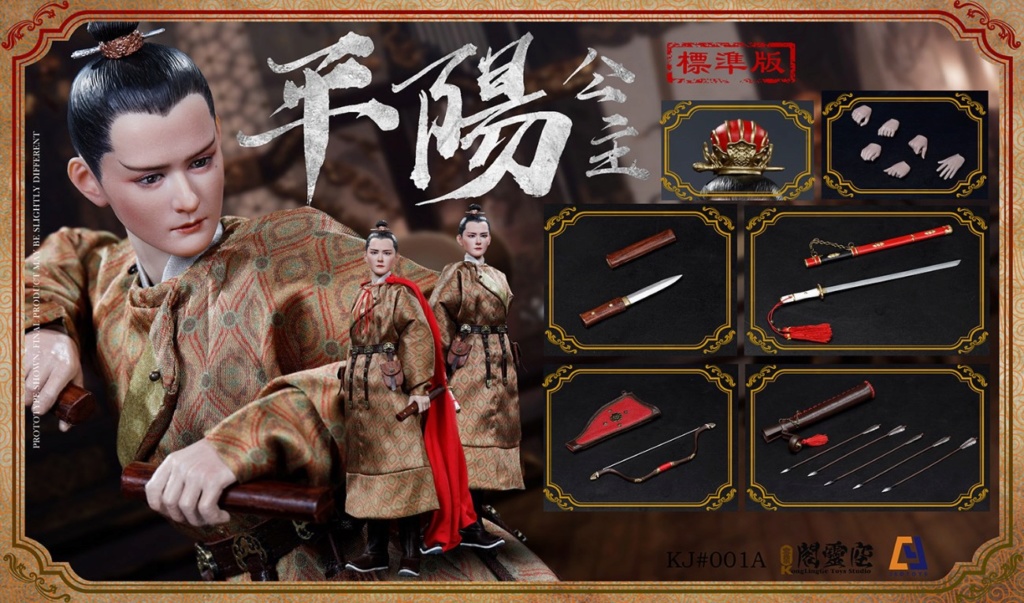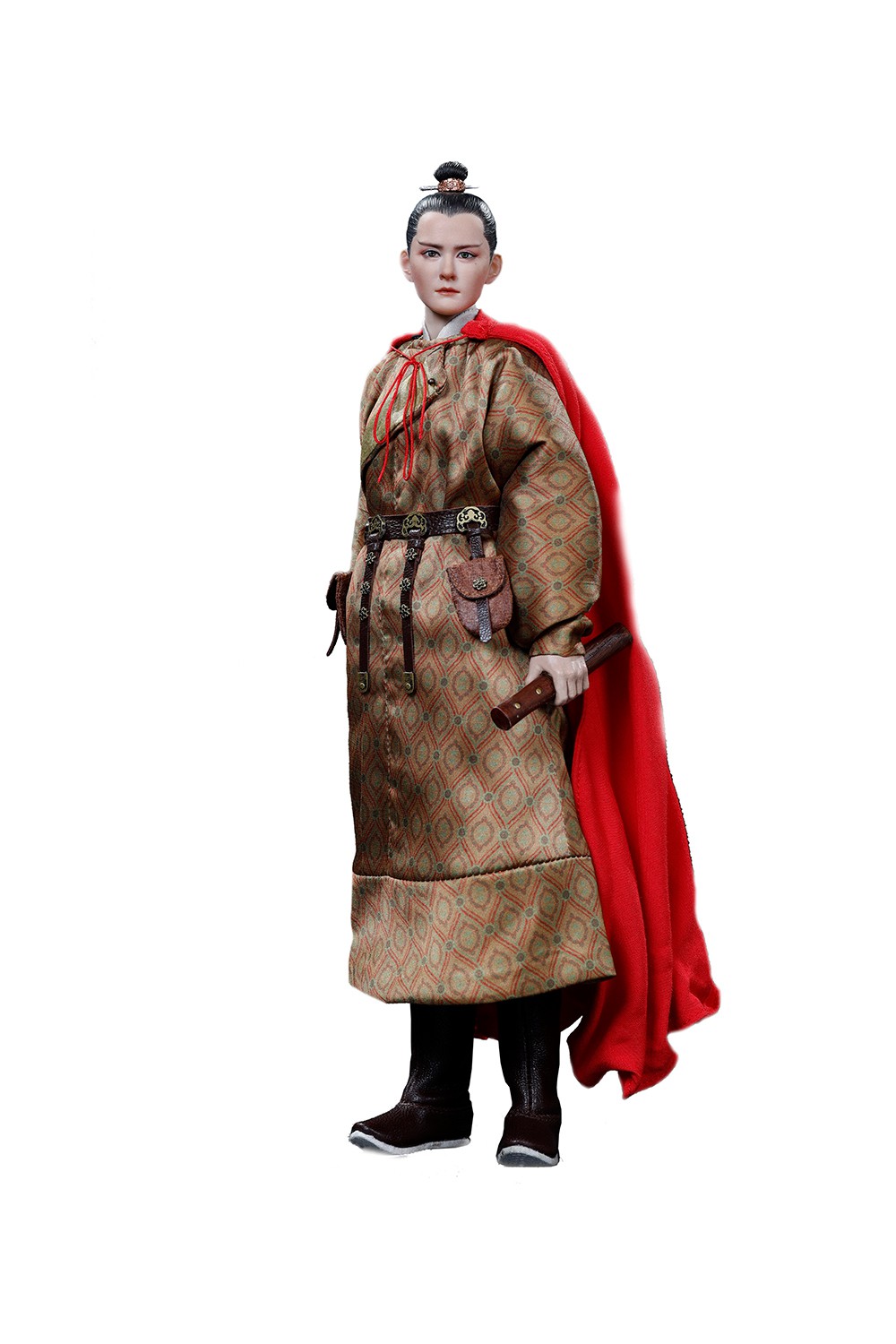 Deluxe Edition: Limited to 300
ethereal pavilions X JSDtoys New product: 1/6 Pingyang Princess-Li Xiuning (KJ#001B)
accessories list:        
1. Head carving x1
2. Body x1
3. Hand type (pair) x3
4. Underwear + pants x1
5. Folk suit (coat/silver top/brown pants) x1
6. Hair bun x1
7. Hair crown x1  
8. Metal armor lambskin edging x1
9. Helmet x1
10. Wrist (pair) x1
11. Leggings (Pair) x1
12. Swallow Beast x1
13. Shoulder Swallow x2
14. Waist support x1
15. Belt lambskin x1
16. Handmade leather boots lambskin (double) x1
17. Long weapon x1
18. Waist knife x1
19. Shoes x1
20. Bow x1
21. Arrow x5
22. Bow bag lambskin x1
23. Quiver lambskin x1
24. Bodyguard knife x1            
Cut-off time: July 18,
2020 Estimated shipment time: fourth quarter of 2020
----------------- ------------------------------------
Kong Libg Ge X JSD toys New Product: 1/6 Princess Pingyang -Li Xiuning (KJ#001A/B)
B:
1. Head carving x1
2. voxel x1
3. Hand Type (Right) x3
4. Underwear+Pants x1
5. civilian suit (coat/silver coat/brown pants) x1
6. bun x1
7. Crown x1
8. Metal Armor Lamb Bag Side x1
9. Helmet x1
10. Wrist protector (right) x1
11. Leg protection (right) x1
12. Tundish x1
13. Shoulder Swallower x2
14. Waist protection x1
15. Belt Sheepskin x1
16. Handmade leather boots lambskin (double ) x1
17. Long weapon x1
18. Waist knife x1
19. Shoe x1
20. Bow x1
21. Arrow x5
22. Bow bag lambskin x1
23. Bucket Sheepskin x1
24. Protective knife x1
Closing time: July 18, 2020
Estimated Delivery Time: Fourth Quarter 2020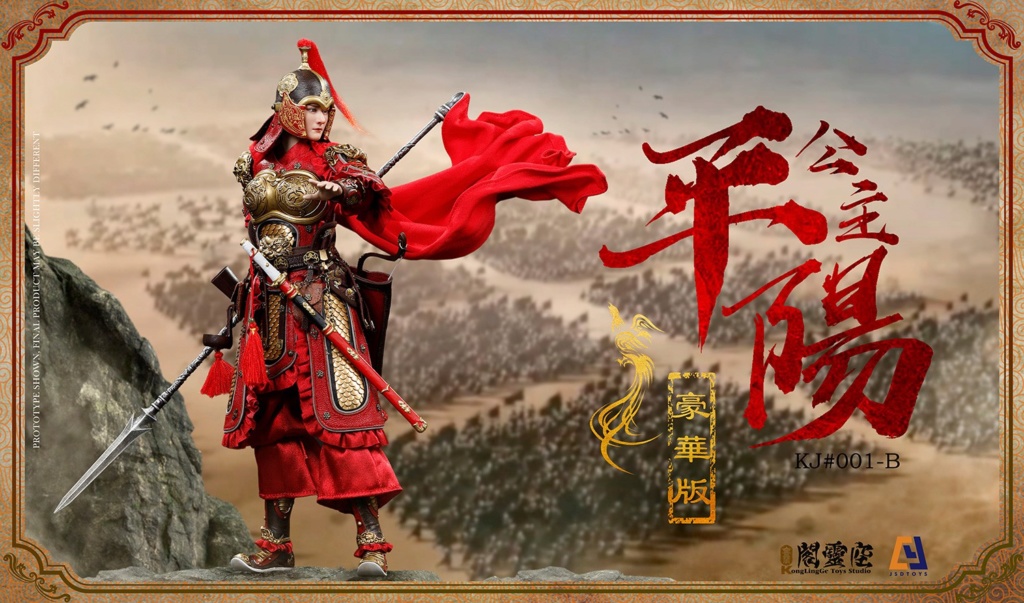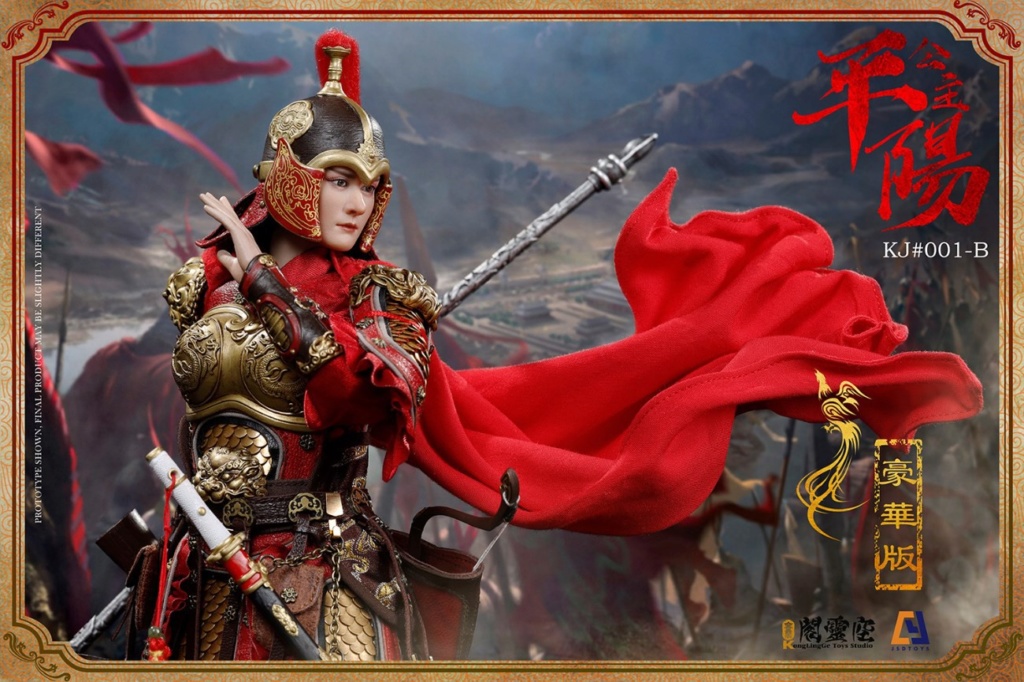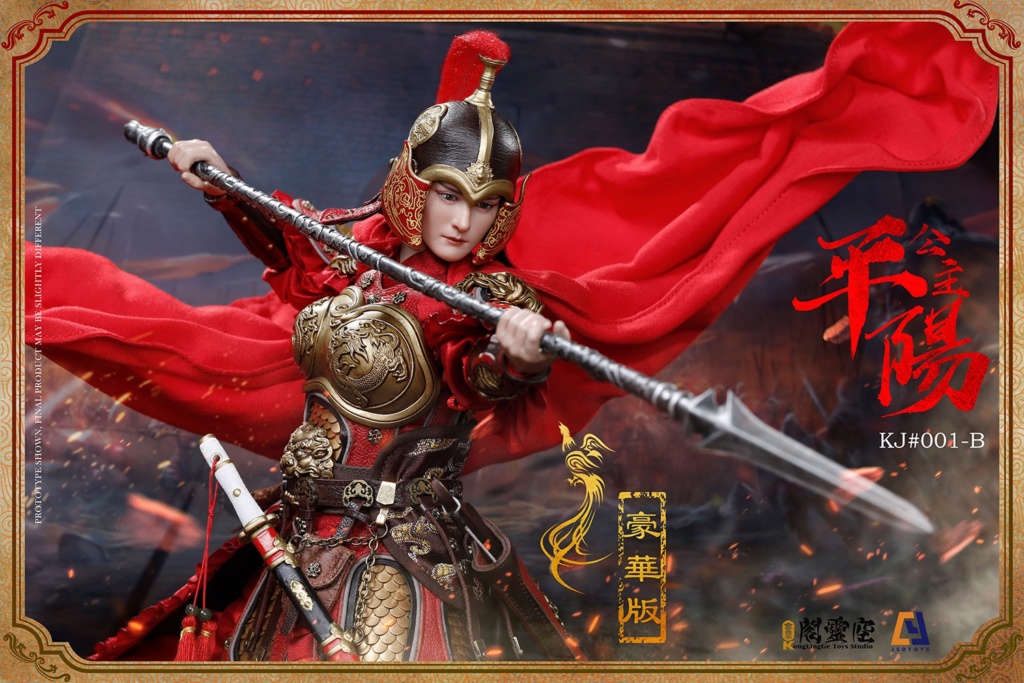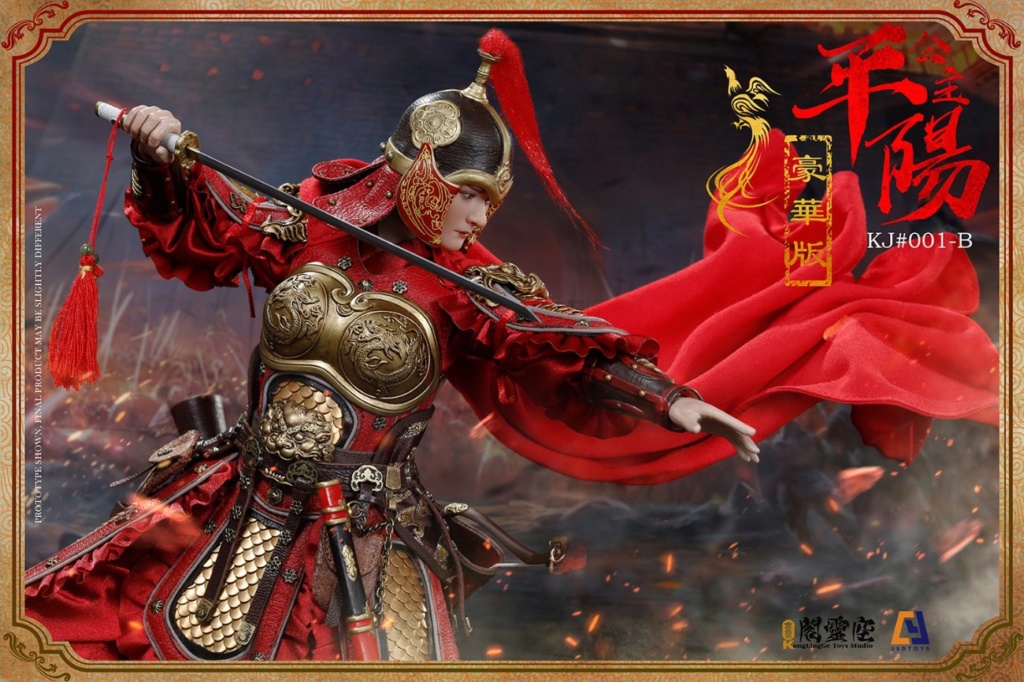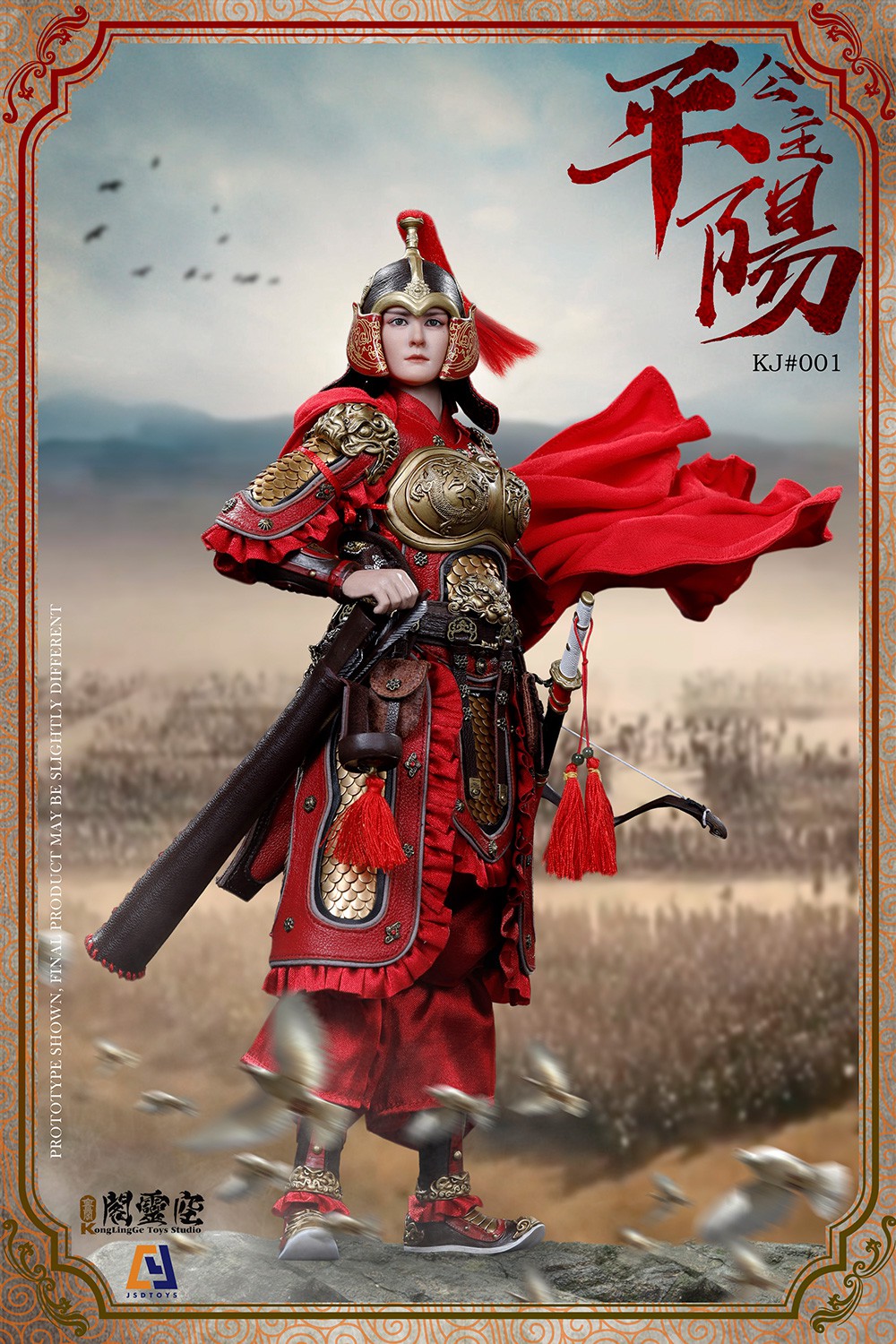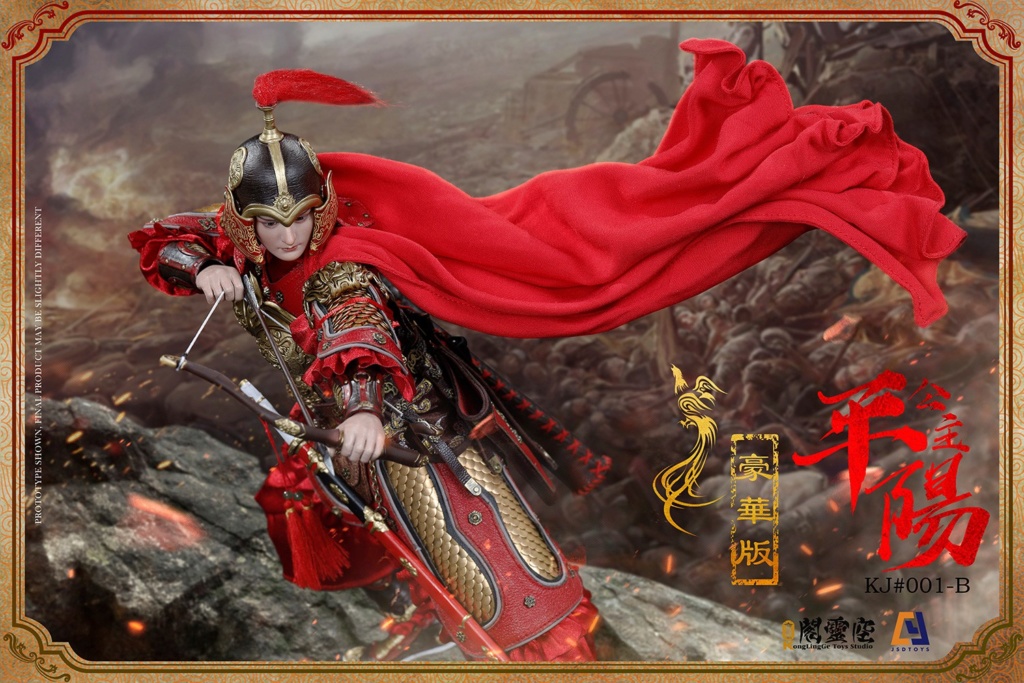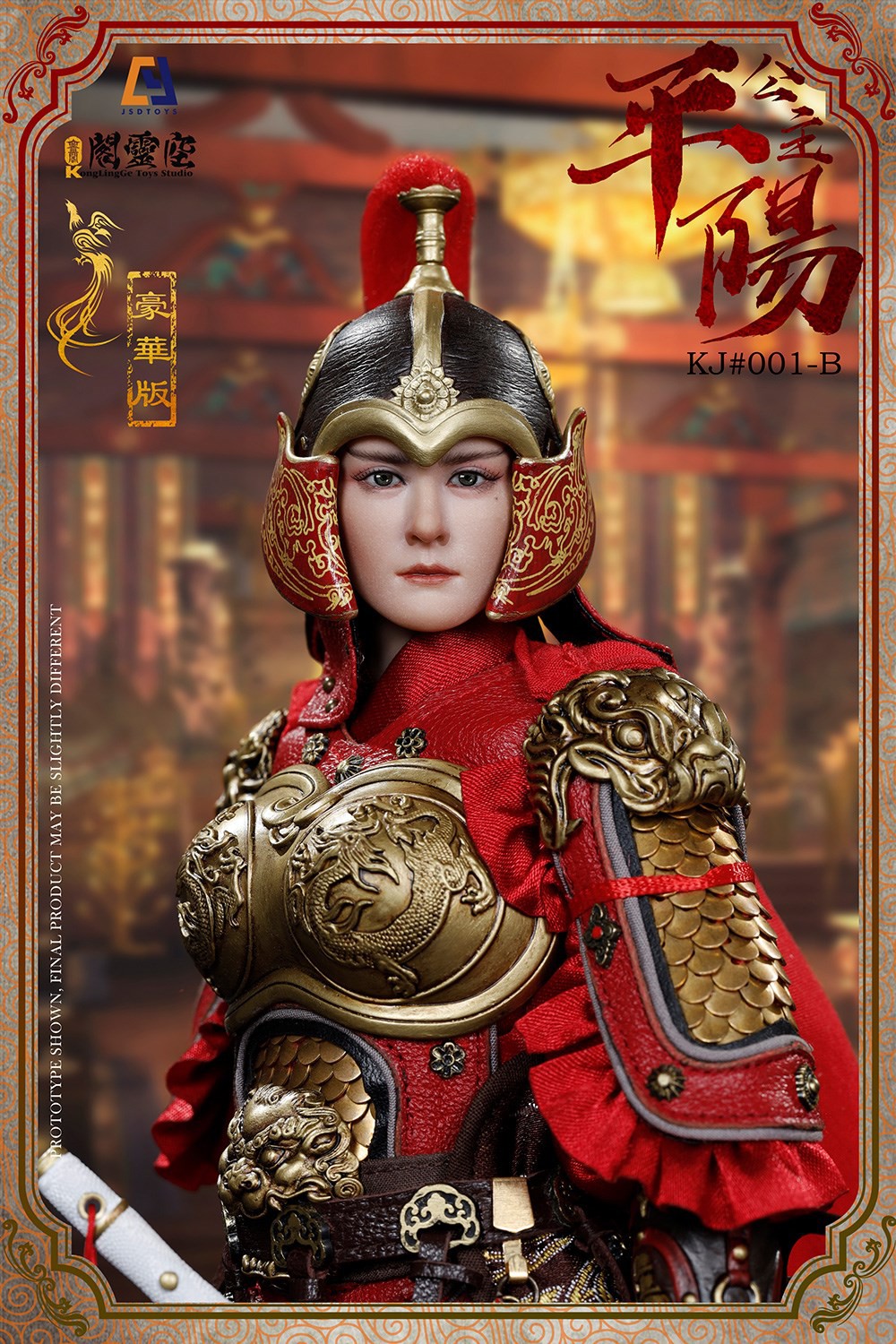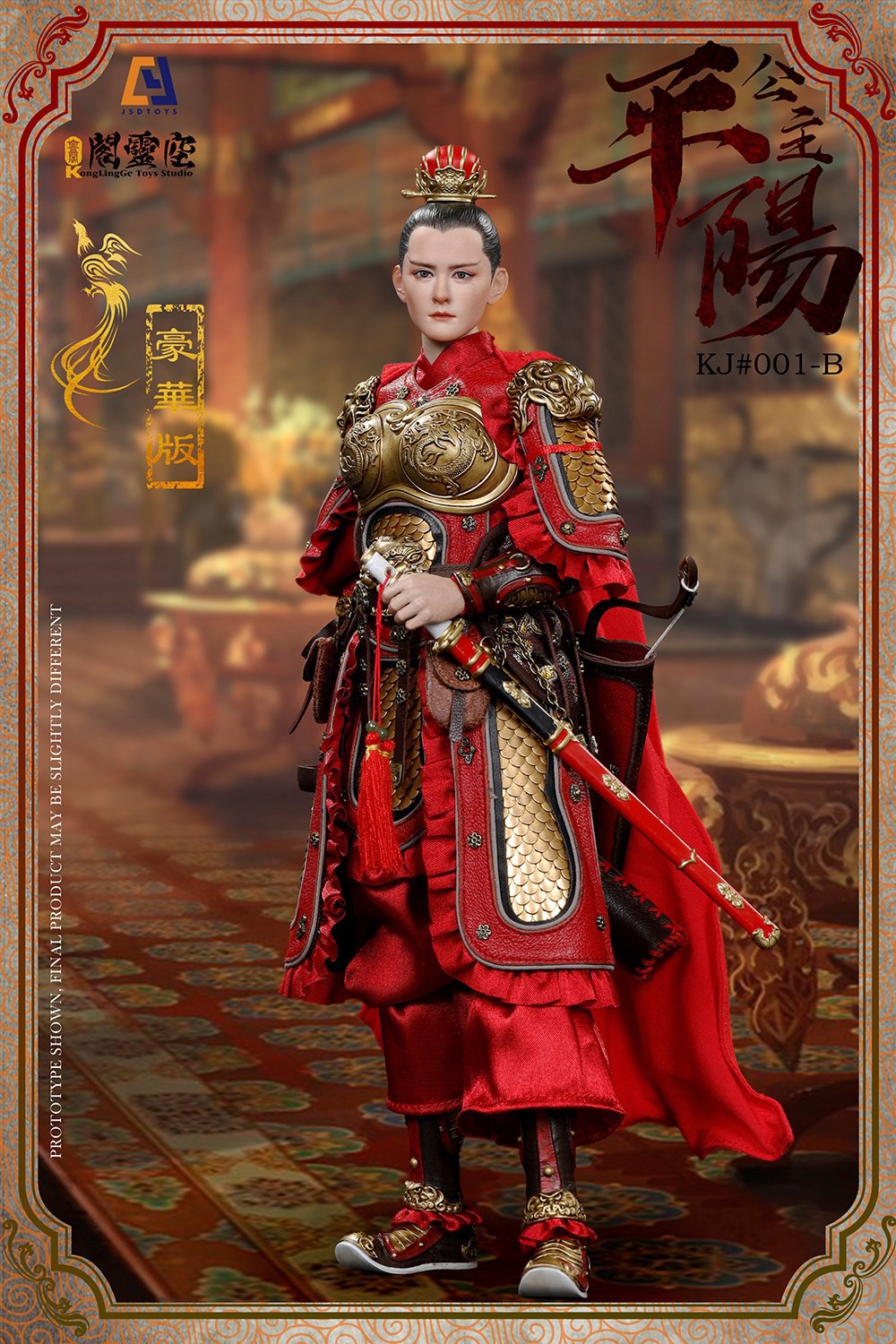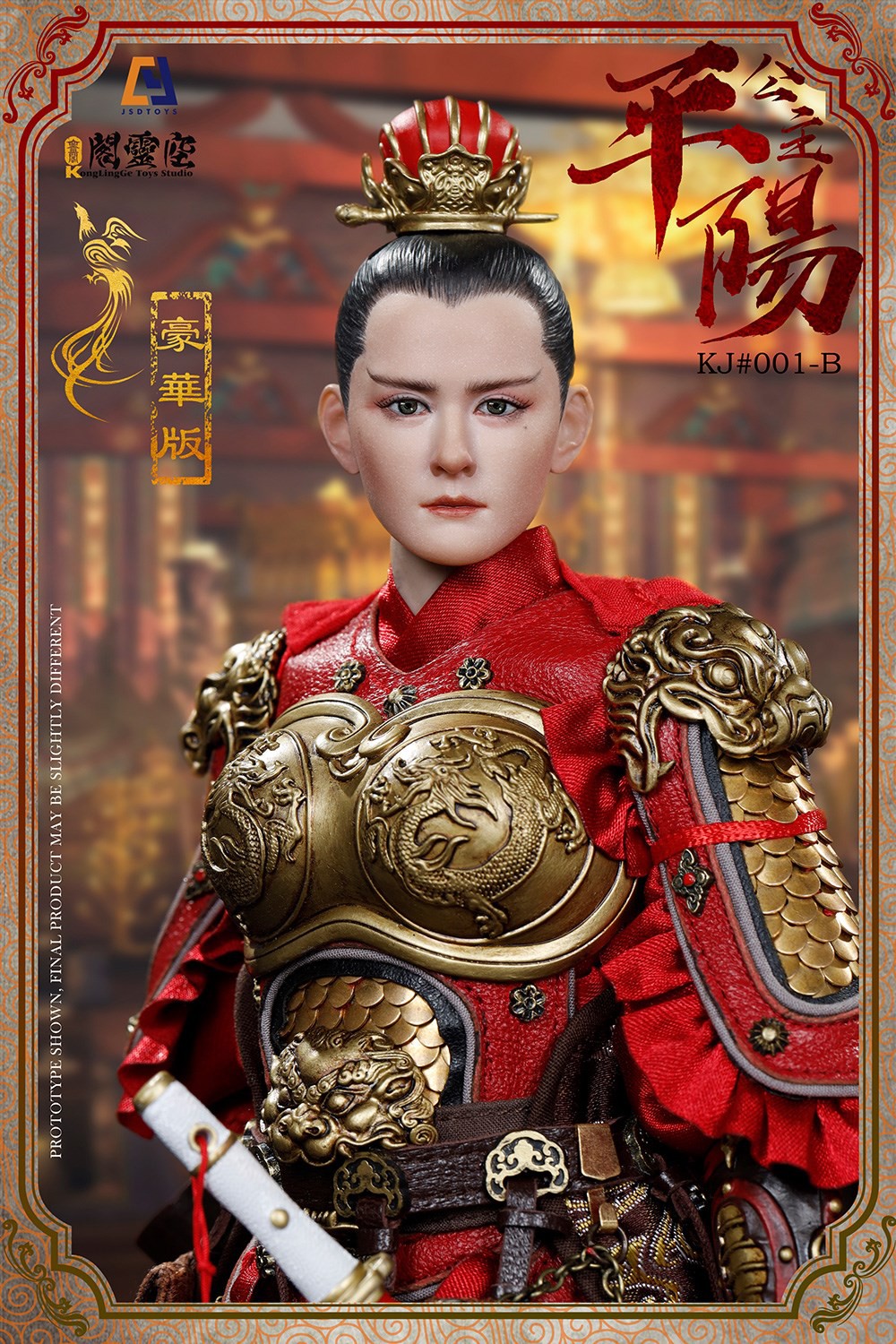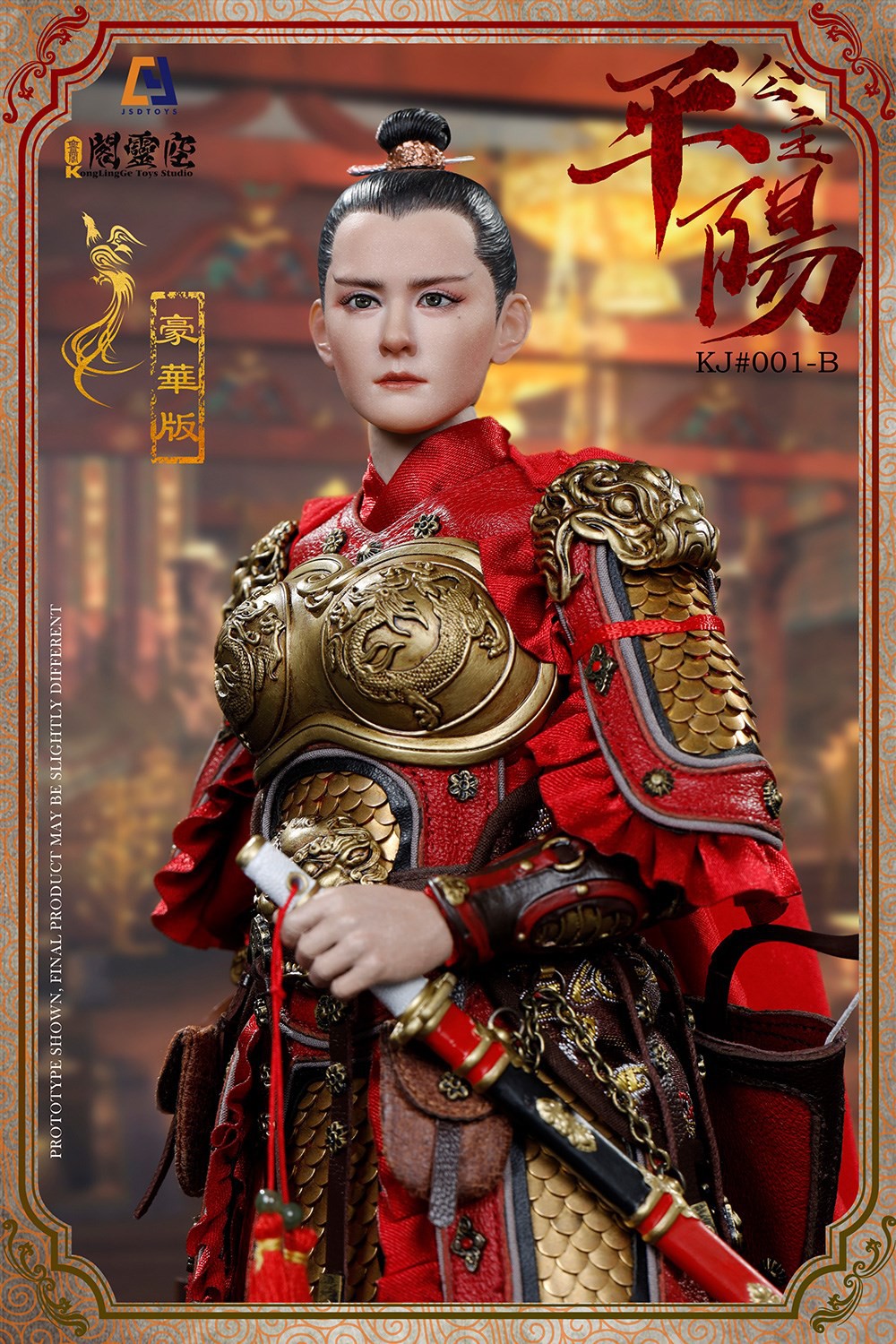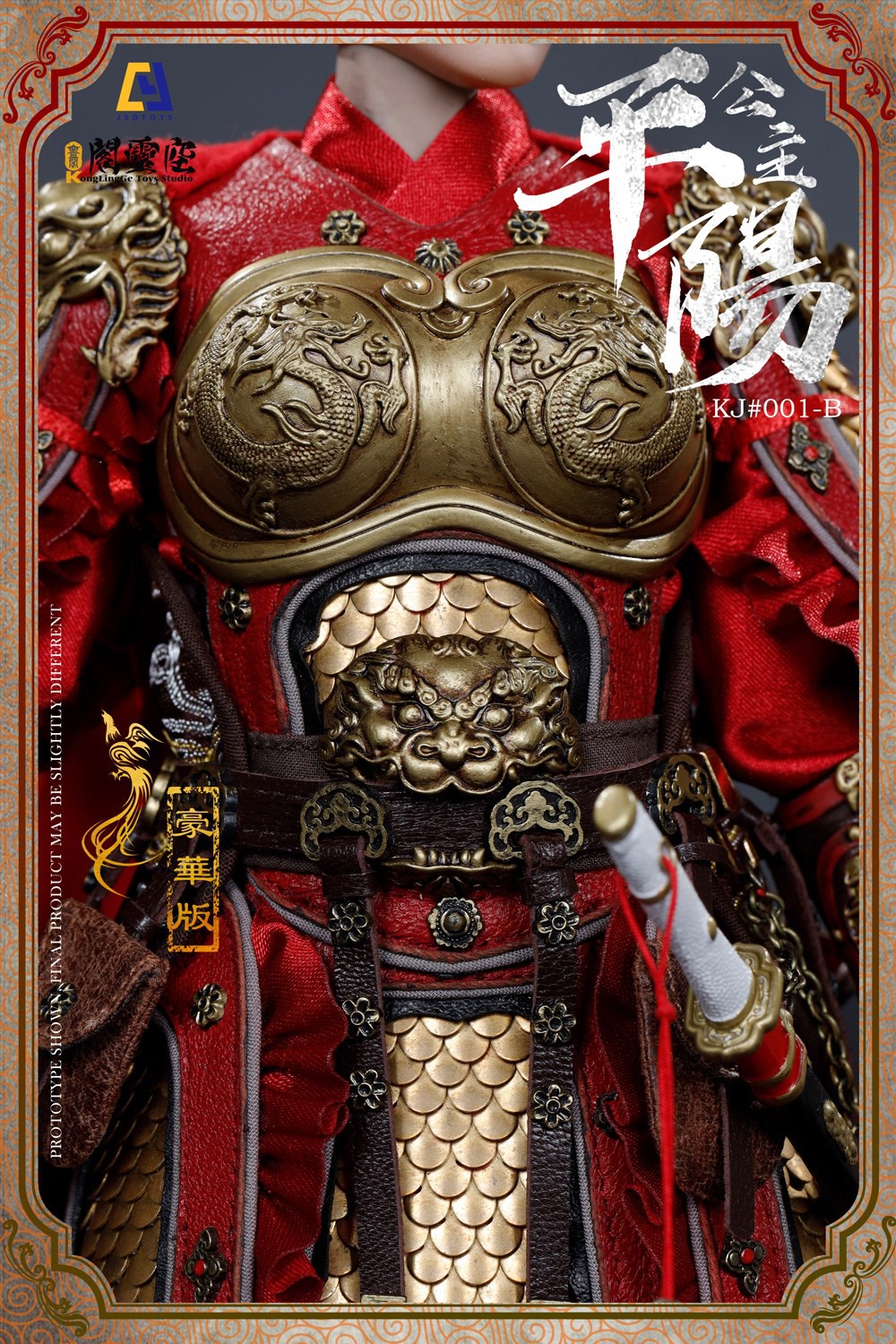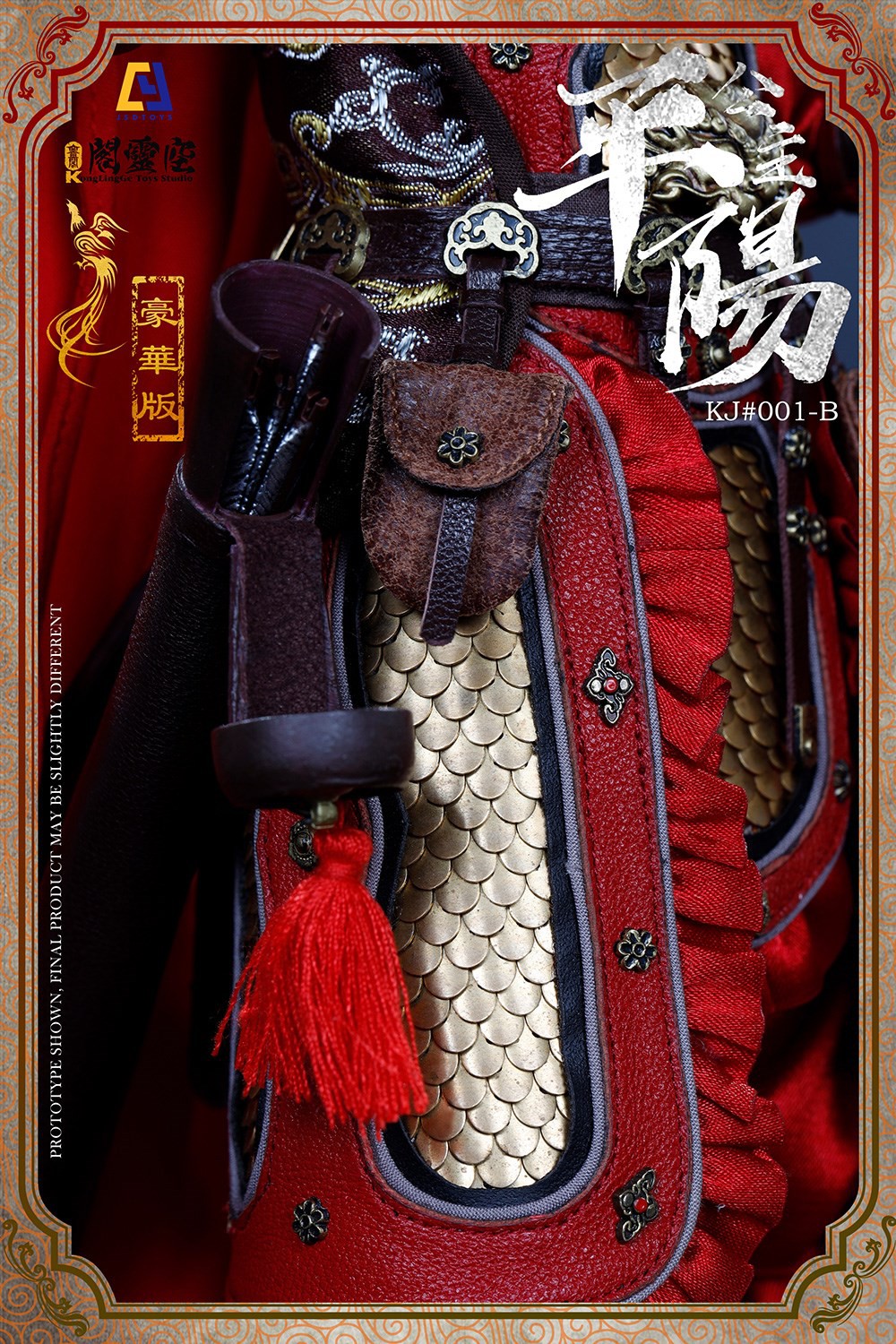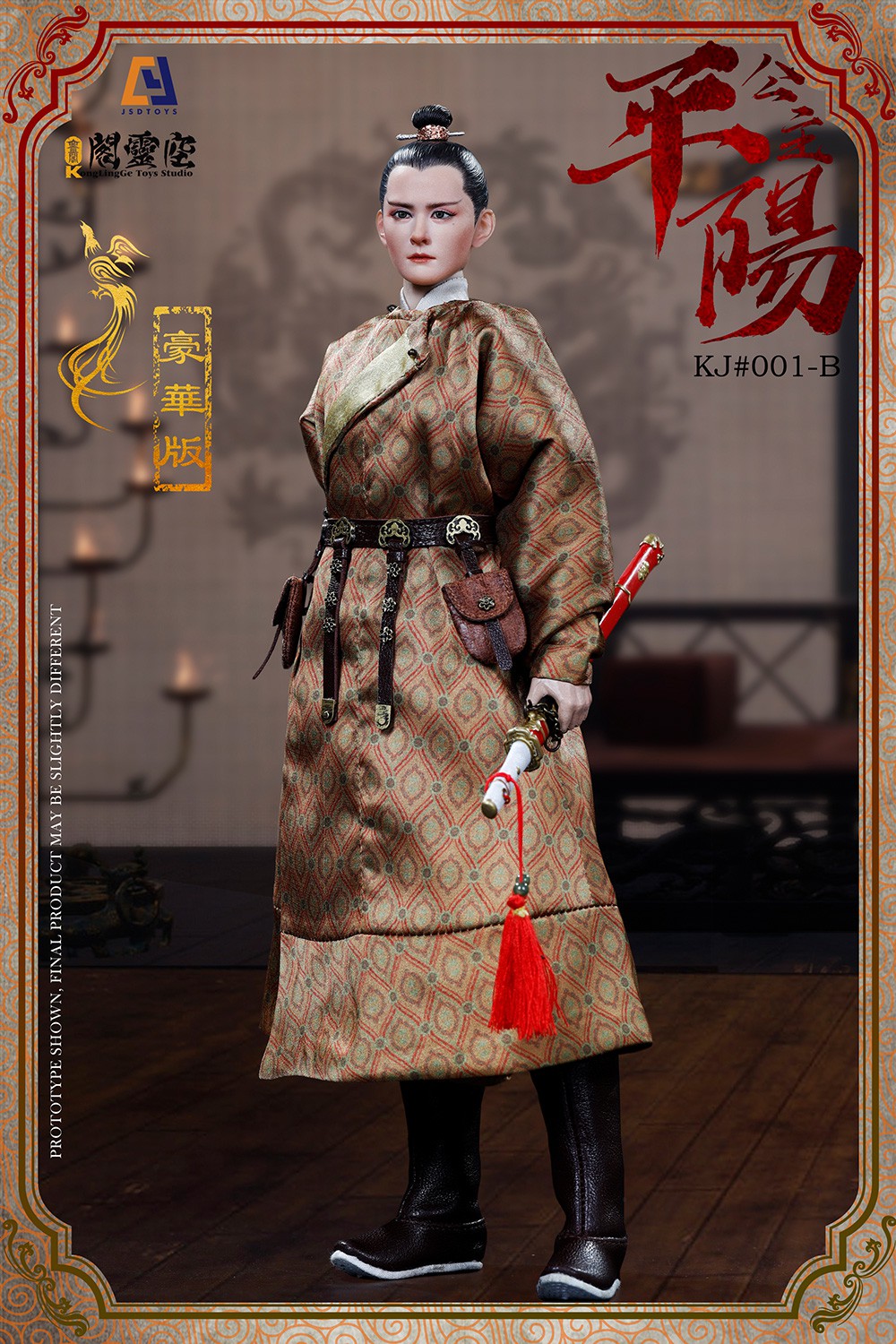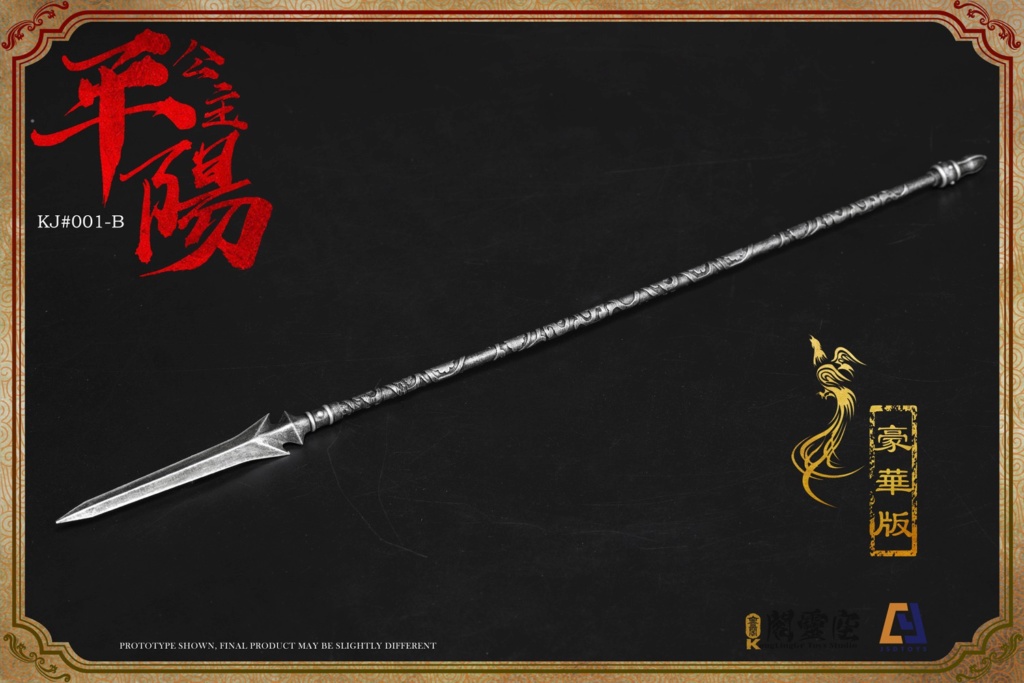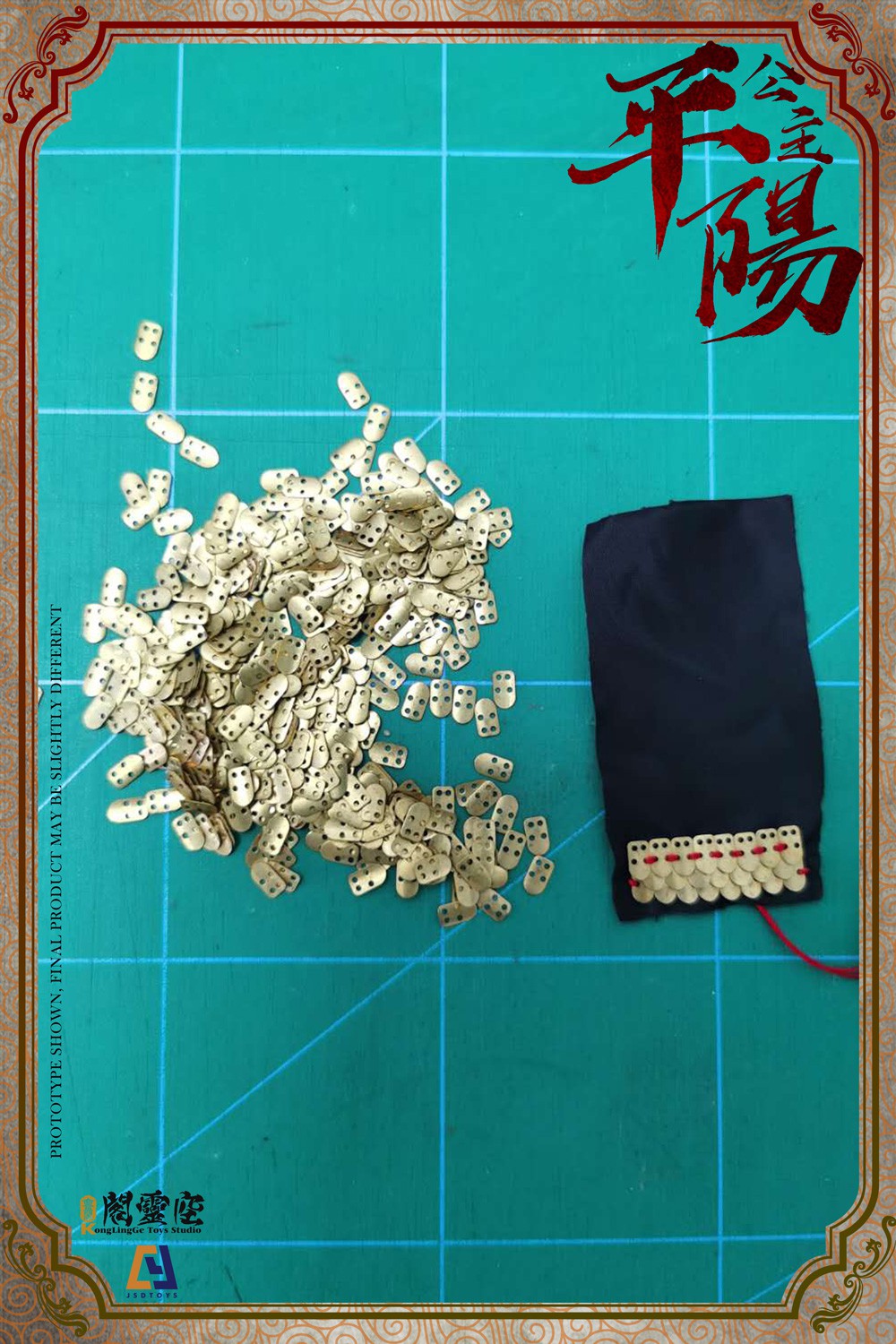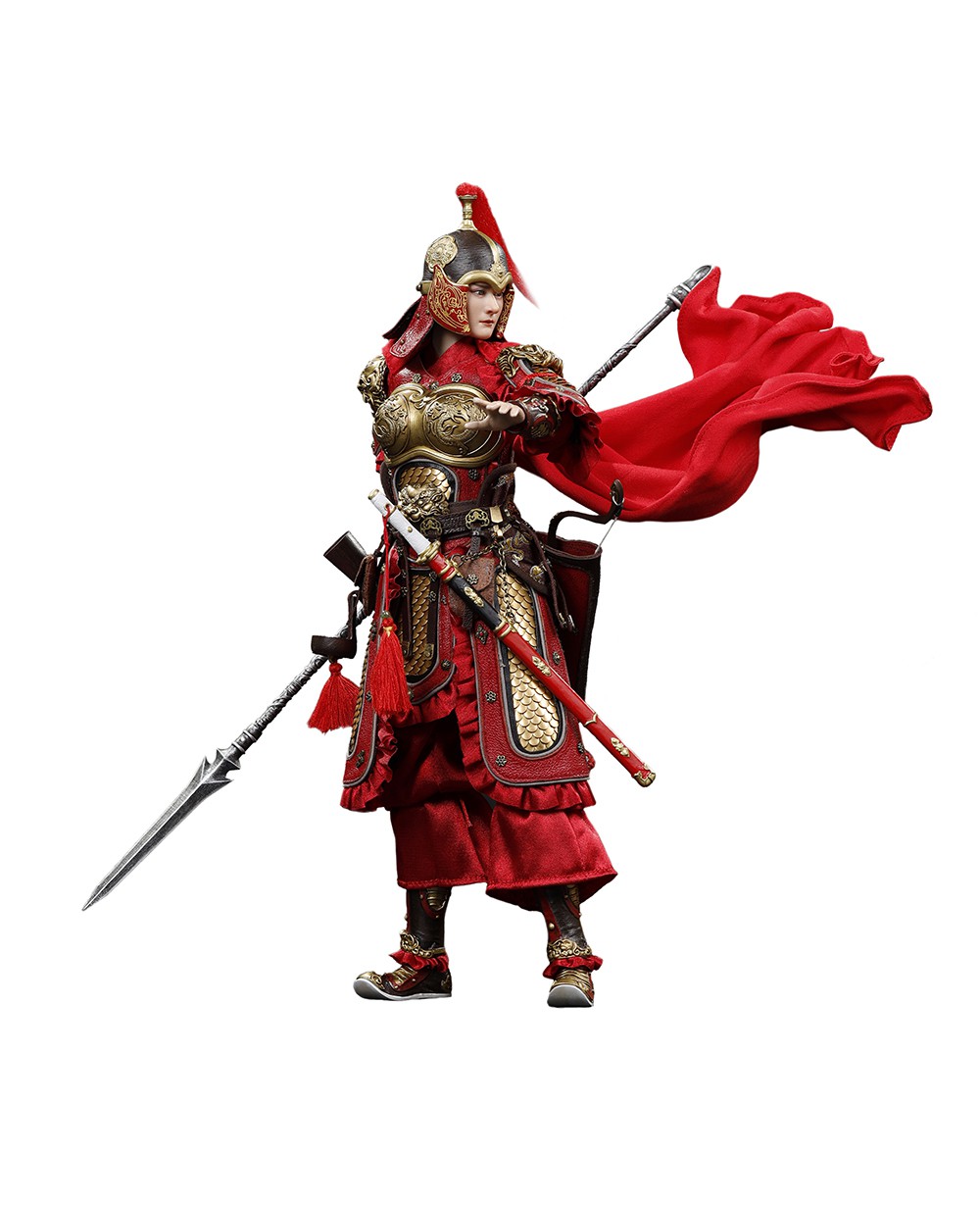 #newproduct
#KongLingPavilion
#JSDToys
#PrincessPingyang-LiXiuning
#Chinese
#female
#historical