Part I: "slides" 0-19
For Part II see post 16 below; for Part III see post 31 below
Until fairly recently I skipped out on heads that were sculpted with a permanently attached neck for my customs, as I tended to use bodies like DAM, World Box, HT muscle, Phicen/TBLeague, which generally already had a non-removable neck. With some encouragement from OSW forum members, I eventually tried it out, and haven't stopped de-necking heads since. Apart from greater compatibility with action figure bodies of all kinds, a neck-less head has an additional point of articulation at its base, so I do this on principle with very few exceptions. (Thus there would be two points of articulation in the neck -- one at its top and one at its base; that said, the design of bodies, inside neck connectors, etc, makes this a matter of theory more than practice in many cases.) I cannot claim superior skills and expertise, and my results have varied over time (though given enough patience and persistence, they
could
have been pretty flawless). But at the urging of some of you, here is my procedure in cases like this.
I had a second Sullivan Stapleton Galac-Tac head lying around (the first one, which I had used in the
Spartan Goddess of War review
was not one of my best conversions), and it made do for the little tutorial that follows. Stopping to stage and take photos made it less than ideal, I nearly made some mistakes, and did a somewhat hurried job of it, but it should make do as an illustration. It is pretty simple and there are some alternatives to choose between.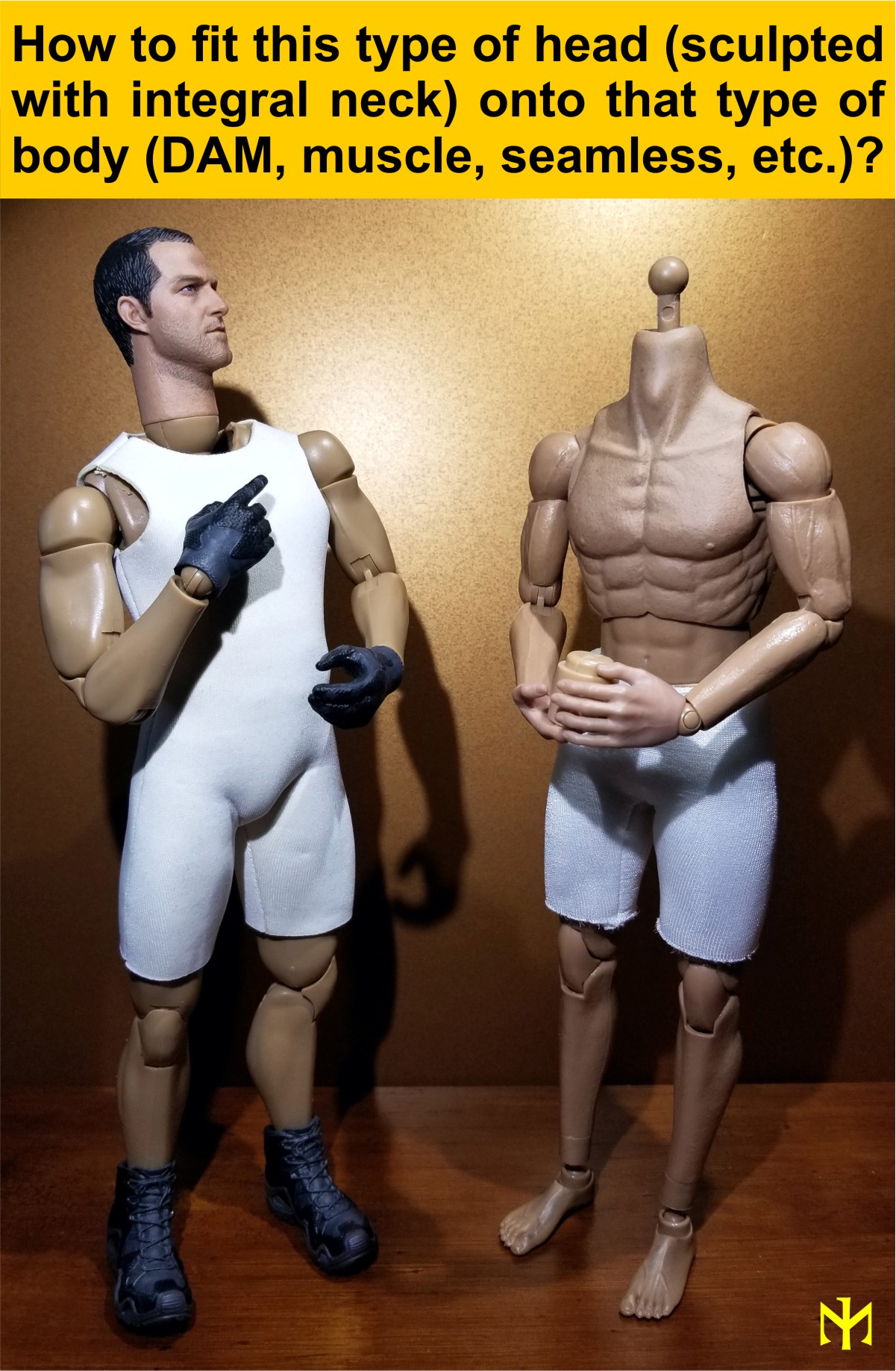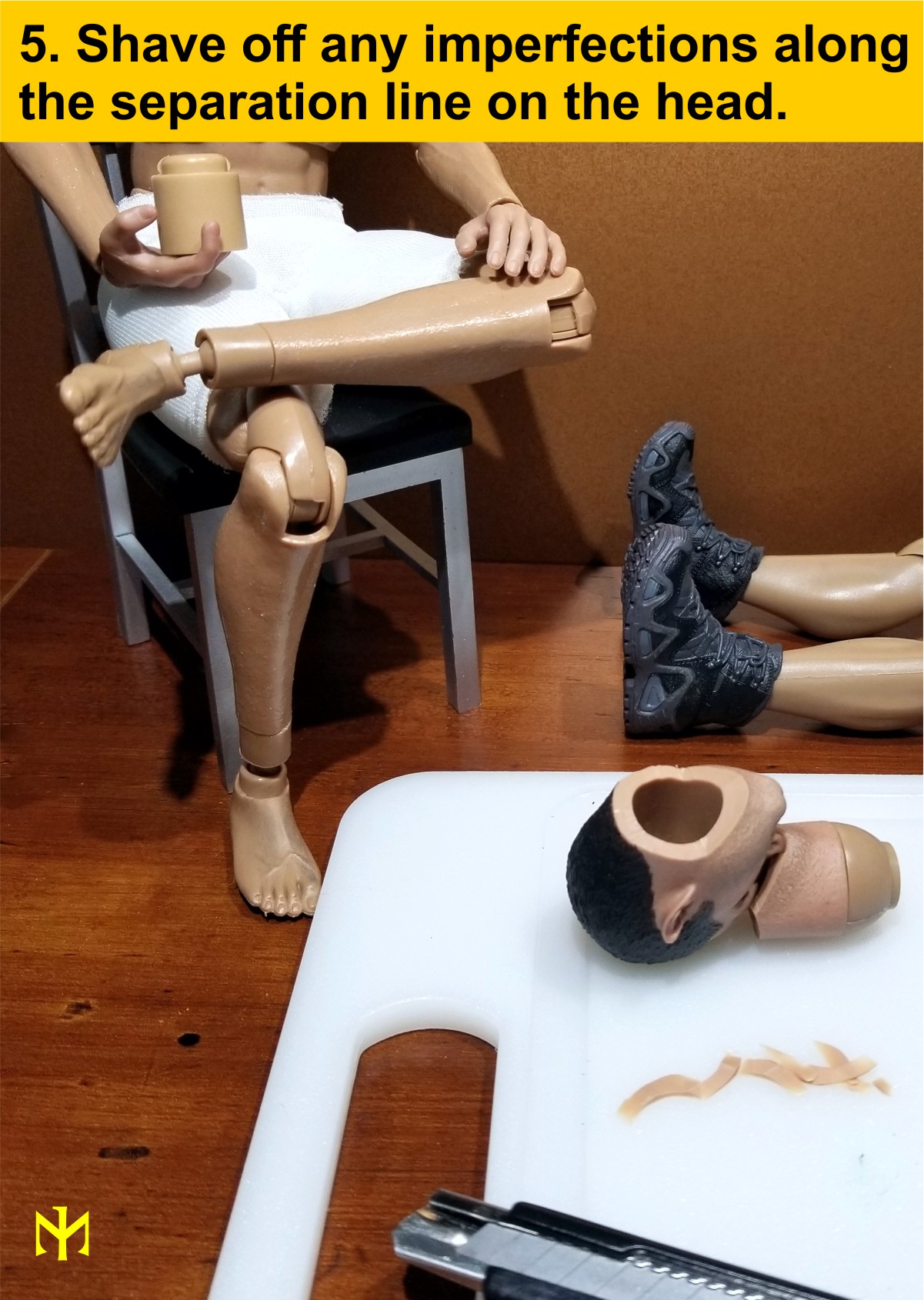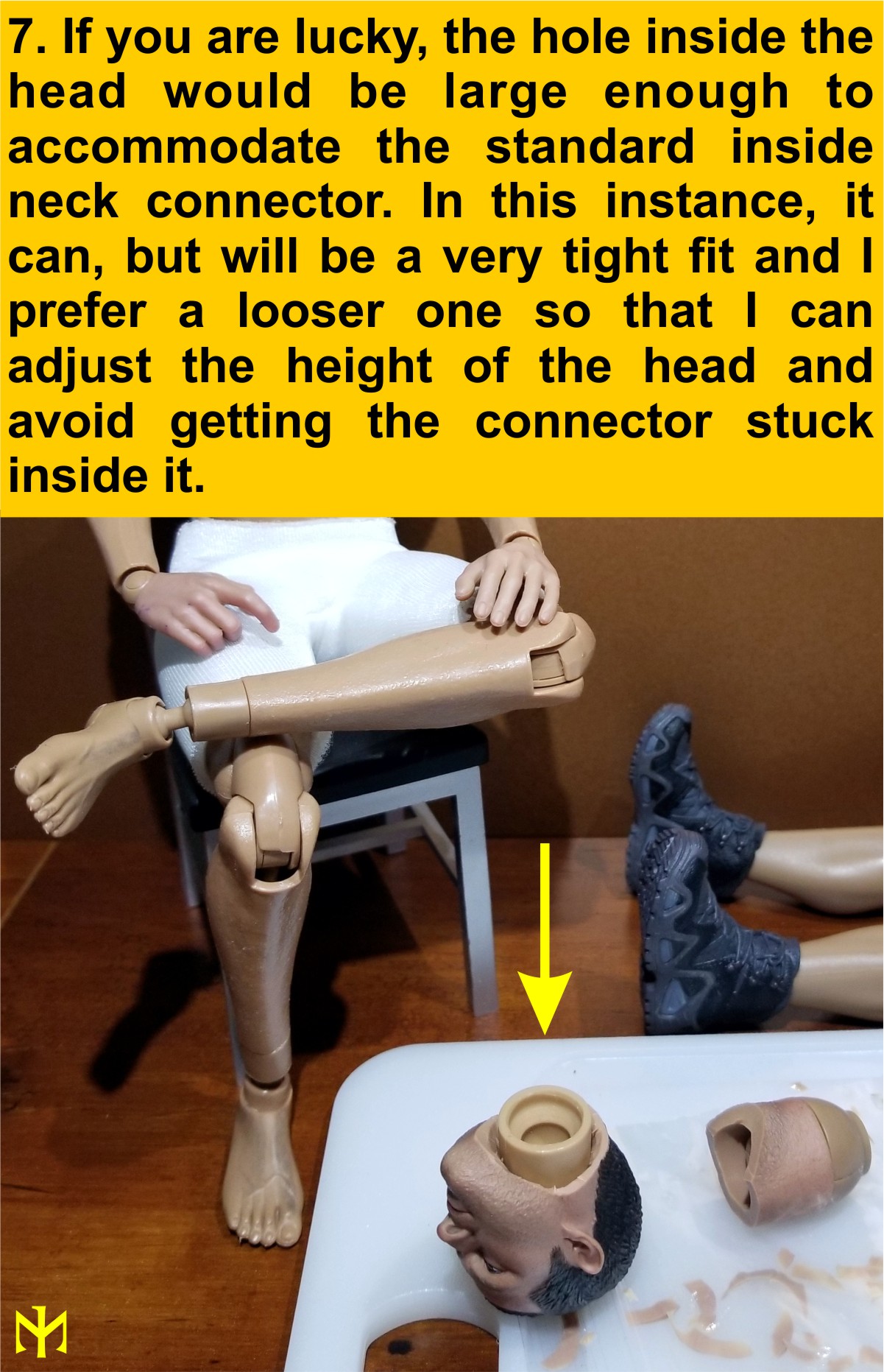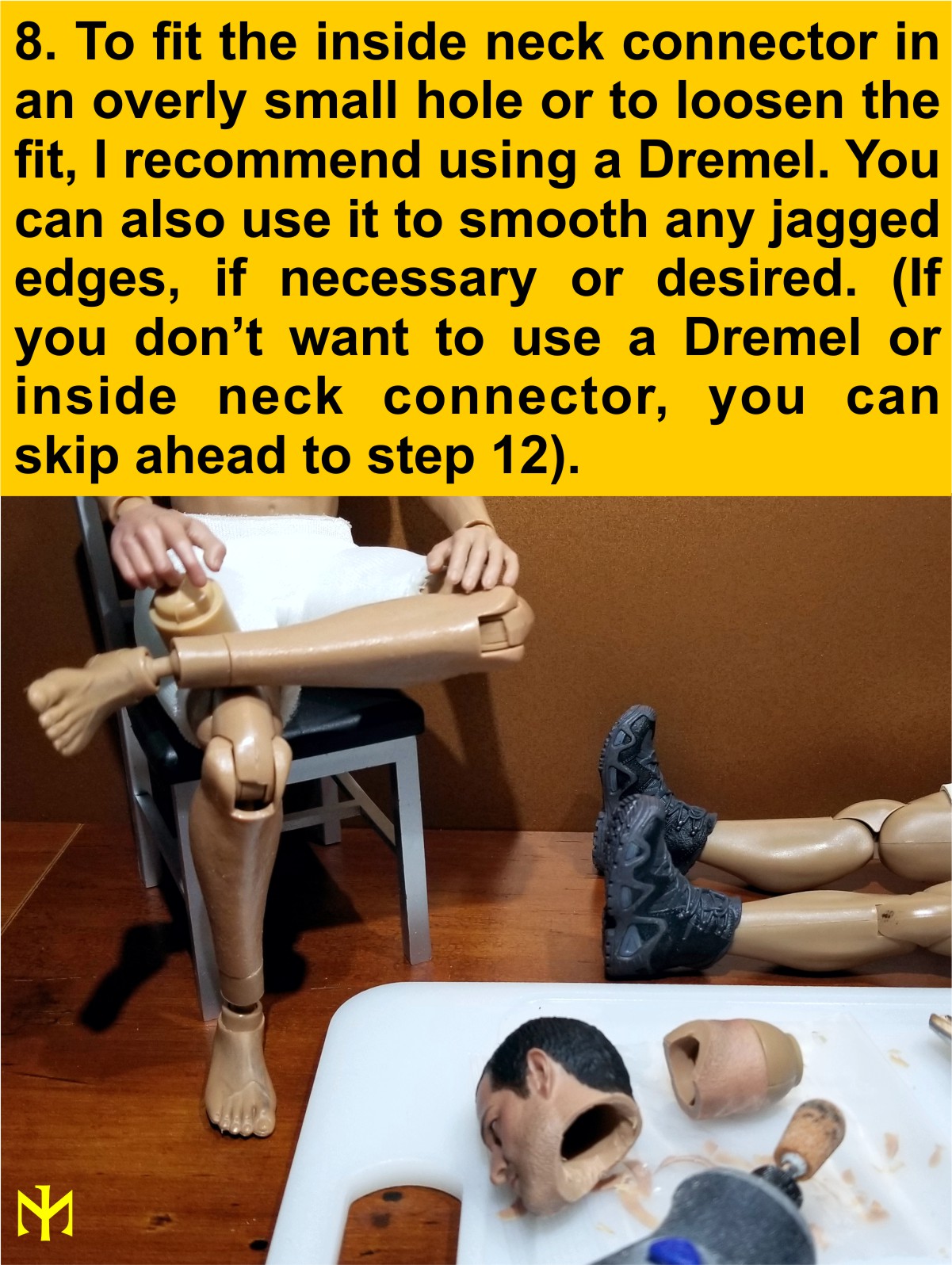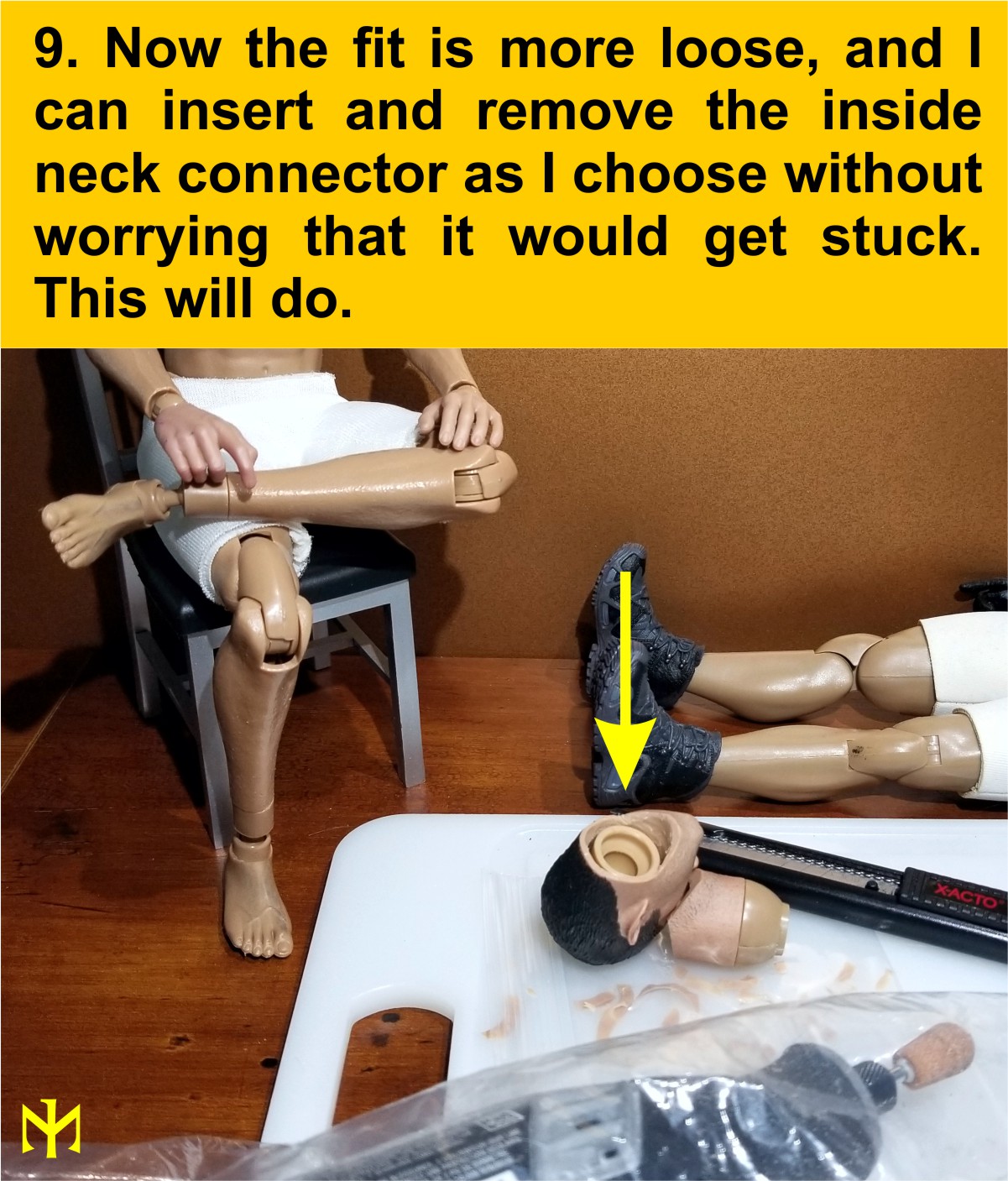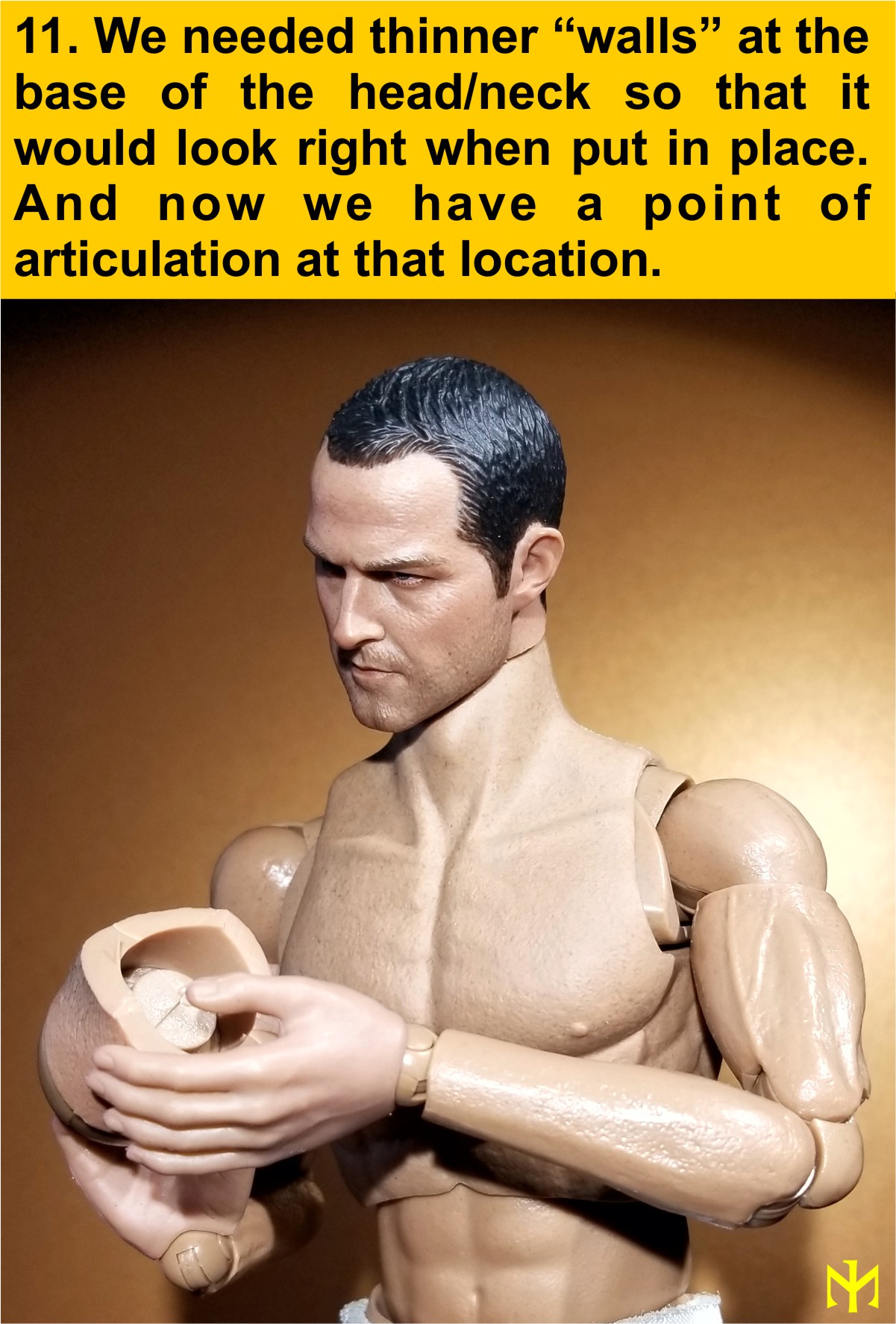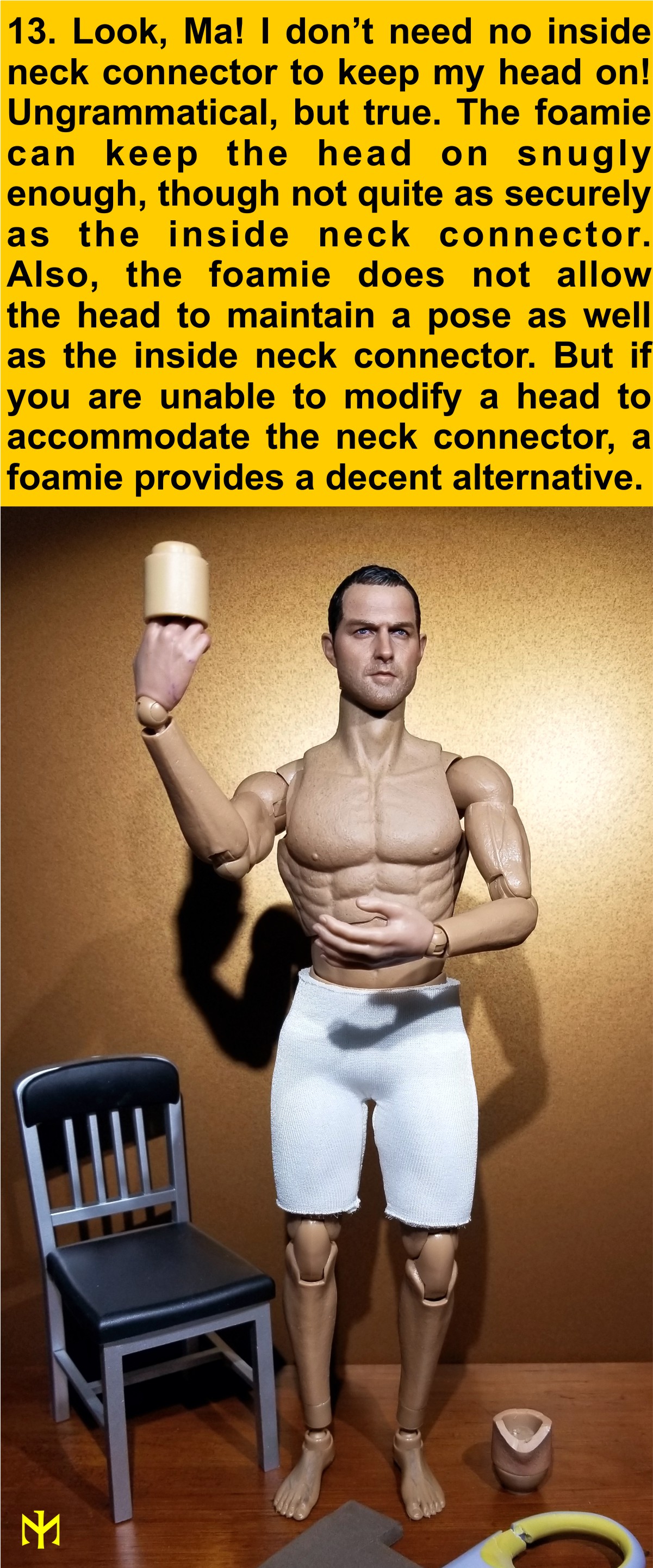 Hope this was useful.
Update: addendum in post 16 below.
#head
#headsculpt
#custom
#modification
#tutorial
#body