AMC's The Walking Dead – 1/6 scale King Ezekiel collectible figure is now available for pre-order at https://www.threezerohk.com and threezero Tmall and threezero distribution partners worldwide!
The King Ezekiel collectible figure stands approximately 12" (~30 cm) tall with a fully-articulated body, multi-media materials, signature weathering paint application, and highly-detailed sculpt featuring realistic likeness of King Ezekiel as portrayed by extremely talented Khary Payton in the critically acclaimed "The Walking Dead" television series.
Figure costs:
SRP: USD179 / HKD1398 / RMB1258
The Walking Dead
2020 AMC Film Holdings LLC. All Rights Reserved.
* The estimated shipping date: 1st Quarter 2021.
* Shipping rates depend on the product weight/size and shipping locations.
* All unpaid orders would be cancelled after the sale.
* Orders are not transferable to third parties.
* Final product may vary from prototype images
* THIS IS NOT A TOY, 15 YEARS+
CONTAINS SMALL PARTS, CHOKING HAZARD!
DESCRIPTION
12" (~30 cm) tall articulated figure featuring tailored clothing
Head sculpt with realistic likeness to the character portrayed in the series
Materials used: ABS, PVC, POM (costume uses fabric)
Costume:
Trench coat
Full body armor vest
Black undershirt
Grey button-up shirt
Necklace
Pants
Belt with buckle
Boots
Plumage
Elbow pads
Armguards
Kneepads
Accessories:
Pistol
Light machine gun with strap
Shikomizue with removable sword
Interchangeable hands:
One pair of fists
One pair of relax hands
One pair of hands for holding firearms
One pair of hands for holding the shikomizue
Packaging size: ~(W130 x H360 x D110)mm ( 1 kg )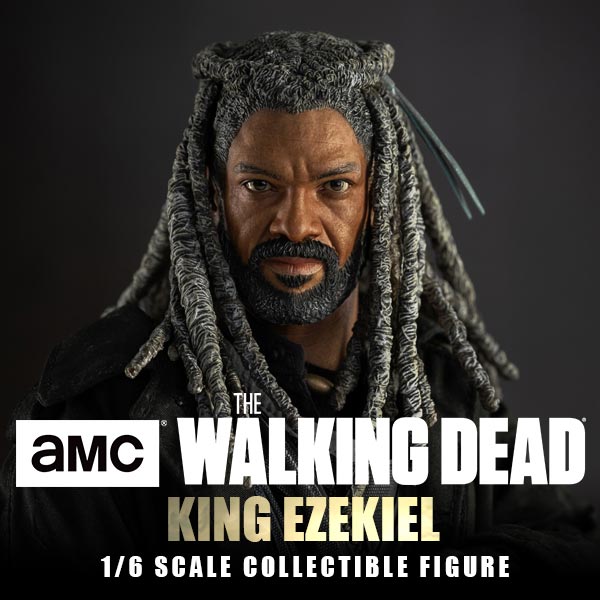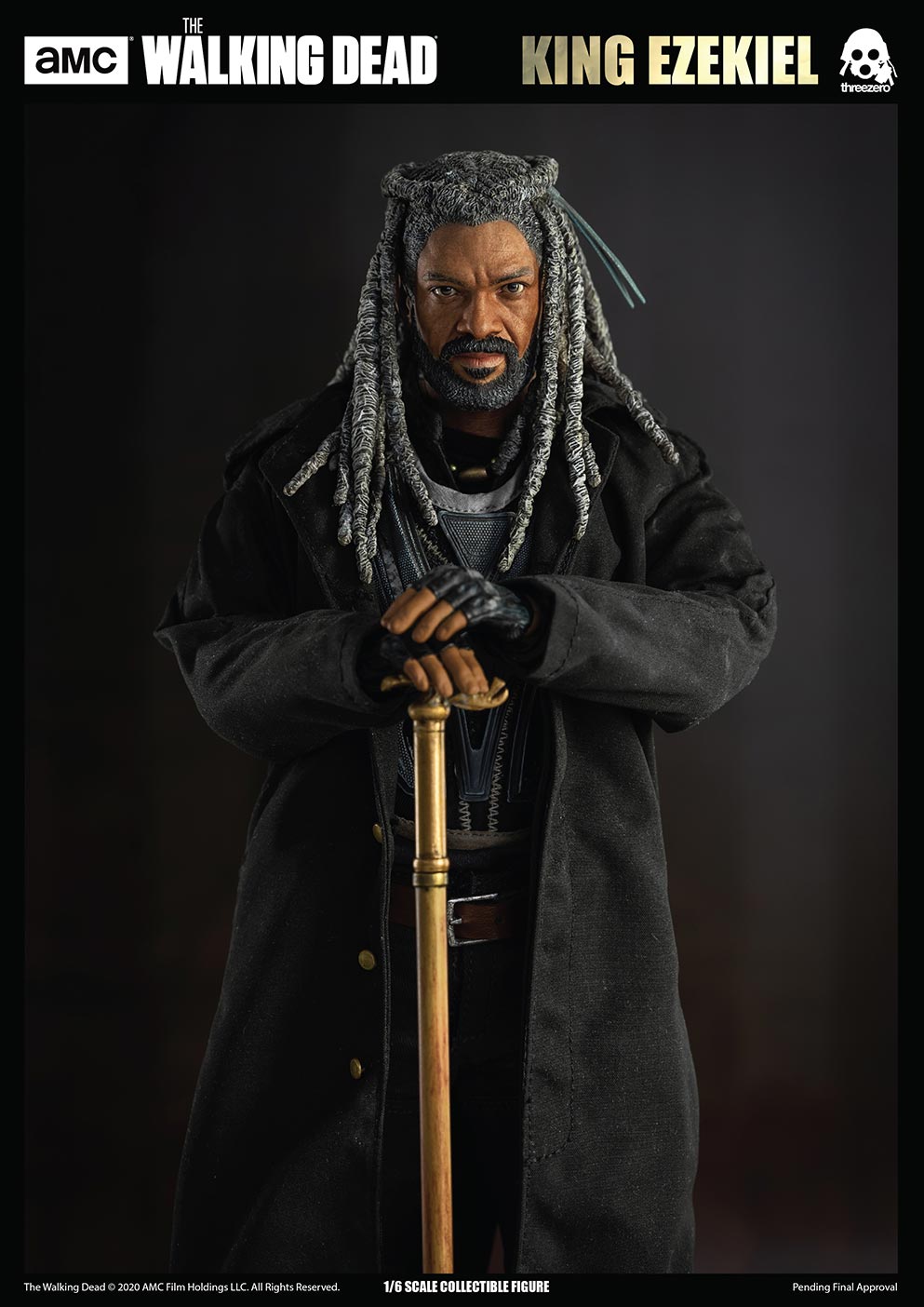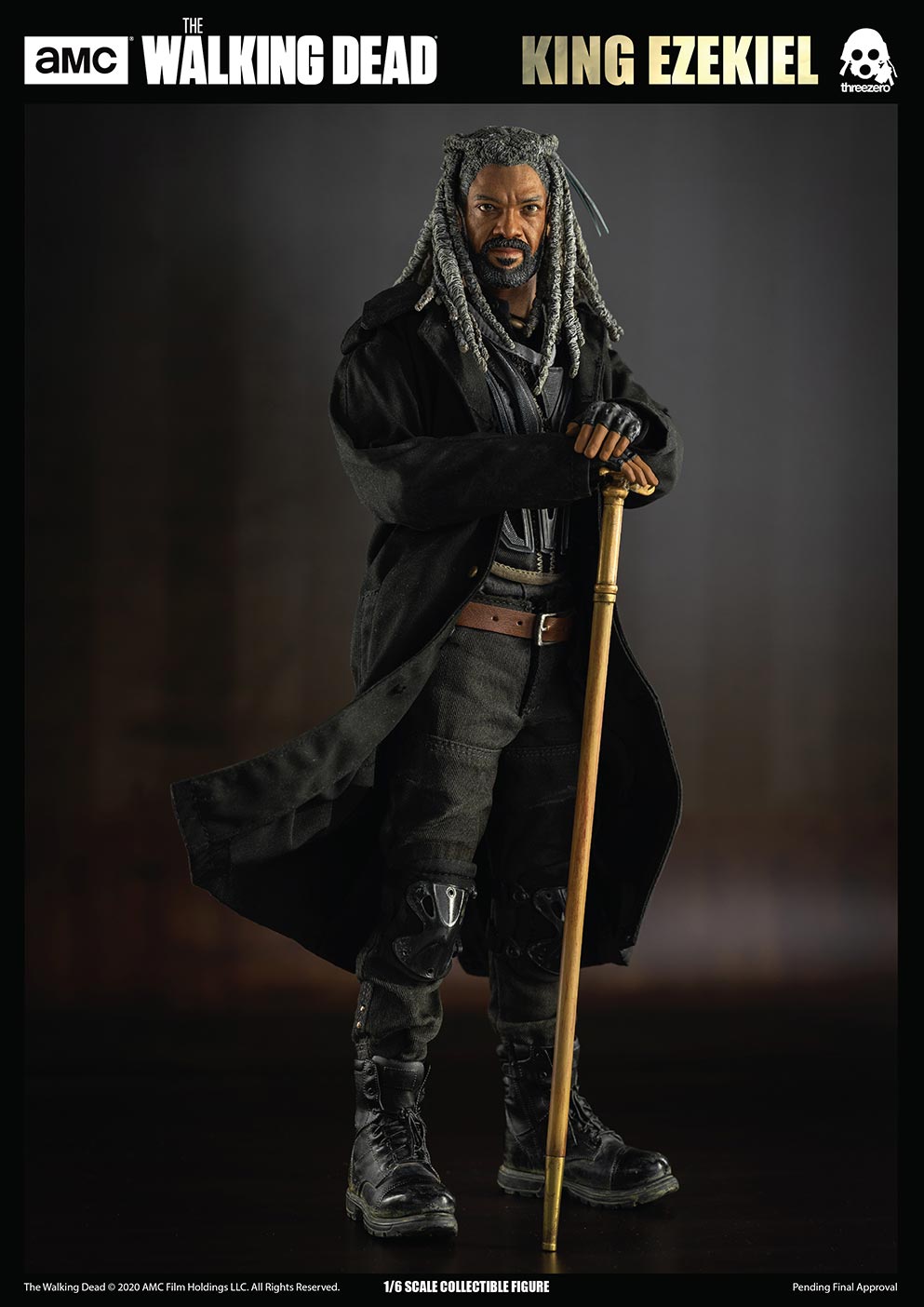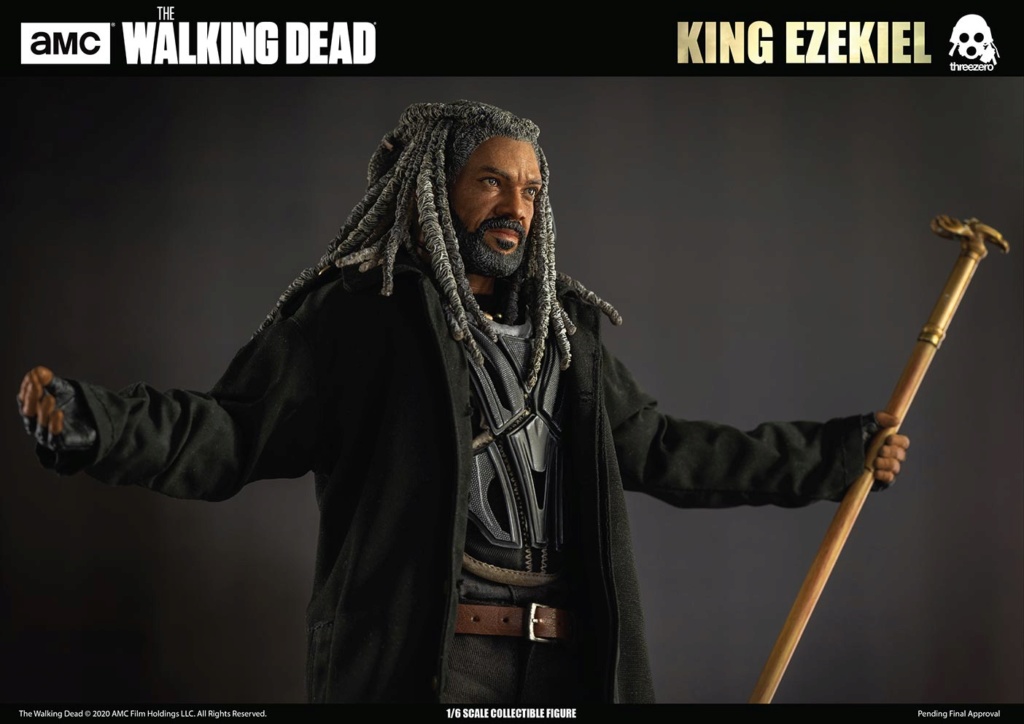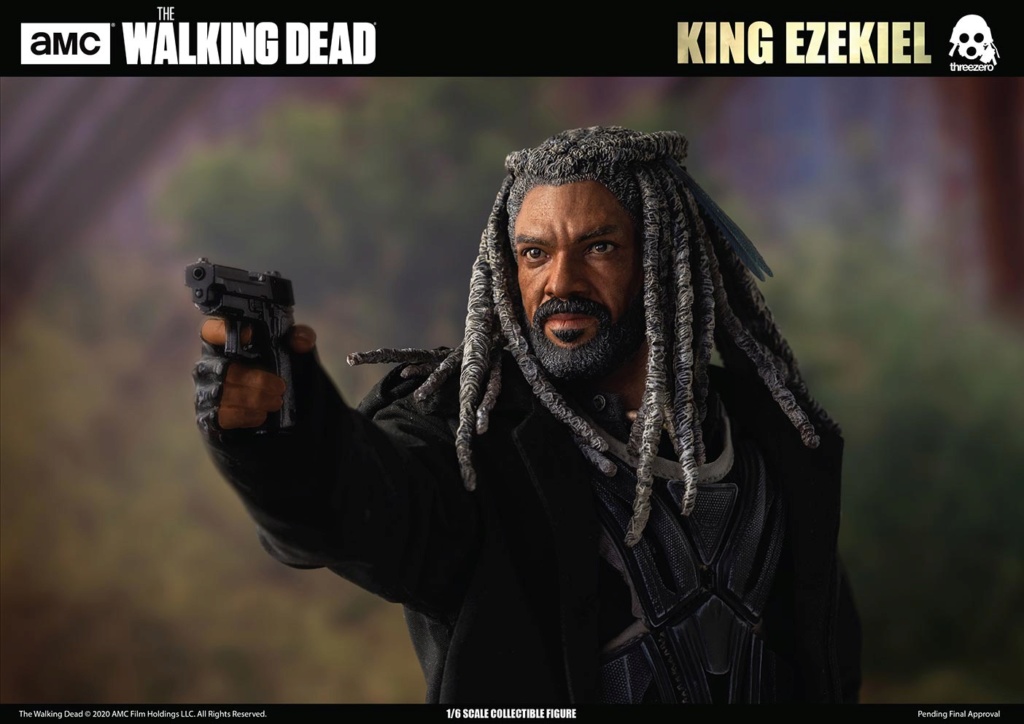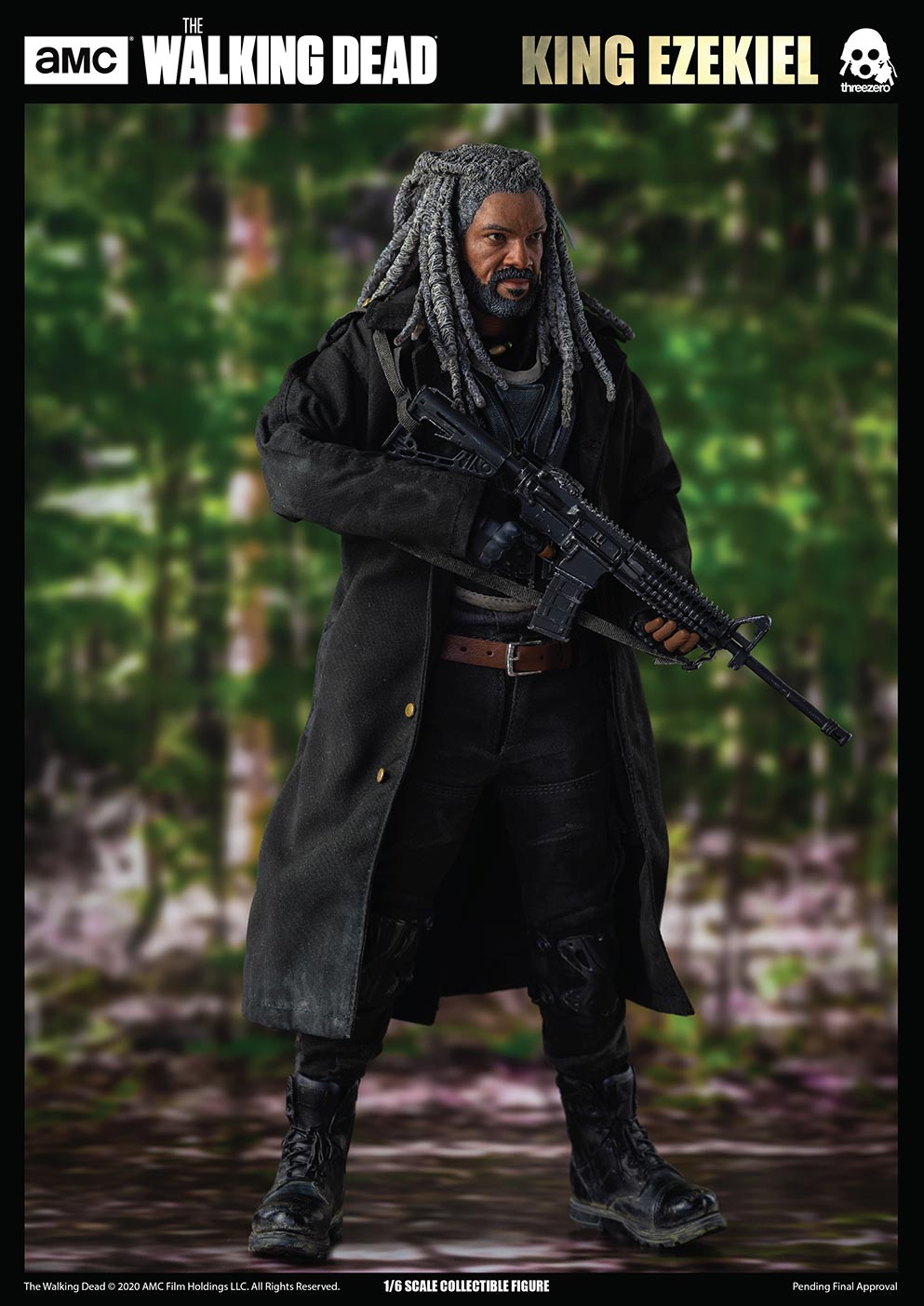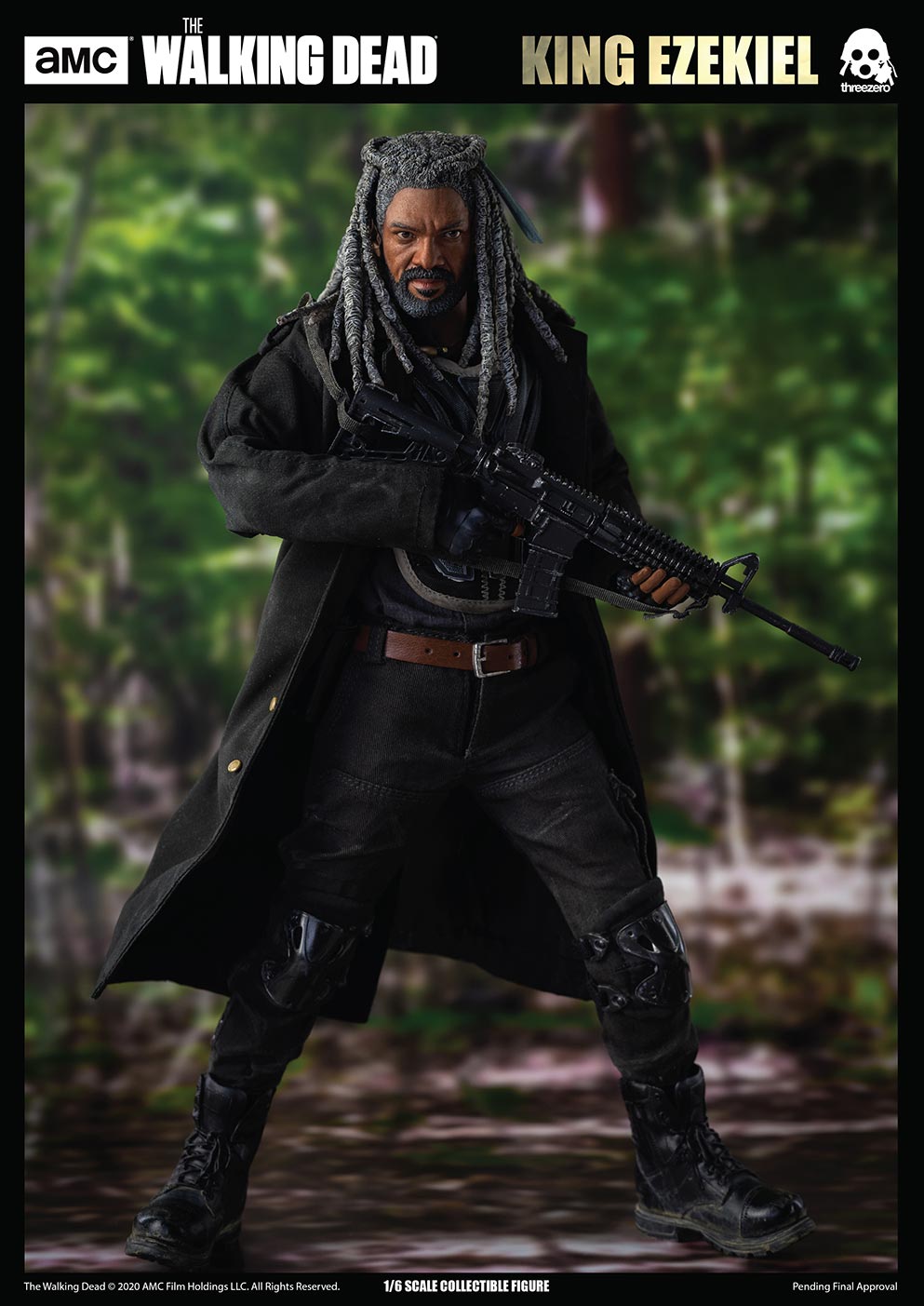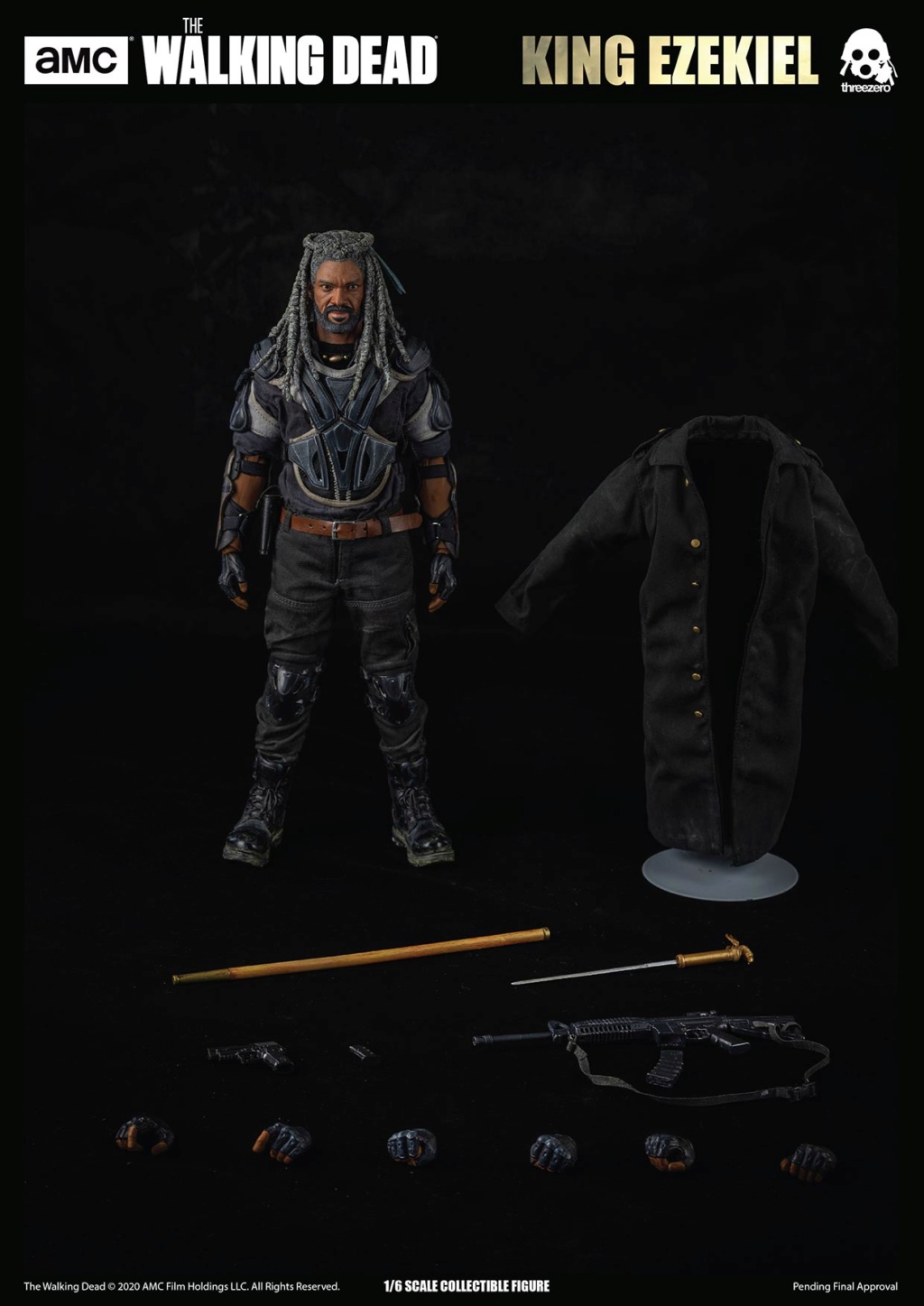 #newproduct
#ThreeZero
#WalkingDead
#KingEzekiel
#male
#TVshow
#horror