"That projector is evidence. It will tell people what we are doing and how we are doing it!" – Mysterio
Uses cutting edge projection technology and drones to create incredible holographic effects of the Elementals to paint himself as a hero, Mysterio the master of illusion tricks
Spider-Man
in twisted reality with nightmares and horrors. To recreate the stunning fight scenes between the villain and neighborhood super hero, Hot Toys is excited to introduce the highly-detailed 1/6th scale Mysterio's Drones Accessories collectible set from
Spider-Man
: Far From Home.
Meticulously crafted with fine attention to details, the drone accessories set features a 1/6th scale Mysterio Drones, measures approximately 14cm in width, 13cm in length, and 7.5cm in height; two miniature drones, measures approximately 5cm in width, 4.5cm in length, and 3cm in height; beautifully painted with battle damage effects and stretches; and a specially designed collectible stand to set up all the drones at the same time.
Unleash the drones for the most thrilling movie setting!
SPECIFICATIONS
PRODUCT CODEACS011
PRODUCT NAMEMYSTERIO'S DRONES
HEIGHTREFER TO DETAILS
POINTS OF ARTICULATIONS0
SPECIAL FEATURESMASTERFULLY CRAFTED WITH AUTHENTIC AND FINE DETAILS OF THE SPIDER-DRONE IN
SPIDER-MAN
: FAR FROM HOME
ARTISTSHEAD SCULPTED BY N/A
HEAD PAINTED BY N/A
HEAD ART DIRECTED BY N/A
The 1/6th scale Mysterio's Drones Accessories Collectible Set specially features:
- Masterfully crafted with authentic and fine details of the Spider-Drone in
Spider-Man
: Far From Home
- One (1) 1/6th scaled Mysterio-Drone (approximately 14cm W x 13cm L x 7.5cm H)
- Two (2) miniature Mysterio-Drones (approximately 5cm W x 4.5cm L x 3cm H)
- Skillfully applied multi-layered painting with battle damages effects and stretches
Accessory:
- One (1) articulated display stand (approximately 17cm H x 15.5cm L)
Release date: Approximately Q1 – Q2, 2021
**Prototype shown is not final, pending licensor approval.
**Product details can subject to change without further notice
MARVEL
2020 CPII. All Rights Reserved.
2020 Hot Toys Limited. All Rights Reserved.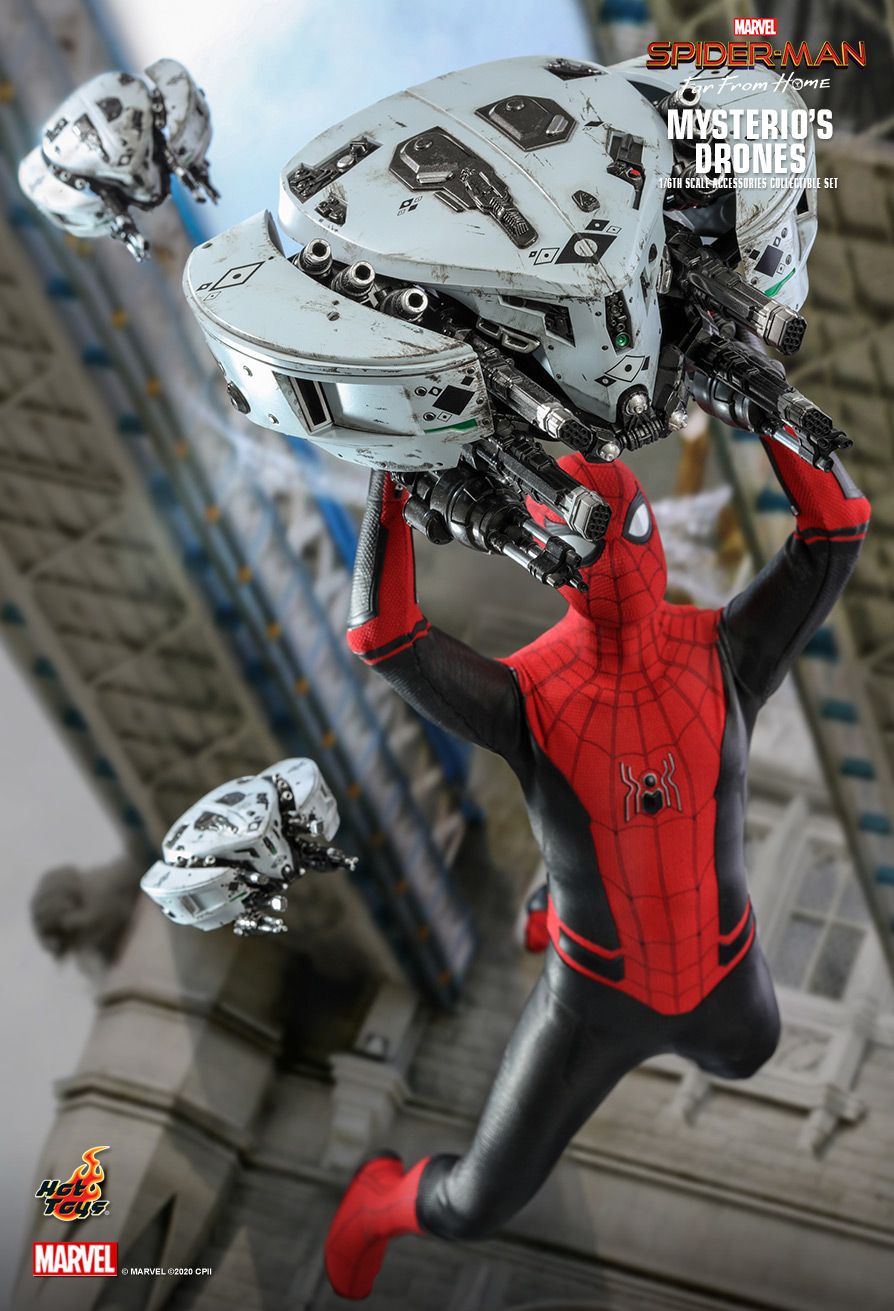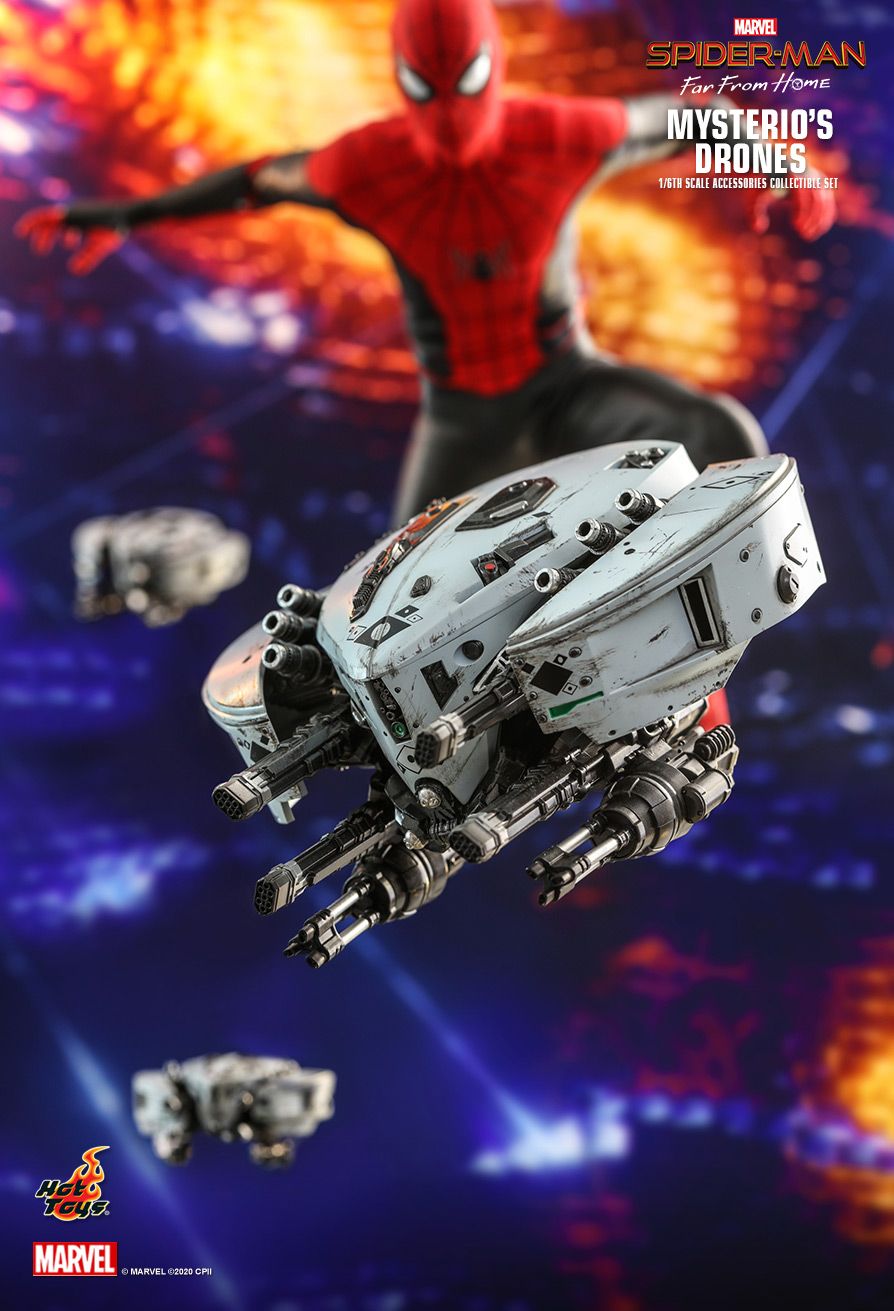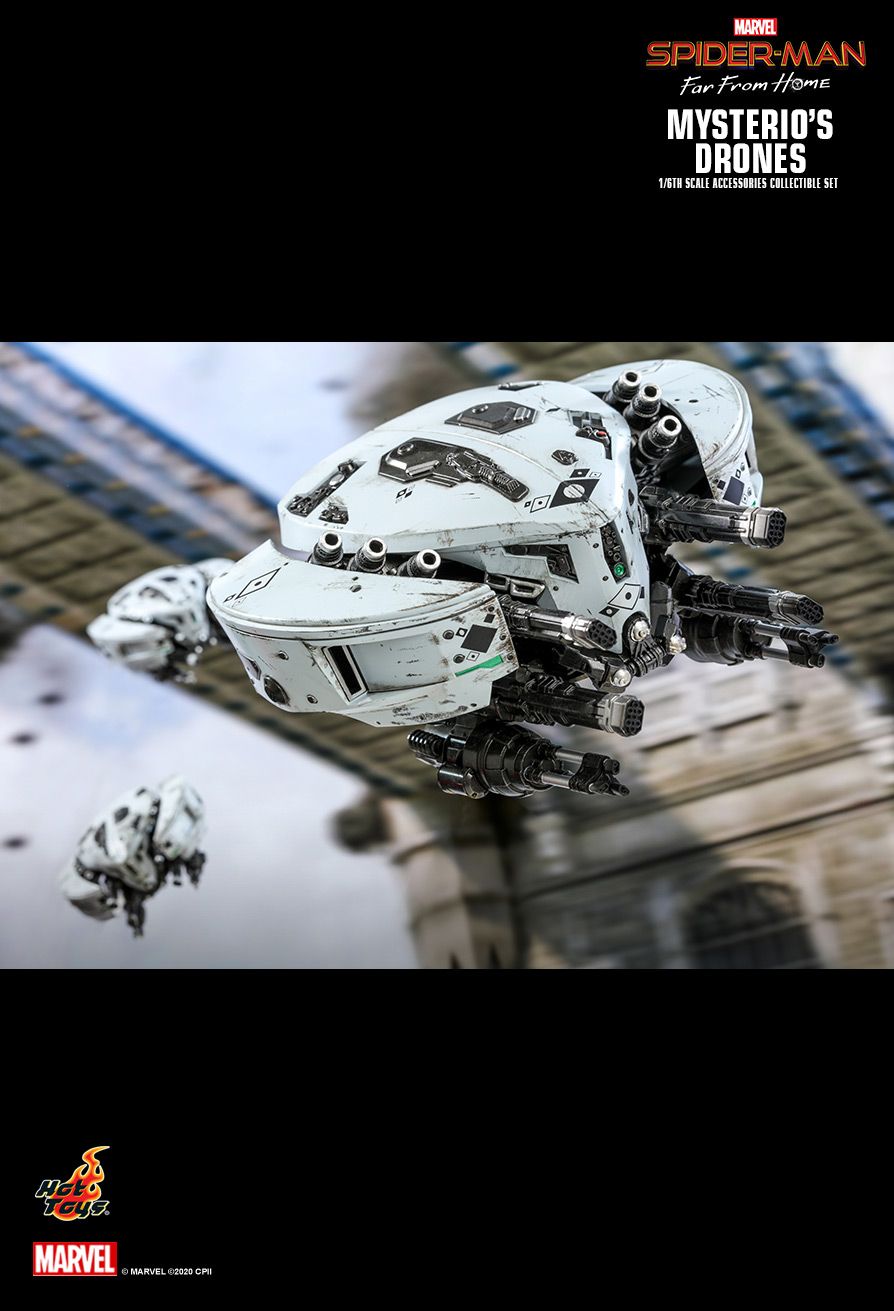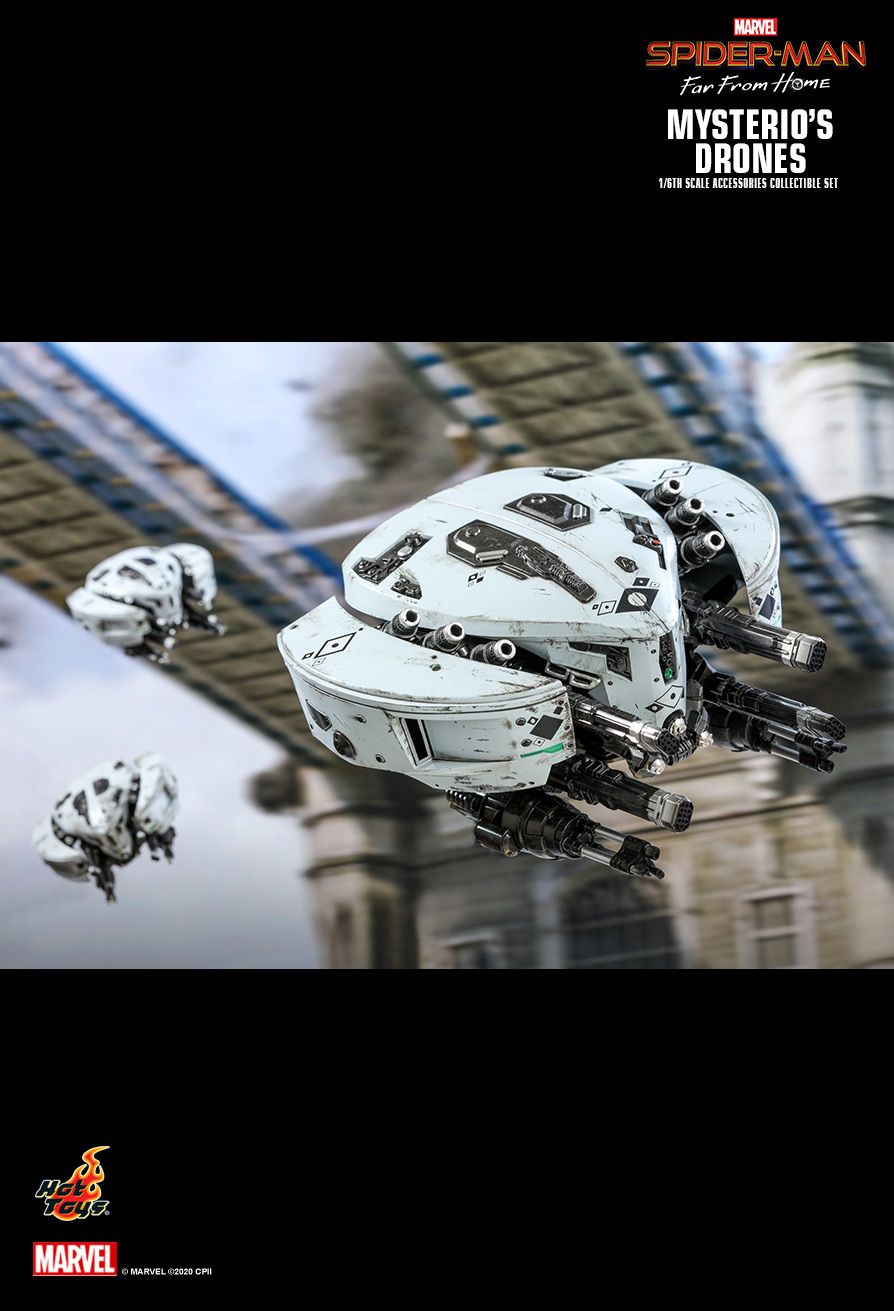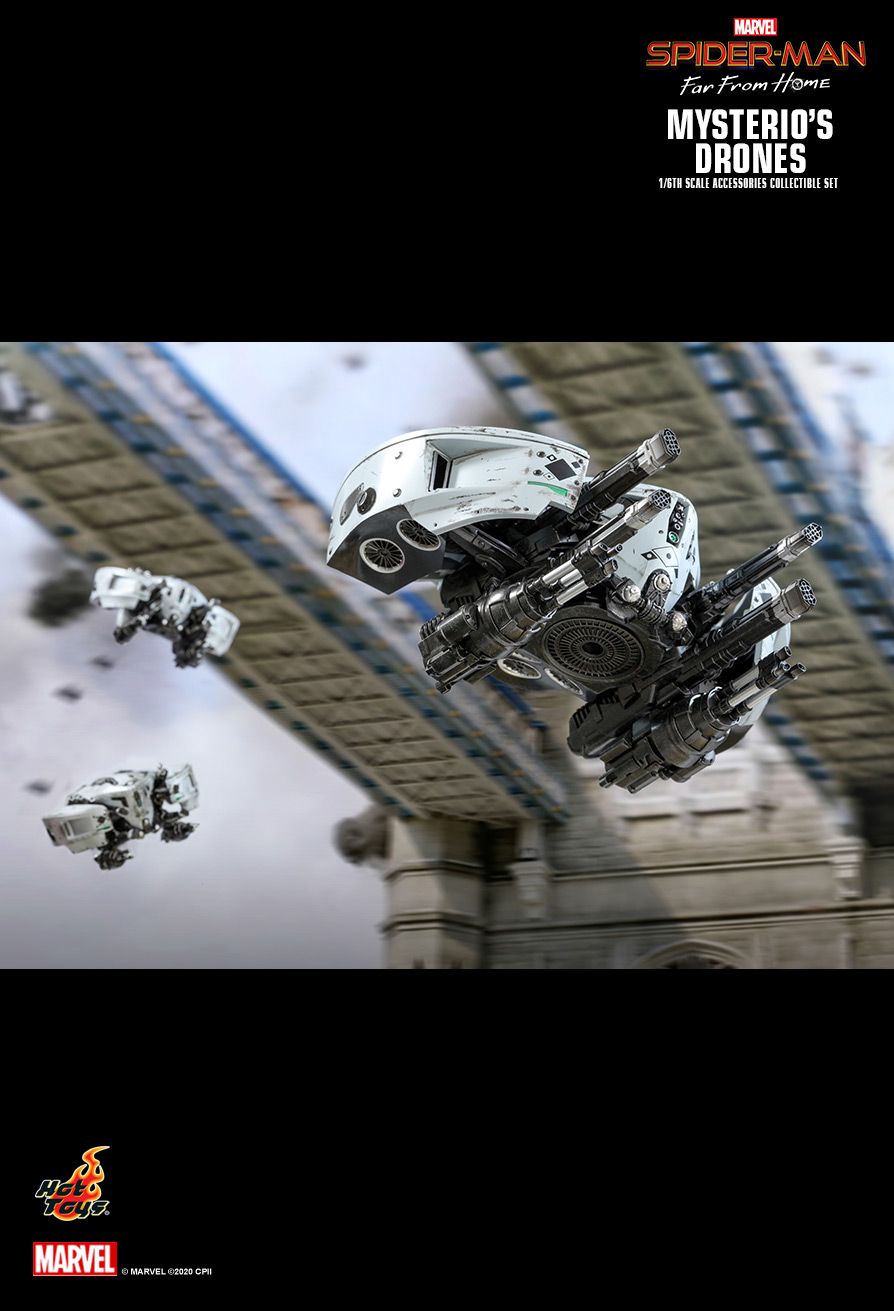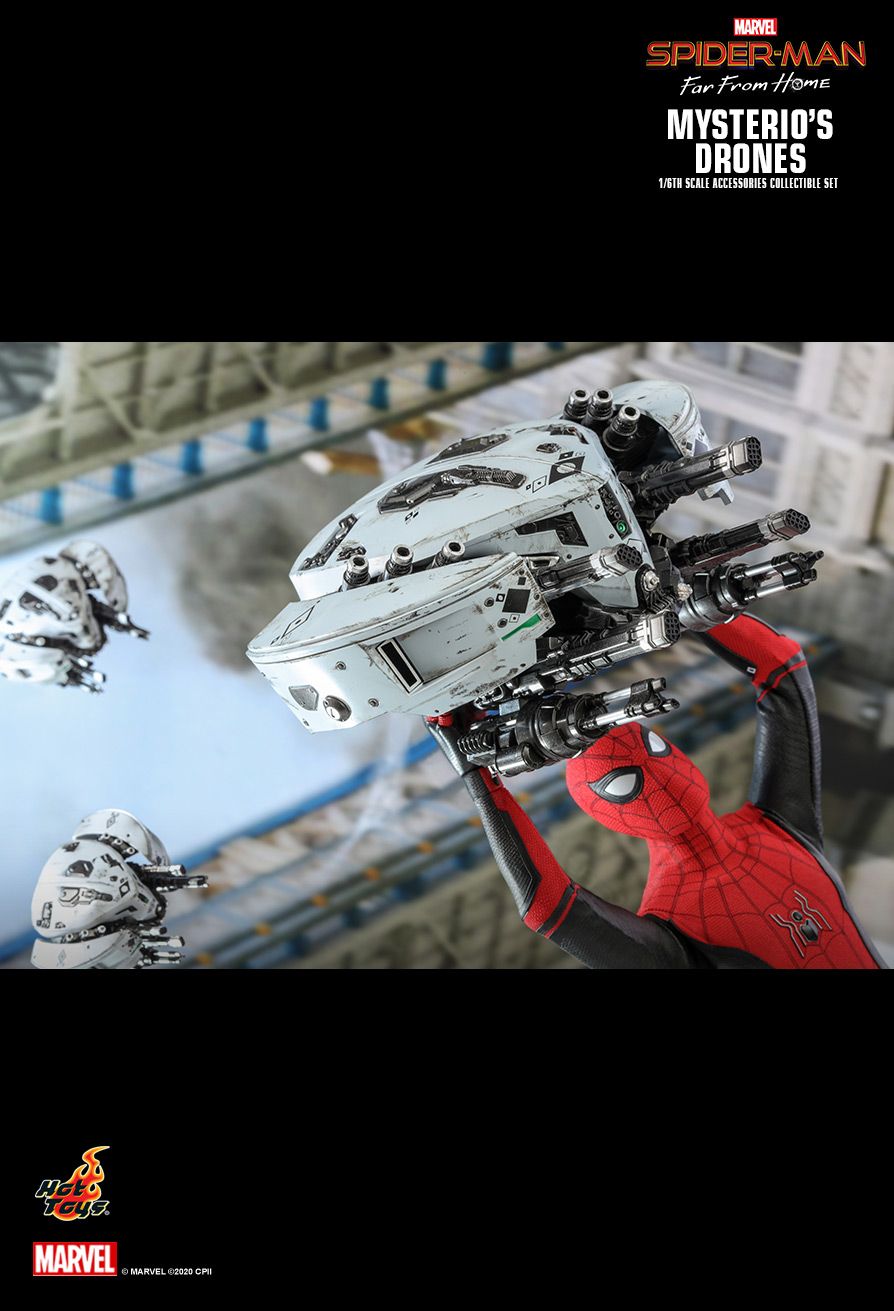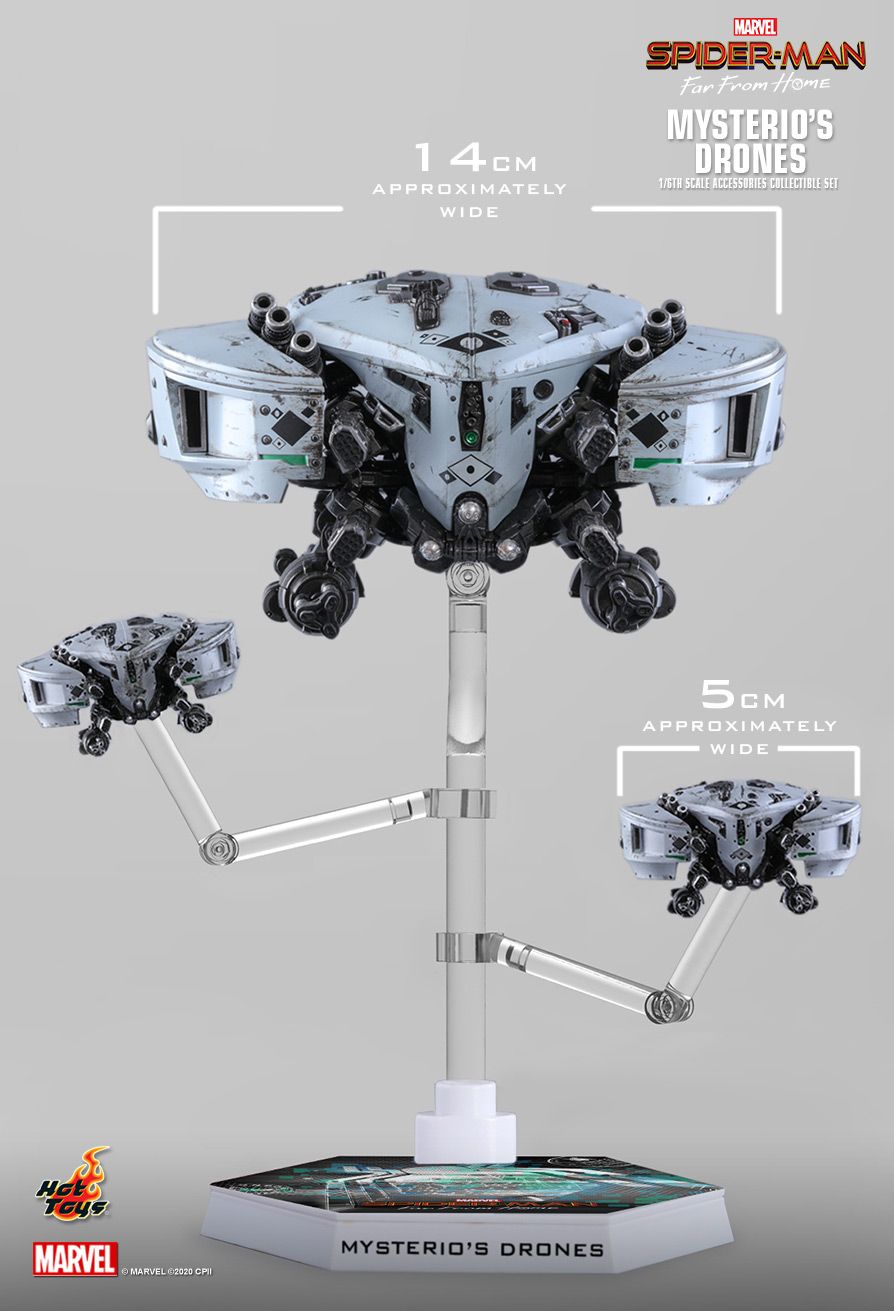 #newproduct
#HotToys
#Spider-Man
#FarFromHome
#MysterioDrone
#accessory
#Marvel
#MCU
#movie
#comicbook