The
Head Conversion Tutorial
inspired me to embark upon another little
kitbash
project I have been intending for awhile now. There are these cool little 6 inch (15 cm) UFC Ultimate Collector figures, with cartoonish proportions but pretty realistic head sculpts, which seemed to me almost suitable for using with sixth-scale bodies. I wondered about it and eventually bought a couple. I intended to do Michael Bisping (and still will), but the one that really grabbed my attention was Forrest Griffin (perhaps because his mug reminds me of a friend from undergrad). Although in some ways it is a very simple
kitbash
, I really wasn't sure whether it would work out. I was pleasantly surprised by the result.
That said, this is still a Work in Progress (among other things, I might repaint the head, although my lights do exaggerate the mismatch a little). I matched the shorts to one type worn by Forrest Griffin and replicated the logo (although it is not really very visible), and based the photos on actual photos of the real guy.
The original figure:
Can we/should we try this?
Considering the difference in figures, this does seem to work surprisingly well...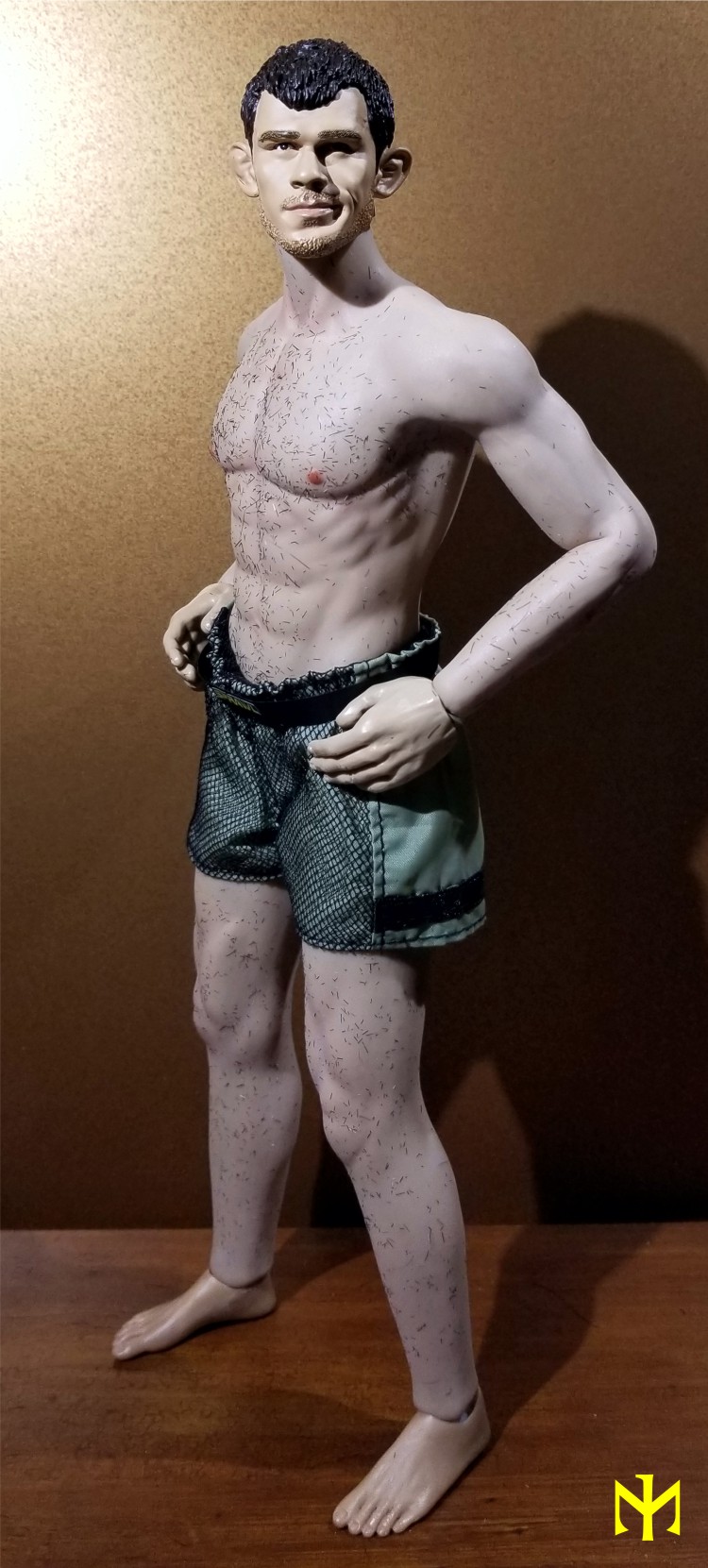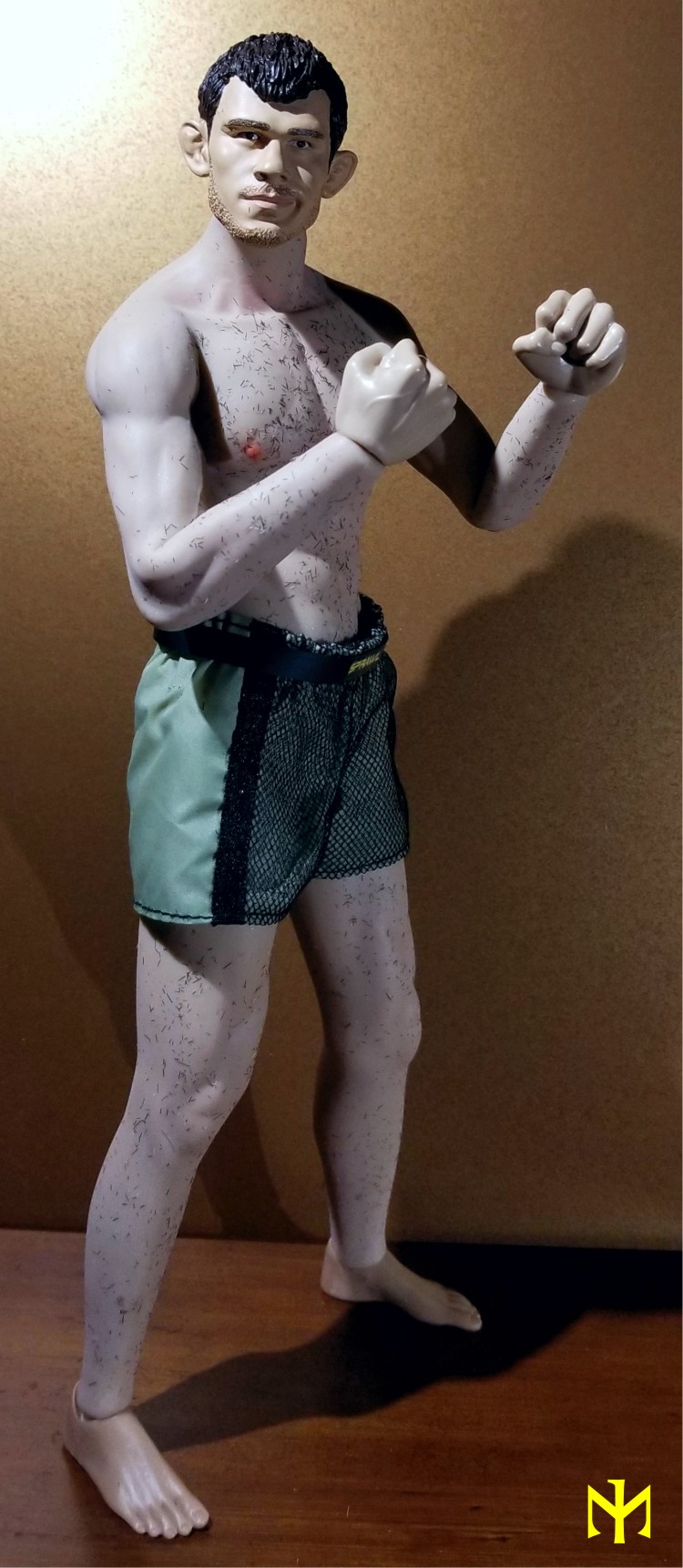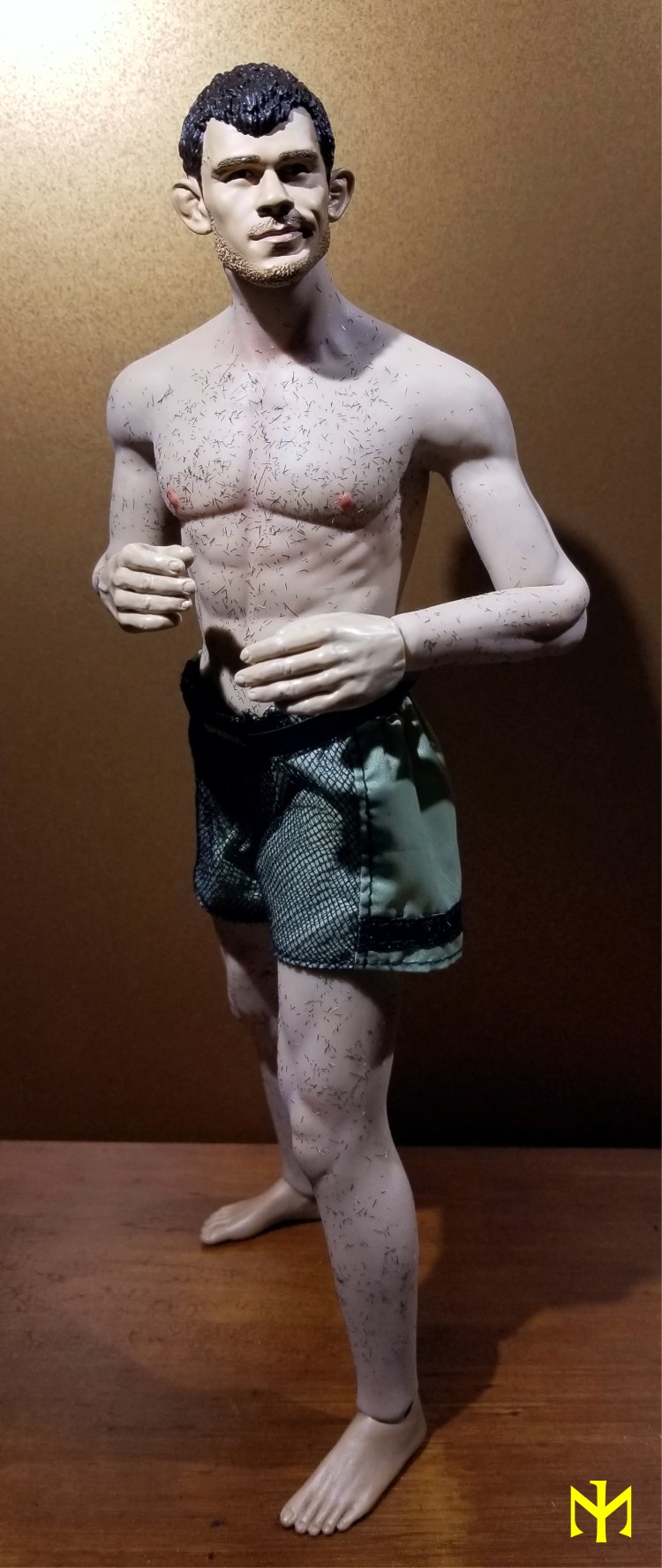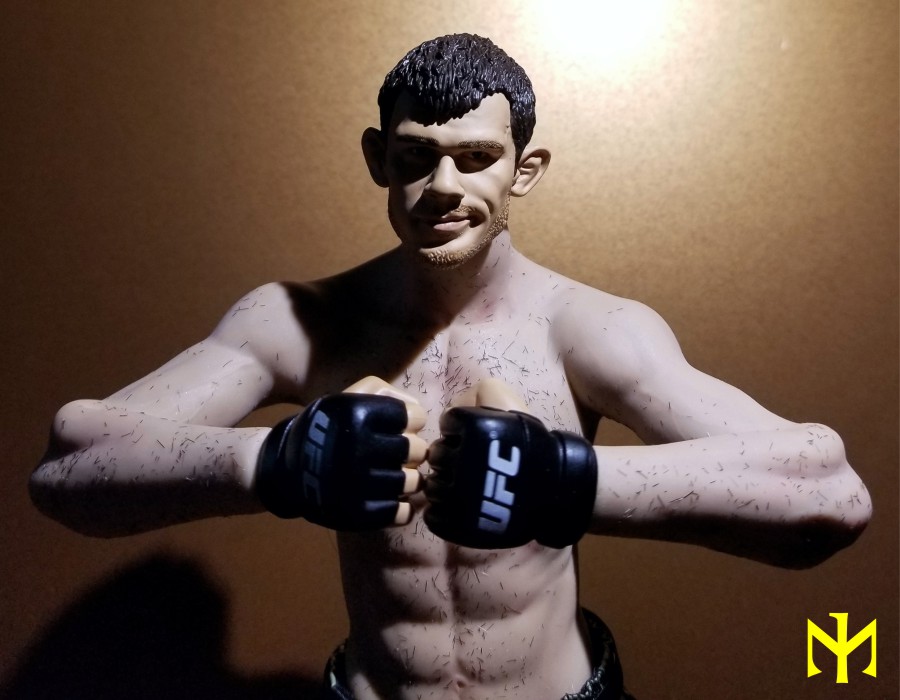 Hope you liked it.
#custom
#kitbash
#ufc
#jiaoudoll
#jiaou
#male
#sport