Dante's twin brother, Devil Cry 1 in the real body of the black knight. One of the relics of Spada is a halberd knife.
A few years before this story was made, Dante broke with the loss of her mother and her brother and hoped to recover the strength of his father Sparta.
In Devil May Cry 3, Virgil, in order to get his father's magical power, walked into Arkham, who had broken into Magic, and met Dante to open the door to the demon world.
Although he was not soft when fighting Dante, he was not without emotion to Dante.
At the end of the Devil May Cry 3 story, he was defeated by Dante and remained in the demon world. He was defeated by the devil ruler Modi and transformed into the black knight Nelo Angelo.
In Dying 1 is killed by Dante, who is not aware of the truth.
※ (The name comes from the ancient Roman poet Publius Vergilius Maro in the first century BC,
It represents the long narrative poem "Aeneas," written by the Roman emperor, describing the myths and legends of Aeneas, the son of Venus's son, built into Rome.
He is also a poet Dante's most admired writer. In "The Divine Comedy", the latter called him "a teacher." He imagined that he had saved himself from losing his way and invited himself to visit Hell and Heaven. )
"Devil May Cry 3" is an action adventure game made by CAPCOM. Released on March 1, 2005.
Asma Toys : 1/6 Demon Hunter 3/ Demon Cry Series - Vergil
 Product Code  DMC002)
Video game "Devil Hunter / Devil May Cry" male corner Virgil fully simulated 12-inch exquisite movable collector doll
•
Asmus
Toys KP01A+ male motor
• Nearly 29.5 cm high
• More than 32 movable joints
product content:
• Real simulation video game Virgil character
• Relax one pair of hands
• Take one pair of swordsman
• 1 pair of fist hand
Clothing & Accessories
• 1 piece of blue leather (embedded wire)
• Black vest 1 piece (PVC)
• 1 piece black leather pants
• 1 scarf
• 1 pair of boots
arms
• One magic knife
• Blade of Strength 1
Other Accessories
• 1
Asmus
Toys stand
• 1
Asmus
Toys show floor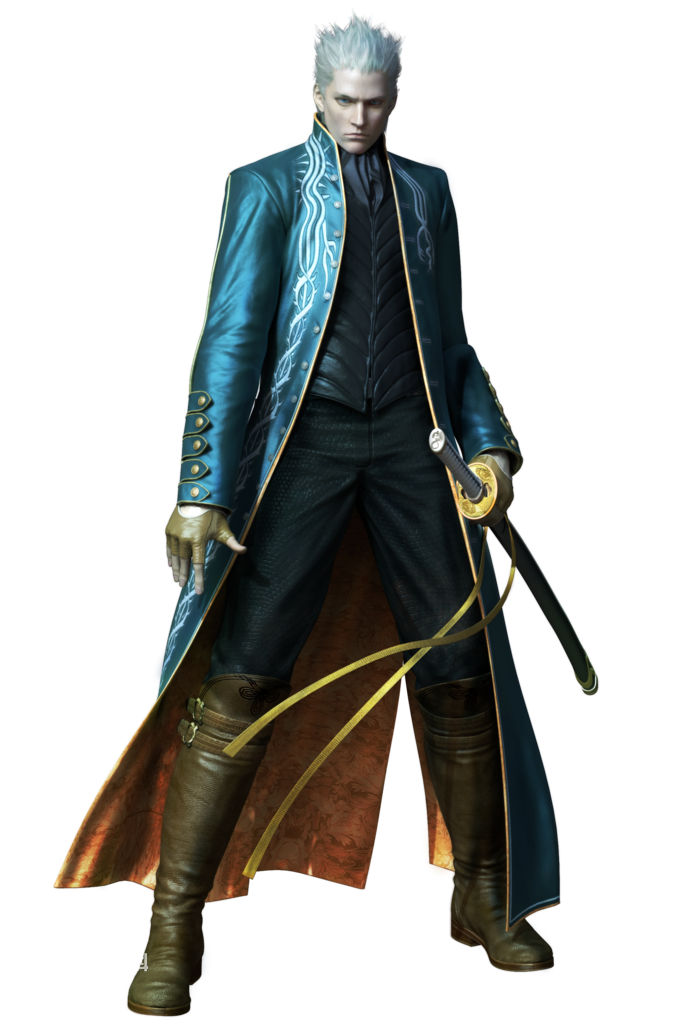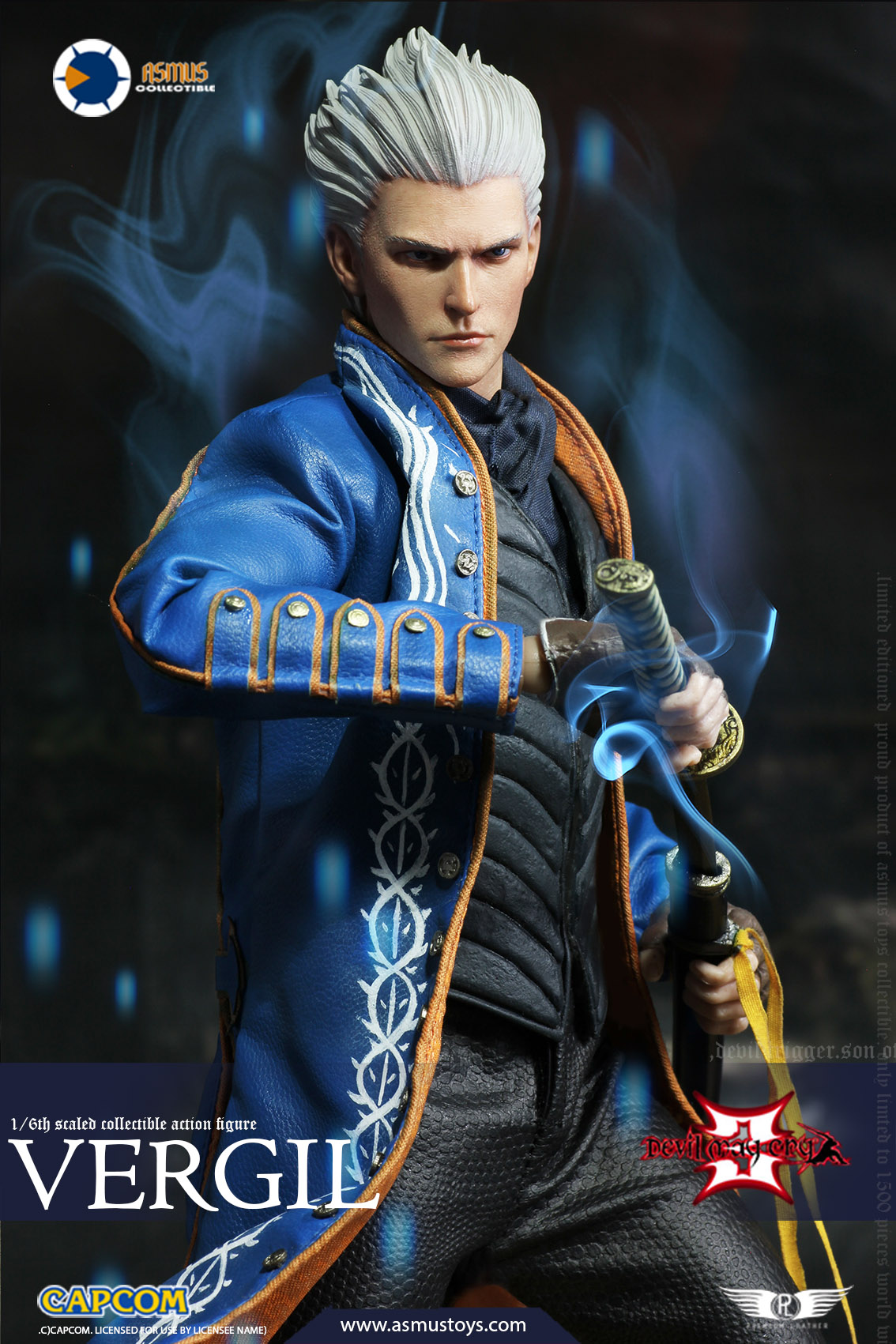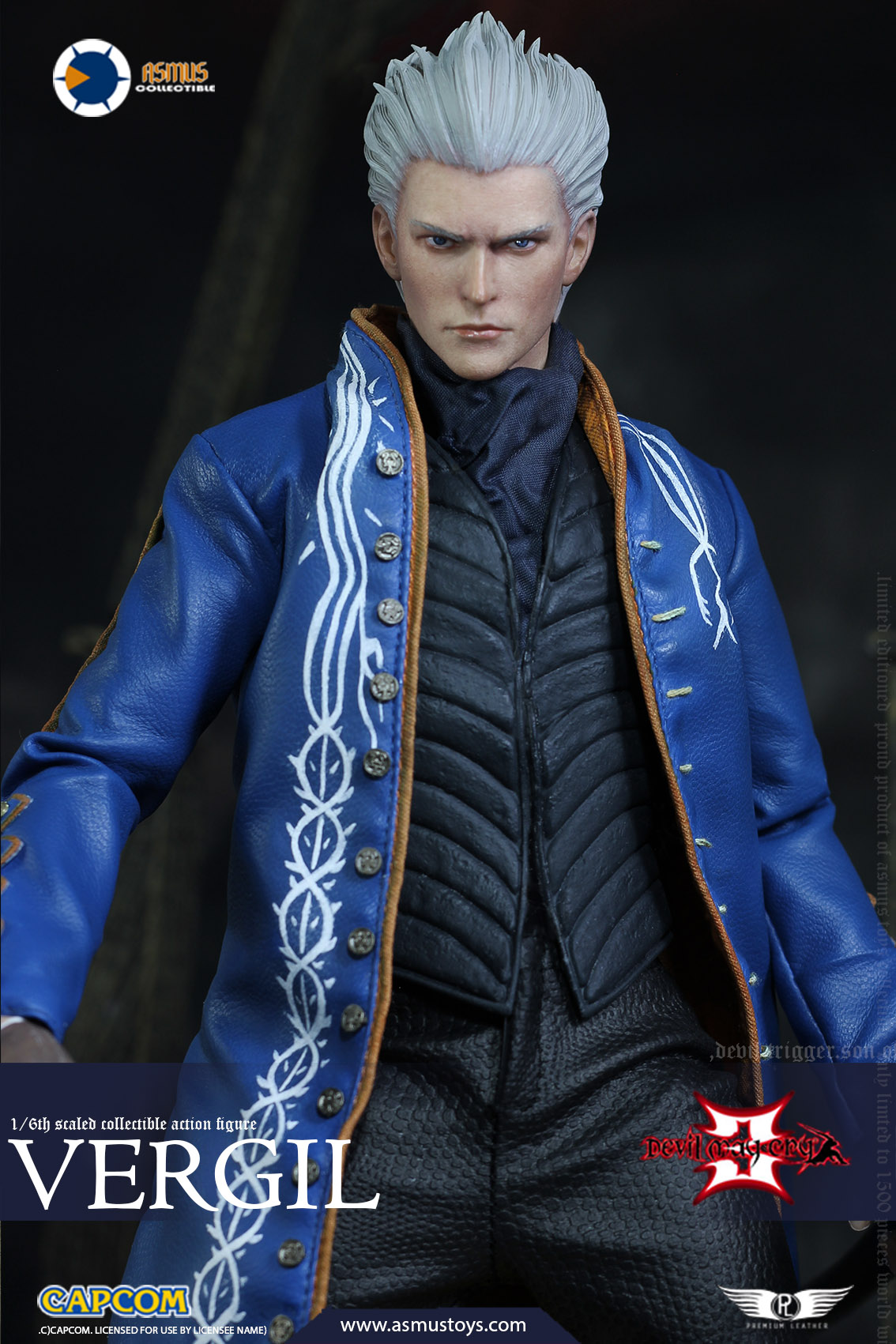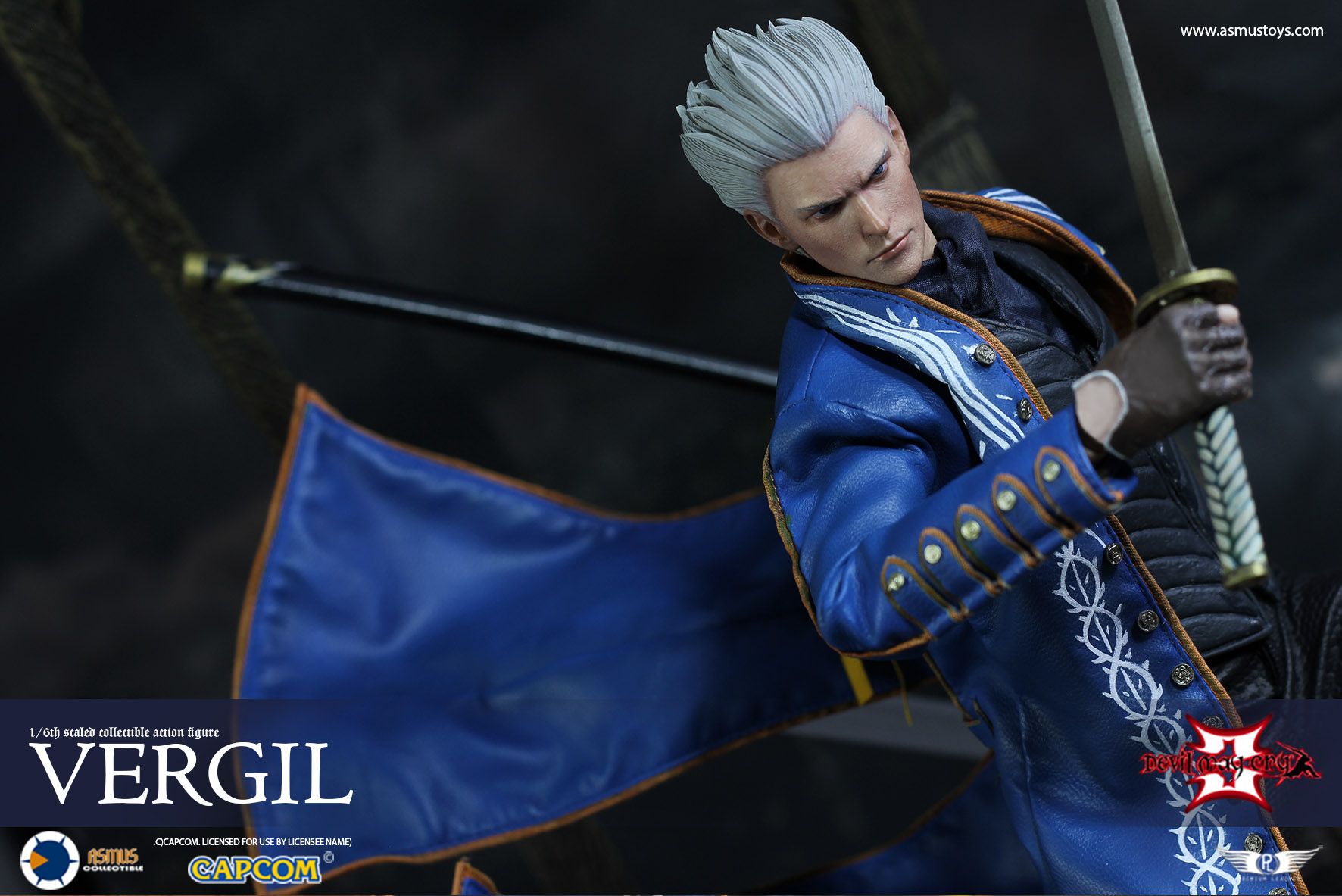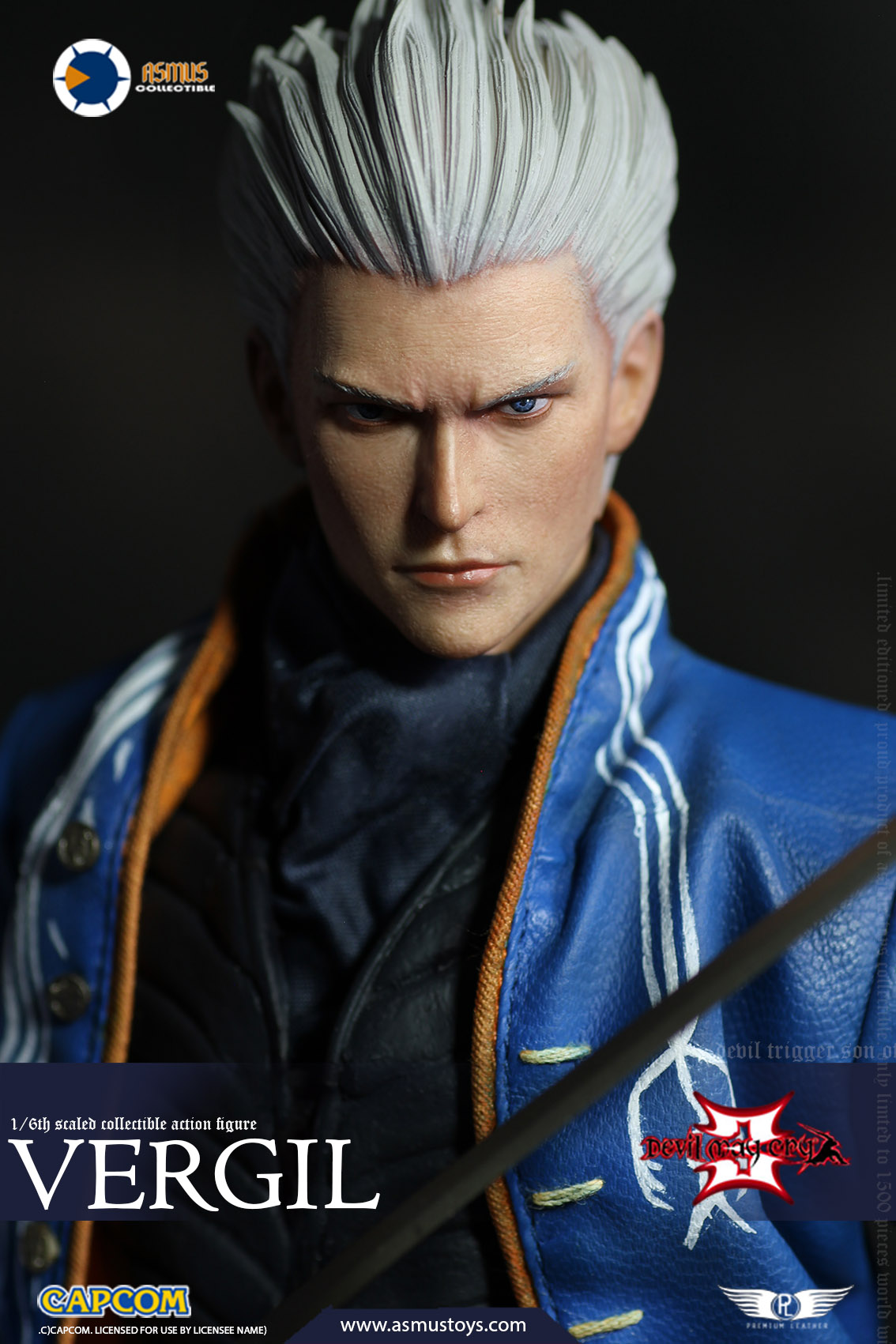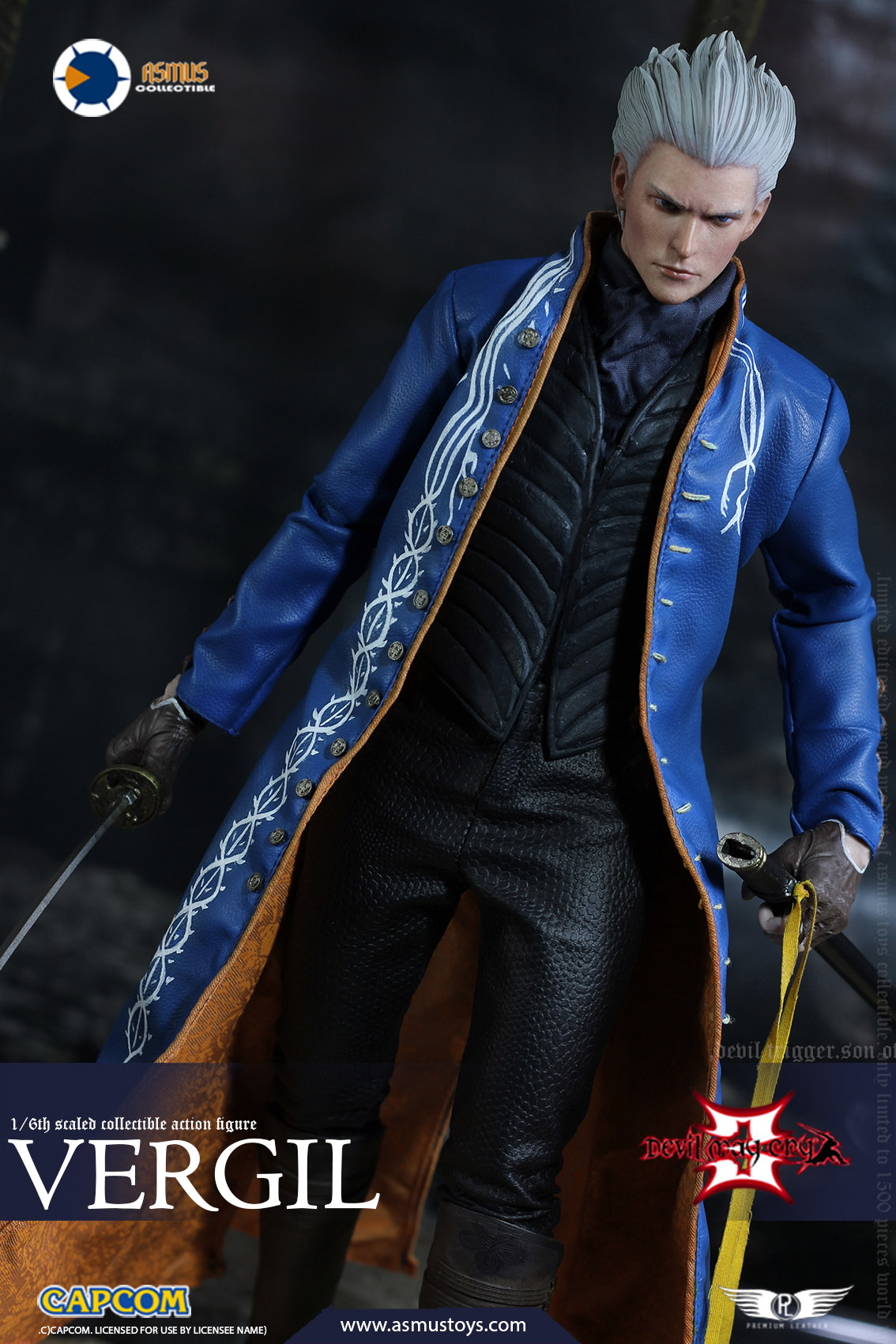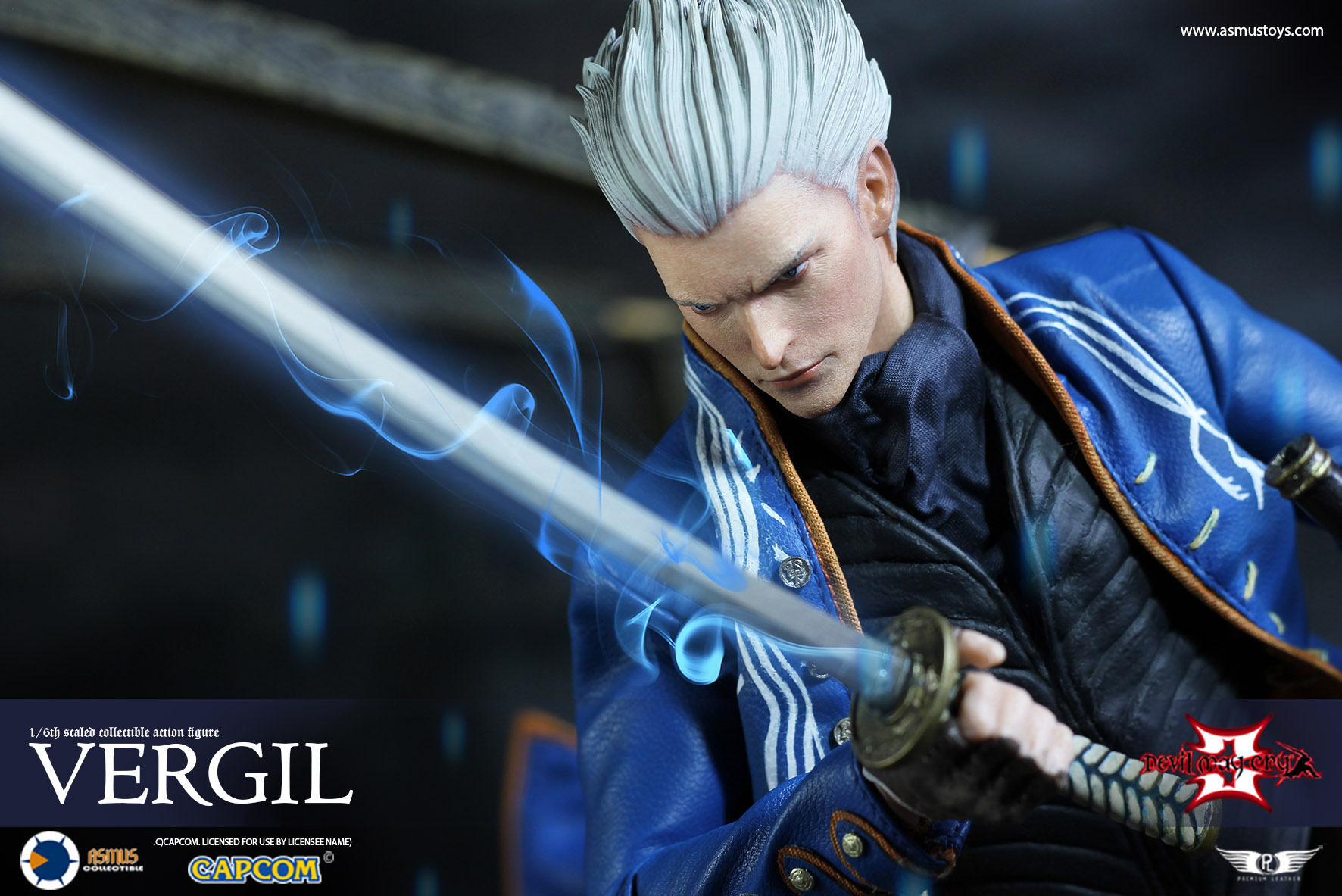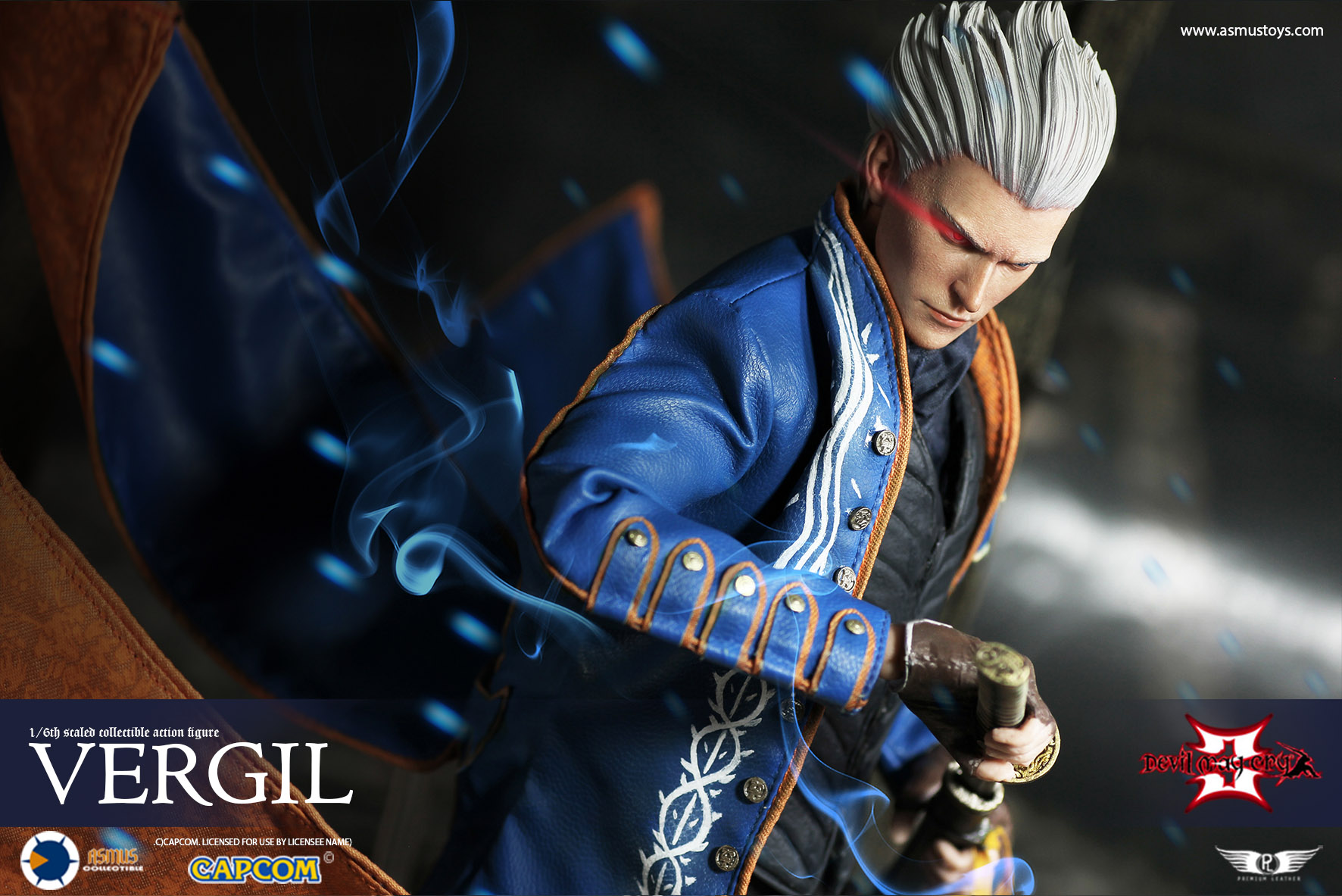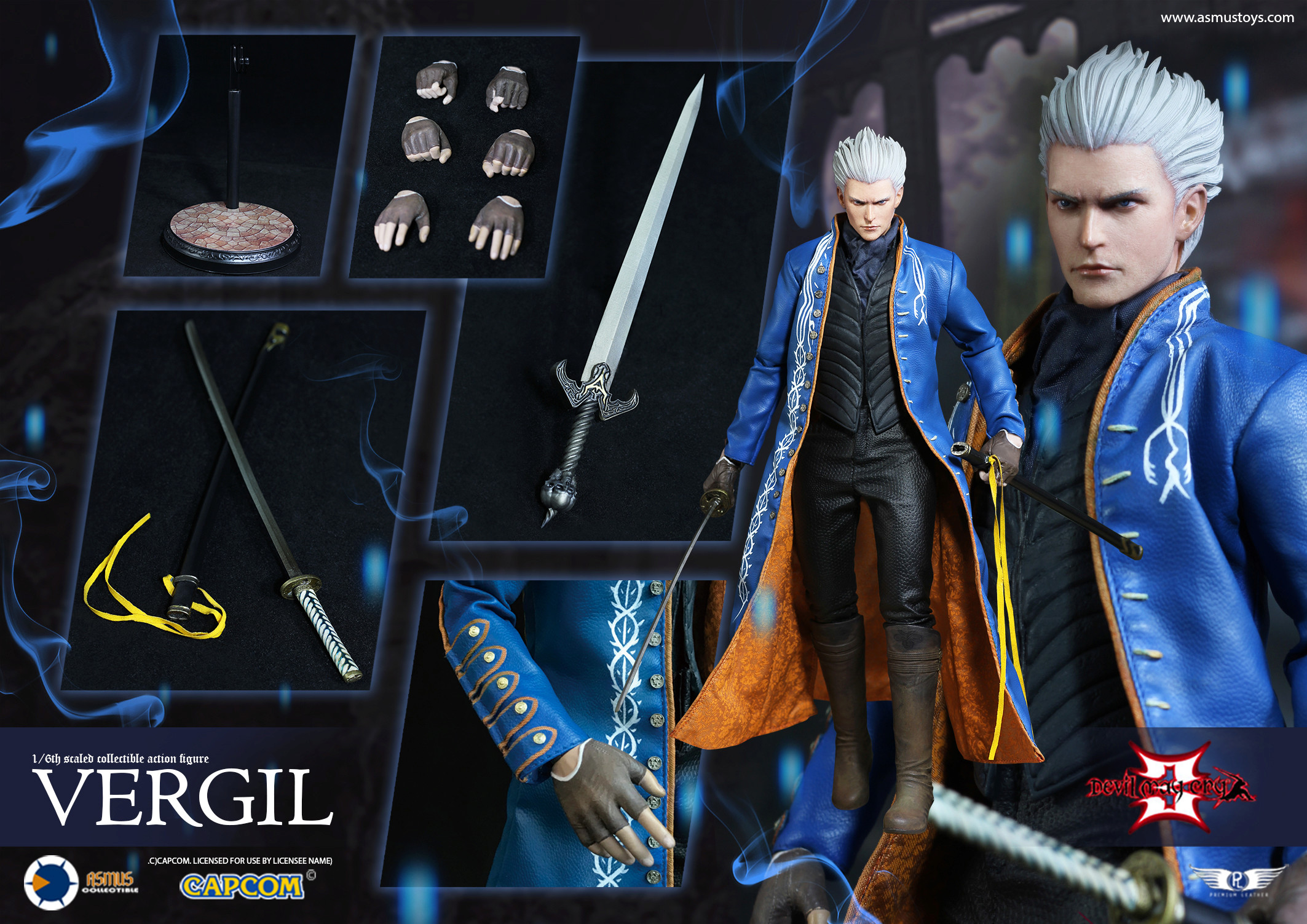 #newproduct
#Asmus
#male
#videogame
#Vergil
#DevilMayCry