Tyrion Lannister, also referred to as "the Imp" or "the Halfman" and later by the alias Hugor Hill during exile, is a fictional character in A Song of Ice and Fire series of epic fantasy novels by American author George R. R. Martin and its television adaptation Game of Thrones. The character is portrayed by American actor Peter Dinklage in the HBO television adaptation Game of Thrones.
Tyrion is a dwarf and member of House Lannister of Casterly Rock, one of the wealthiest and most powerful families in the fictional kingdom of Westeros. In the story, Tyrion uses his status as a Lannister to mitigate the prejudice he has received all of his life, even from his family. Knowing that no one will ever take him seriously, he soothes his inadequacies with wine, wit and self-indulgence.
Threezero's officially licensed Game of Thrones series of 1/6th scale Tyrion Lannister (updated version, as seen in Season 7) features:
Highly-accurate realistic likeness to the character's appearance in the hit HBO television series
8.8 inches (~22cm) custom designed action figure body
head sculpt features a realistic likeness of actor Peter Dinklage.
Tailored cloth costume:
Doublet,
Vest,
Hand Of The Queen brooch,
Trousers,
Belt,
Boots,
Exchangeable hands -
pair of fists,
relaxed,
opened,
left hand for holding jug,
right hand for holding goblet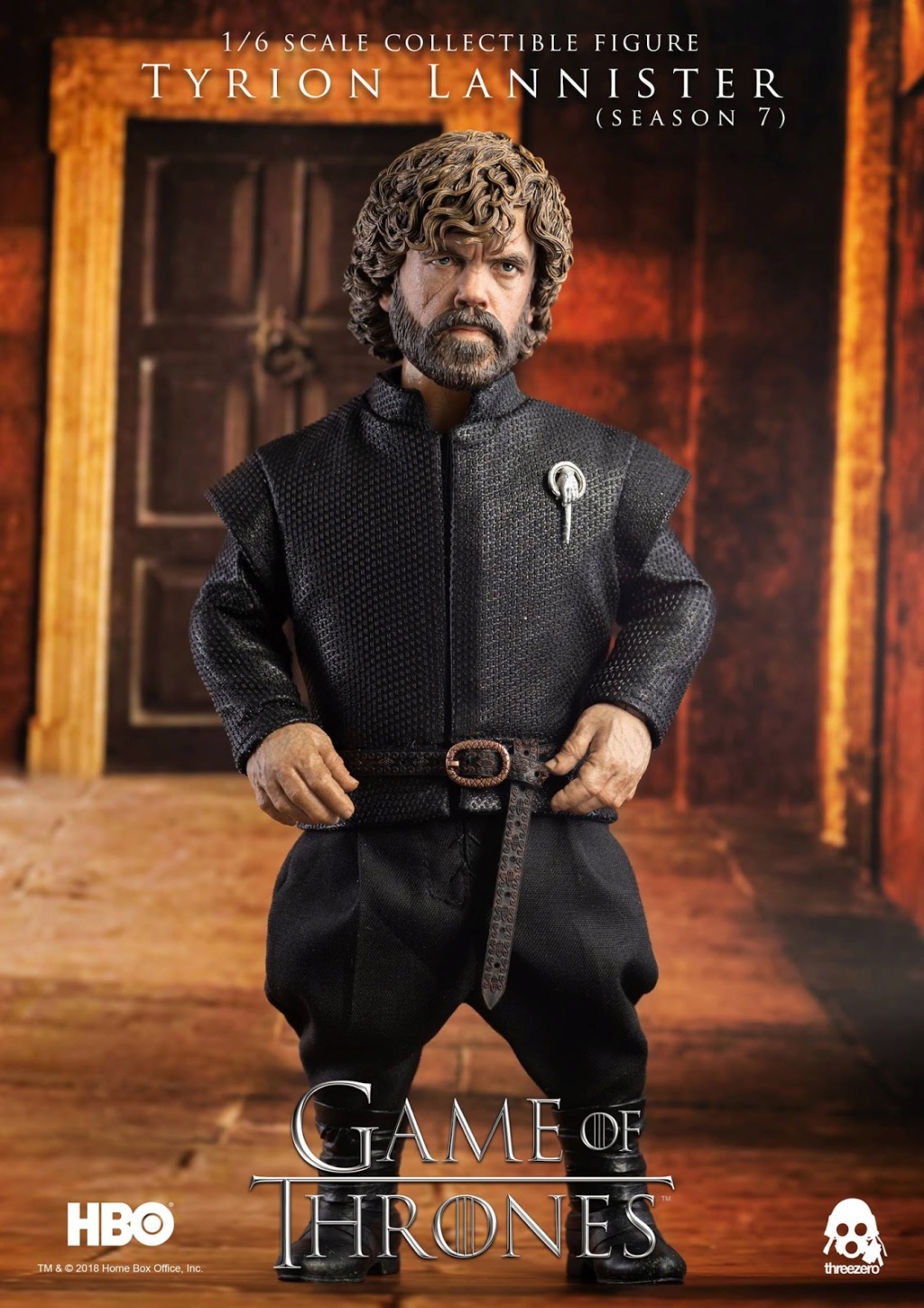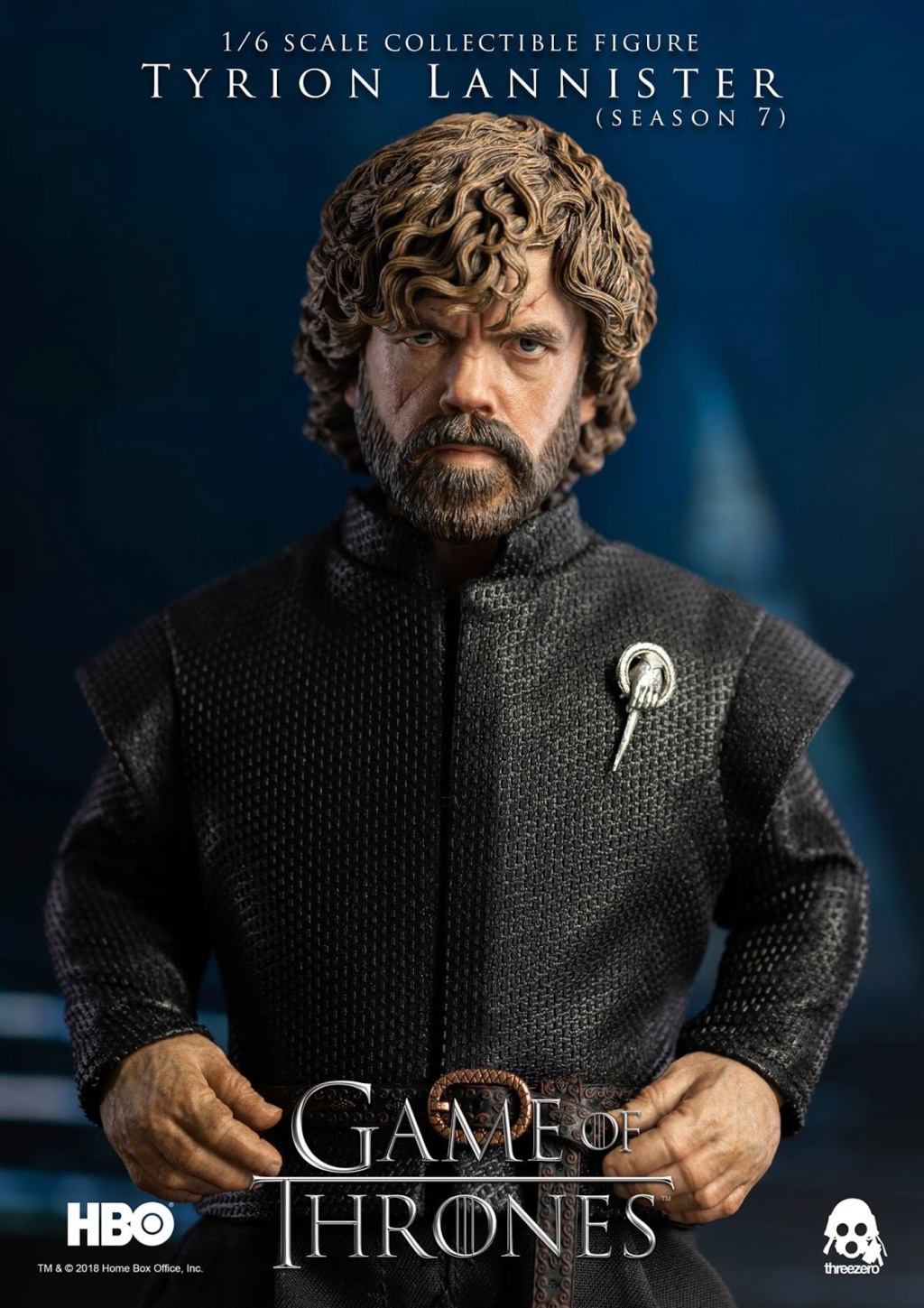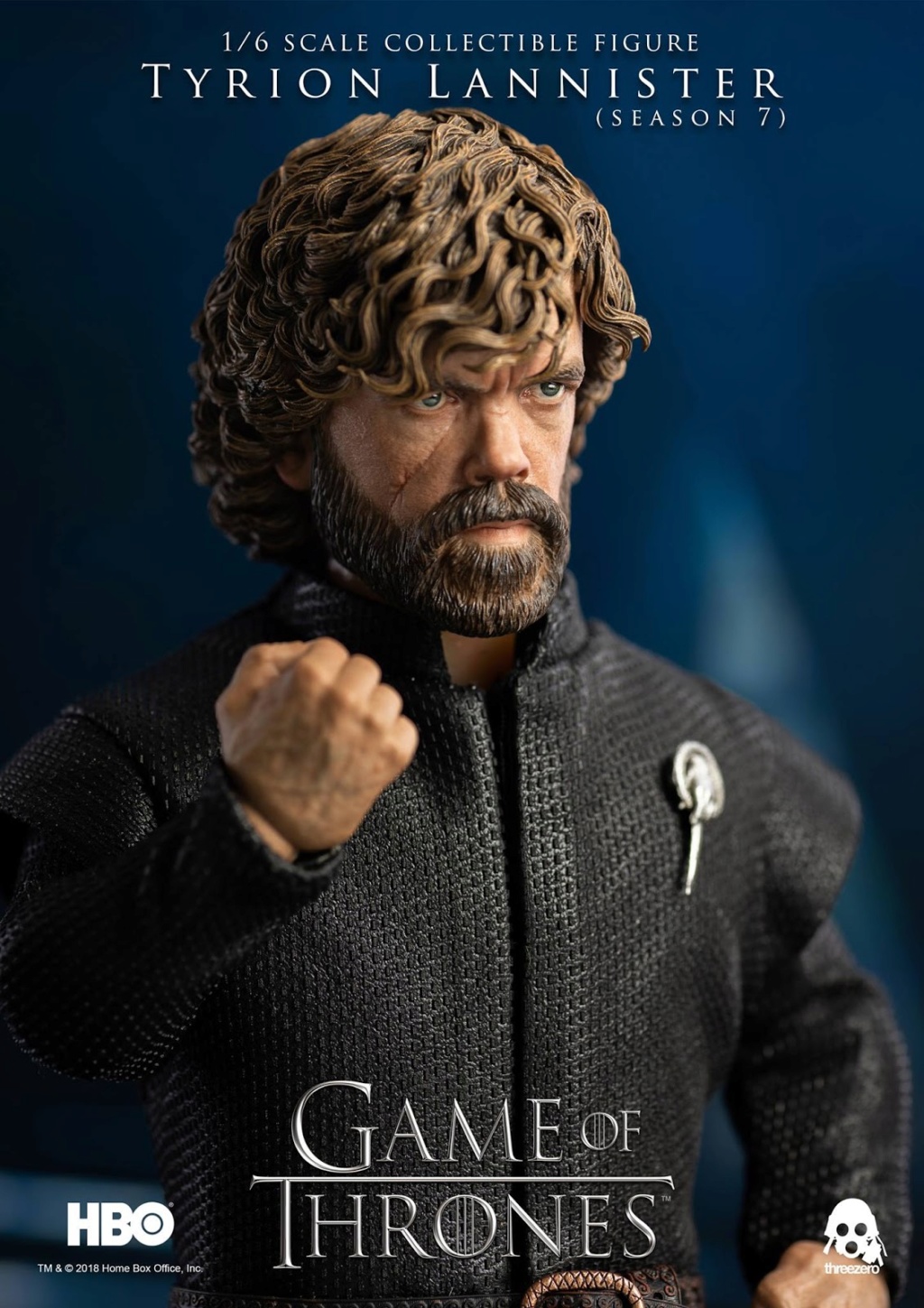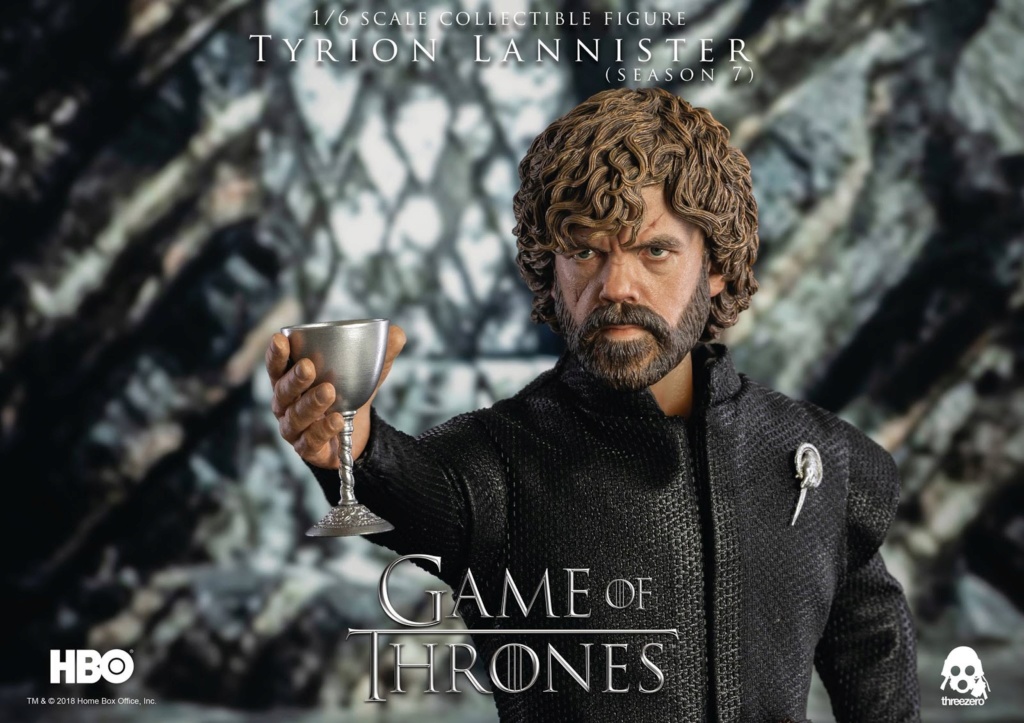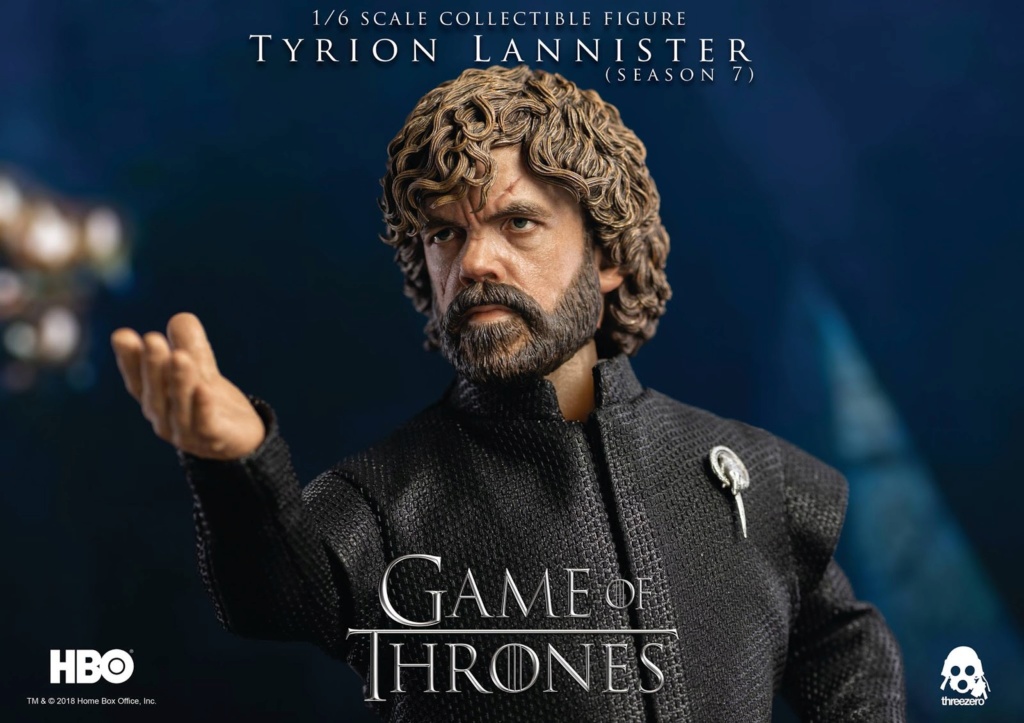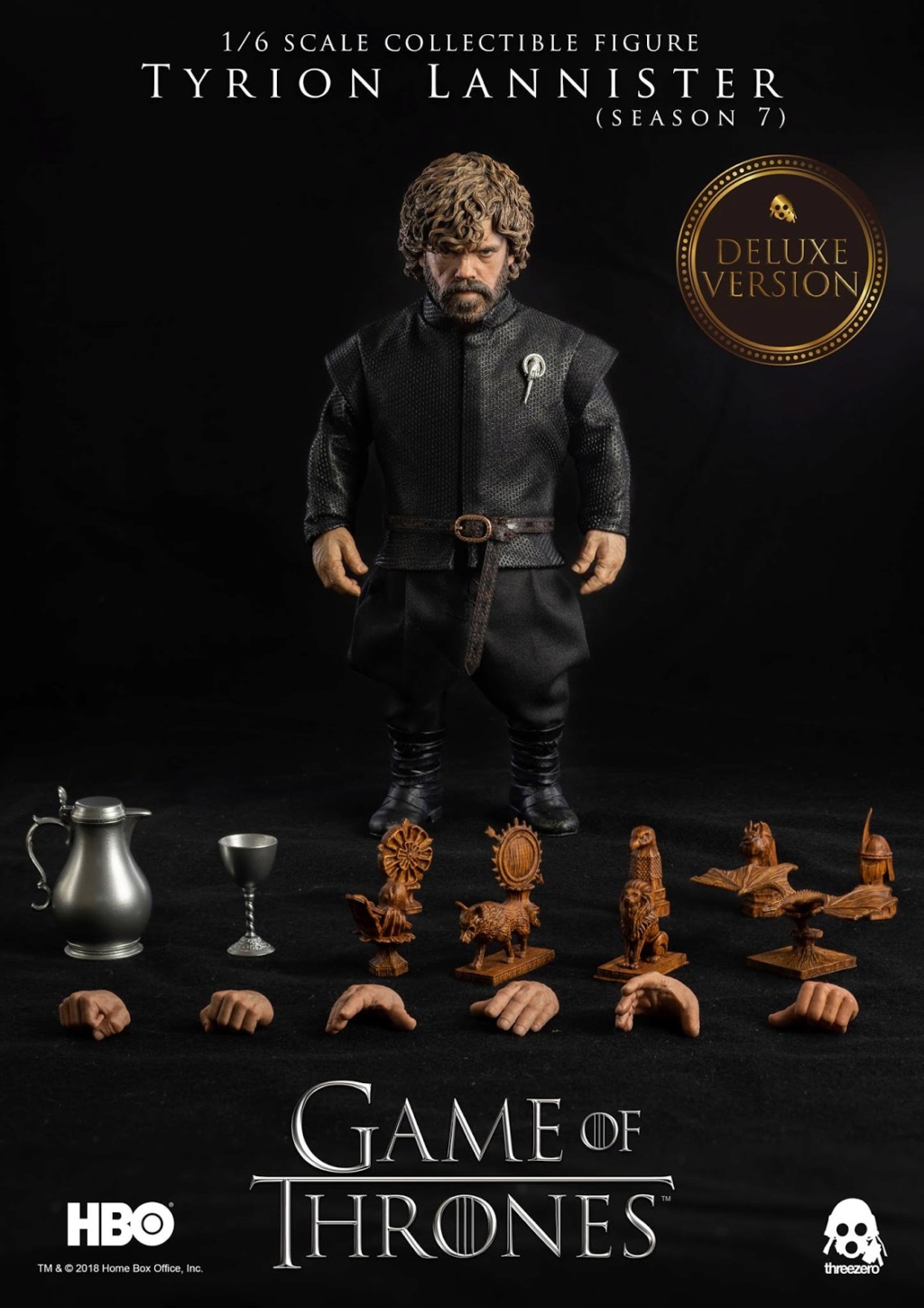 #newproduct
#Threezero
#GameofThrones
#TV
#TyrionLannister
#female
#fantasy