We have seen these (or something just like them) used in many advertisements for other sixth-scale products, so when I saw them for sale on Big Bad Toy Store, I picked one up. They come in four colors (red, green, blue, and purple), and are technically called rather strangely "Single Sofa 3.0".
The fancy armchair is sculpted pretty nicely, if a little softly, and features surfaces colored in red (in this instance) to simulate leather and in a golden or brass color to simulate wooden framing. The paint job is fairly clean, without being very precise. It is a large and opulent piece, measuring as follows (all dimensions somewhat approximate) :
Height to back to top of back 9.5 in or 23.5 cm
Height to top of armrests 5 in or 12.5 cm
Height to top of seat 3 in or 7.5 cm
Width from side to side (external dimensions) 7.5 in or 18 cm
Depth from front to back (external dimensions) 5 in or 12.5 cm
Here are three photos with some figures for scale...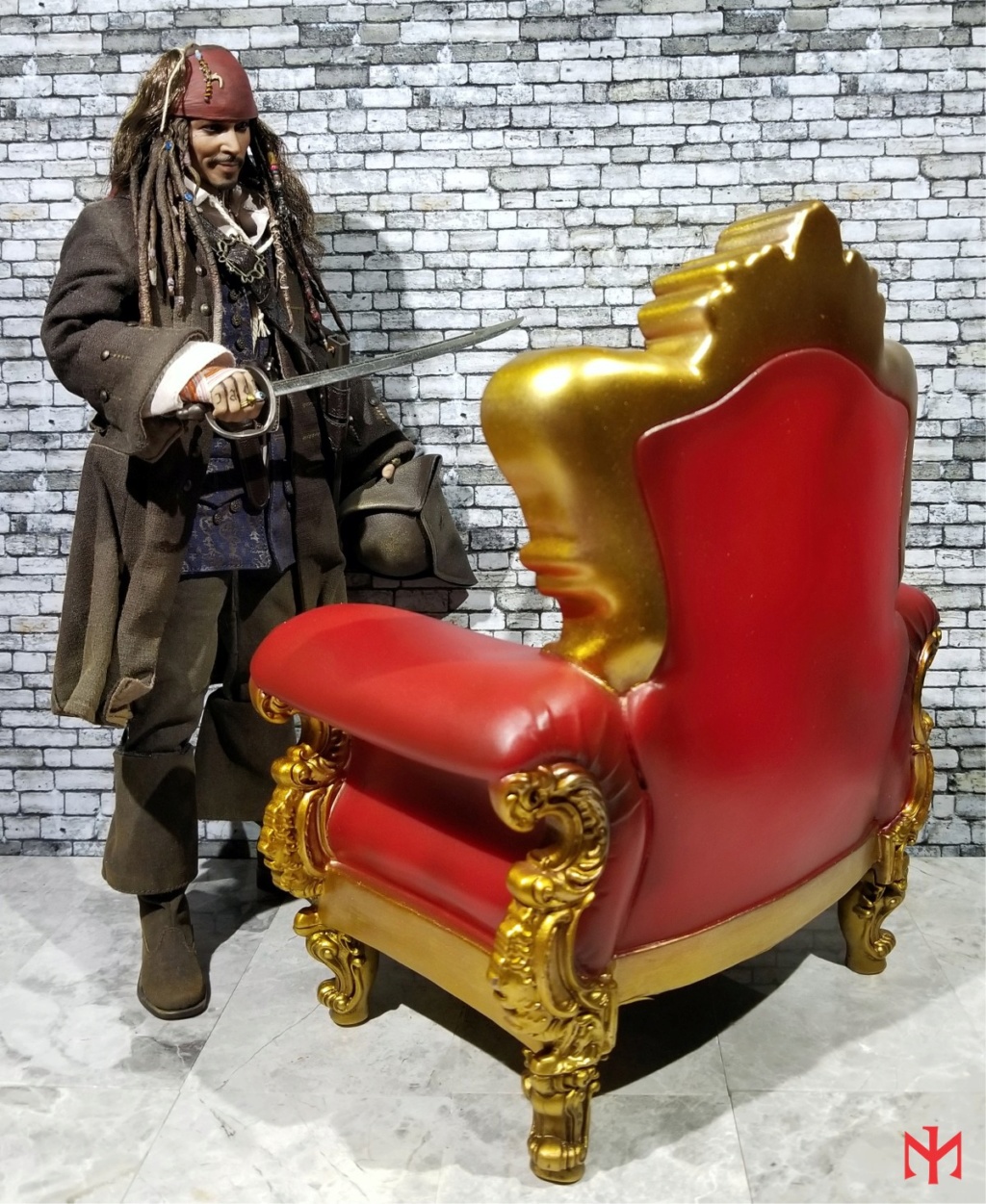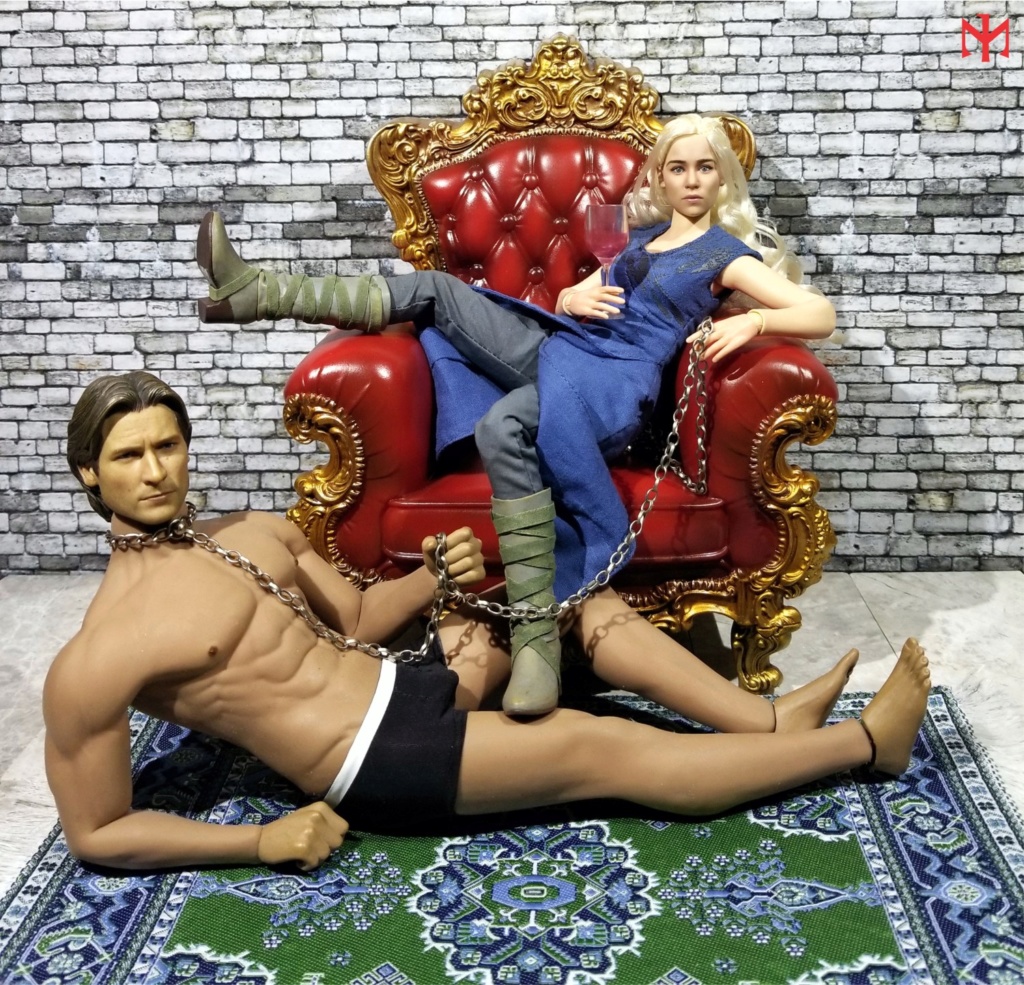 Before you accuse me, unless I have unsuspected prophetic abilities, this is not a GOT spoiler!
Anyway, I hope this is useful.
#furniture
#chair
#hy
#haoyu
#sofa
#diorama
#productreview
#hottoys
#threezero
#tbleague
#jacksparrow
#jaimelannister
#daenerystargaryen
#got
#gameofthrones
#humor