"You're too good, Newt. You never met a monster you couldn't love." – Leta Lestrange
In an effort to thwart the powerful Dark wizard Gellert Grindelwald's plans, Albus Dumbledore enlists his former student Newt Scamander, who agrees to help, unaware of the dangers that lie ahead. Lines are drawn as love and loyalty are tested, even among the truest friends and family, in an increasingly divided wizarding world...
Wands out, everyone! With high anticipation from fans worldwide towards a follow-up on J.K. Rowling's wizarding world, Hot Toys is delighted to introduce the latest 1/6th scale Newt Scamander Collectible Figure from Fantastic Beasts: The Crimes of Grindelwald filled with tons of ground breaking thrills and magical fun.
Meticulous crafted with delicate craftsmanship, the collectible figure features a newly developed head sculpt highlighting stunning likeness of Eddie Redmayne as the eccentric magizoologist Newt Scamander in the movie, a set of bespoke suit and coat in charcoal gray perfectly demonstrates the formal styles in the classic way, multiple leading magical creatures and accessories include Pickett the Bowtuckle, Baby Nifflers, a wand, a Nicolas Flamel's card, a vintage briefcase, and a book which is written by…Newt himself!
Moreover, a Special Edition available only in selected marketers will included an eye catching creature with a penchant for anything shiny, Niffler as a bonus item!
Let's dive into Newt's suitcase of wonder! The 1/6th scale Newt Scamander Collectible Figure is the ideal memento for any fans of the Wizarding World!
SPECIFICATIONS
PRODUCT CODEMMS512
PRODUCT NAMENEWT SCAMANDER
HEIGHTAPPROXIMATELY 31 CM TALL
POINTS OF ARTICULATIONS30
SPECIAL FEATURESA HIGHLY DECORATED VINTAGE BRIEFCASE (OPENABLE) WITH STICKER, A WAND, A BOWTRUCKLE (APPROXIMATELY 3.5CM TALL)
ARTISTSHEAD SCULPTED BY TAE HO KANG
HEAD PAINTED BY E-LEE & JC. HONG
HEAD ART DIRECTED BY JC. HONG
The 1/6th scale Newt Scamander Collectible Figure specially features:
- Authentic and detailed likeness of Eddie Redmayne as Newt Scamander in Fantastic Beasts: The Crimes of Grindelwald
- Newly developed head sculpt with movie-accurate facial expression and skin texture
- Brown colored short hair sculpture
- Body with 30 points of articulation
- Approximately 31 cm tall
- Six (6) pieces of interchangeable hands including:
- One (1) pair of hands for carrying suitcase
- One (1) pair of relaxed hands
- One (1) gesturing left hand
- One (1) right hand with wand
- Each piece of head sculpt is specially hand-painted
Costume :
- One (1) checkered pattern bow tie
- One (1) white-colored dress shirt
- One (1) brown-colored vest
- One (1) intricately detailed grey-colored suit jacket
- One (1) grey-colored coat
- One (1) pair of grey pants with braces
- One (1) pair of brown-colored boots
Accessories:
- One (1) highly decorated vintage briefcase (openable) with sticker and one (1) lenticular printing card displays two images (clothing and Newt's room)
- One (1) book (Title: Fantastic Beasts and Where to Find Them)
- One (1) wand
- One (1) Nicolas Flamel's card
- One (1) Bowtruckle (approximately 3.5cm tall)
- Four (4) baby Nifflers (approximately 1.2-1.3cm tall each)
- A specially designed Fantastic Beasts: The Crimes of Grindelwald themed figure stand with movie logo
Exclusive Bonus Accessory for Special Edition:
- One (1) Niffler (approximately 3.7cm tall)
Artists:
- Head Sculpted by Tae Ho Kang
- Head Painted by E-Lee & JC. Hong
- Head Art Directed by JC. Hong
Release date: Approximately Q4, 2019 – Q1, 2020
**Prototype shown is not final, pending licensor approval
**Product details could be subjected to change without further notice
FANTASTIC BEASTS: THE CRIMES OF GRINDELWALD
characters, names and related indicia are
&
Warner Bros.
Entertainment Inc. WB SHIELD: TM &
WBEI. WIZARDING WORLD
trademark and logo
&
Warner Bros. Entertainment Inc.
Publishing Rights
JKR. (s18)
2018 Hot Toys Limited. All Rights Reserved.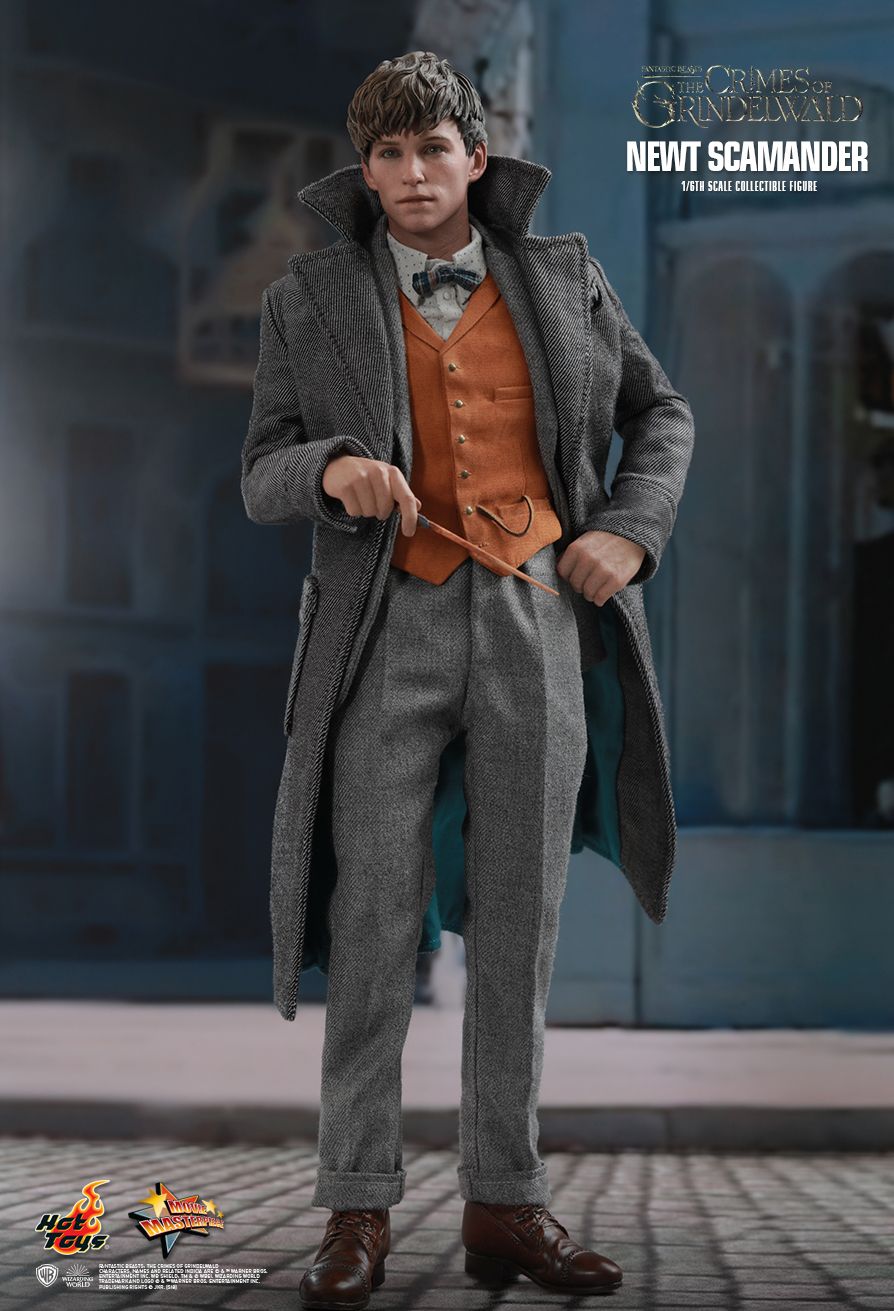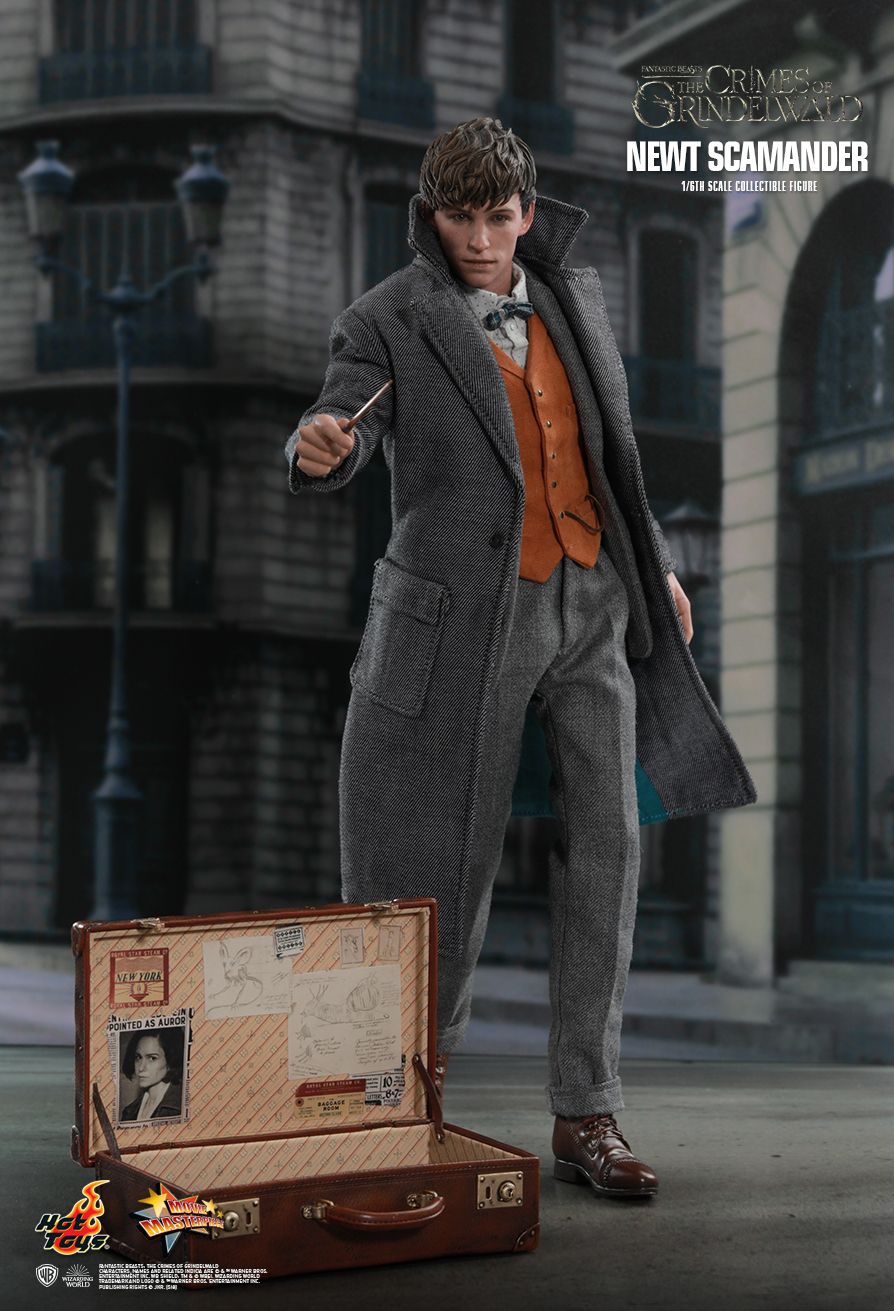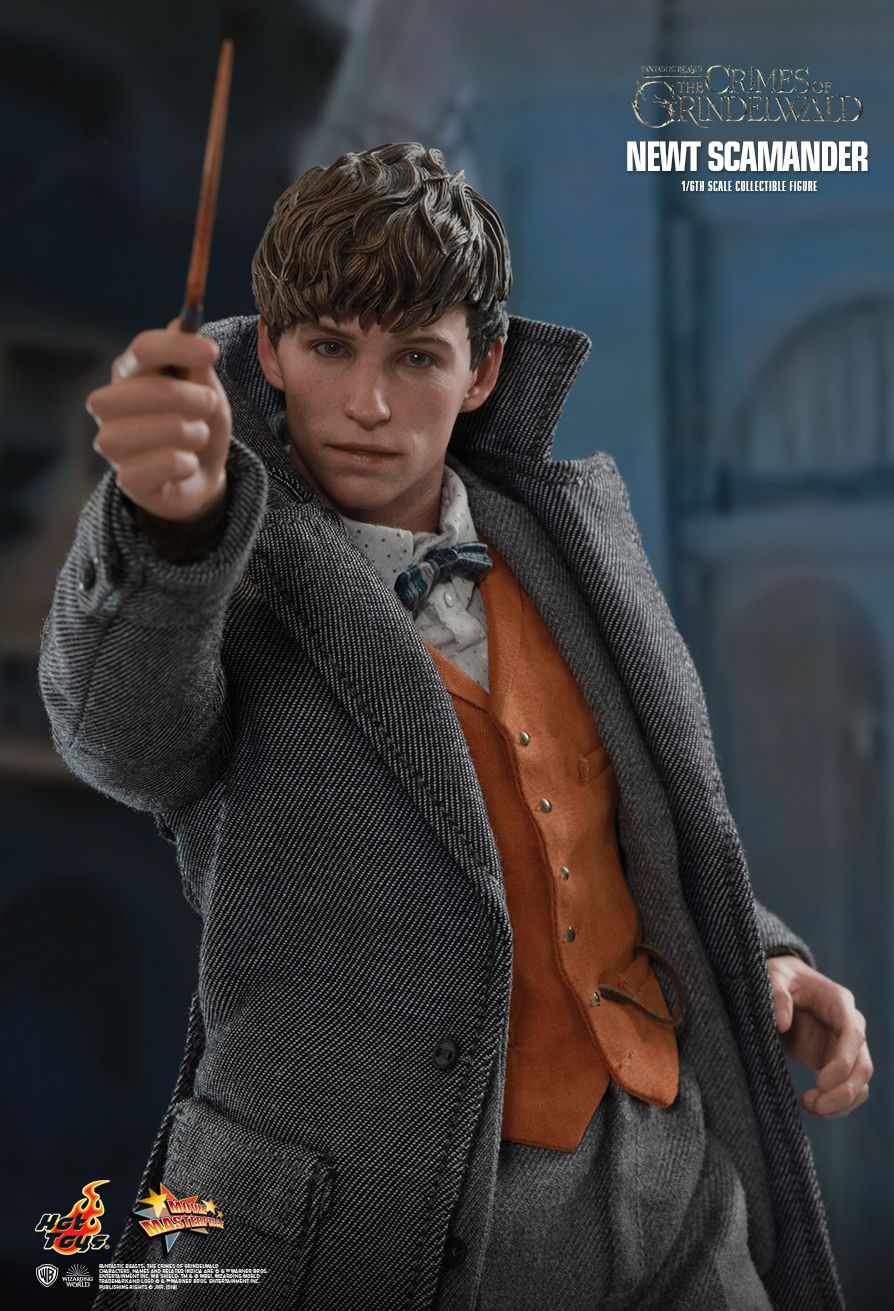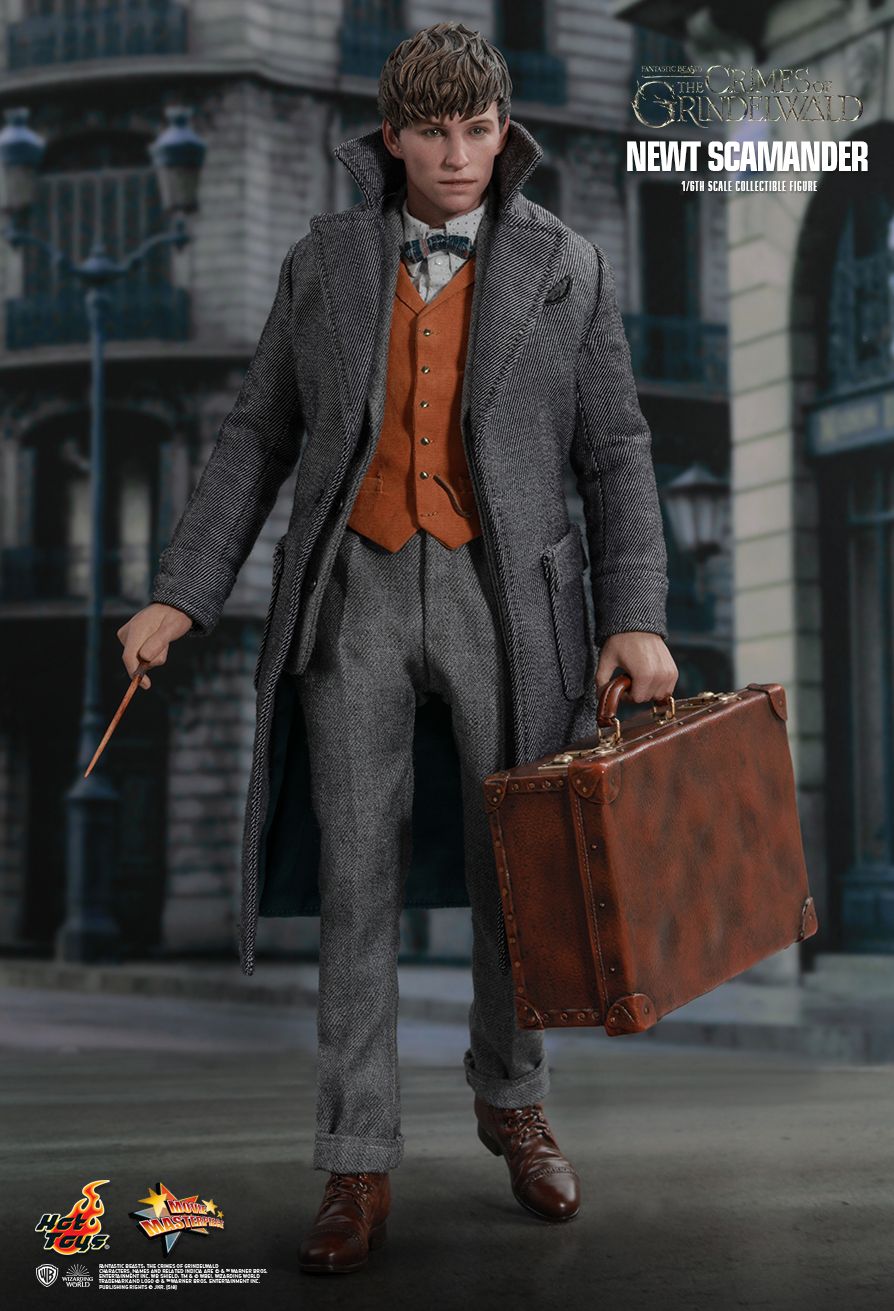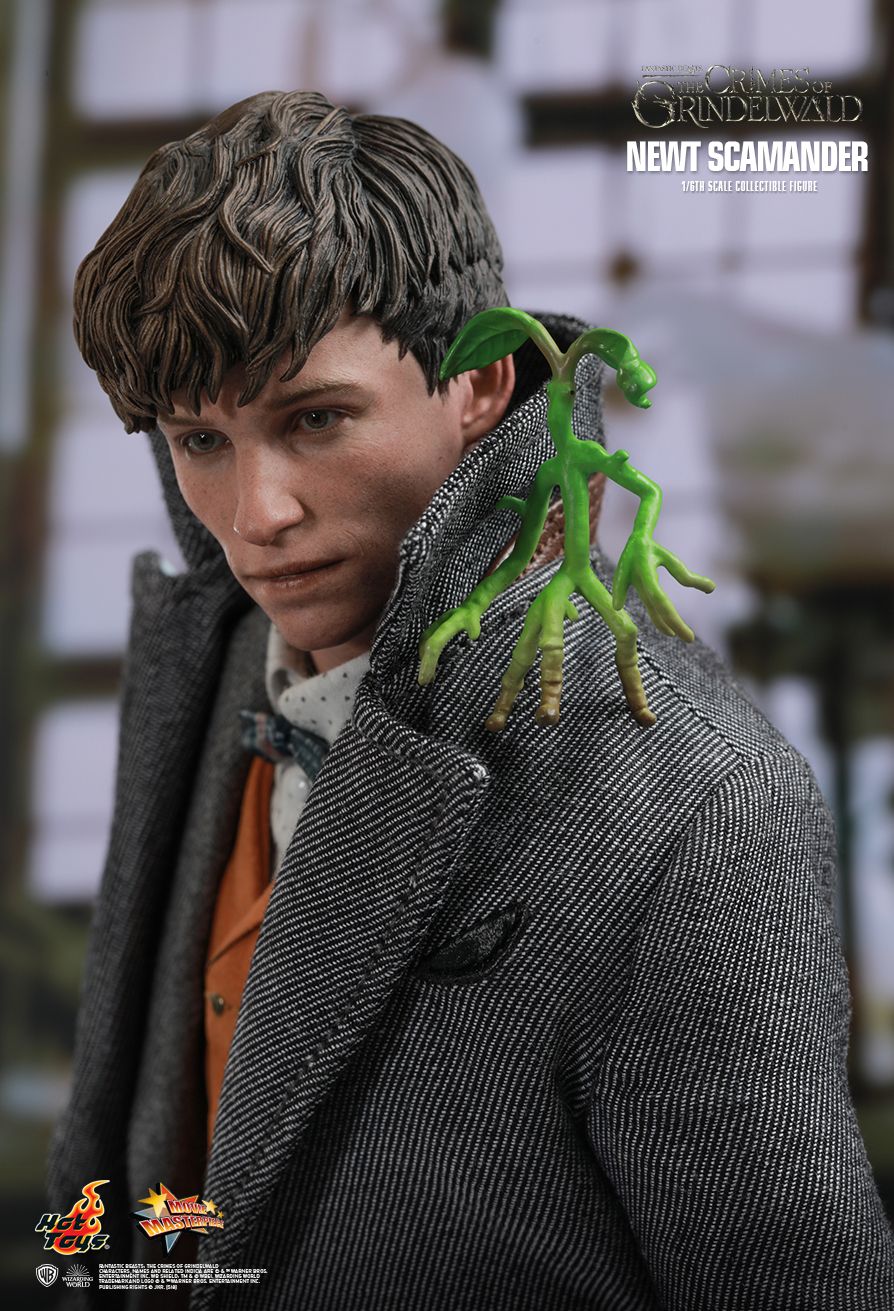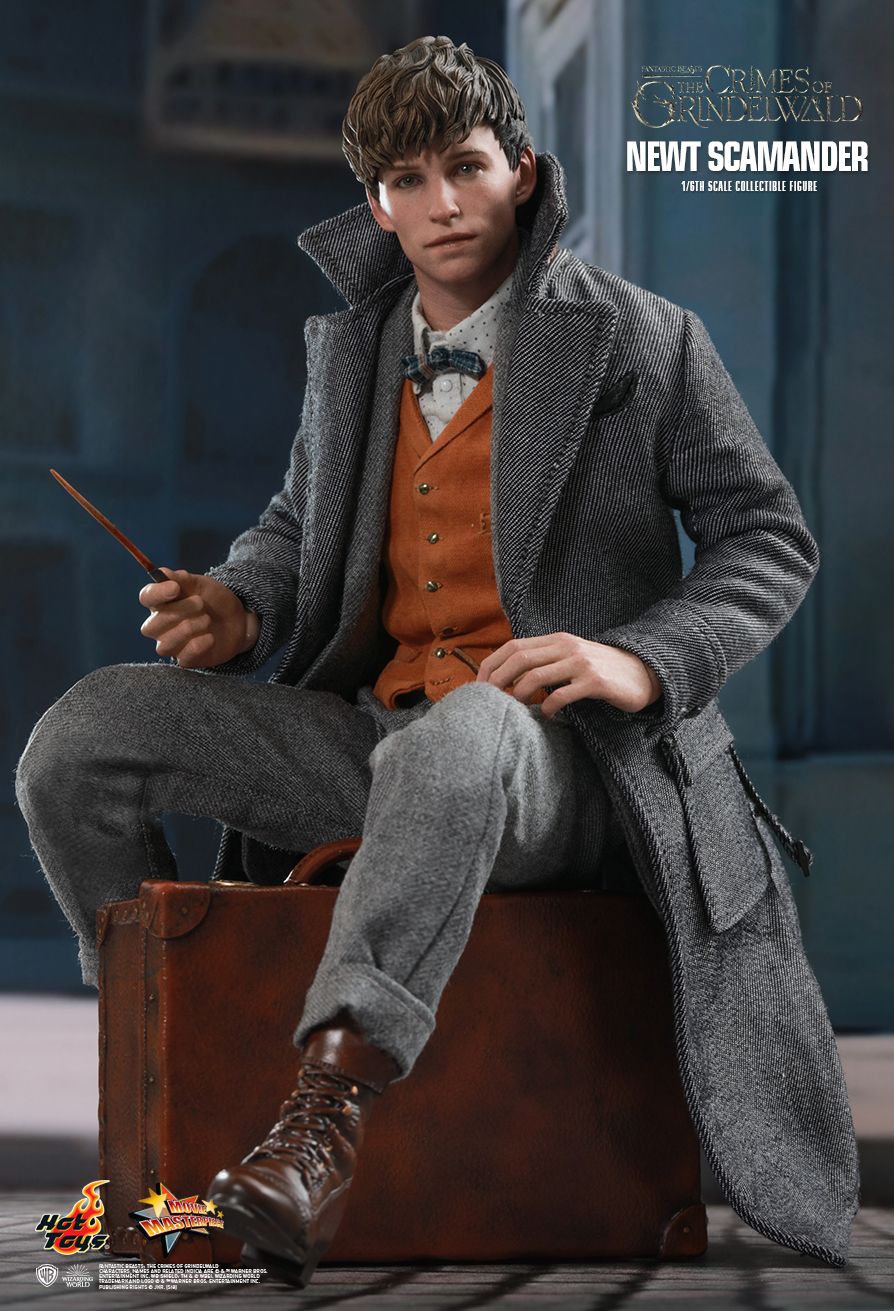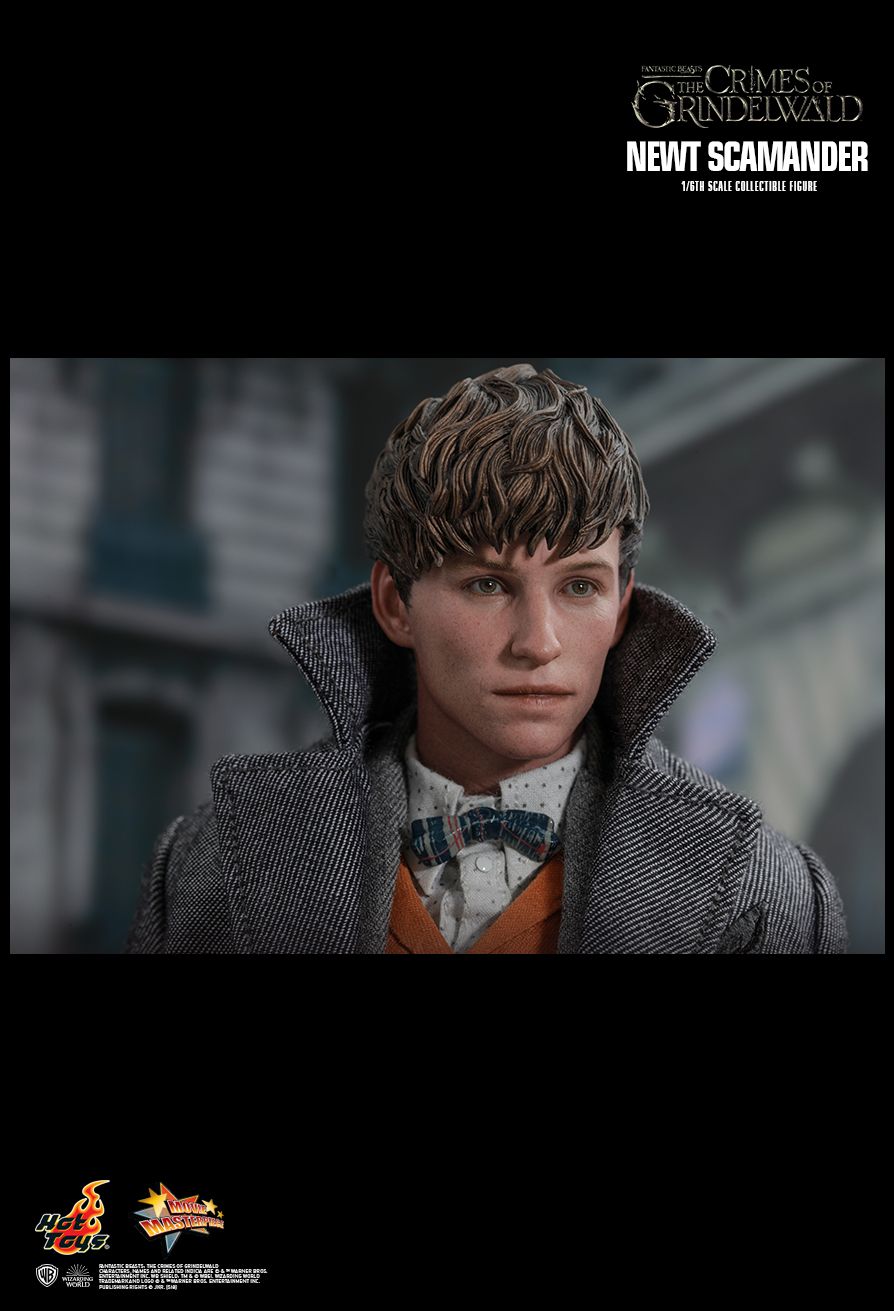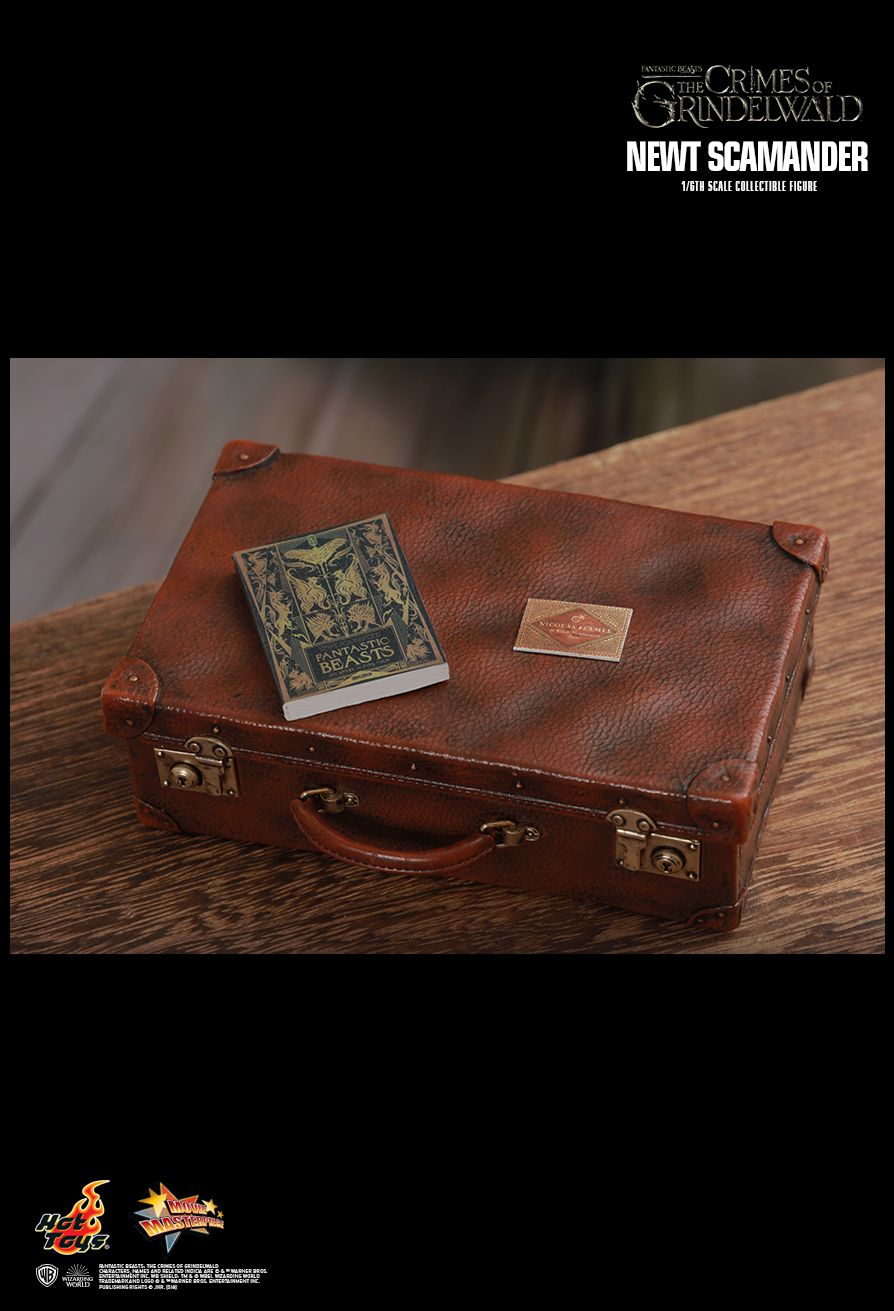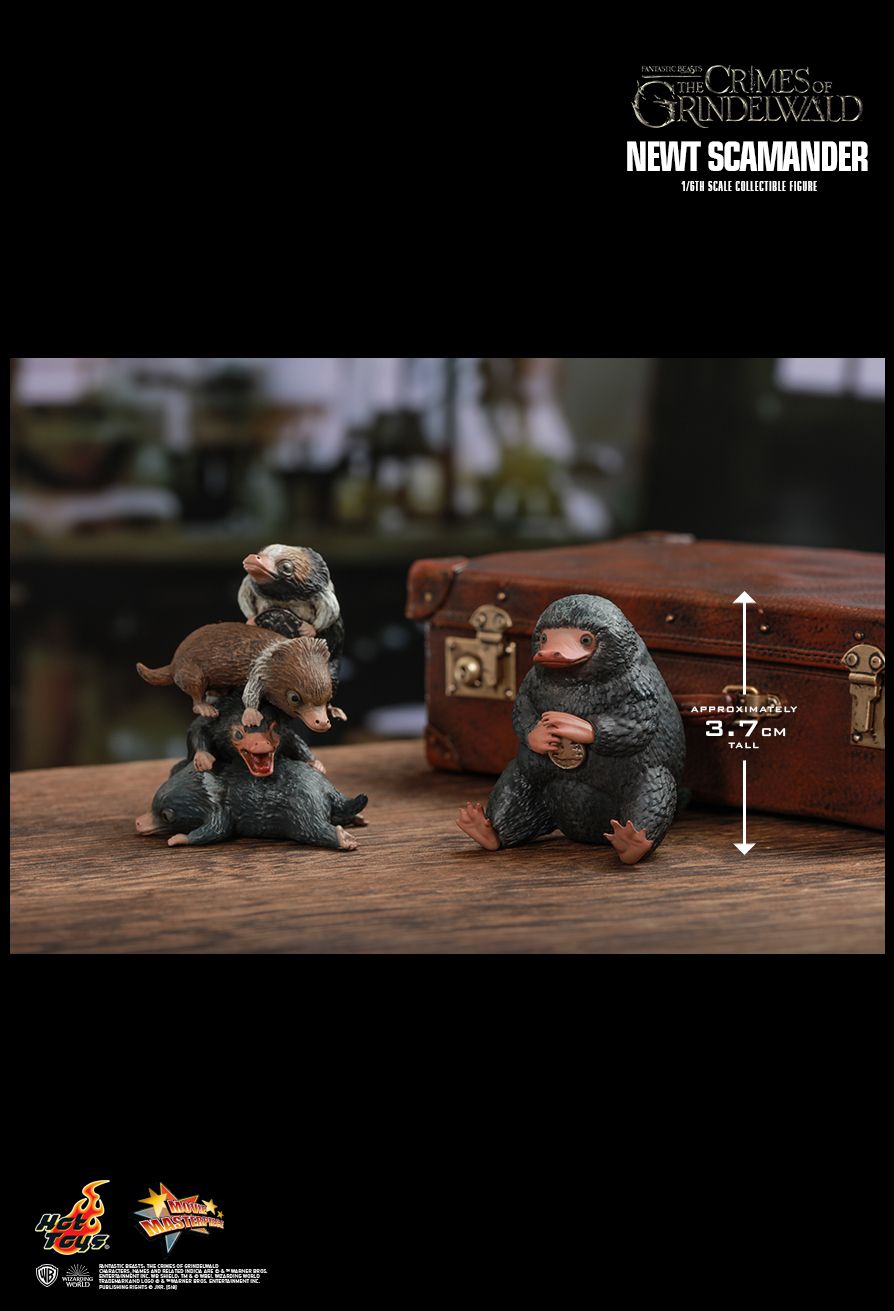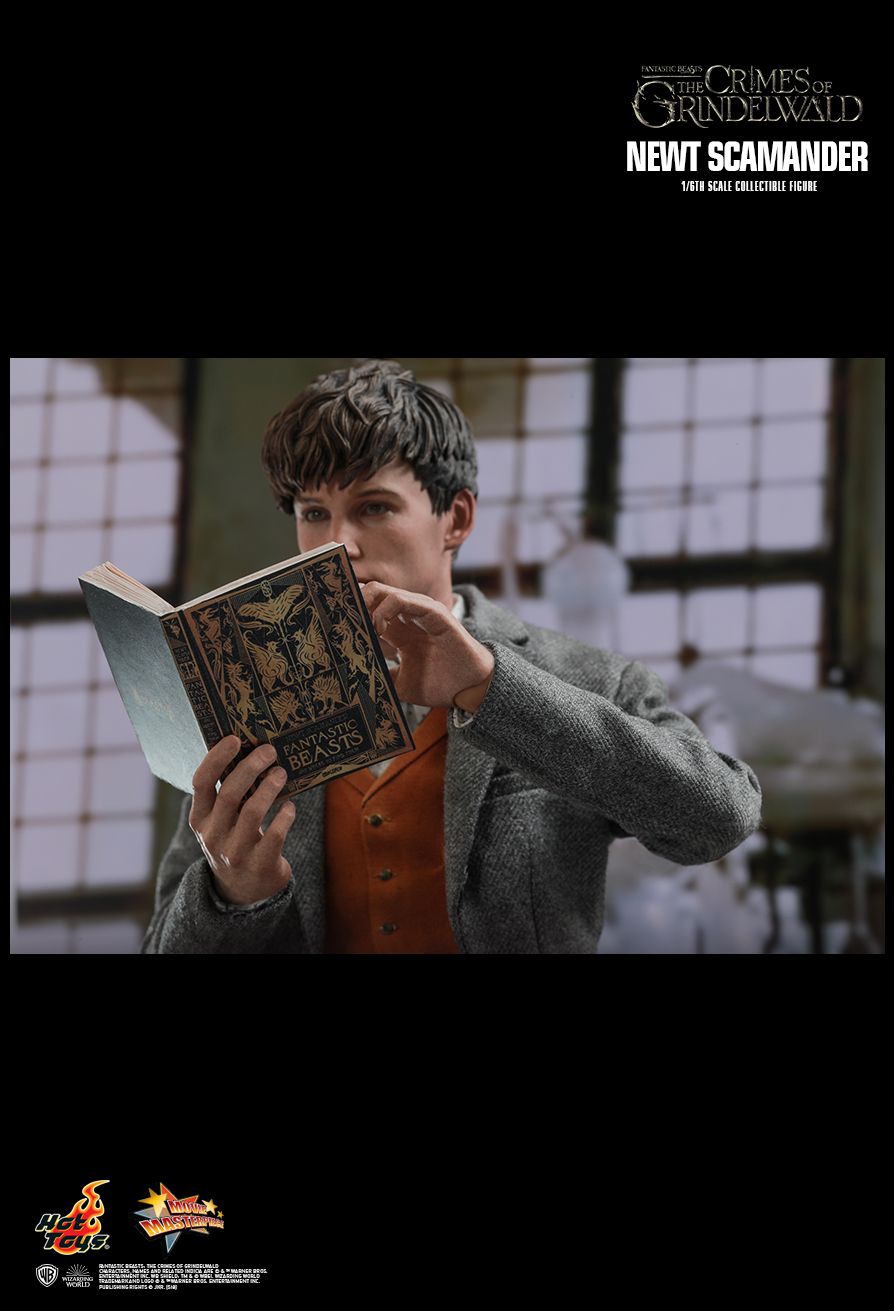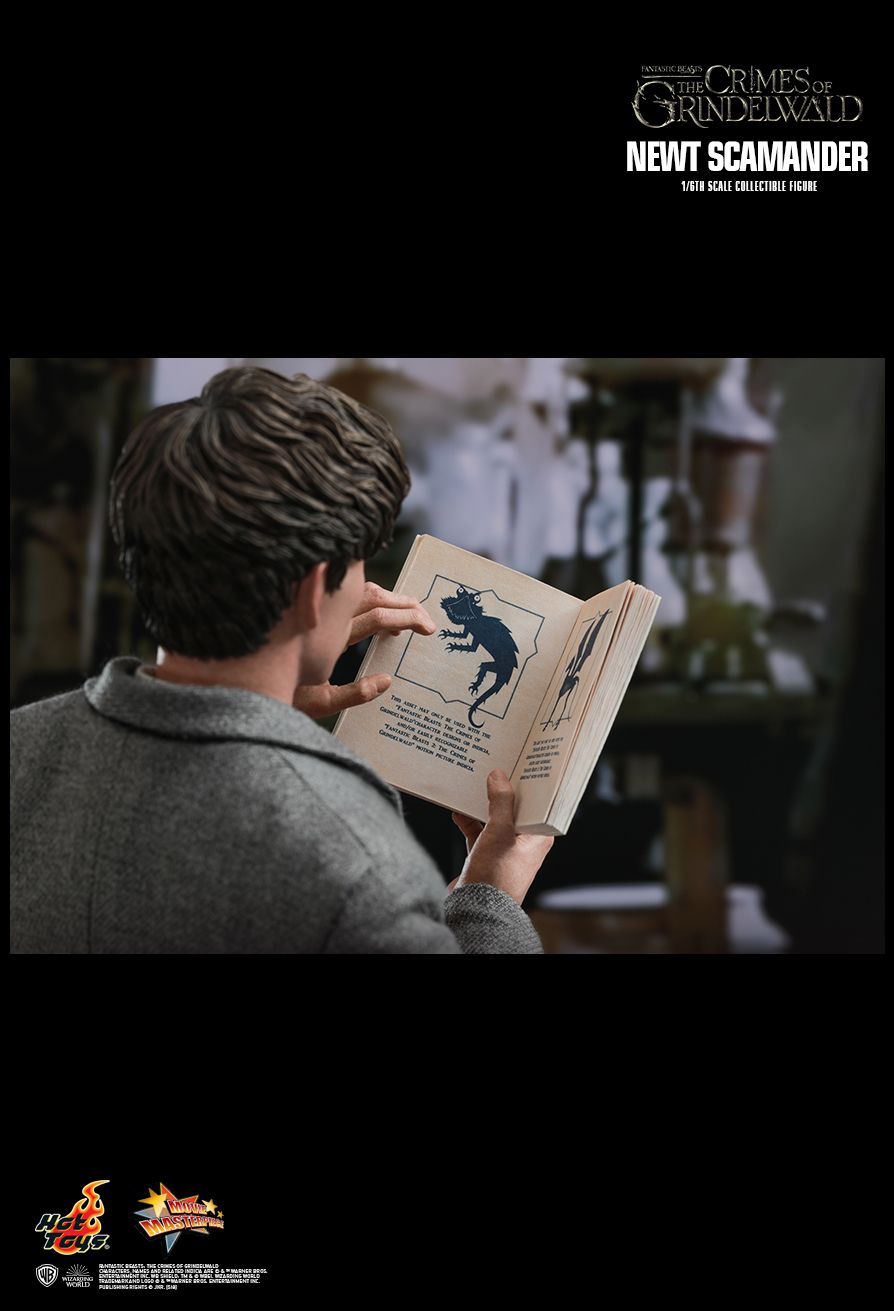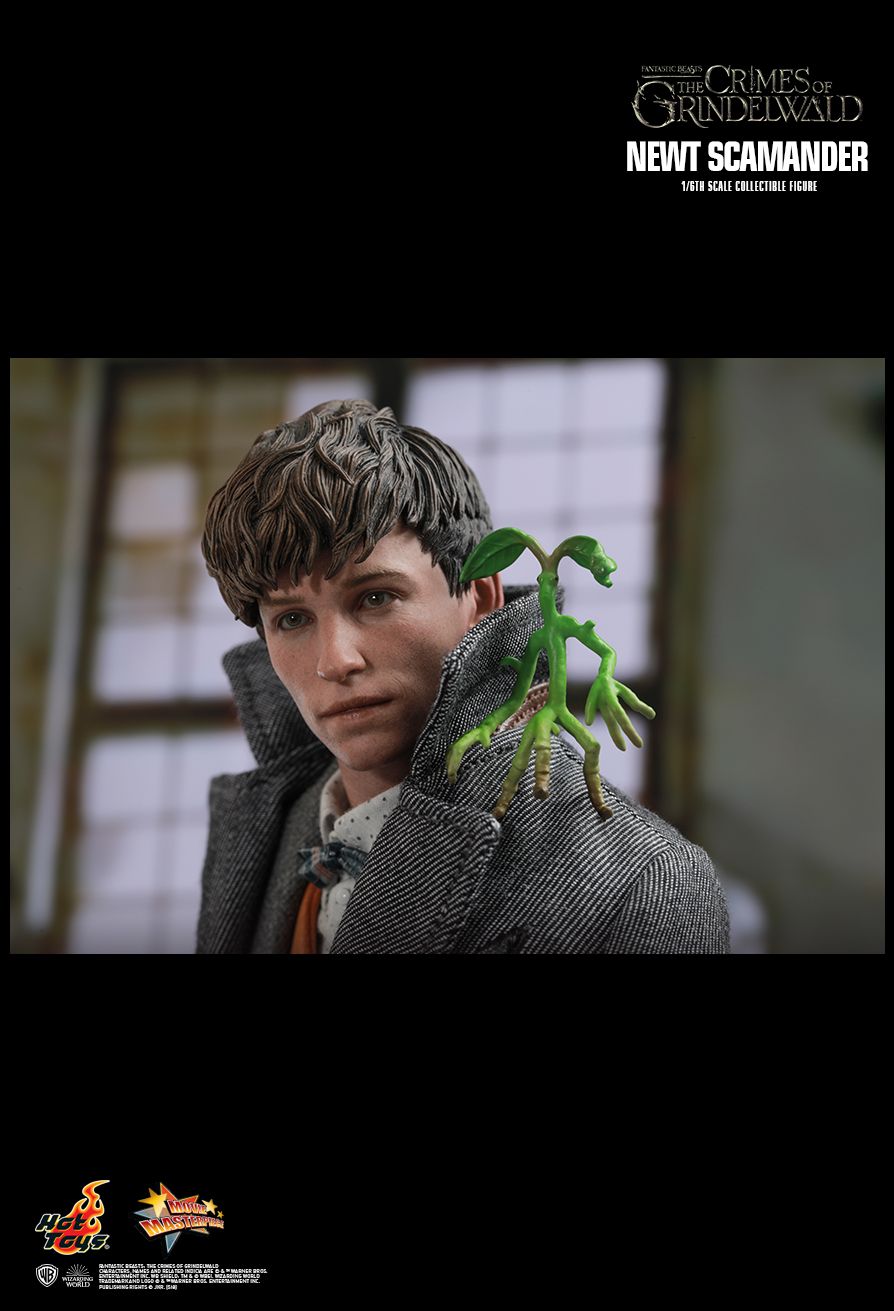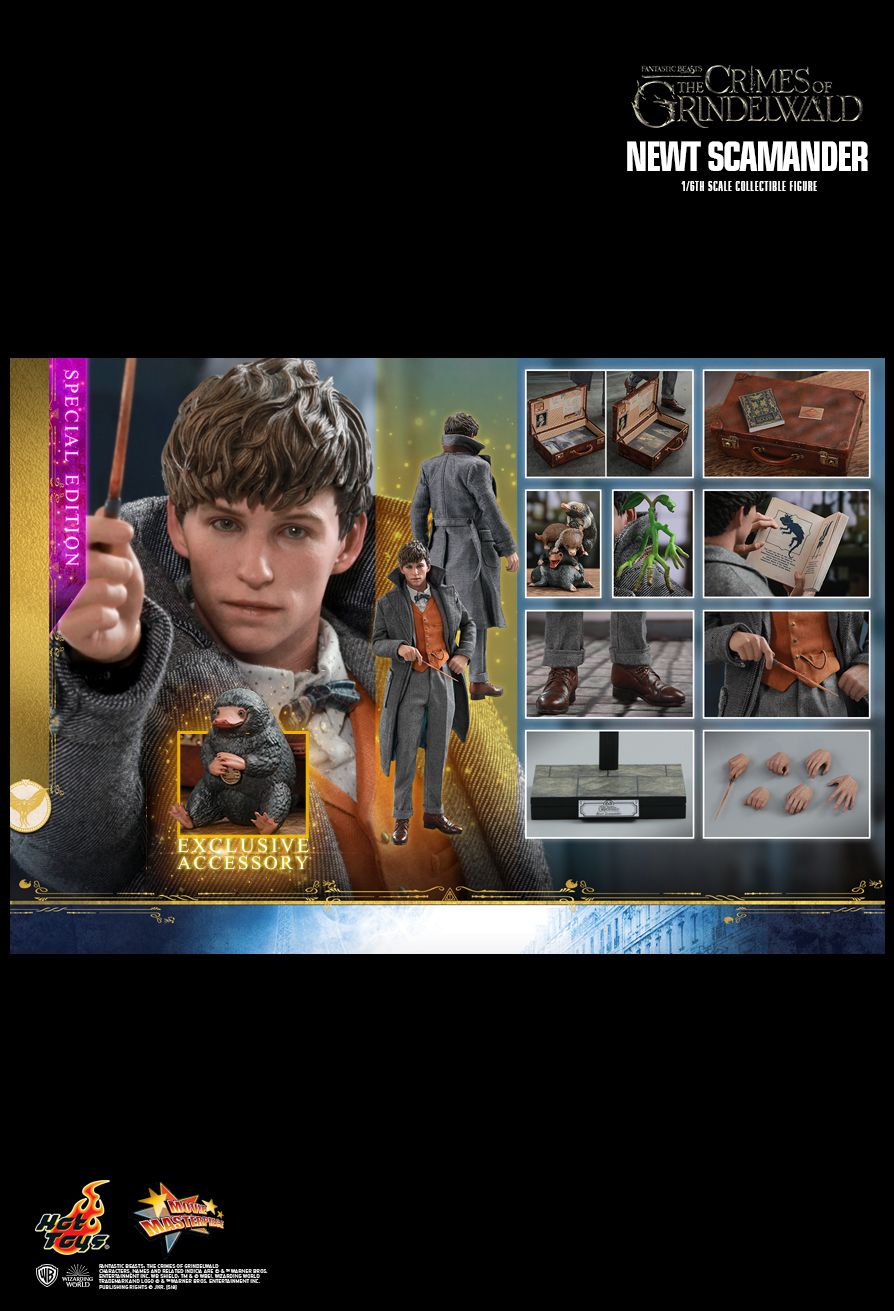 #newproduct
#HotToys
#NewtScamander
#FantasticBeasts
#movie
#PotterVerse
#male