NOT 1/6 SCALE, BUT I THOUGHT FOLKS MIGHT FIND THESE INTERESTING
TBLeague 1/12th Scale Super-Flexible
Female Seamless
Body
ITEM NO: PHMB2018-T01A (white skin) / PHMB2018-T01B (wheat skin)
Bar code: 6 971272330253 (T01A) 6 971272330260 (T01B)
T01A will deliver the same clothes as T01B
# 14.8CM Petite
body
shape, all in control.
Petite sweet in 1/12 scale (14.8cm), one that neatly nestles in your hand.
# Ultra-durable stainless steel skeleton, can withstand a lot of toss.
Its internal skeleton armature is also made from durable stainless steel to withstand playability without being easily damaged or corrupted.
# Full
body
22 movable joints, highly restored 90% real human action.
Each armature has 22 points of articulation for maximum flexibility and movement.
Each joint is designed to move freely and consistently with 90% accuracy.
# Medical grade skin materials, safe and non-toxic, real touch.
The steel metal armature is wrapped with a non-toxic, environmentally friendly specially
Developed for TBLeague bodies. The skin texture is designed to deliver a tactile experience of real skin.
Packing List:
(1) 1 pc × TBLeague 1/12 Scale female seamless
body
with metal skeleton
(2) 1 pc × head sculpt
(3) 1 pc × black hair band
(4) 1 pc × tube top
(5) 3 pairs × interchangeable hands
(6) 2 pairs × interchangeable feet
(7) 1 pair × wrist band
(
1 pair × ankle support
Packaging:
1 product/color box
NW: 0.113kg
Measurements: 16cm * 9cm * 3.3 cm
36 products/master carton
GW: 4.57 kg
Measurements: 41.4 cm * 28.6cm * 18.6 cm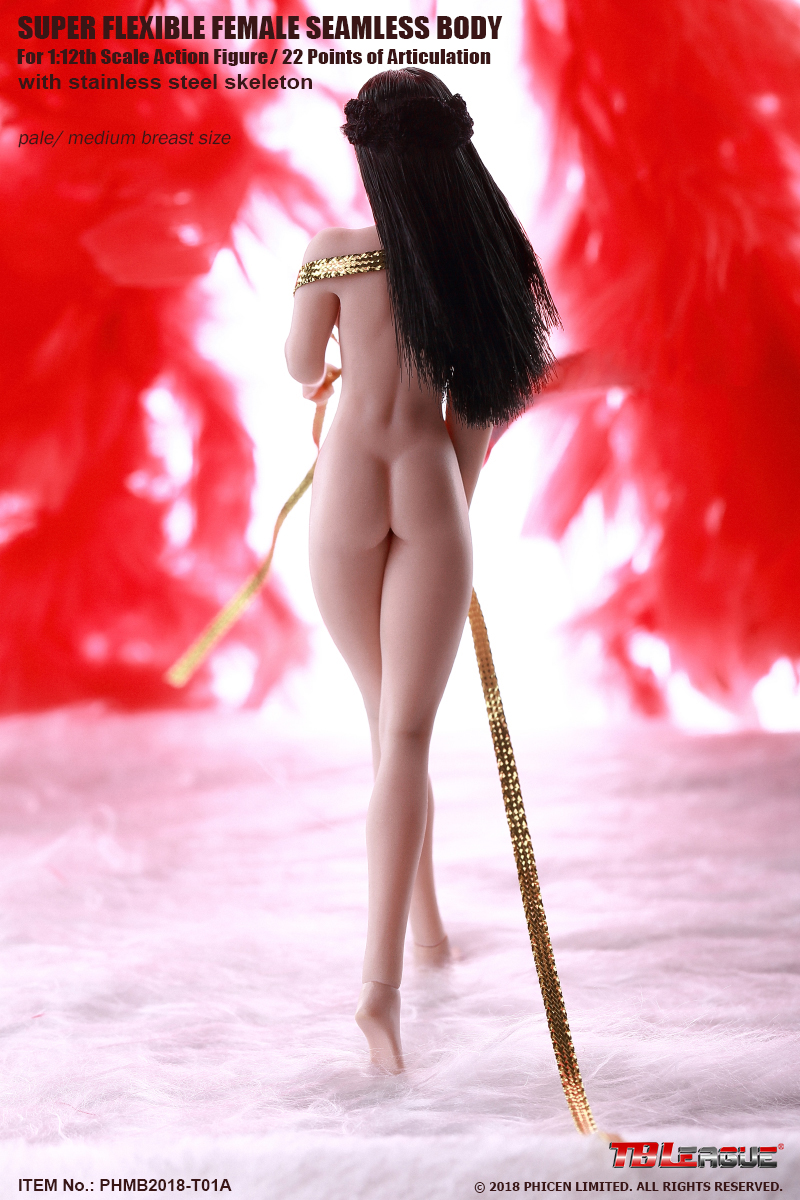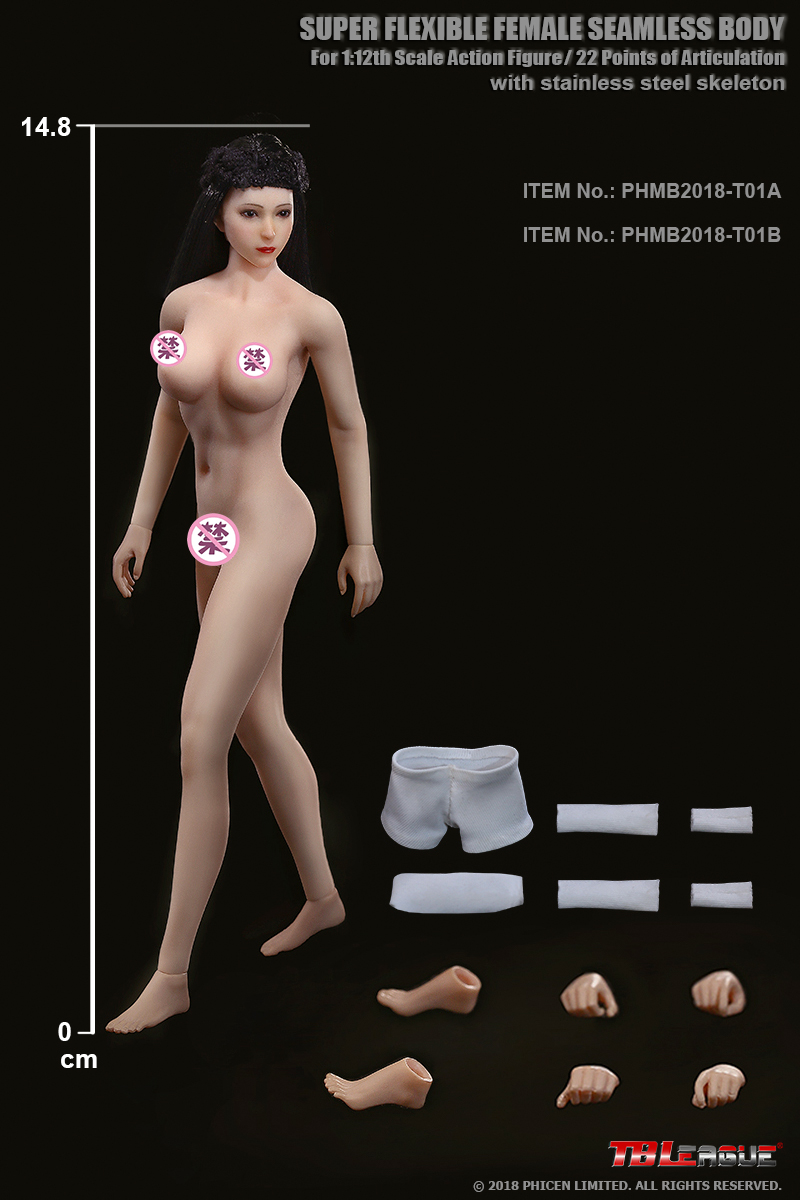 #newproduct
#TBLeague
#1
/12scale
#Female
#body
#headsculpt