"Blood Guardian" is a comic book created by the Warriors of the United States.
Bloodshot
Bloodshot
is a veteran who has undergone advanced nanotechnology transformation and has acquired regeneration capabilities by injecting nanobots into his bloodstream.
He can control all electronic devices, use body contacts to read information and download the latest technology, and upload it to his brain at a glance.
His most important weapon is the nanobots in his blood.
These nano-robotics enable blood to survive in a variety of injuries, such as gunshot wounds, burns, missile attacks, vacuum, and even zero-degree environments.
He can hear the sound that most people can't hear, which makes him often feel a headache.
Blood Guard can change his skin pigment to adapt to the environment and disguise himself. You can also change yourself to other appearances.
The bloody memory has been washed many times, but he is determined to escape the control of the computer program, to find his past, and then revenge.
TBLeague 1/6 Scale Bloodshot Action Figure

Item NO: PL2018 -119
Bar code: 6 971272 330147
Brought back from the dead and infused with cutting-edge nanotechnology,
Bloodshot
became a nearly unstoppable killing machine.
His enhanced strength, speed, endurance, and healing made him the perfect weapon.
After defying his programming and escaping his masters in Project Rising Spirit,
Bloodshot
now fights to rediscover the secret of his true identity...
But remains haunted by the past that nearly destroyed him.
Packing list:
1) 1 x head sculpt
2) 1 x TB League male seamless body with metal skeleton
3) 2 pairs x interchangeable hands
4) 1 x T-shirt
5) 1 pair x pants
6) 1 pair x boots
7) 1 x belt
2 x cartridge belts
9) 1 x samurai sword
10) 1 x sheath for the sword with carrying strap
11) 3 x handguns with holsters
12) 1 x strap for holding 1 handgun to the thigh
13) 1 x combined gun
14) 1 x fire hydrant
15) 1 x base
1 product/individual box
GW: 3.0 kg
Measurements: 31 cm * 18cm * 38 cm
2 products/master carton
GW: 6.7 kg
Measurements: 37cm * 33cm * 40 cm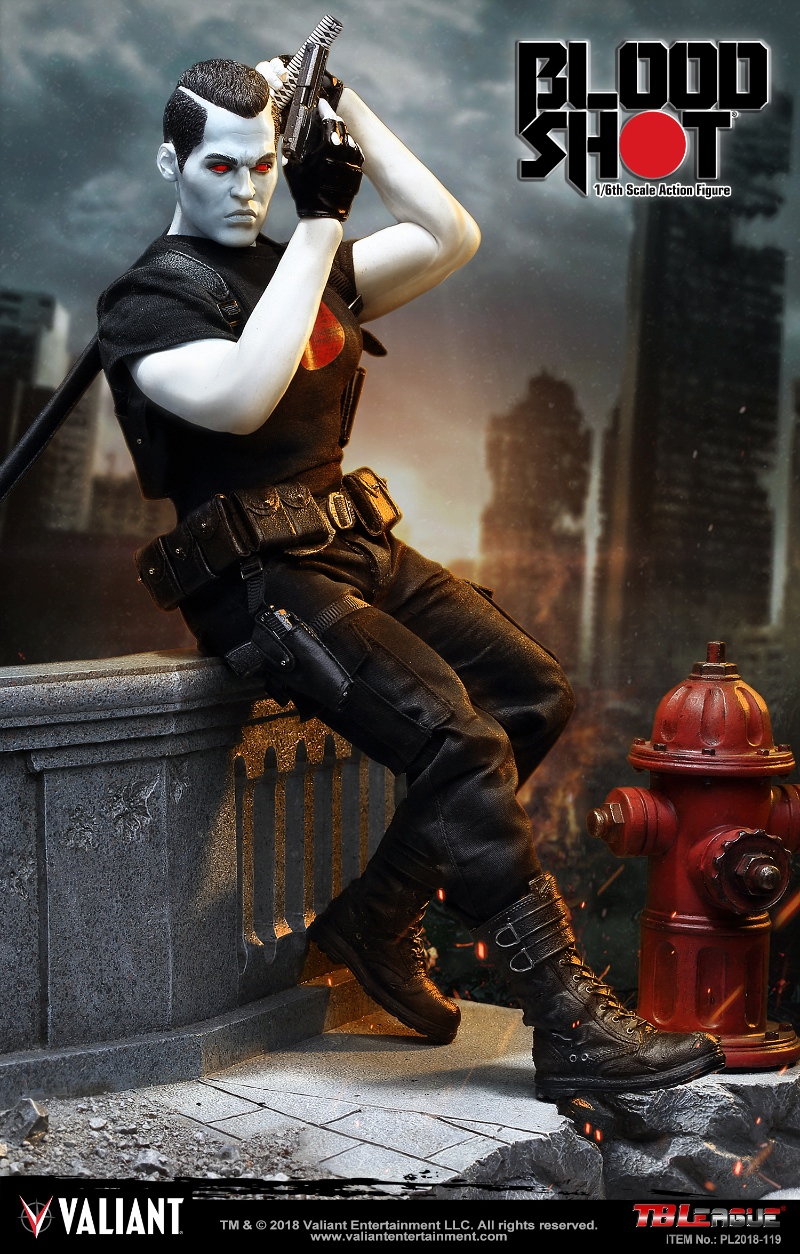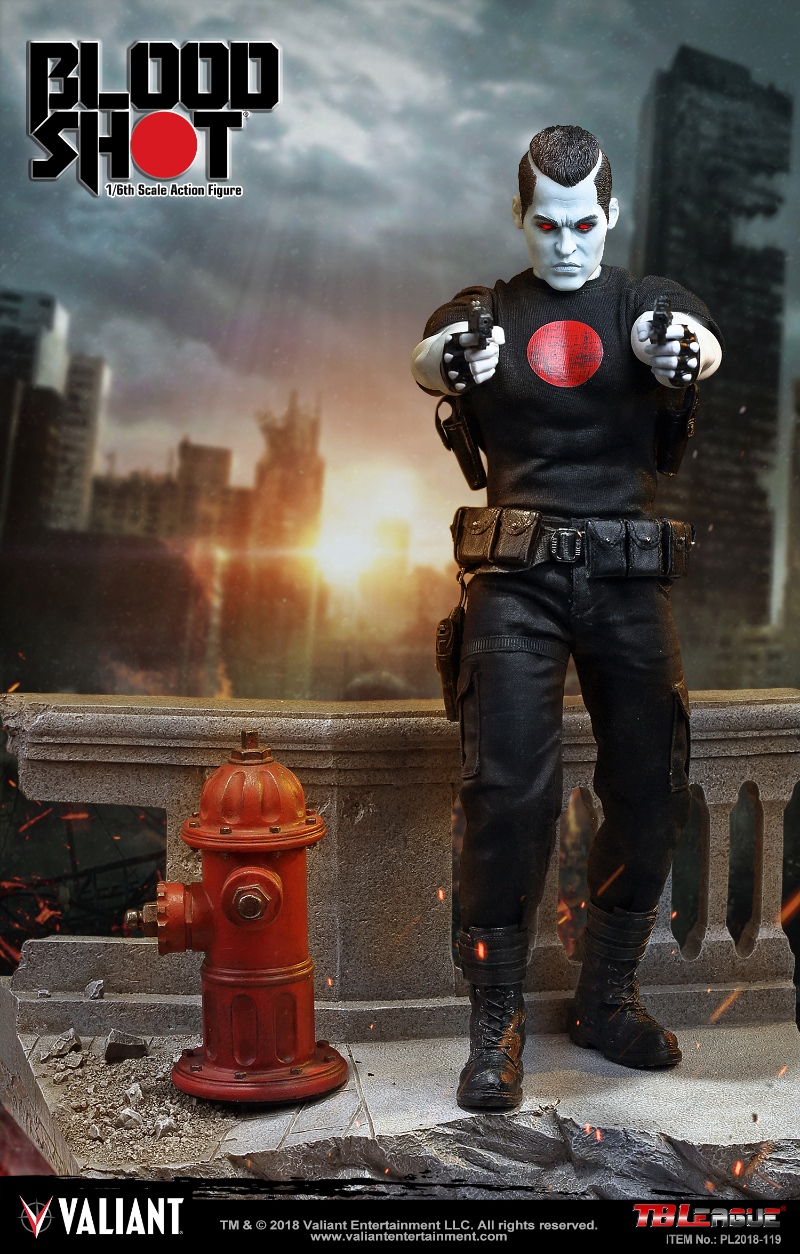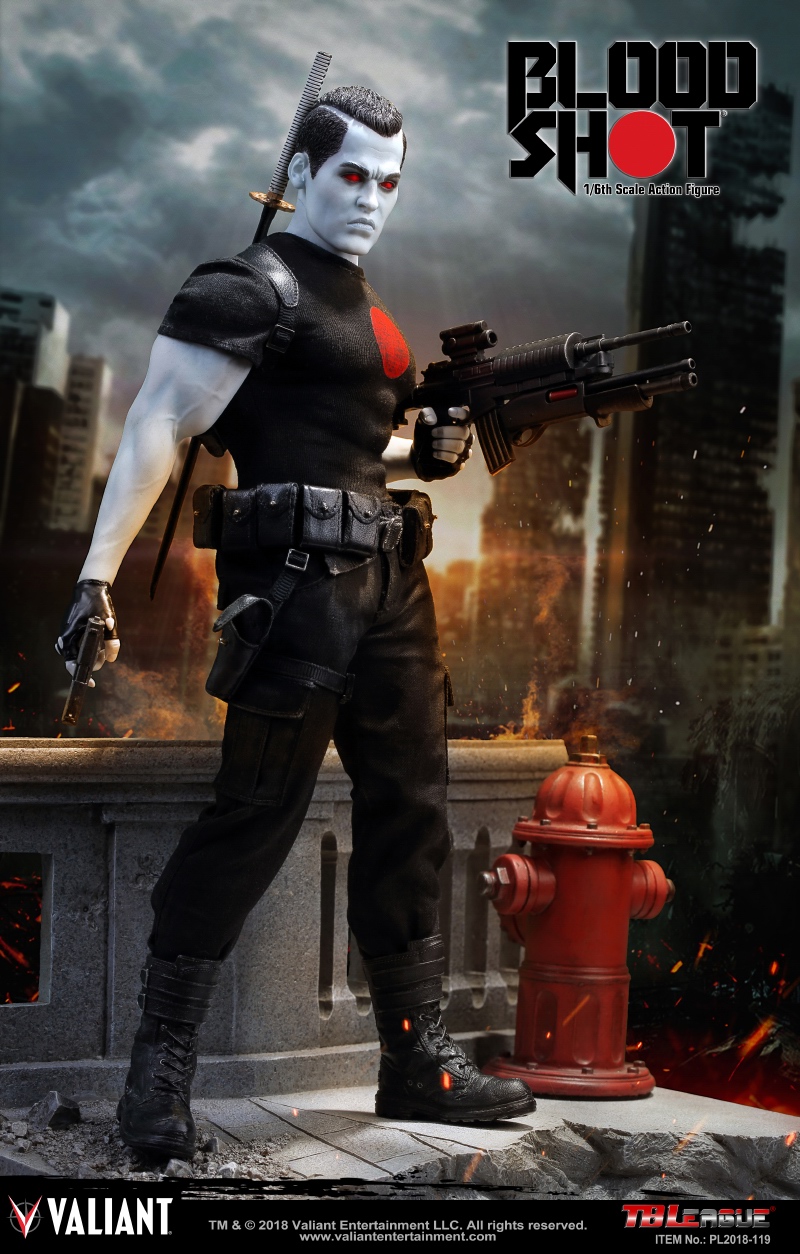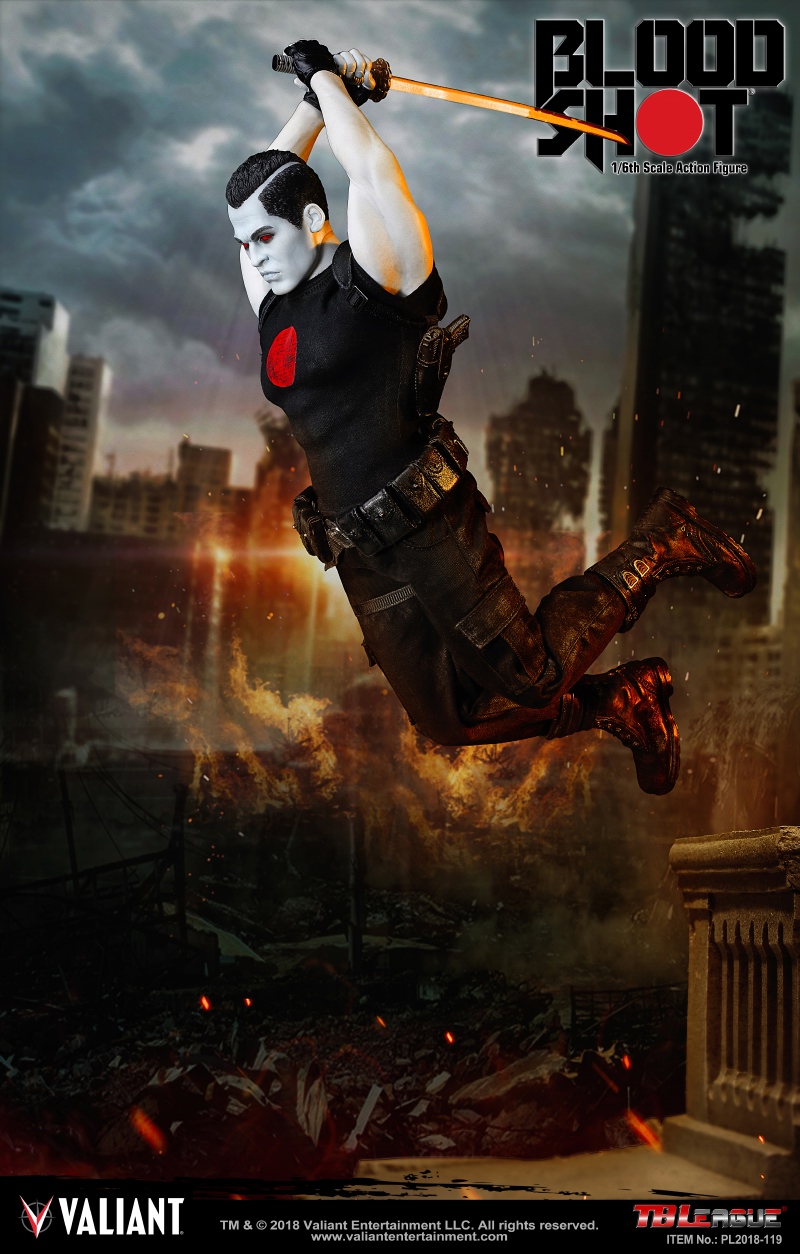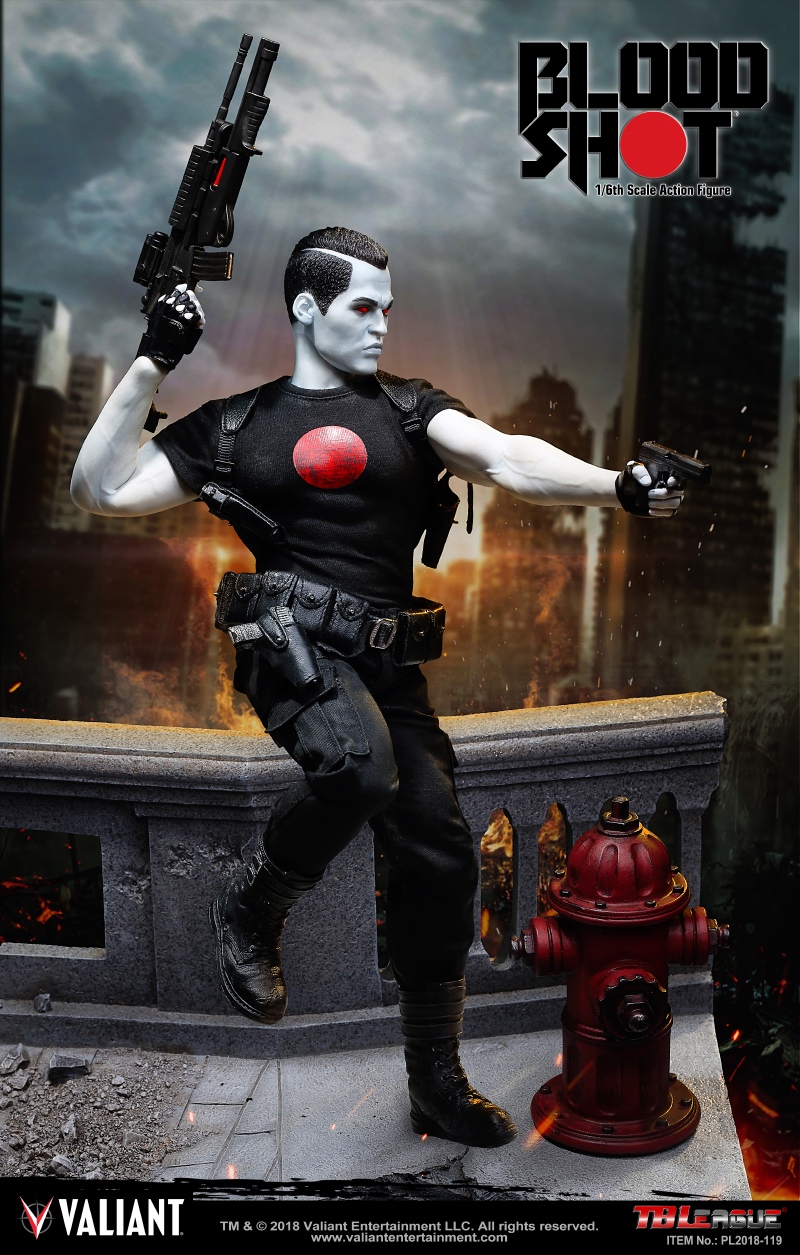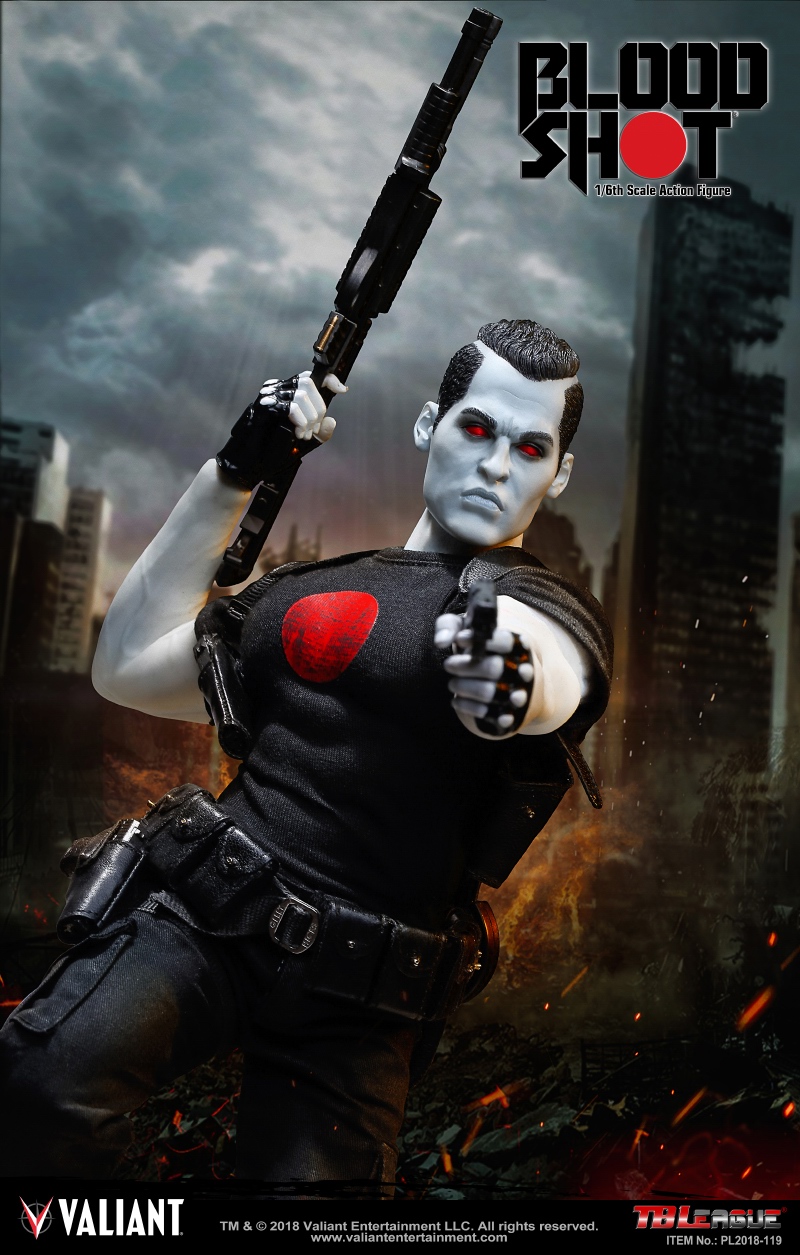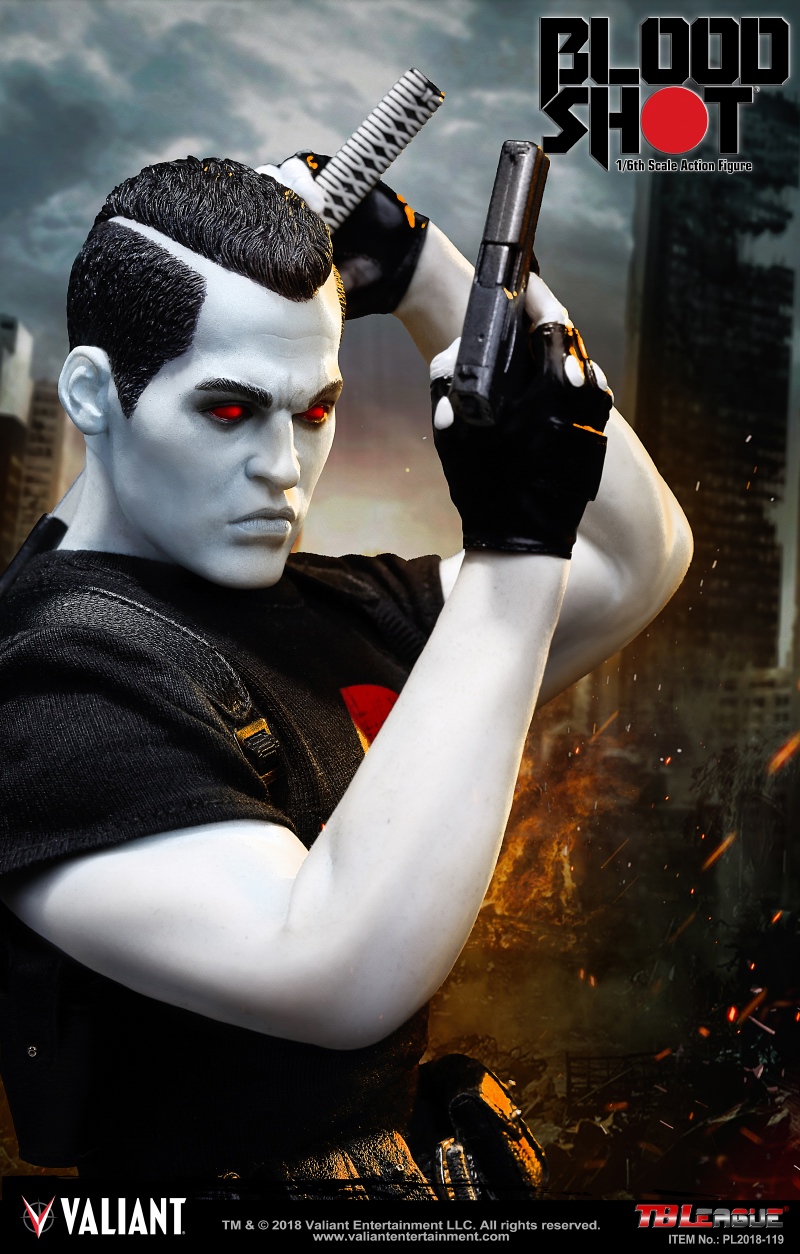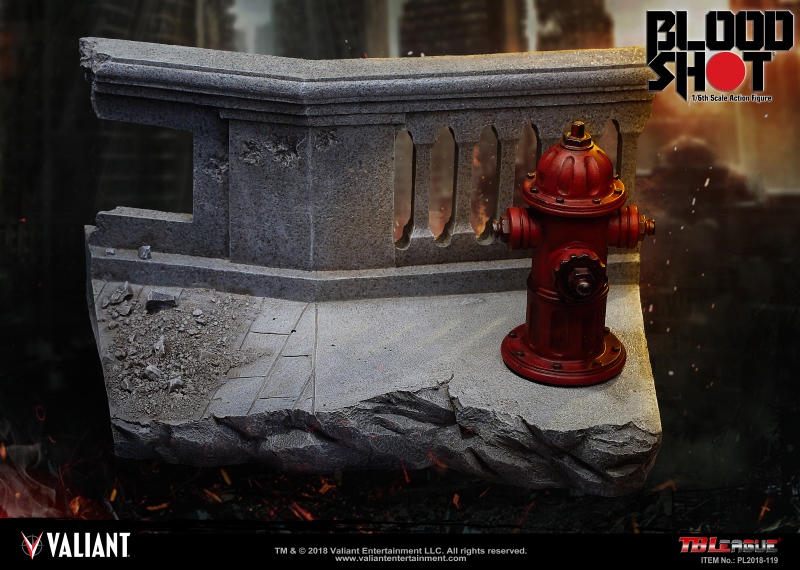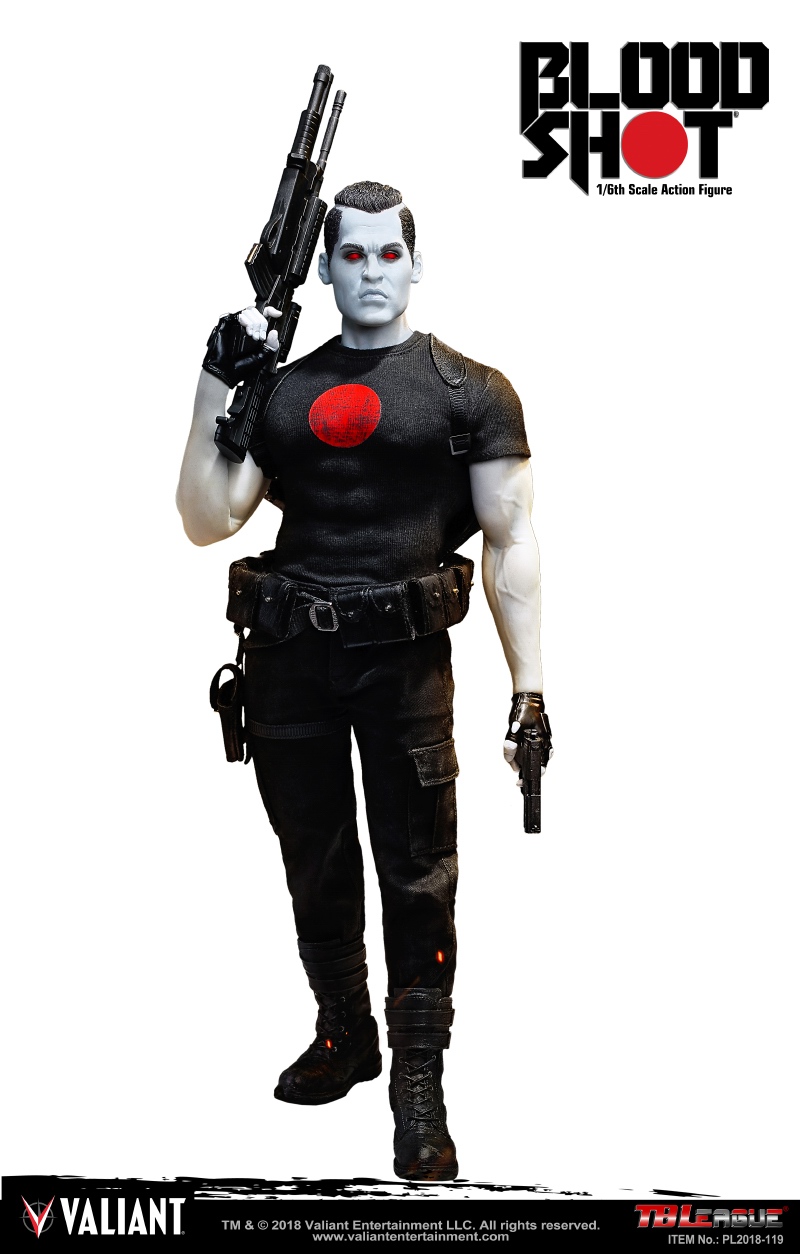 #newproduct
#male
#TBLeague
#Bloodshot
#comic