Destiny 2 DESTINY-Professional Hunter
"Destiny 2", as an epic multiplayer interactive cooperative game, has now been three years. "Destiny 2" is a game produced by Bungie and published by Activision. It should be the sequel to "Destiny".
The plot tells the story of the commander of the Kabal Scarlet Army Commander Geo, the invading forces launched a fierce attack, and the outnumbered humans lost their last refuge. Geo deprived the city guardians of their power and forced them to embark on a path of escape.
The two major professions that threezero produced and sold before: Titan and Warlock are favored by many players, and many fans are waiting to collect all the professions to fill the hole.
On the whole, none of these three professions has absolute advantages in actual combat, and each has its own use in the combination of skills and sub-class "super power" utmost moves.
However, hunters still become a profession that players choose more. In pve, hunters can be invisible, so they have strong survivability. In PVP, they are more fancy personal operation and awareness, but they are very mobile. After all, as soon as the hood is worn, Shuai is done.
The shooting is fast and the blade is deadly. Hunters can always appear on the battlefield silently. They are cunning and ruthless, they would rather take huge risks, but still pursue generous rewards.
The last hunter among the three major occupations that threezero cooperated with "Destiny 2" will be launched soon,
This hunter still continues the two colors of CALUS'SSELECTED and GOLDEN TRACE, so stay tuned.
DESTINY 2-Hunter Sovereign
CALUS'S SELECTED SHADER & GOLDEN TRACE SHADER
1/6 Scale Collectible Figure
(18th September 2020 to 30th October 2020)
cid:image001.jpg@01D68CEB.6DEFE5D0
3Z0171-CS CALUS'S SELECTED SHADER
cid:image002.jpg@01D68CEB.6DEFE5D0
3Z0171-GT GOLDEN TRACE SHADER
Product code:
3Z0171-CS CALUS'S SELECTED SHADER
3Z0171-GT GOLDEN TRACE SHADER
Single unit EAN CODE:
3Z0171-CS 4897056202610
3Z0171-GT 4897056202795
Carton (4 pcs) EAN CODE:
3Z0171-CS 04897056204447
3Z0171-GT 04897056204454
Product Specifications:
"Destiny 2" "Hunter" (Hunter Sovereign) 1/6 scale collectible action figure CALUS'S SELECTED style color scheme "Destiny 2" "Hunter Sovereign" 1/6 scale collectible figure action figure GOLDEN TRACE style color scheme
Specifications:
-Special body with a height of about 12 inches (302 cm);
-Highly detailed carvings and realistic textures;
-Realistic metal degradation and multi-layer paint coloring;
-Interchangeable hands:
* 1 pair of relaxed hands;
* 1 pair of fist hands;
* 1 pair of gunners;
* 1 pair of stick-holding hands;
Accessories include:
* Ghost-Last City Shell;
* Staff;
* Rocket launcher-Sins of the Past;
* Assault rifle-Uriel's Gift;
@2020 Bungie, Inc. All rights reserved
※The picture is for reference only, and the product is subject to the final product.
Warning: This product contains small parts that may be suffocating. It is only suitable for people over 15 years old.
##########################
GOLDEN TRACE style color matching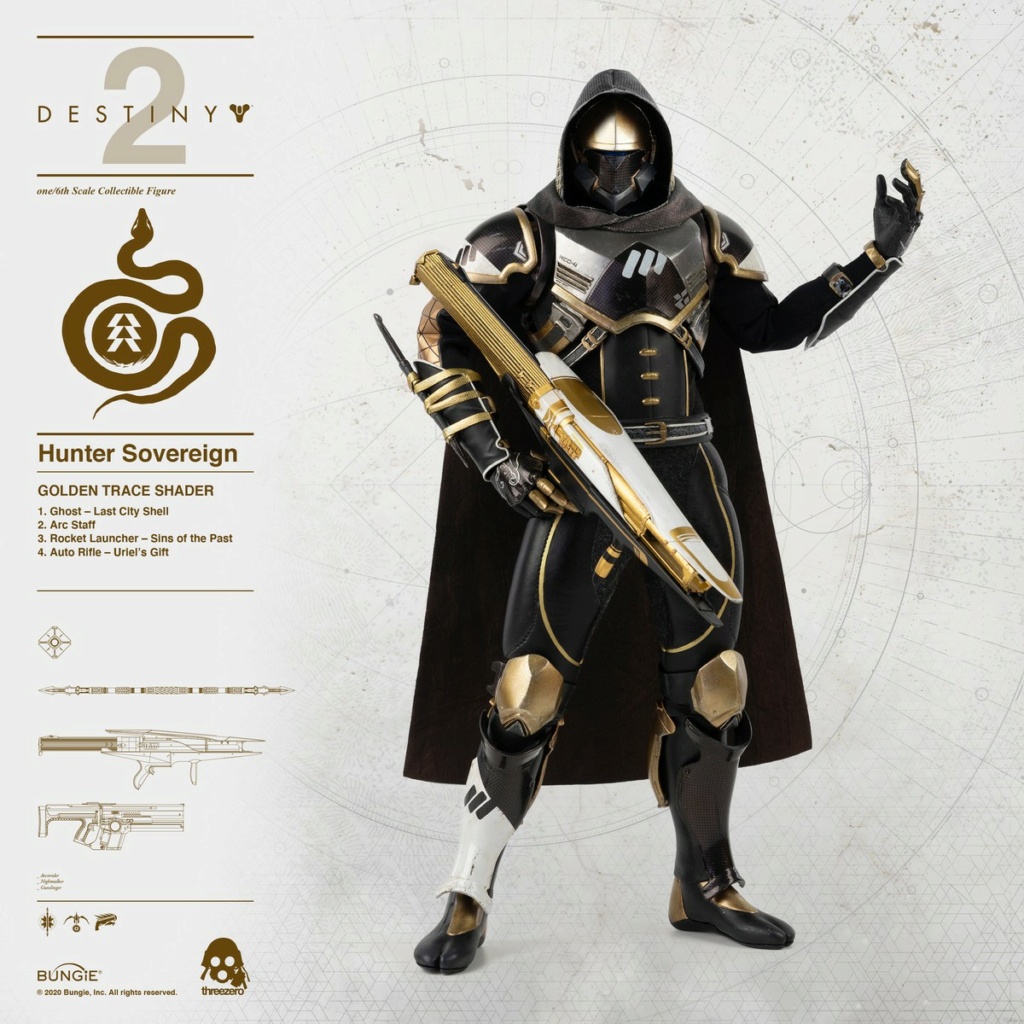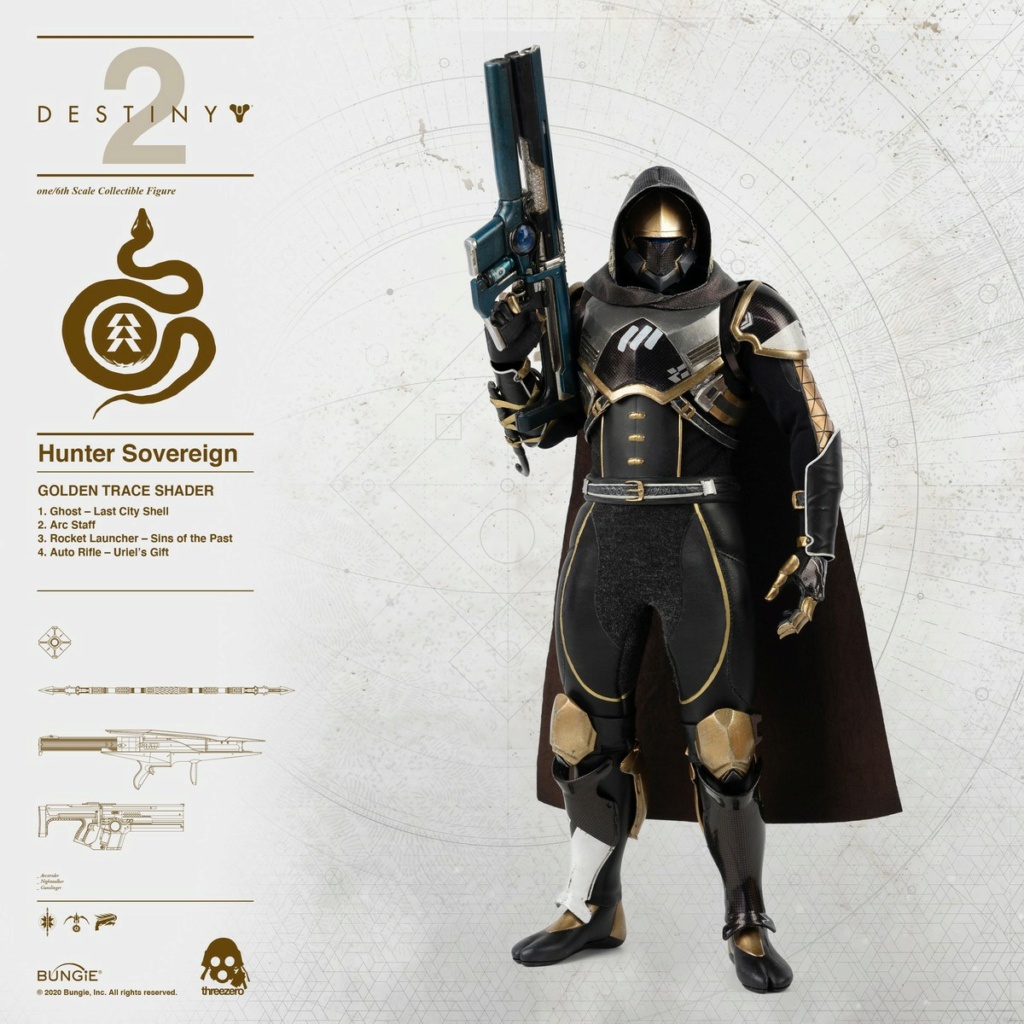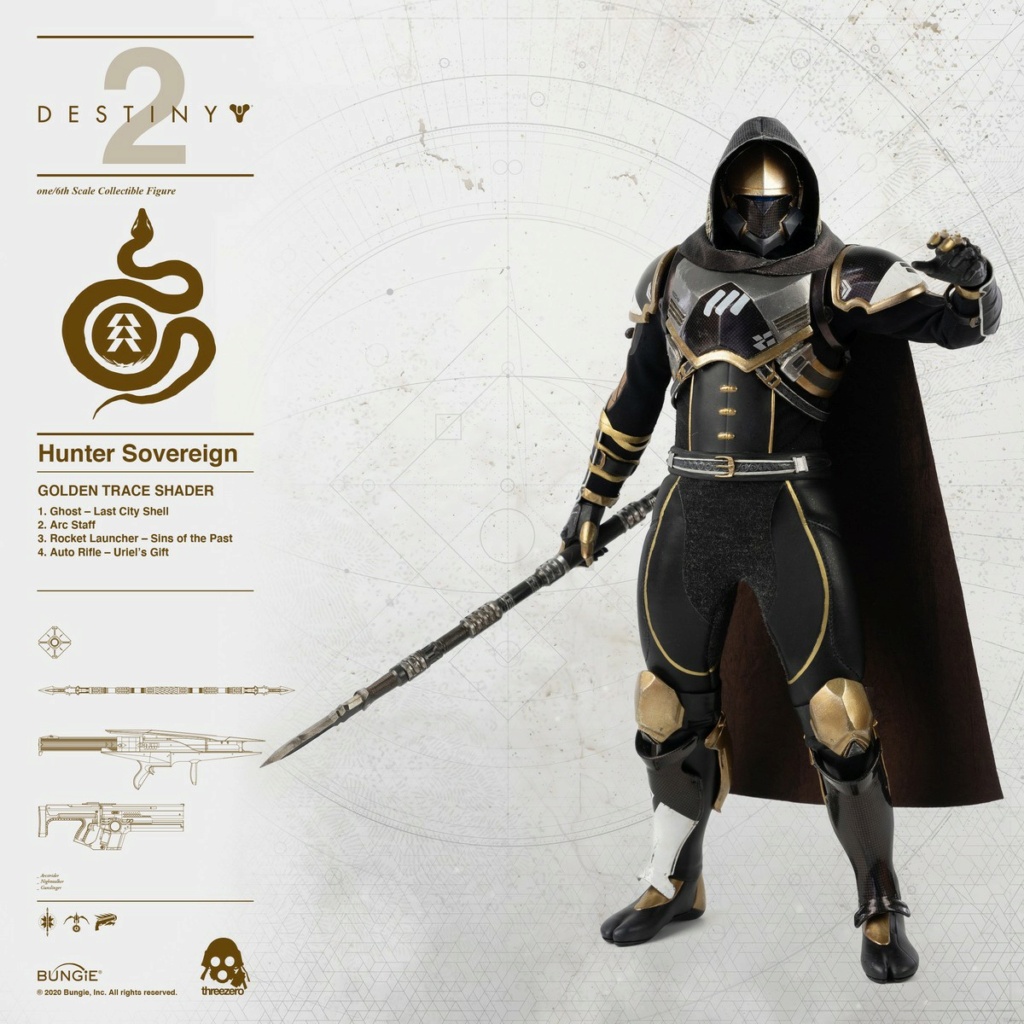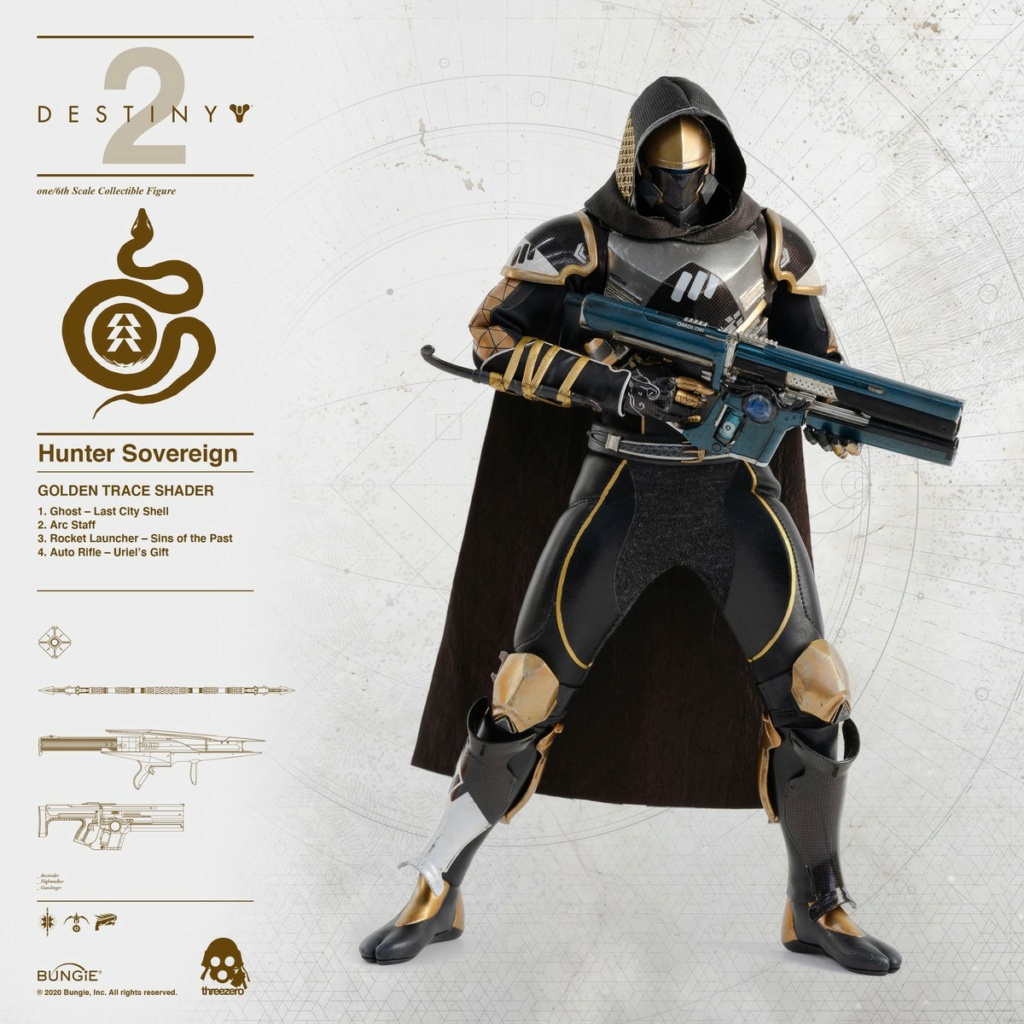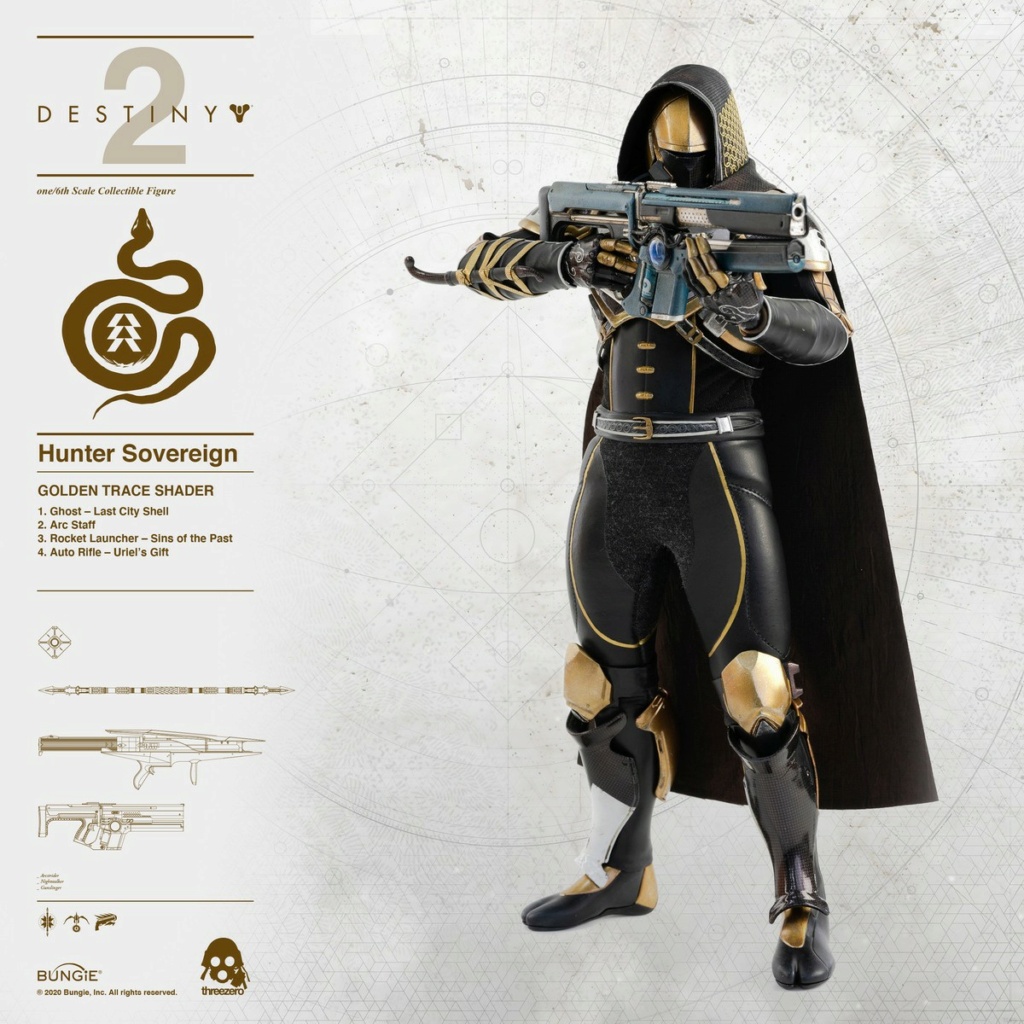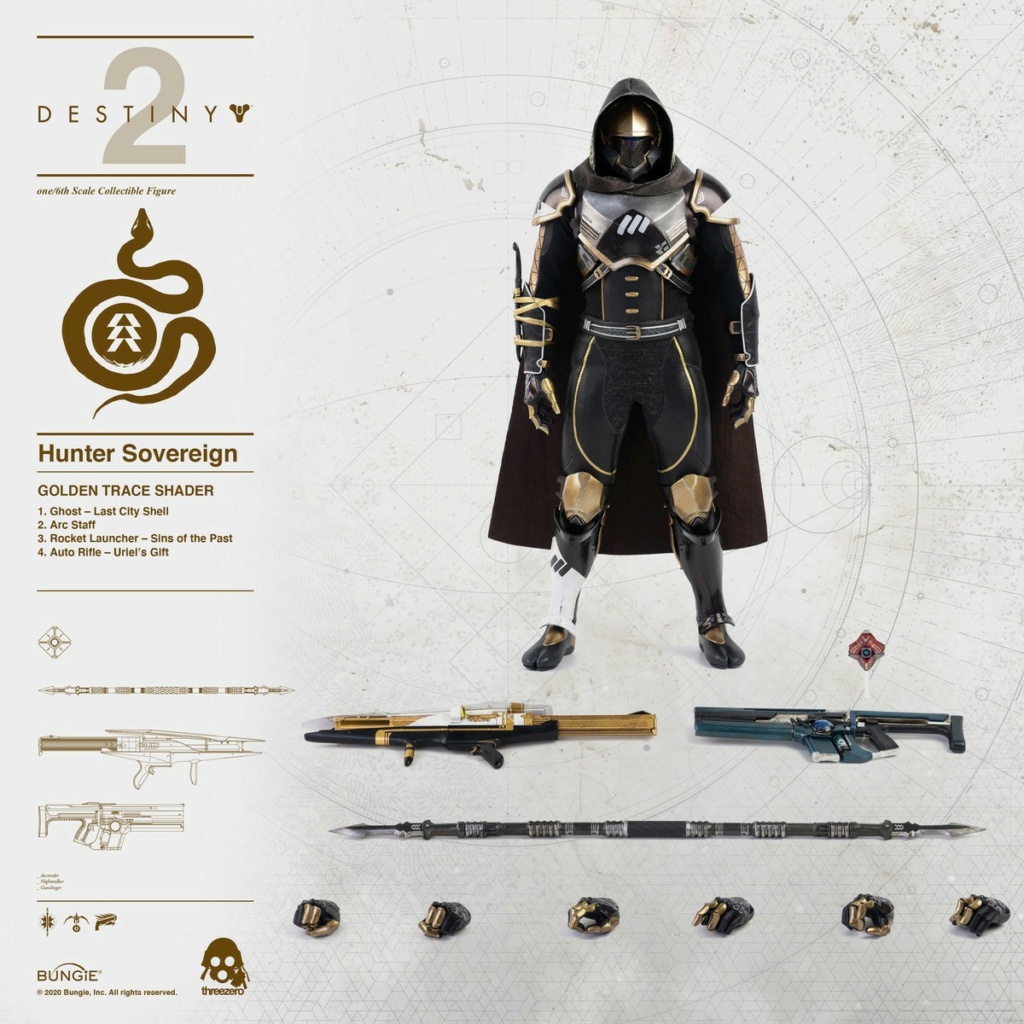 ~~~~~~~~~~~~~~~~~~~~~~~~~~~~~~~
CALUS'S SELECTED style color scheme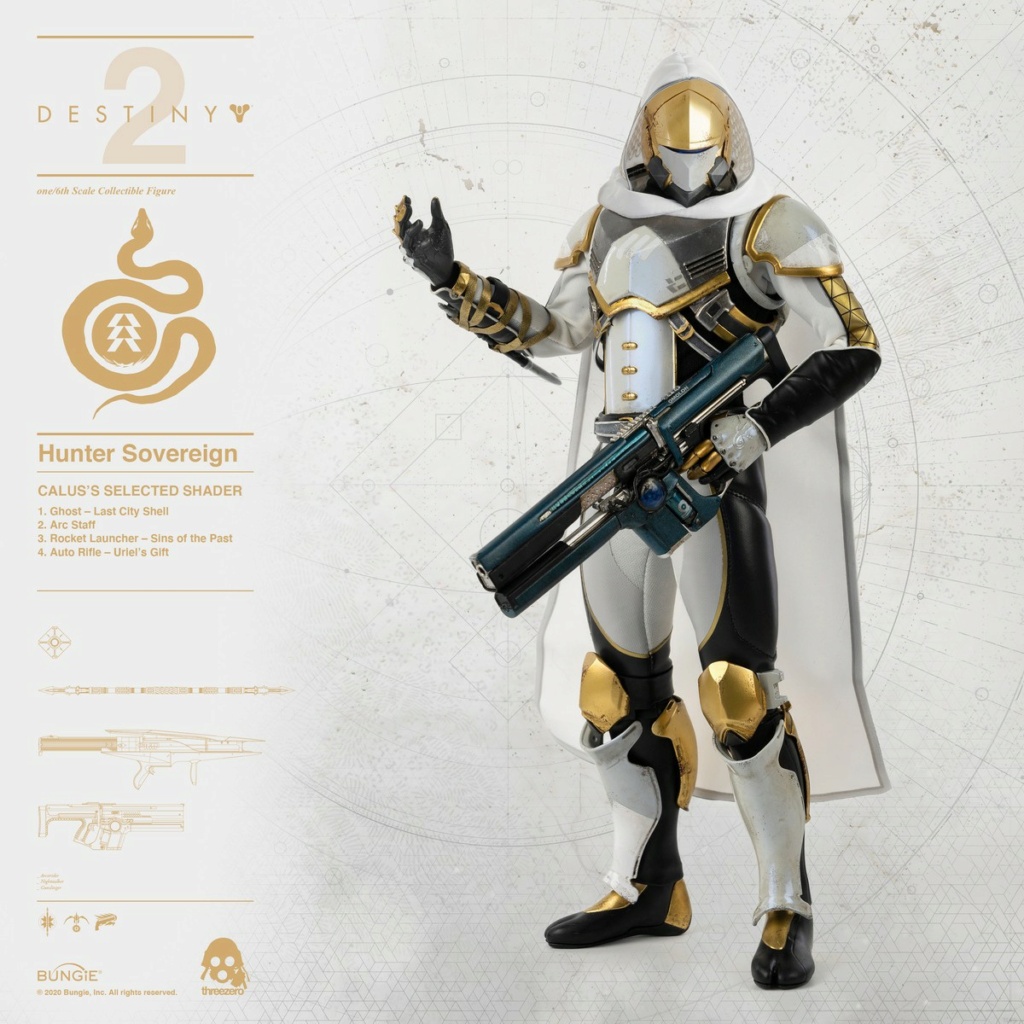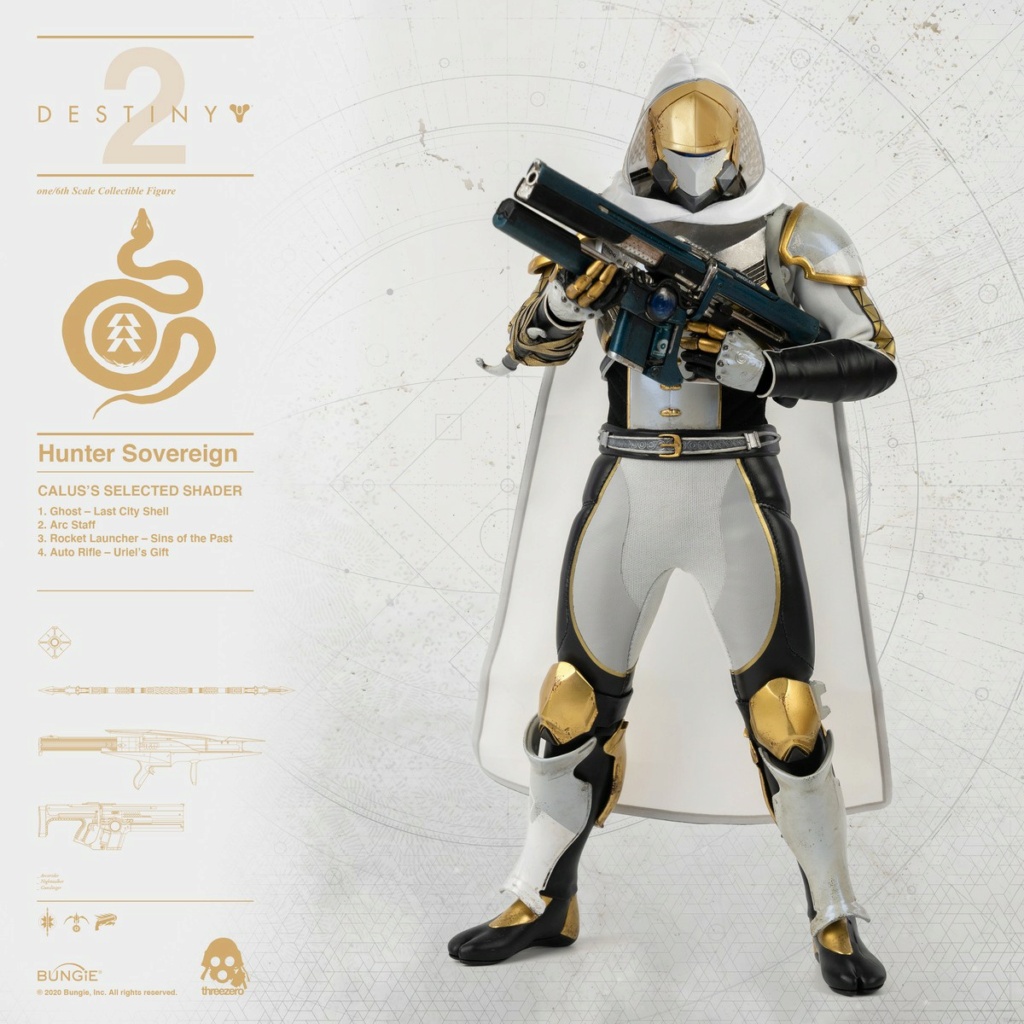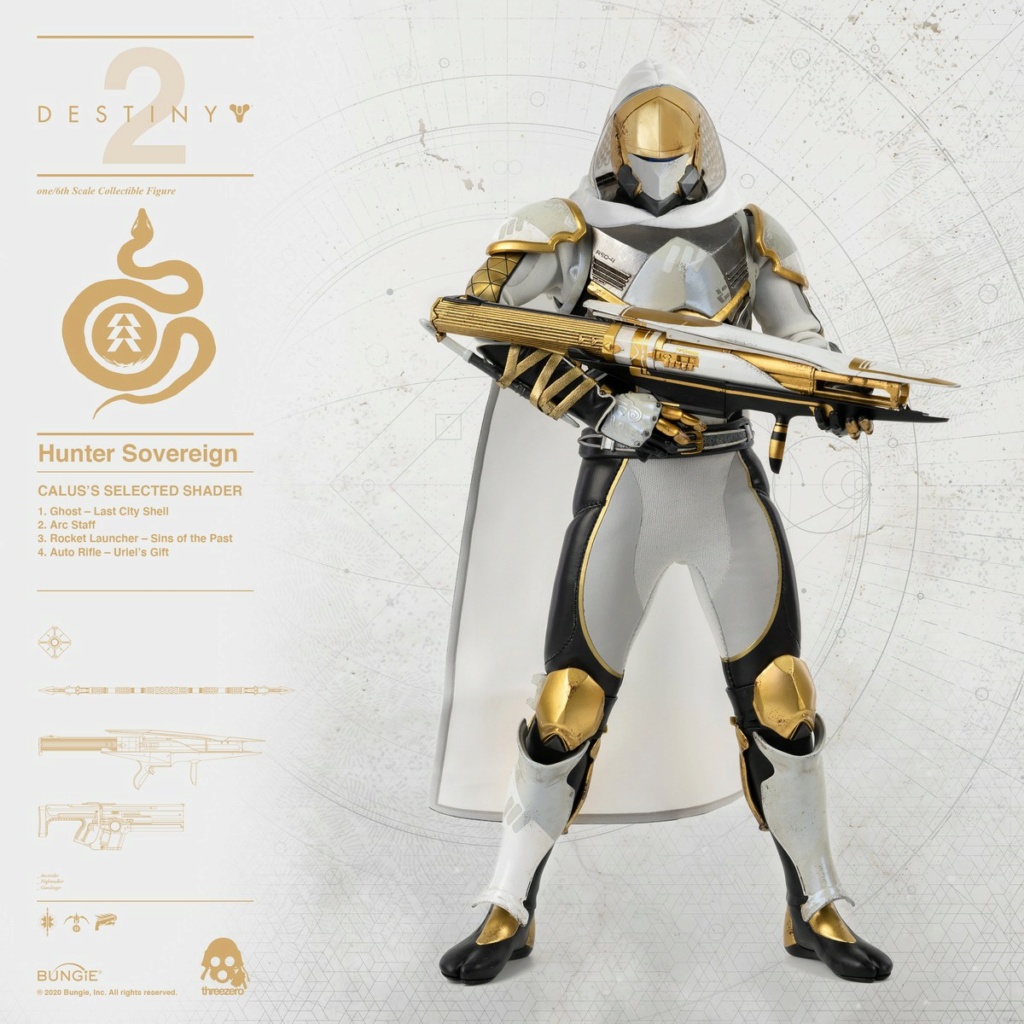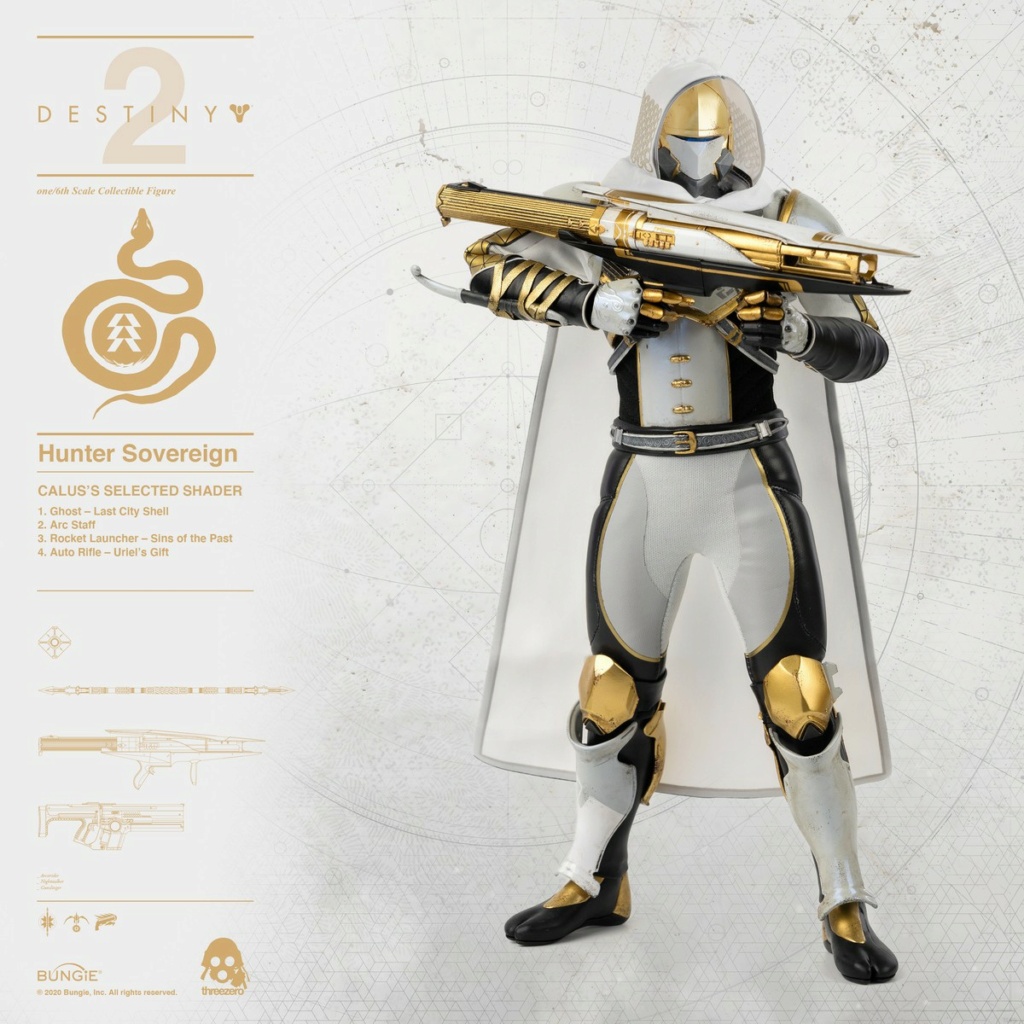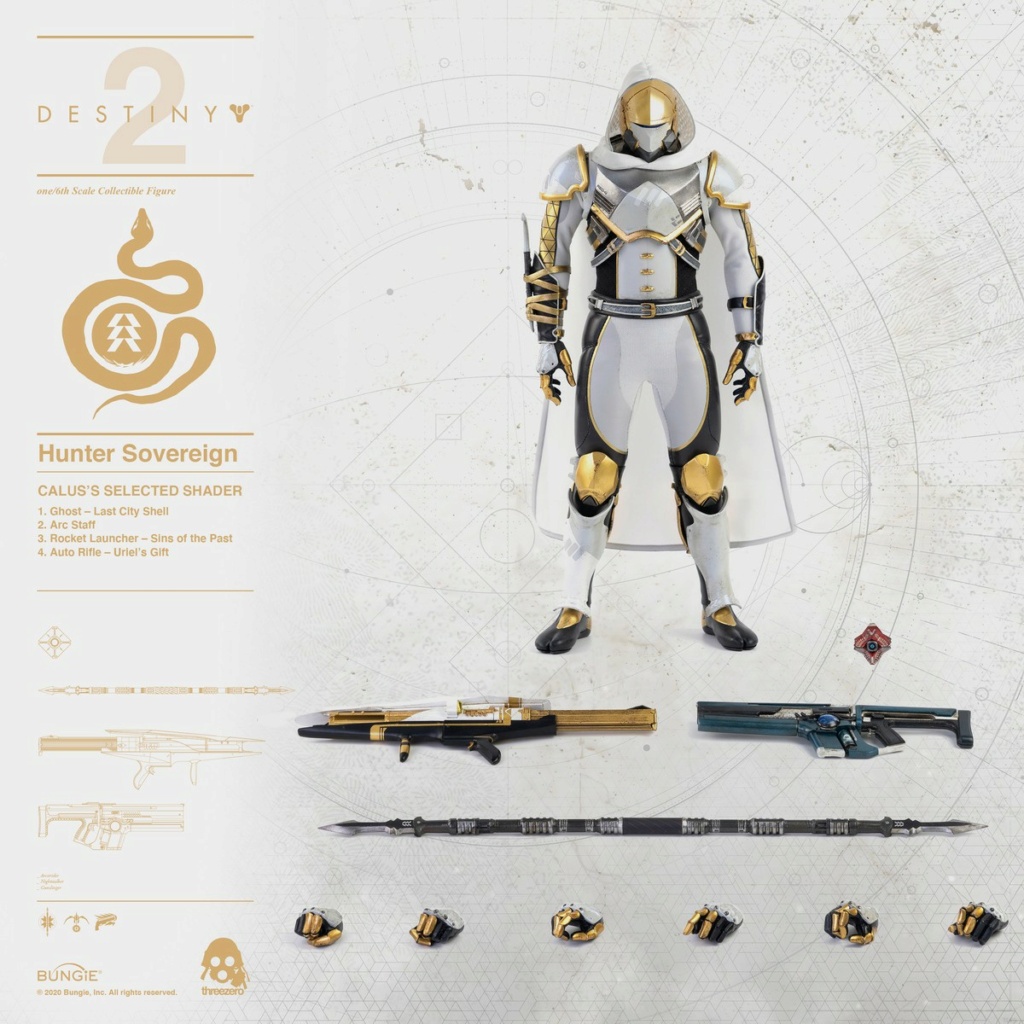 #newproduct
#Threezero
#Destiny2
#Hunter
#Calus
#GoldenTrace
#male
#Sci-Fi
#videogame