Ding Sheng mode play 1/6 DS005 Ming Dynasty star Sun Chuanting movable figure (100% pure copper hand armor) Standard Edition & Collector's Edition & Drum
Sun Chuanting (1593~1643), the last year of the Ming Dynasty. A talent, there are many strategies. In the nine years of Chongzhen, he served as the governor of Shaanxi, formed the Qin army, volts and killed Wang Gaoyingxiang, and settled the Henan peasant uprising. In the fifteen years of Chongzhen, he worshipped the Governor of Shaanxi and added the title of the Ministry of Military Affairs. He was governed by the seven provinces and led the army to suppress Li Zicheng and Zhang Xianzhong. In the 16th year of Chongzhen, the war died in Shaoguan, Shaanxi Province, and the body was covered with horses. He was fifty-one years old. "History of the Ming Dynasty" said: "The court is dead and dead."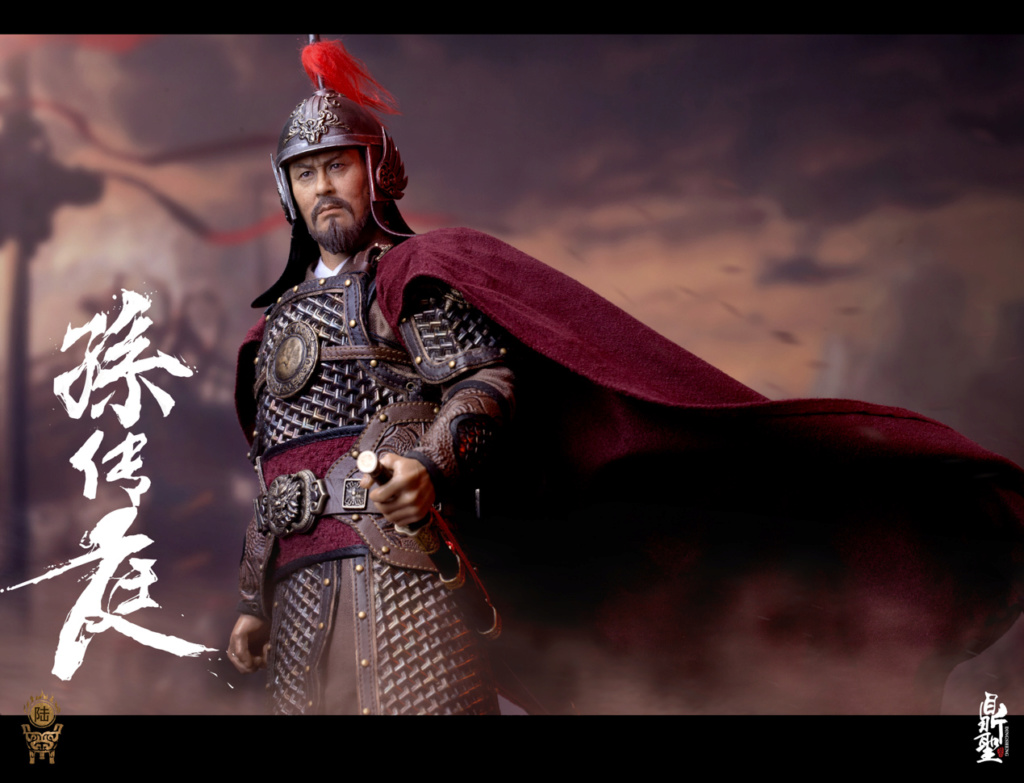 Ding Sheng mode play 1/6 DS005 Ming Dynasty star Sun Chuanting (A) Standard Edition:
Product List:
Head carving *1
Prime body*1
Hand type *4
Pocket*1
Shoulder armor*2
Breastplate*1
Carapace *1
Heart mirror*1
Leg skirt *2
Armor*1
Iris*1
Arm guard *2
Inner waist*1
Outer waist seal*1
戎 革 leather belt *1
Cloak*1
Boots *1 double fattening suit *1
戎服*1
Underwear*1
Trousers*1
Sabre*1
Bracket*1
Product barcode: 6971281620161
-------------------------------------------------- ---------
DINGSHENG TOYS 1/6 DS005 Famous general of the Ming Dynasty Sun chuanting(pure copper armor)
Sun chuanting(1593-1643)is a famous general in the late Ming Dynasty. He is proven to be talented and be very resourceful. In 1636,
He held the office of inspector of Shanxi. In the meantime, Sun chuanting built up the troop, killed GaoYingxiang and pacified peasant uprisings. In 1642, he was appointed as governor of Shanxi, and was honored with the Minister of the Board of War to In 1643, at the age of 51,he died in the war inTongguan, Shanxi. The Ming History said: Chuanting died, the Ming dynasty fell.
========================================================
DINGSHENG TOYS 1/6 DS005 Famous general of the Ming Dynasty—Sun chuanting(A)standard Version
List:
High quality male head*1
Body*1
Hands*4
Helmet*1
Shoulder armor*2
Cuirass*1
Back armor*1
Heart armor*1
Skirt armor*2
Front crotch armor*1
Back crotch armor*1
Leg armor*2
Girdling*1
Cummerbund*1
Belt*1
Cloak*1
Boots*1 pair
Fat clothing*1
Uniform*1
Undershirt*1
Pants*1 pair
Sword*1
Figure stand*1
BAR CODE: 6971281620161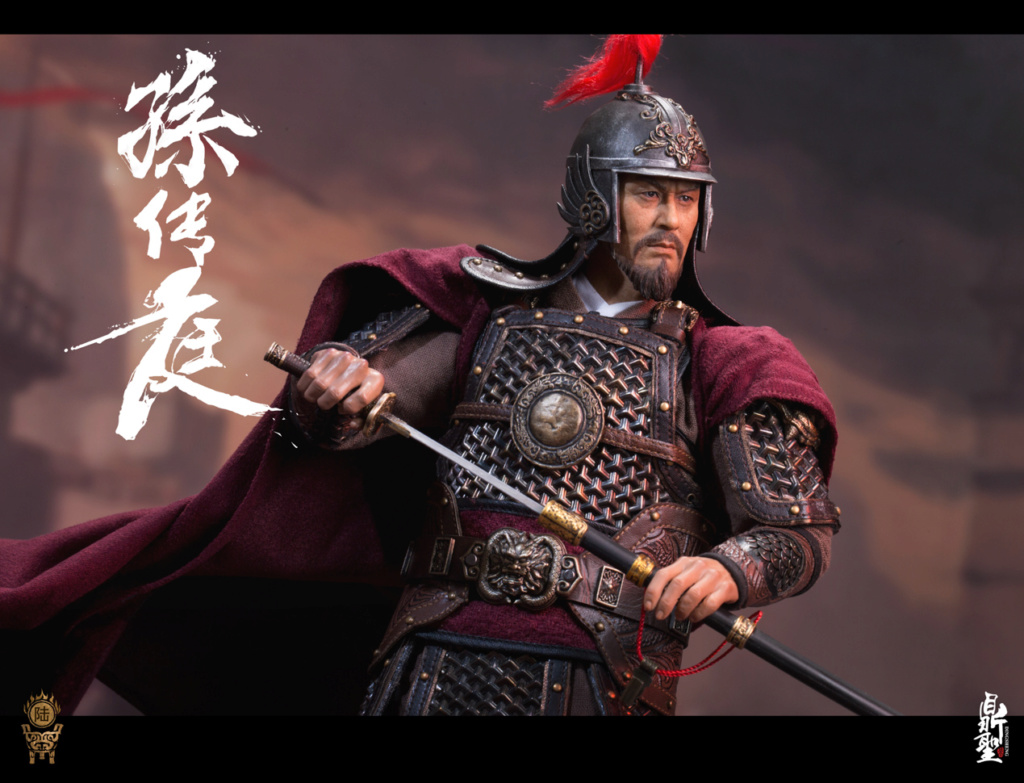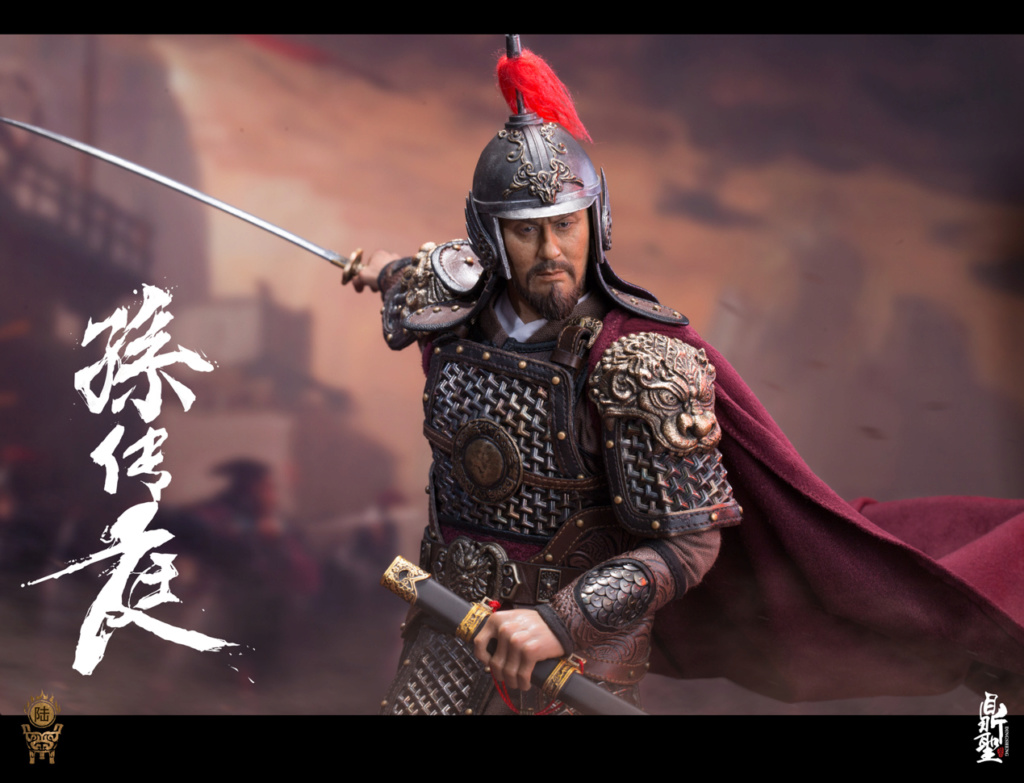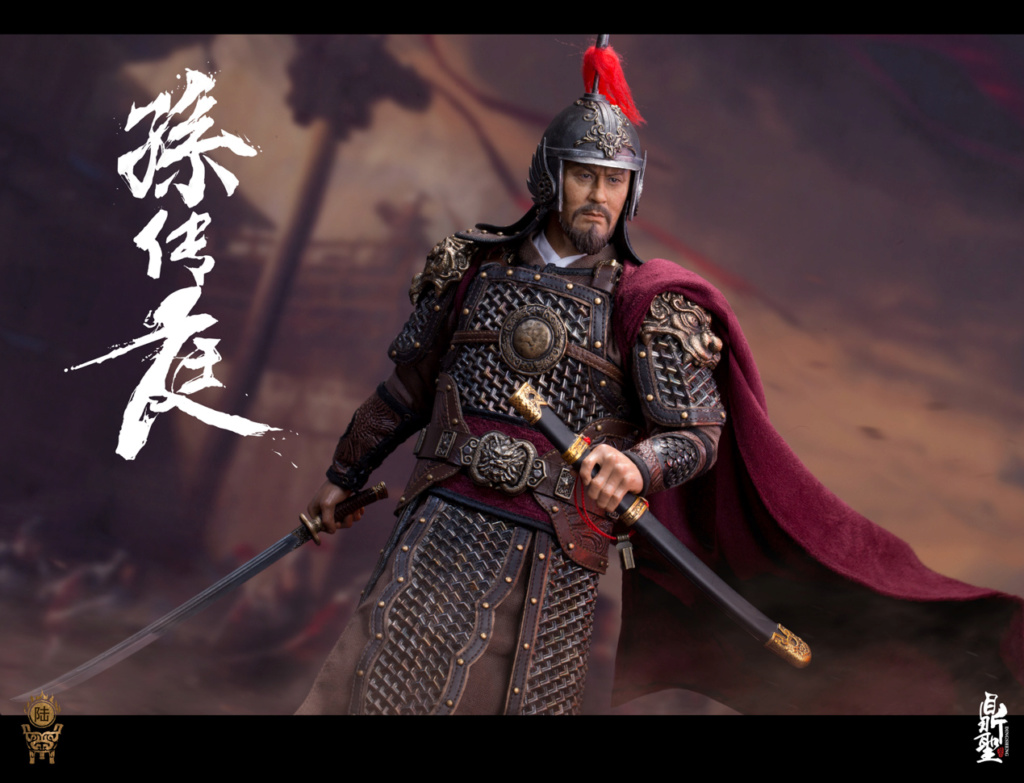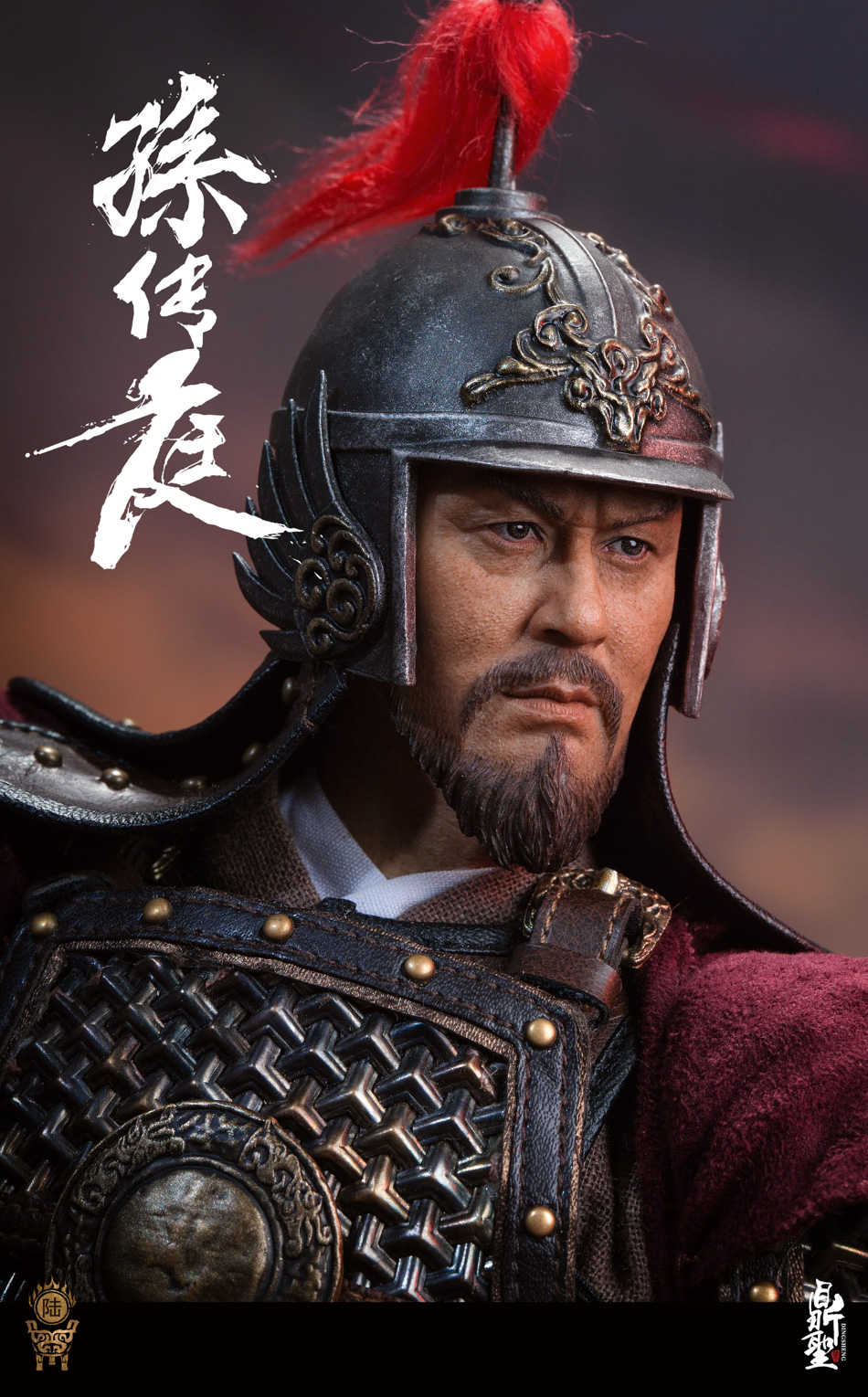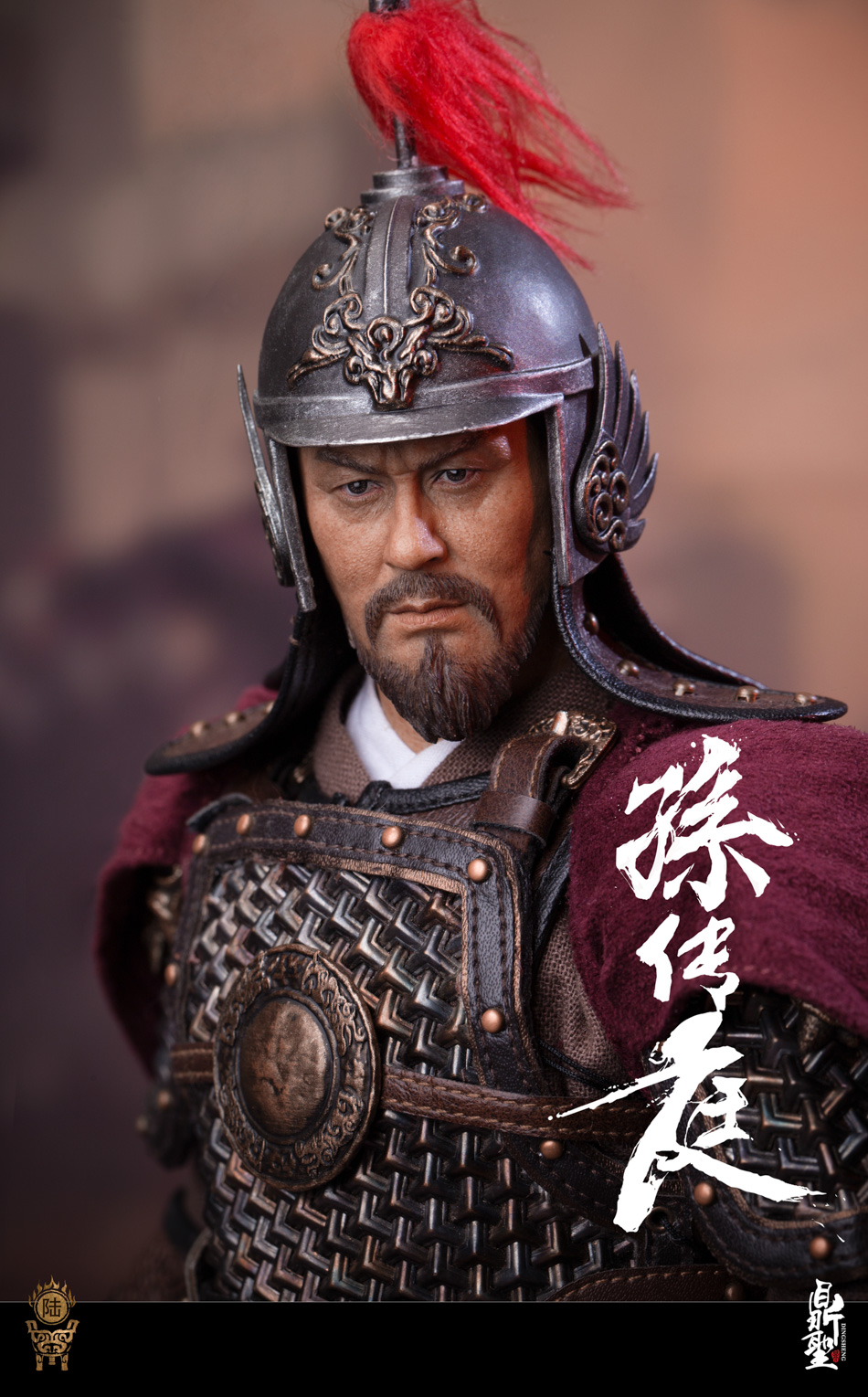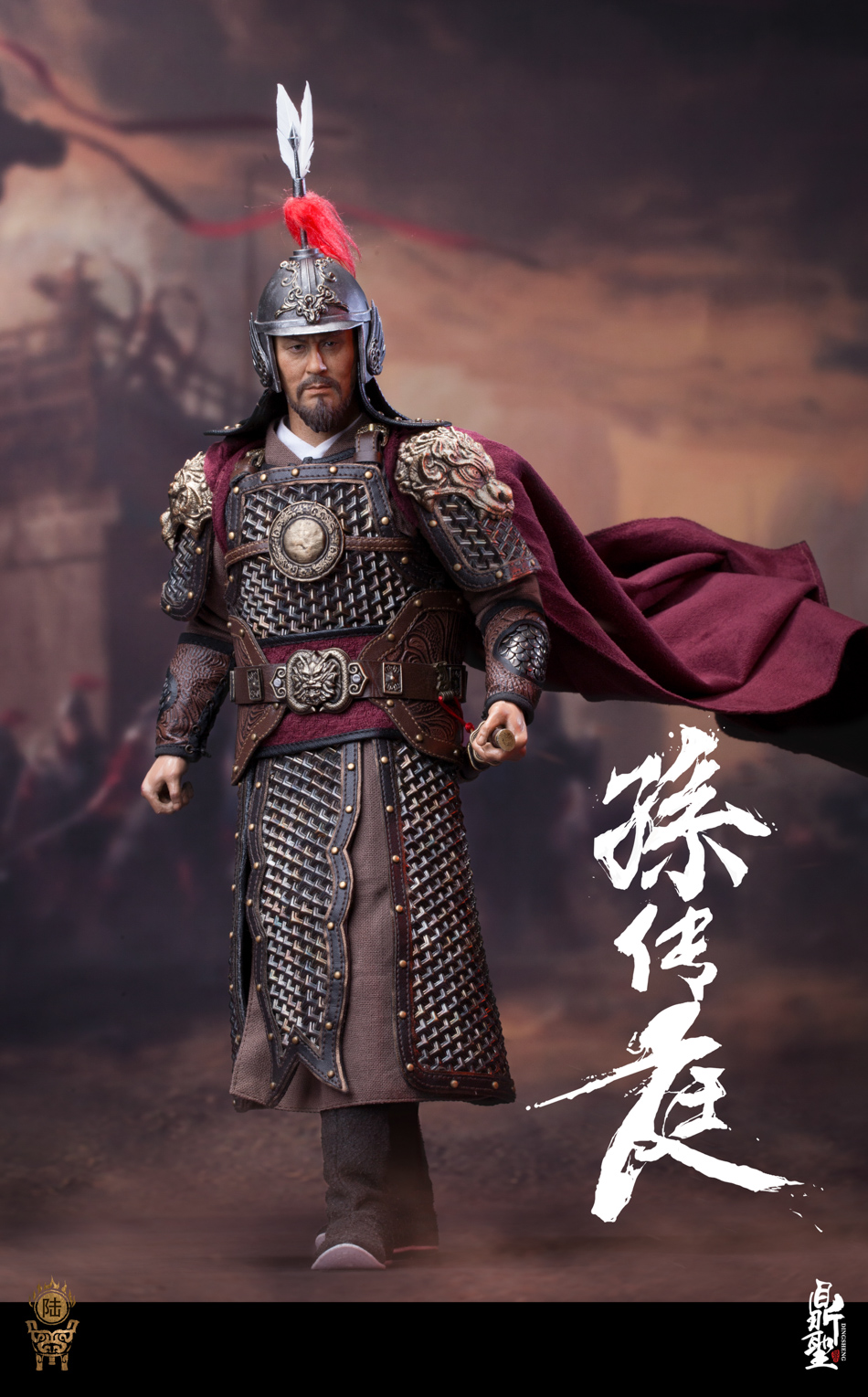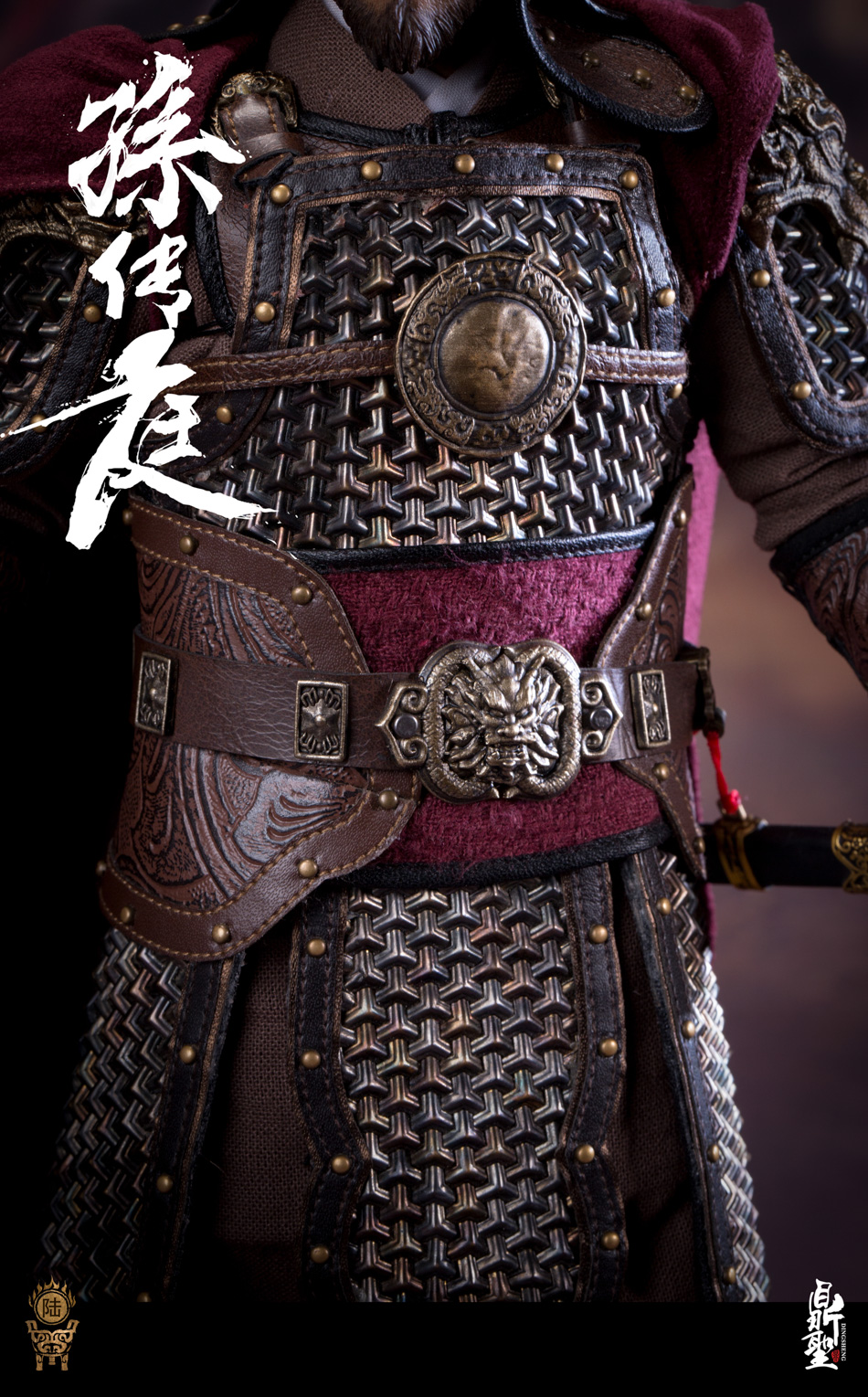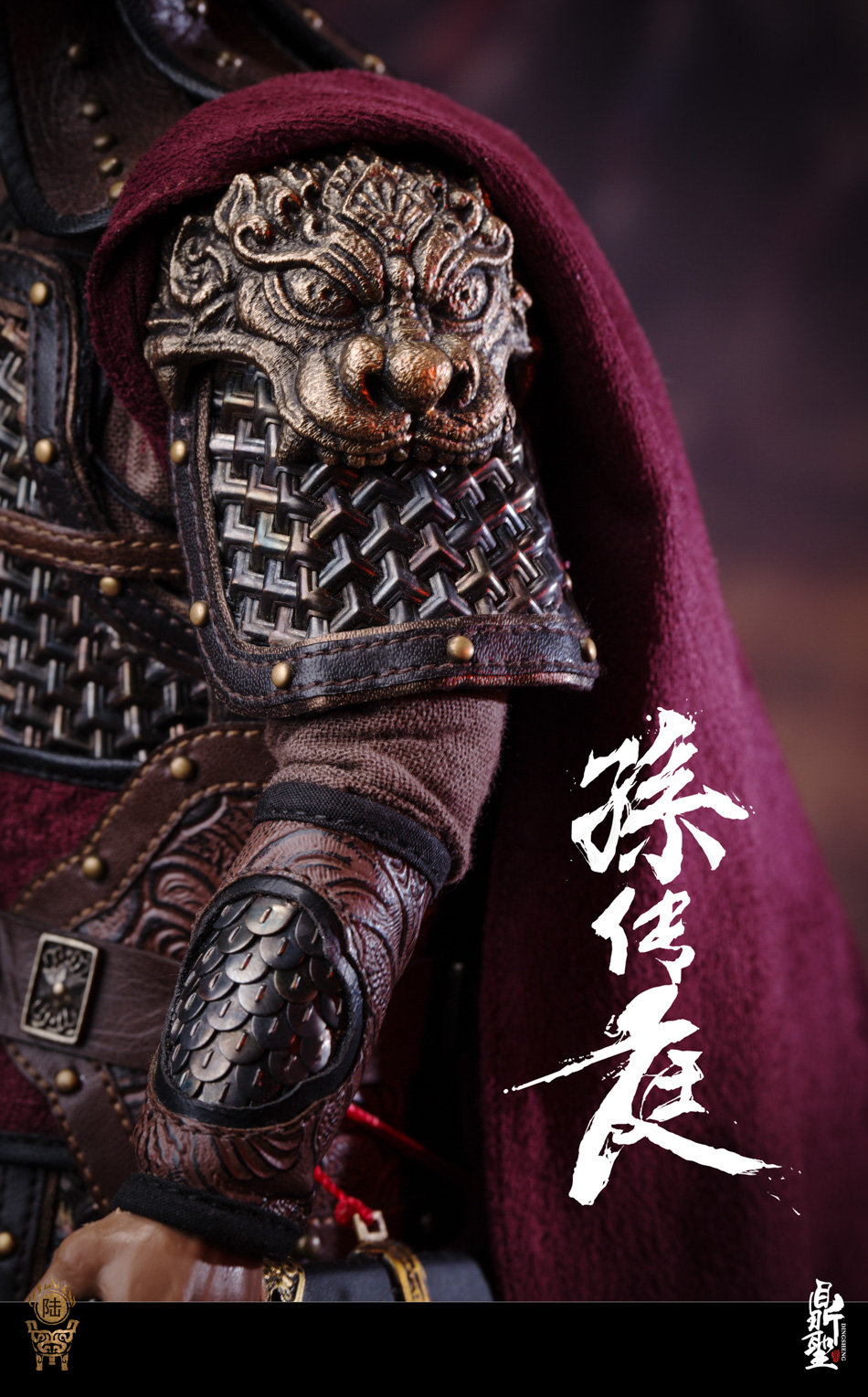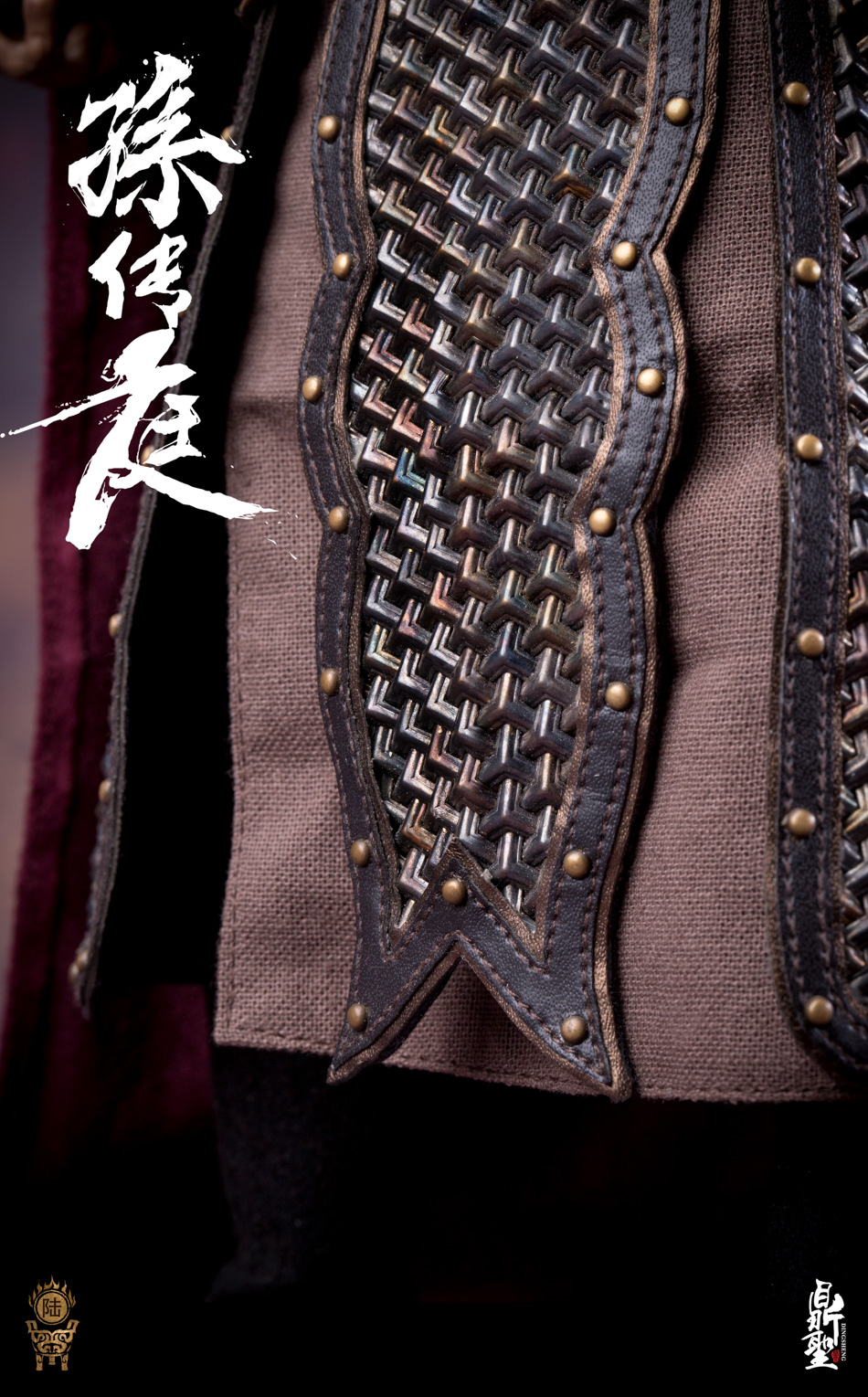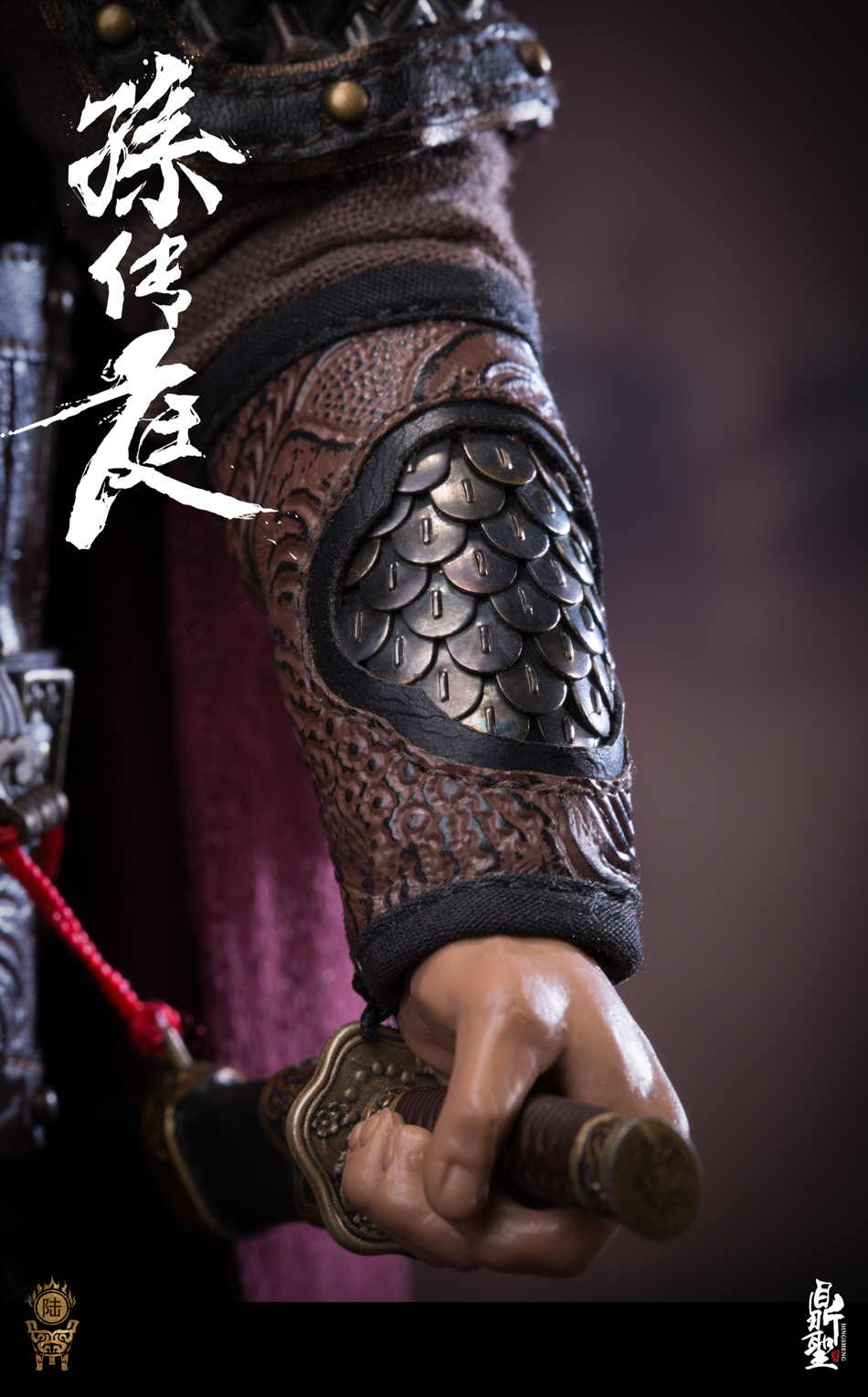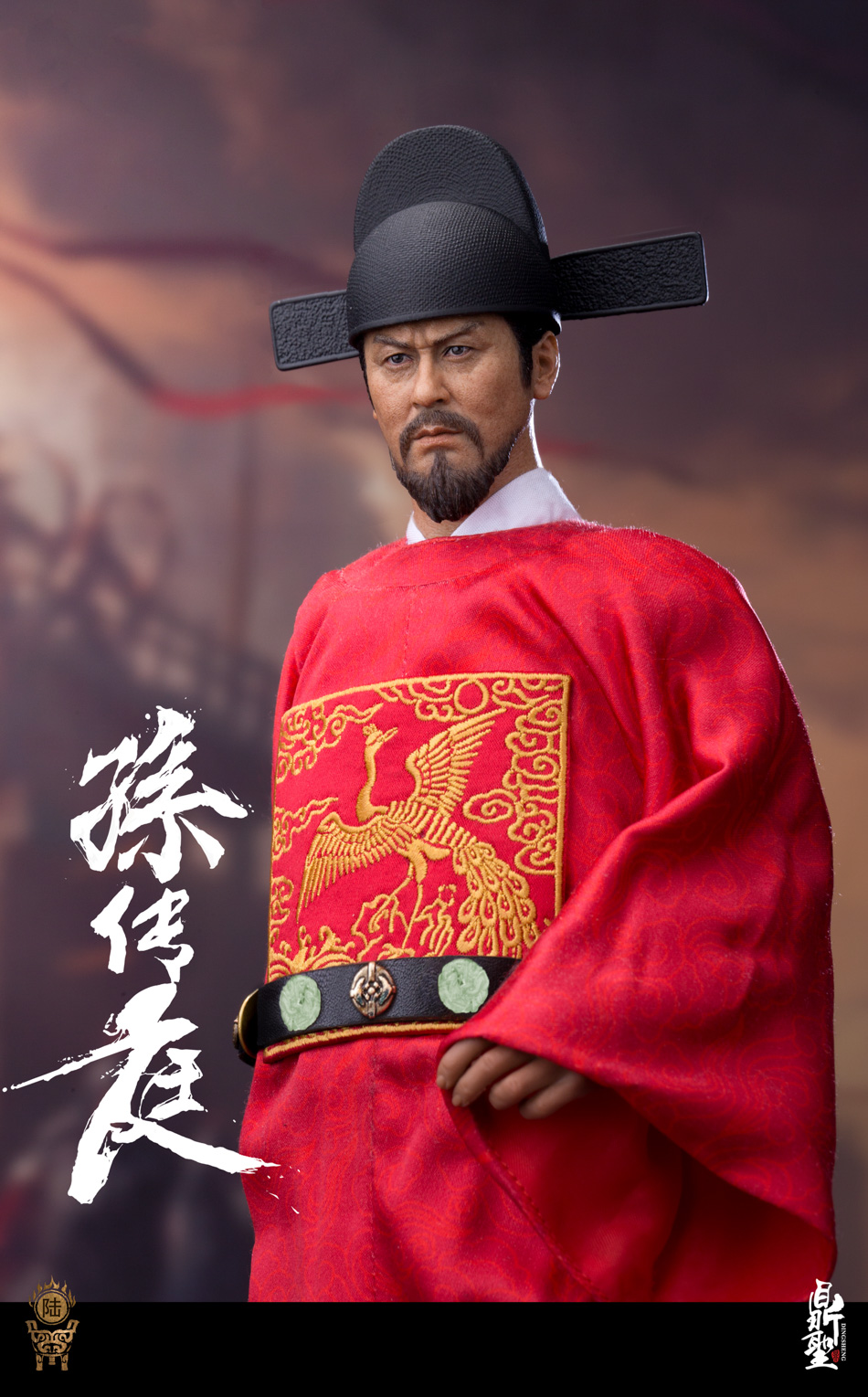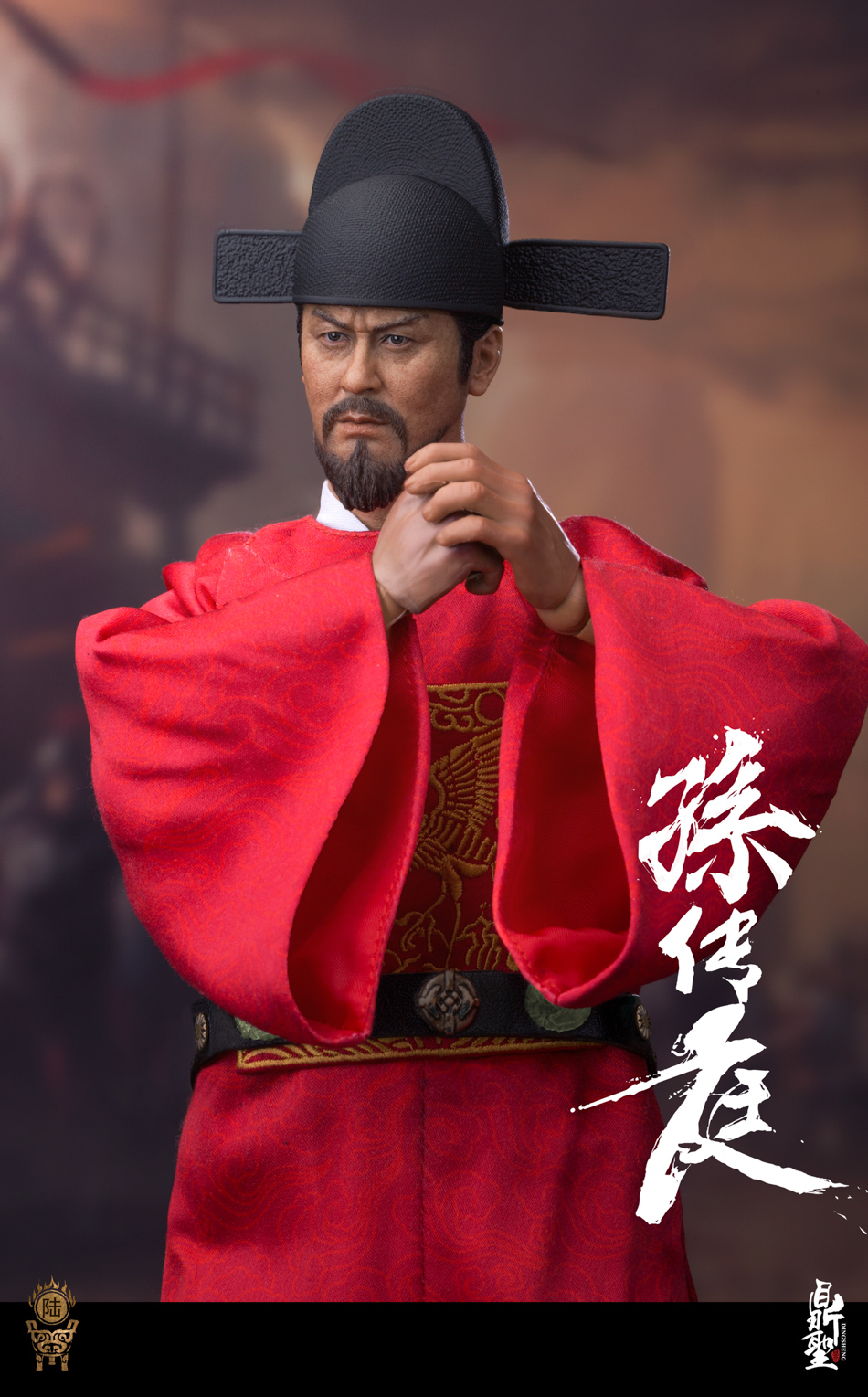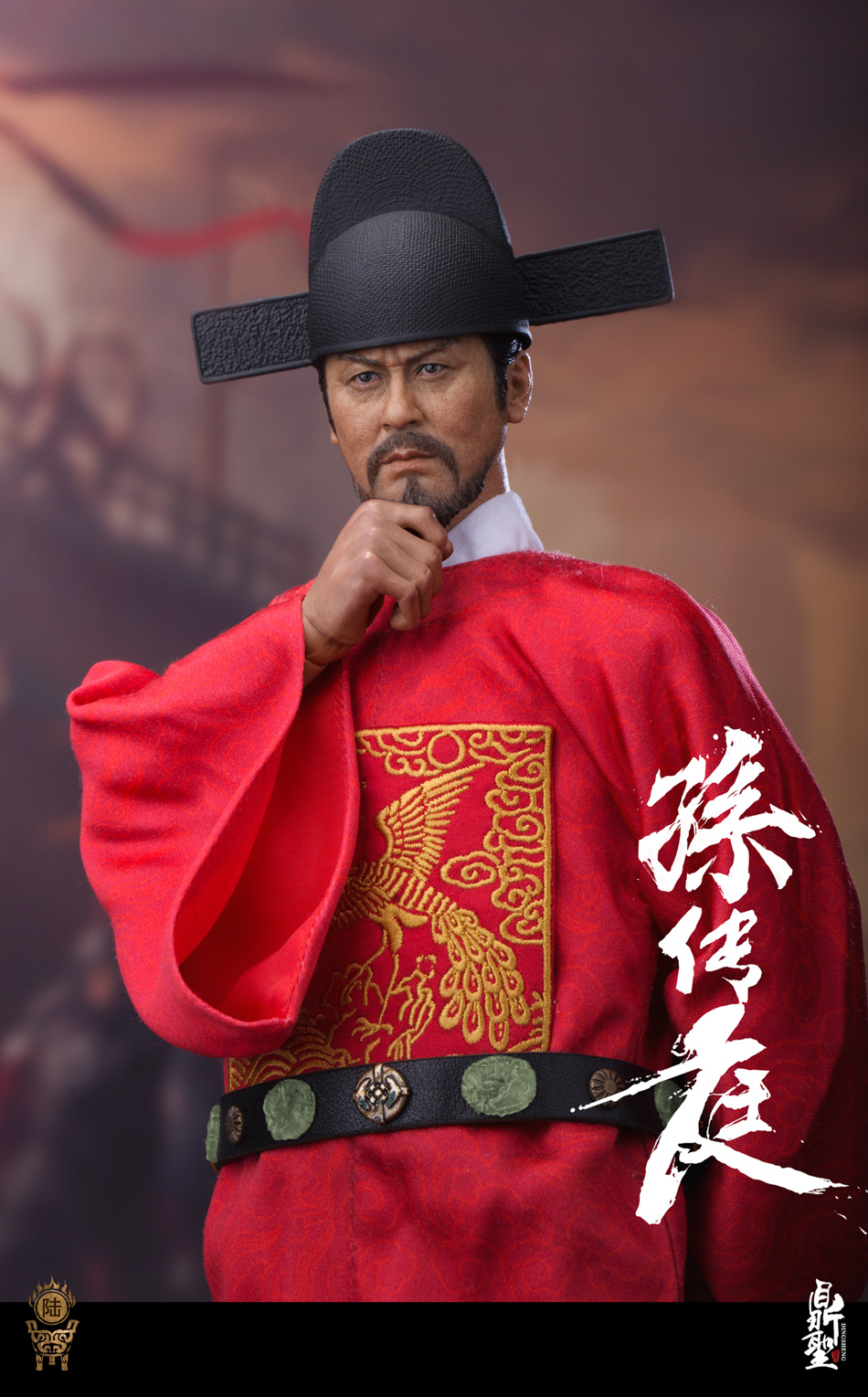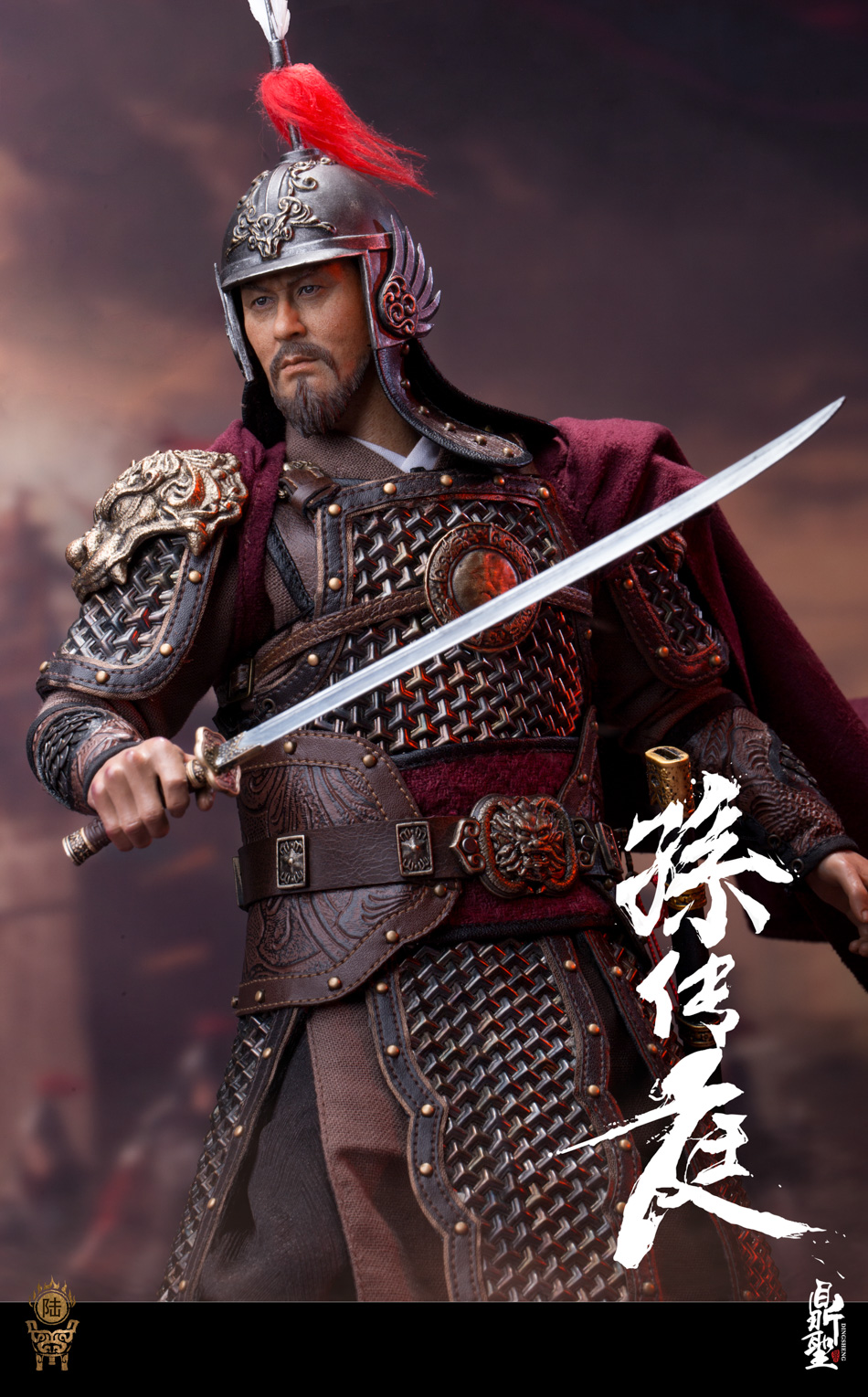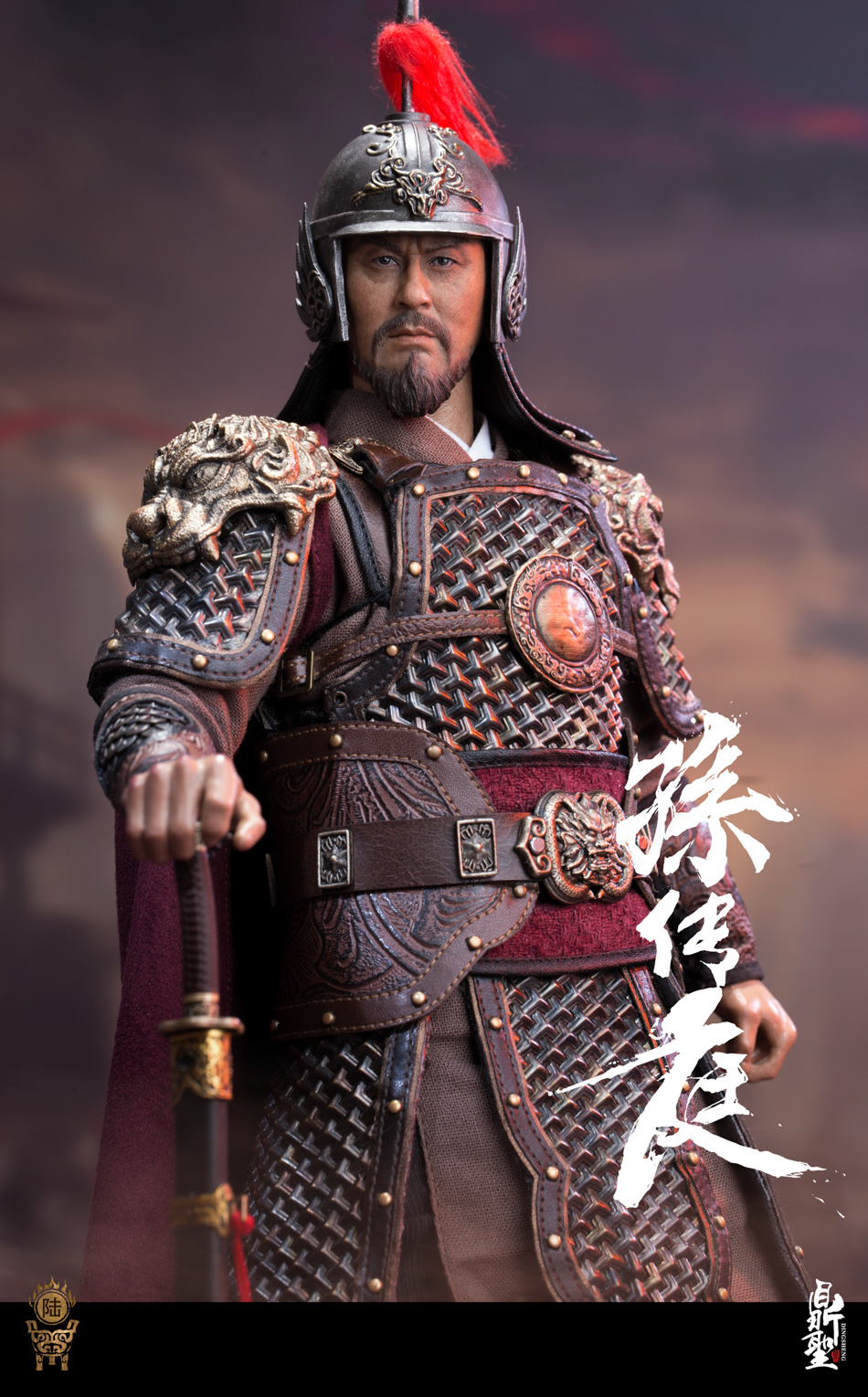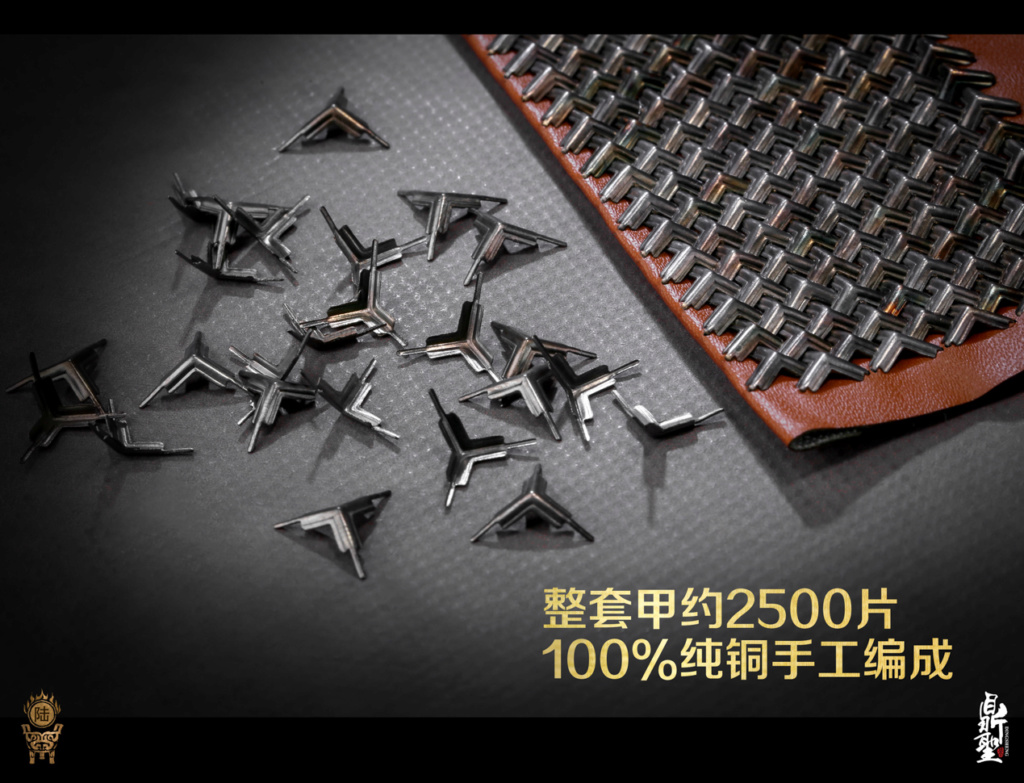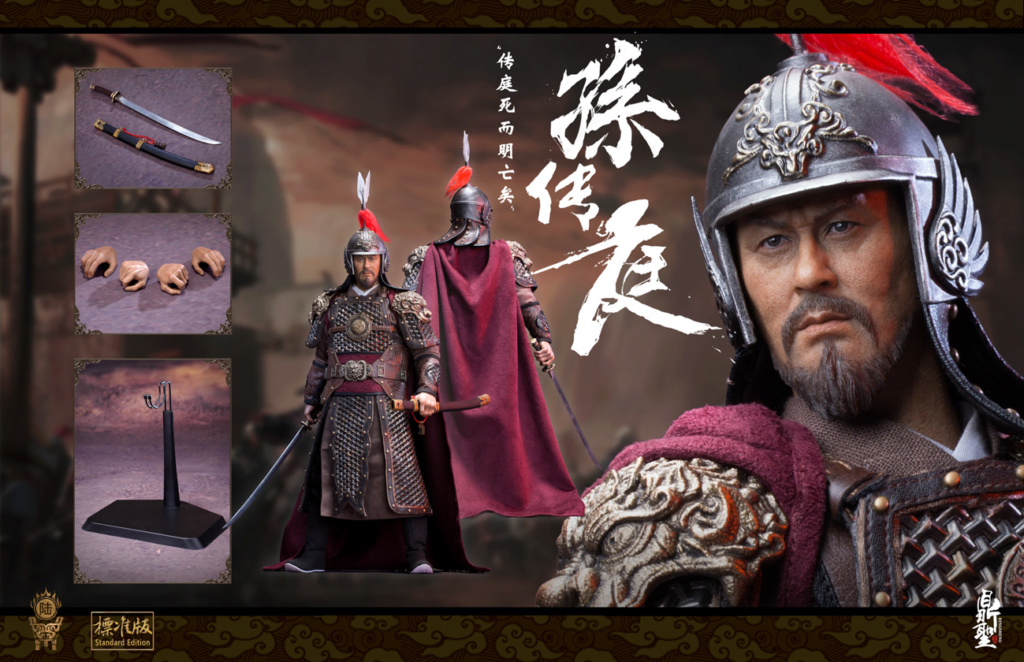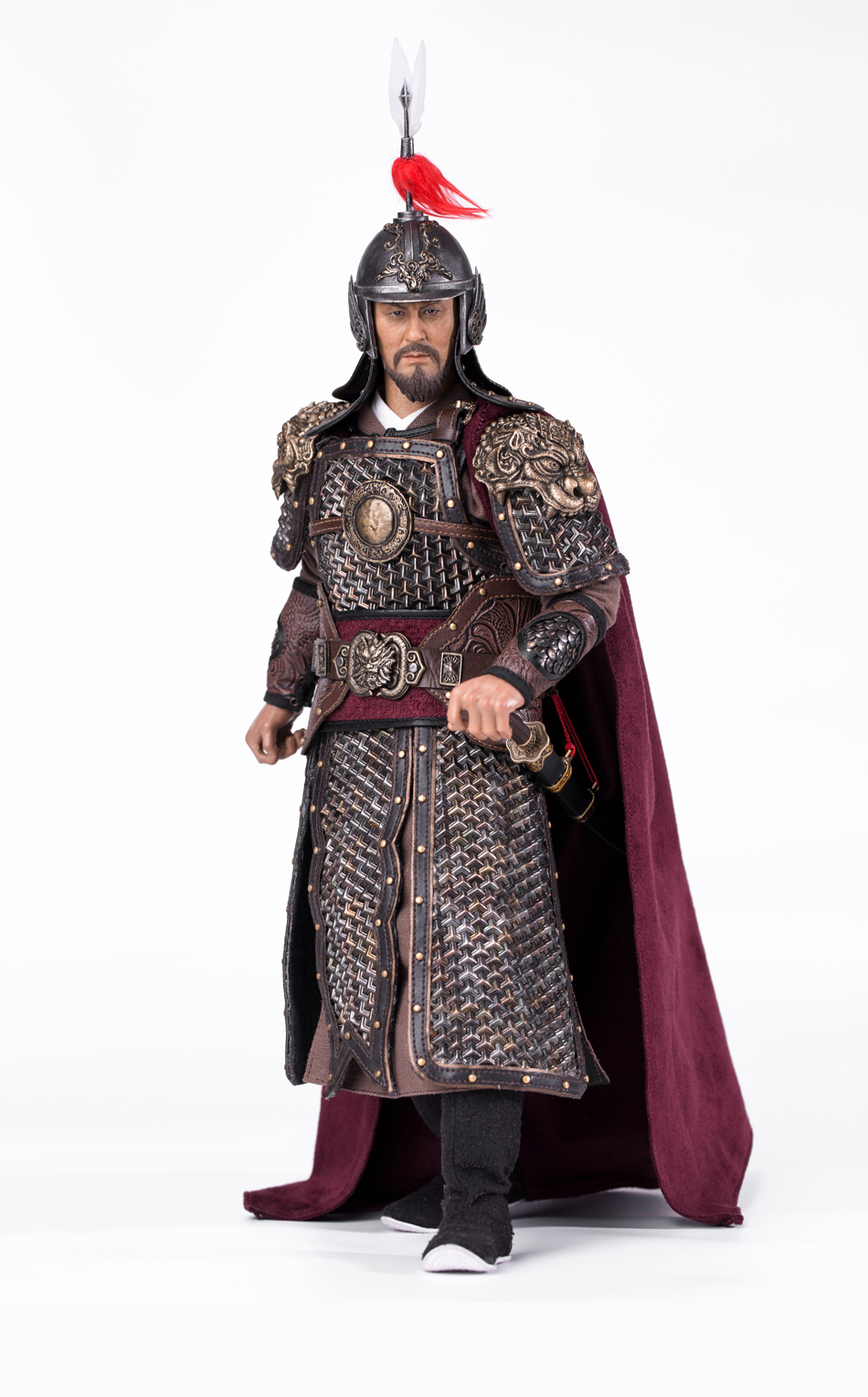 Ding Sheng mode play 1/6 DS005 Ming Dynasty famous star - Sun Chuanting (B) Deluxe Edition
Product List:
Head carving *1
Prime body*1
Hand type *4
Pocket*1
Shoulder armor*2
Breastplate*1
Carapace *1
Heart mirror*1
Leg skirt *2
Armor*1
Iris*1
Arm guard *2
Inner waist*1
Outer waist seal*1
戎 革 leather belt *1
Cloak*1
Boots *1 double fattening suit *1
戎服*1
Underwear*1
Trousers*1
Sabre*1
Bracket*1
Officer hat*1
Official uniform*1
Official clothing jade belt *1
Battle flag*1
Flag frame*1
Bundle frame*1
Product barcode: 6971281620482
-----------------------------------------------
DINGSHENG TOYS 1/6 DS005 Famous general of the Ming Dynasty—Sun chuanting (B)Deluxe Version
List:
High quality male head*1
Body*1
Hands*4
Helmet*1
Shoulder armor*2
Cuirass*1
Back armor*1
Heart armor*1
Skirt armor*2
Front crotch armor*1
Back crotch armor*1
Leg armor*2
Girdling*1
Cummerbund*1
Belt*1
Cloak*1
Boots*1 pair
Fat clothing*1
Uniform*1
Undershirt*1
Pants*1 pair
Sword*1
Figure stand*1
Mandarin*1
Robe*1
Jade belt*1
Flag*1
Flag stand*1
Armor stand*1
BAR CODE: 6971281620482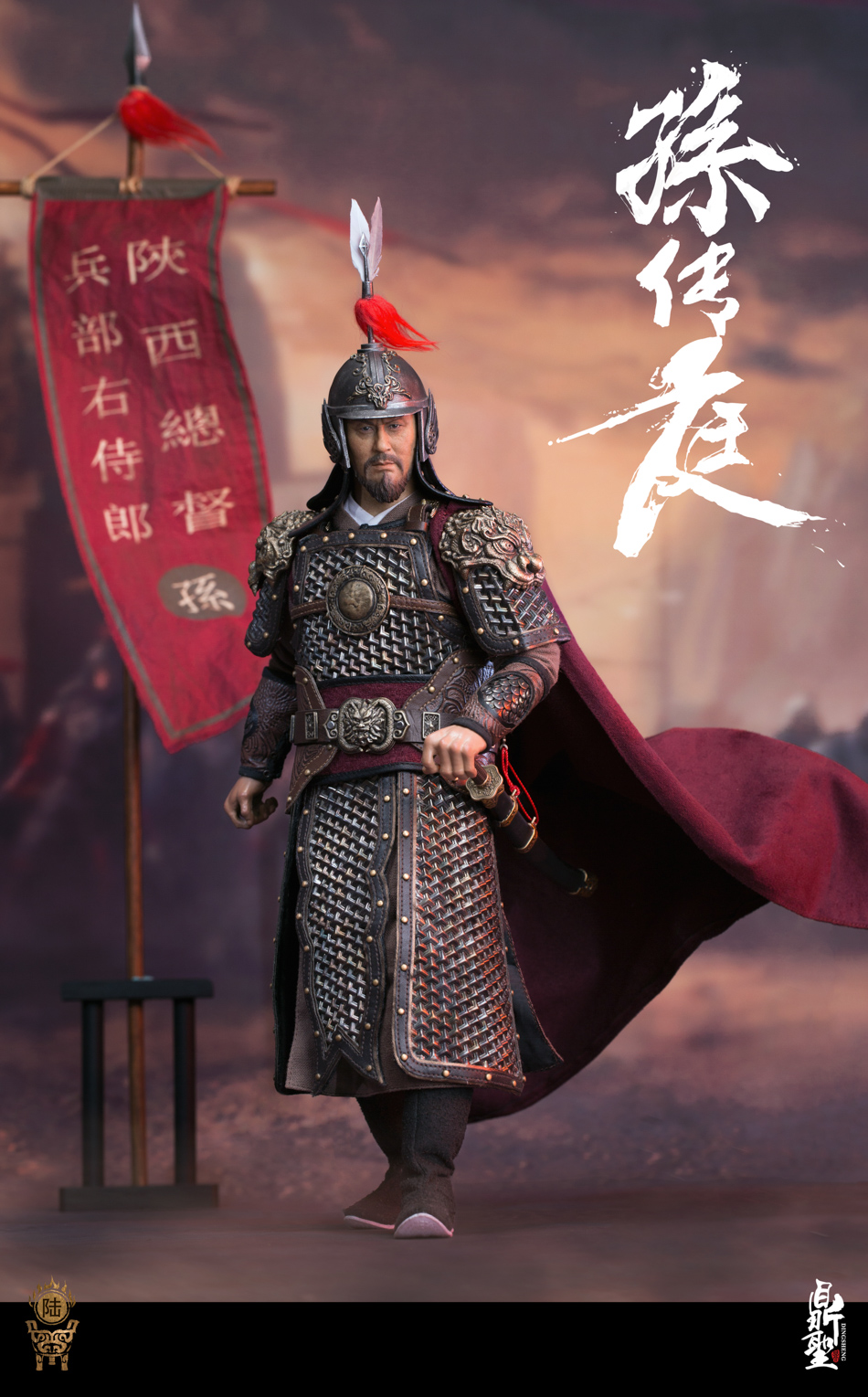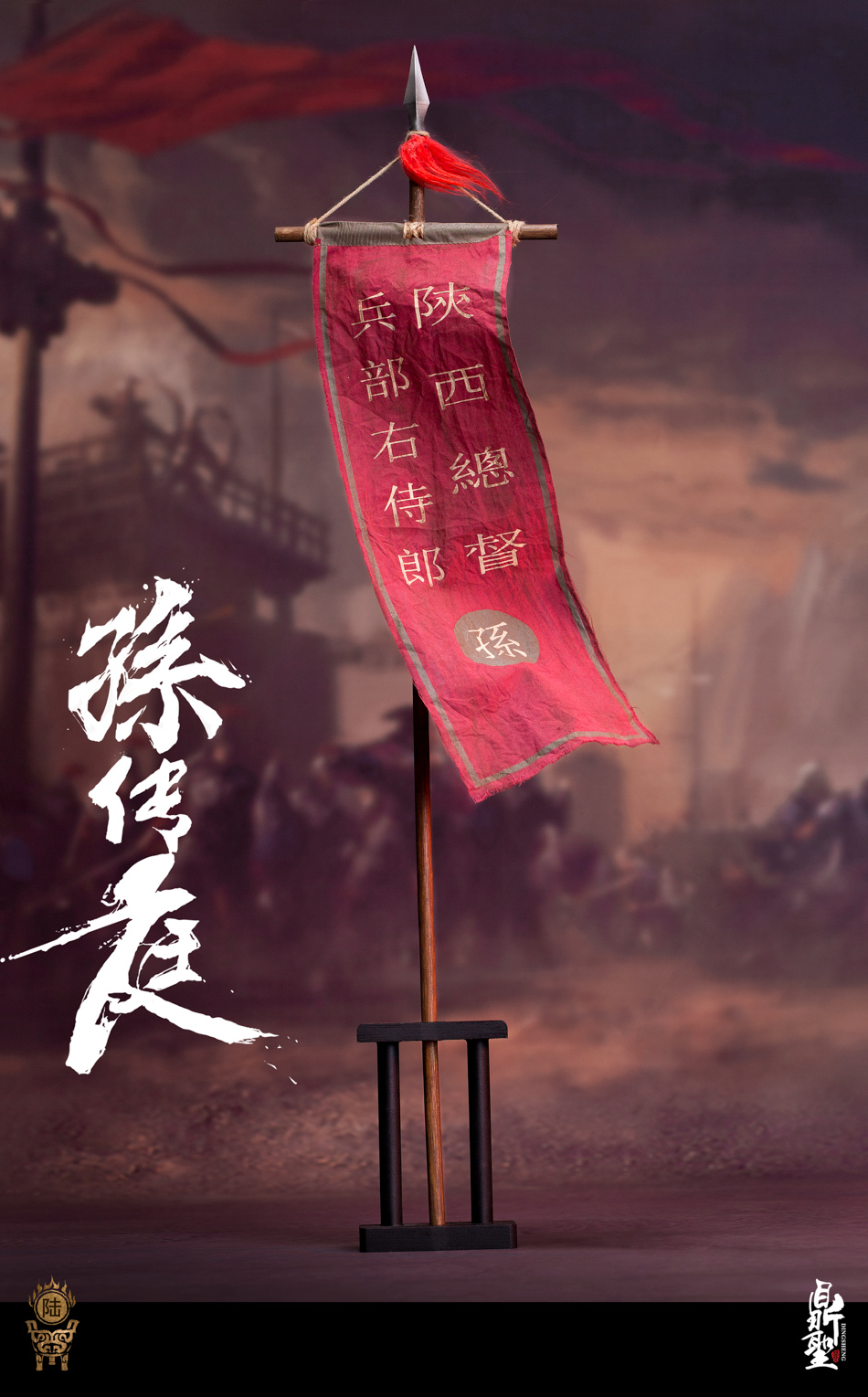 ==============================================
Ding Sheng mode play 1/6 DS005 (C) Ming Dynasty - drum product list:
Battle drum*1
War drum rack*1
Drum stick *2
Product barcode: 6971281620437
DINGSHENG TOYS 1/6 DS005 (C) Ming dynasty War drum
List:
War drum*1
Drum stand*1
Drum stick*2
BAR CODE: 6971281620437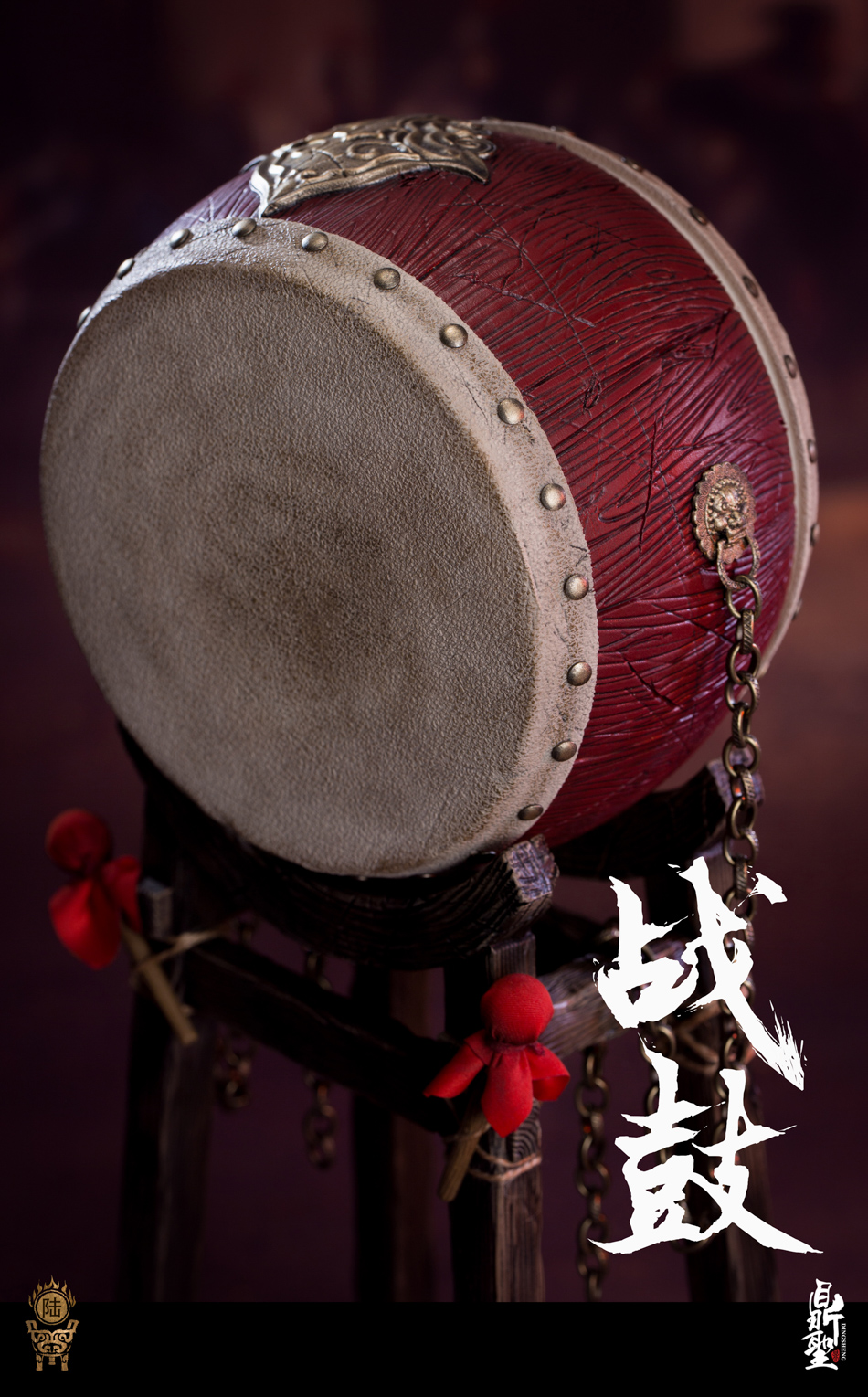 #newproduct
#DingShengMo
#MingDynasty
#SunChuanting
#male
#Chinese
#historical
#military