This version of the Shin collectible dons the anime color motif and stands at approximately 32.5cm tall.
Shin's original sculpt is made by Masaki Apsy
Features:
two interchangeable heads
1. masked head
2. bare-faced head
pair of glasses for the bare-faced head is detachable.
The fabric costume includes:
suit jacket
non-removable dress shirt
necktie
suit pants with belt
weapon:
hammer with chain and a hook
multiple interchangeable hands:
one pair of relaxed hands
one pair of hands in magic smoke casting pose
one pair for gripping the hammer.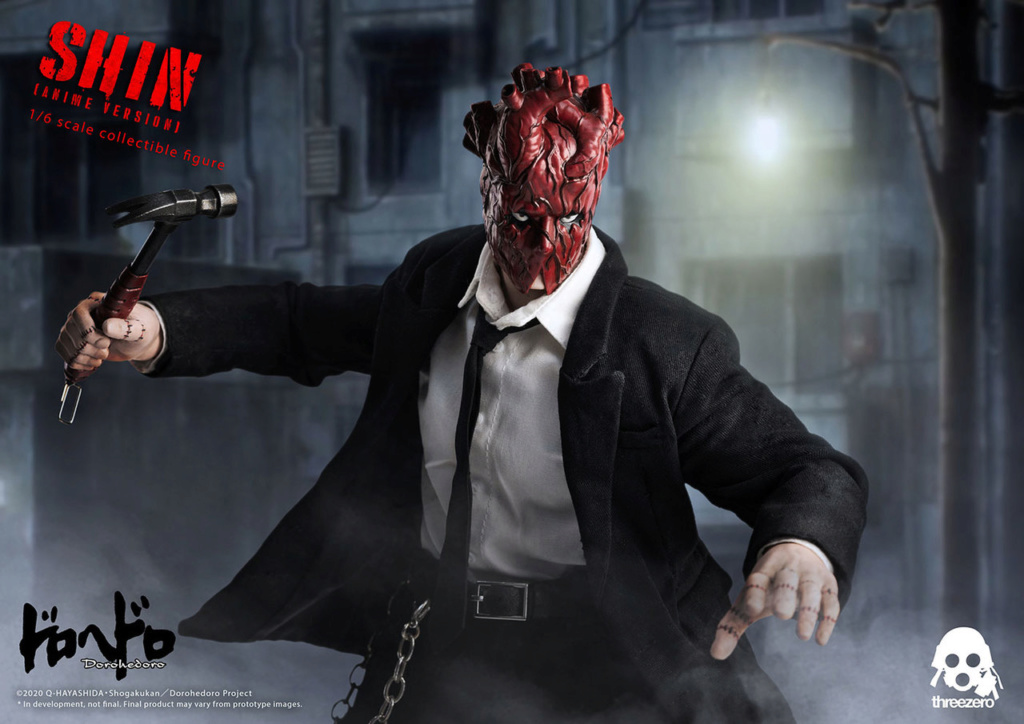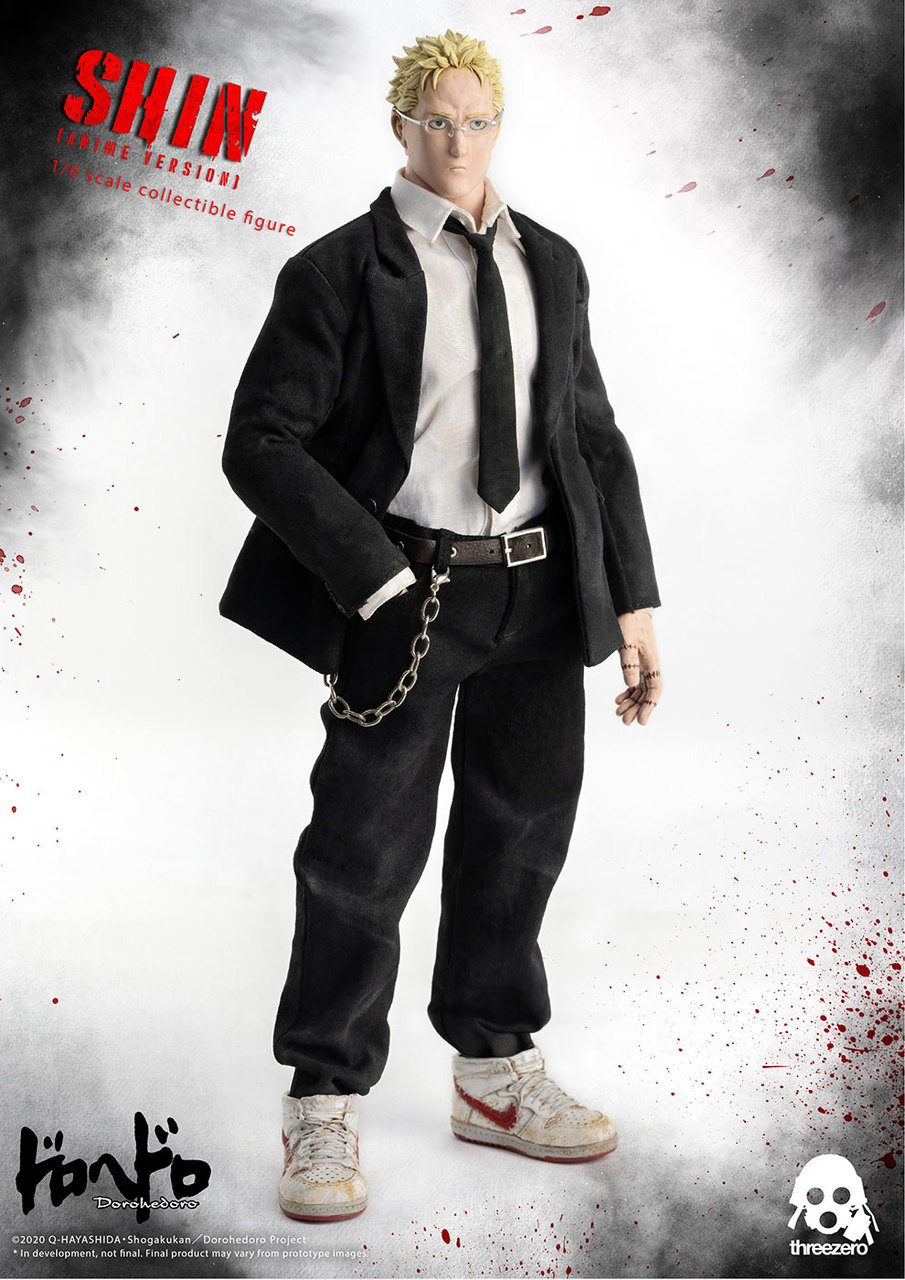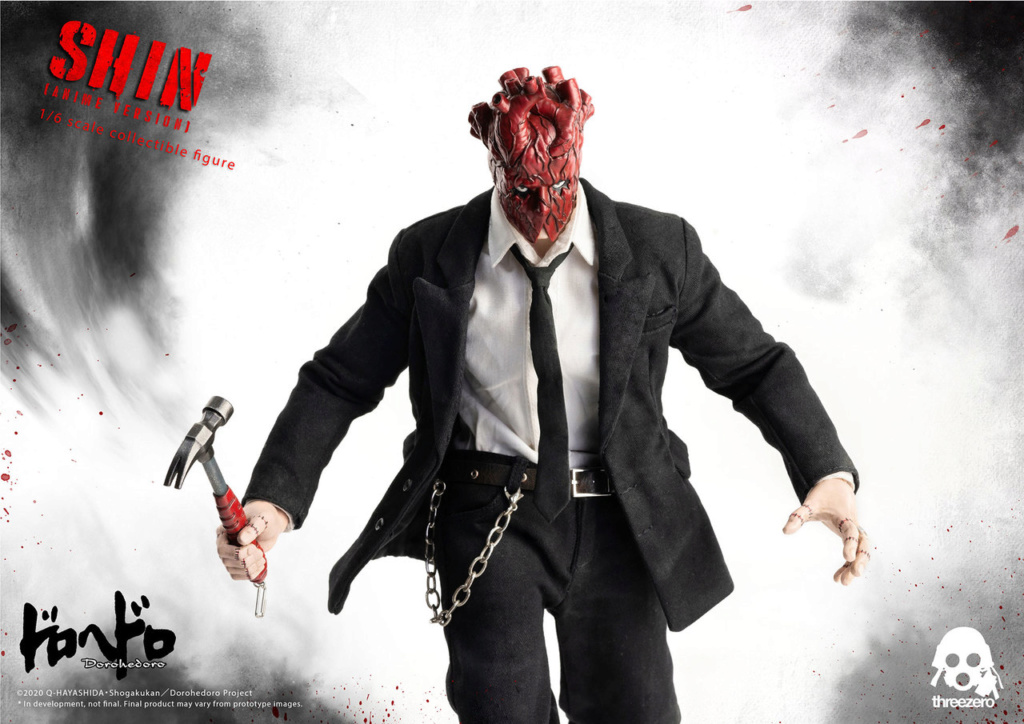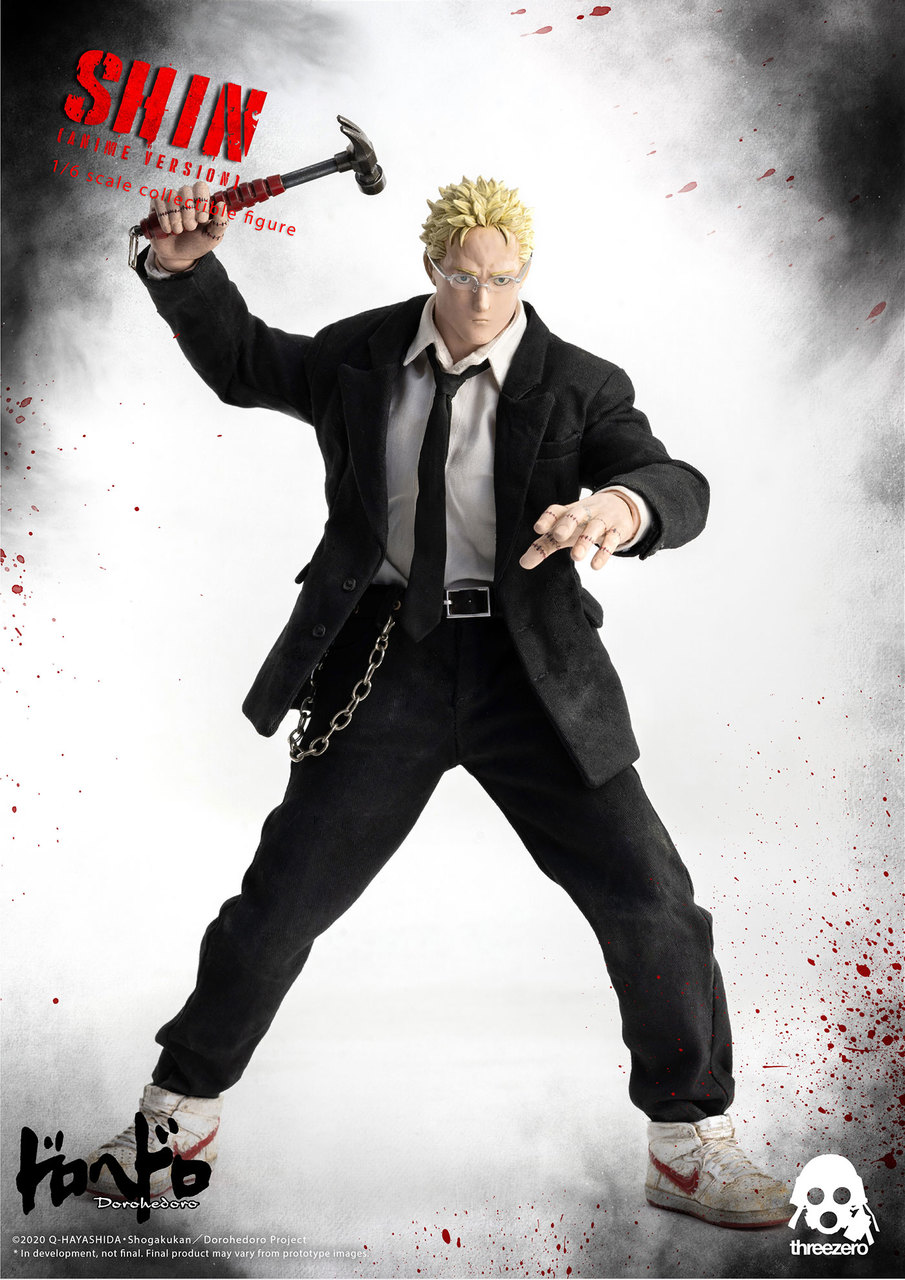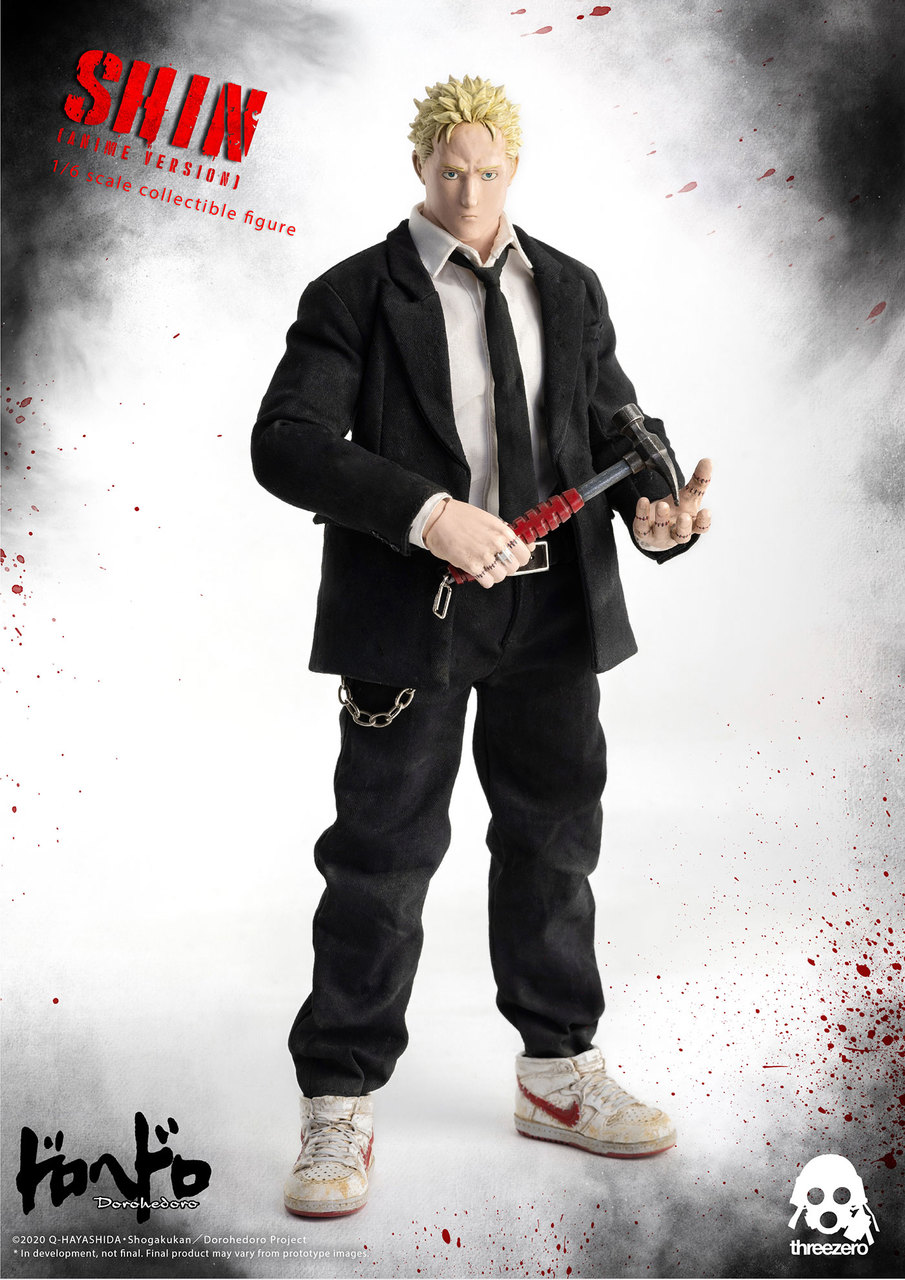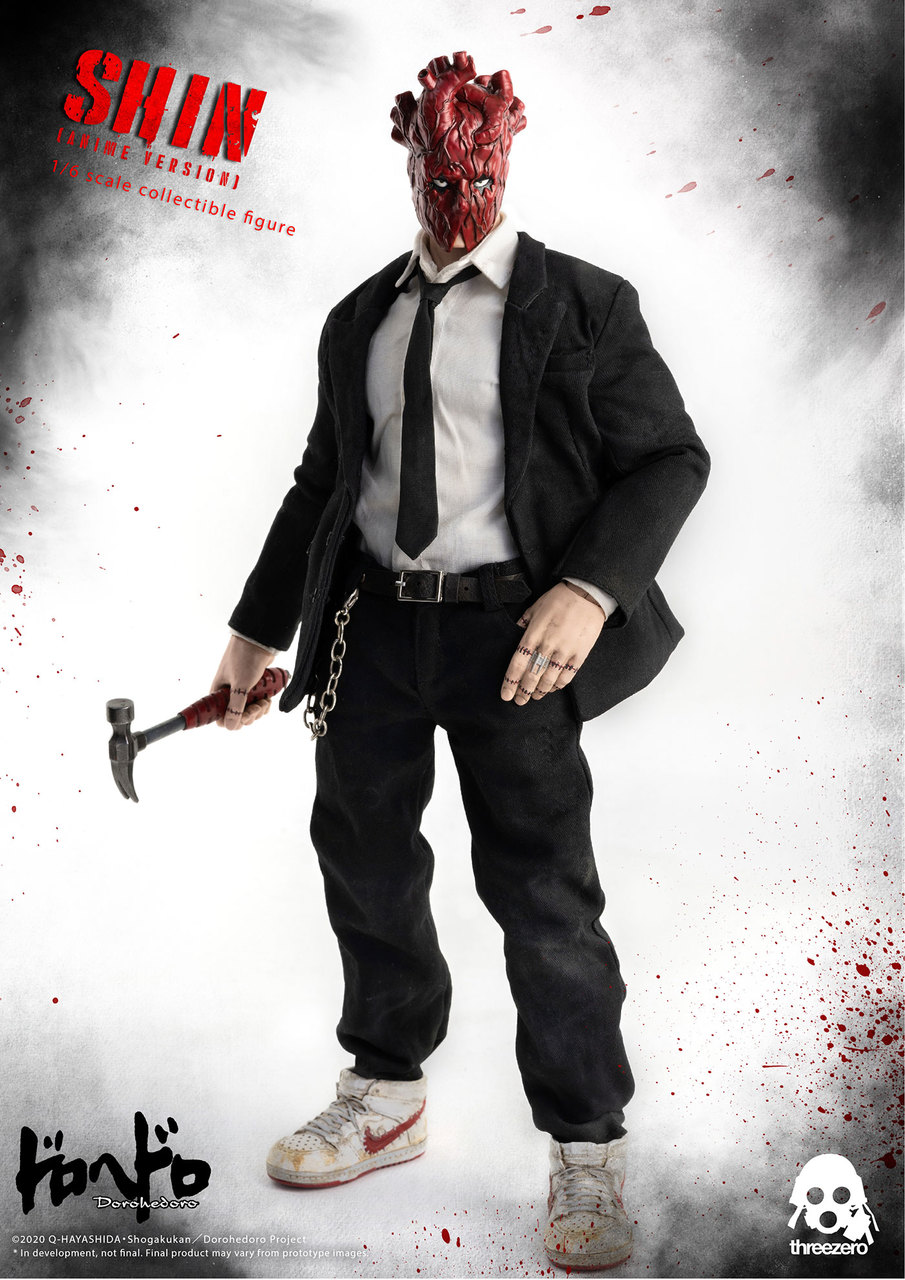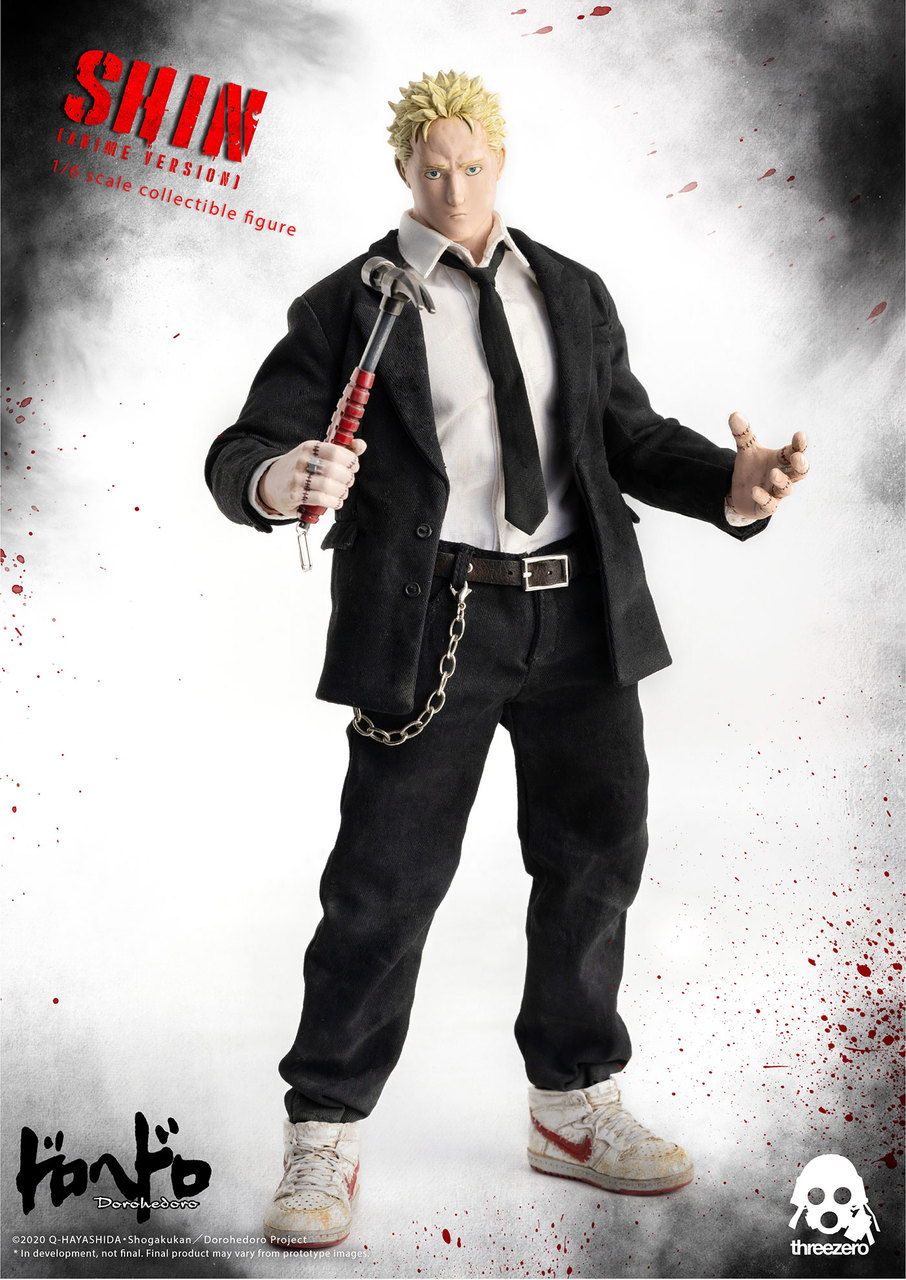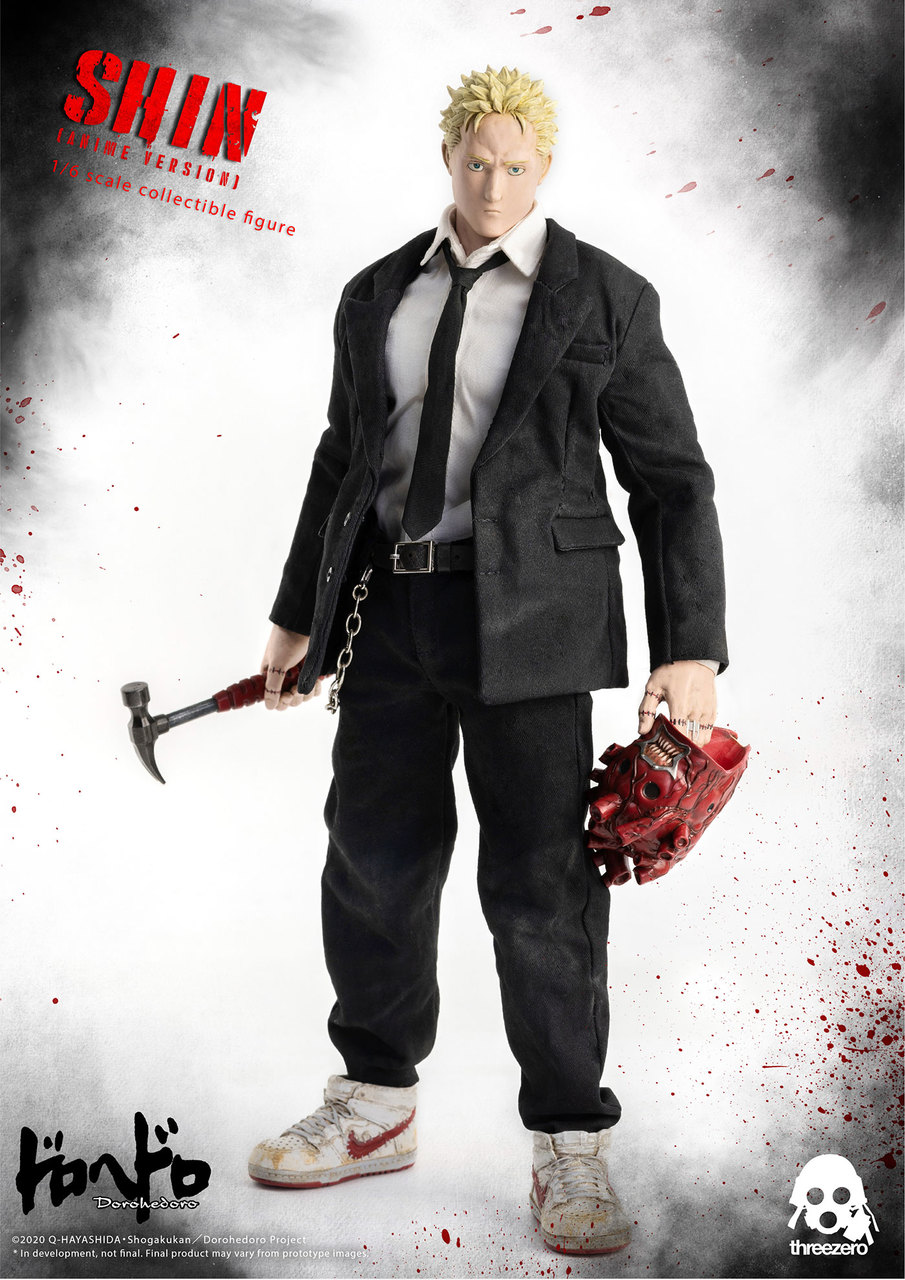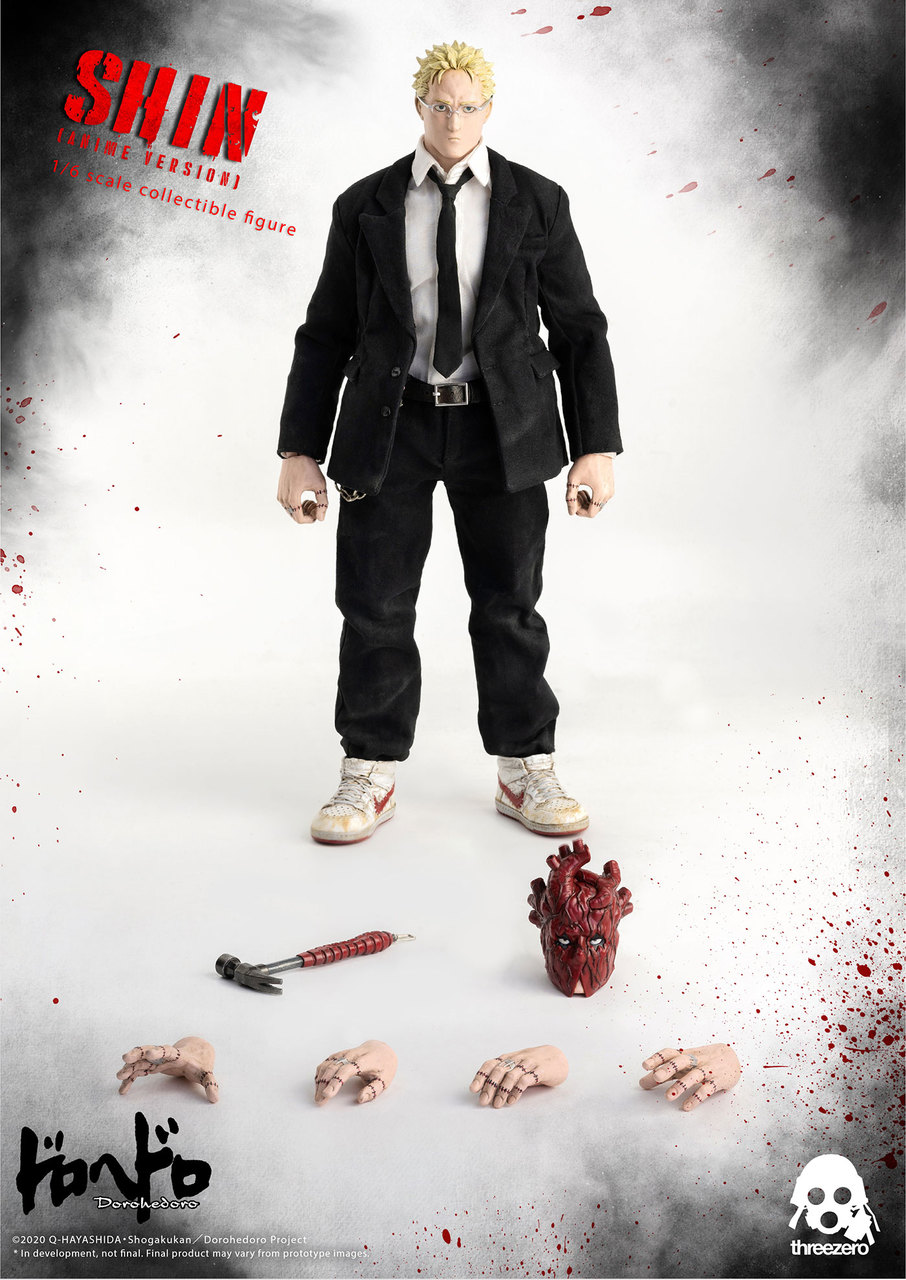 #newproduct
#ThreeZero
#DorohedoroShin
#male
#Anime
#stylized