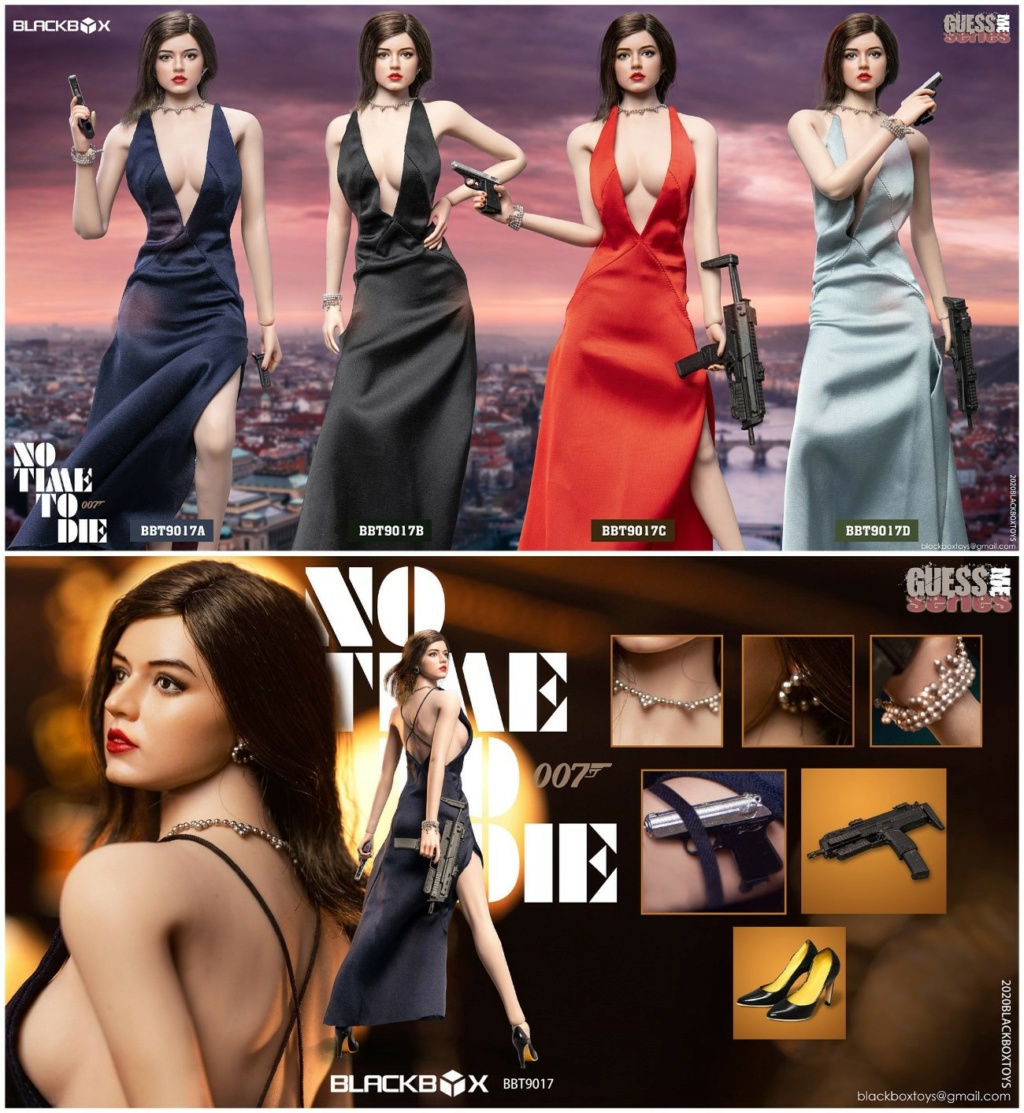 BLACKBOXTOYS 1/6 Guess Me Series: "007 NO TIME TO DIE GIRL"
PRODUCT ITEM NO.:
1. BBT9017A
2. BBT9017B
3. BBT9017C
4. BBT9017D
The product does not contain body, it is recommended to match TBLeague S19B wheat color medium breast body
NOT INCLUDED WITH BODY, TBLeague S19B Body's been used for photography
Accessories include:
SET INCLUDES:
Costume COSTUME:
1 X Silk
dress
(4 colors optional) SILK
DRESS
(4 COLOURS)
 Royal Blue ROYAL BLUE ---A
 BLACK---B
 Red RED---C
 Silver SILVER---D model REALISTIC HEAD-SCULPT "Paloma"
ACCESSORIES:
 Necklace Bracelet X 1PCS
 Earrings X 1PAIR
 Bracelet X 1PCS
Weapon WEAPON:
PPK Pistol PPK PISTOL X1
MP7 machine gun MP7 MACHINE GUN X1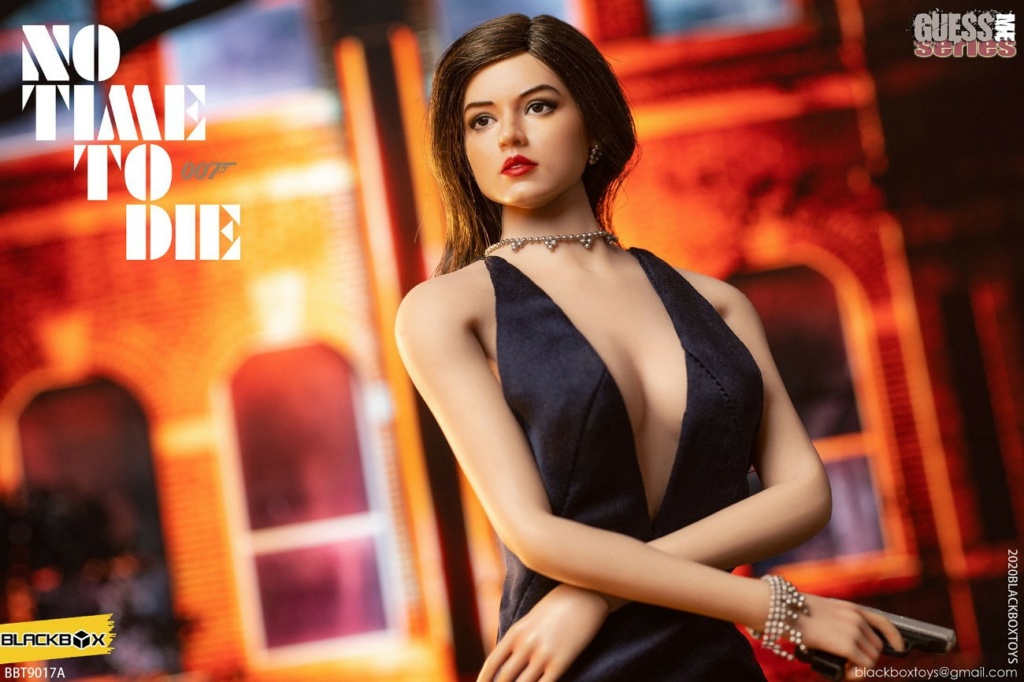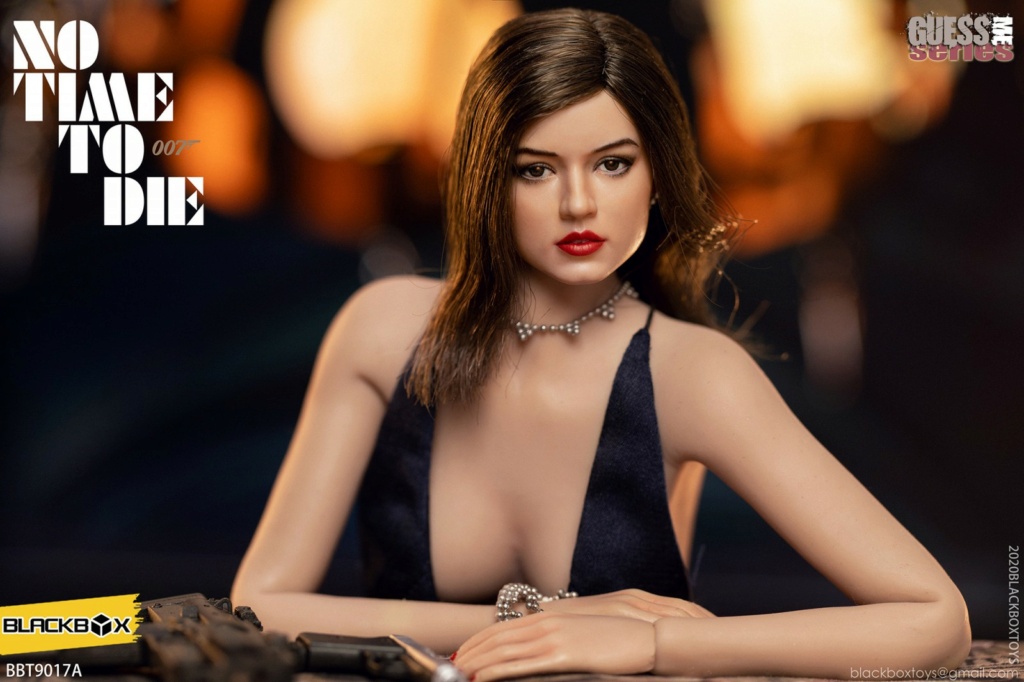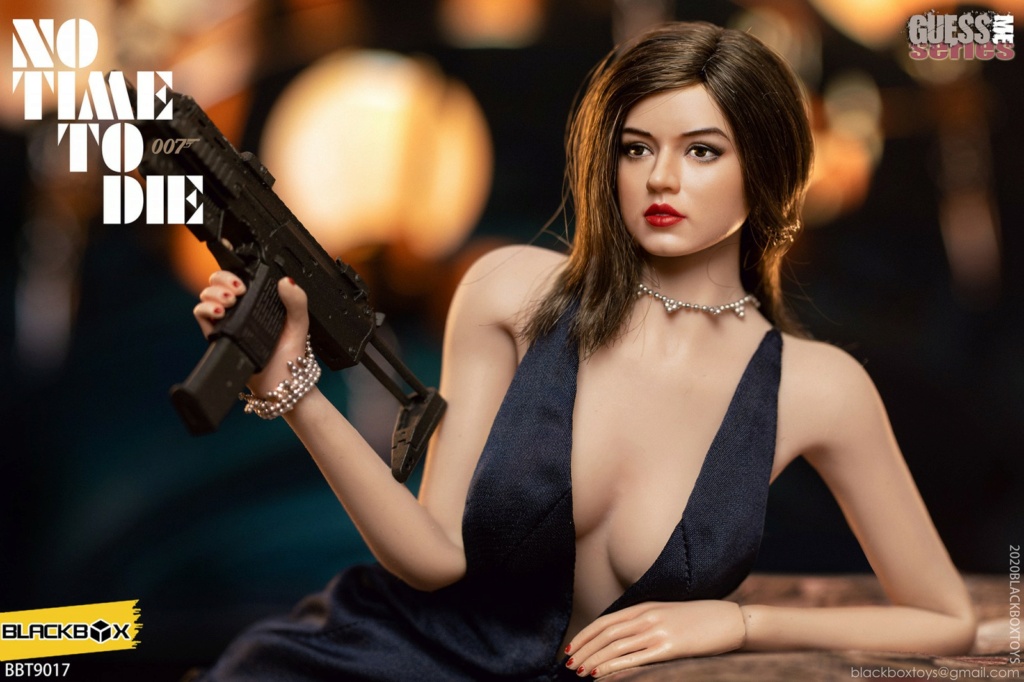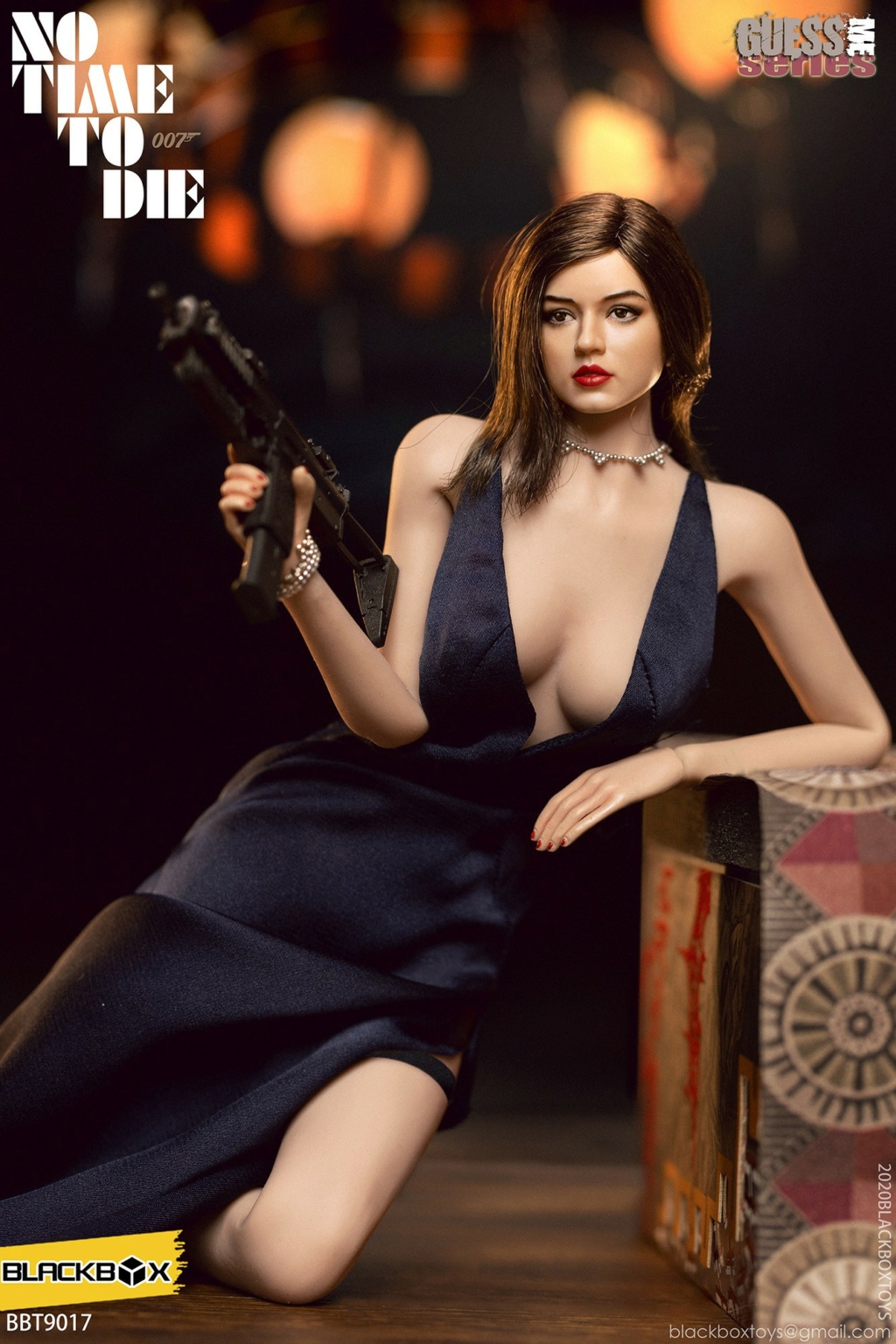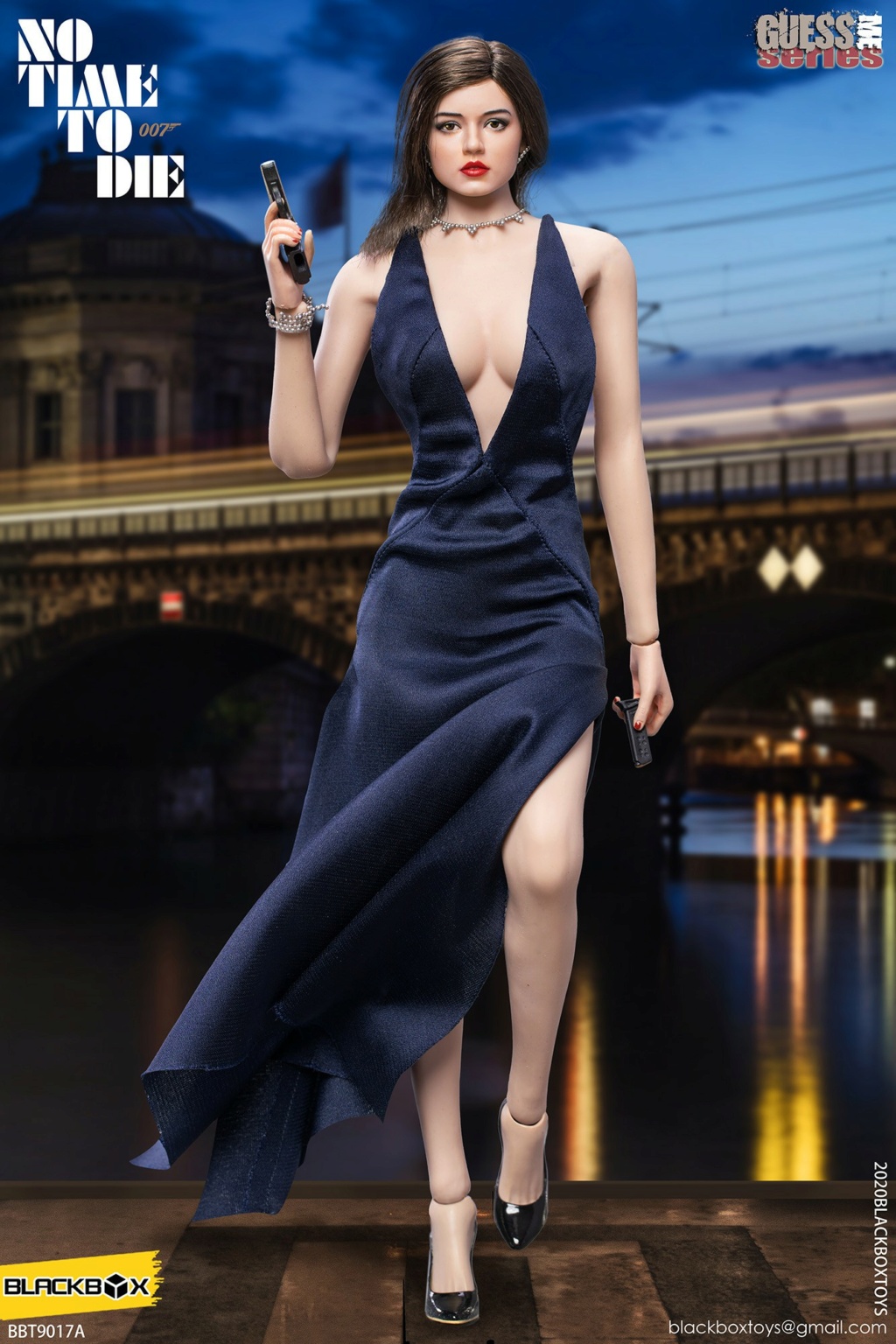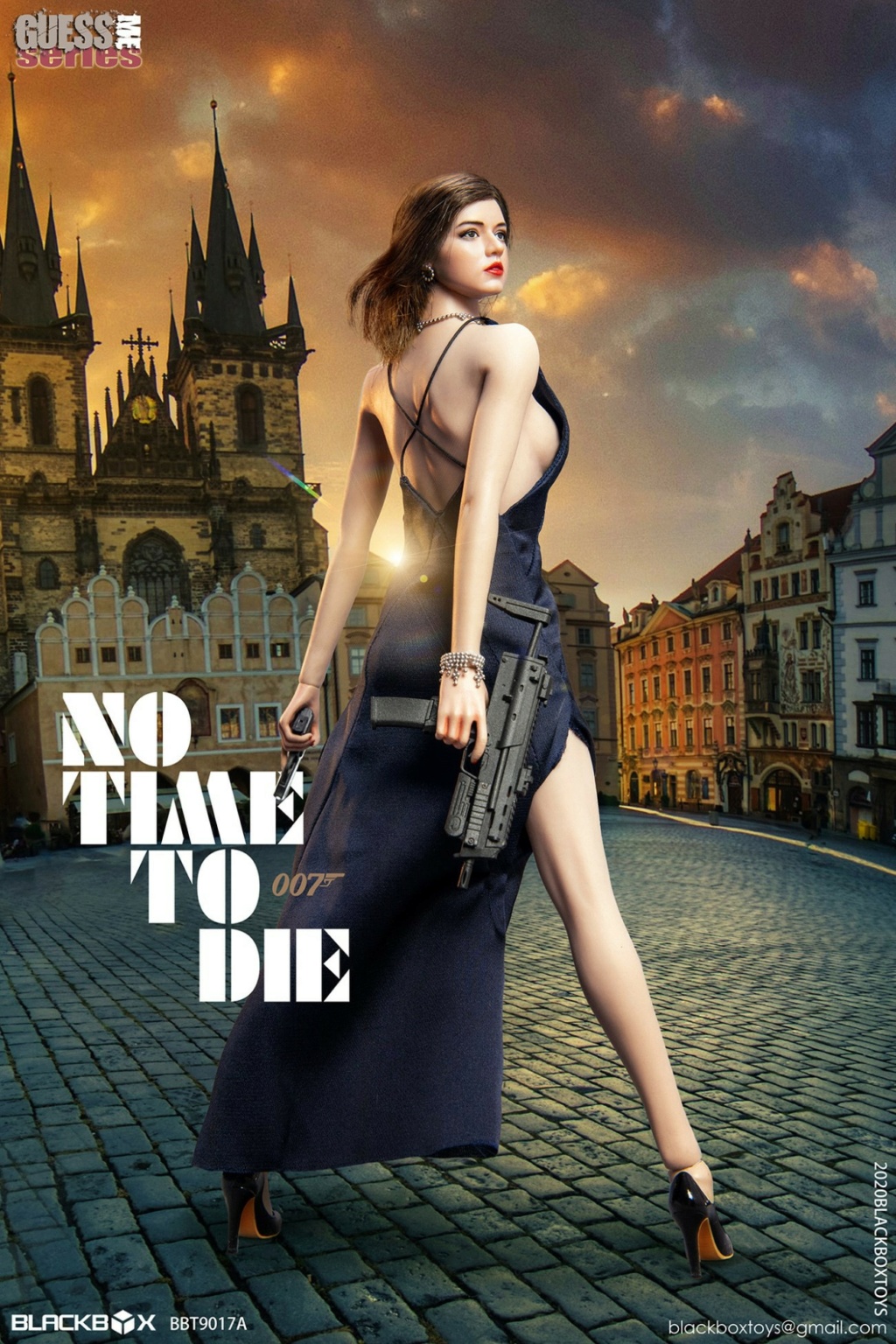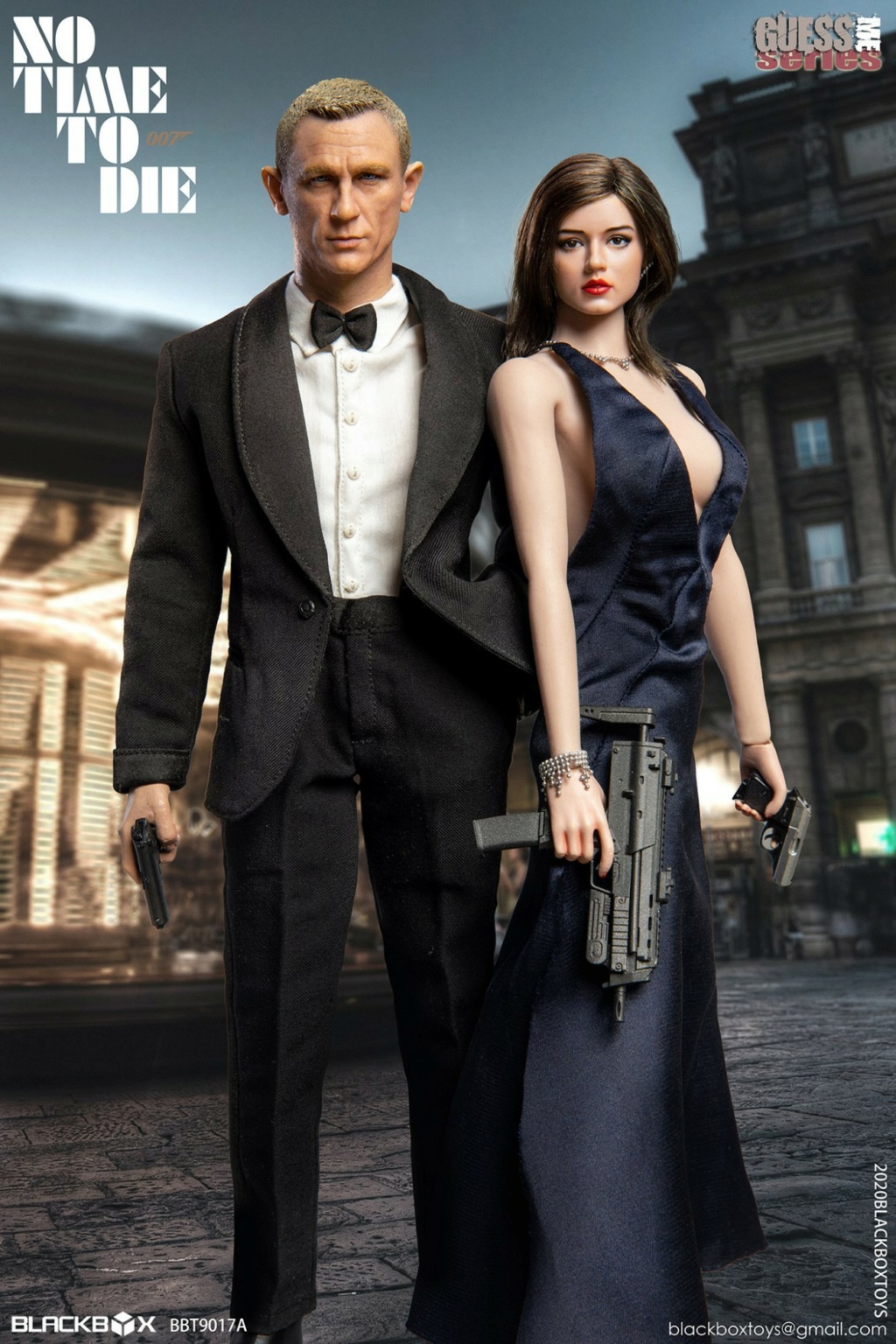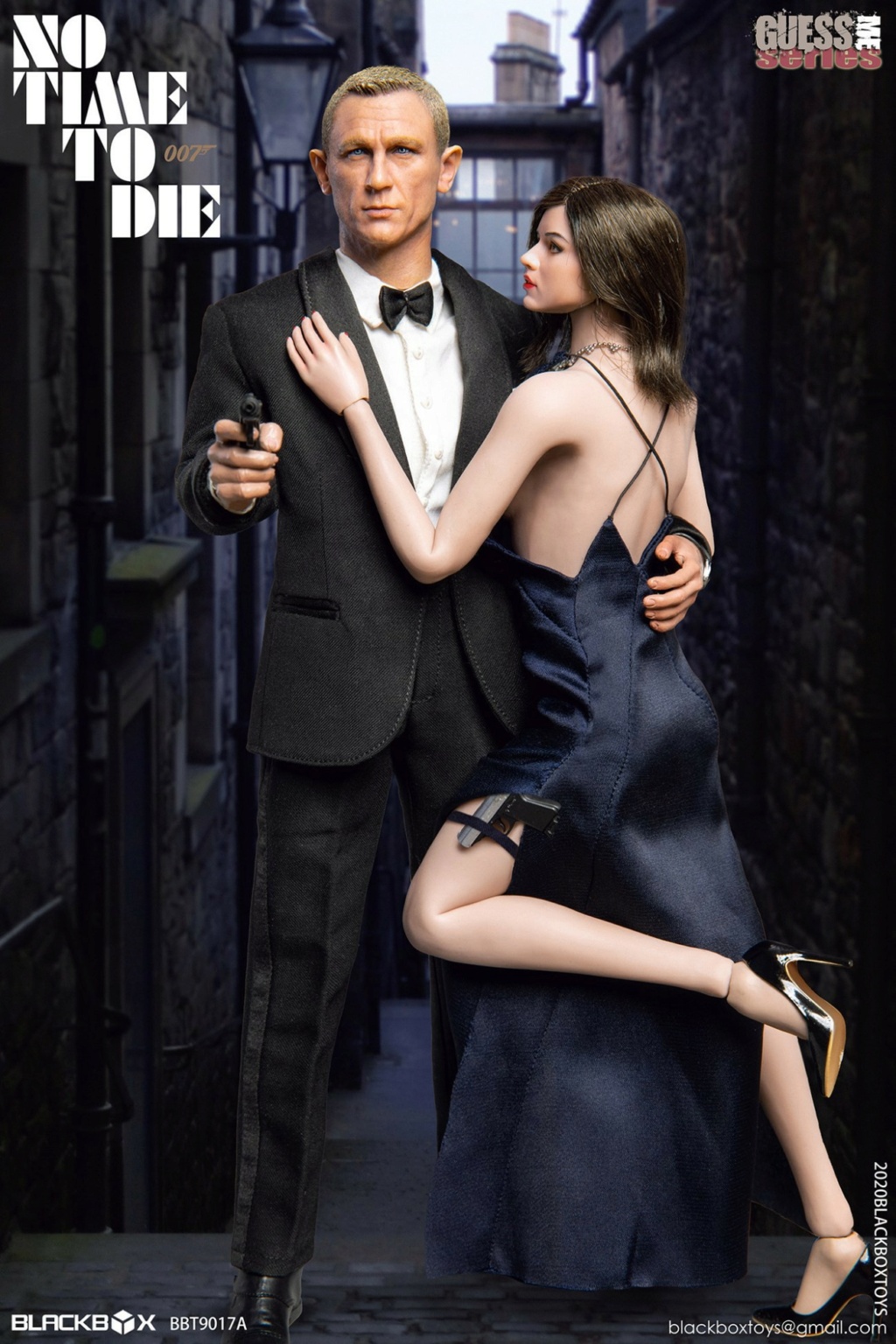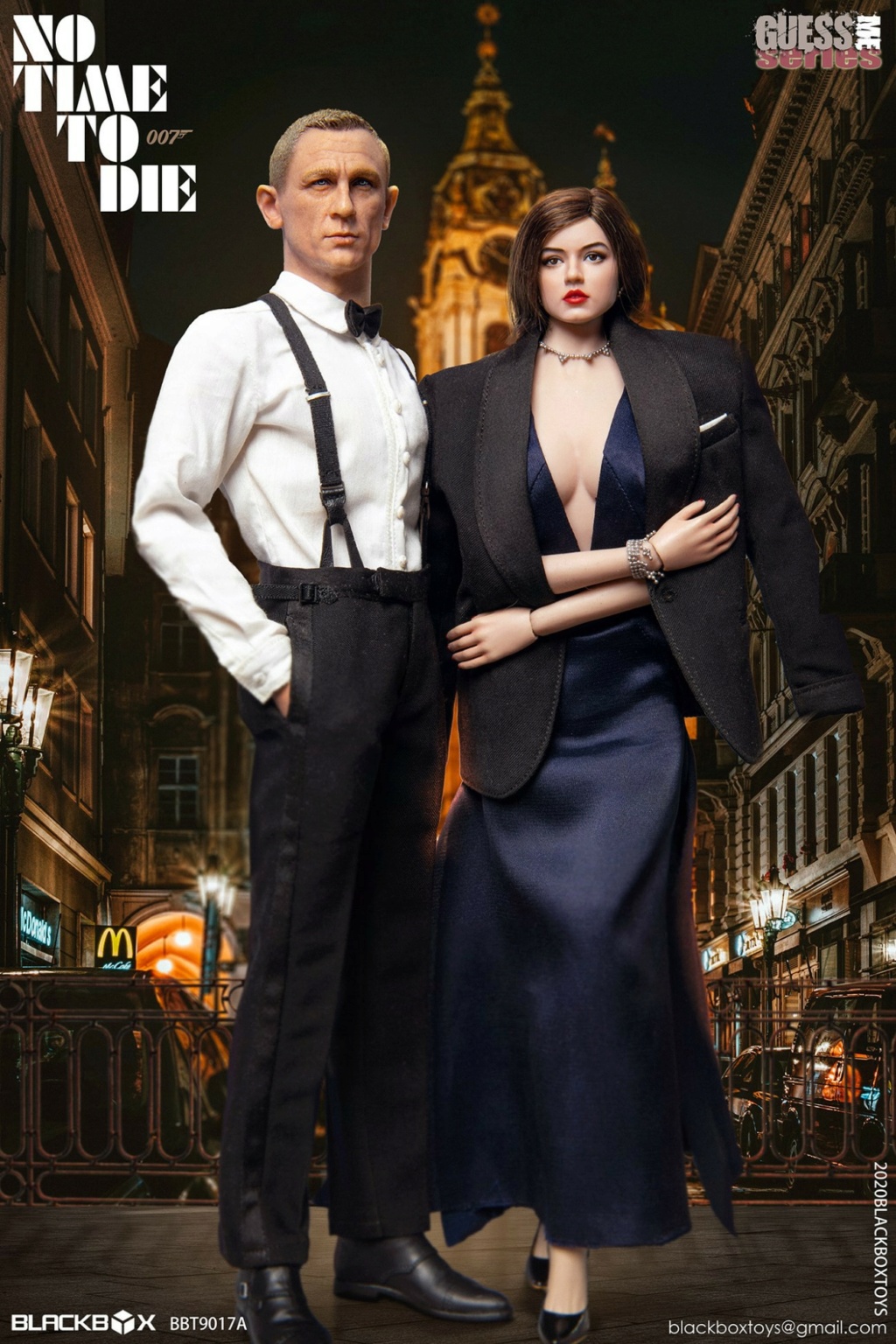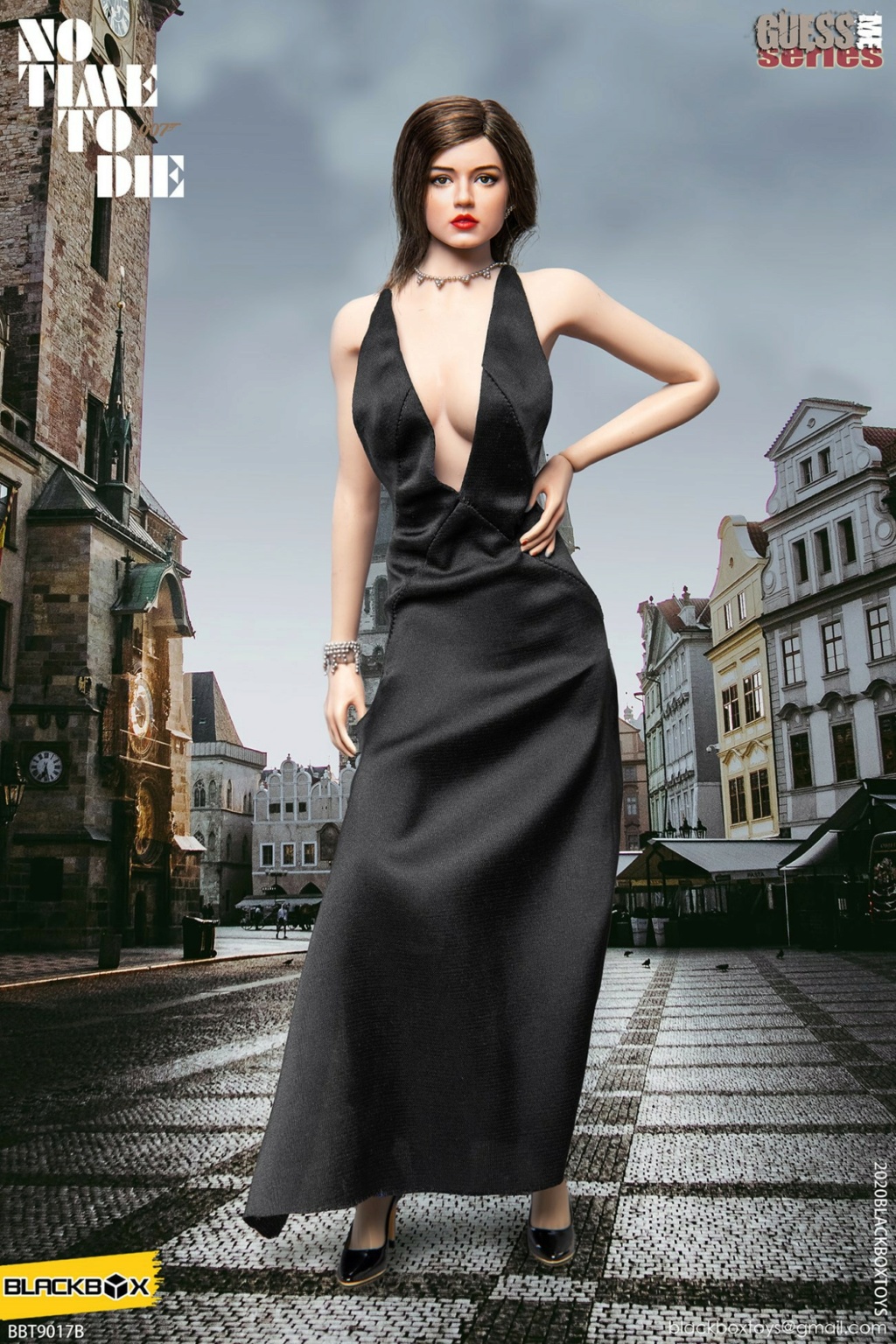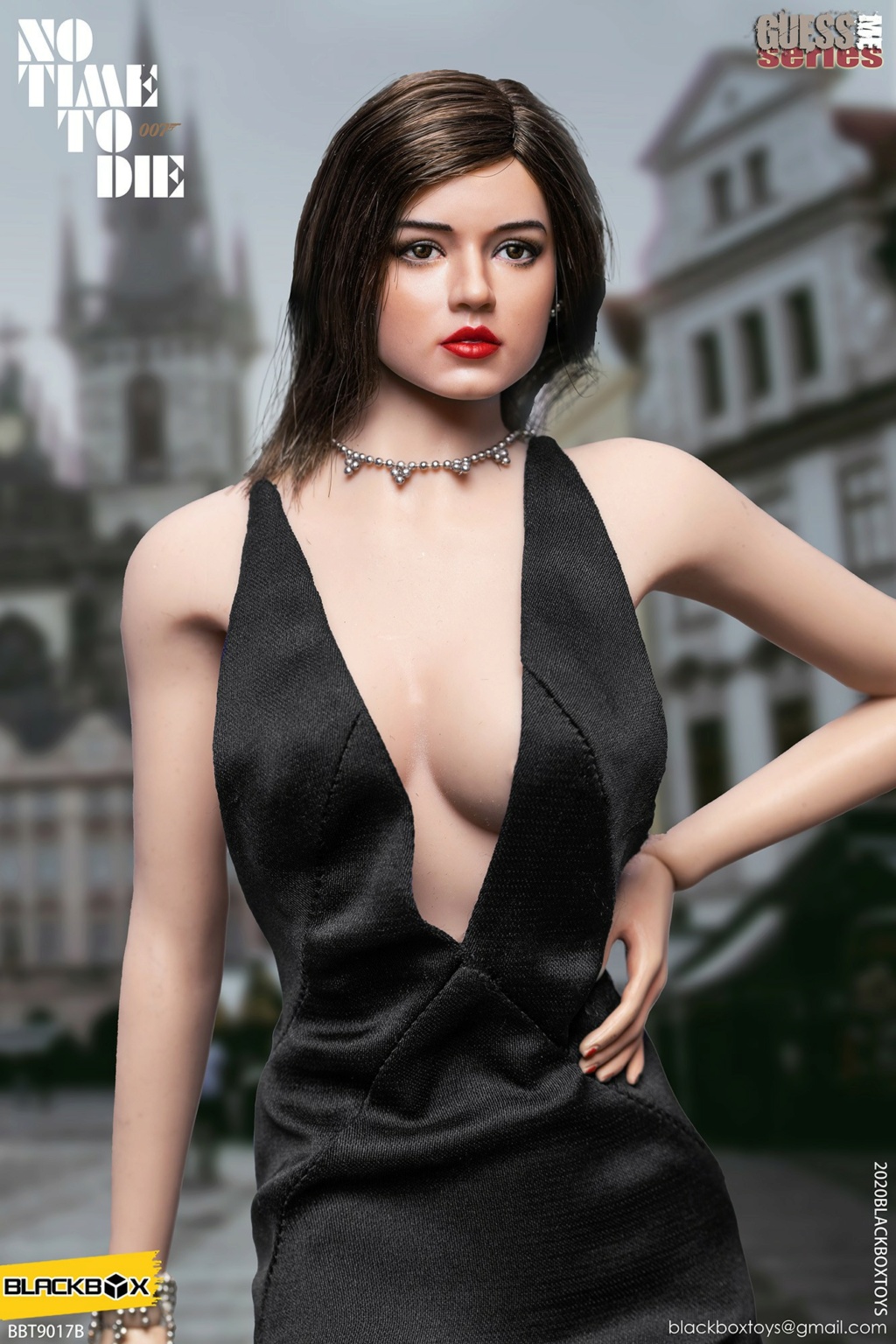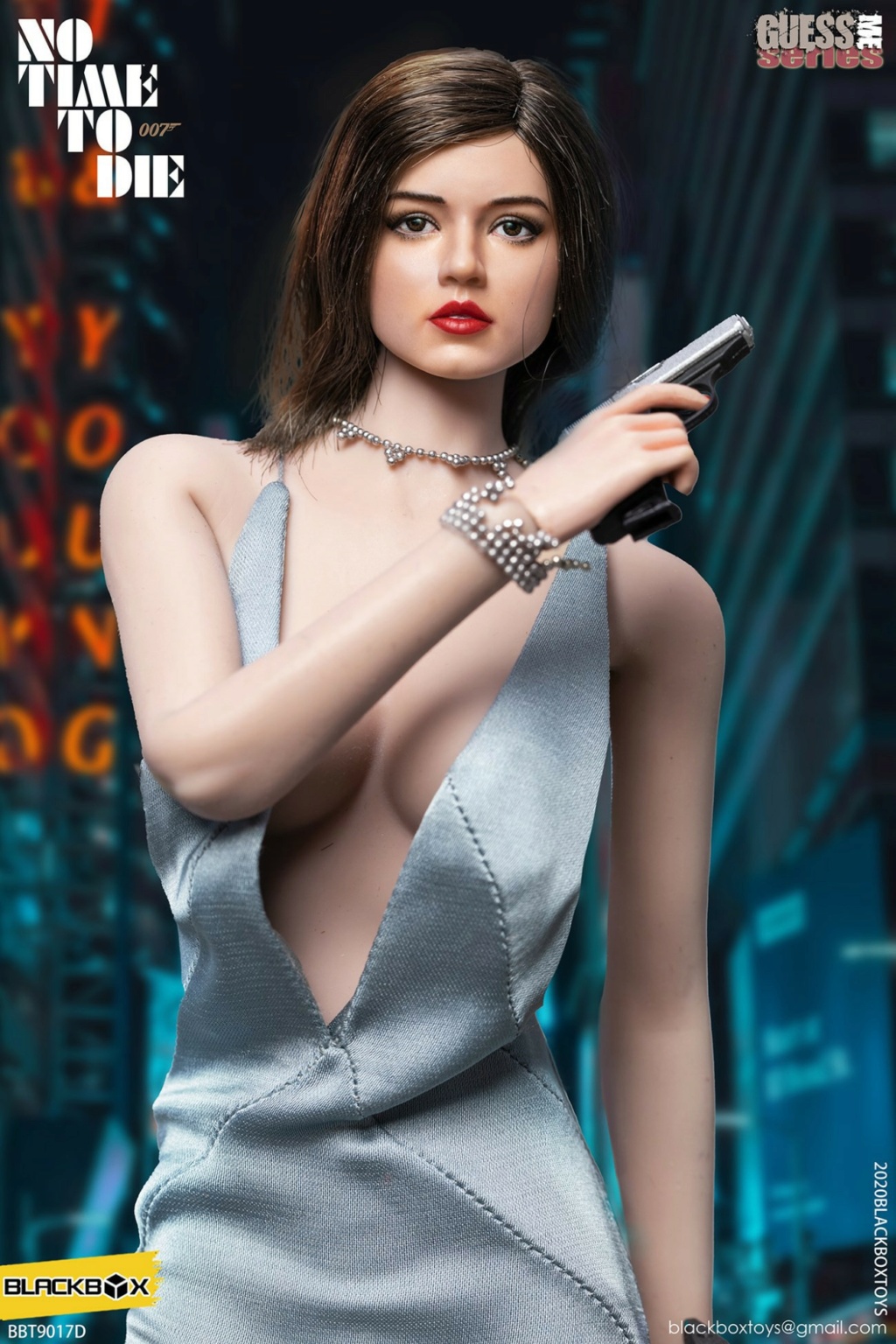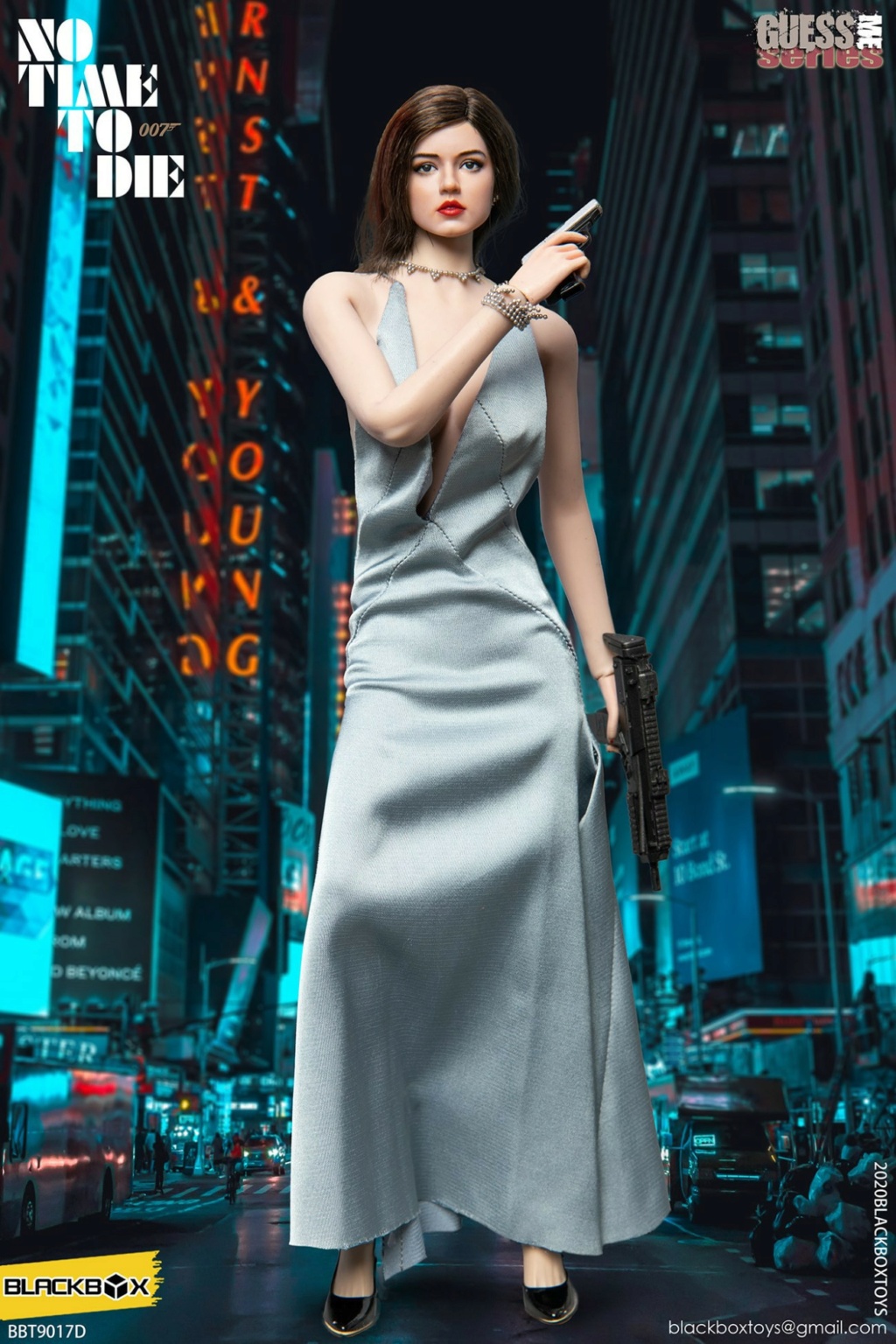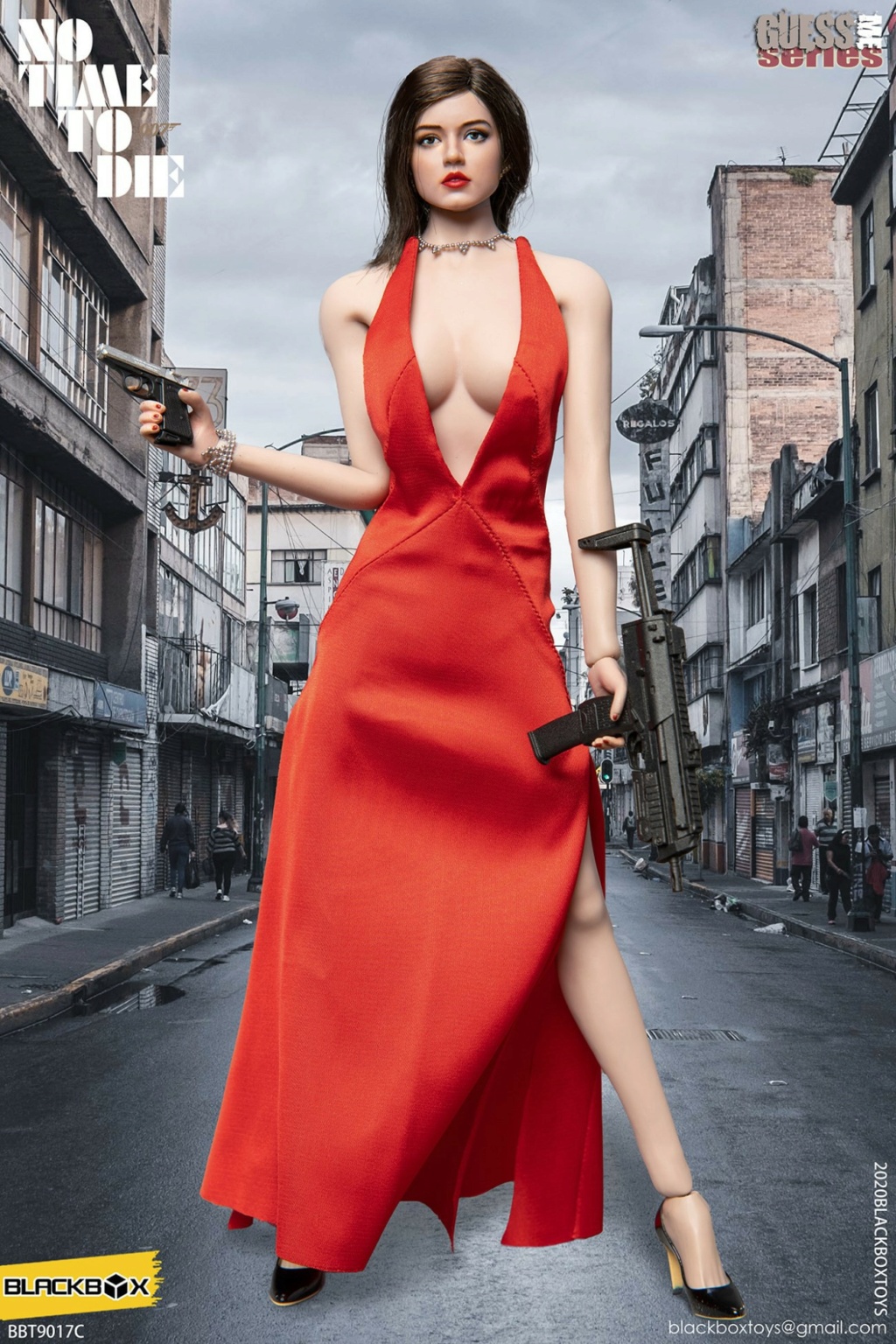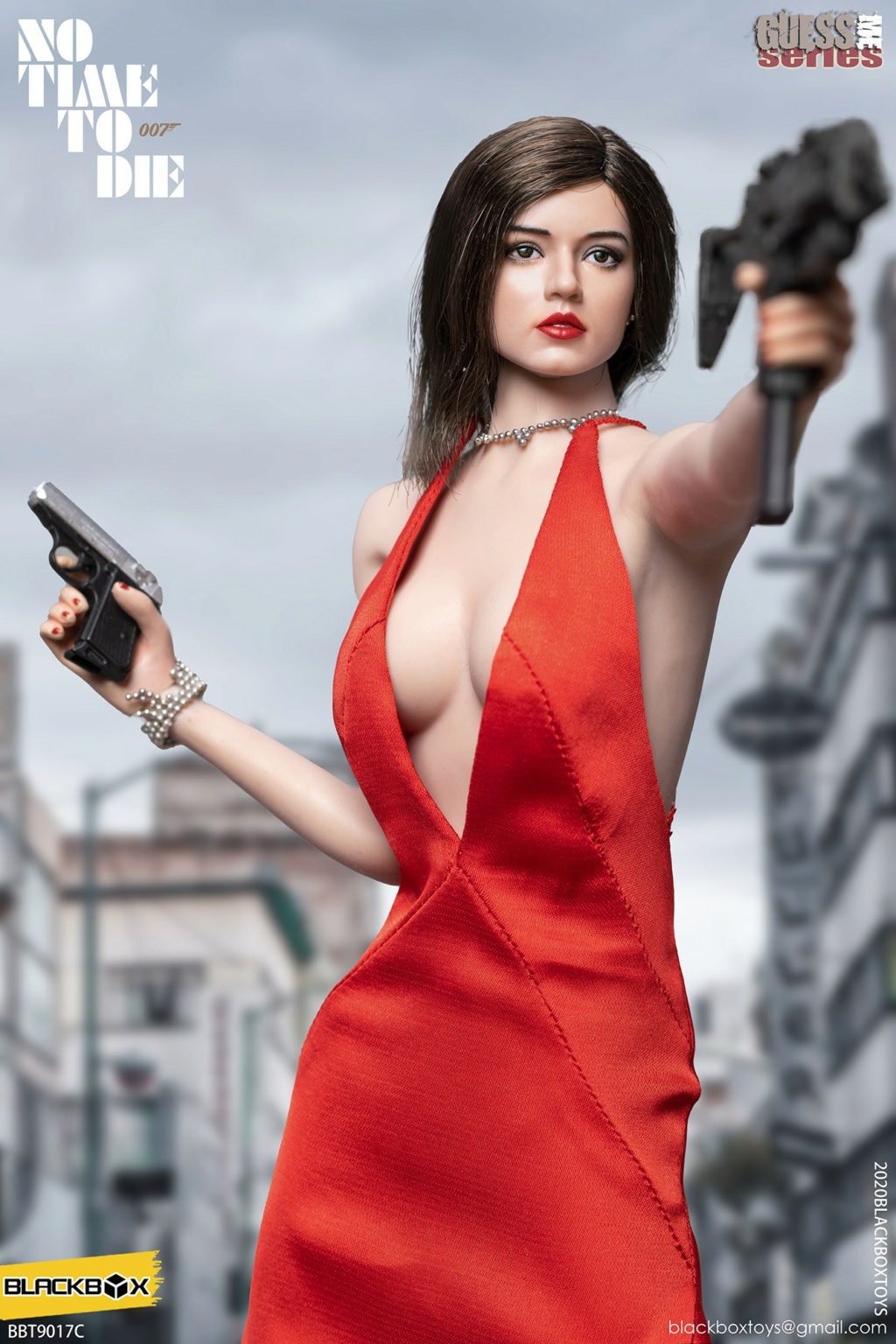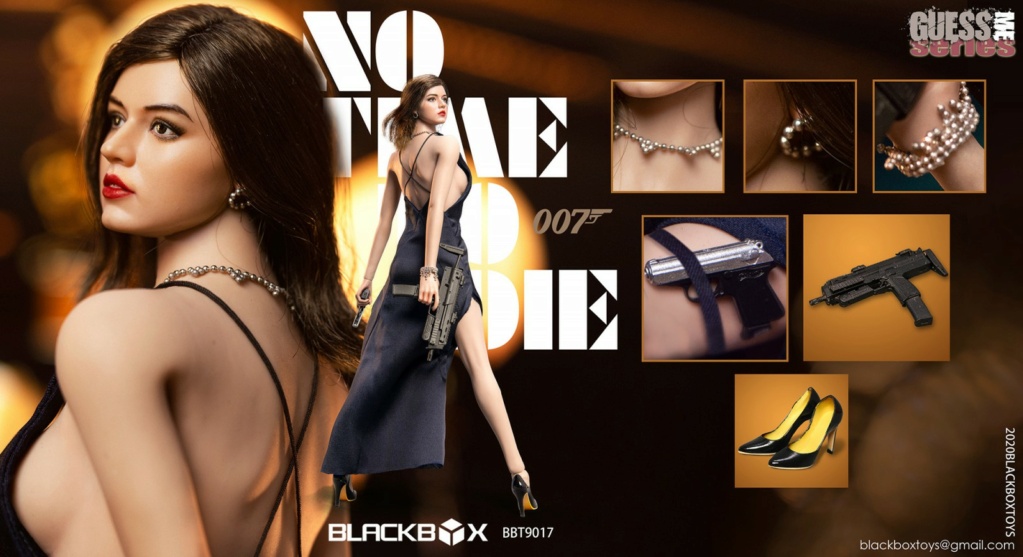 #newproduct
#BlackBoxToys
#GuessMeSeries
#NoTimeToDieGirl
#female
#headsculpt
#dress
#accessories
#clothing
#movie-based