He was the right hand of He Who Must Not be Named but fell into disgrace after being captured and sent to Azkaban prison after after the events in Harry Potter and the Order of the Phoenix. The latest 1:6 scale collectible figure in the Star Ace Harry Potter line is Lucius as a prisoner in Azkaban. This movie-accurate collectible figure features realistic hair and an authentic likeness of Jason Isaacs as Lucius Malfoy as seen in Harry Potter and the Half-Blood Prince. His prisoner placard, shackles, neck brace and Arm sling, as well as his snake-head wand/cane are included.
Product Code SA0040
Product Name Lucius (Prisoner Edition) Lucius Malfoy (Prisoner)
Ratio 1/6 (about 30 cm in height)
Series My favorite movie series
1/6 Lucius (Prisoners Edition) Activity figures include:
- 1/6 movable body, height about 30 cm
- A movable body with multiple joints
- Actuality is very high, and the character's role in the movie "Harry Potter and the Half-Blood Prince" is achieved
- A Lucius head eagle with detailed facial expressions and delicate skin lines
1. Accessories:
. 3 only replaceable palms, including:
- 1 pair of natural hand palms
- 1 hand palm with magic wand
2. Clothing:
- 1 prisoner shirt
- 1 prisoner trousers
- 1 neck stabilizer
- 1 hand bandage
- 1 pair of black prisoner shoes
3. Other accessories:
- 1 handcuffs
- 1 Lucius magic wand
- 1 prisoner tag
- 1 pair of black leather shoes
4. Puppet stand connecting platform
Sale Date: Season 4 of 2018
** The final product may differ slightly from the prototype.
** All information is subject to change without notice.
TM &(c)Warner Bros. Entertainment Inc.
Harry Potter Publishing Rights @ JKR.
(s18)
(c)2018 Star Ace Toys Limited. All Rights Reserved.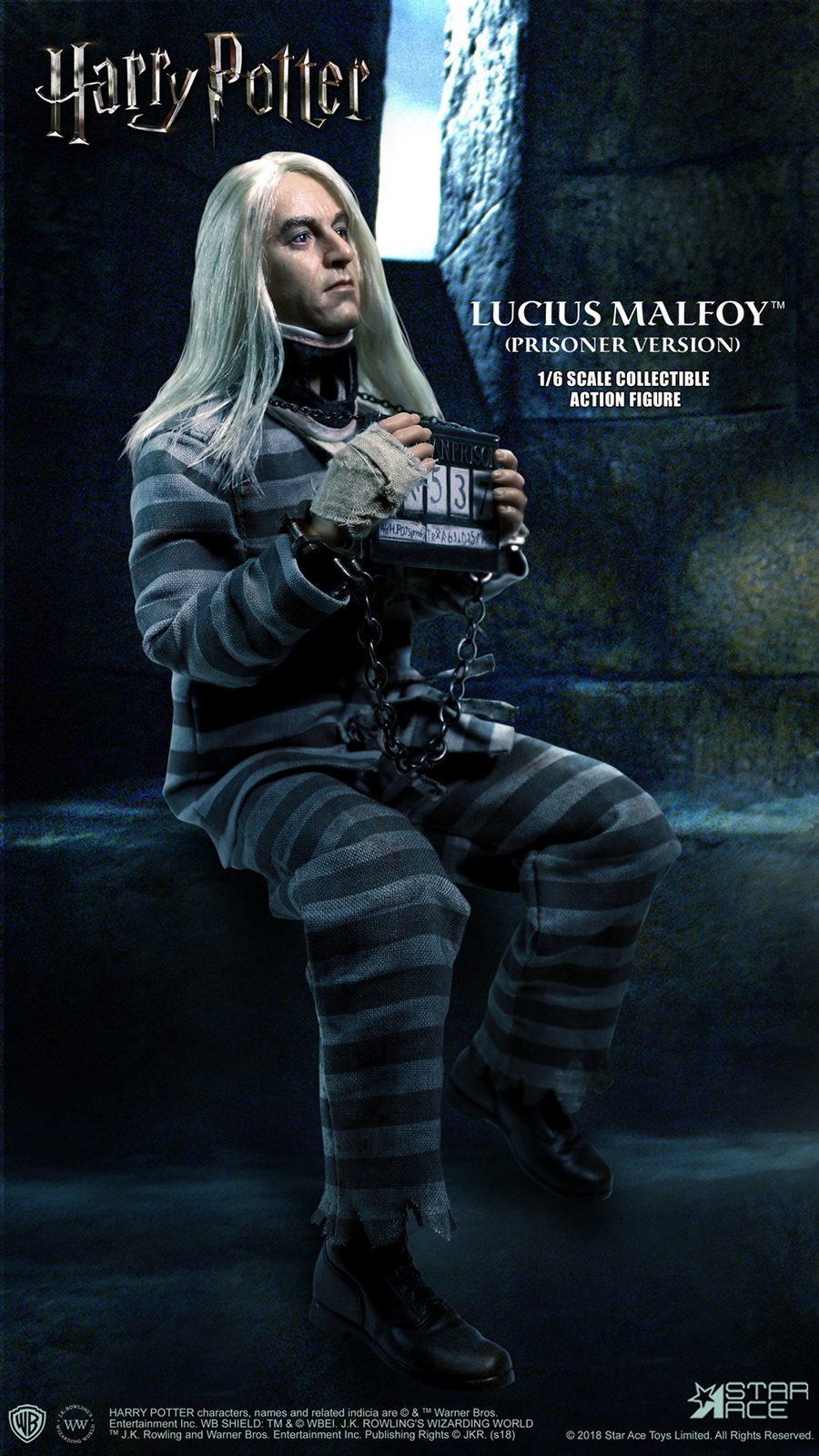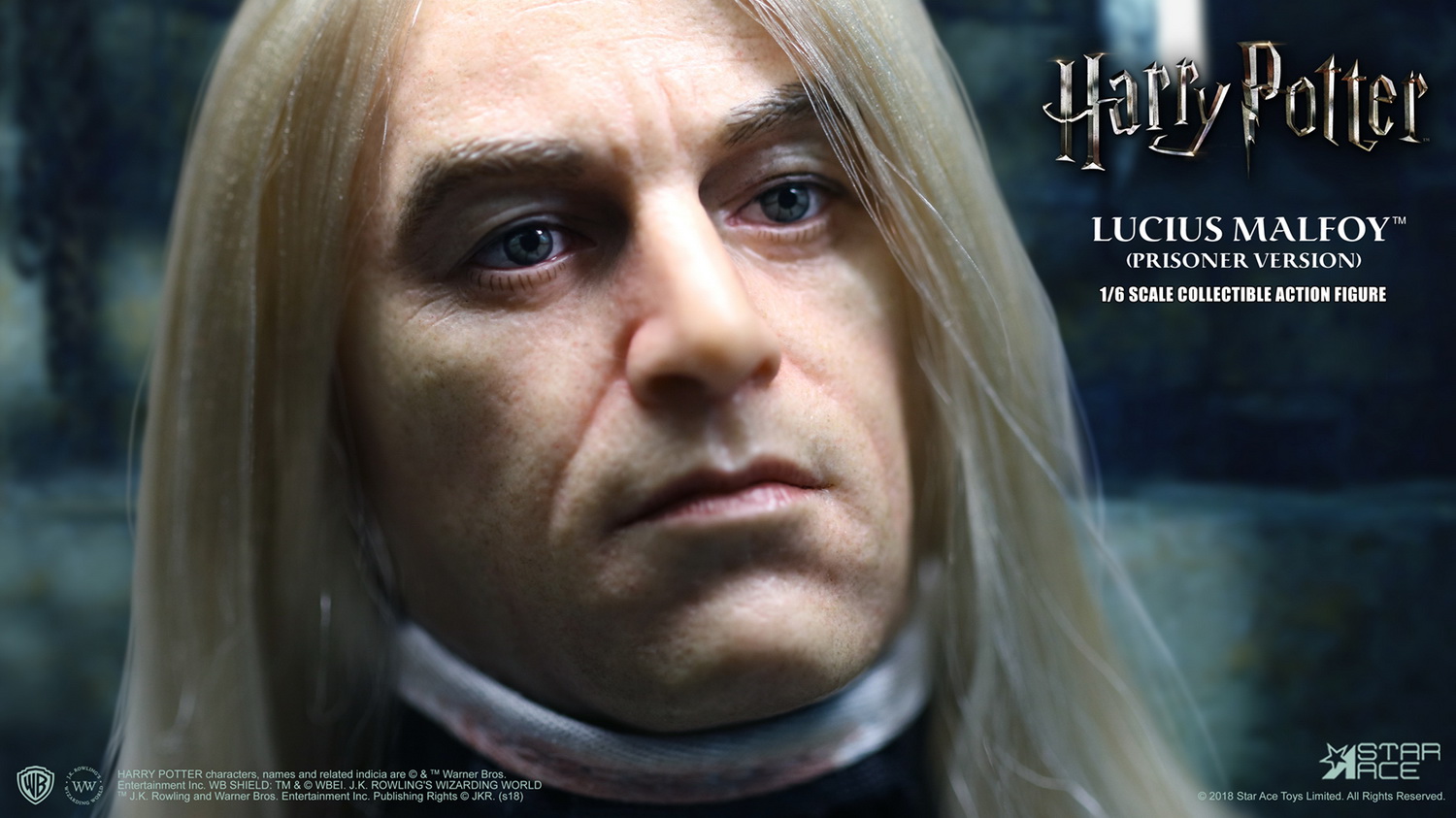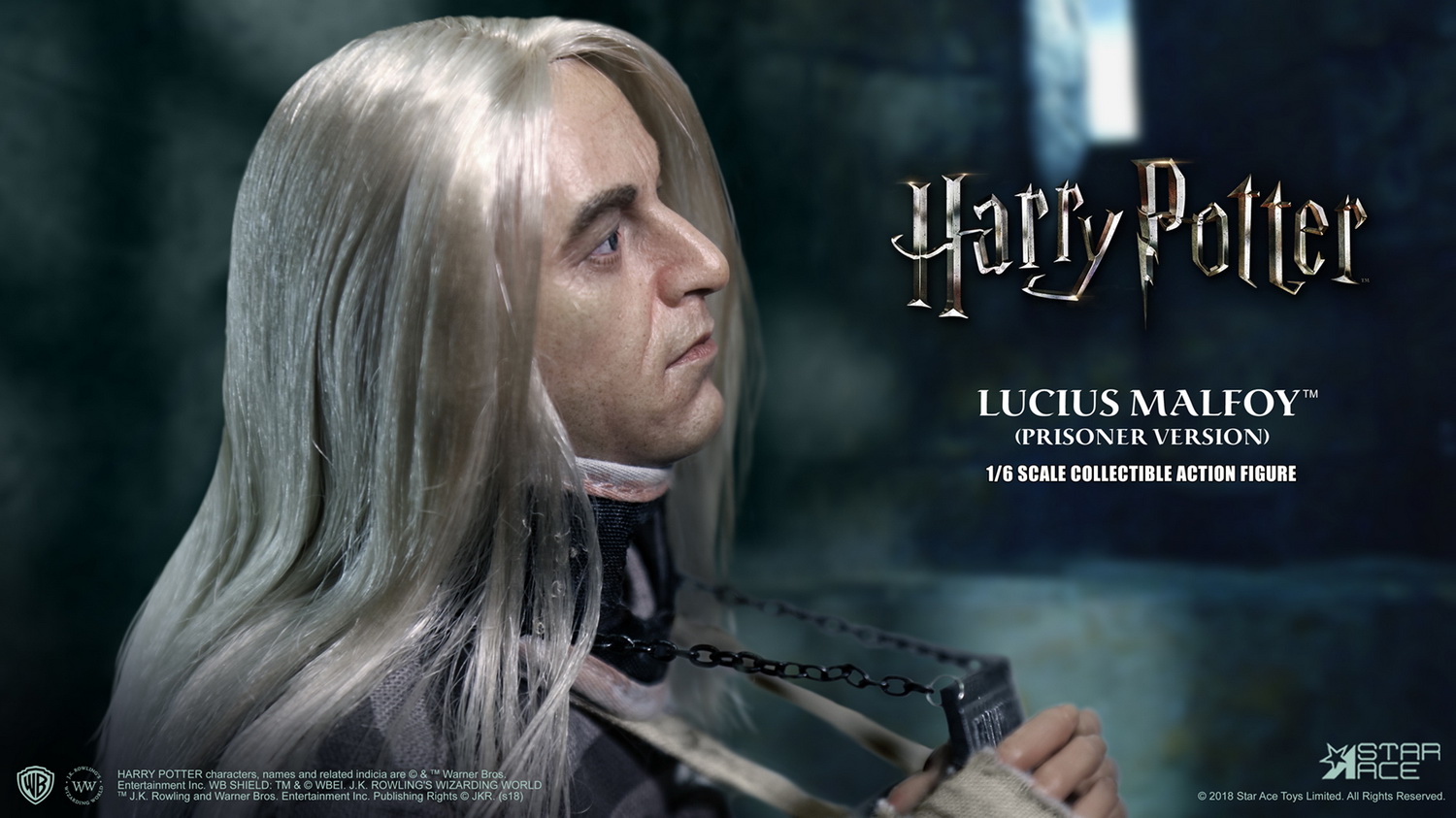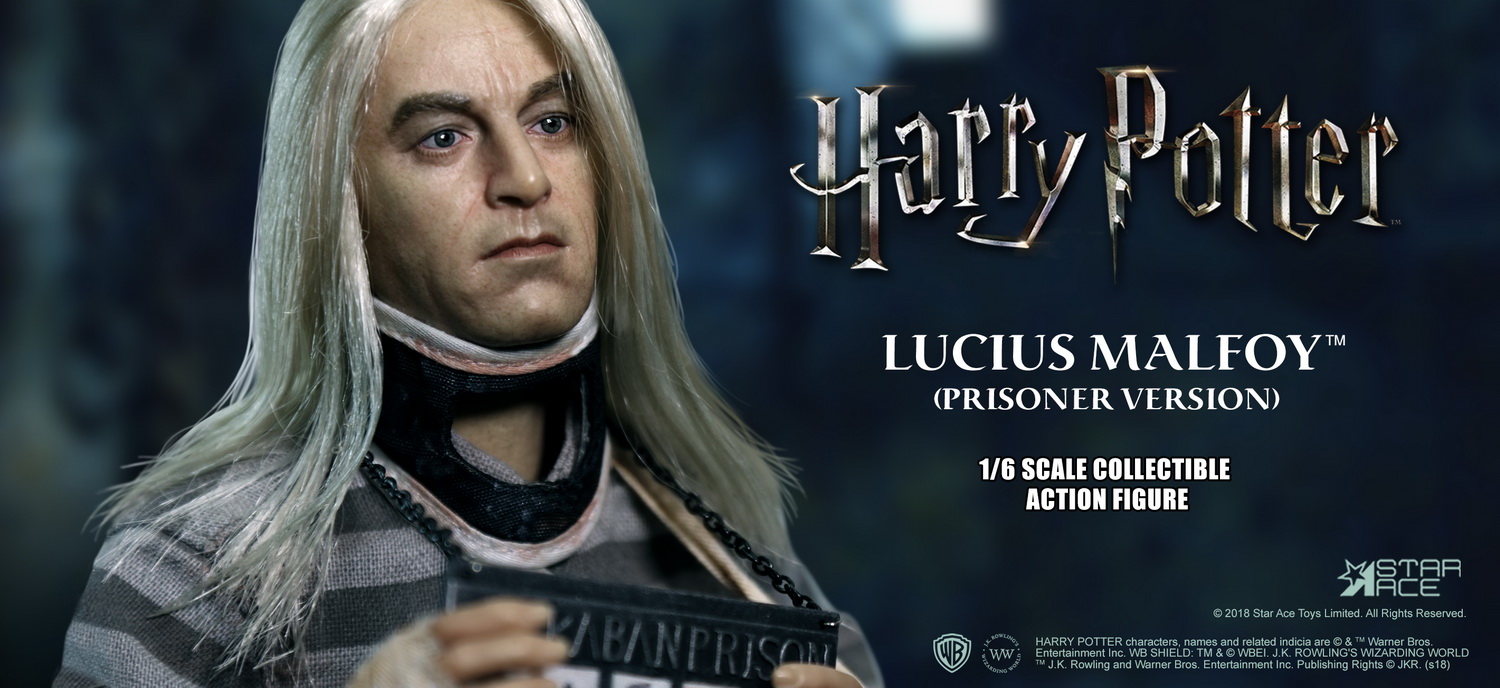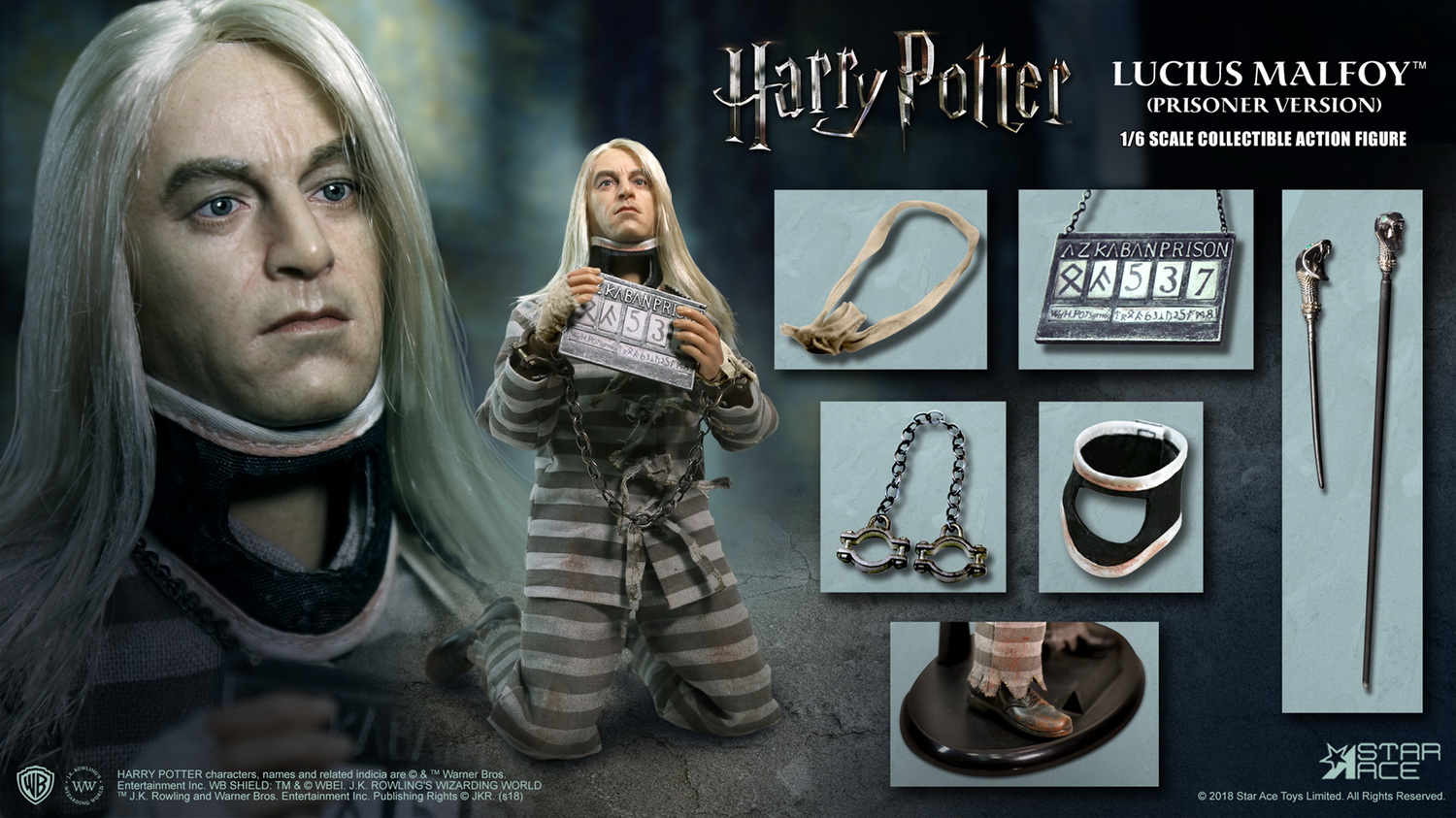 #newproduct
#HarryPotter
#movie
#LuciusMalfoy
#Prisoner
#fantasy
#male
#StarAce
#JasonIsaacs