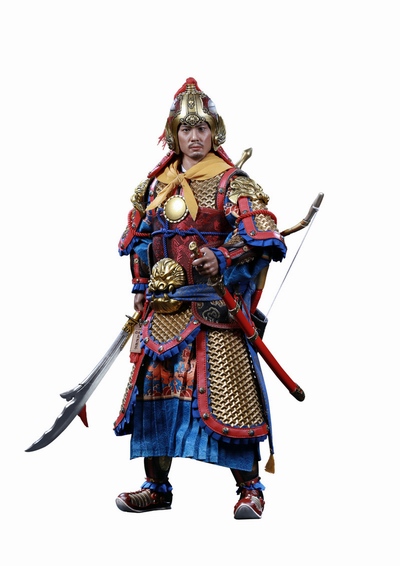 [Ding Sheng Mo Play] New Products: 1/6 The generals of the Han Dynasty (Pure Copper Handmade Mountain Wen Jia) - Police Gold Edition / Police Silver Edition / Dragon Screen Set.
(Code: DS003 ammunition)
Master Fang Fang
, researcher of costume history, author of "Q version of Da Ming Yi Guan Zhi", member of Ming Dynasty Emperor Mausoleum Research Association, Weibo signed from the media.
Due to the special circumstances of Chinese cultural faults, there has been a shortage of information in the restoration of costumes of ancient figures, especially armor.
The research on the clothing of the owner of Fangfang can be described as in-depth and comprehensive, especially in the detailing of the clothing pattern and the quantification of the size of the clothing structure.
It provides a lot of reference materials for Hanfu fans.
In 2018, the team of the Dingsheng took a year to build the role of the two great generals in the Ming Dynasty according to the famous paintings of the Ming Dynasty.
During the development process, we encountered many problems such as insufficient data, material matching, pattern design, etc. In the communication with Teacher Dong, we got a lot of inspiration and help.
Dingsheng team thanked Mr. Dong Jin (Master Fang) for providing advice and support for our products.
I am also grateful to other scholars like Dong, who are dedicated to spreading Chinese ancient culture and dress, to bring more possibilities to the development of the ancient soldiers market!
Ding Shengmo play DS003 1/6 out of the police into the big Han general (pure copper handmade mountain Wenjia) - police gold version / police silver version
Note: Order this product during the booking period to send the brocade flying fish suit (including flying fish suit, leather boots, belt)
Product List:
High simulation male head carving *1
Prime body*1
Hand type *6
Blue unicorn suit *1
White underwear*1
Trousers*1
Short ankle boots *1 double item *1
Golden Phoenix Wings*1
Shoulder swallow *2
Shirt (Mountain Alloy A)*2
Arm binding (山文合金甲)*2
Mirror (with leather armor)*1
Pair of 襟 甲 (山文合金甲)*1
Leg skirt (山文合金甲)*2
褌甲(山文合金前裆甲)*1
Shanwei (Shanwen alloy back armor)*1
Armor*2
勒甲绦*1
Robe belly*1
帛带*1
Abdominal swallowing *1
Dahan General's waist card*1
Embroidered spring knife (including scabbard, alloy) *1
Long handle big 釖 (alloy) *1
Golden bone *1
Bow*1
Arrow *5
Bow capsule*1
Quiver *1
DINGSHENG TOYS DS003 1/6 Imperial guards of the Ming Dynasty (Handmade pure copper armor ) A Chujing Ver. Golden Armor/B Chujing Ver. Silvery Armor

Note: Pre-order before the deadline can be given a set of brocade robe for free
(including robe, a pair of leather boots and belt).

List:
High quality male head*1
Body*1
Hands*6
Blue KyLin suit*1
White underwear*1
Trousers*1 pair
Short boots*1 pair
Neckerchief*1
Helmet*1
Beast on shoulder*1
Shoulder armor*2
Arm armor*2
Heart armor*1(with leather band)
Upper body armor*1
Skirt armor*2
Front crotch armor*1
Back crotch armor*1
Leg armor*2
Rope*1
Loincloth*1
Woven belt*1
Beast on waist*1
ID card of Jinyi wei*1
Sword (with metal scabbard)*1
Falchion*1
Golden hammer*1
Bow*1
Arrow*5
Bow bag*1
Arrow bag*1
Police gold version
A Chujing Ver. Golden Armor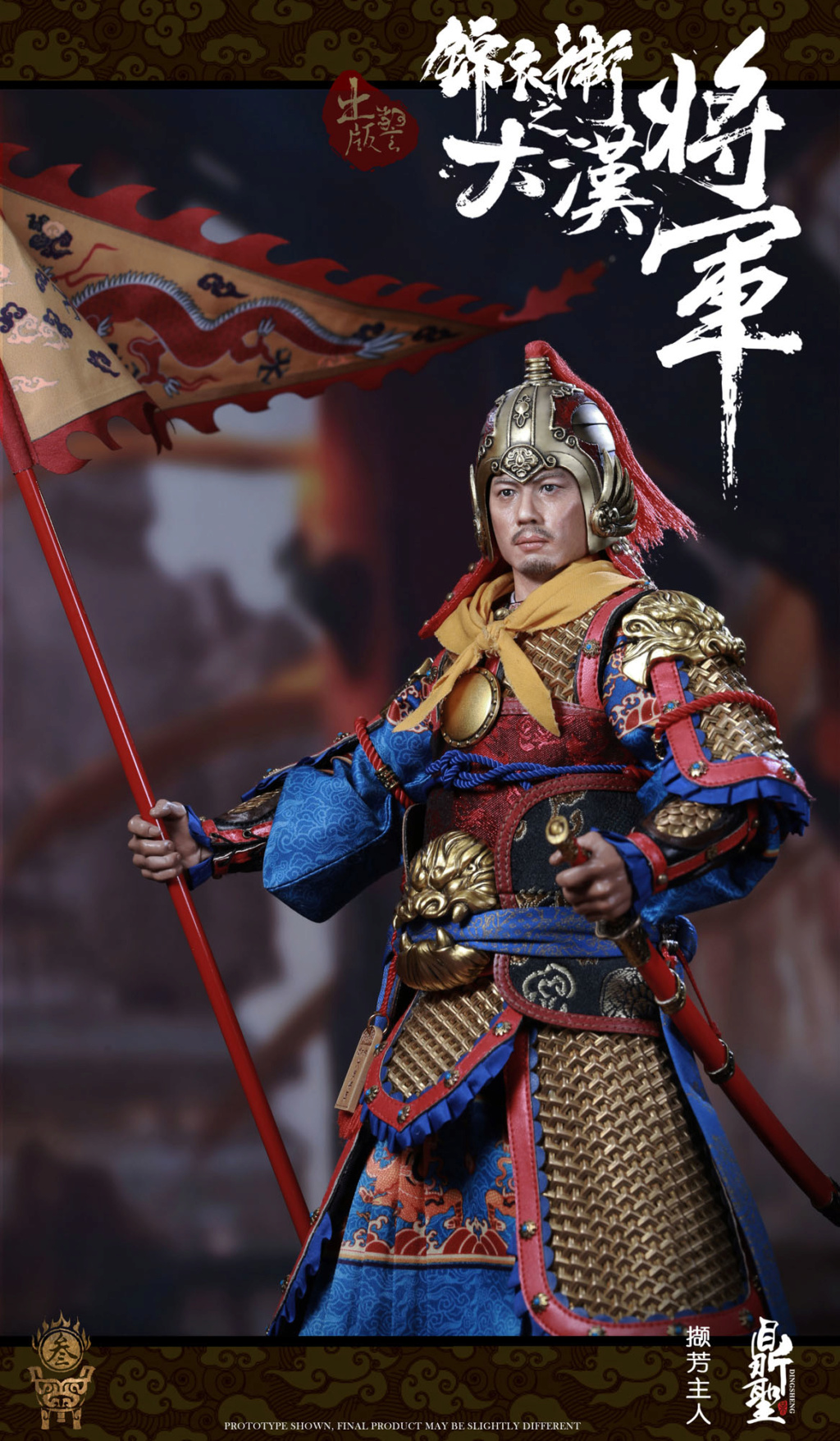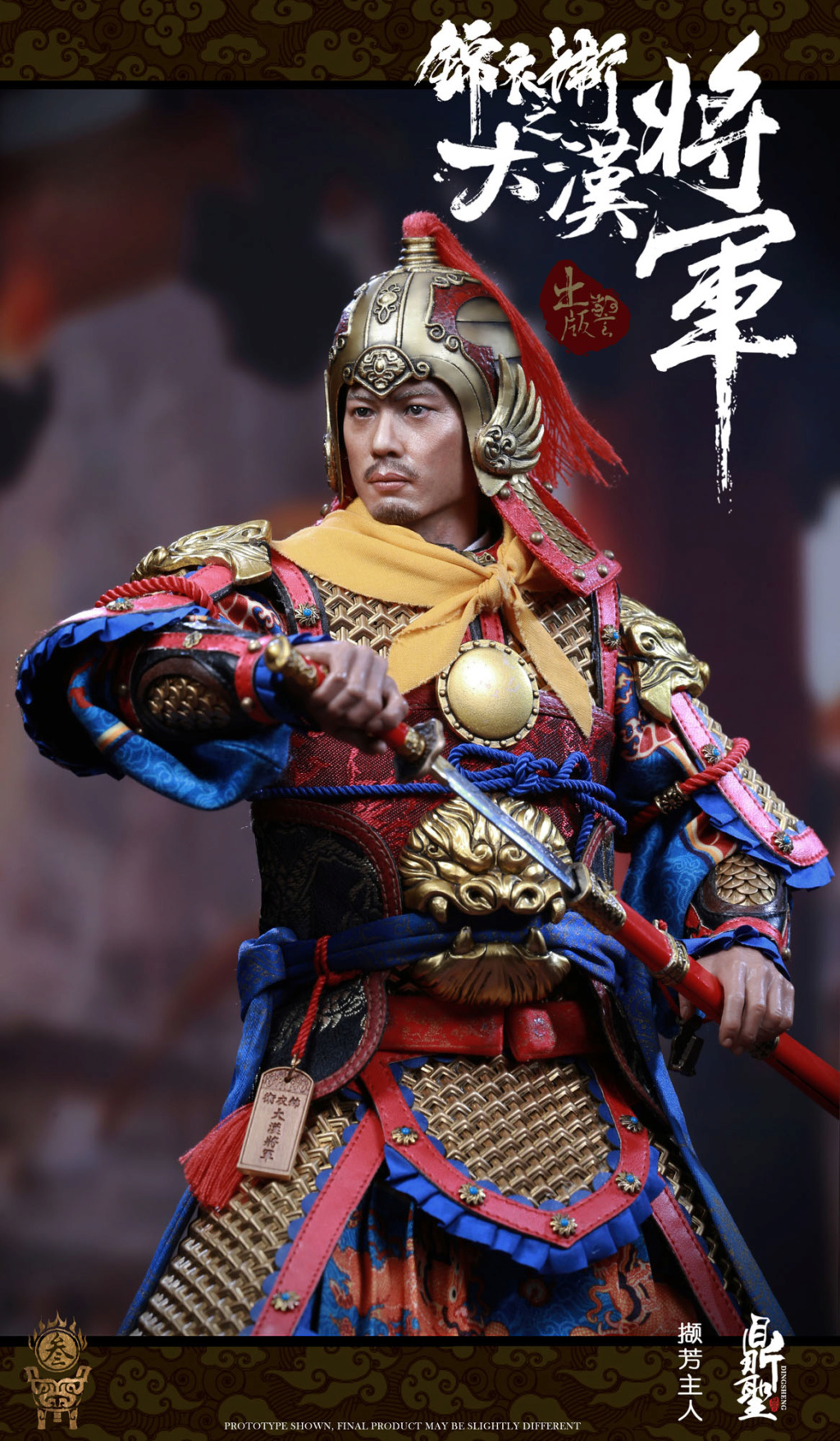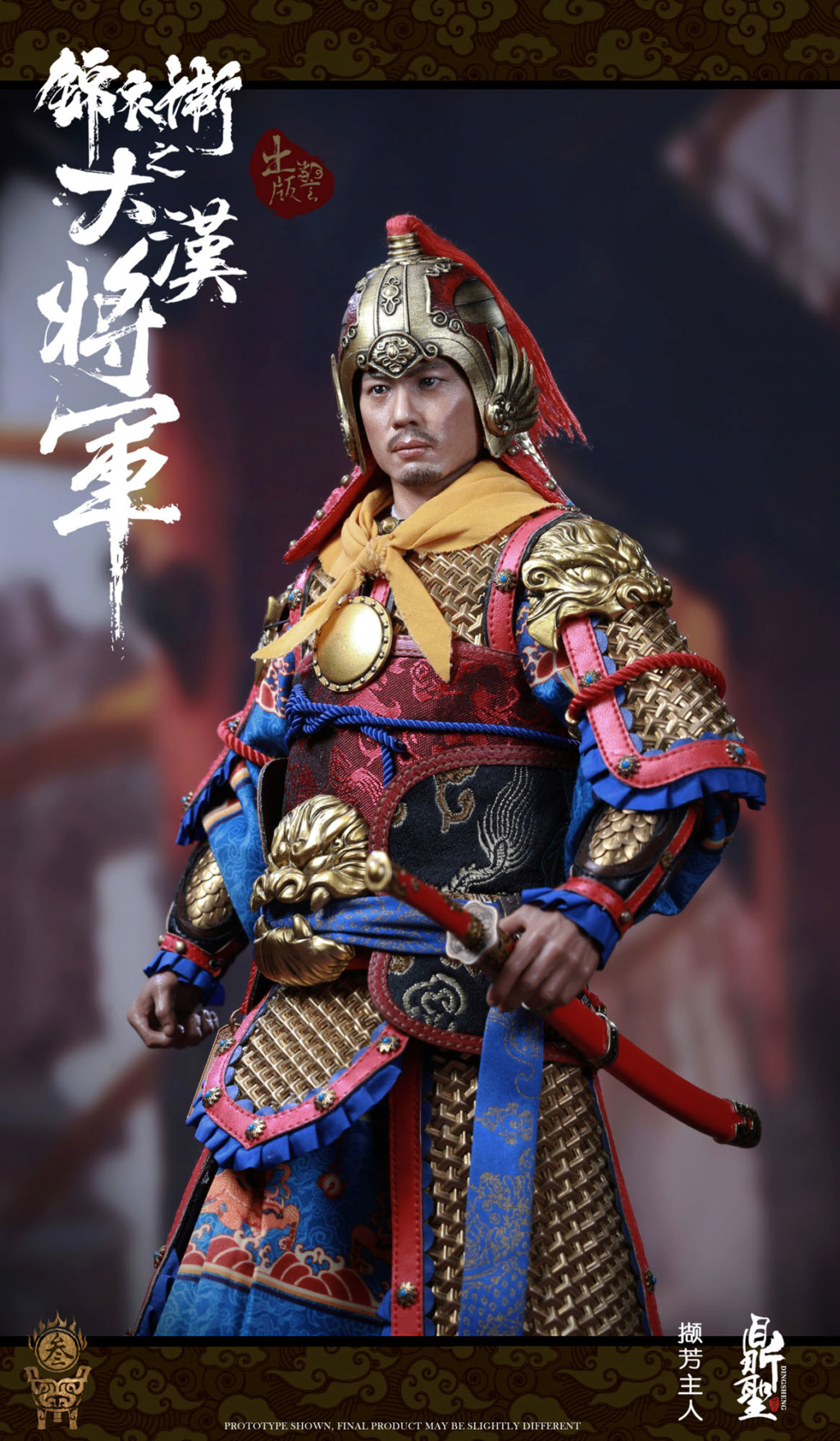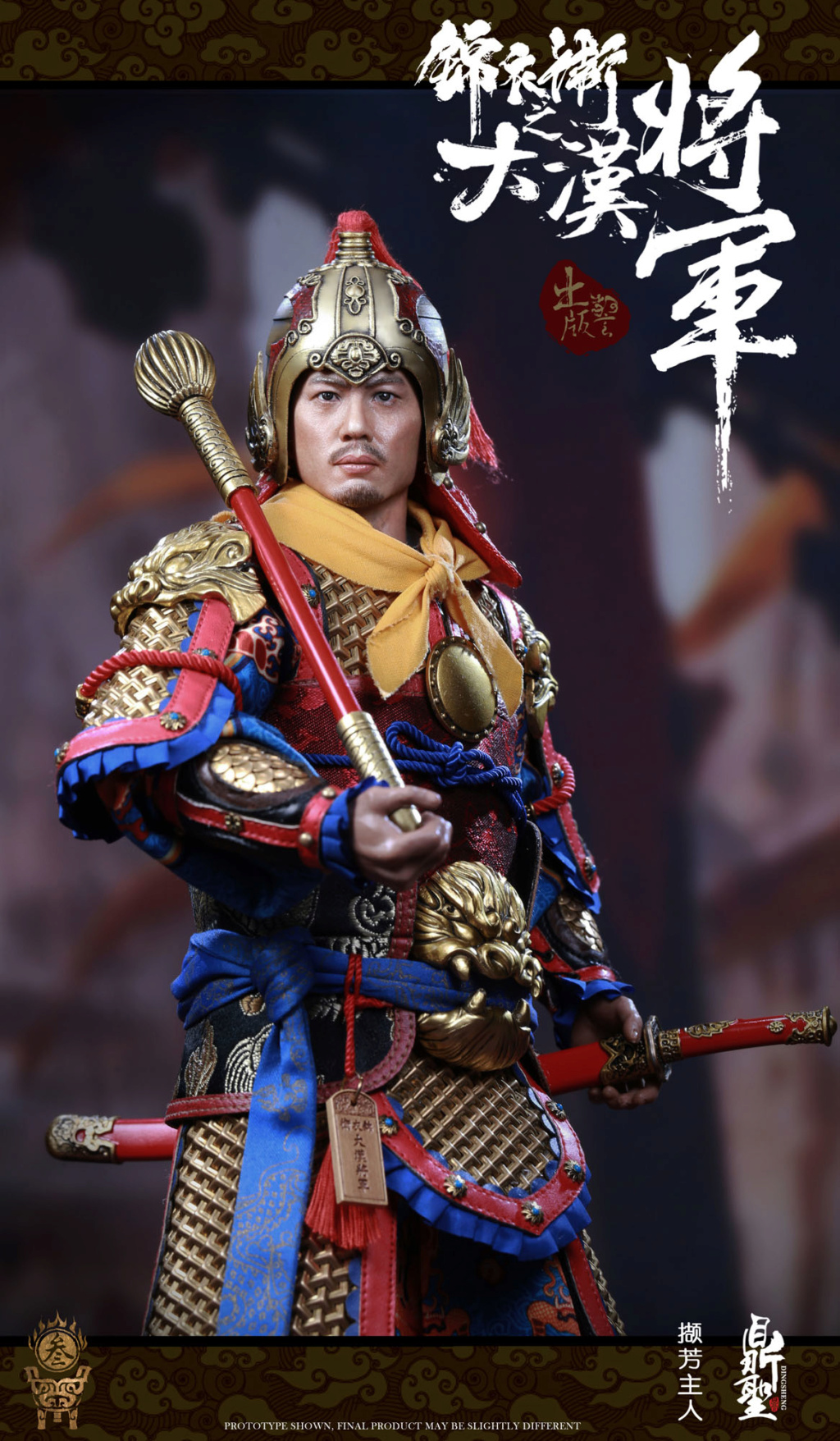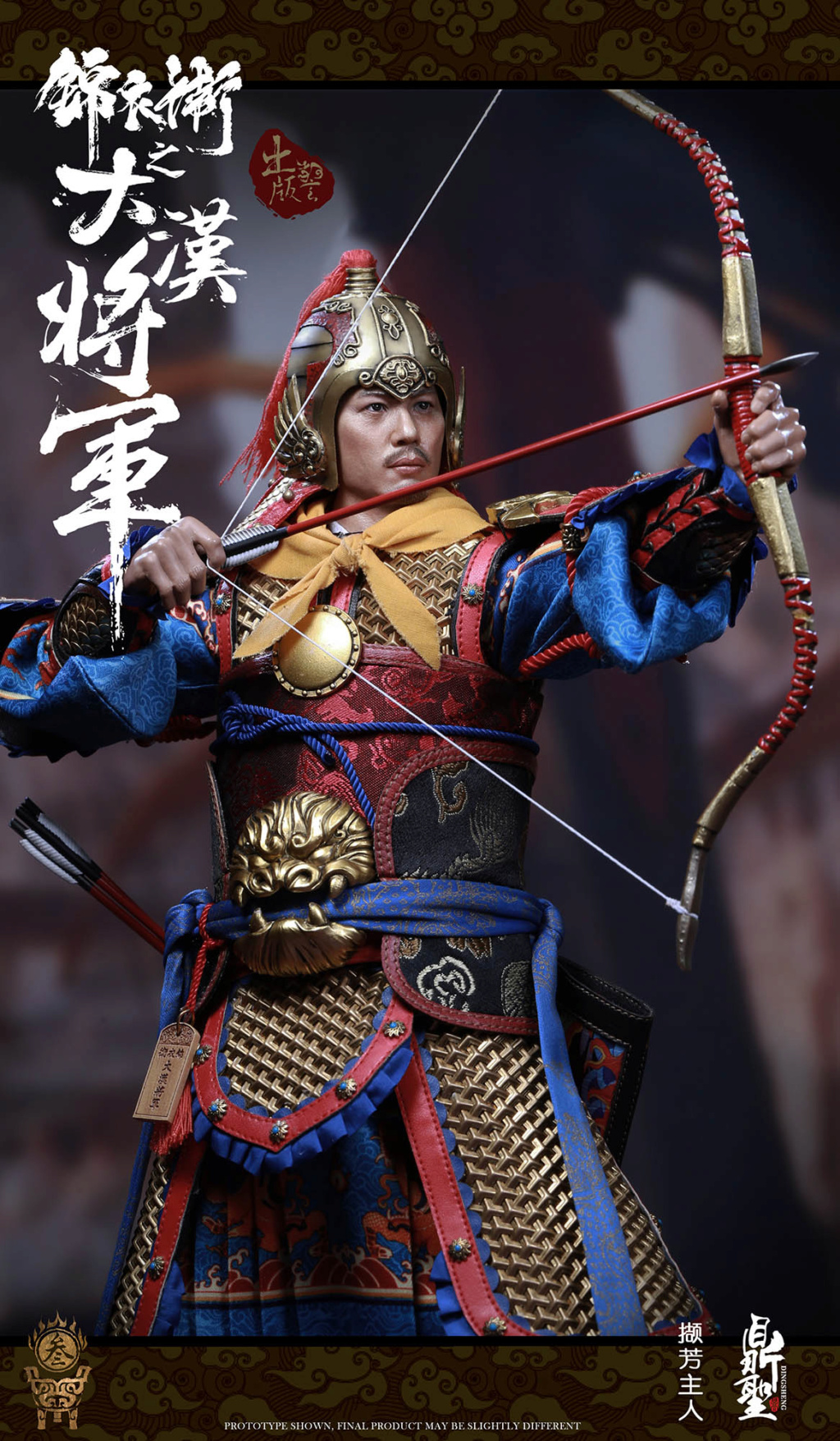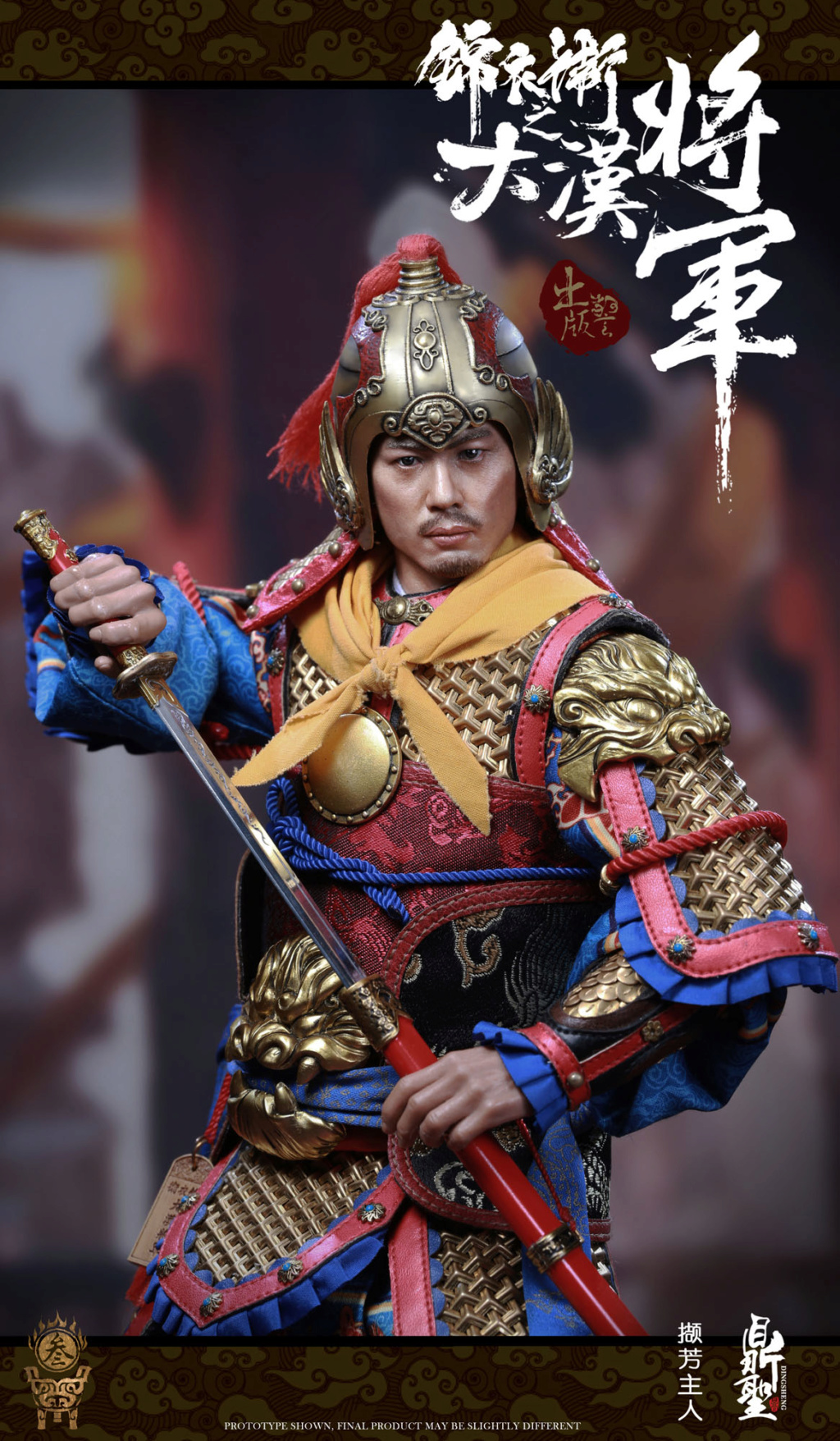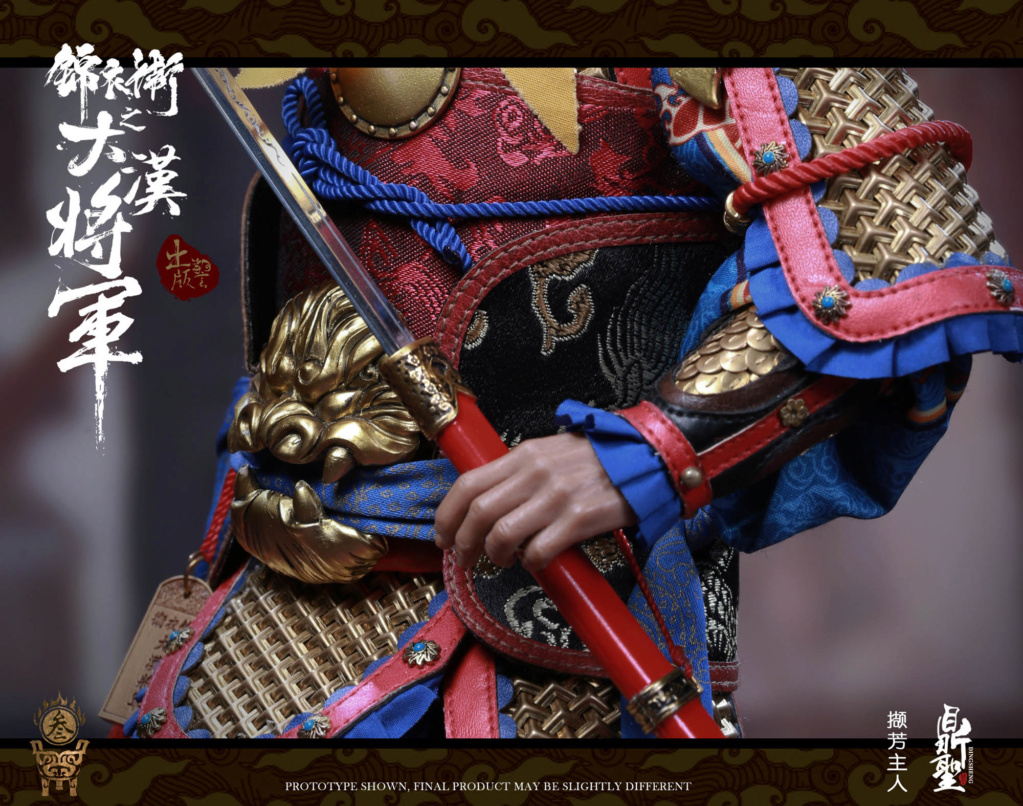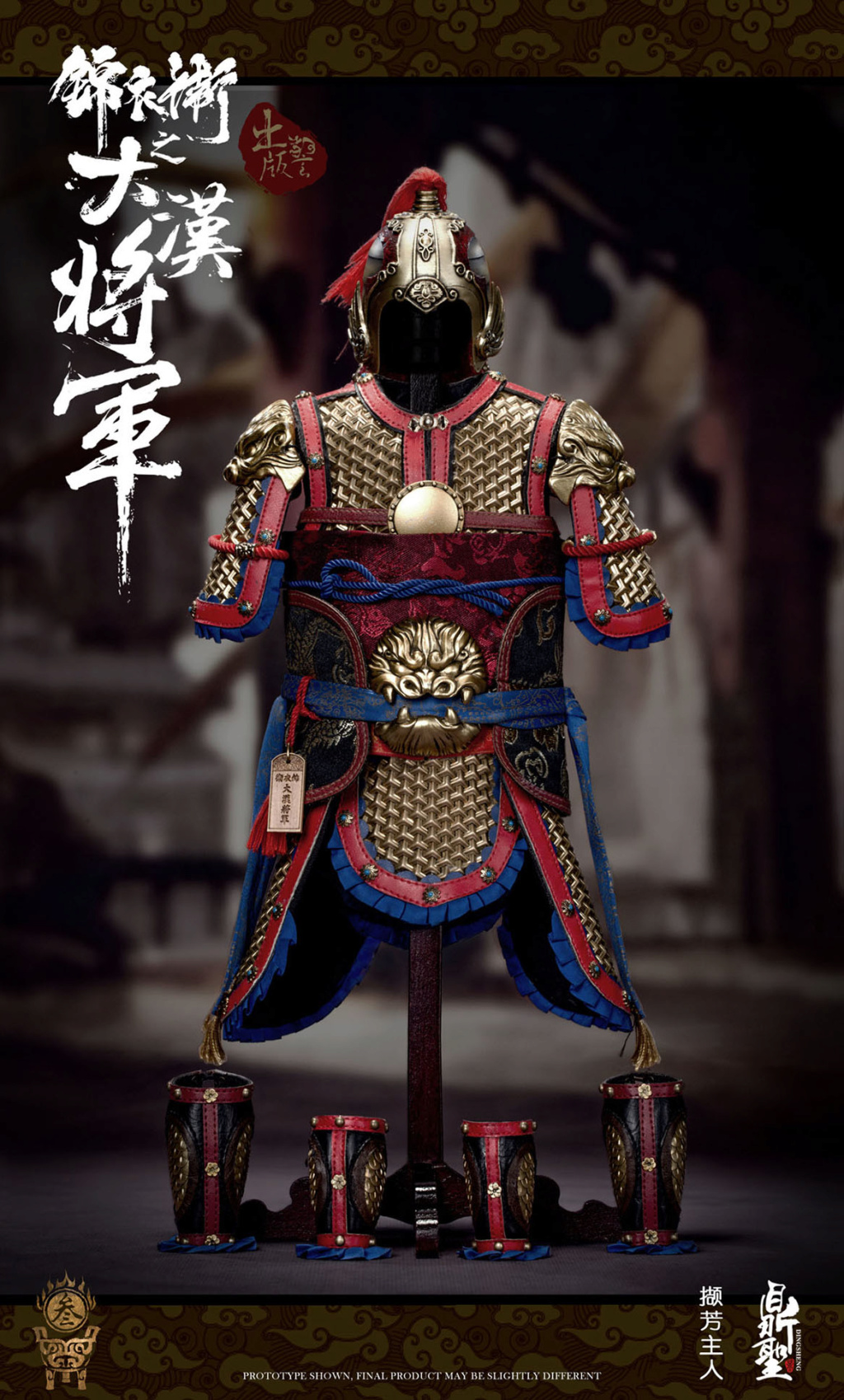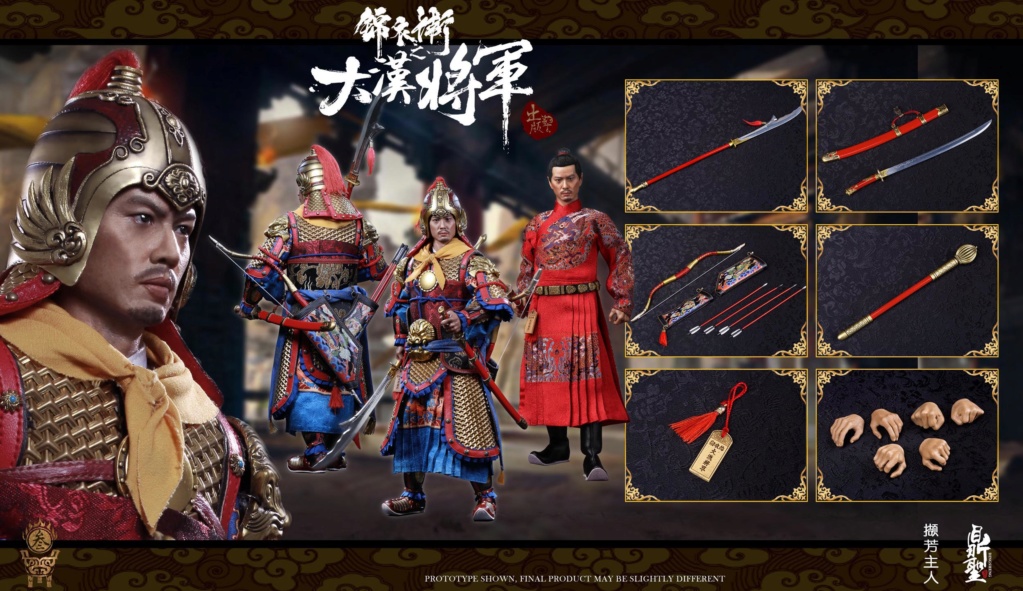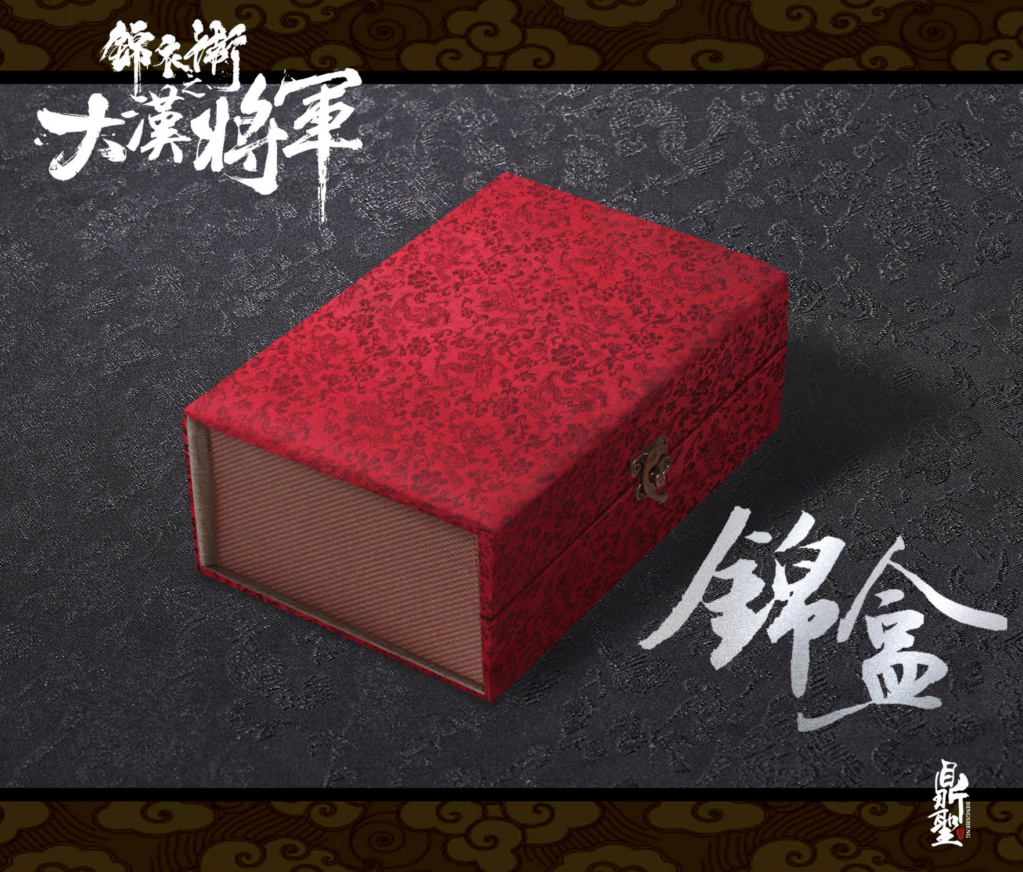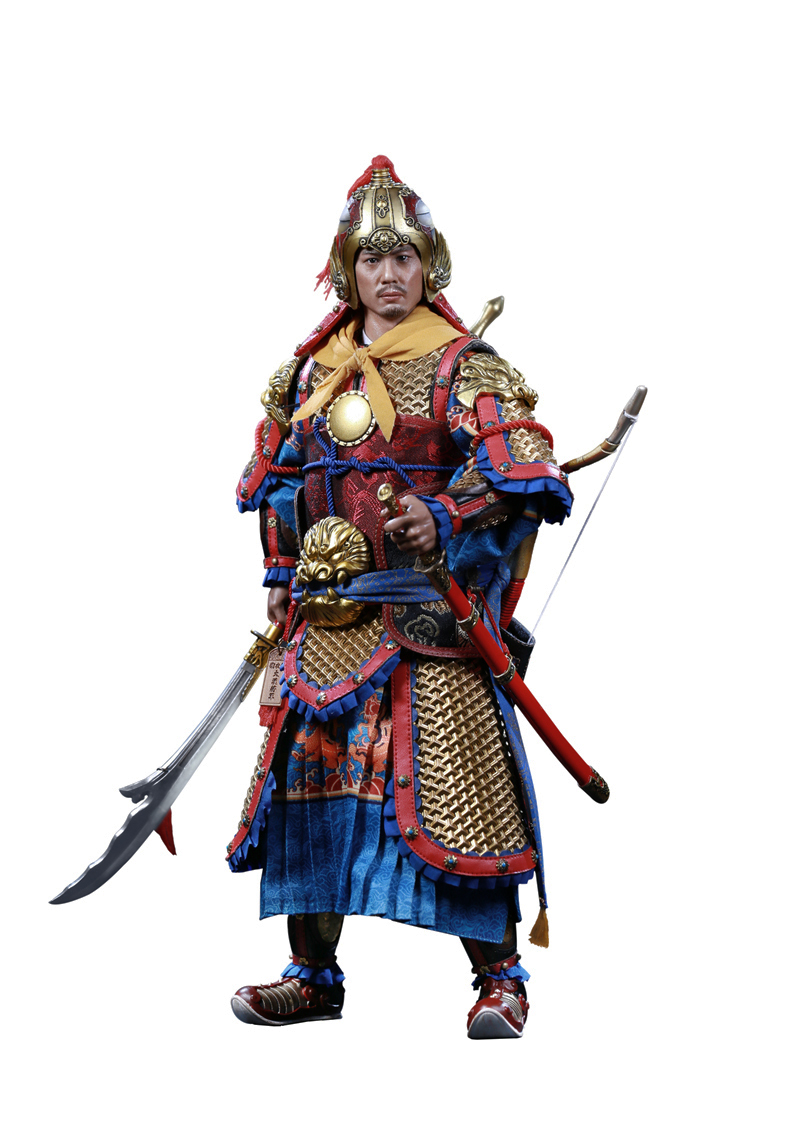 Police silver version
B Chujing version Silvery armor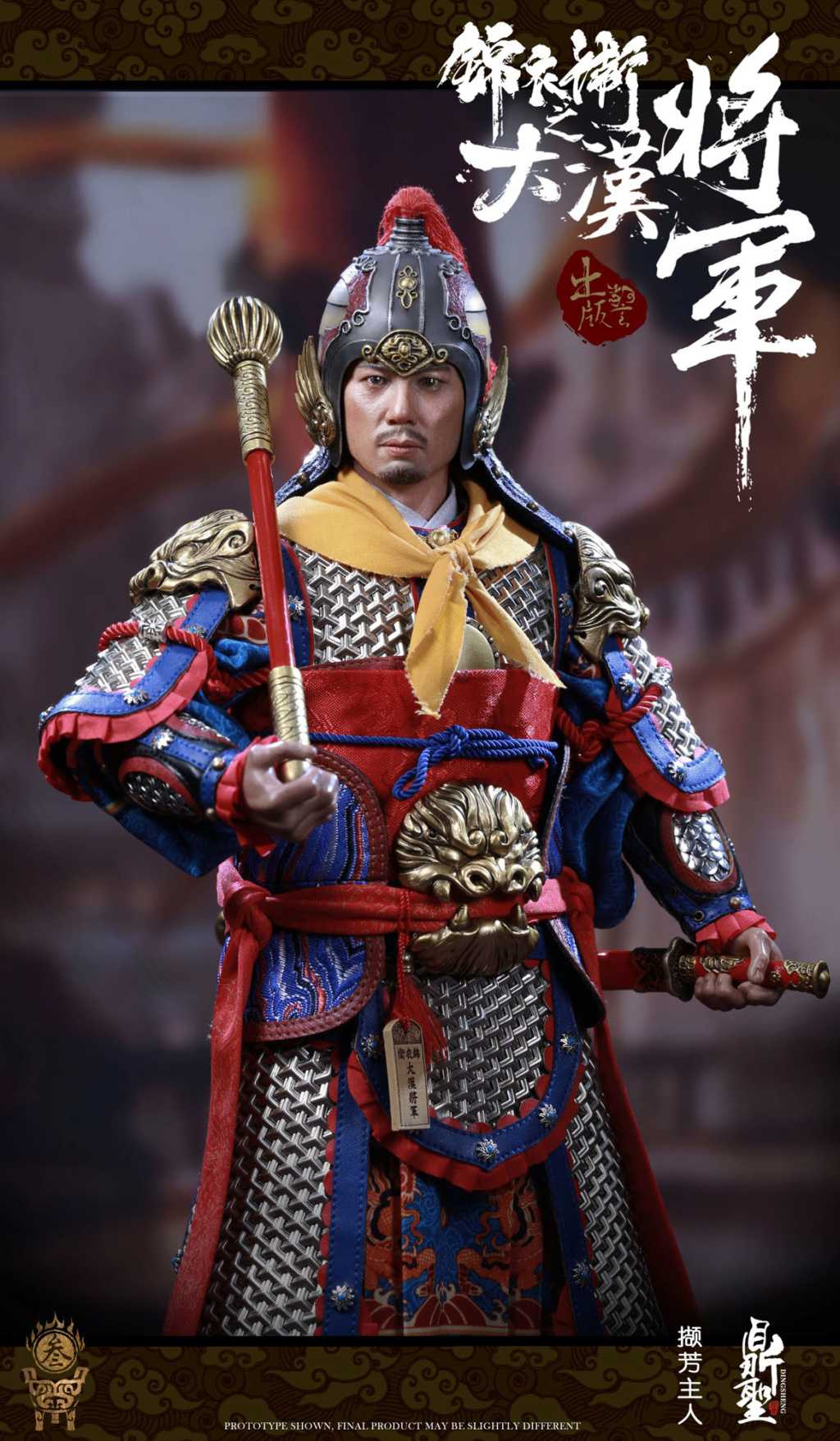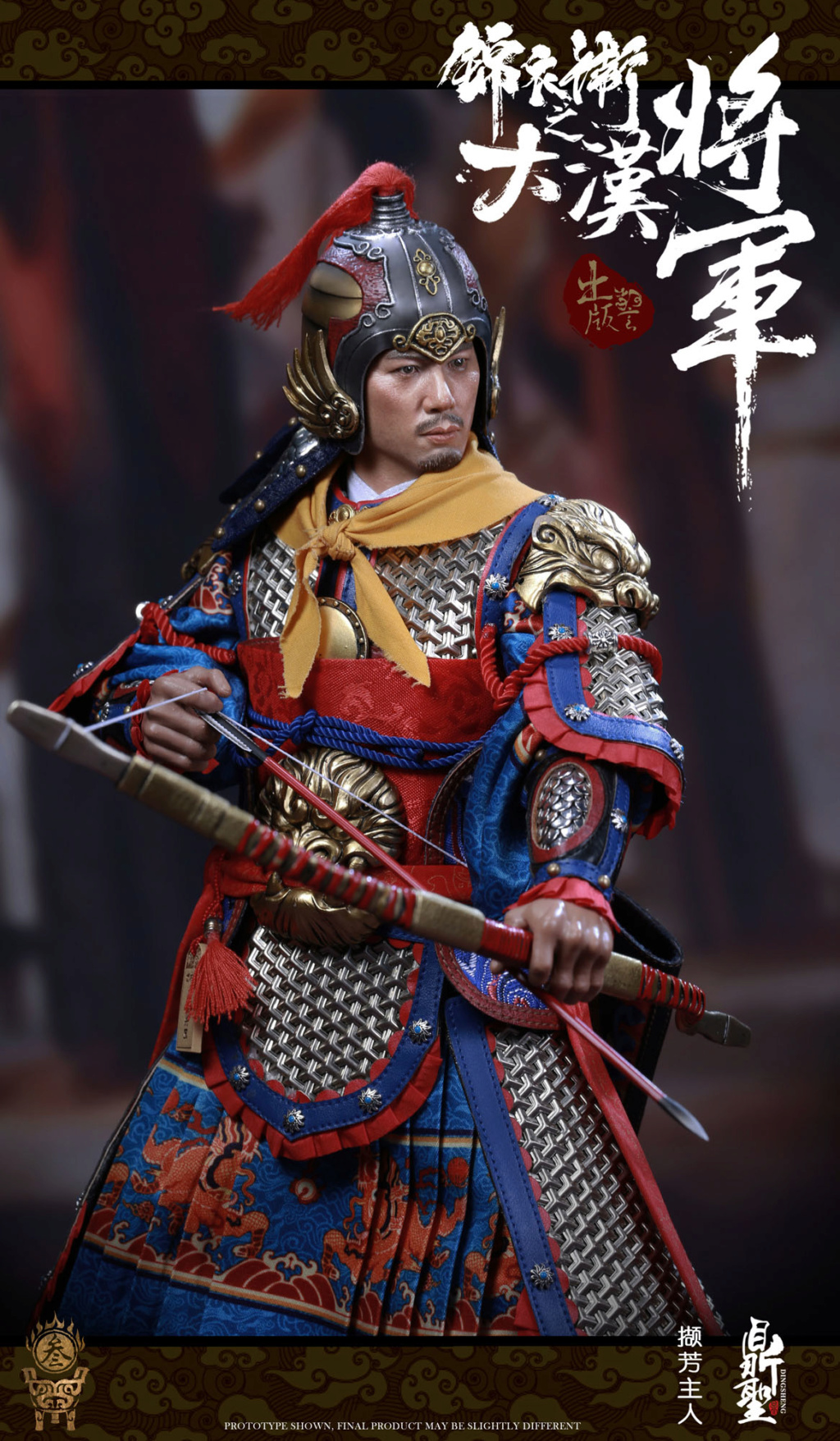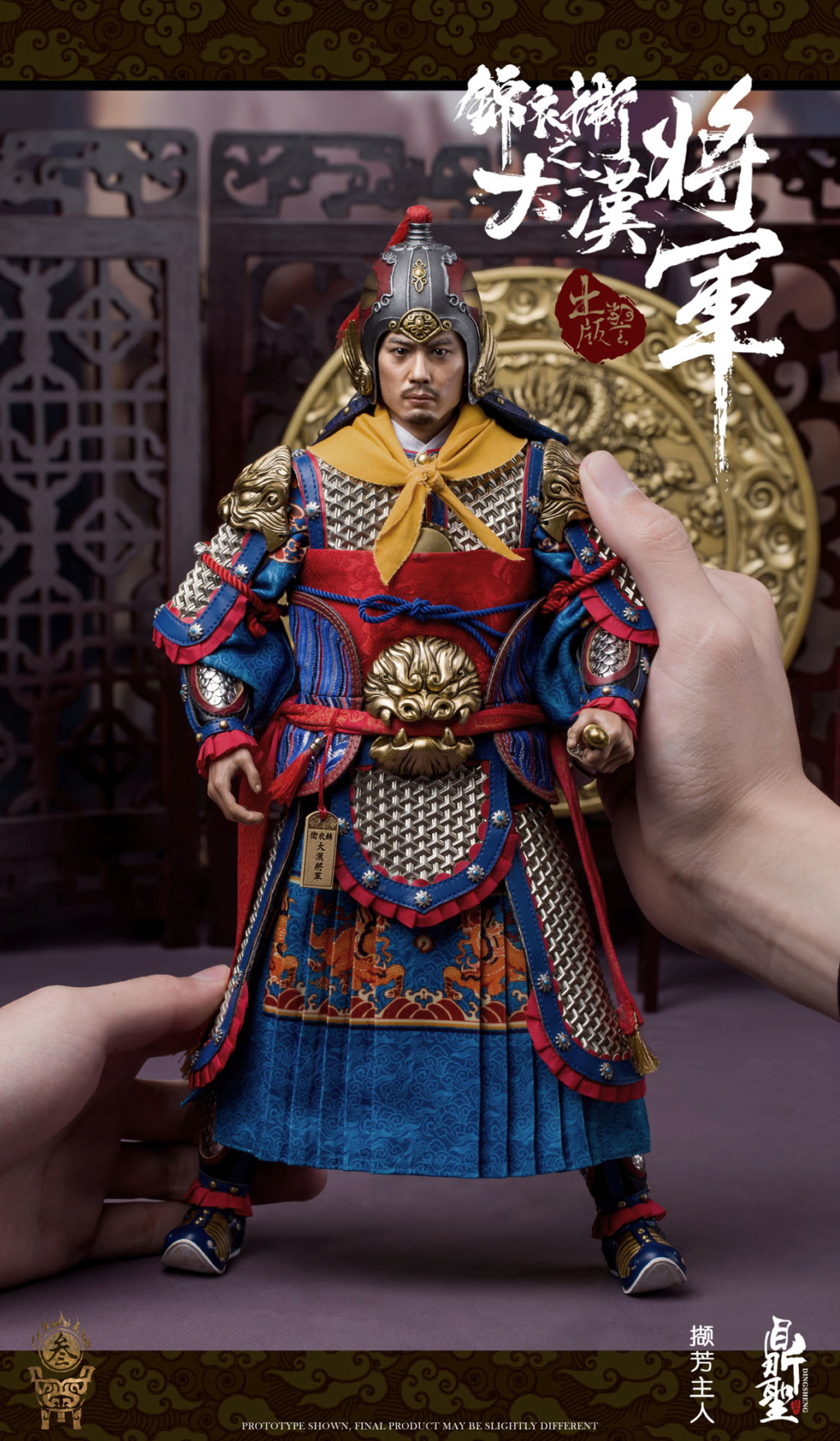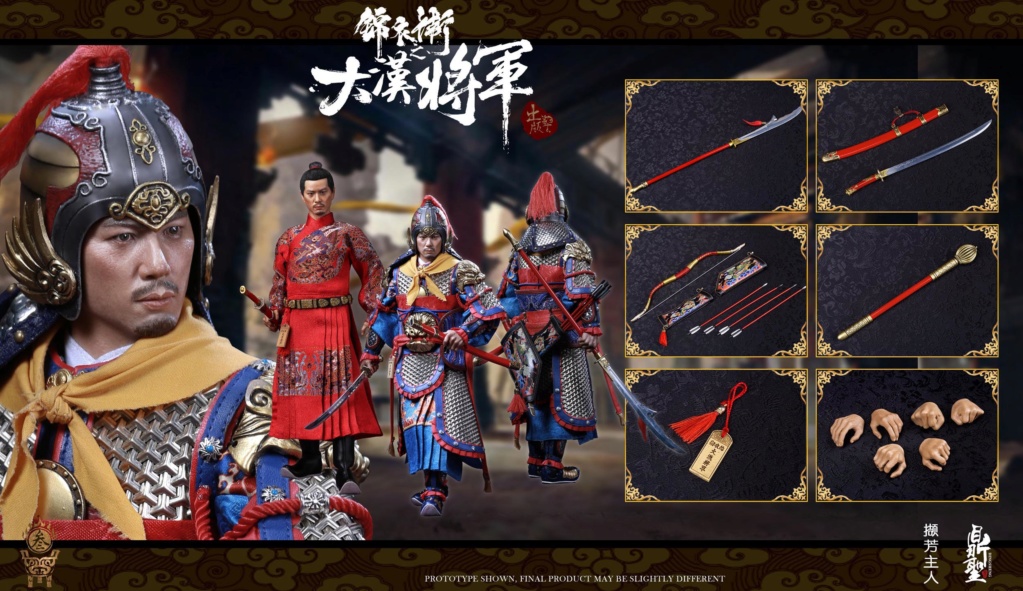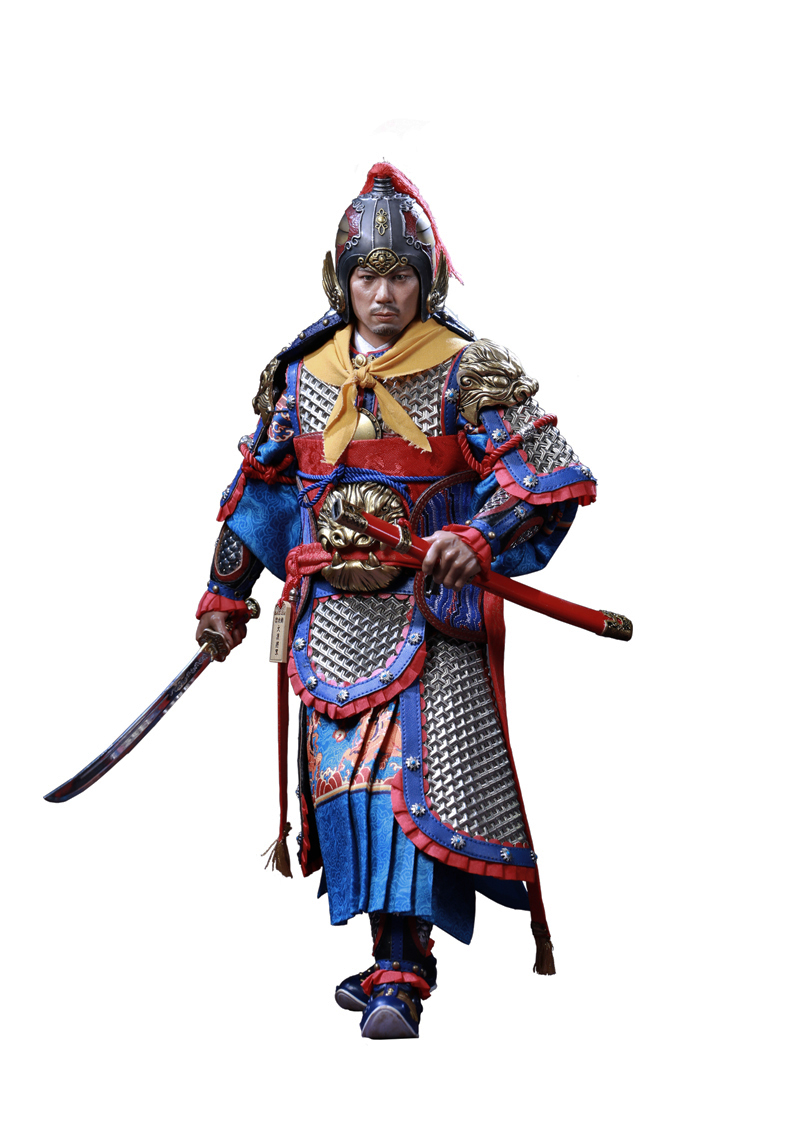 Ding Sheng Mo Play DS003 1/6 Out of the Police into the Dahan General (Pure Copper Handmade Mountain Wenjia) Long screen style scene set list:
Solid wood dragon screen *1
Solid wood armor bracket*1
Solid wood incense*1
Solid wood weapon rack *1
Solid wood dragon flag frame*1
Dragon flag*1 (alloy)
Golden Dragon Sword*1
尚方宝剑*1 (alloy)
Brocade rug*1
DING SHENG TOYS DS003 1/6 Imperial guards of the Ming Dynasty (Handmade pure copper armor) Wooden dragon screen sceneries set
List:
Wooden screen*1
Wooden armor stand*1
Wooden incense table*1
Wooden weapon shelf *1
Wooden flag shelf *1
Flag with dragon pattern (made of metal)*1
Sword pedestal*1
Imperial sword*1(made of metal)
Brocade rug*1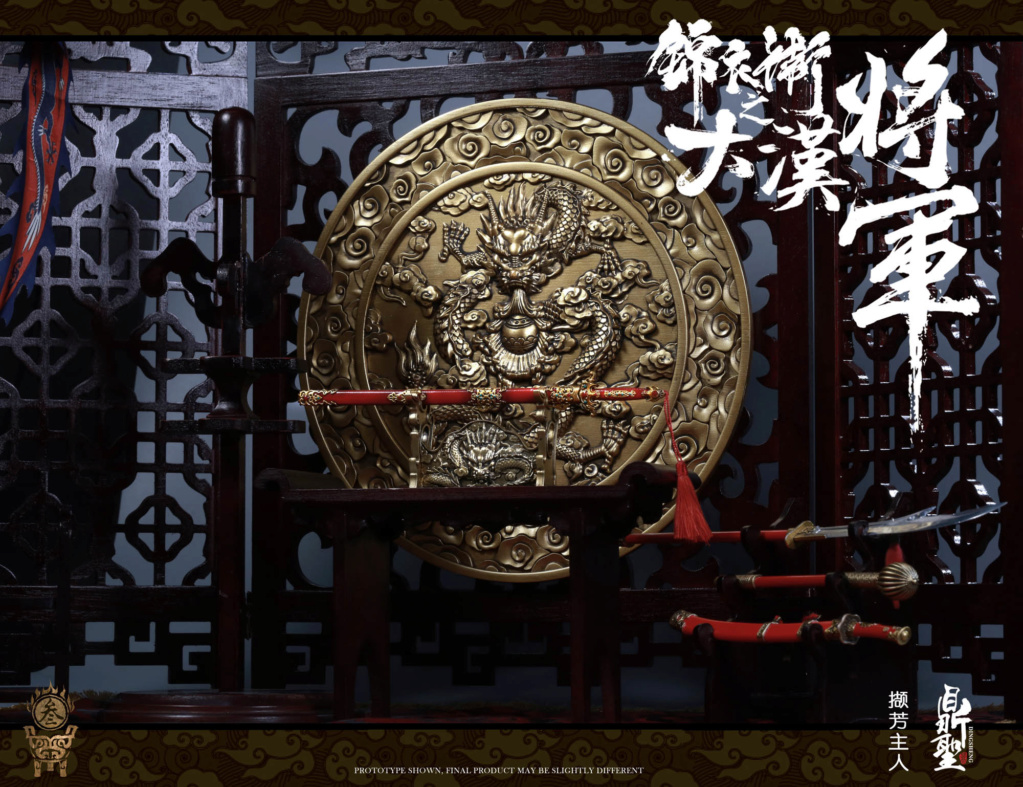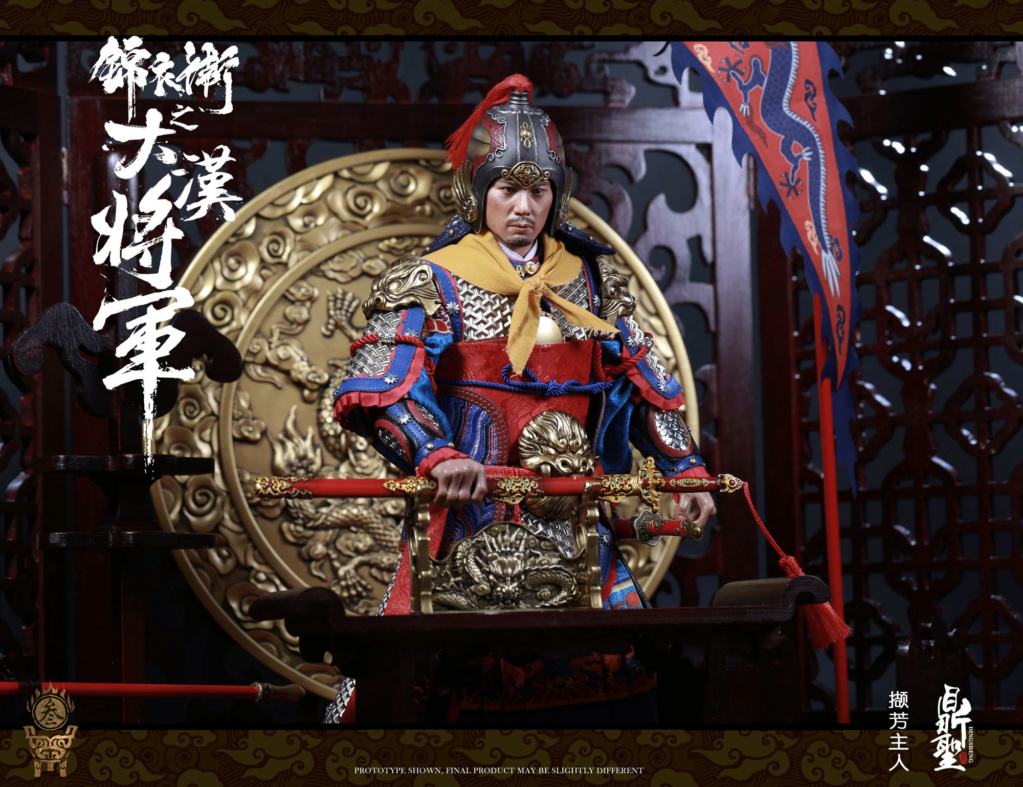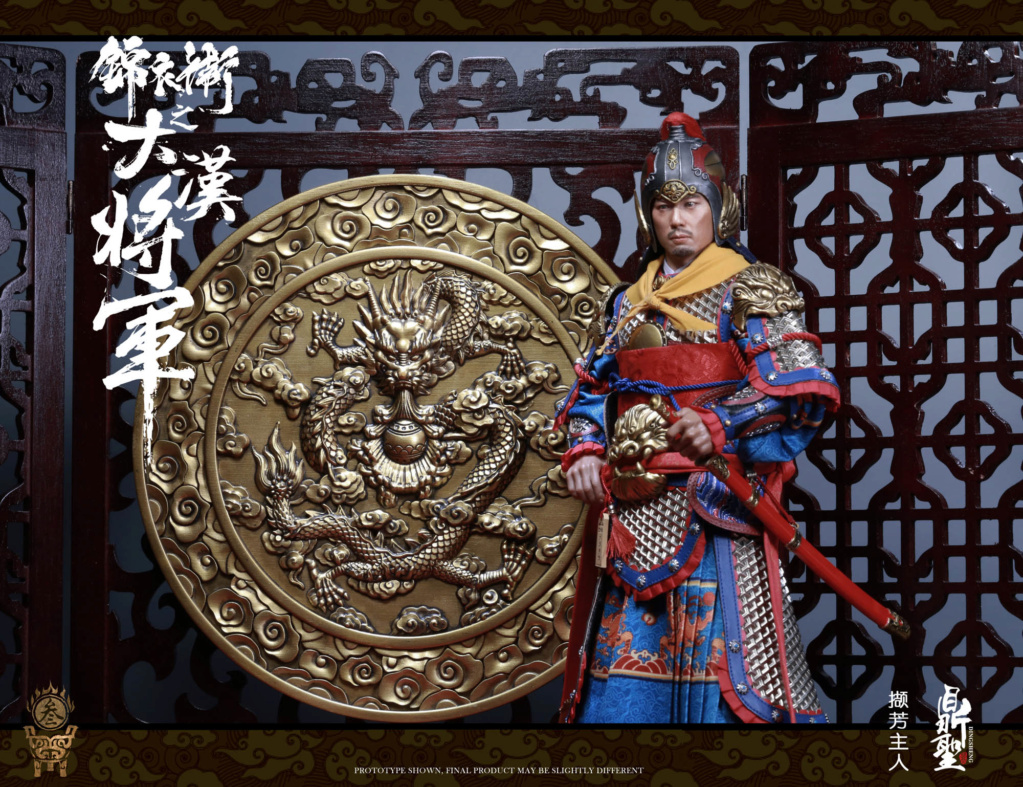 #newproduct
#DingShengMo
#HanGeneral
#MasterFangFang
#Chinese
#Historical
#military
#male