Thanks to everyone's love for WorldBox's versatile body series, we will continue to maintain our professional attitude towards the development of physical body, and continue to innovate; in the quality of materials and joint tightness, we will strictly control and achieve the best state. This AT017 has no neck wide shoulder version, supports HT, DID, DAM, SS, Facebook and other brands without neck carving, the degree of fit is 99%; through the standard three sets of chest connecting rods, free choice of length, to solve shrug, shrink Neck, giraffe and other issues.
Notice: The new version of the tightened ankle connector has been developed. Players who have purchased a versatile player before any channel can contact the official customer service, Naicaohanmu, for free.
=========================================================== =============================
No neck wide shoulder version (No. AT017)
Content list:
No neck body
Head carving connector three
Neck connector three
Four pairs of hands, fist, gun, grip, natural hand
Pair of ankles
Features of the 1/6th scale body" universal body to head
-One (1)durablebody
-Three(3) connectingrod for necked head.
-Three (3)connecting rod for no neck head
-Four (4) pair ofhands
-One (1) pair of foot
(Photos edited by Me for decency):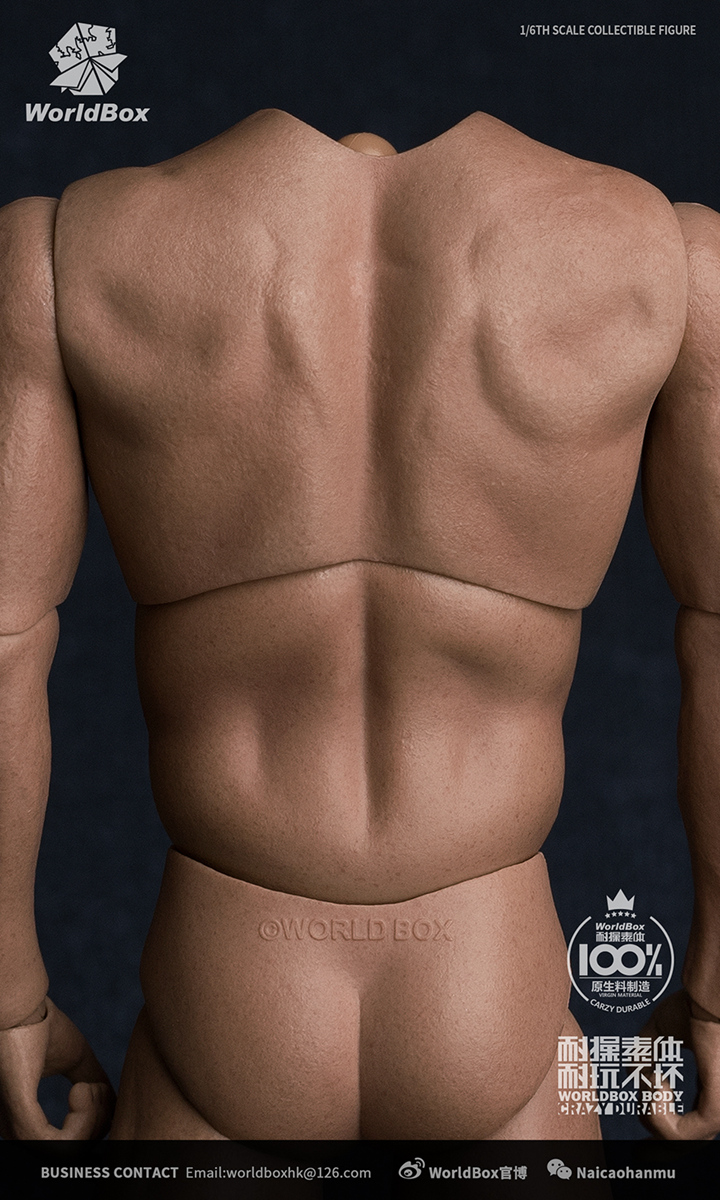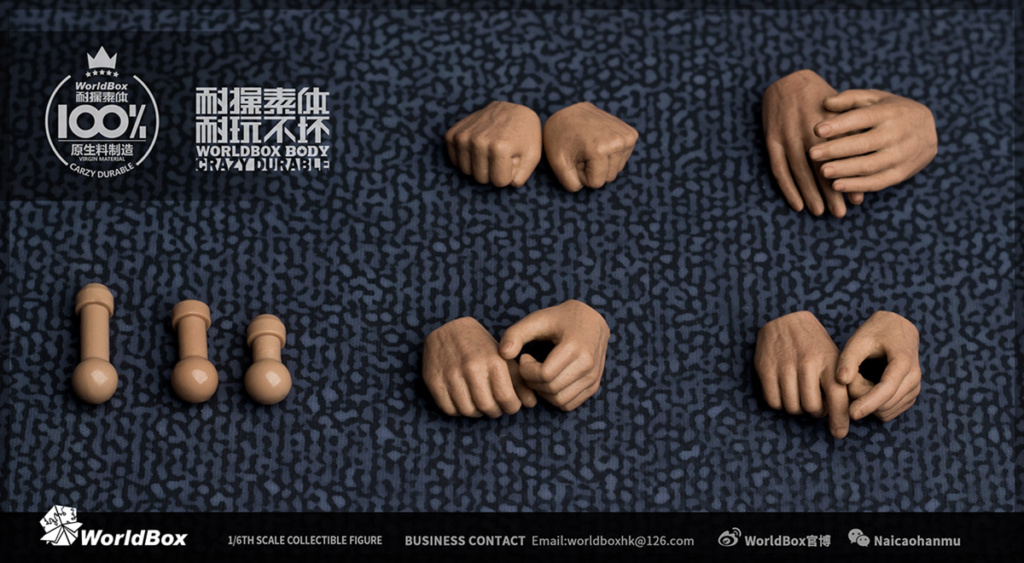 #newproduct
#WorldBox
#AT017
#Male
#Musclebody
#accessory