My wonderful wife helped put this one together for me (luckily it wasn't very hard). Most of his back-pack accessories were already attached (thankfully), or she probably wouldn't have.
His lightsabers, the binoculars, and the long rifle were the only things that had to be attached (other than the goggles). Pretty simple to set up. The base top did not come with the figure (it was a custom I got from a customizer over at the Freaks: Cocoboloboy).
Overall I'm pretty happy with this guy. The paint apps are better than the usual Sideshow human effort, but still kind of flat -- particularly in photos; the sculpt, however is excellent, and they did a really good job on the weathering of his clothes -- with the exception of his white tunic sleeves having little-to-no weathering, and the color of the neck not matching the head sculpt. It's a decent conglomeration of Sir Alec and Ewan, though I tend to see more of the former than the latter. For the price it would have been pretty cool if they had included some sort of feature to light up his saber blade, but it's not really that big of deal for me, as I never use those features anyway (I have one Iron Man armor and I've never tried any of the light up features -- as I've heard it's a nightmare to open all the little compartments to put those batteries in).
The first two pictures are mine from my cell phone.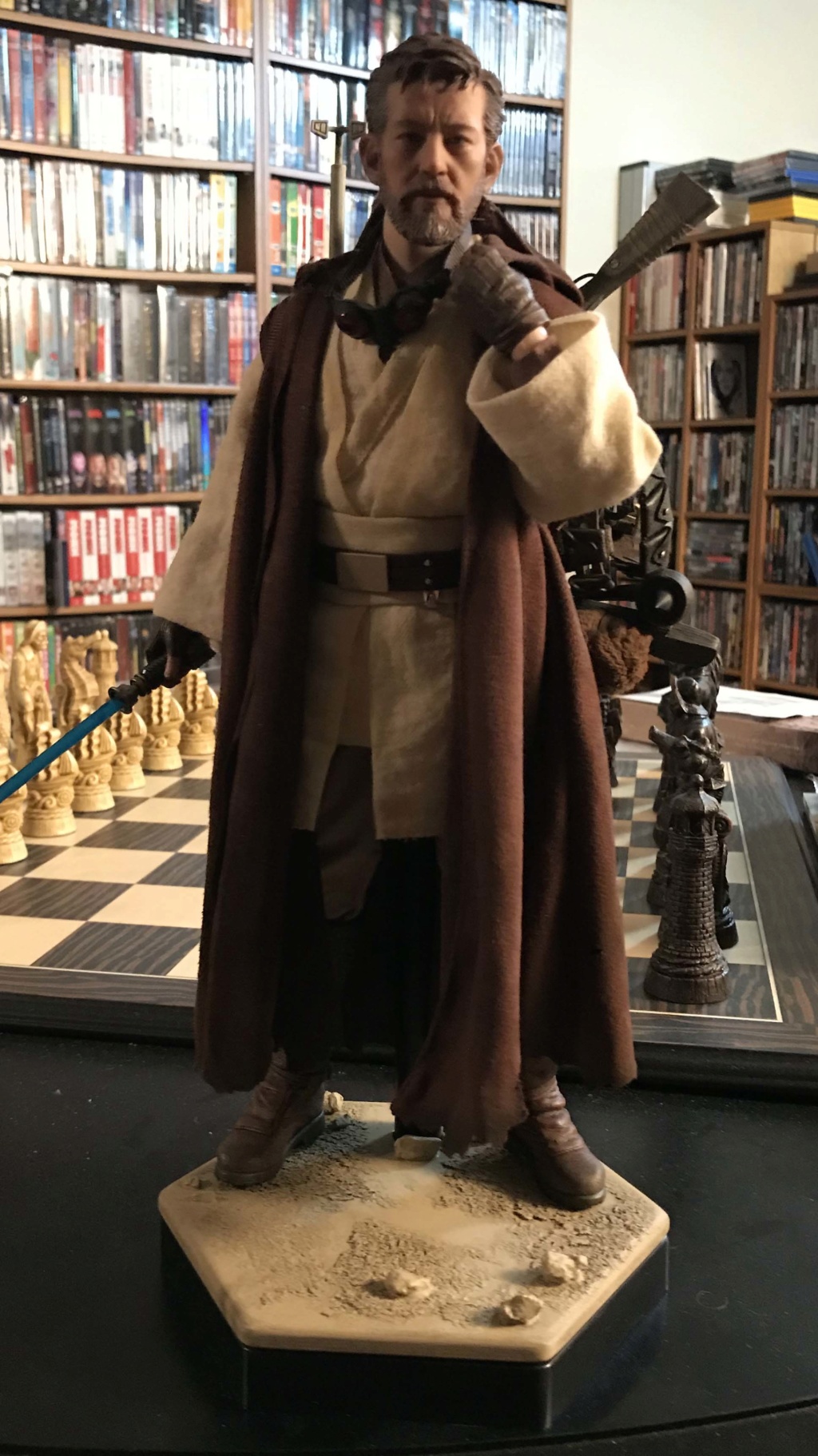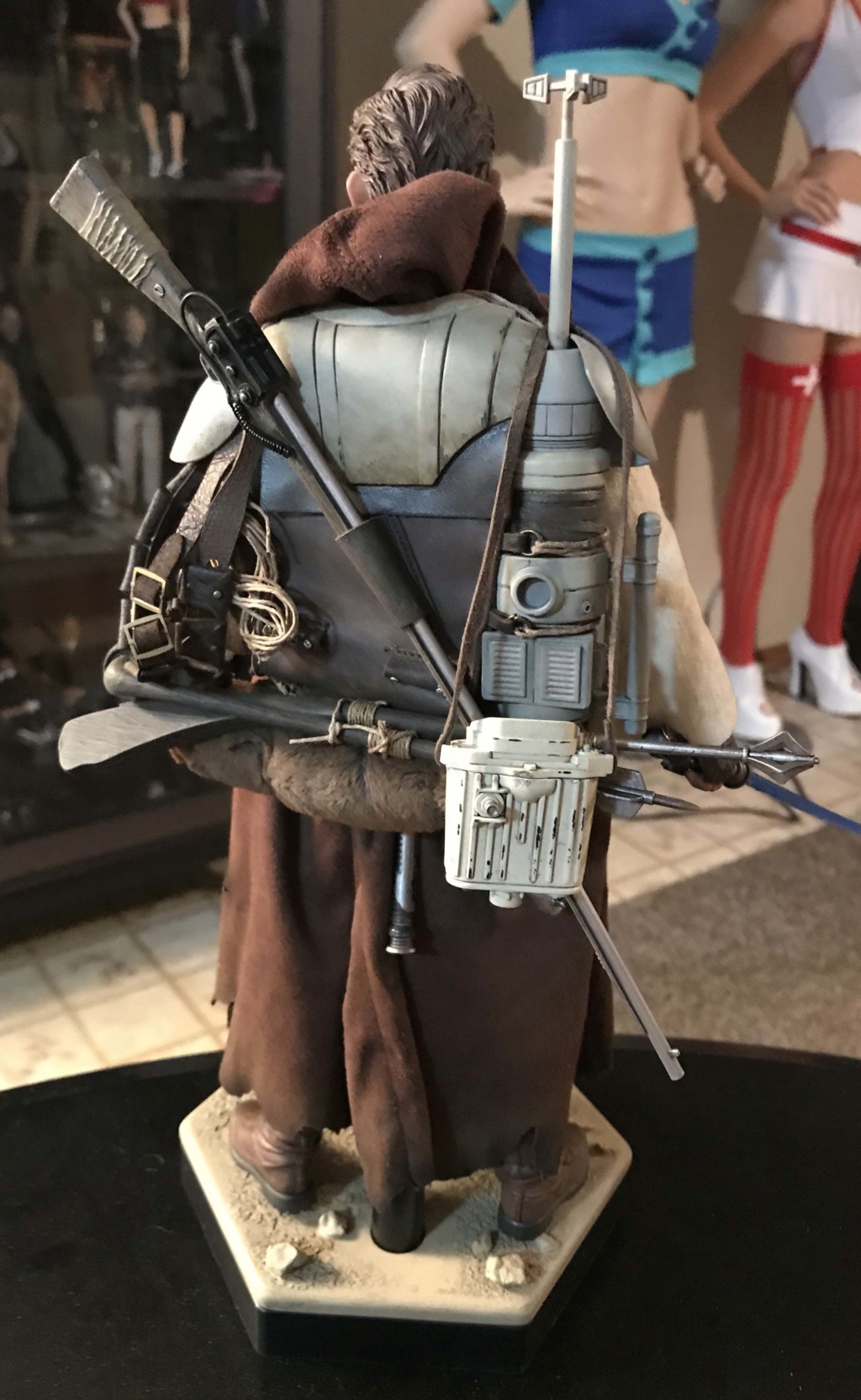 And the rest, which really show off how great this figure is are from Freaks members Cocoboloboy, jedibear, Kamandi, Mandible, Pizza, robrod, & Stealth V3teran. Please enjoy some of the great photography and details of what is, in my opinion, one of the best figures Sideshow Collectibles has ever done.
Cocoboloboy: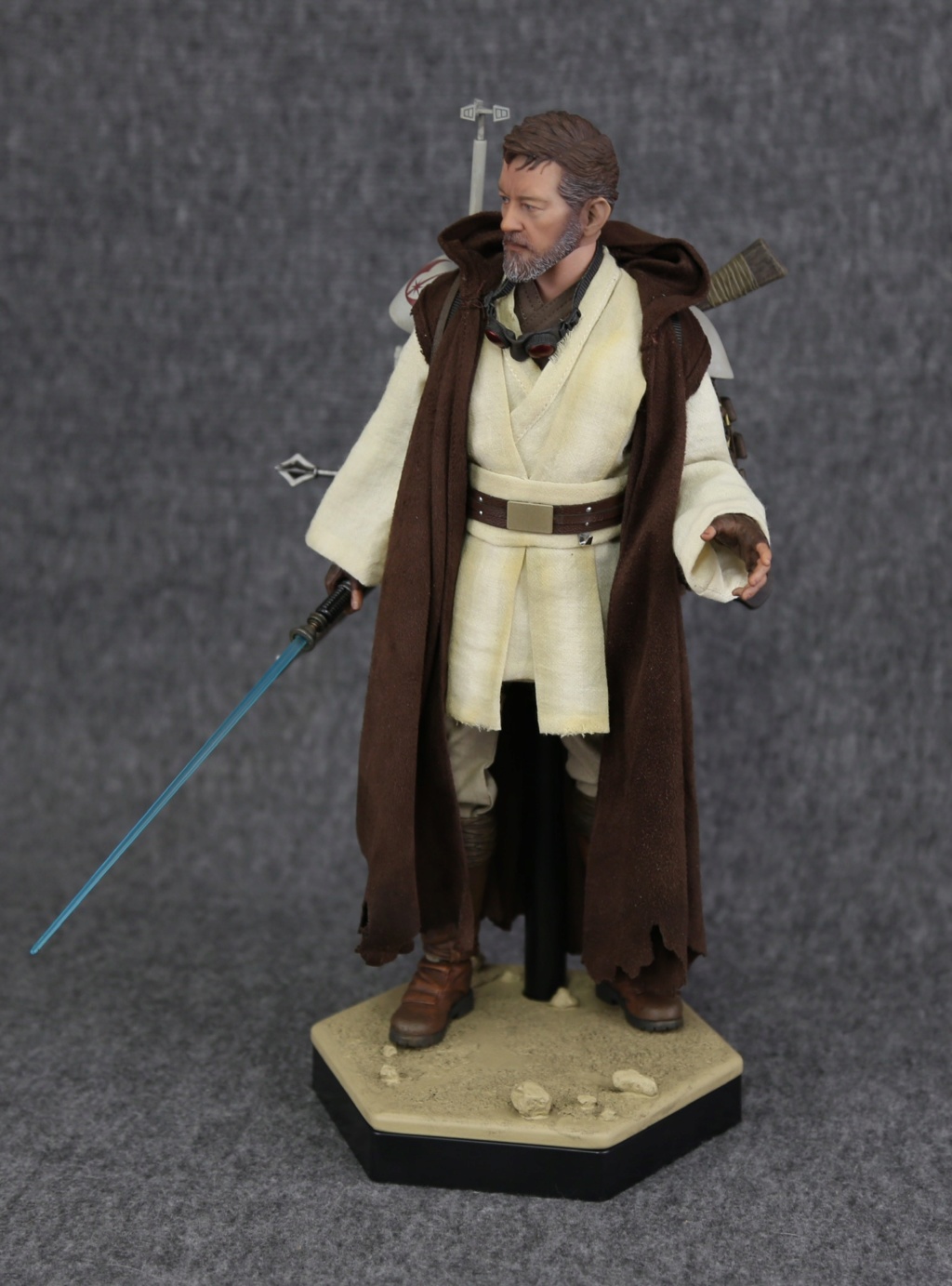 jedibear: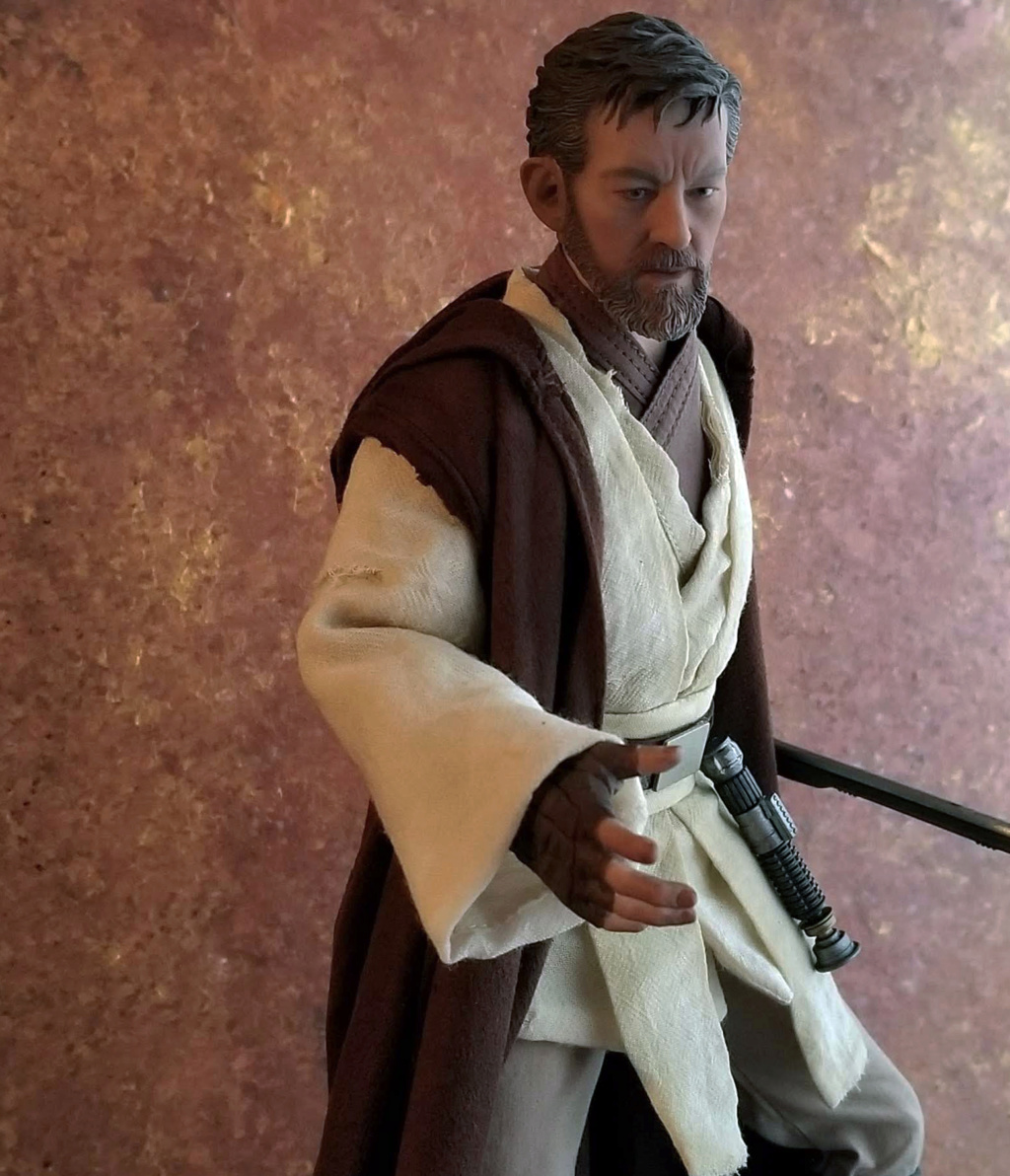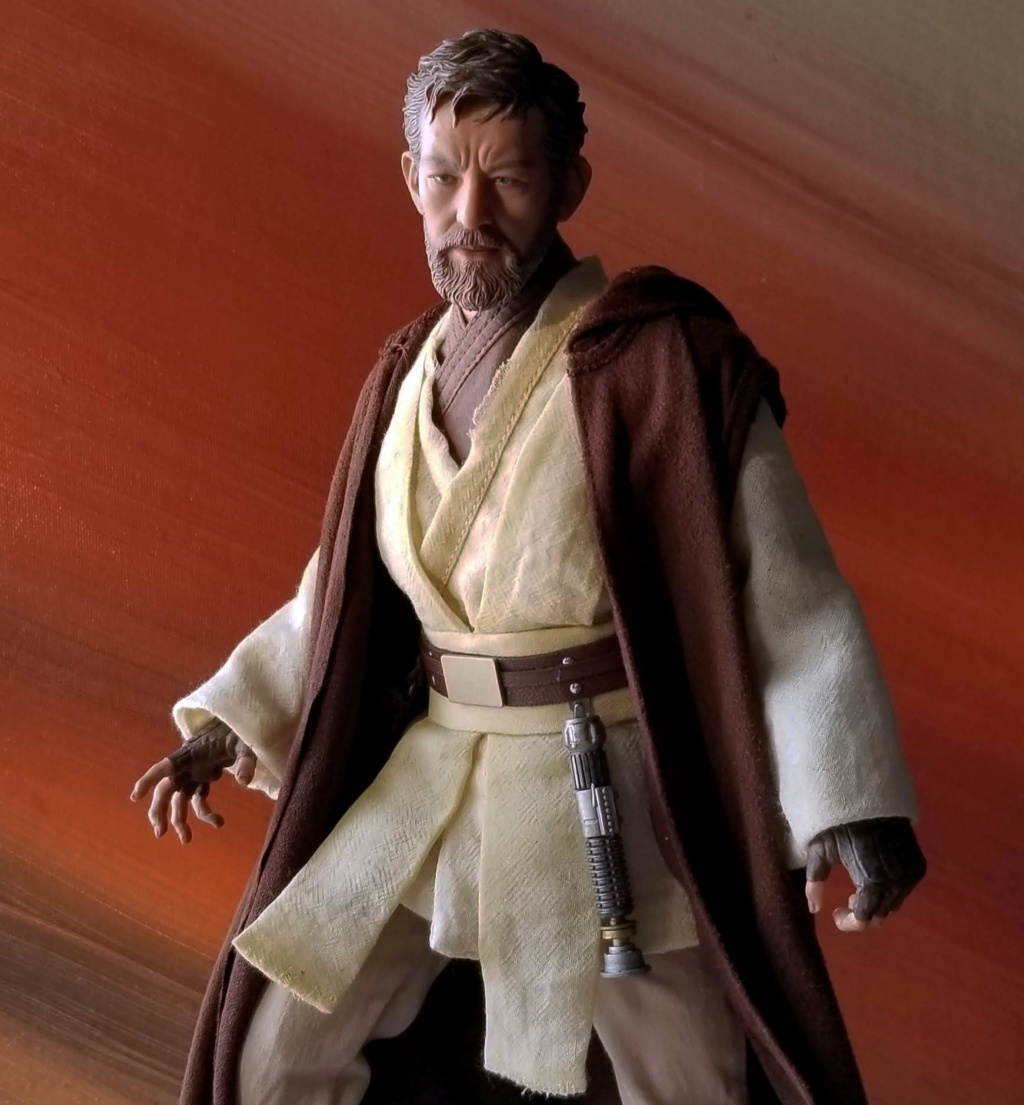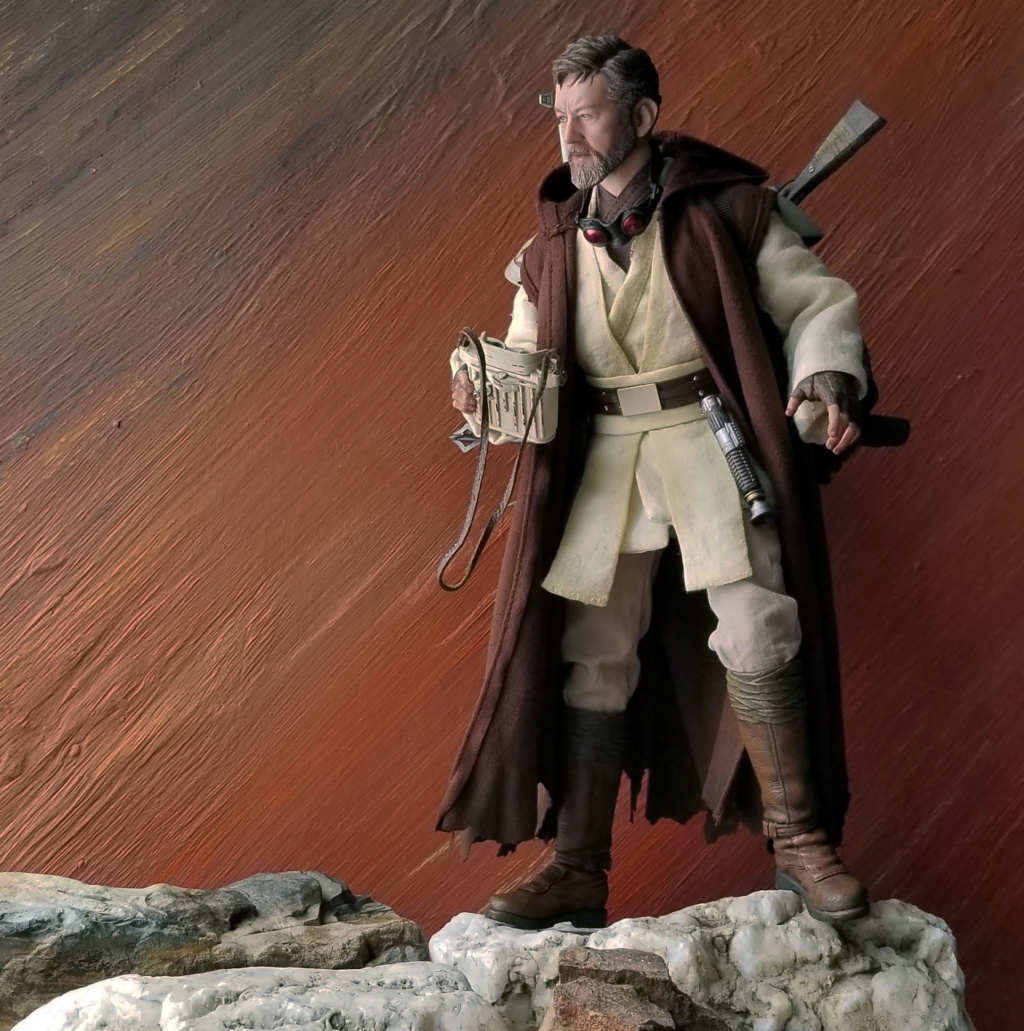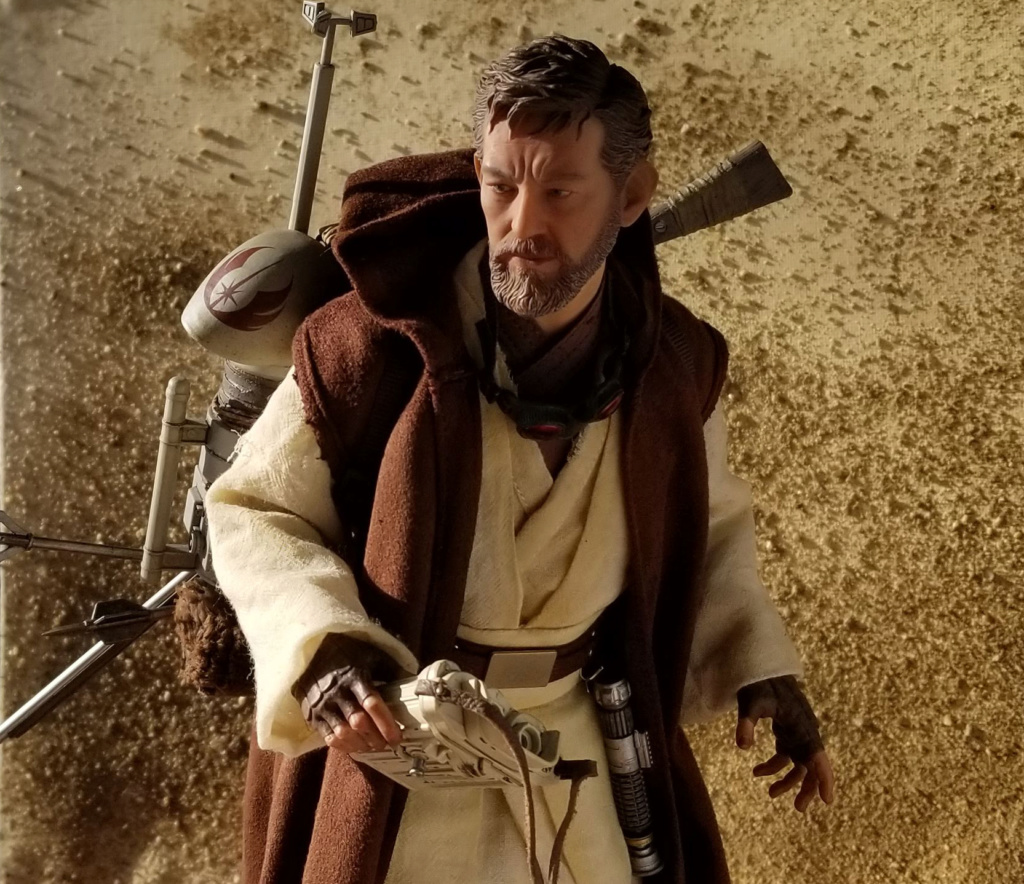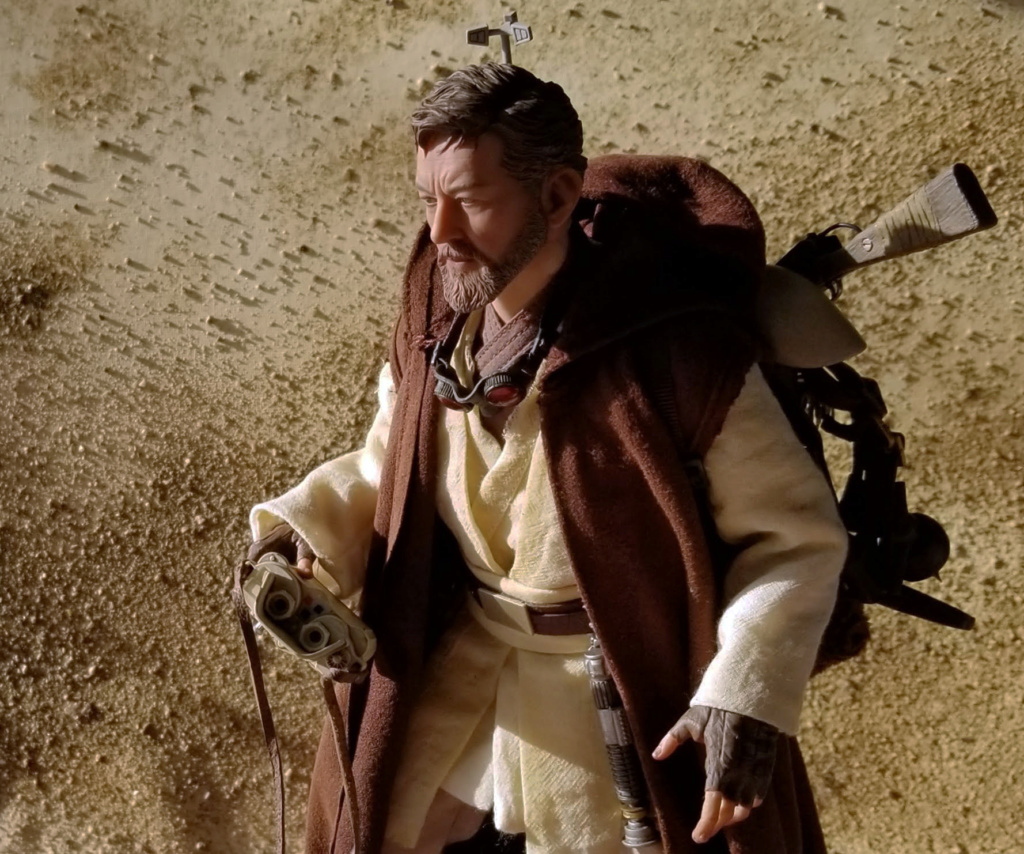 Kamandi: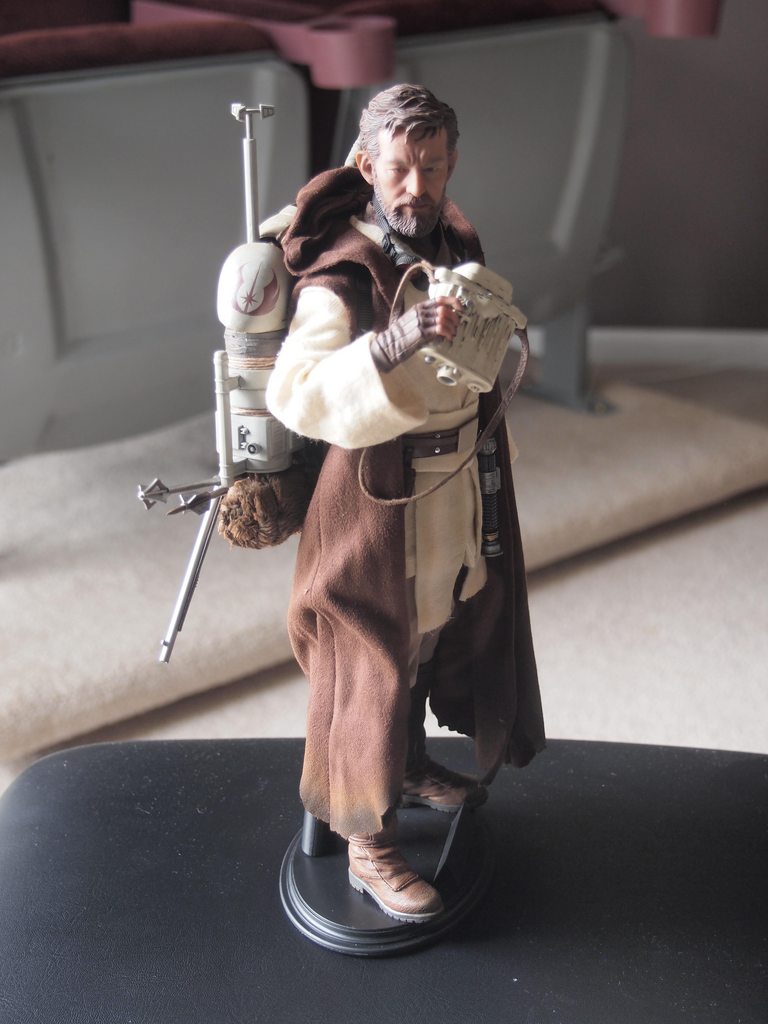 Mandible: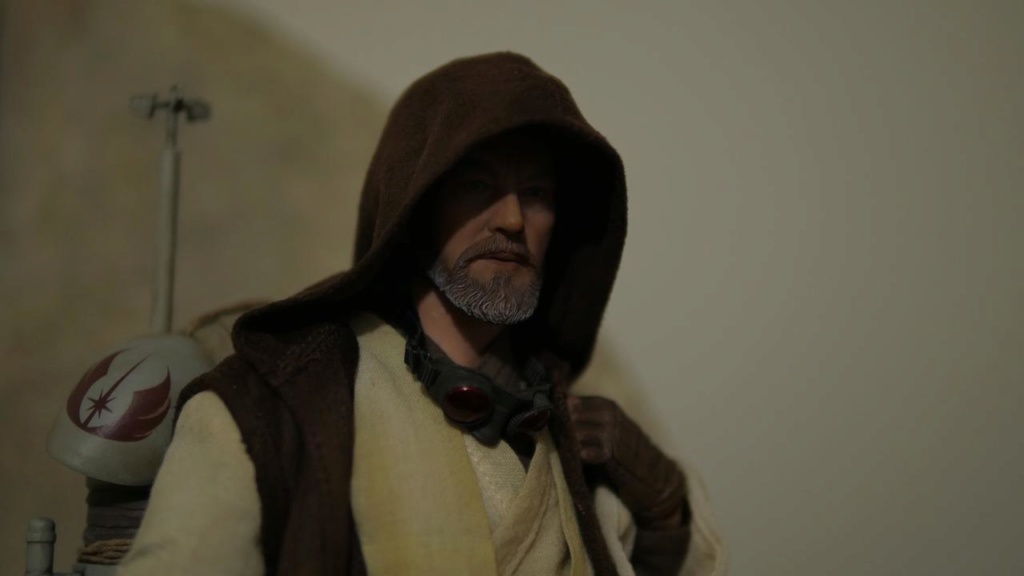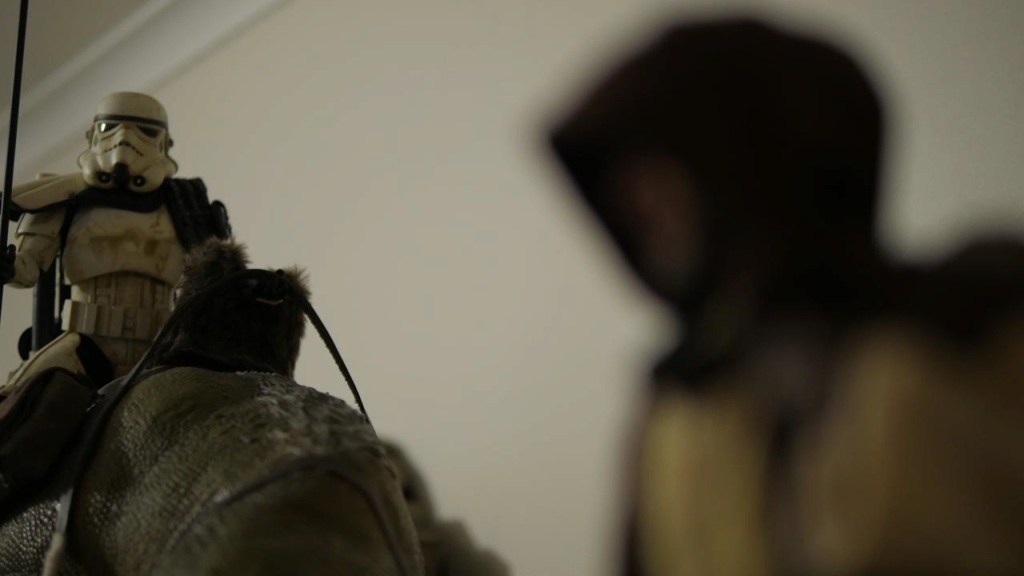 Pizza: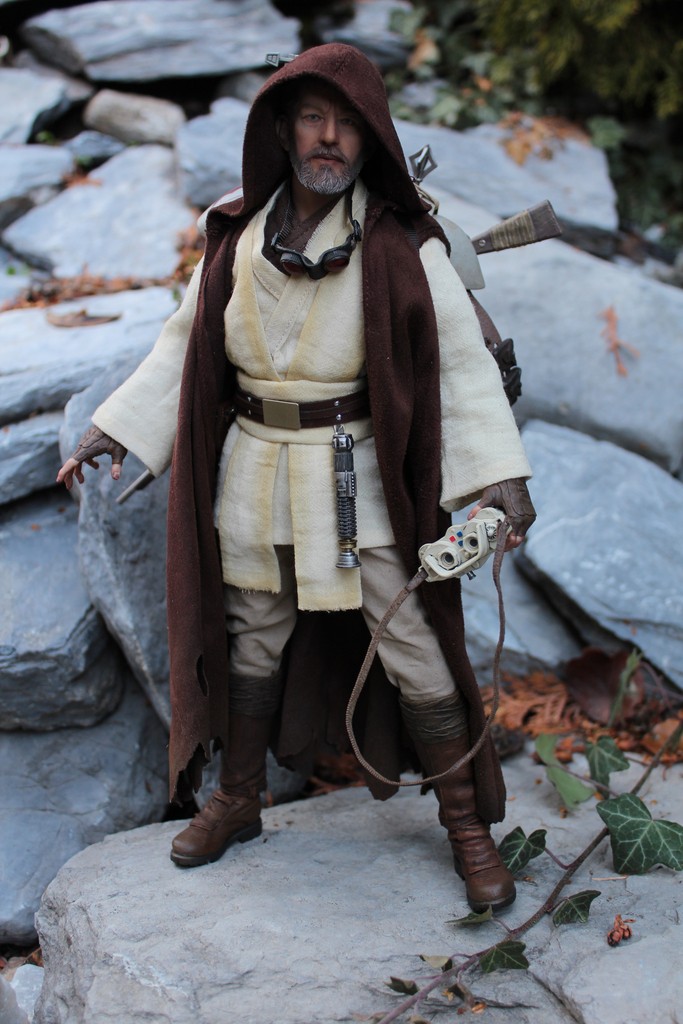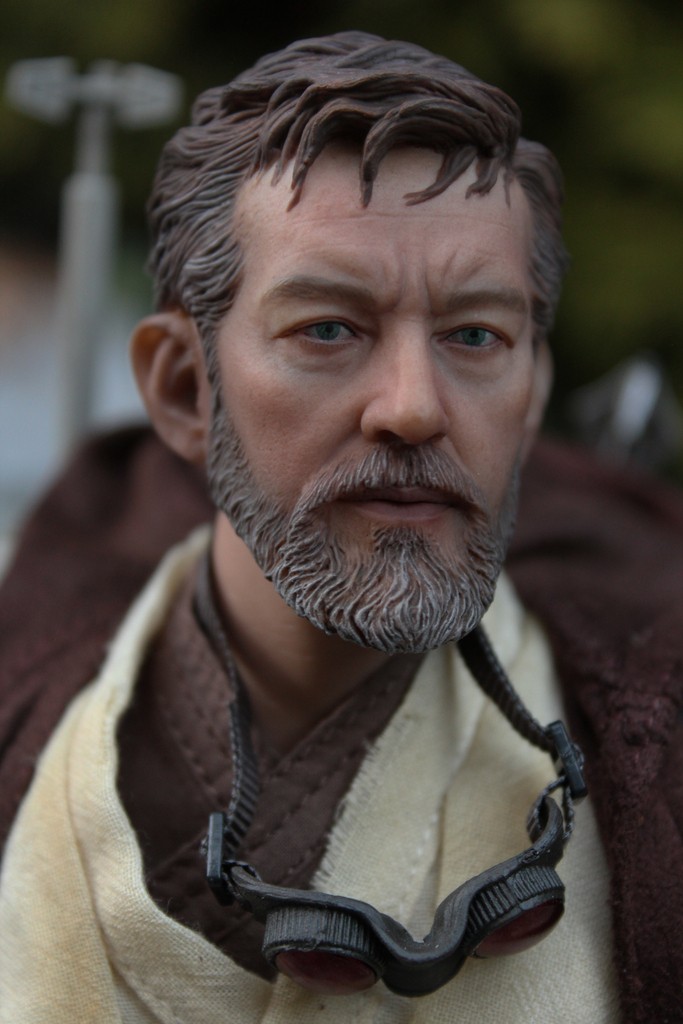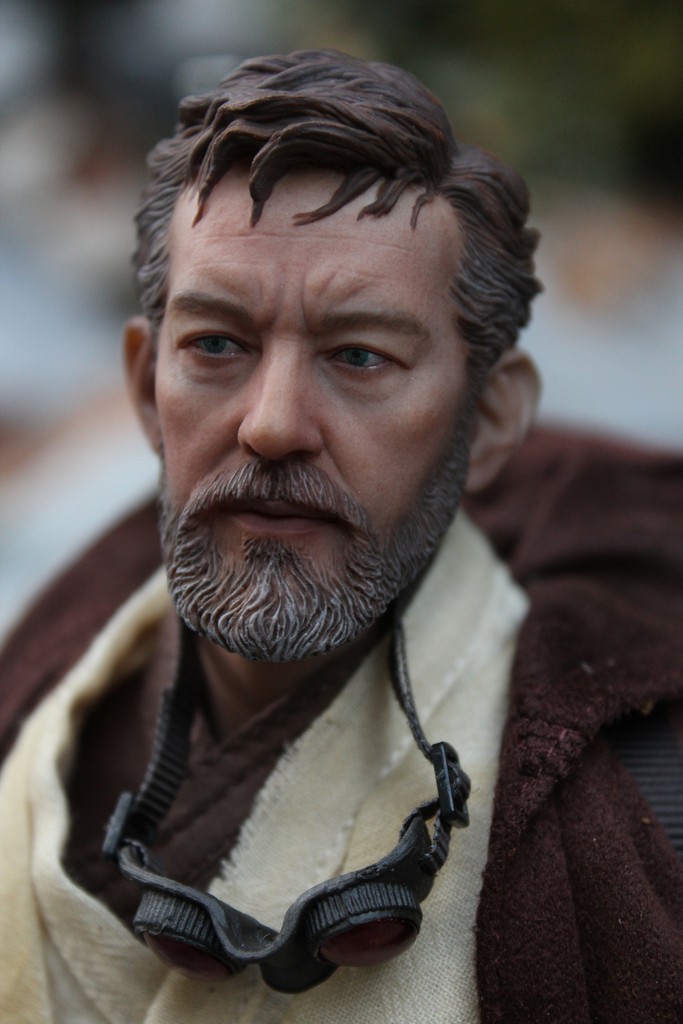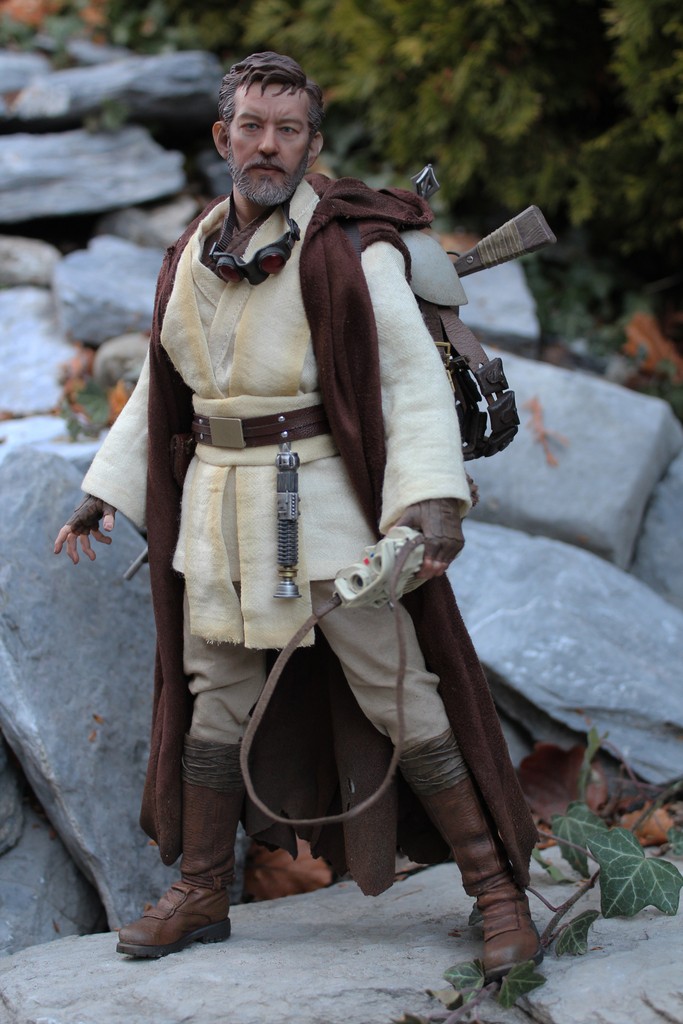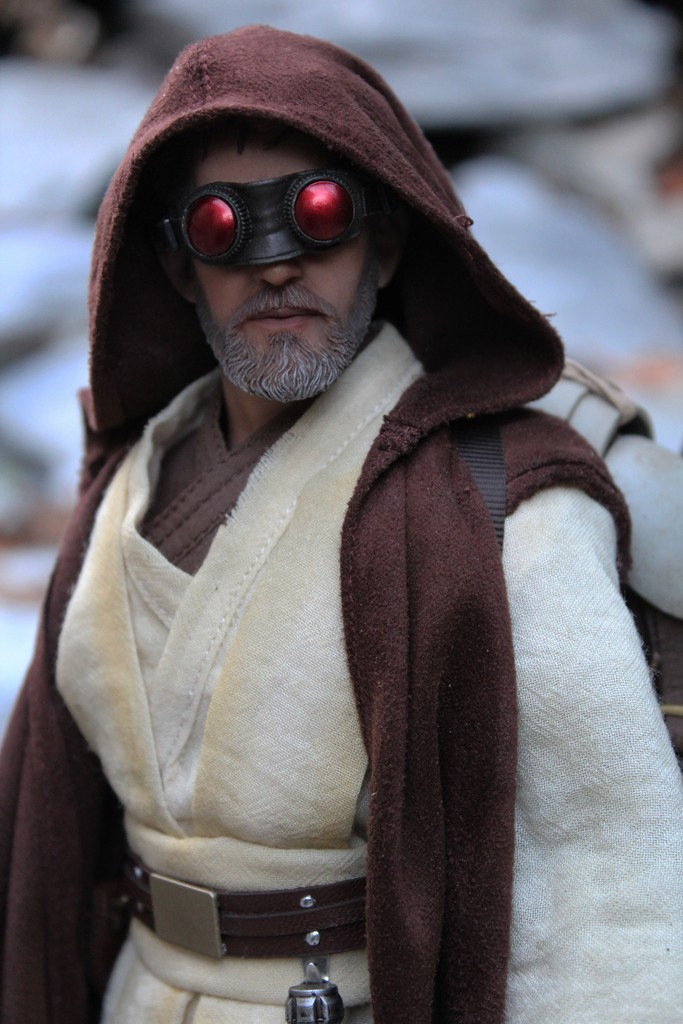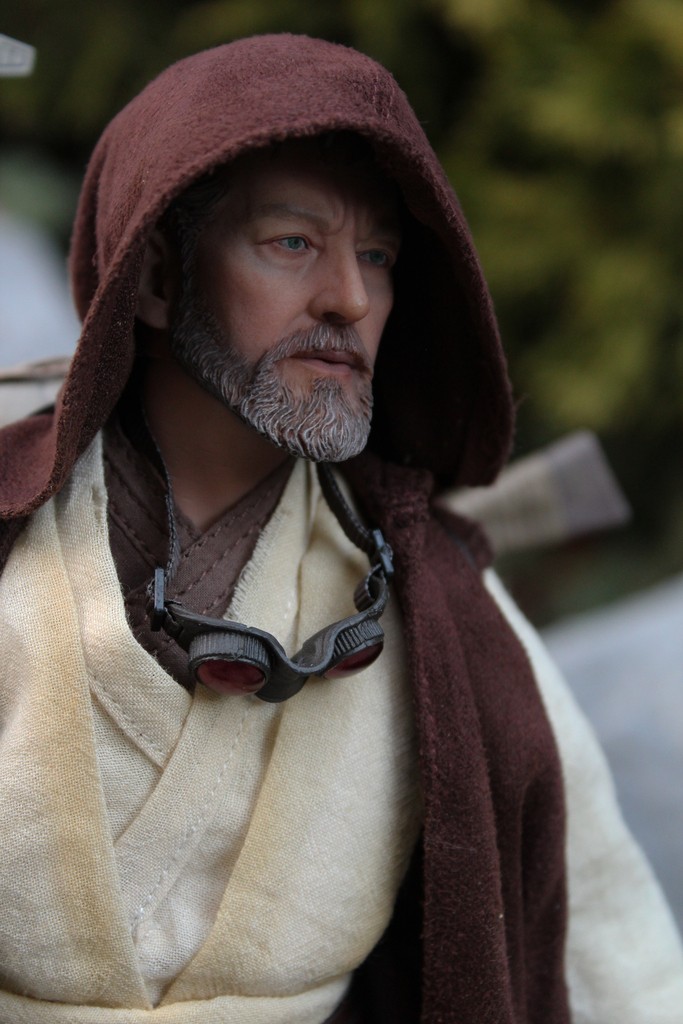 robrod (went to a rock quarry and grabbed sand and dirt and glued it to the top of his base):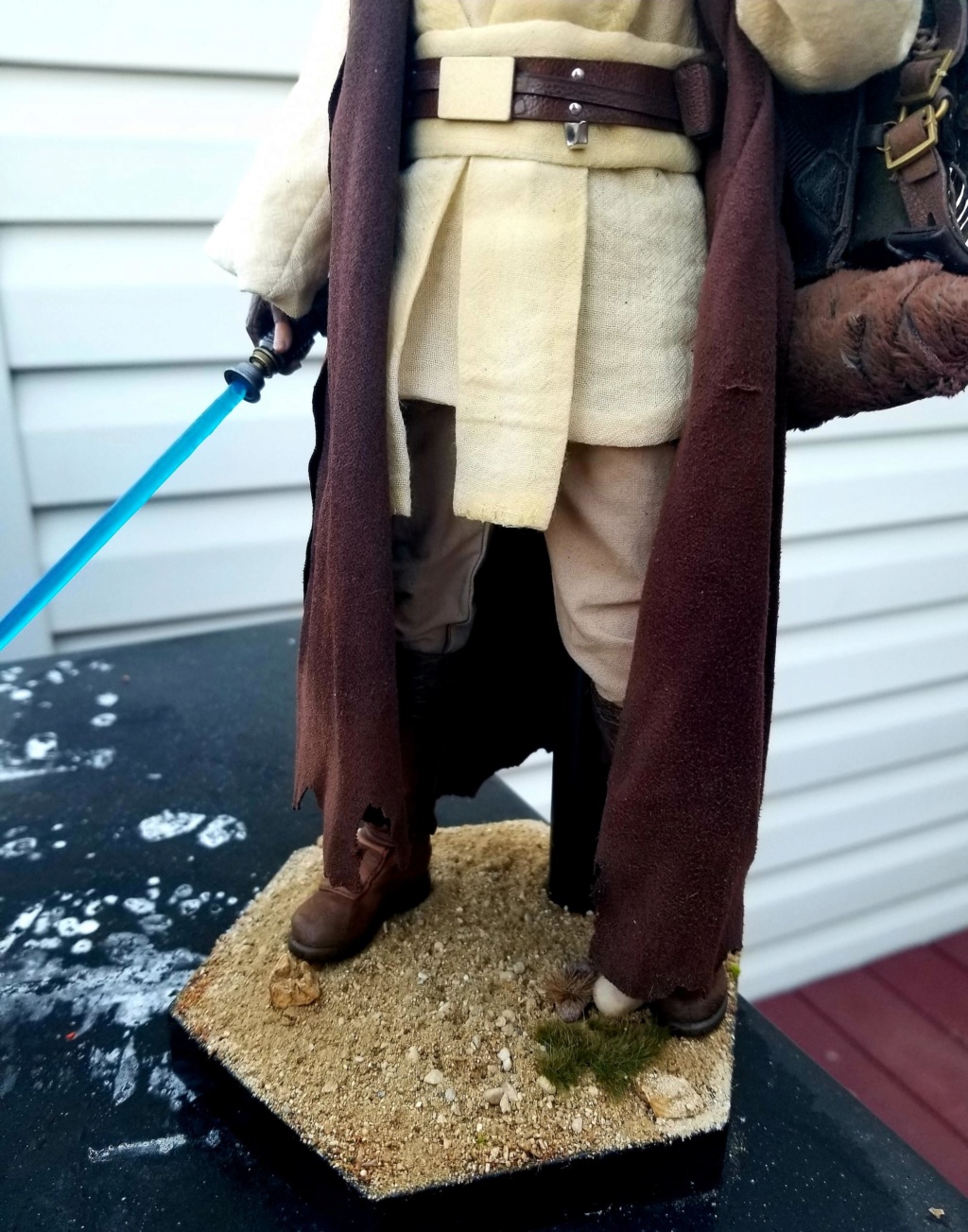 Stealth V3teran: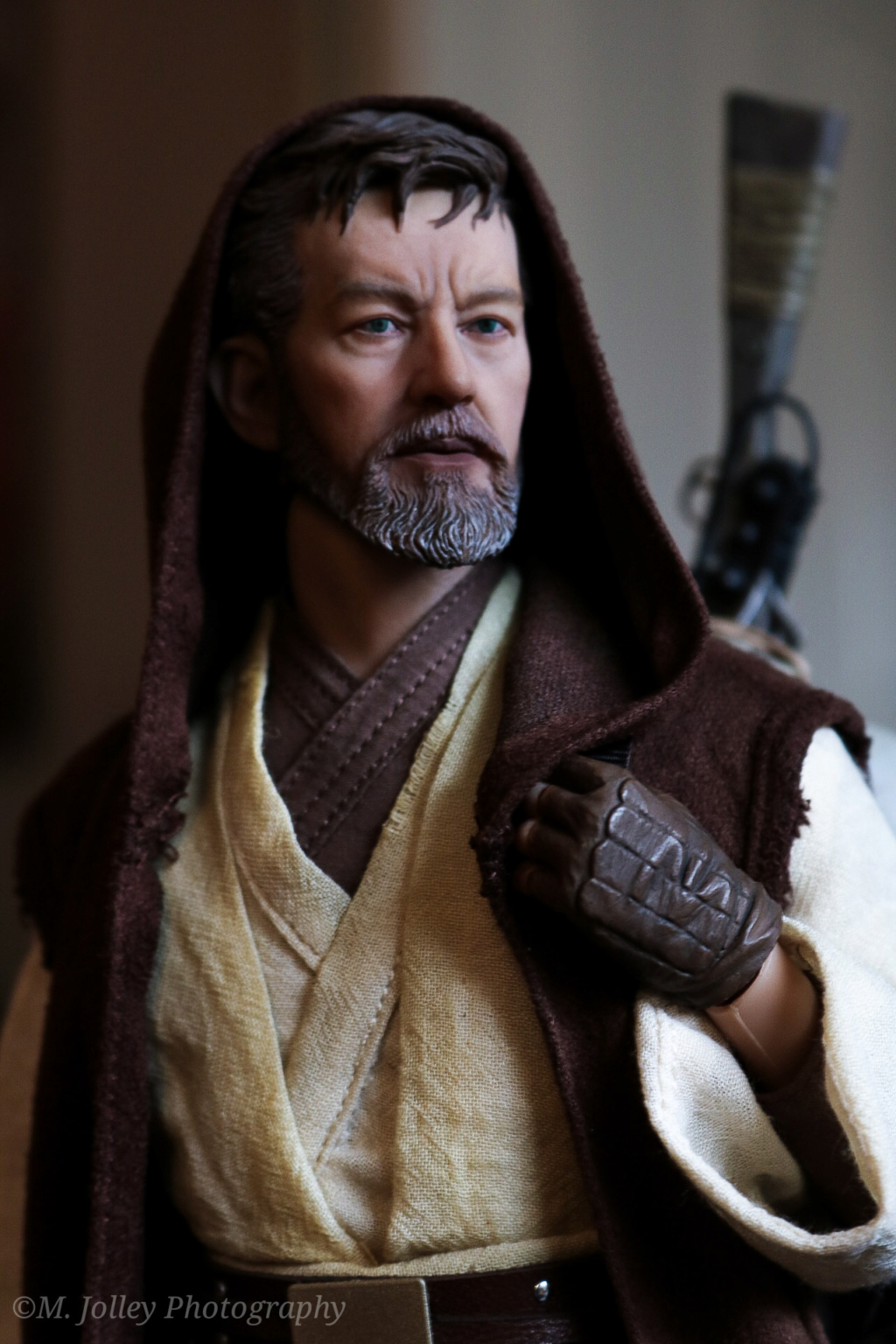 #review
#Sideshow
#Obi-WanKenobi
#Mythos