Given all the hype about HT's newly announced and amply overpriced Avenger figures, I thought I'd share with you this leaked deleted scene from one of the recent films. (Still haven't seen
Endgame
, so no spoilers or accept bad karmic consequences.) (As far as I can tell, this scene does not contain any spoilers...)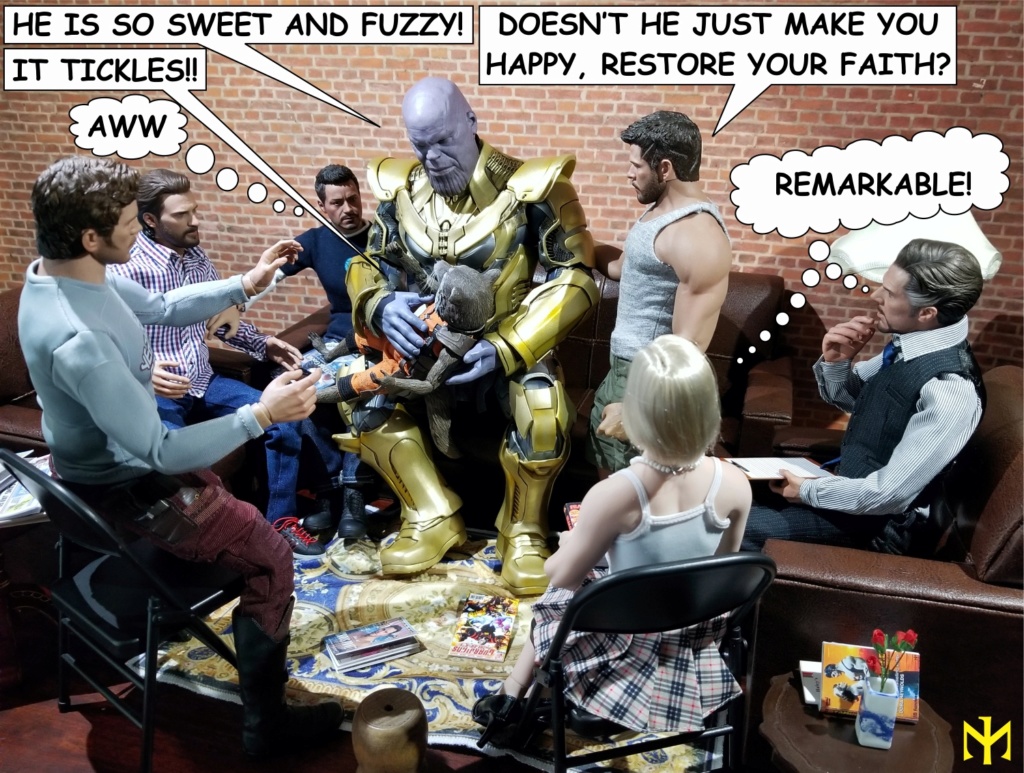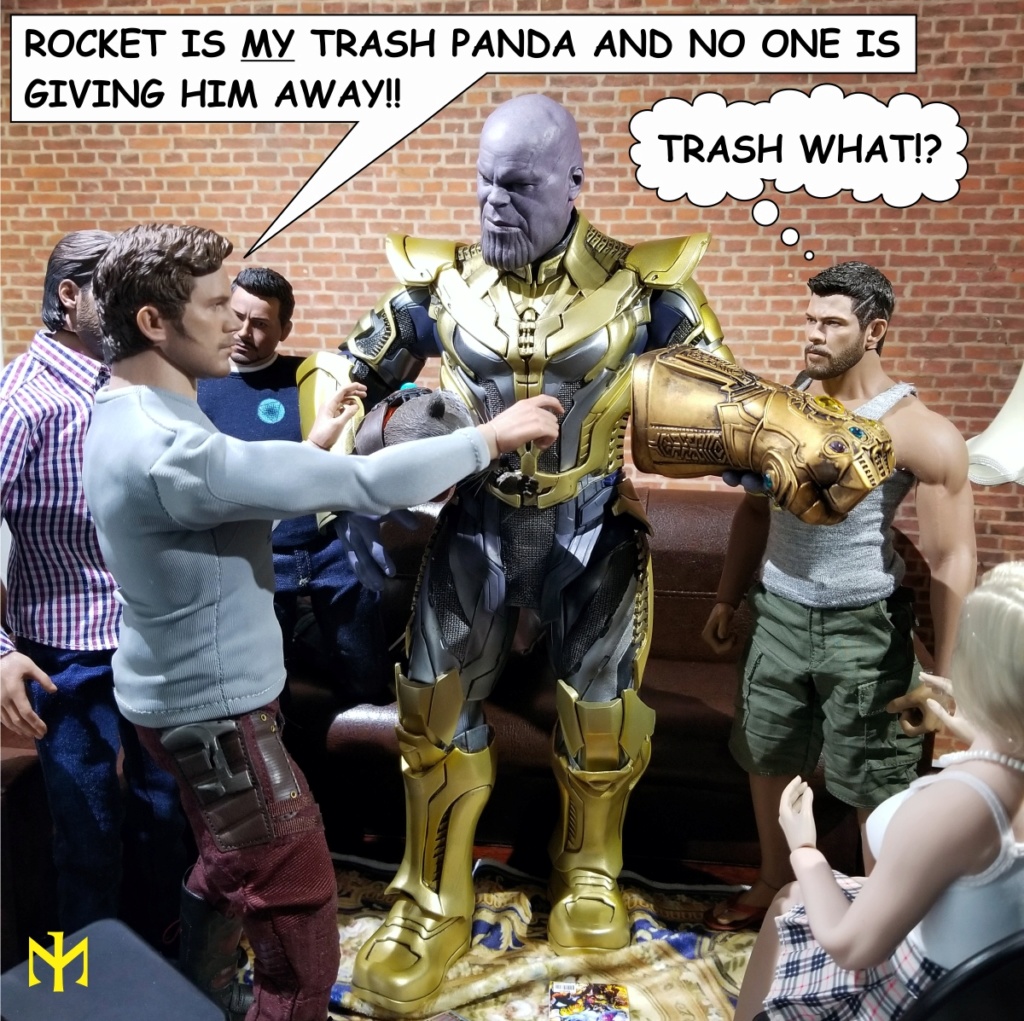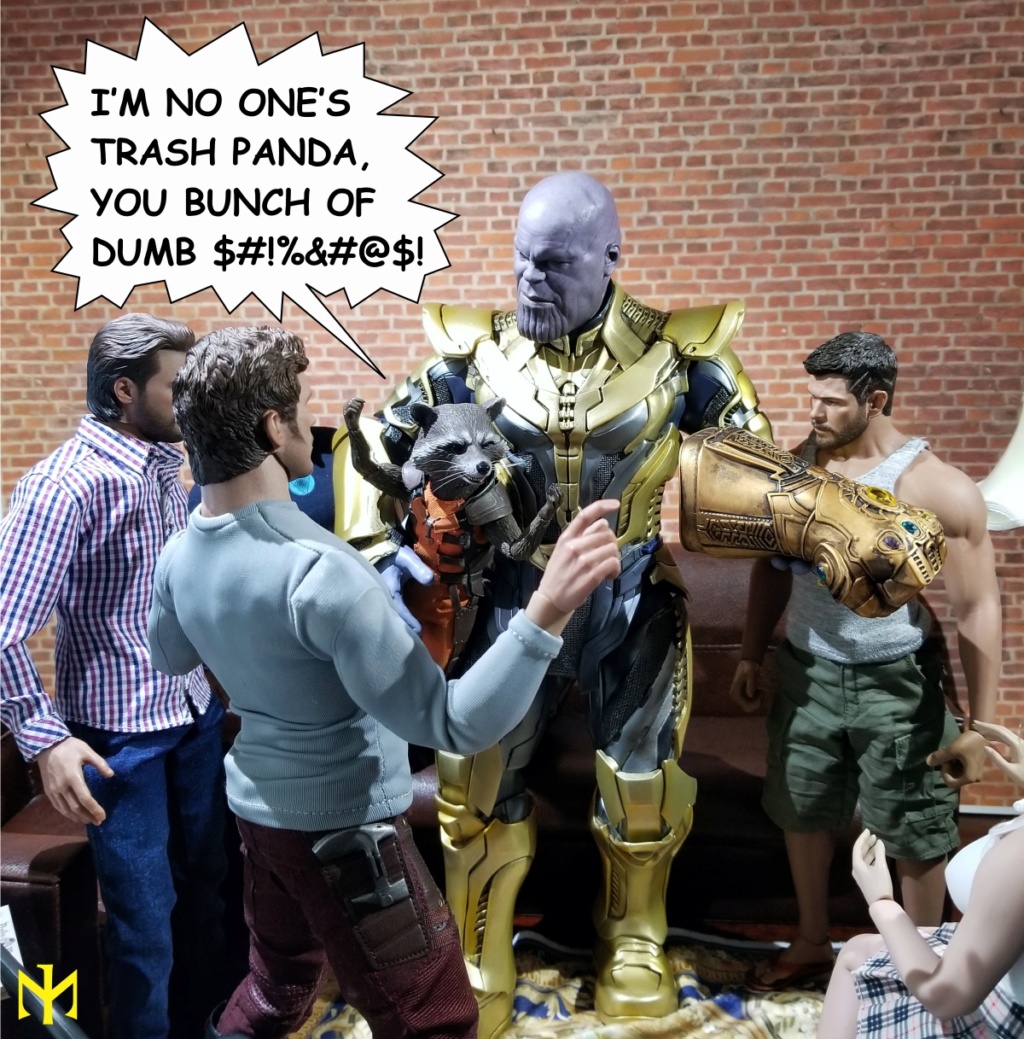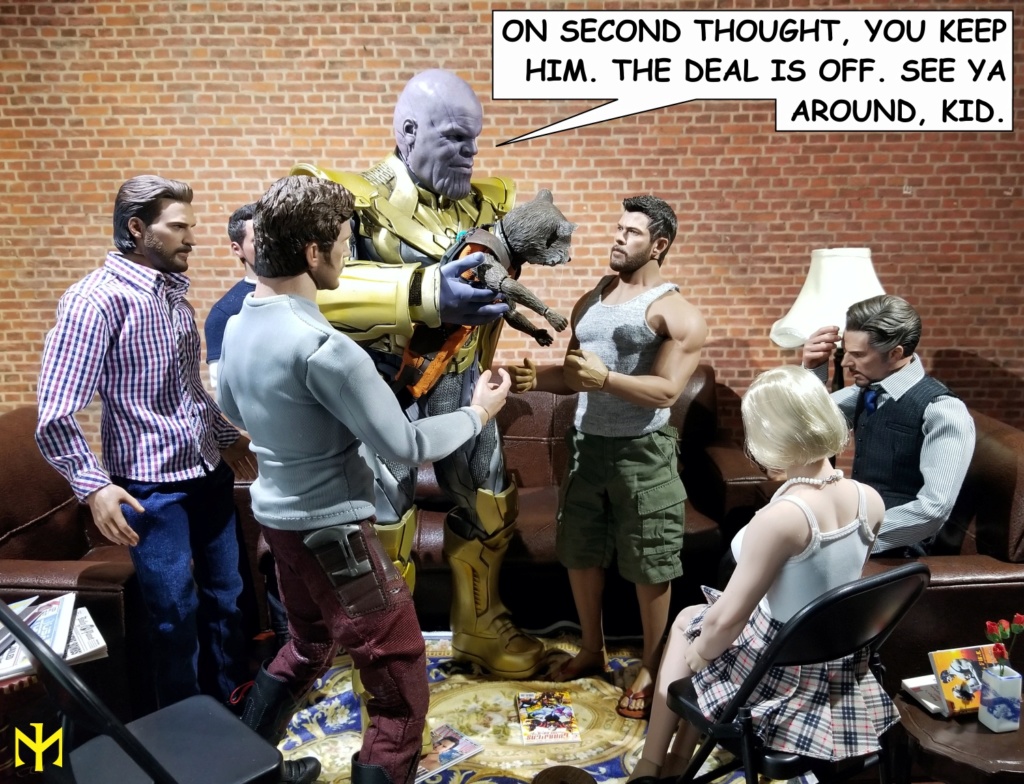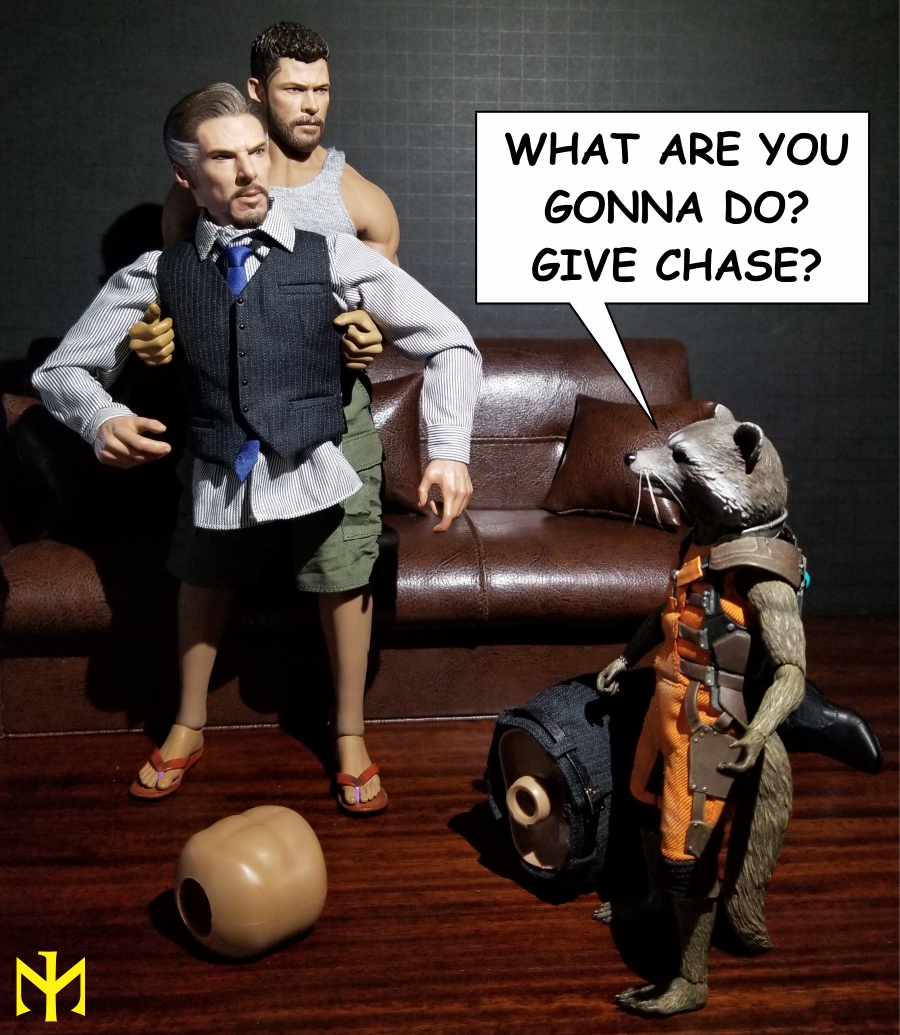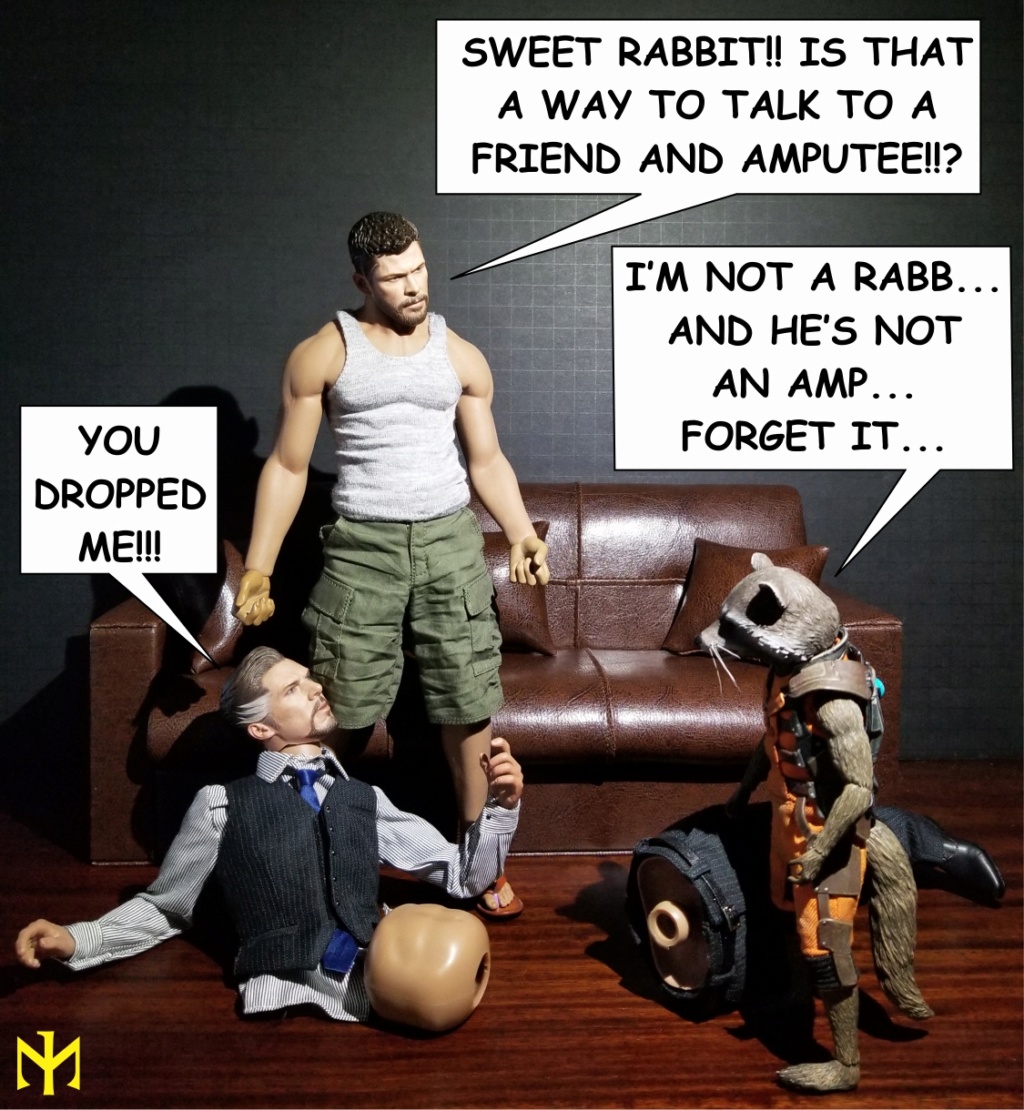 I find it comforting to know that superheroes need counseling and conflict resolution, too.
How did all this happen? I wanted to showcase the closest I will ever get to an HT Thanos -- a third party Thanos body with an HT Thanos head and neck sculpted by me (so it would fit). Of course, the Thanos body was modeled after the undersized first HT Thanos figure (which also had an even more undersized head), whereas the nice head came from the correctly-sized second HT Thanos. The result is, well, a bit on the bobble head side, although I think Thanos' head is actually undersized in the original design and since this matches the hands, you might almost call it an improvement. However, it didn't help that the photos above were mostly shot from overhead, making the head look even larger. So here it is, with the rest of the set (which offered more than HT, barring the throne).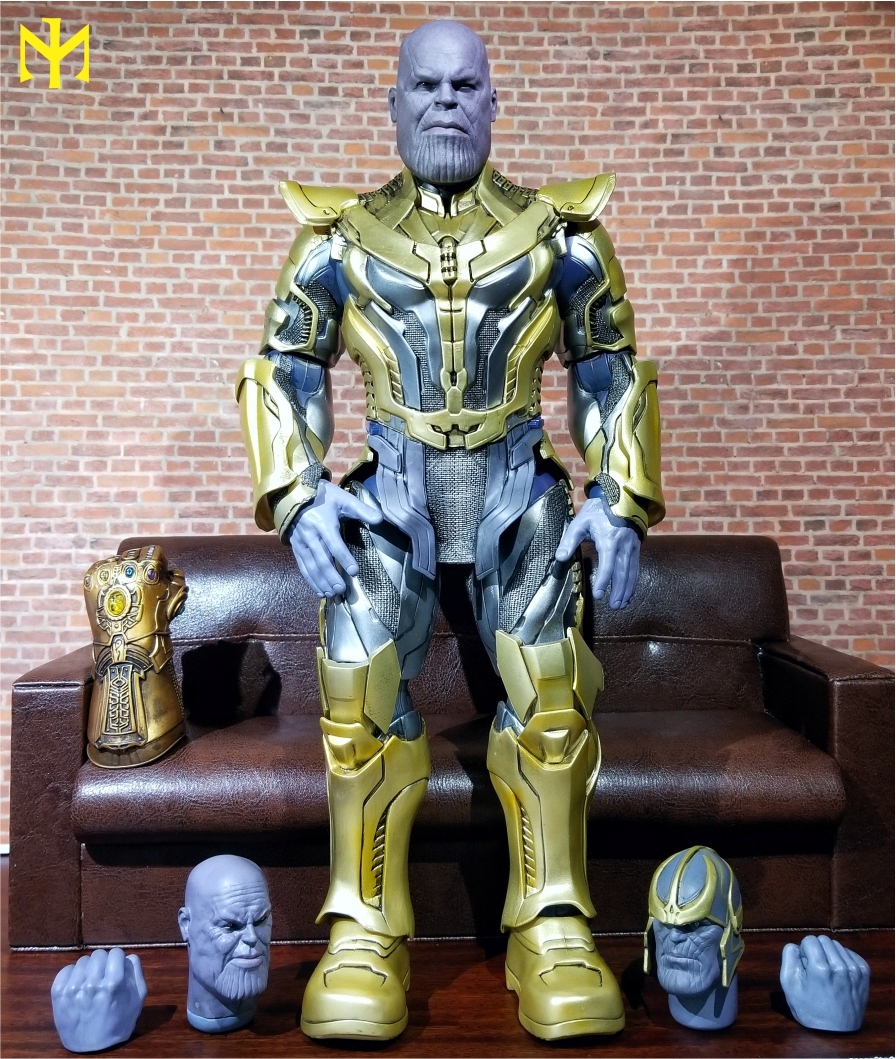 Hope you liked it. What do you think?
#thanos
#avengers
#thor
#starlord
#peterquill
#captainamerica
#steverogers
#tonystark
#ironman
#doctorstrange
#drstrange
#blackwidow
#natasharomanoff
#rocket
#satire
#parody
#film
#movie
#superhero
#comedy