TOYSEIIKI 1/6 Seven Mortal Sins -
Satan
Action Figure
Sin 七つの大罪 - サタン
Item No: TS01
Bar Code: 4580687050018
Company Profile-
TOYSEIIKI was founded in 2017 in Tokyo, Japan. It as an integration of R&D, production and sales primary focuses on the category of Action Figure. Taking advantage of the high quality and abundant anime manga resources of Japan and PHICEN's popular seamless bodies, TOYSEIIKI aims To present clients with all kinds of lifelike action figures.
The company's description of the company's TOYSEIIKI was established in Tokyo, Japan in 2017.
アニメやのアニメや漫画の人気キャラクターをPHICEN社のシームレス movable technology いて, リアルなシームレスアクションフィギュアを planning, opening, selling toys メーカです.
Product Prototype-
Representing Wrath,
Satan
is a fiery, red-headed Demon Lord whose main task is to judge the souls of the dead at the threshold of the Gates to Hell, and sentence the deserving to eternal damnation. While she has a hair-trigger temper, She also has a sense of honor and a love for cute and innocent things; for this reason she is especially fond of Beelzebub. She uses an ax in combat and has armies from all over the world serving as her followers.
キャラクター绍介 <br /> The third sin, the wrath of the のの王.
えるような えるような えるような い髪 に に に 露出 露出 露出 露出 露出 露出 露出 露出 露出 露出 い
Hell's threshold guardian, the soul of the dead, and the task of judging the blasphemy.
The good personality is ridiculous and ridiculous.
その为,同じ魔王のベルゼバブを特に溺爱している.
The army's convictions in the world will continue to be strong and strong.
Packing List:
1) 1 x head sculpt ( with a pair of horns on the head)
2) 1 x 1/6 female seamless body with metal skeleton
3) 3 pairs x interchangeable hands with gloves
4) 1 x bikini style battle top
5) 1 x bikini style battle bottom
6) 1 x belt
7) 1 x armor on the right side of waist
1 pair x forearm armors
9) 1 pair x leg armors
10) 1 x armor for the right thigh
11) 1 pair x ankle armors with bat's wing decorations
12) 1 pair x overknee leather stockings
13) 1 pair x short socks
14) 1 x cape
15) 1 pair x shoes
16) 1 x axe
17) 1 x display base and stand
Packaging:
1 product/individual box
GW: 1.54kg
Measurements: 24.3cm * 11cm * 38cm
6 products/master carton
GW: 10.46kg
Measurements: 50cm * 36.7cm * 40.5cm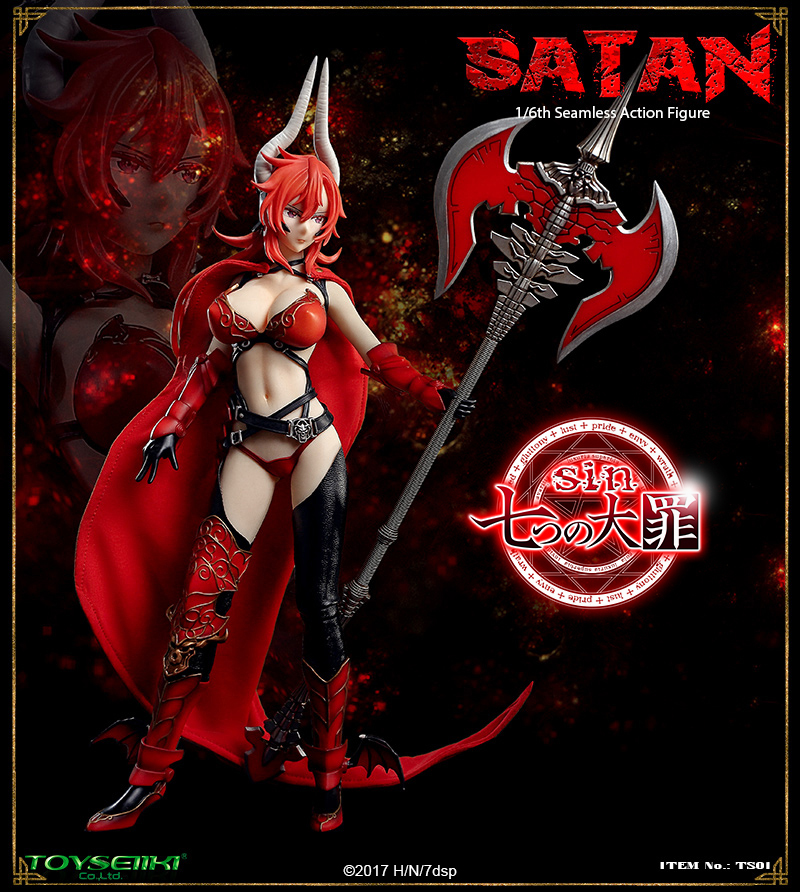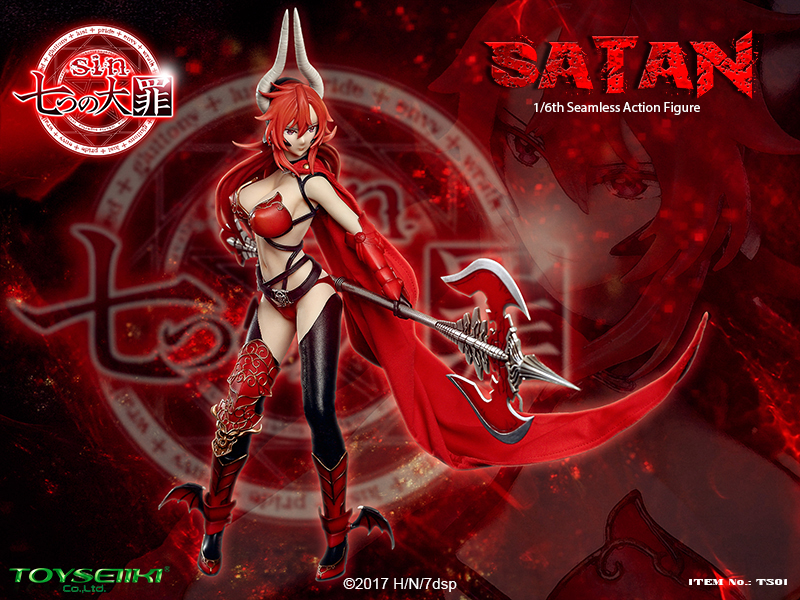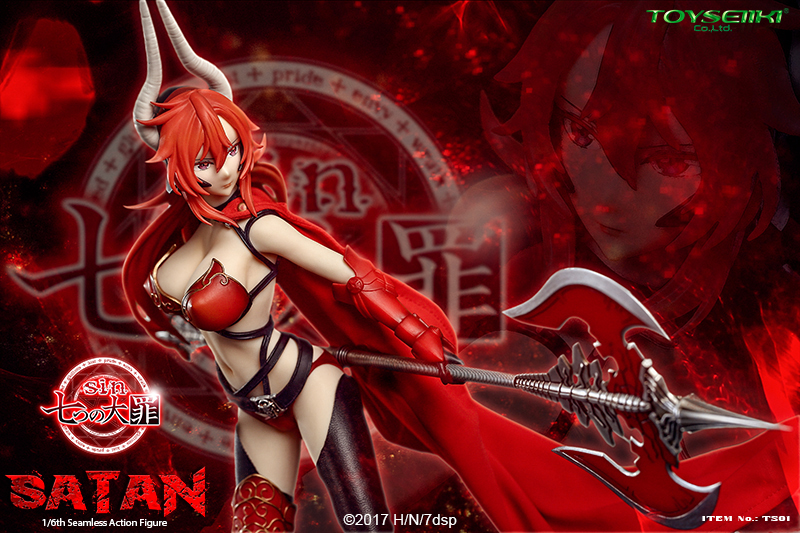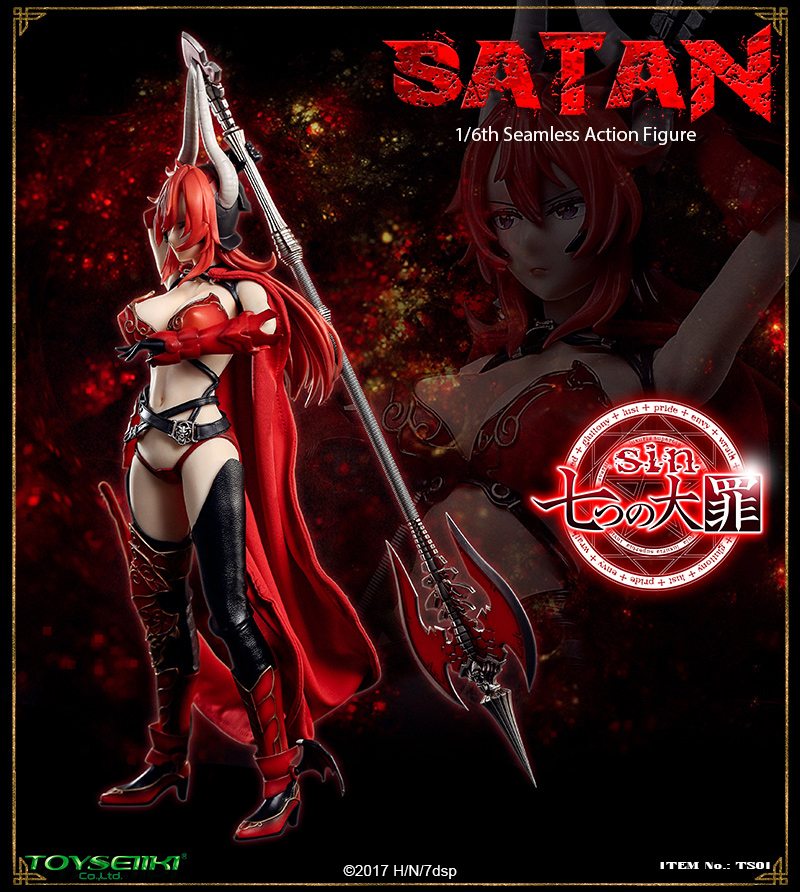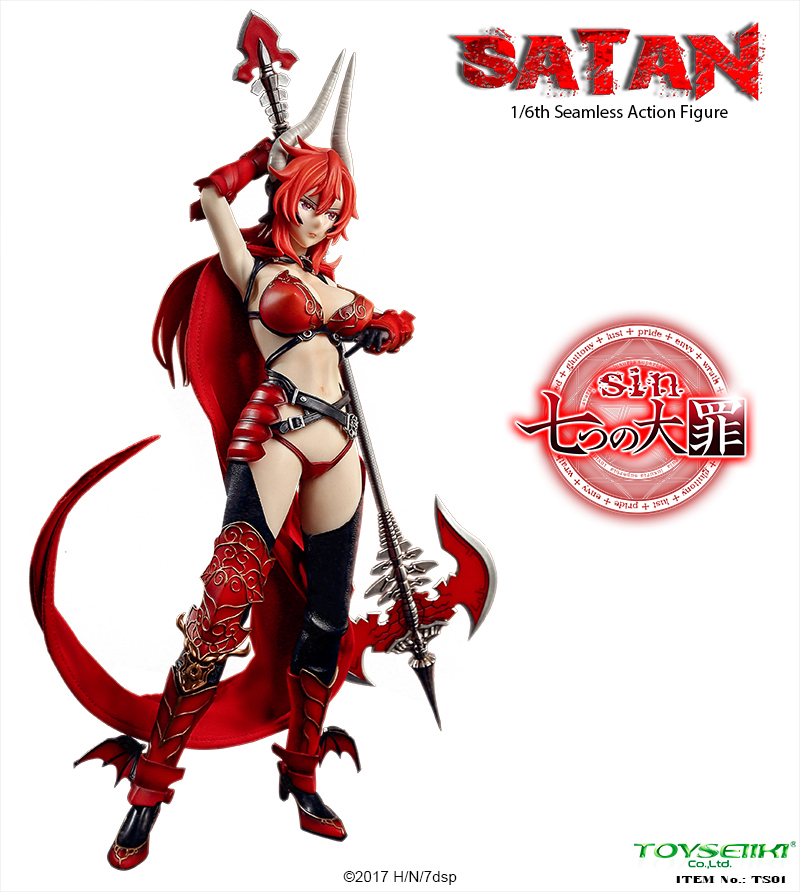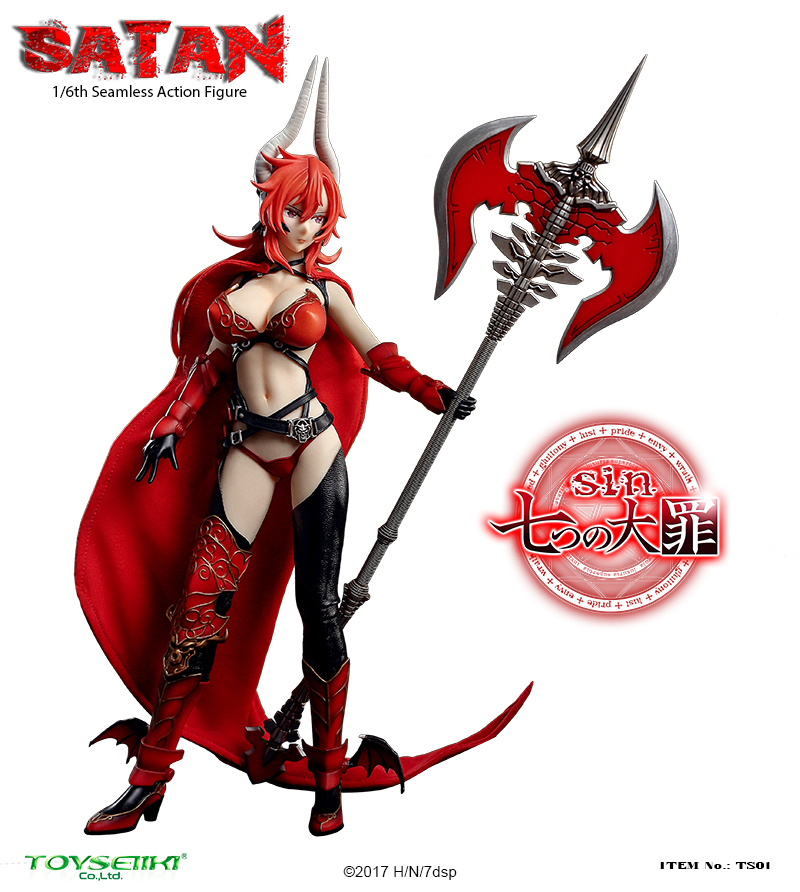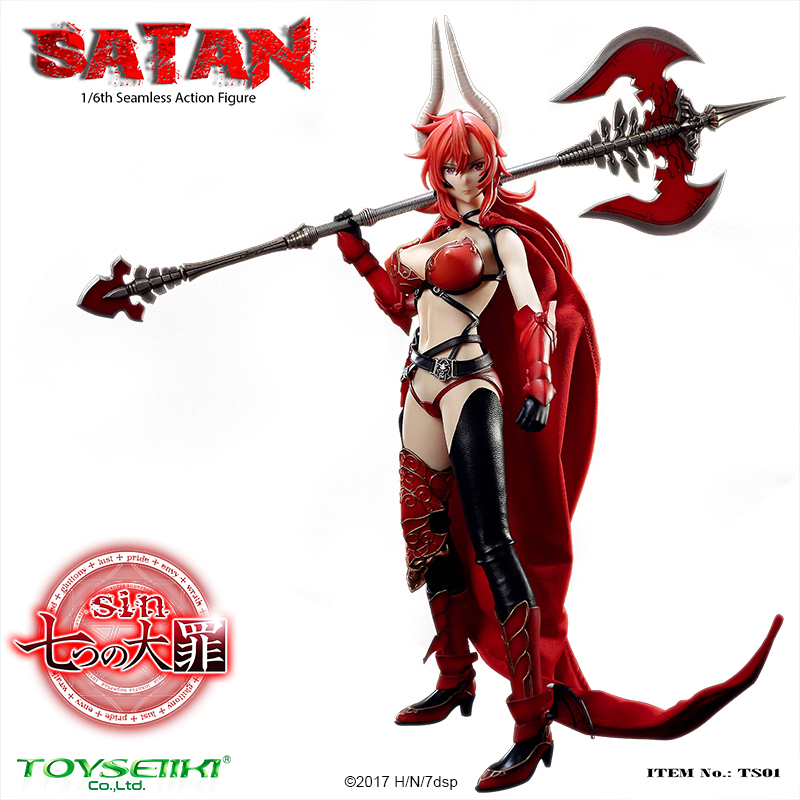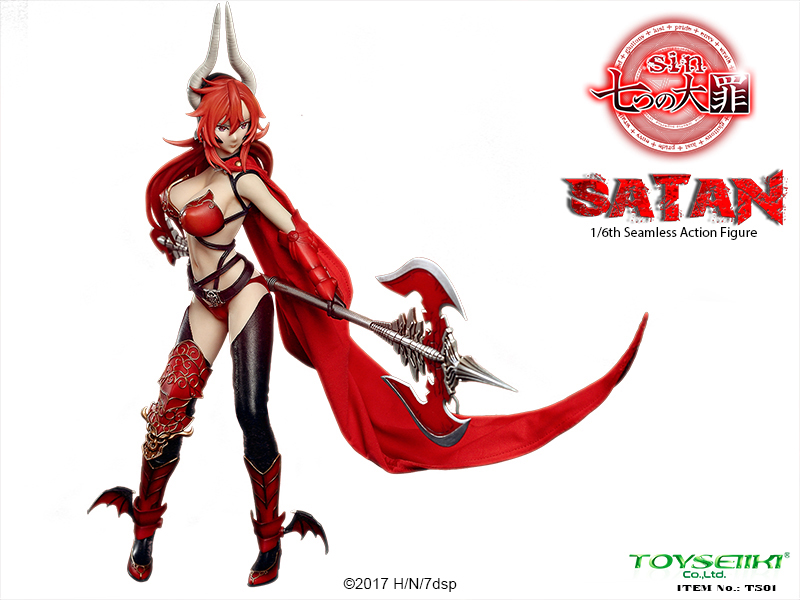 #newproduct
#ToySeiiki
#Satan
#female
#SinSevenSin
#Anime-style
#fantasy