Seven Mortal Sins
Lucifer 1/6th Scale Action Figure
Item Name: Seven Mortal Sins Lucifer 1/6 Seamless Action Figure
Item No: TS12
Bar code: 4580687050124
【Company Profile】
Founded in 2017 in Tokyo, Japan. It as an integration of R&D, production and sales primarily focuses on the category of Action Figure. Taking advantage of the high quality and abundant anime manga resources of Japan and PHICEN's popular seamless bodies, TOYSEIIKI aims to present clients with all kinds of lifelike action figures.
【Company Explanation】
TOYSEIIKI Corporation was established in Tokyo, Japan in 2017.
Japan's comics, the man of the comics, the PHICEN company's mobile technology for the use of ムレスムレスヒウ, リアルなシームレスアクションフィギュアをチチチテ
【Product Profile】
The first sin, the arrogant devil, Lu Shi フ ァー.
Long い金髪と煌びやかな神々しい衣装をまとった美女。
神に逆らった为に傲慢の罪で天界を追放されてしまった落天使.
虚饰の魔王ベリアルにかけられた7つの呪いを解き、力を取り戻すために逆袭の旅に出る。
高慢な言动が目立つ方で、根は生真面目で曲がったことを疑う热血汉な一面もある.
Demon king Lucifer of the arrogance.
Lucifer has long butt-length blonde hair tied in a ponytail and two round-curled horns on both sides of her head. Despite being the greatest angel made by God, Lady Lucifer turned into a fallen angel and caused a rebellion, becoming the greatest Demon King in Hell. When she isn't speaking, her beauty is truly divine, but when she opens her mouth a storm of arrogance blows forth. Her weapon is a huge spear|staff hybrid that is taller than her, with a pointed tip on one end and an ornate skull-headed dragon with pointed horns on the other end.
Packing list:
1) 1 x head sculpt & hair
2) 1 x interchangeable face
3) 1 x ponytail
4) 1 x 1/6 female seamless body with metal skeleton
5) 3 pairs x interchangeable gloved hands
6) 1 x detachable collar
7) 1 pair x detachable puff sleeves
1 x corset
9) 1 pair x panties
10) 1 x skirt in shape of feathers and petals
11) 1 x tail of the devil
12) 1 x elbow armor
13) 1 pair x forearm armors
14) 1 pair x knee armors
15) 1 pair x leg armors
16) 1 pair x shoes
17) 1 x devil wand
18) 1 x base & holder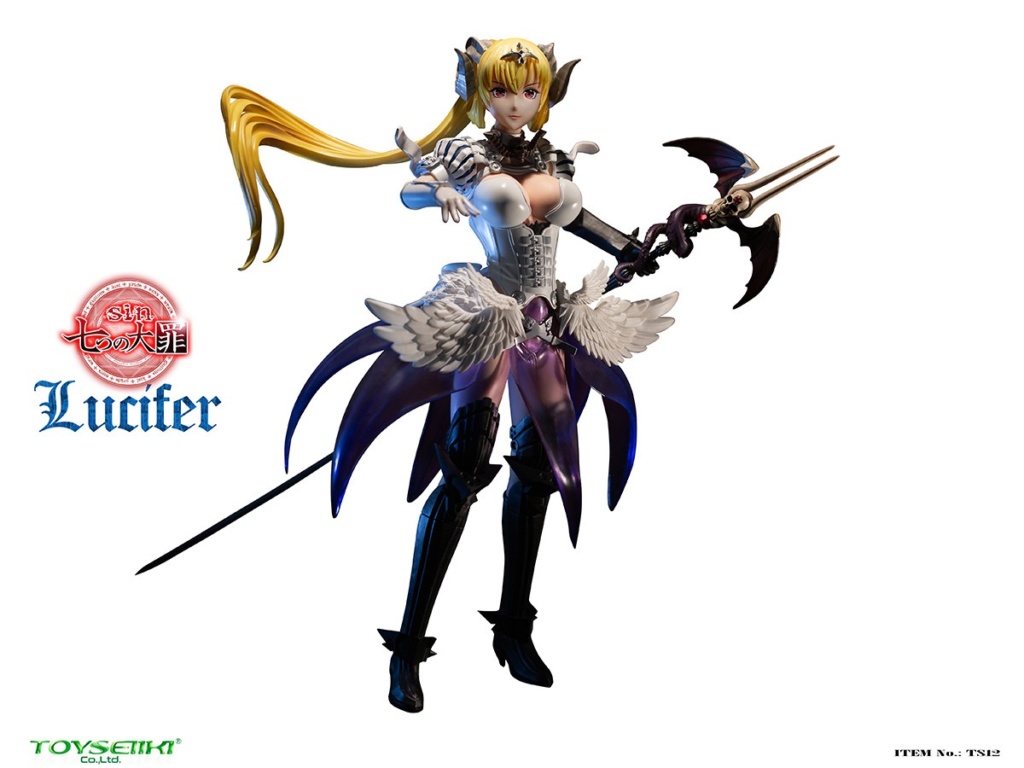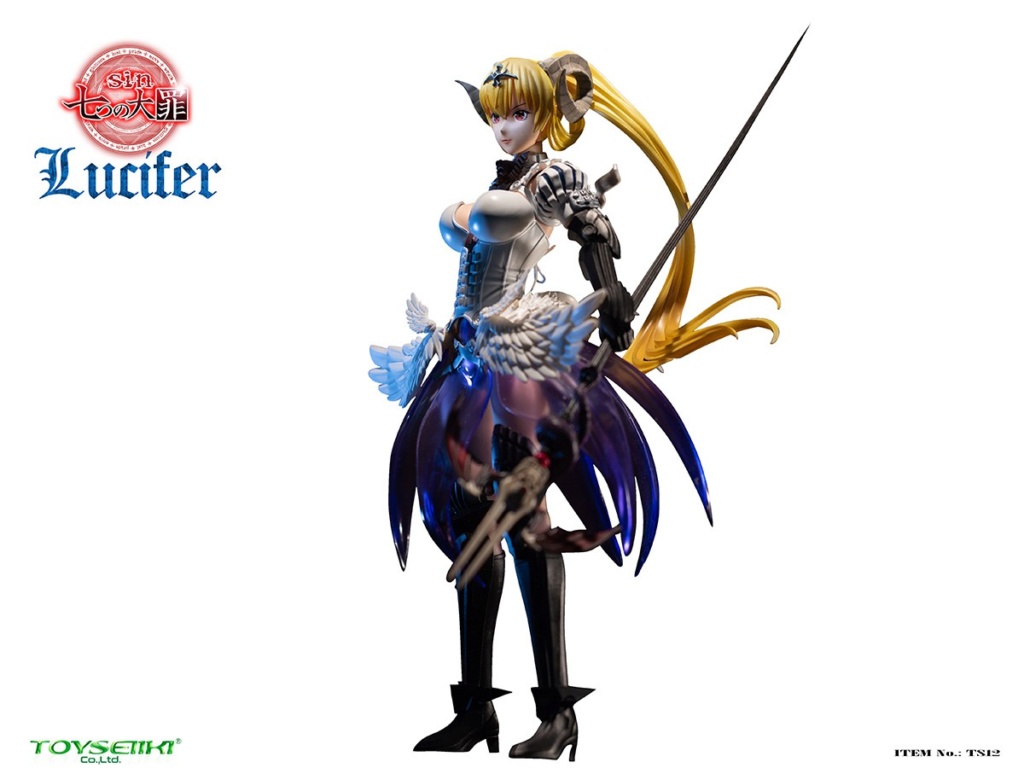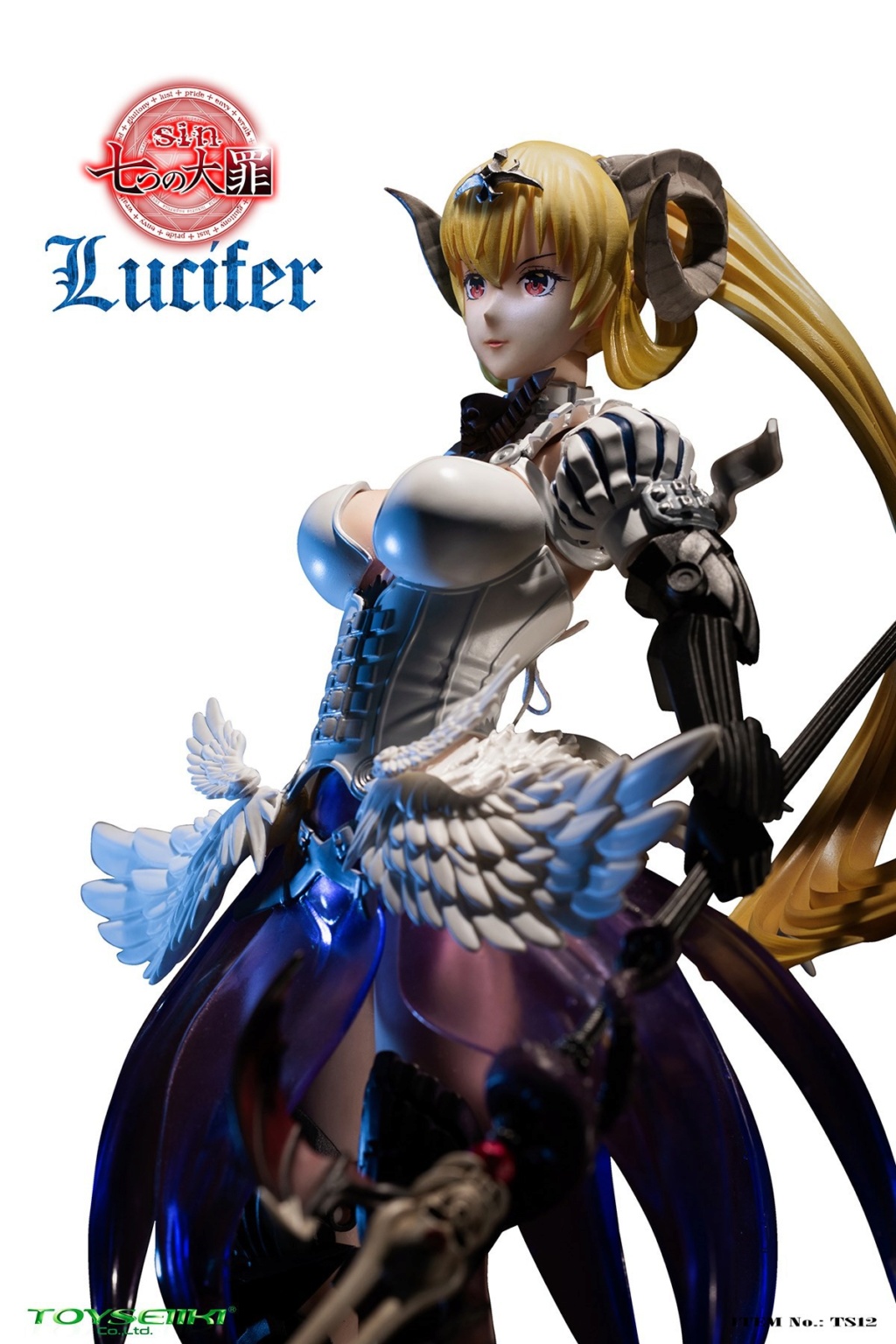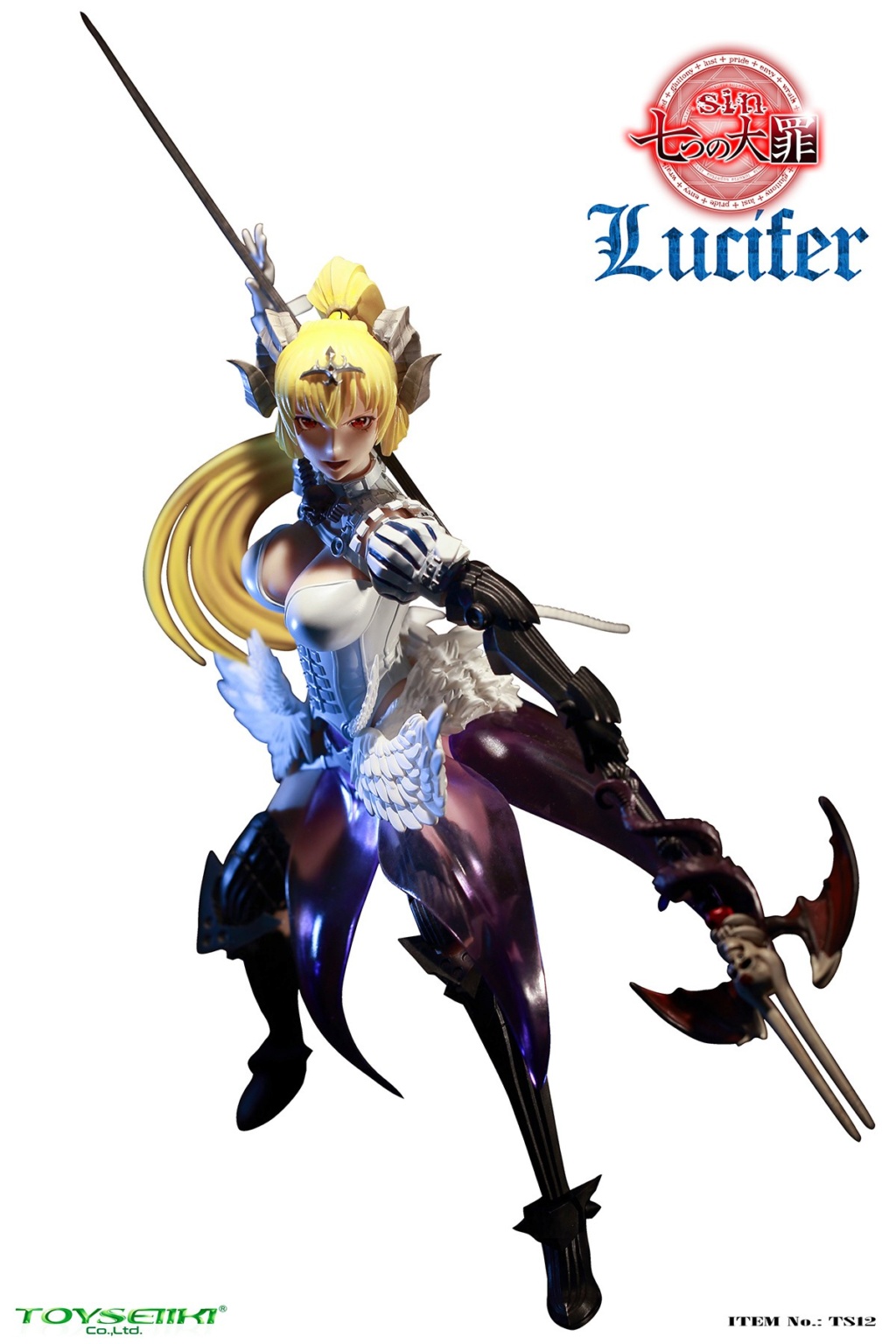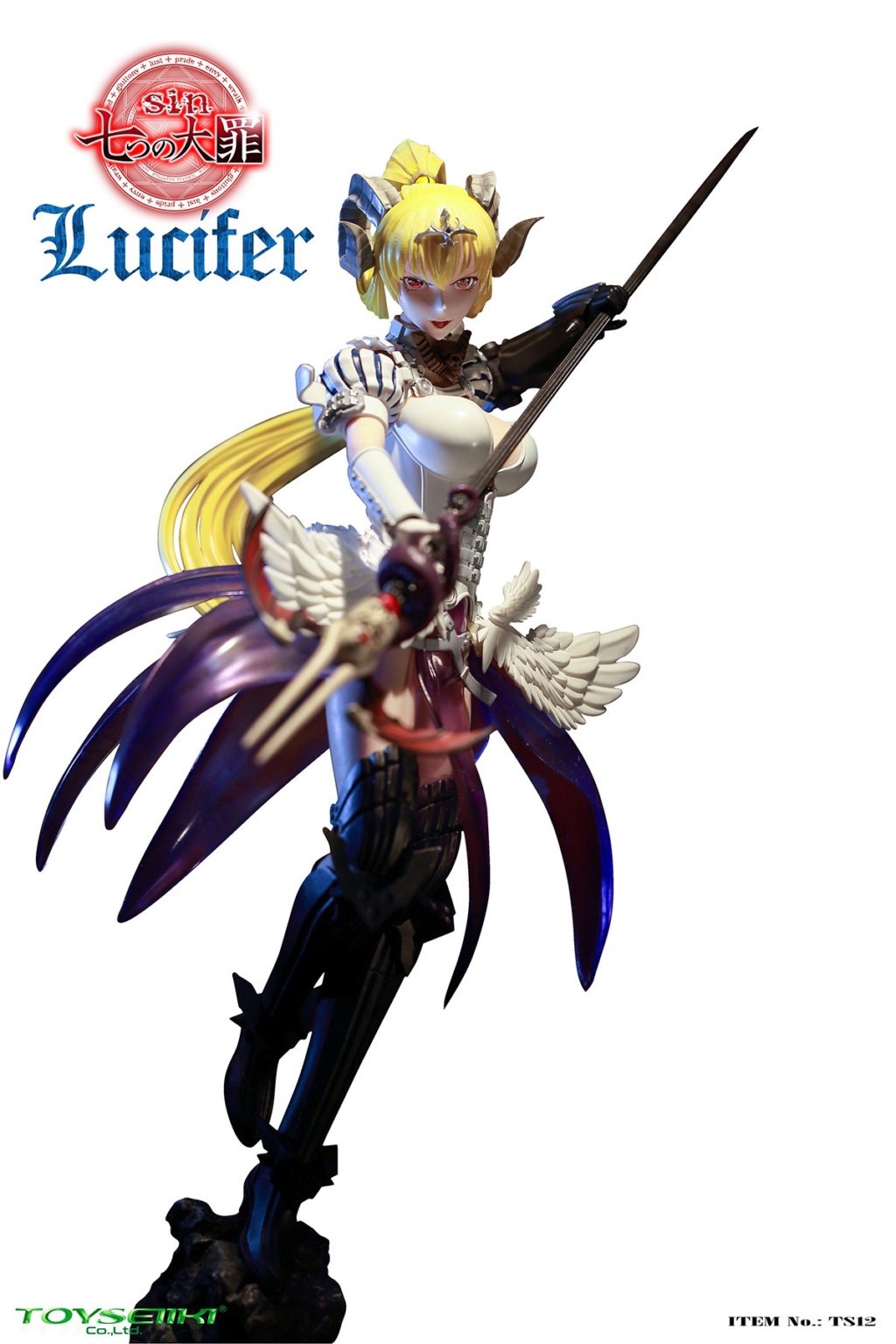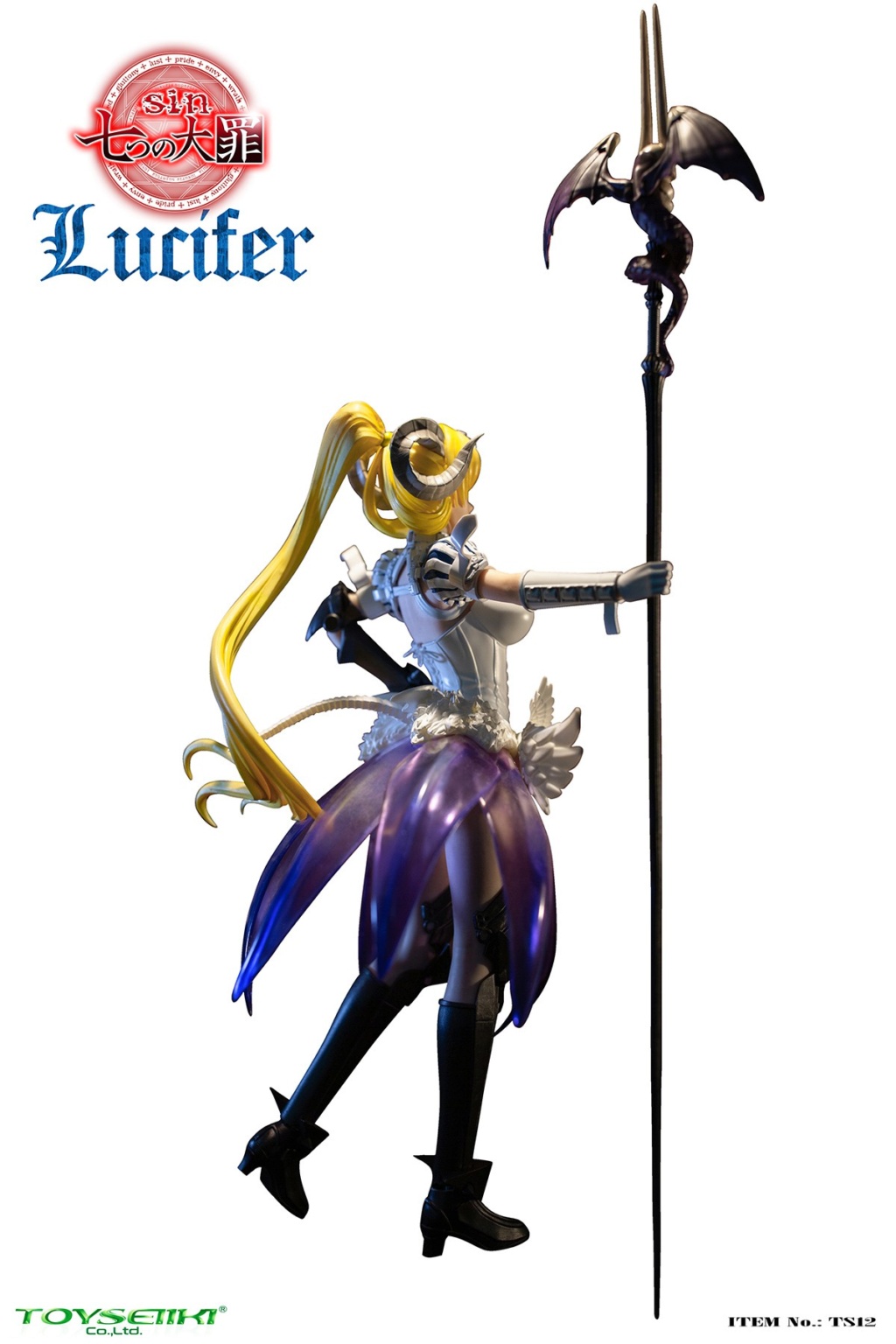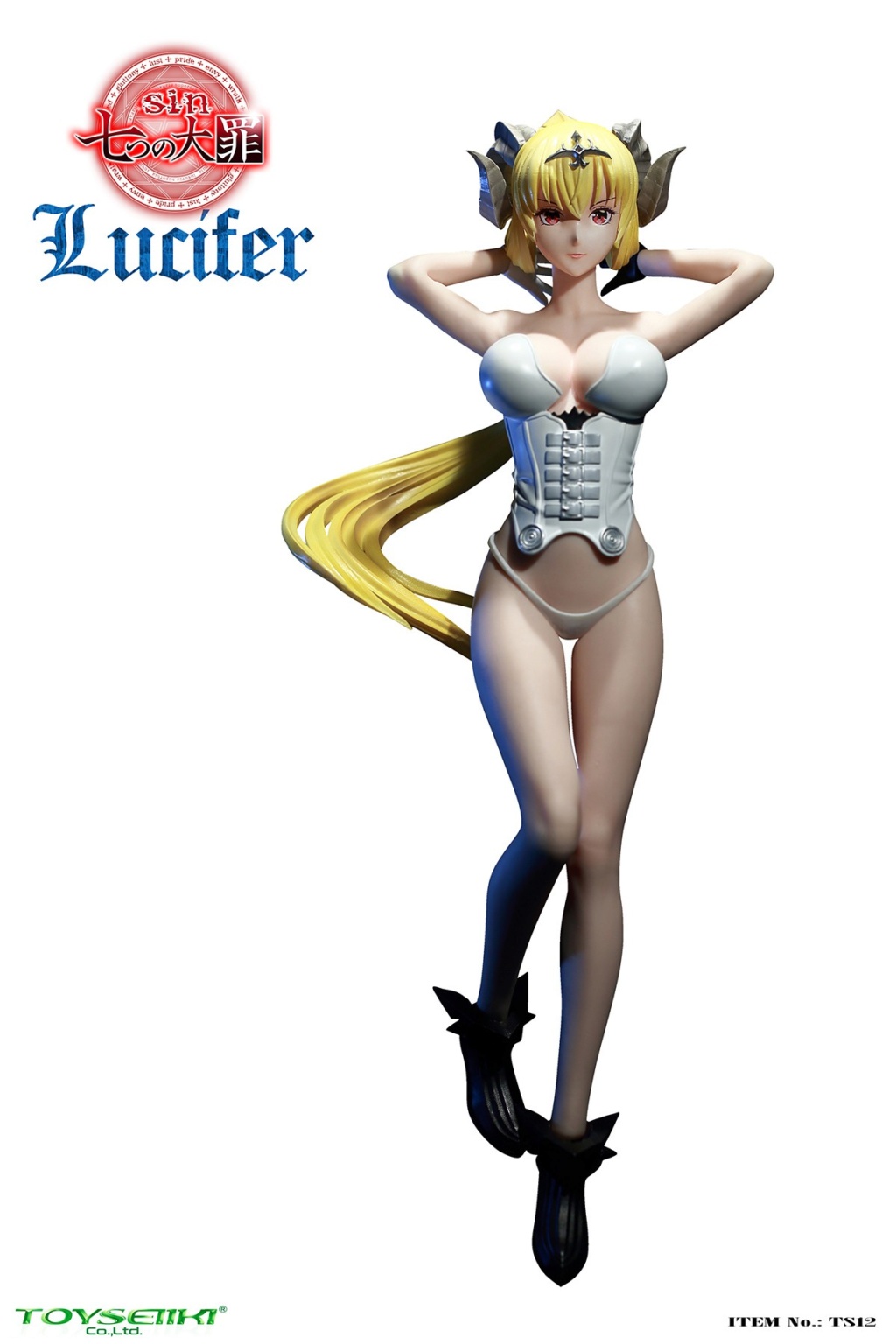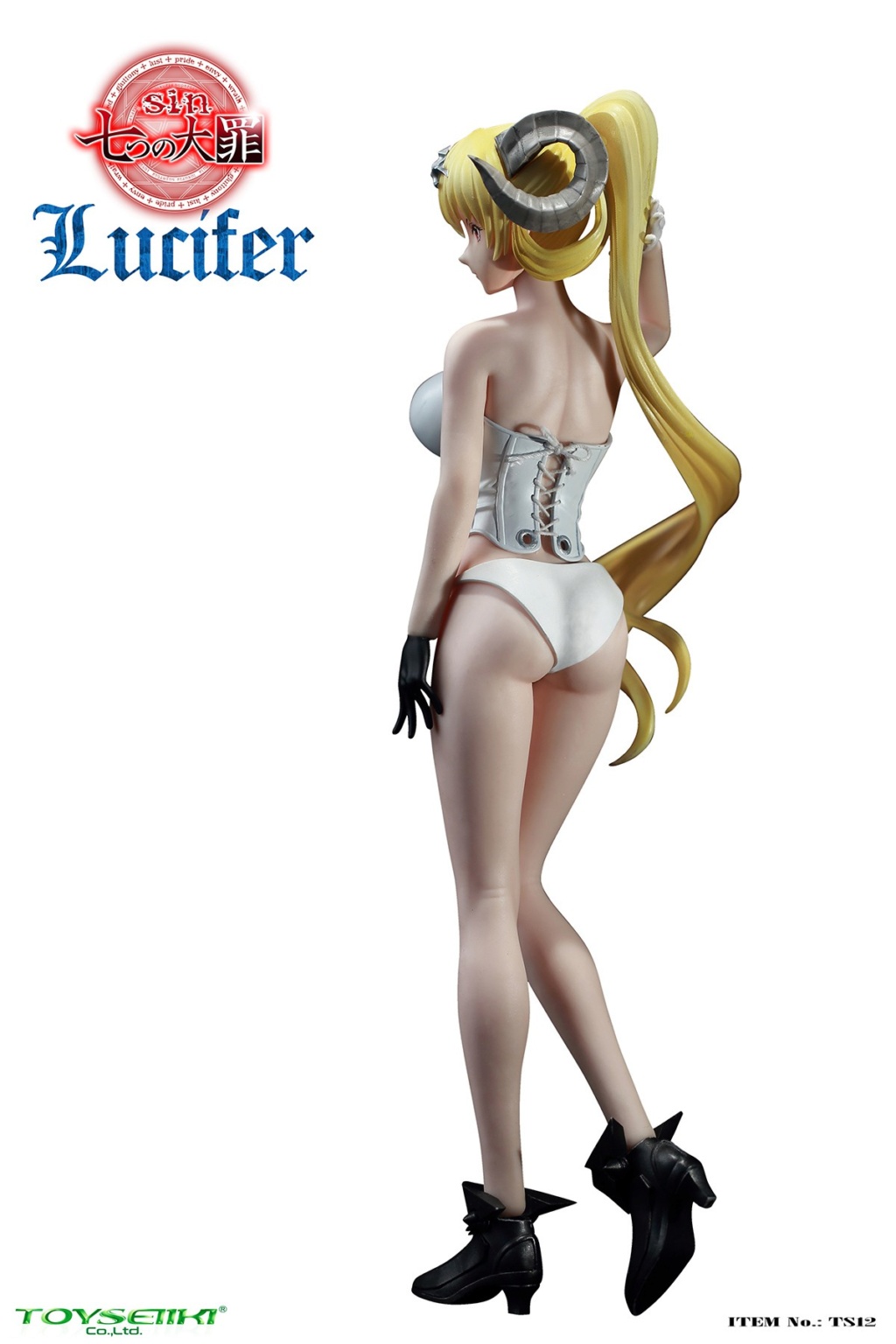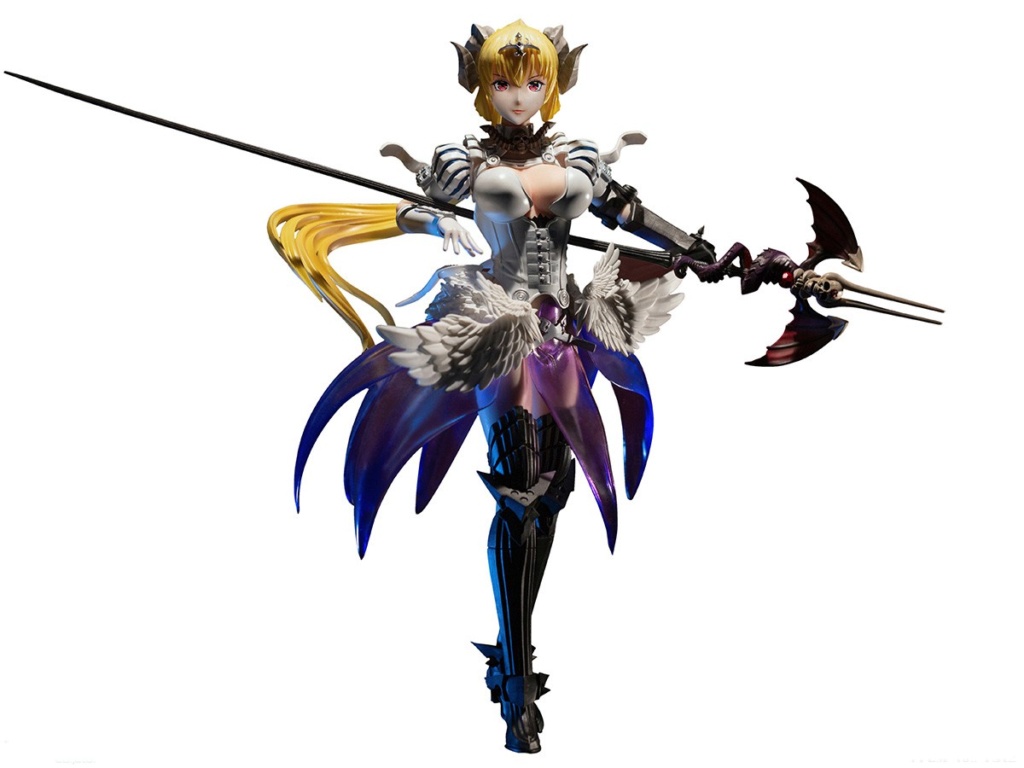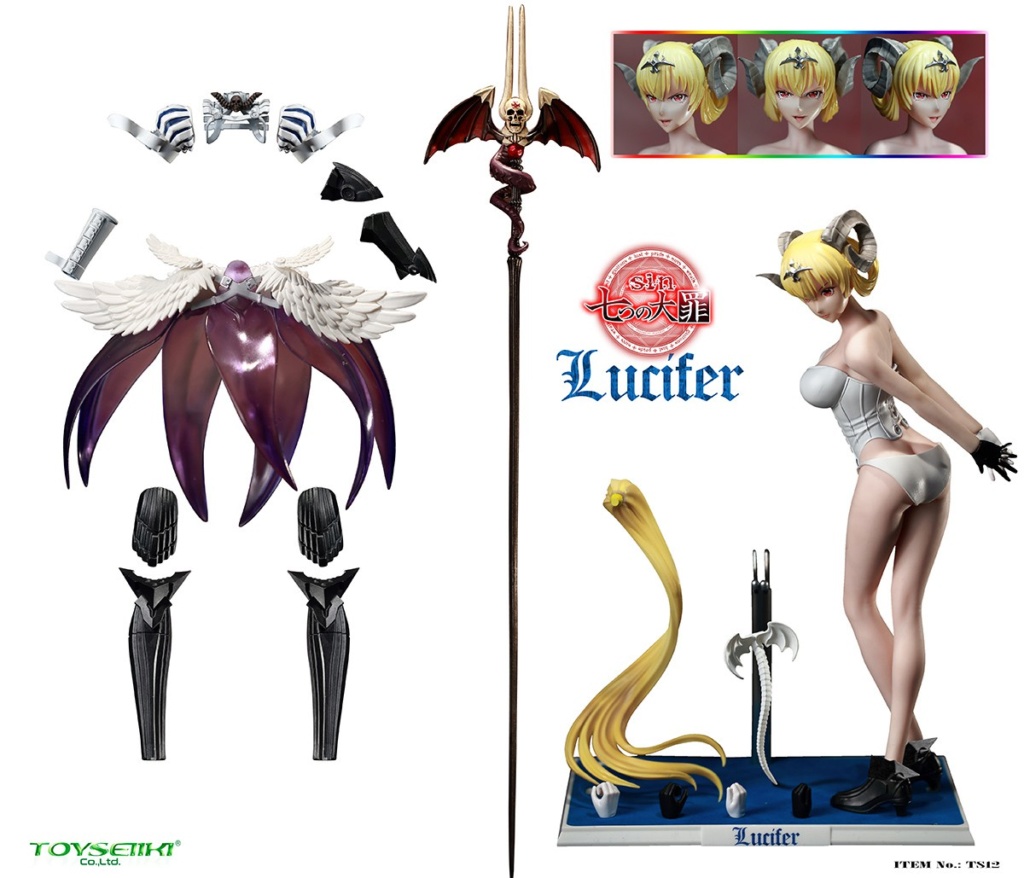 #newproduct
#Toyseiiki
#SevenMajorSins
#Lucifer
#female
#Anime
#stylized