Terence Steven McQueen (March 24, 1930 – November 7, 1980) was an American actor. He was called "The King of Cool", whose "anti-hero" persona developed at the height of the counterculture of the 1960s and made him a top box-office draw of the 1960s and 1970s. Popular films include The Sand Pebbles, The Cincinnati Kid, The Thomas Crown Affair, Bullitt, The Getaway, and Papillon, as well as the all-star ensemble films The Magnificent Seven, The Great Escape, and The Towering Inferno.
Star Ace Toys 1/6th Scale Steve McQueen (Special Version) Collectible Figure Features:
Authentic And Detailed Fully Realized Likeness Of Steve McQueen As Capt. Virgil Hilts In "The Great Escape" (1963) Movie With Casual Outfit And German Uniform Disguise,
Accurate Facial Expression With Detailed Skin Texture,
Approximately 30 Cm Tall Body With Over 30 Points Of Articulation,
Four (4) Interchangeable Hands Including:
Pair Of Open Hands,
Right Hand For Catching Baseball / Holding Gun,
Right Hand For Carrying Bag,
Bare Feet
Three (3) Sets Of Outfits:
Casual Outfit - Flight Jacket (A2 Style),
Blue Shirt,
Pants.
German Uniform: Jacket (WH/M36 Style),
Belt With Buckle,
Pants,
Leggings.
Detective Outfit: Blue Shirt,
Black Trousers,
Green Tie,
Black Suit,
Grey Coat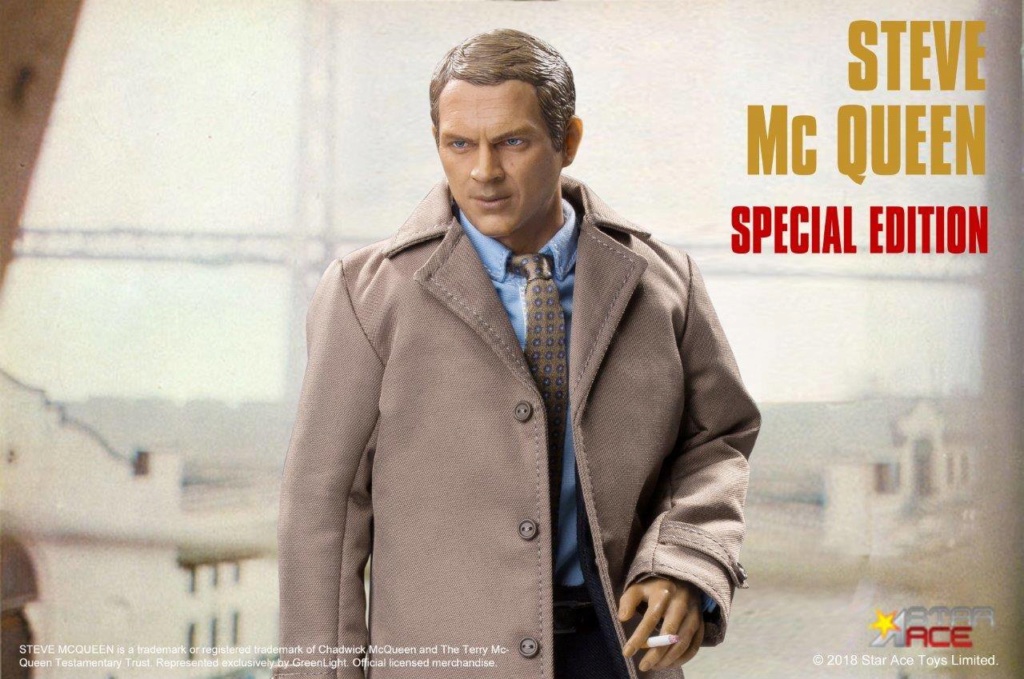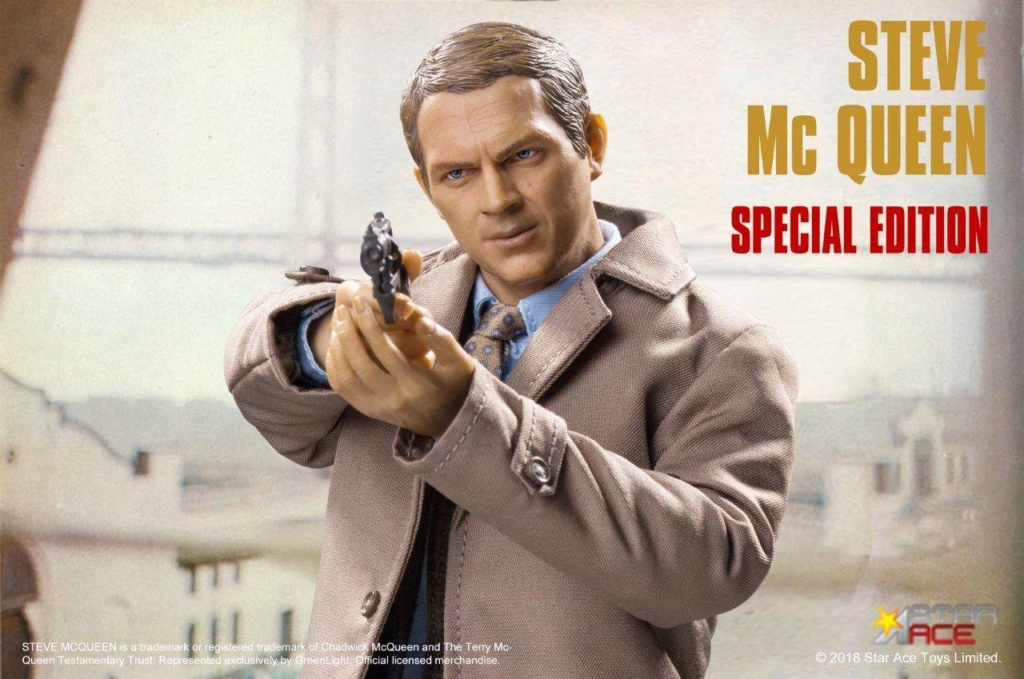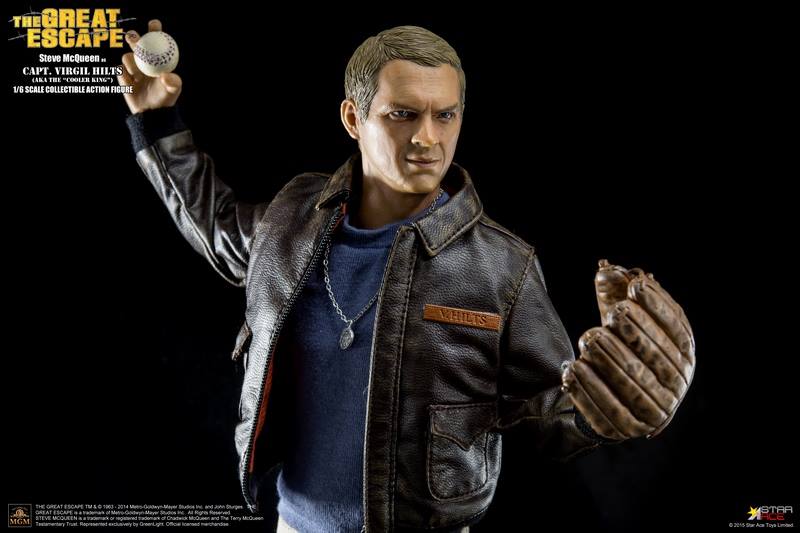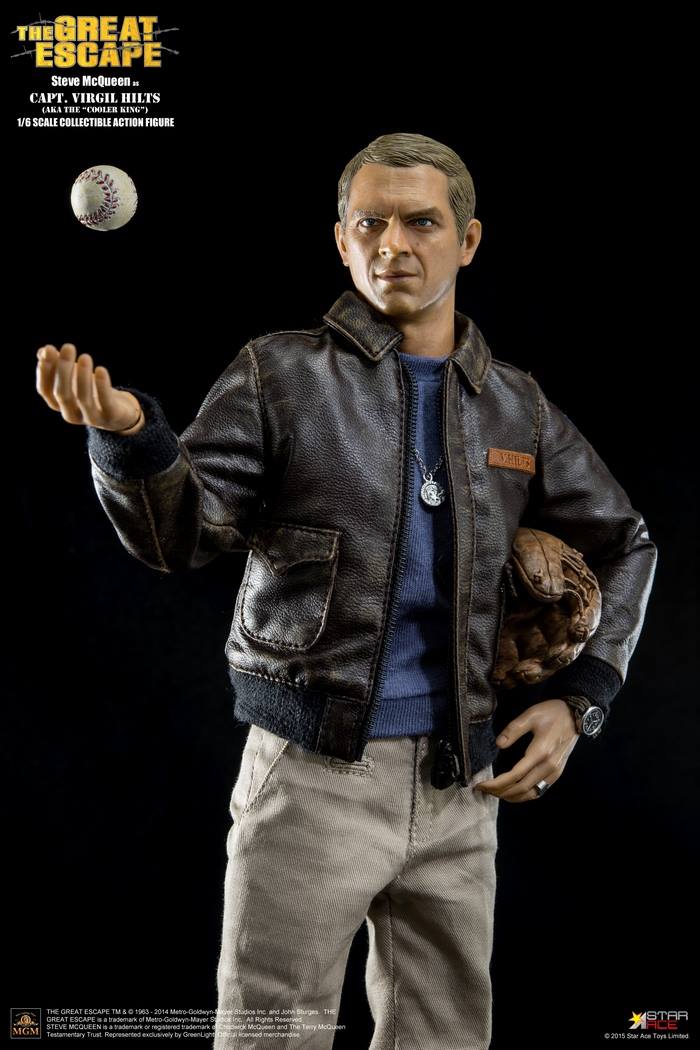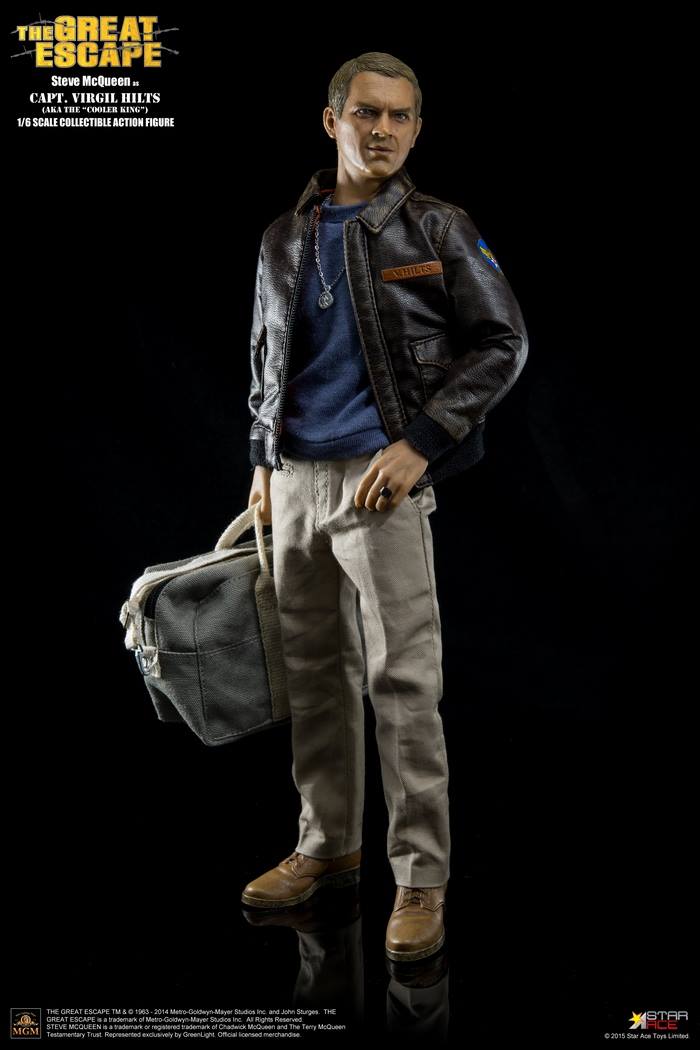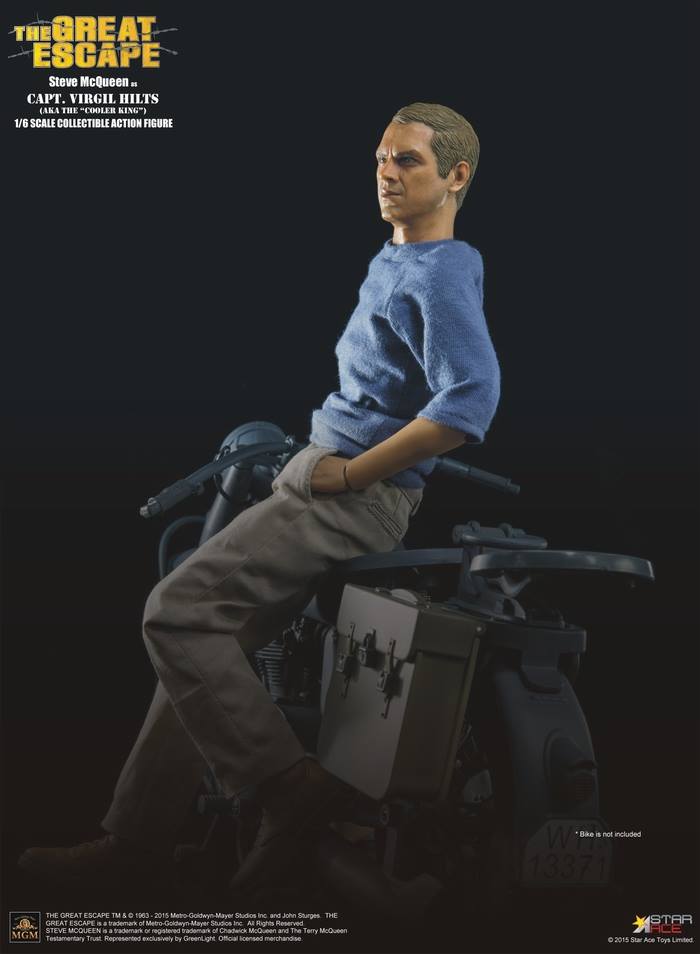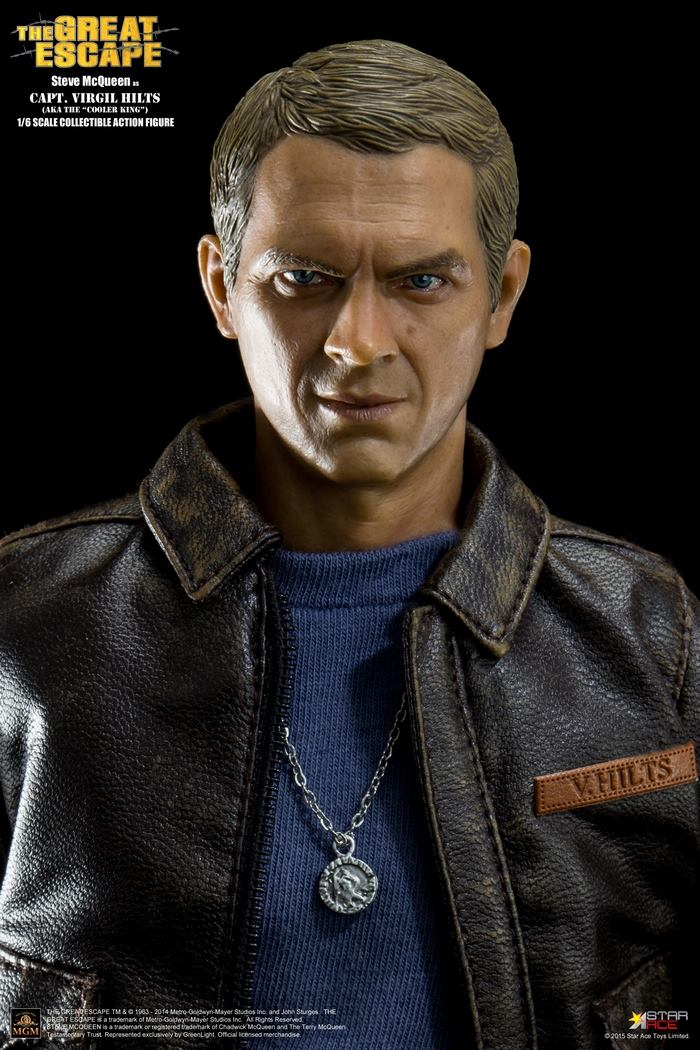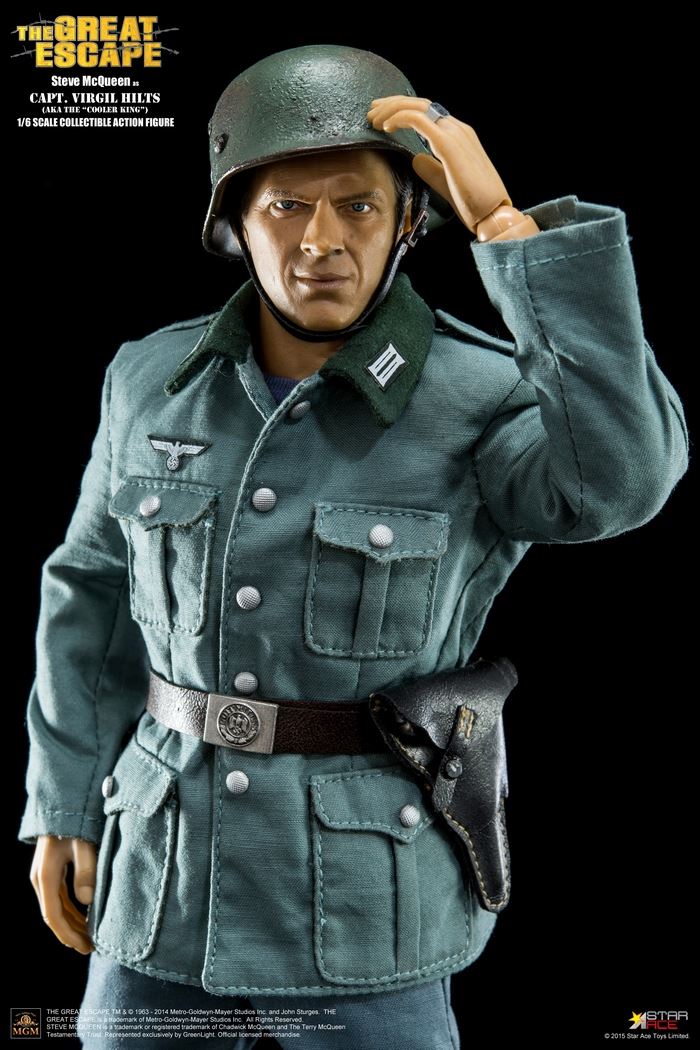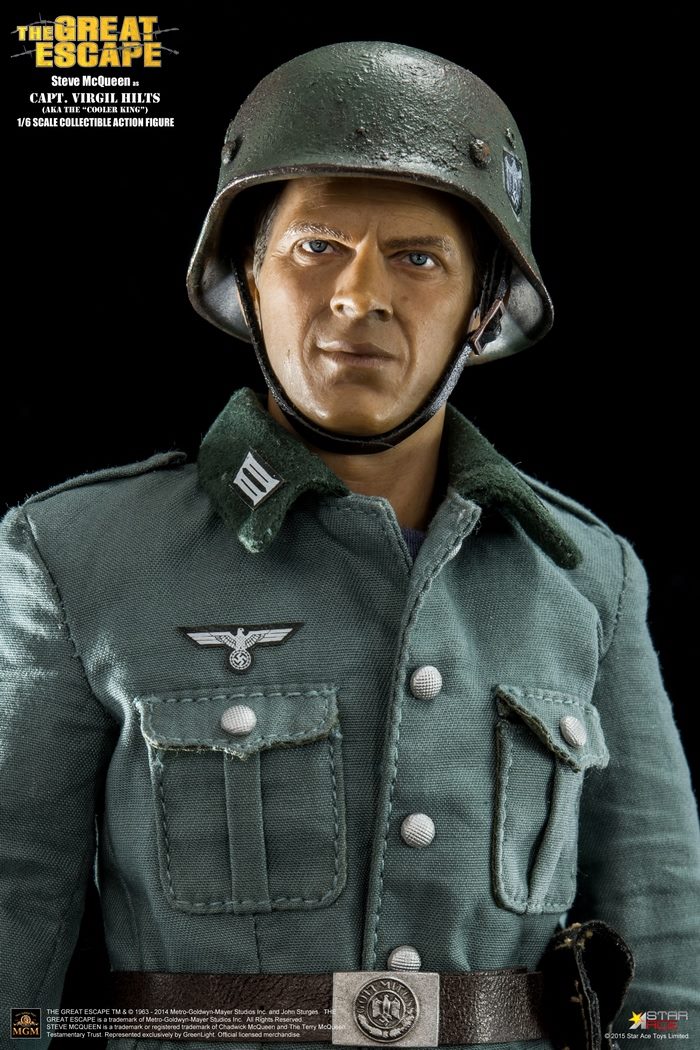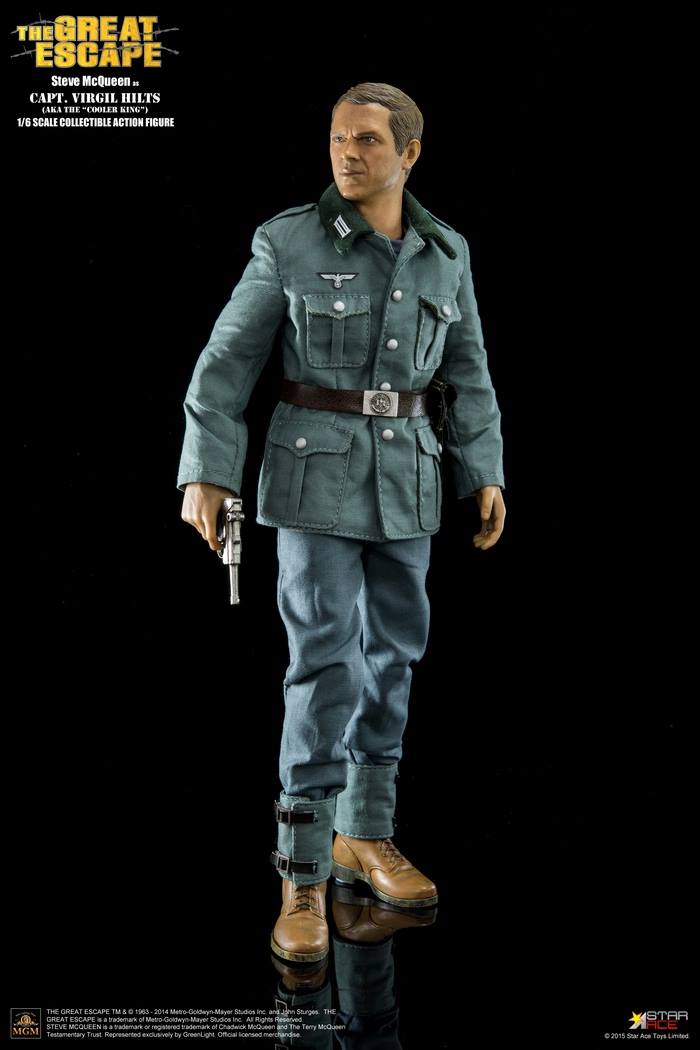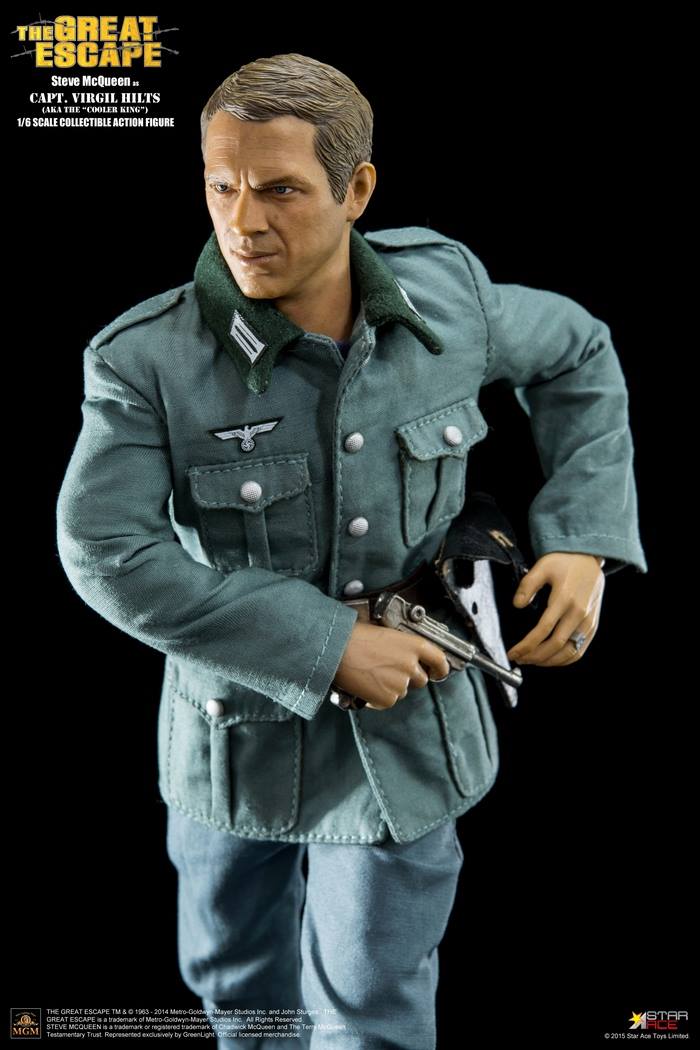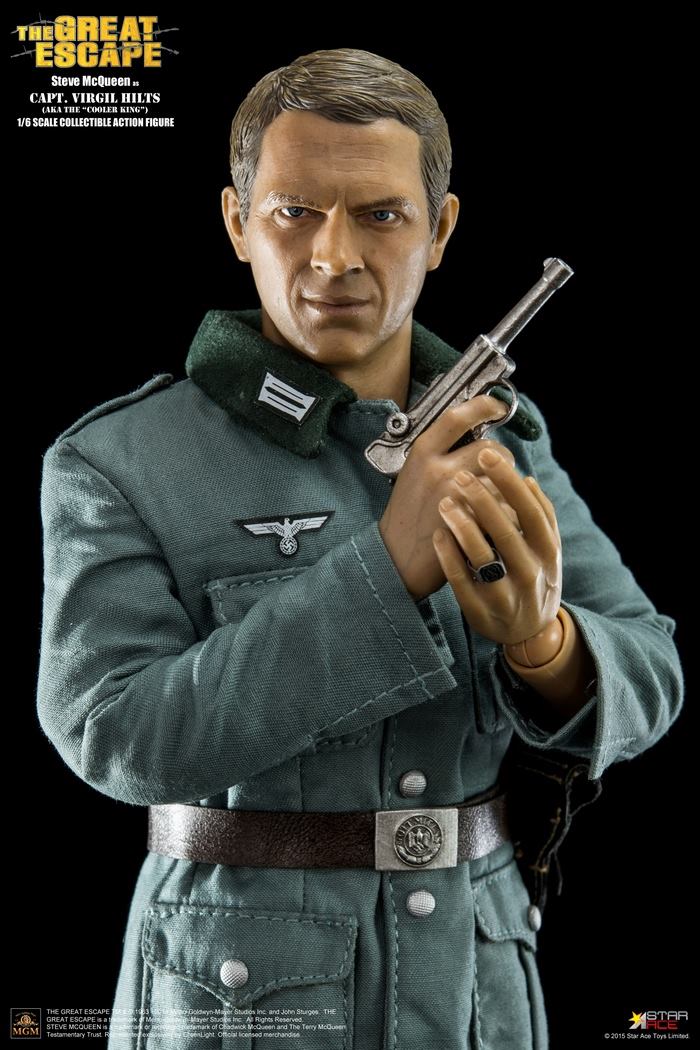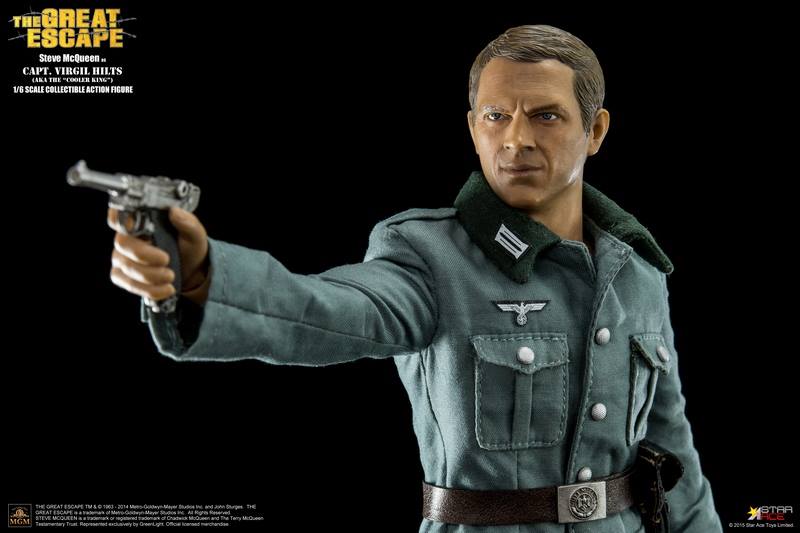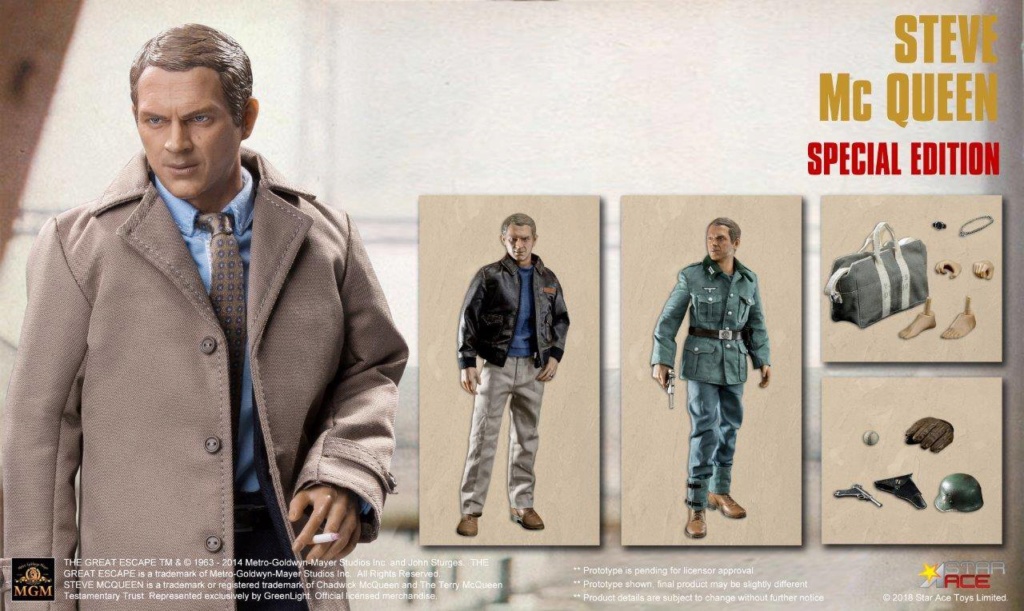 #newproduct
#StarAce
#SteveMcQueen
#movie
#GreatEscape
#Bullit
#male