Search found 6 matches for Superman
Pros: Despite being a bootleg, it looks very good as long as you don't use a magnifying glass or a camera's zoom function to find imperfections, joints are firm and can be wiggled to loosen up a bit, costume seems to fit well and it's stretchy durable.
Cons: The headsculpts have imperfections, the paint application isn't great if you look closely, there's actually dried paint that makes
Superman
look like he has acne, although firm joints are good, sometimes they get too tight and you have to wiggle them loose, neck ball joint can get stuck in the head and you'll have to figure out a way to pull it out.
Full Review Here
#Mezco
#Bootleg
#Superman
#Review
"I'd rather good people trust me than bad people fear me."
Sideshow presents the
Superman
Sixth Scale Figure, joining our league of DC Comics collectibles.
Based on his iconic comic book appearance, the
Superman
Sixth Scale Figure features a custom-tailored fabric costume consisting of his blue suit detailed with the symbol of the House of El, red trunks, a yellow belt, and a red cape with his yellow symbol On the back. His heroic portrait has a strong jawline and sculpted hair complete with his signature kiss curl.
The
Superman
Sixth Scale Figure has an articulated body, perfect for capturing your favorite Kryptonian action poses. Kal-El has sculpted red boots with articulated ankle joints as well as three pairs of hands including fists, flight hands, and posed gesture hands. Direct from the Fortress of Solitude, including the bottle city of Kandor, a Starro parasite for the figure's portrait, and a box containing green Kryptonite, let you display the Man of Steel in a number of unique and dynamic ways.
Take your DC Comics collection up, up, and away with the
Superman
Sixth Scale Figure today!
Brand DC Comics
Manufacturer Sideshow Collectibles
Type Sixth Scale Figure
Artists
Matt Black (Sculpt)
Narae (Sculpt)
JPark (Sculpt)
Walter O'Neal (Design)
Wan Lee (Paint)
Namhoon Kim (Paint)
Mijin Namgung (Costume Fabrication)
The
Superman
Sixth Scale Collectible Figure features:
One (1) comic-inspired
Superman
headsculpt
Fabric costume, including:
Classic blue bodysuit with yellow and red "S" shield on chest
Red briefs
Red cape with yellow "S" shield on back
Yellow belt with belt buckle
One (1) pair of articulated boots
Three (3) pairs of hands, including:
Left and right fists
Left and right flight hands
Left and right posed hands
One (1) "Lead" box with Kryptonite Rock
One (1) Bottle City of Kandor
Materials ABS , POM , PVC
Product Size Height: 12" (304.8 mm) | Weight: 1 lbs (0.45 kg) *
Dimensional Weight 0.00 lbs (0 kg) [Intl. 0.00 lbs (0 kg)] *
* Size and weight are approximate values. Learn more
SKU 100224
UPC 747720226807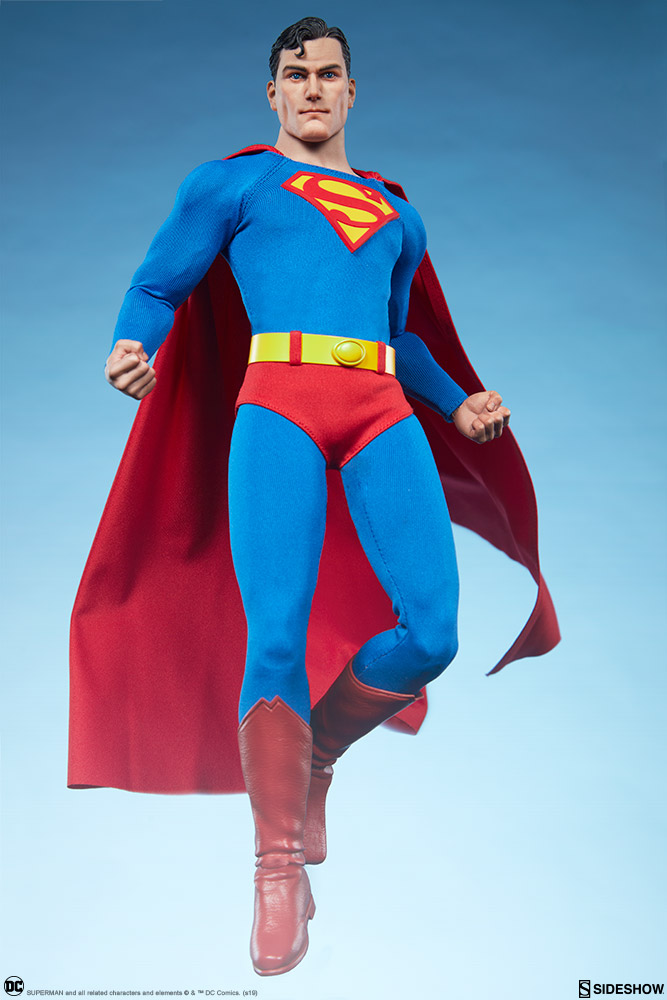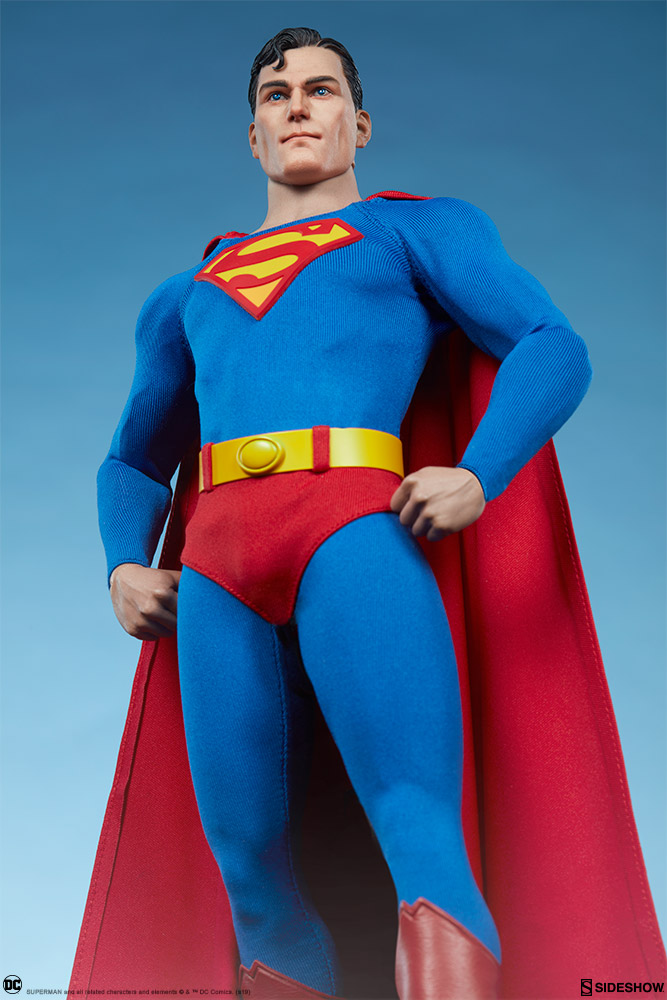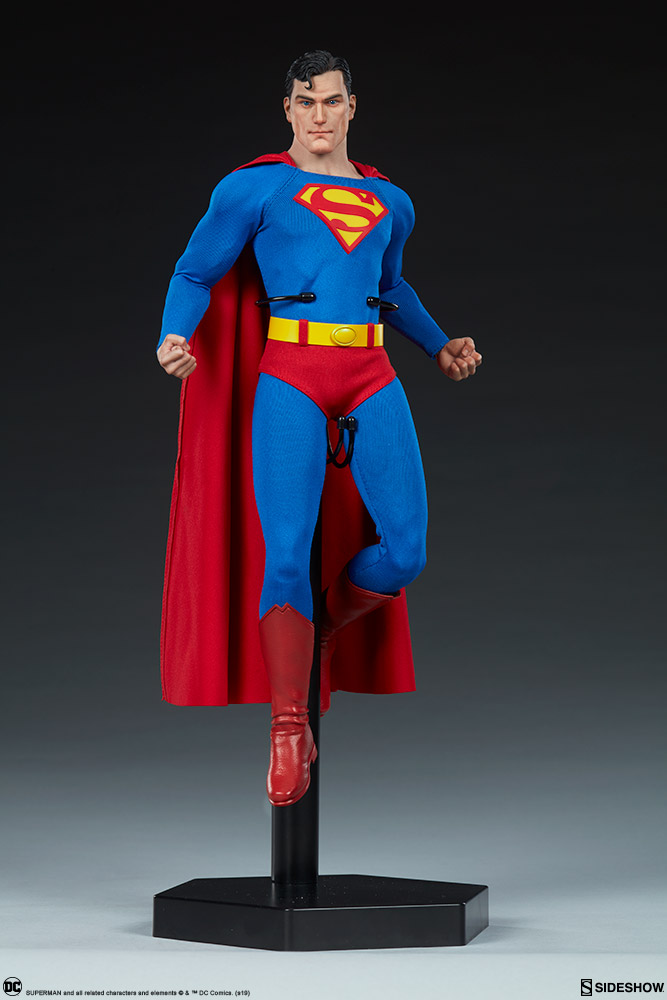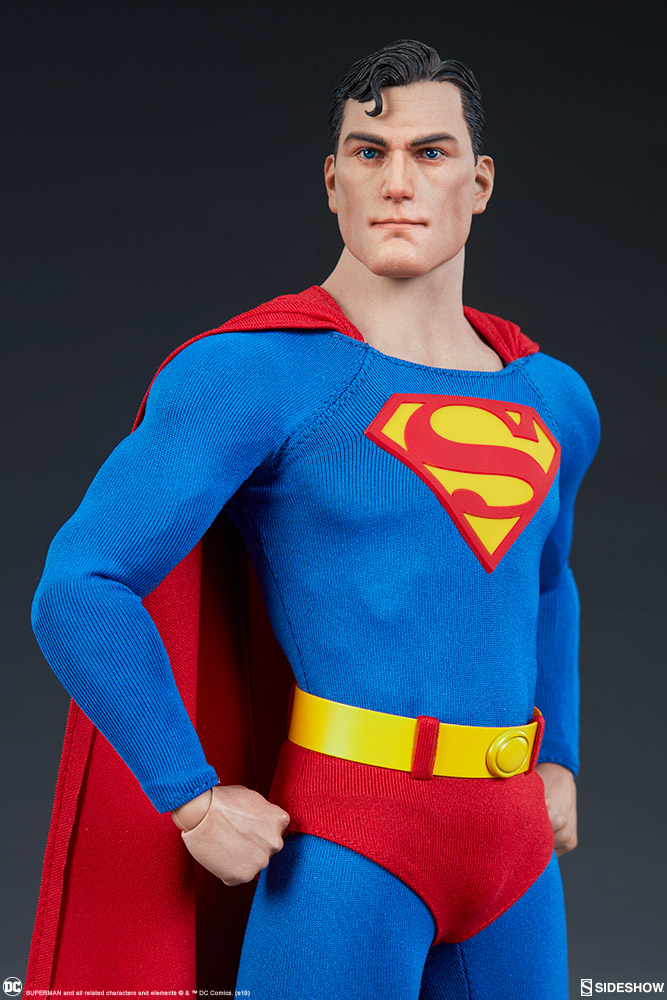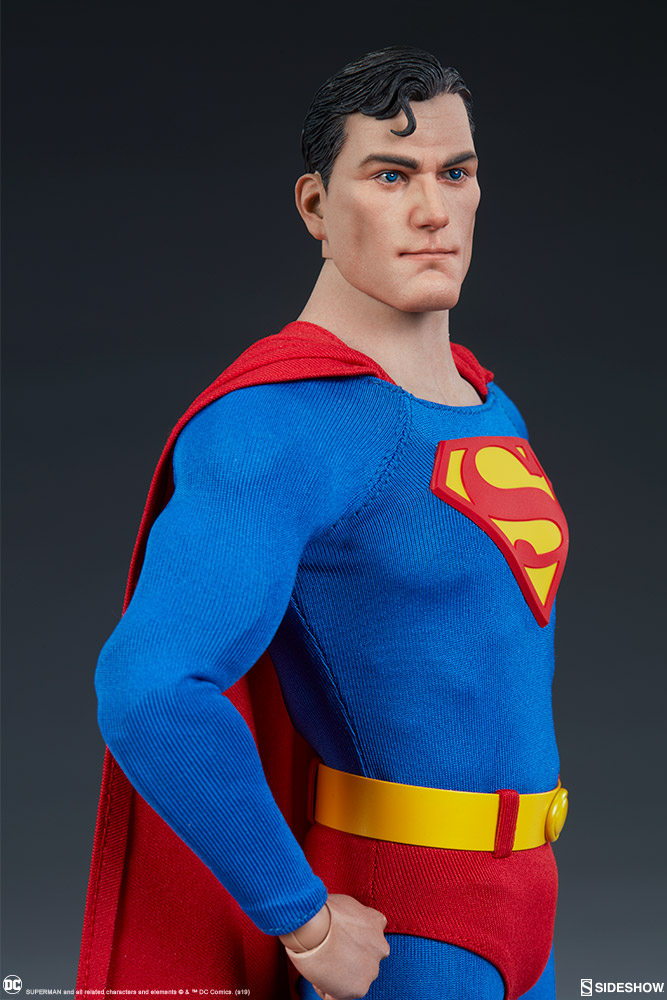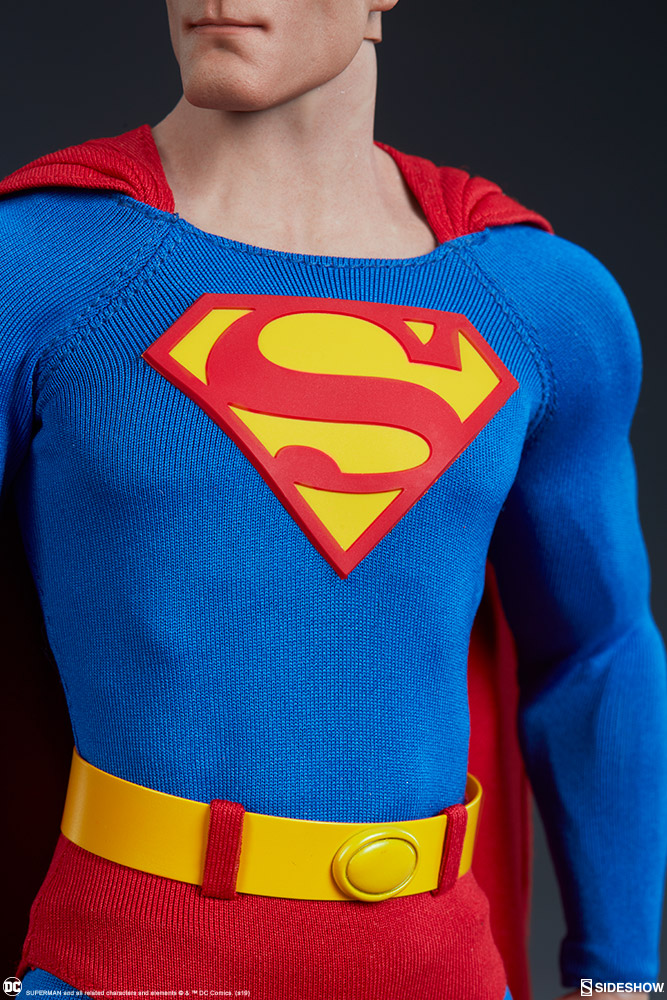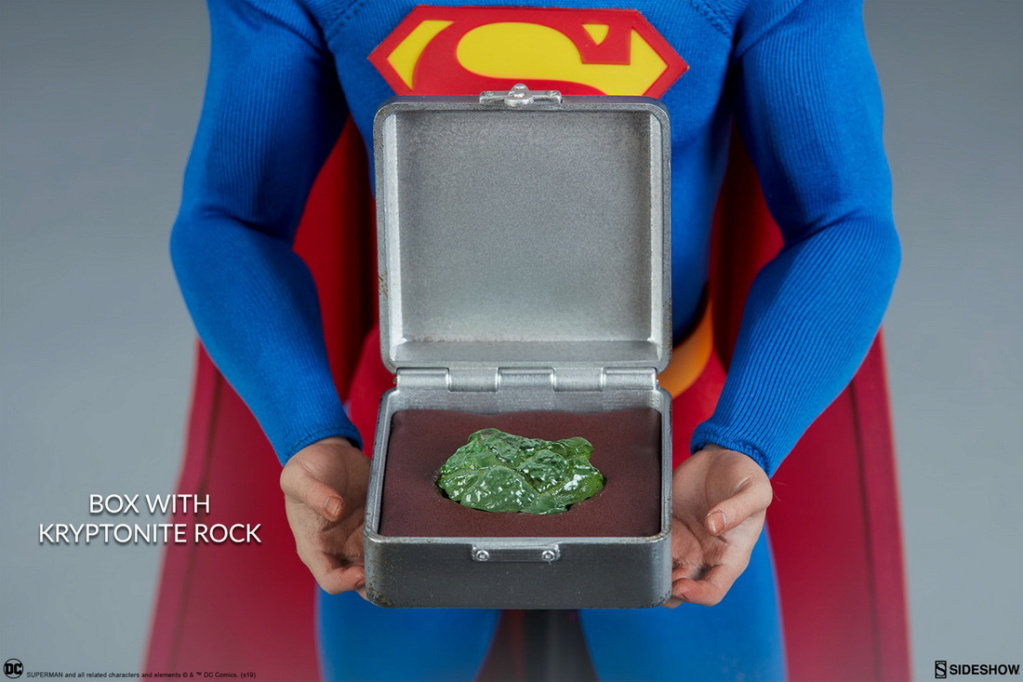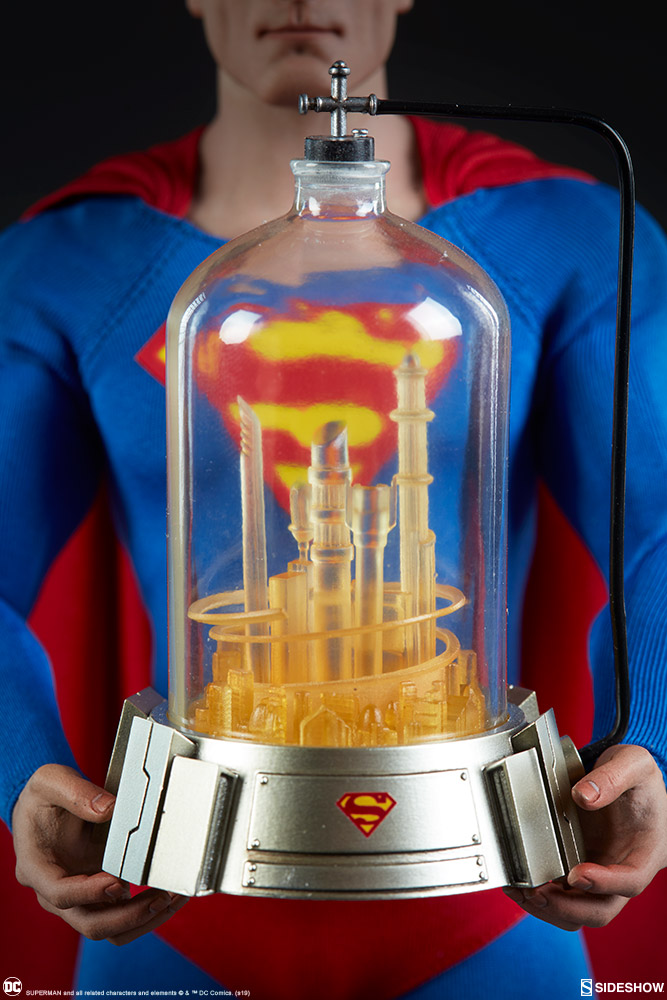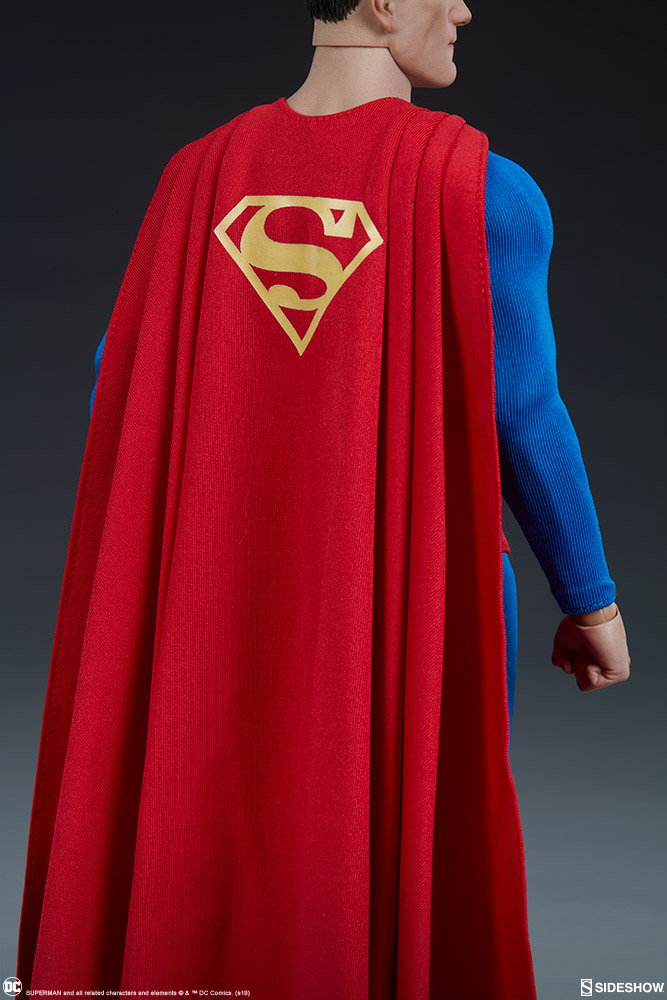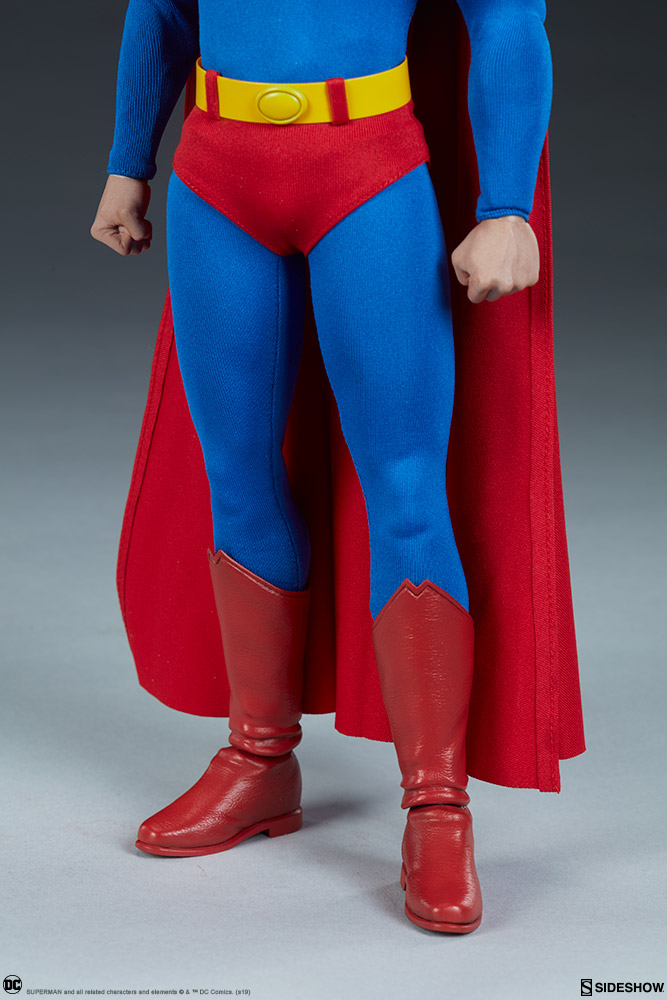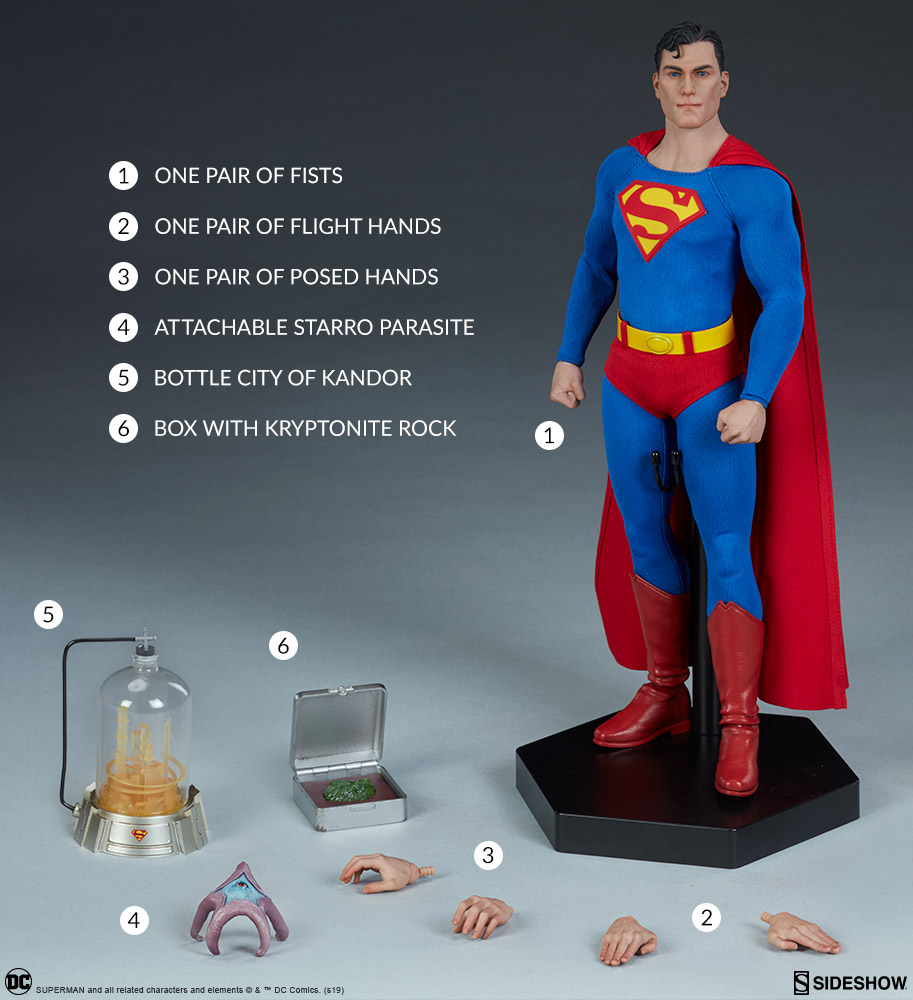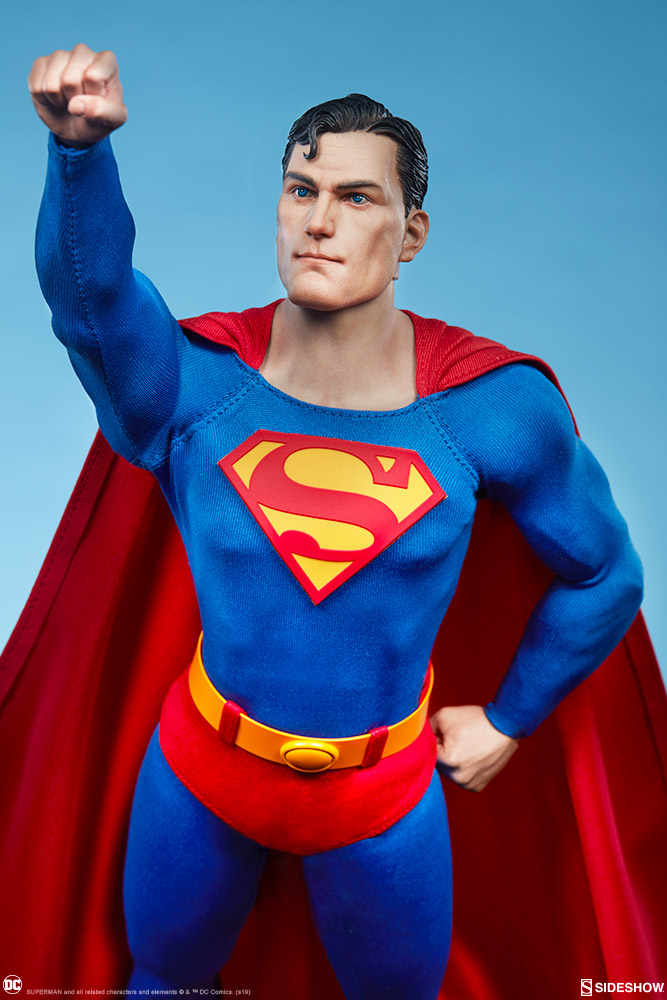 #newproduct
#Sideshow
#Superman
#DC
#comicbook
#male
I just finished (provisionally) a simple kitbash, and she immediately accepted an invitation from her boyfriend and coworkers to go train at the Super Gym (where, as the name suggests, superheroes go to hang out and exercise)...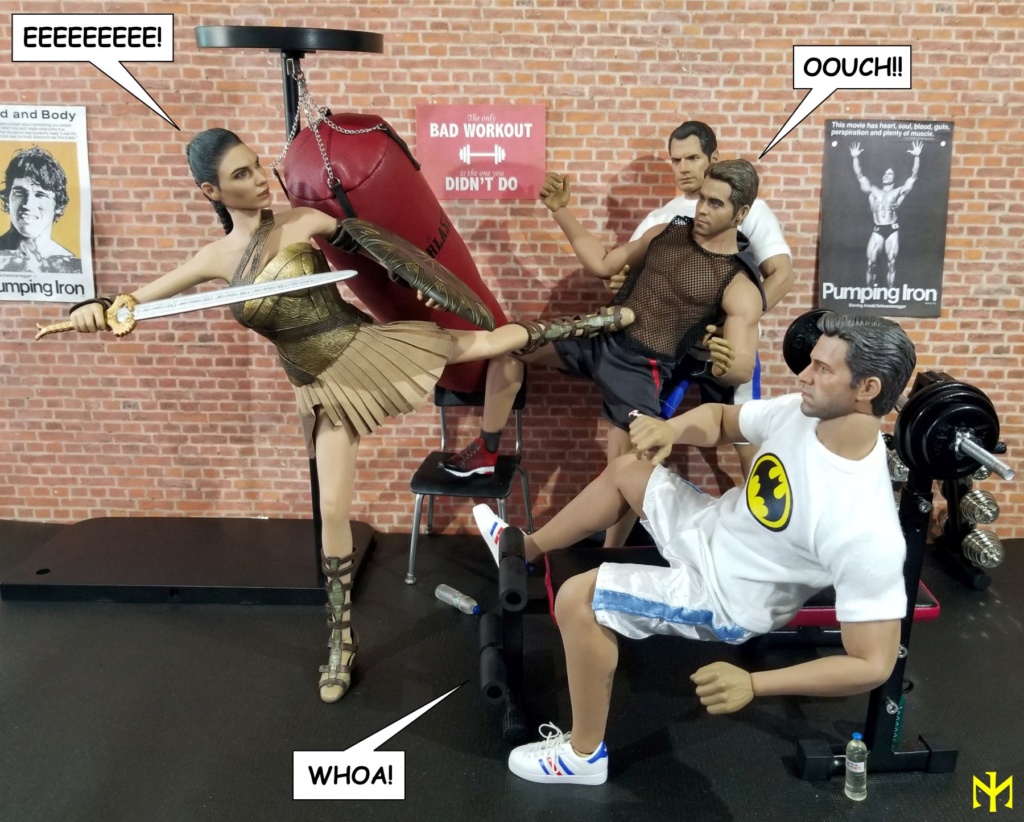 But what is romance without some bumps... or kicks...?
#superhero
#wonderwoman
#hottoys
#tbleague
#jiaoudoll
#gym
#custom
#kitbash
#humor
#superman
#batman
#stevetrevor
#dianaprince
#brucewayne
#clarkkent
#poptoys
#firegirl
A long time ago I picked up the Lady Commander figure from Xensation, inspired by the Faora character in
Man of Steel
. The figure had plenty of potential: despite (or because of?) the more basic materials (e.g., regular stretchy cloth body suit), it has excellent articulation, and the head bears a reasonably decent resemblance to the actress, even if it sits a little oddly on the thinner soft rubbery neck; and the look worked well enough alongside Hot Toys' General Zod. I thought the head could be helped with some shaving off of materials (I did some, with little effect, might do more), when I noticed that the costume was not quite accurate. More specifically, it was missing several armor pieces (one on the upper right arm, two on the upper left). After doing some research and analysis, I determined that they could probably be supplied or adapted from an additional costume, so I picked one up when I found it parted out. Months passed, until I stumbled across it while packing things up, and I gave the long-planned modification a try. It worked out quite well and very easily. So I took some photos while waiting for the laundry this morning, and here they are...
The first three photos, with the pseudo-Kryptonian background and the red monogram, are from months ago, long before the customization. The last six, with the spaceship background and the yellow monogram, are from after the customization (one of them also features the underlying body suit stripped of most armor elements, displayed on a random body).
What do you think?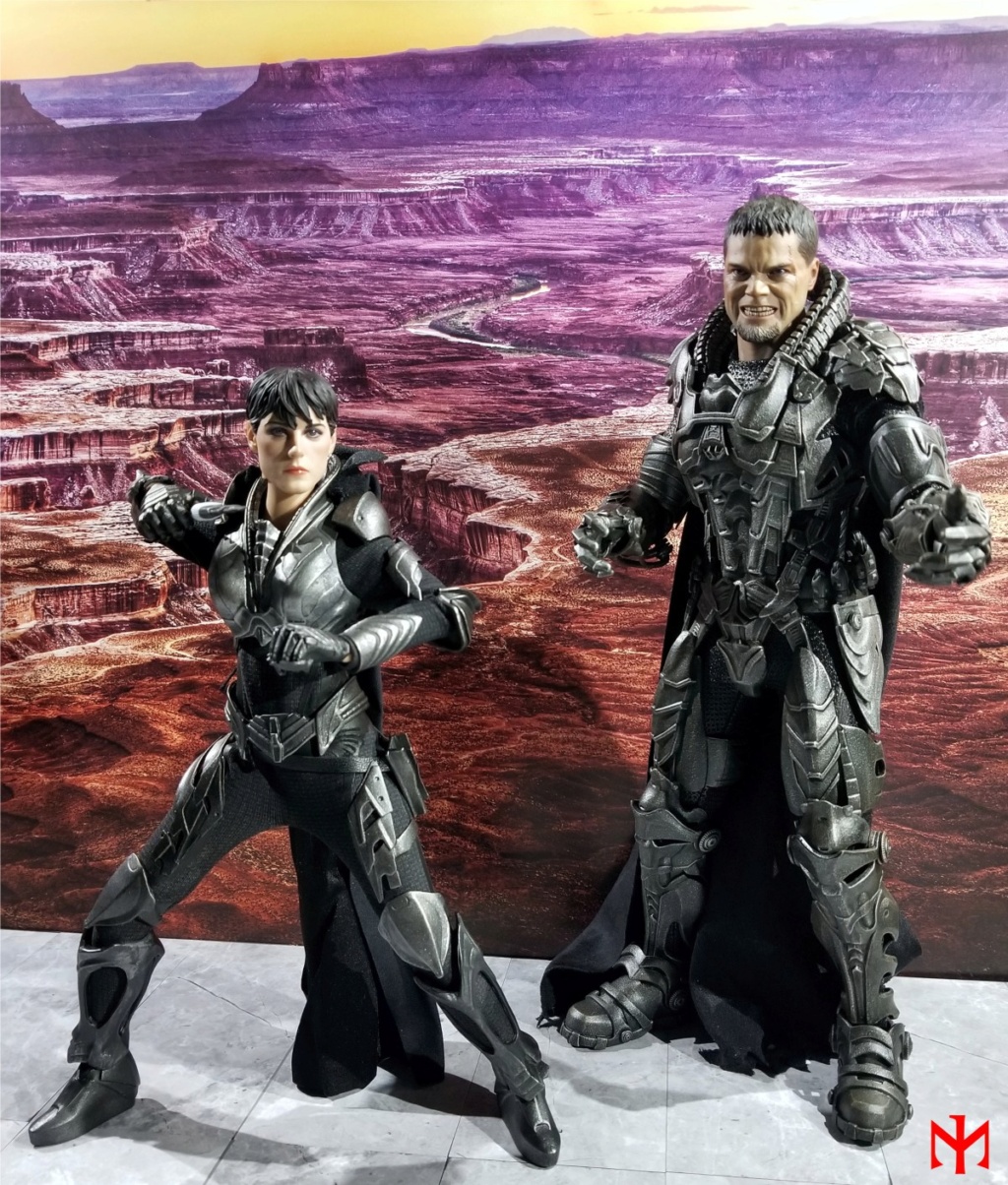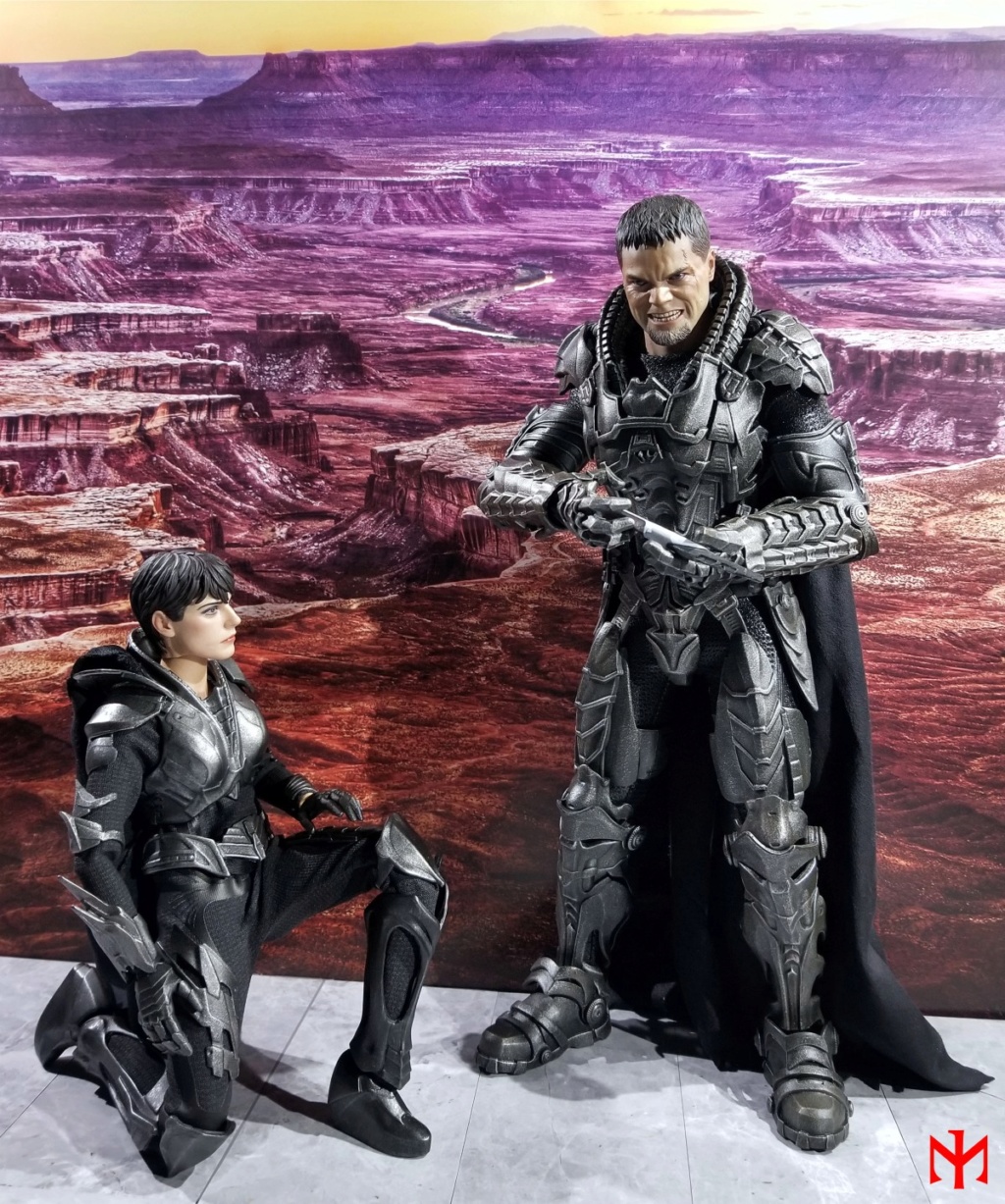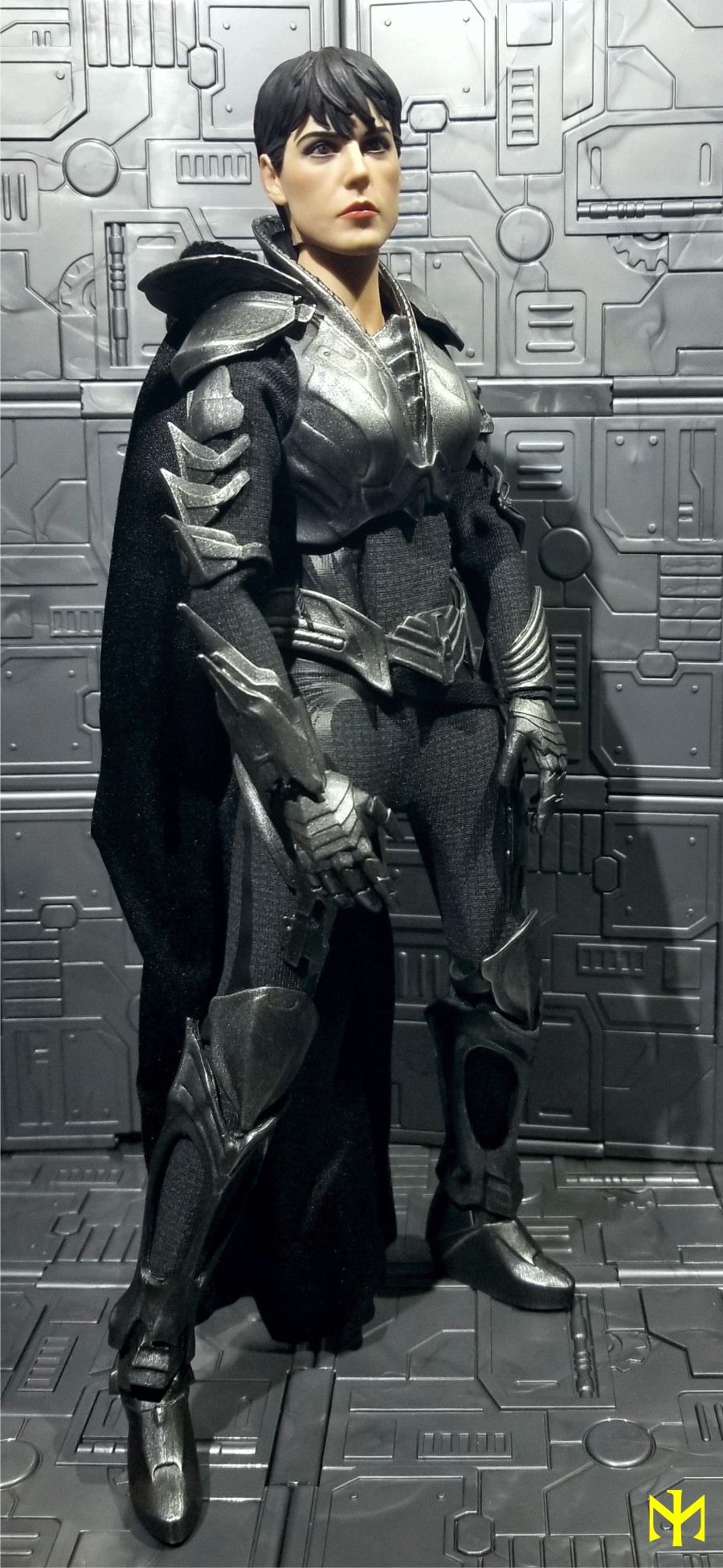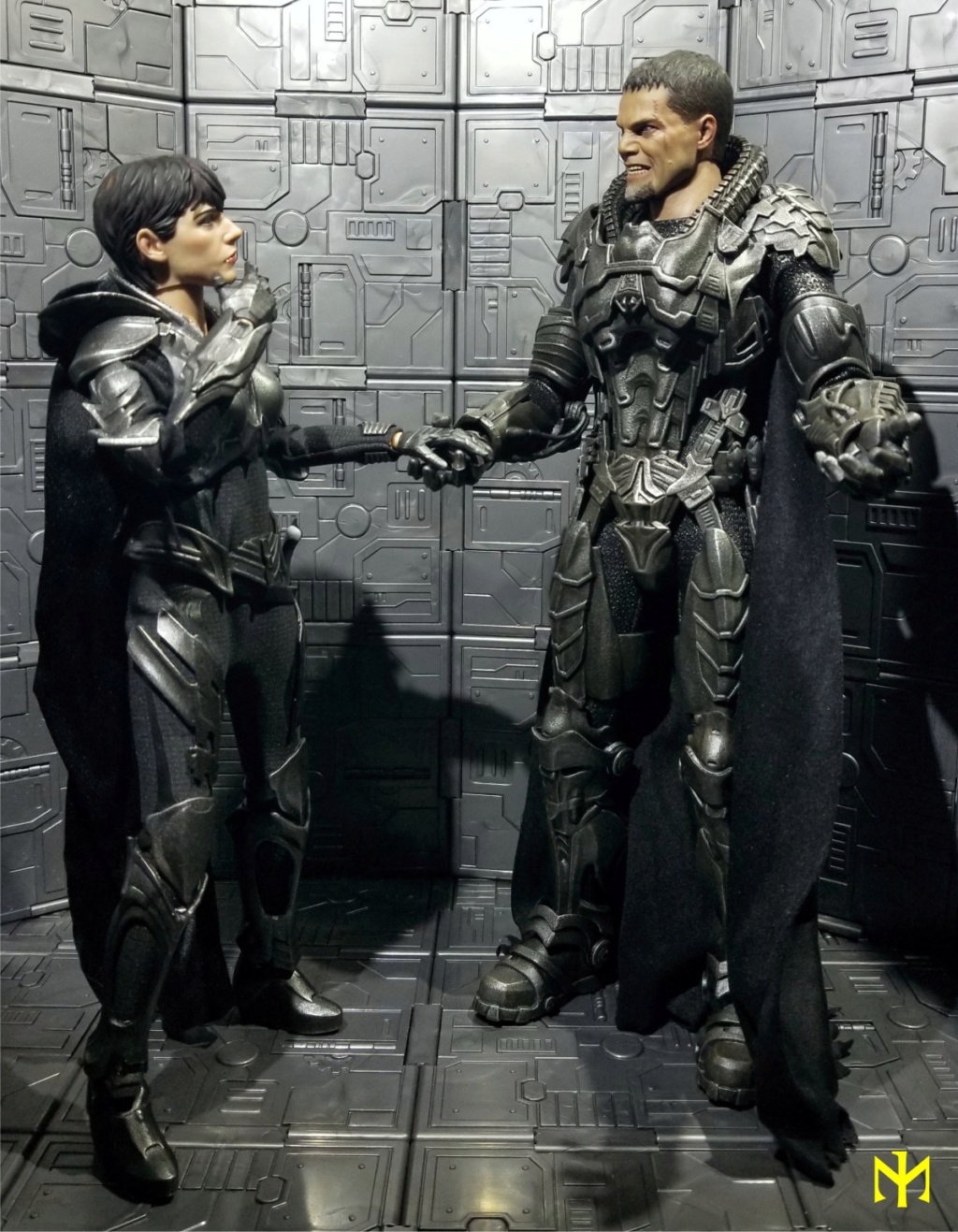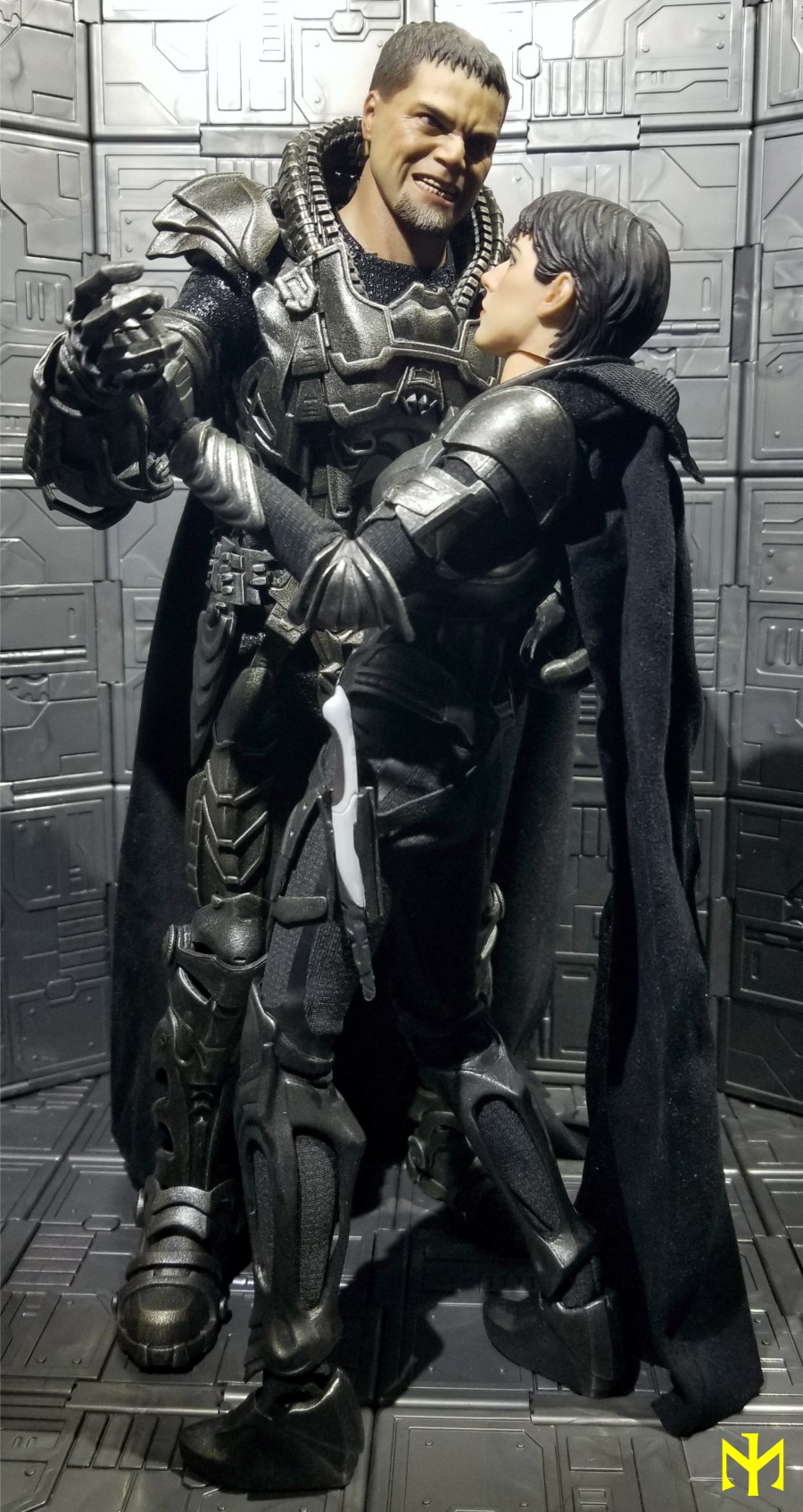 In case you're wondering, I haven't decided whether they are dancing to THIS or THAT.
#faora
#superman
#zod
#manofsteel
#xensation
#ladycommander
#custom
#female
#superhero
To help with sorting and searching through this forum as we accumulate more and more topics (threads), I invite all members posting a new topic to add hashtags at the end of the first post. If you have already created a topic, you can go back to it, and edit the first post to include the hashtags of your choice. I have gone through a few topics started by others and myself and included some hashtags as a test, but feel free to add more of your own, where applicable. We do not seem to be limited in number of hashtags, so some redundancy is ok (e.g., both #lordoftherings and #lotr).

By clicking on a hashtag, you will be able to see all topics (threads) tagged with it -- you will be taken to a page containing the first posts in these topics (there may be further posts with additional info and images, so you might want to enter the respective topics and follow through). In Profile you can follow specific hashtags of your choice.

Working list of common hashtags below. You are not limited to this, and feel free to supply additional suggestions; so as to minimize the number of hits during searches, please do not put the # in front of your suggestions, which I will integrate into the list. At any rate this should demonstrate the principle of the thing. There are basically three types of hashtags that would apply: descriptive (like #historical or #outdoors), franchise (like #starwars or #aliens), and maker (like #easyandsimple or #hottoys).
#aci
#addtoys
#aliens
#ancient
#animal
#artoys
#asmus
#astronaut
#avengers
#bandai
#blitzway
#body
#casting
#cm
#cgl
#civilian
#clothing
#collection
#comic
#coomodel
#custom
#dam
#dc
#did
#diorama
#discussion
#display
#dragon
#droid
#dwarf
#earlymodern
#easyandsimple
#eleven
#enterbay
#event
#fantasy
#female
#fiction
#film
#firegirl
#forrestgump
#furniture
#futuristic
#game
#gameofthrones
#got
#hair
#hasbro
#head
#historical
#hottoys
#horror
#humor
#jamesbond
#jurassicpark
#kausticplastik
#kimi
#kitbash
#kumik
#lethalweapon
#lordoftherings
#lego
#lotr
#magiccube
#male
#marvel
#mattel
#medieval
#metalwork
#military
#minitimes
#modern
#modification
#napoleonic
#newproduct
#ninja
#outdoors
#painting
#pangaea
#phicen
#pirate
#photostory
#playtoy
#police
#powerteamelite
#productreview
#pte
#qmx
#quality
#quest
#question
#repurpose
#robot
#scifi
#sculpting
#seamless
#sewing
#sideshow
#soldierstory
#spiderman
#starace
#startrek
#starwars
#superduck
#superhero
#superman
#tbleague
#terminator
#threezero
#tool
#tv
#uniform
#vehicle
#verycool
#vietnam
#vts
#walkingdead
#warning
#warrior
#weapon
#wolverine
#woodwork
#worldbox
#ww1
#ww2
#xmen
Search found 6 matches for Superman