The original " 2020 " series - "Pope" Padro will officially open the reservation on the 25th !
Padro is the godfather of the Mafia. His forces are all in black and white. He is also a member of the mysterious organization, codenamed "The Pope."
After the outbreak of the virus in 2020 , he led the entire family to the thorns, successfully established a safe area, and became the leader of this safe area.
One day, the organization's summoner codenamed "Death" found Padro and handed him a task. The task was to find the traitor K of the organization ...
Padro is the second open character of the " 2020 " series following the priest.K.
1/6 2020 Series - The Hierophant V - Padro (Standard Version)
From Ring Toys
Code: RTY2612201801
Product list:
1.  Head
2.  Body
3.  Six hands
4.  Rose red shirt
5.  Dark blue striped suit
6.  Dark blue striped trousers
7.  Black tie
8.  Black woolen overcoat
9.  A pair of black socks
10. Black flocking hat
11. A pair of black snakeskin shoes
12. Faux leather strap holster
13. M1911 pistol
14. Thomson submachine gun
15. Respirator
16. Golden wine glass
17. A cigar with smoke special effects
18. Black standard bracket
19. "2020" Series Tarot Card The Hierophant Card x 2 (one is 1/6 scale , one is 1/1 scale)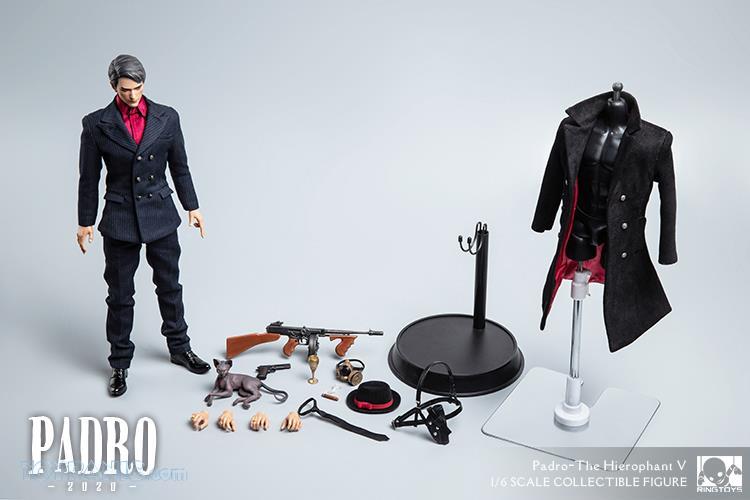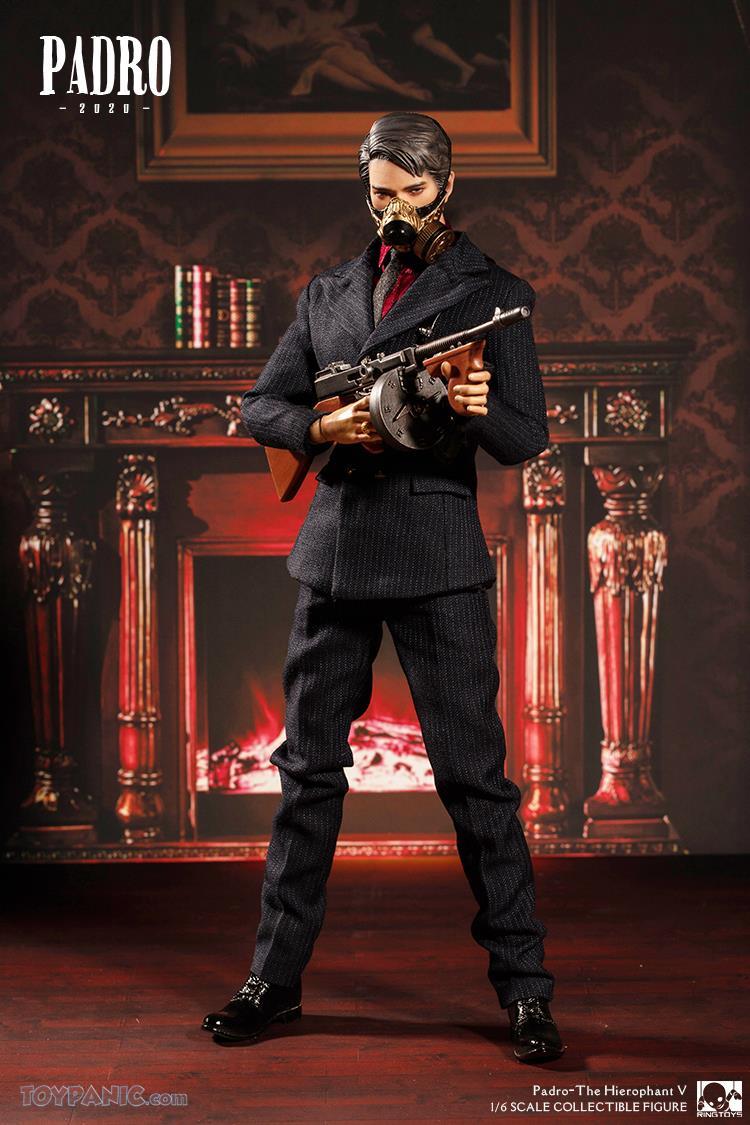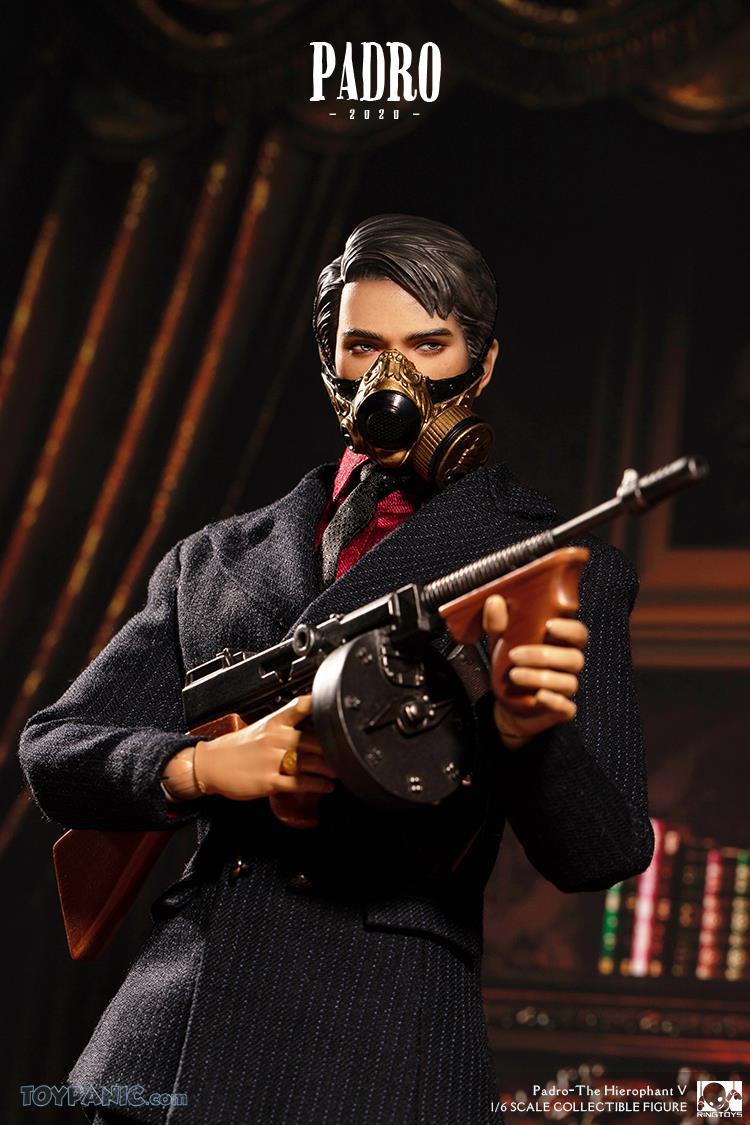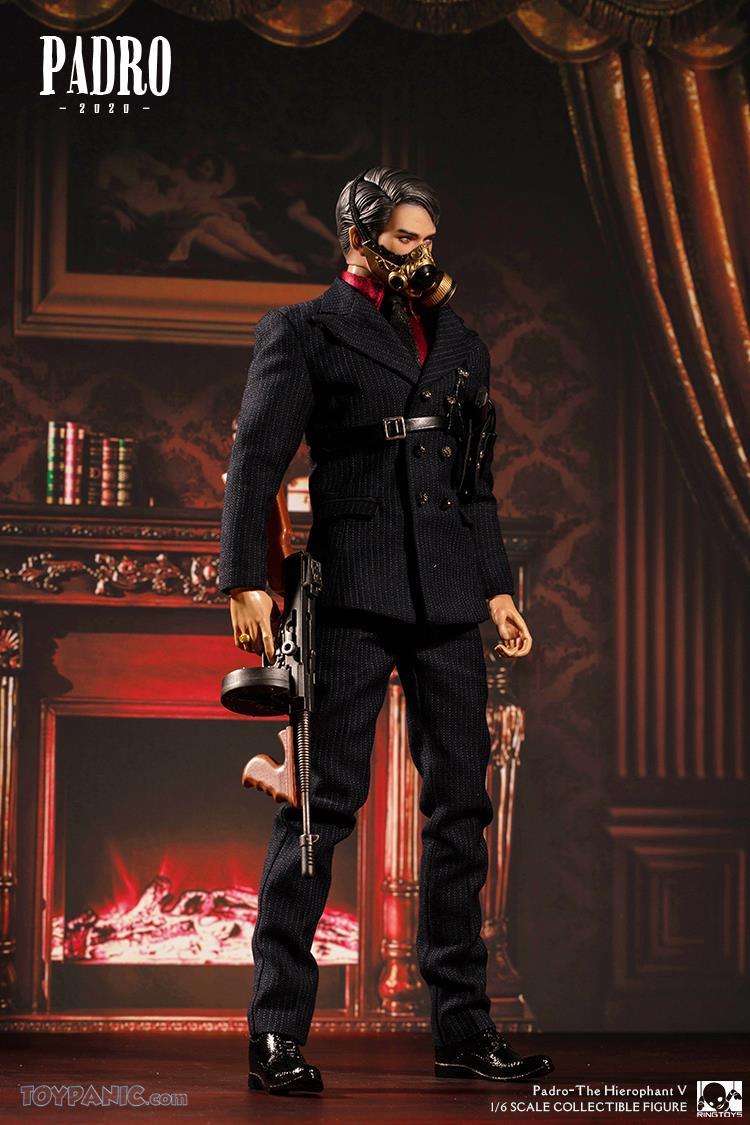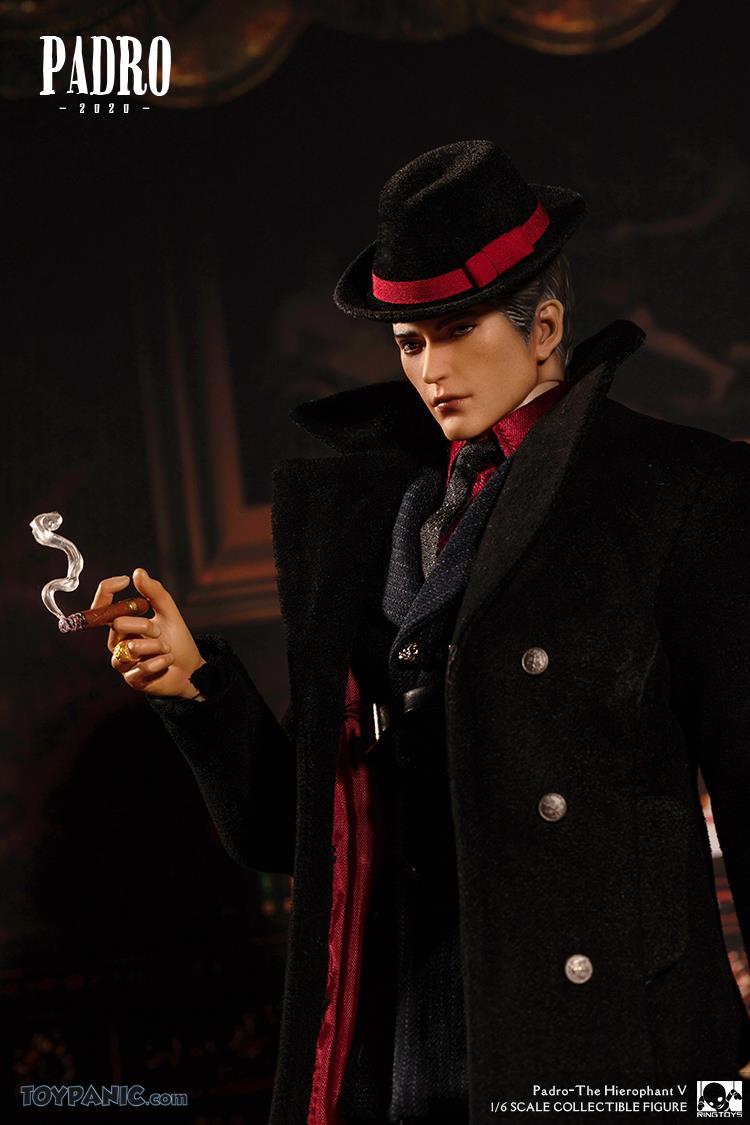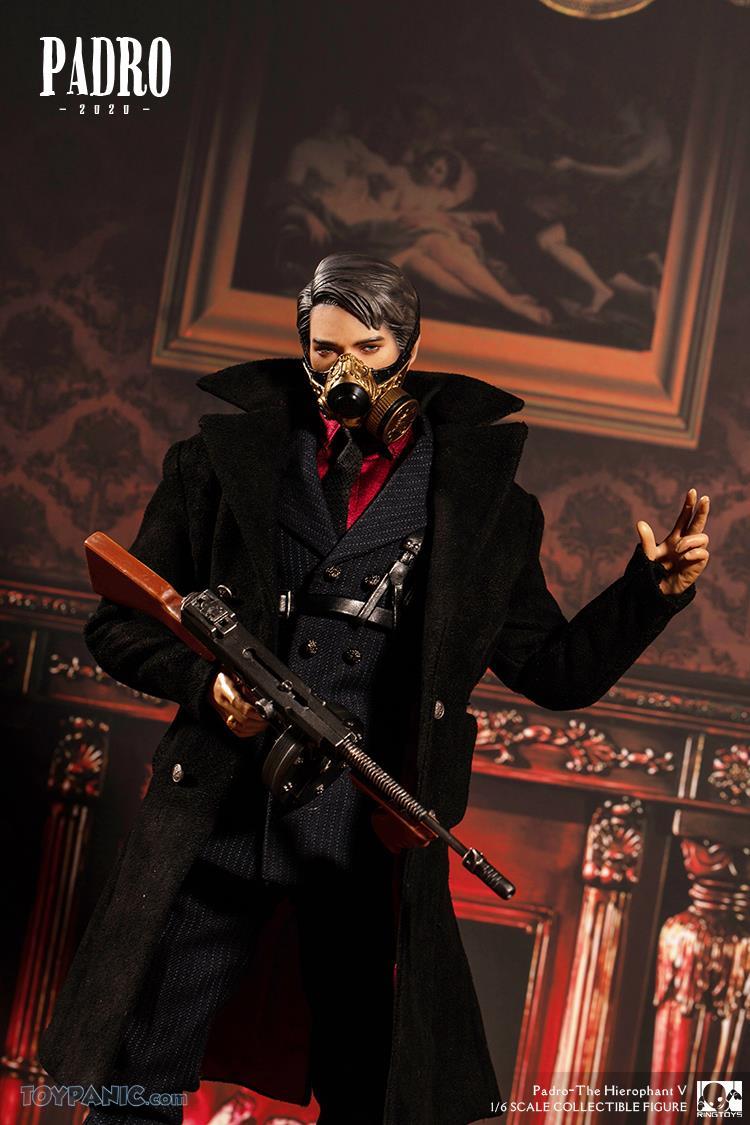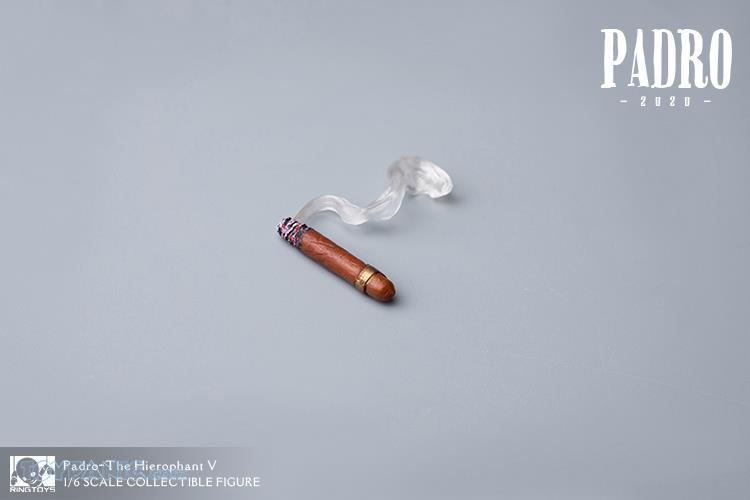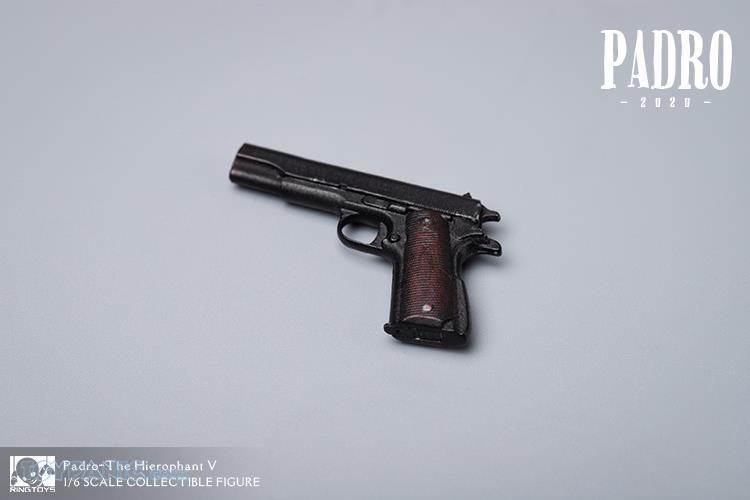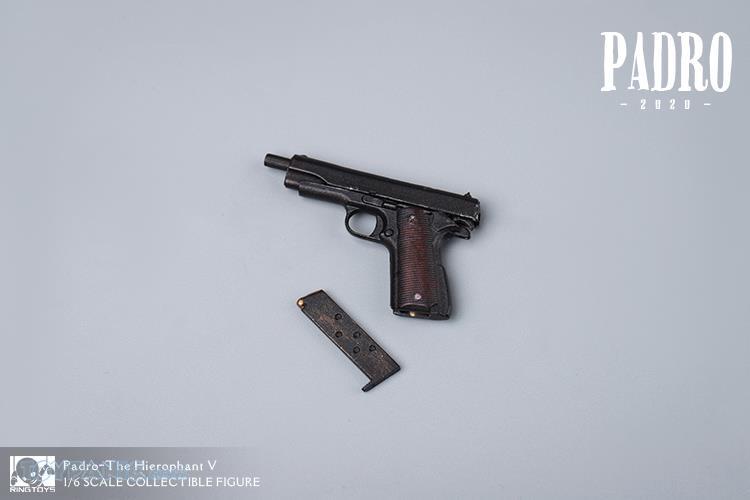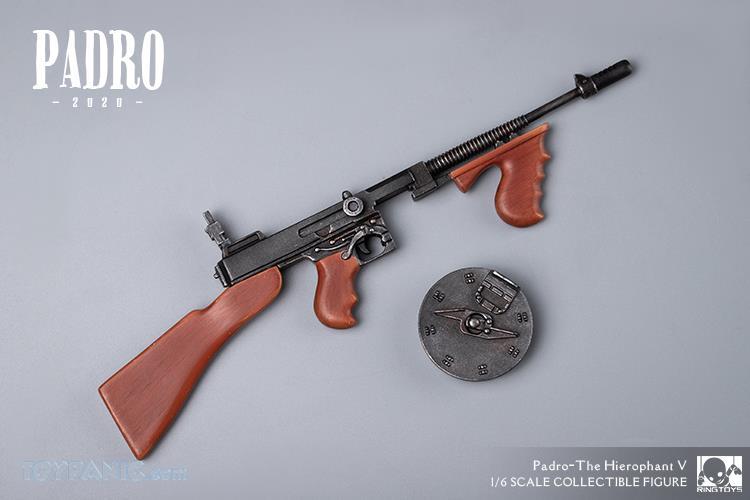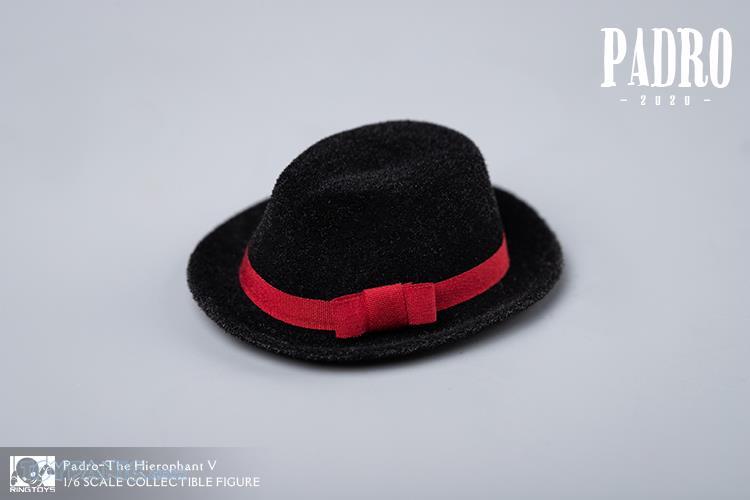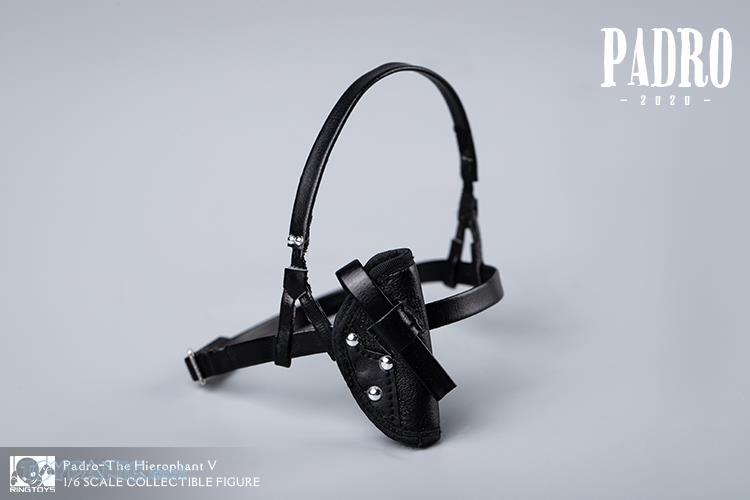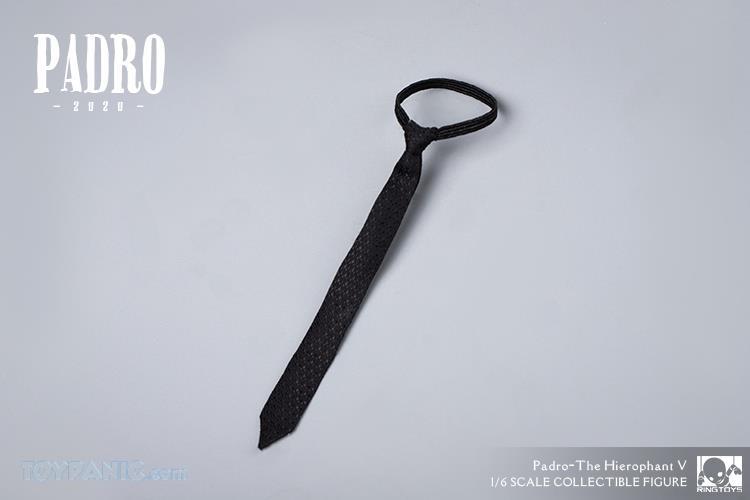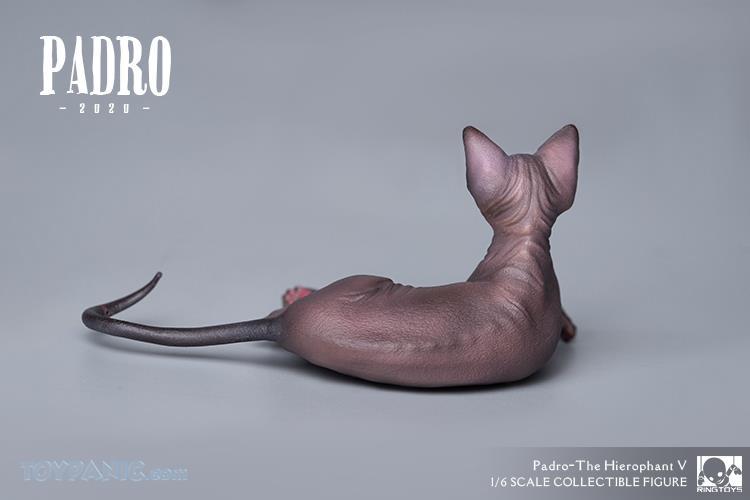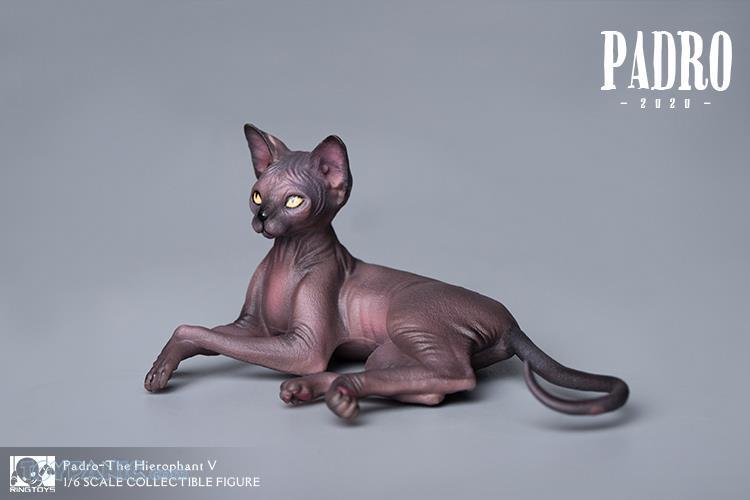 1/6 2020 Series - The Hierophant V - Padro (Deluxe Version)
From Ring Toys
Code: RTY2612201802
Product list:
1.  Head
2.  Body
3.  Six hands
4.  Rose red shirt
5.  Dark blue striped suit
6.  Dark blue striped trousers
7.  Black tie
8.  Black woolen overcoat
9.  A pair of black socks
10. Black flocking hat
11. A pair of black snakeskin shoes
12. Faux leather strap holster
13. M1911 pistol
14. Thomson submachine gun
15. Respirator
16. Golden wine glass
17. A cigar with smoke special effects
18. Black standard bracket
19. "2020" Series Tarot Card The Hierophant Card x 2 (one is 1/6 scale , one is 1/1 scale)
20. European-style luxury carved sofa (included in the Deluxe Edition only)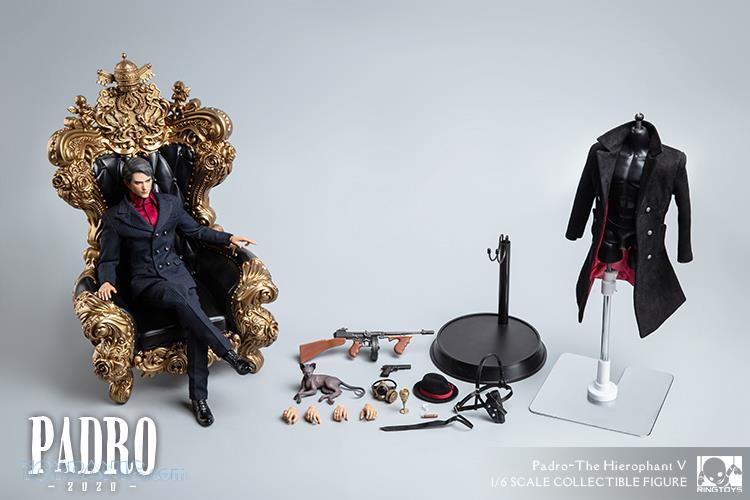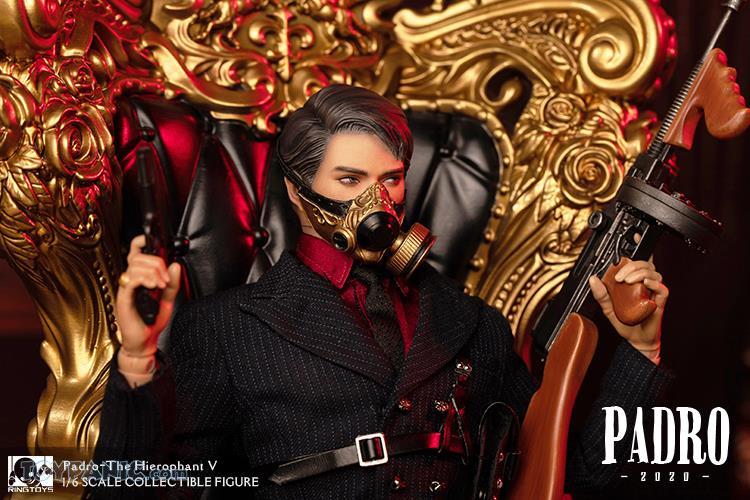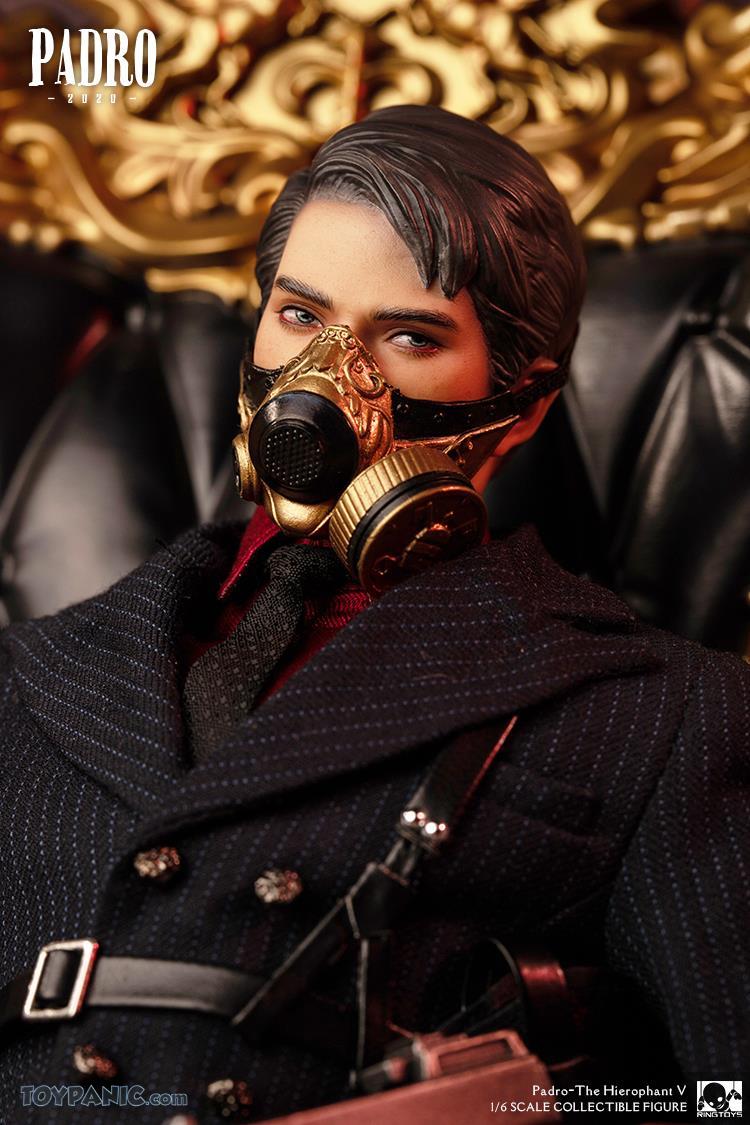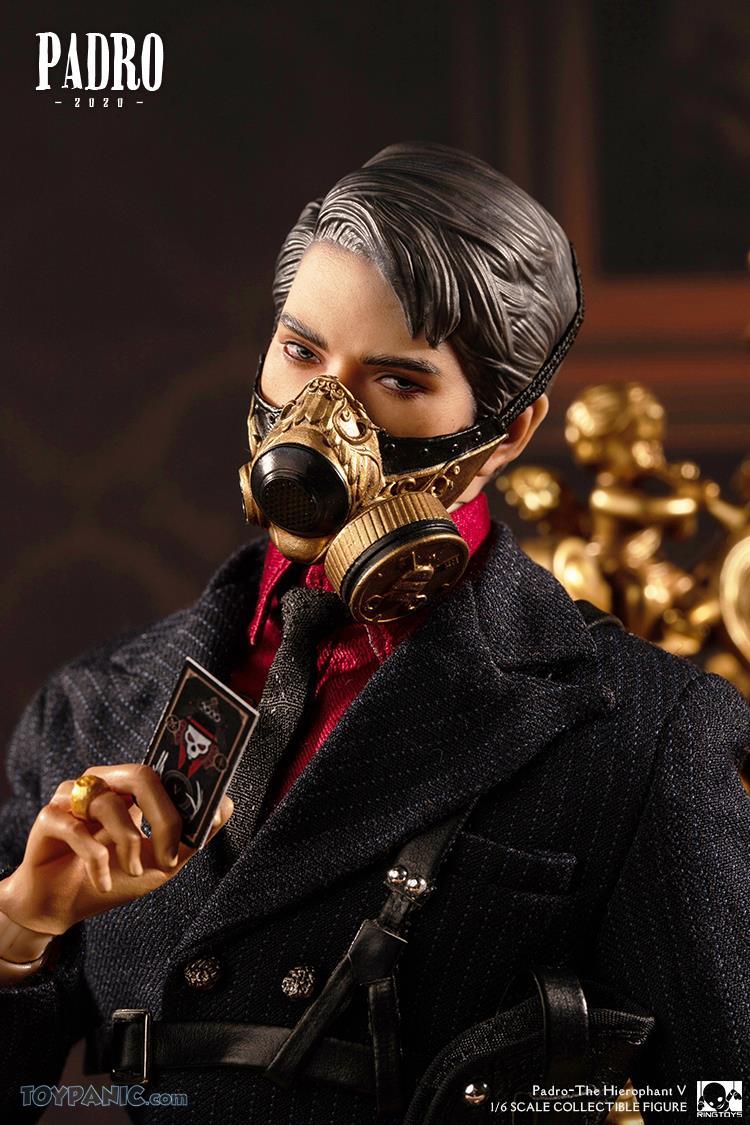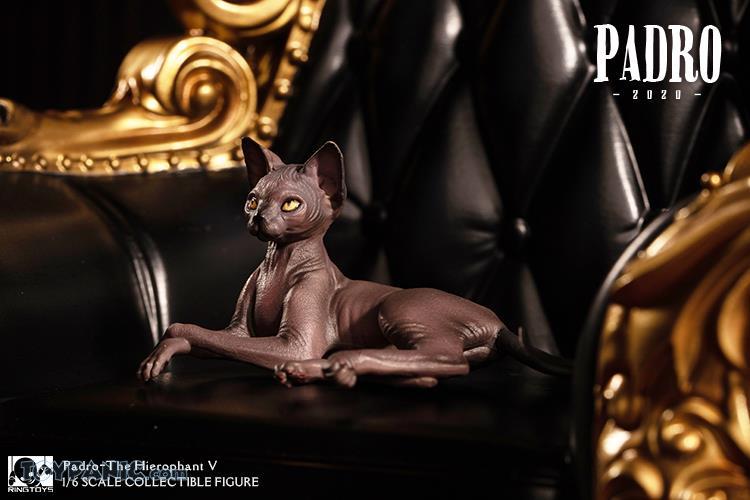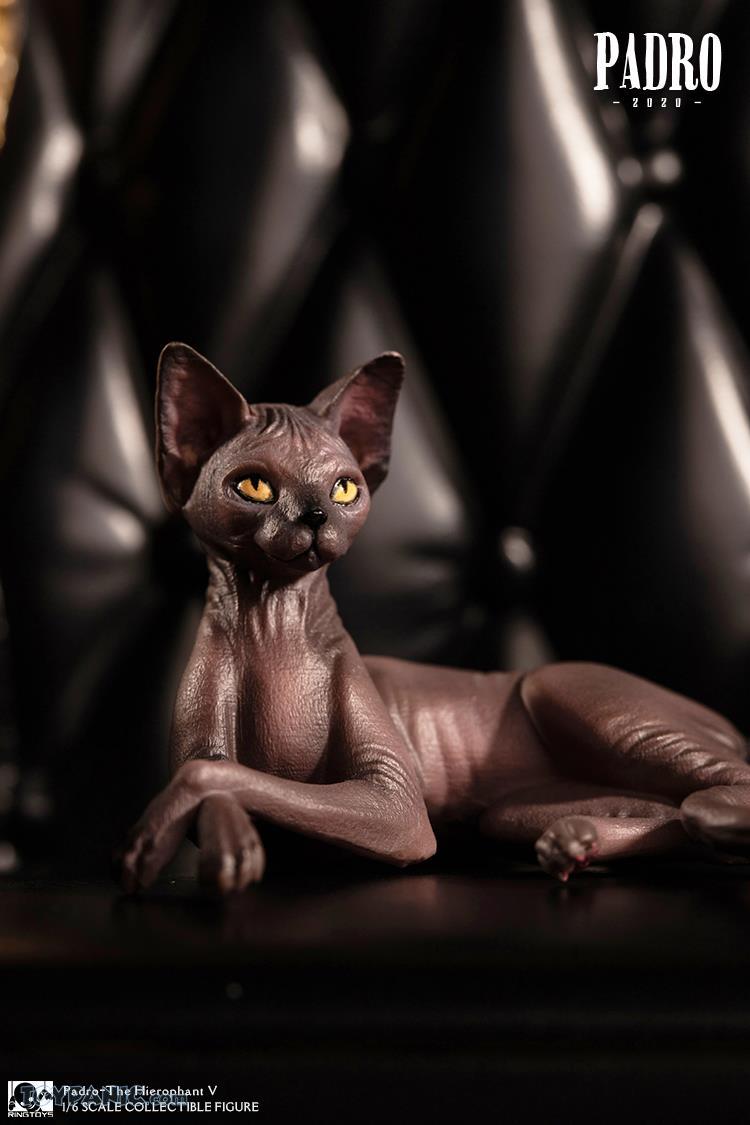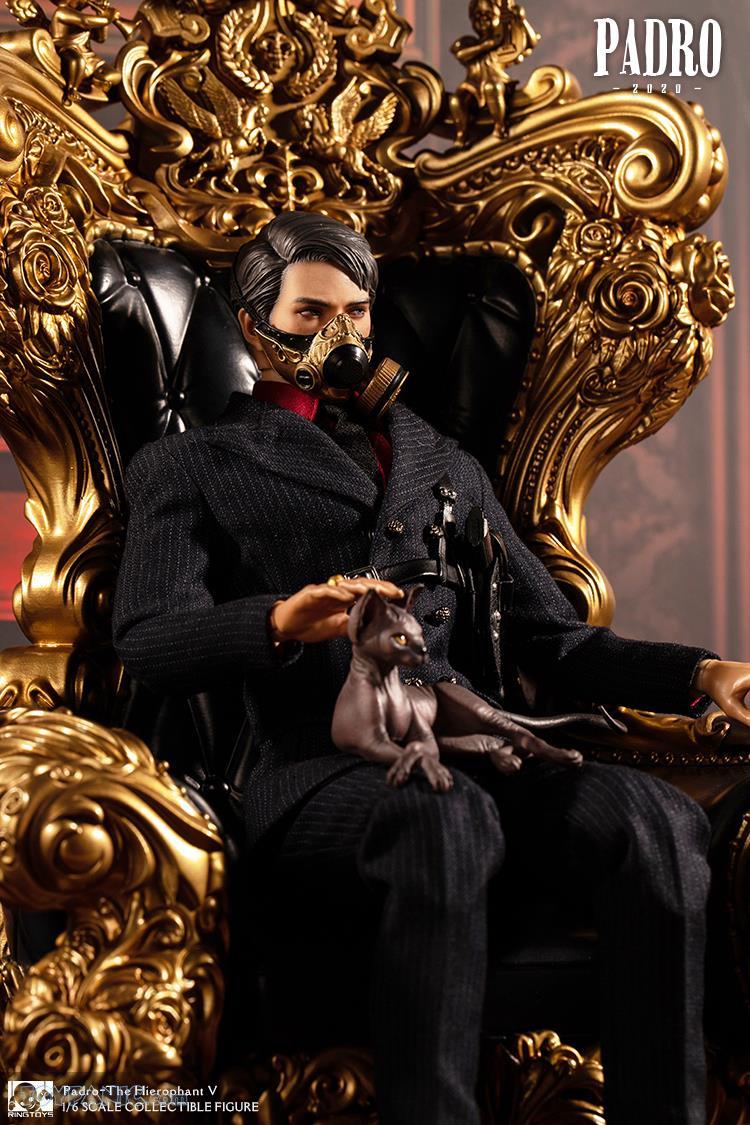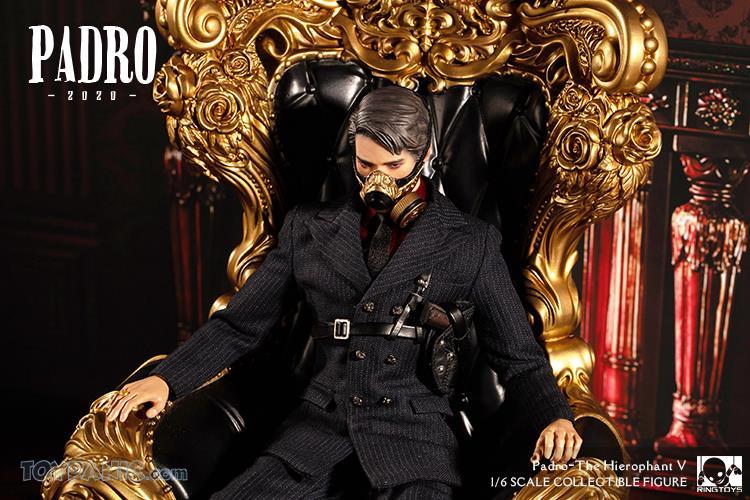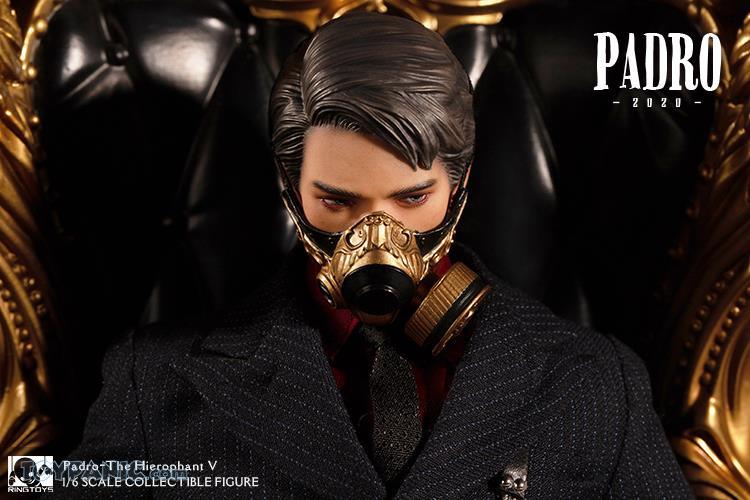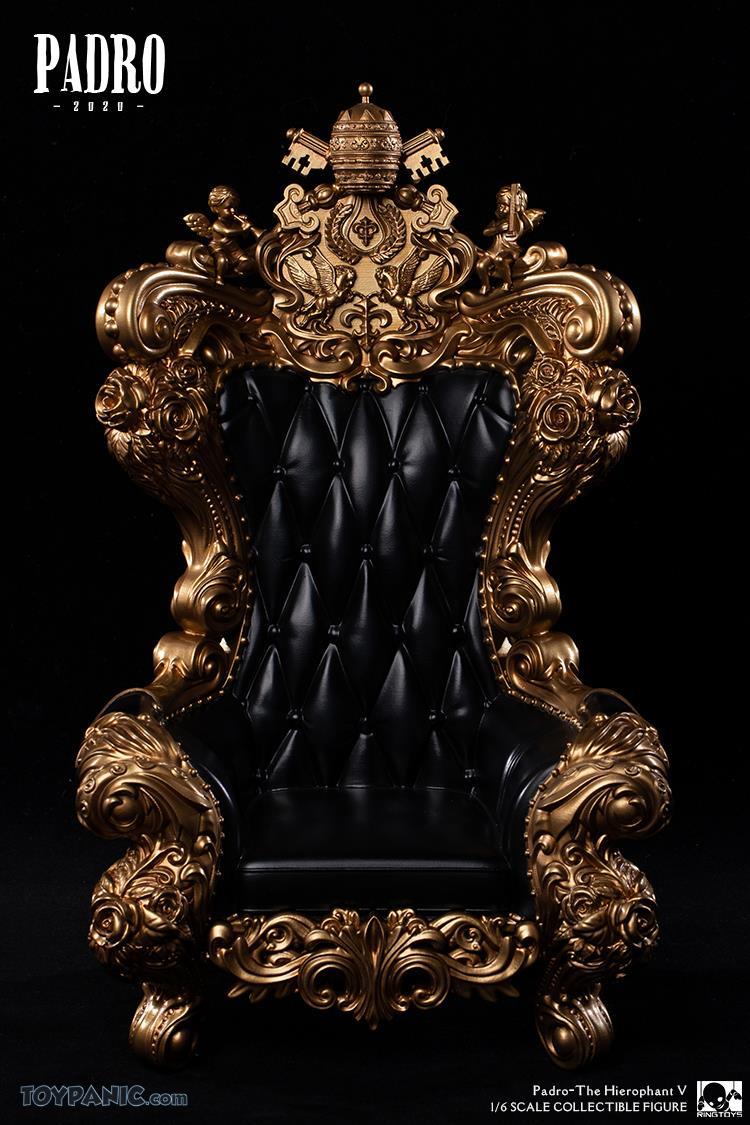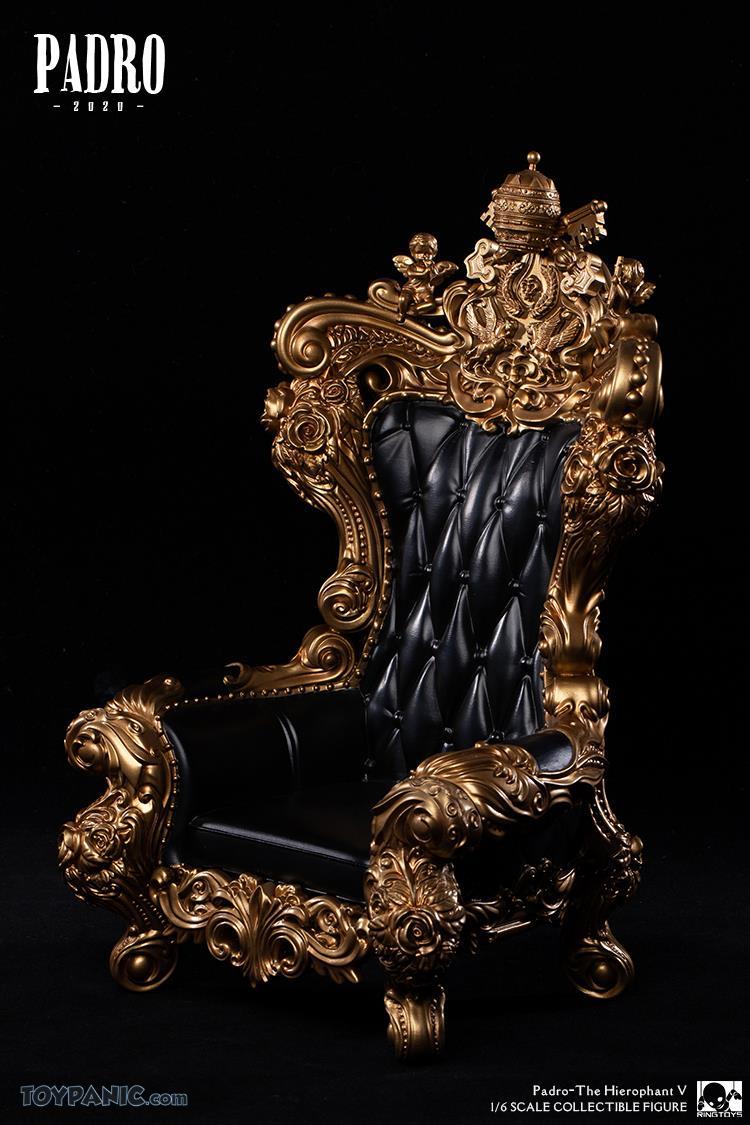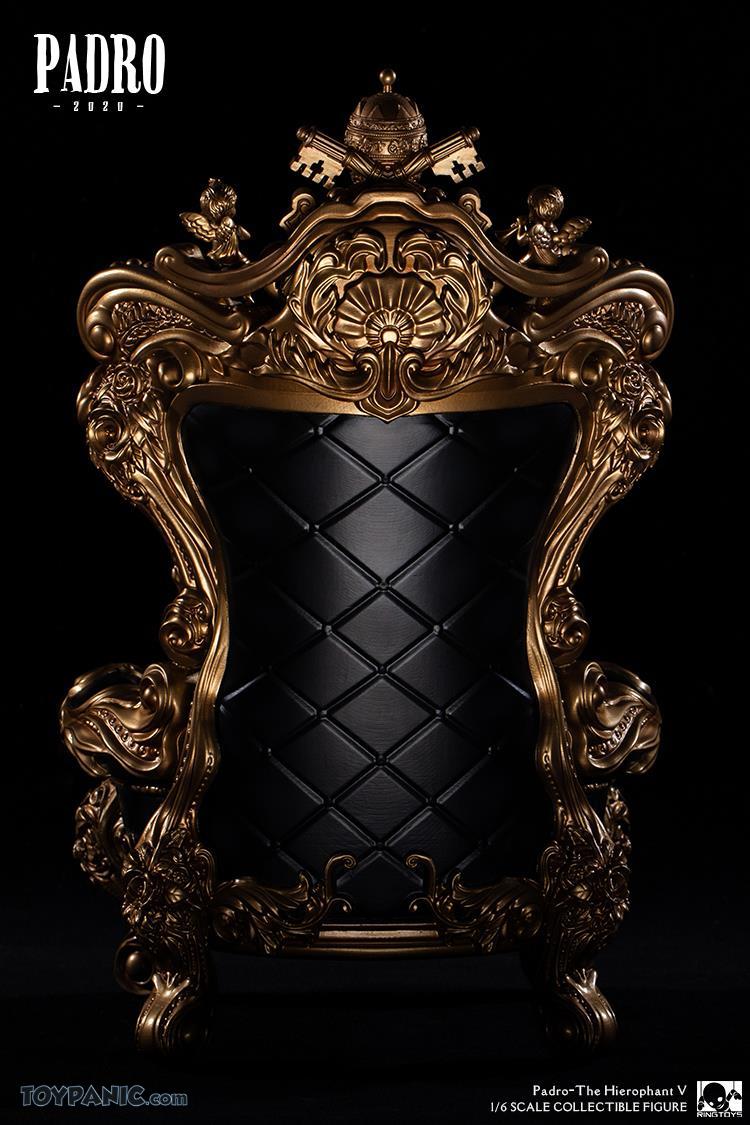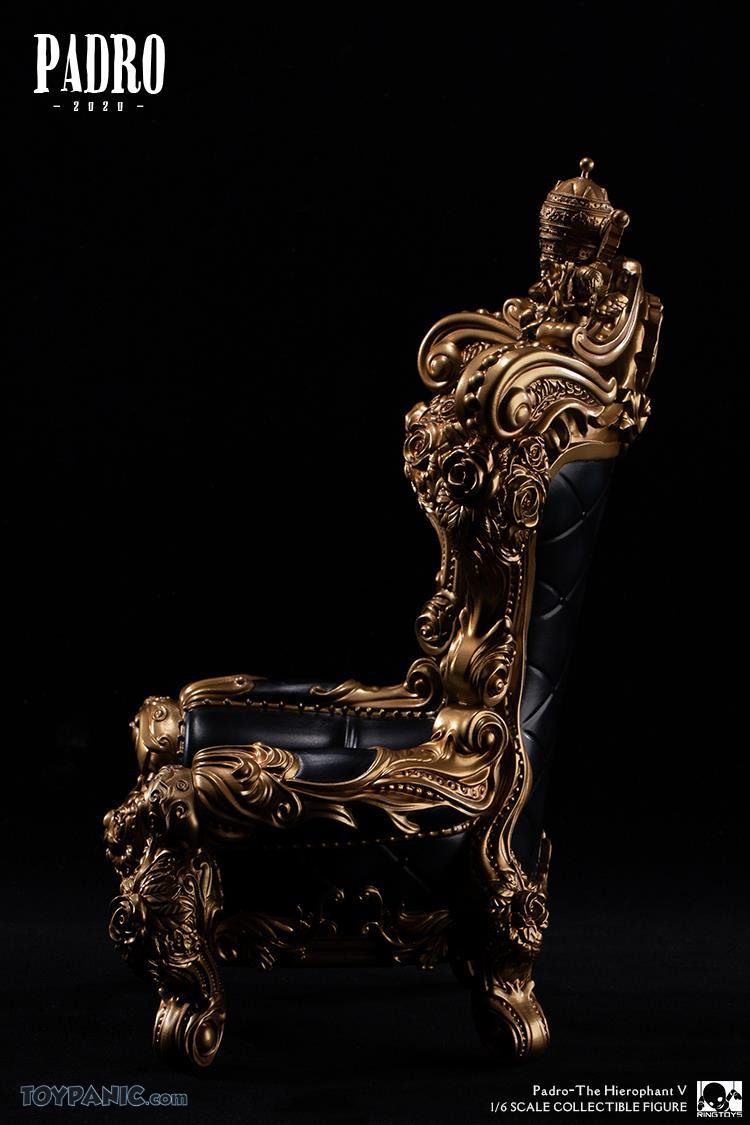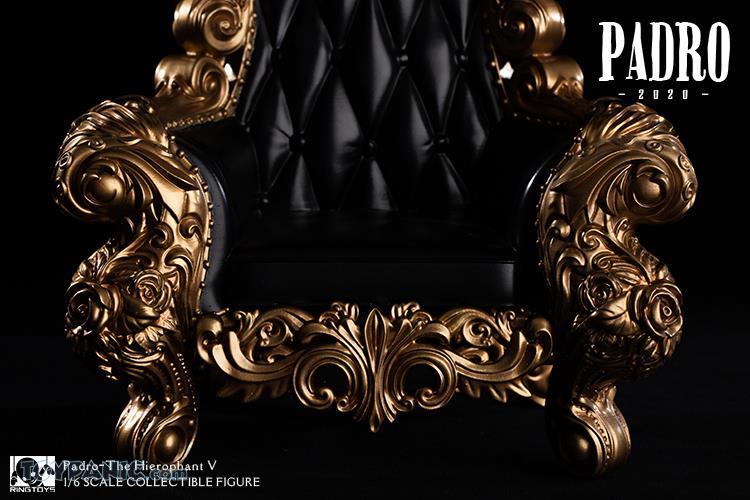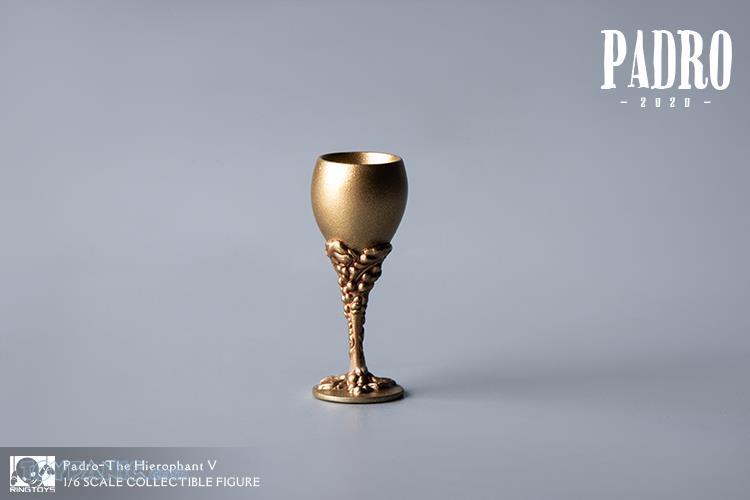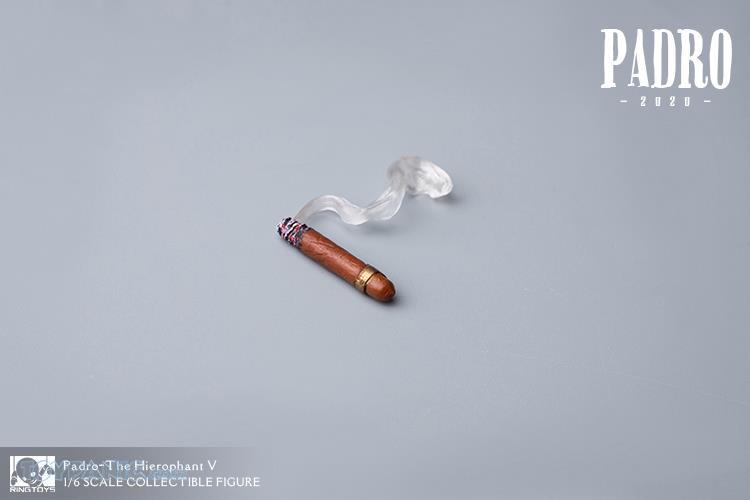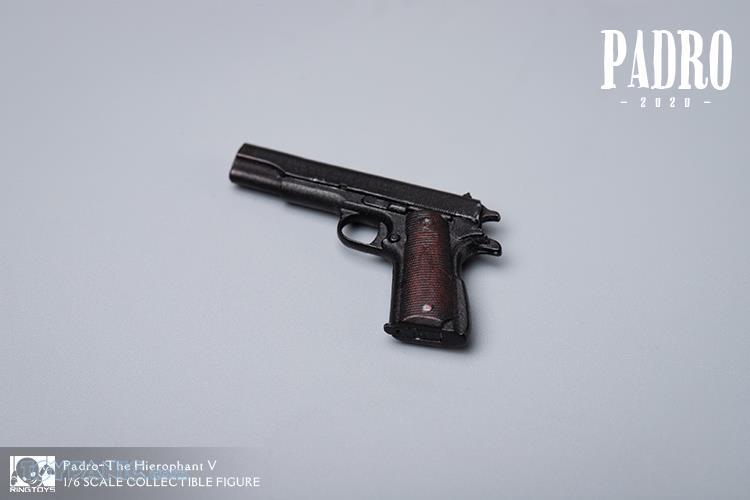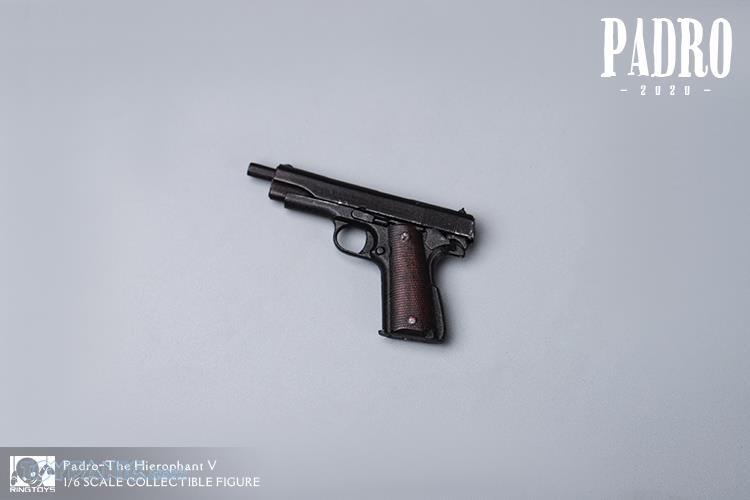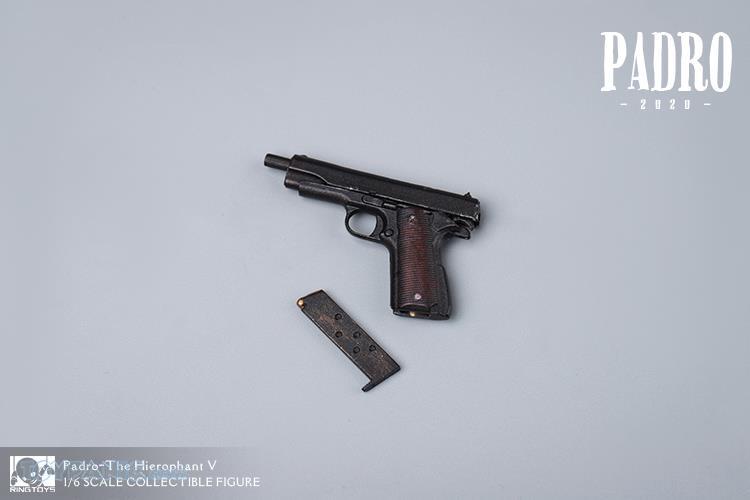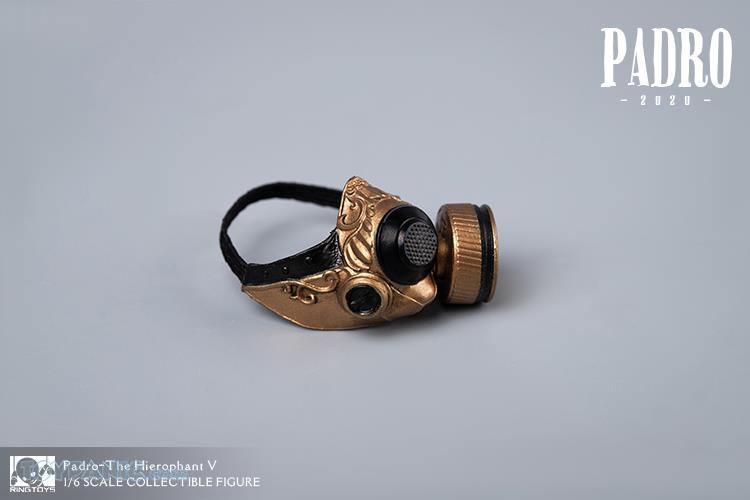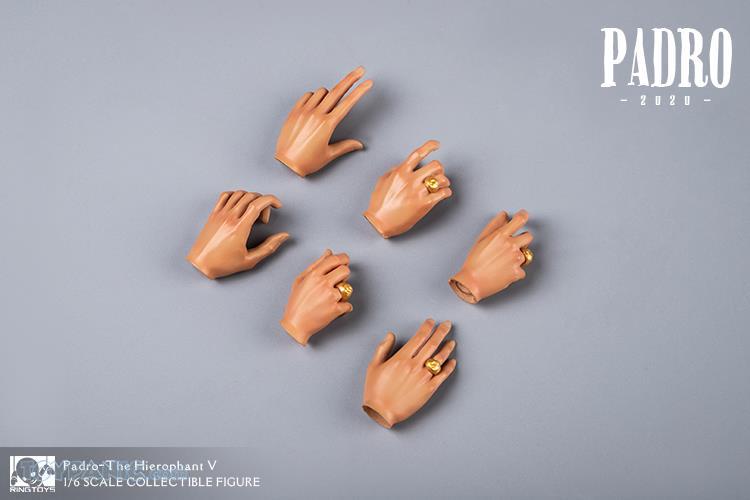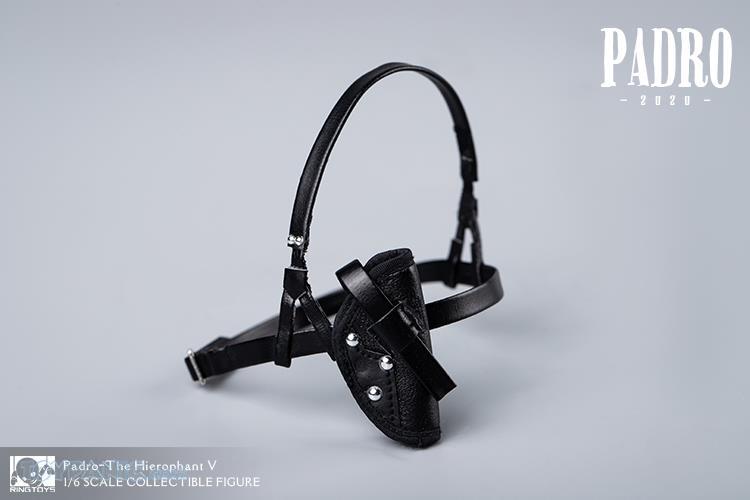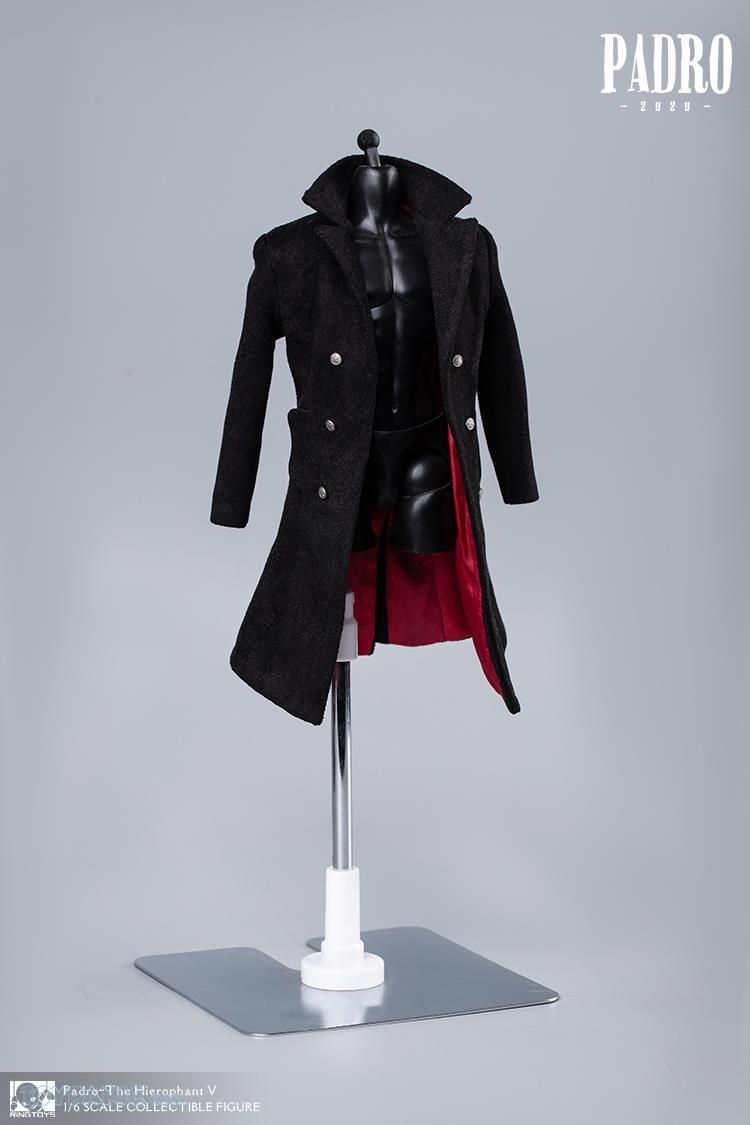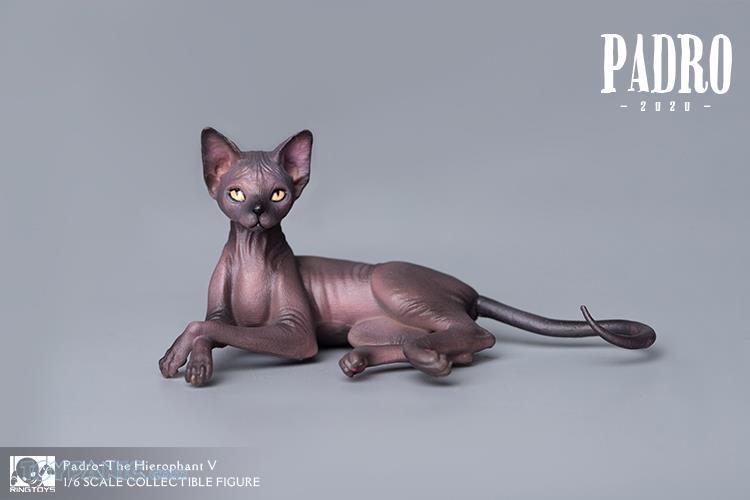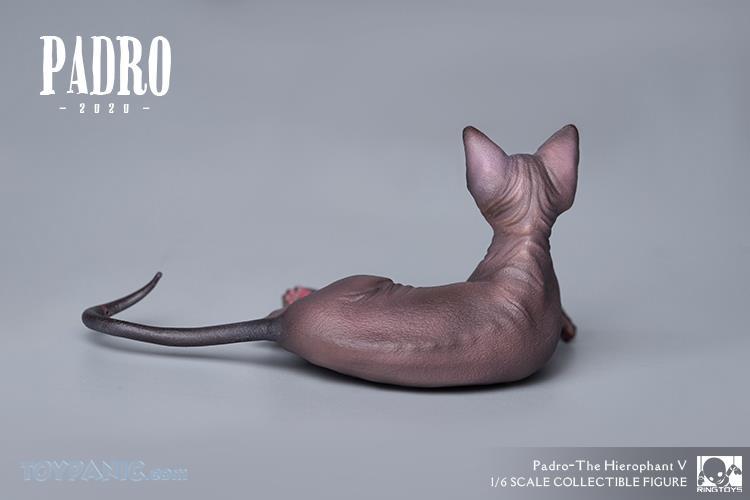 #newproduct
#RingToys
#PadroAcuator
#male
#stylized
#TheHierophant