More photos in Post 12.
I suppose it was inevitable. Give us a head with long molded hair and I feel compelled to replace it with "real" hair. For the "before" look, check out my Woo Toys set review
HERE
.
In
Endgame
, "fat"
Thor
sports a disheveled hair that seems to intentionally combine aspects of a bad dye job and a bad wig. To some extent this should have been possible to replicate with different clumps of different-colored hair strands, but in my desire to make the look more natural, I kept intermixing the three different colors, to the point where the overall look ended up looking more even, perhaps too natural. It also ended up looking more red, which is actually appropriate for the real Norse
Thor
. Especially for a re-hair that survived a fire evacuation and impromptu restyling (a clump was yanked out -- you can see the initial look HERE), I still think it worked out ok.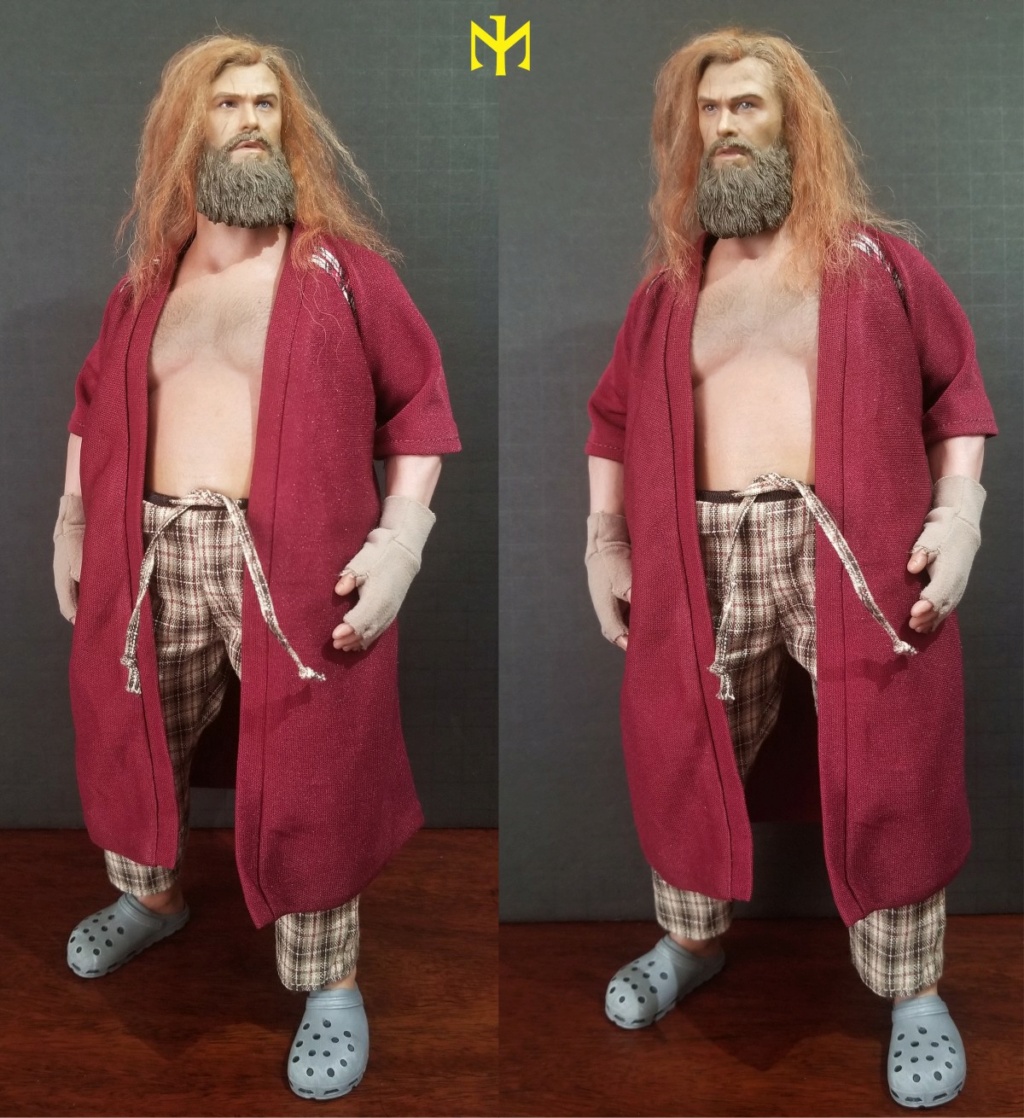 I also think it works quite well with a smaller body, like TBLeague's M33.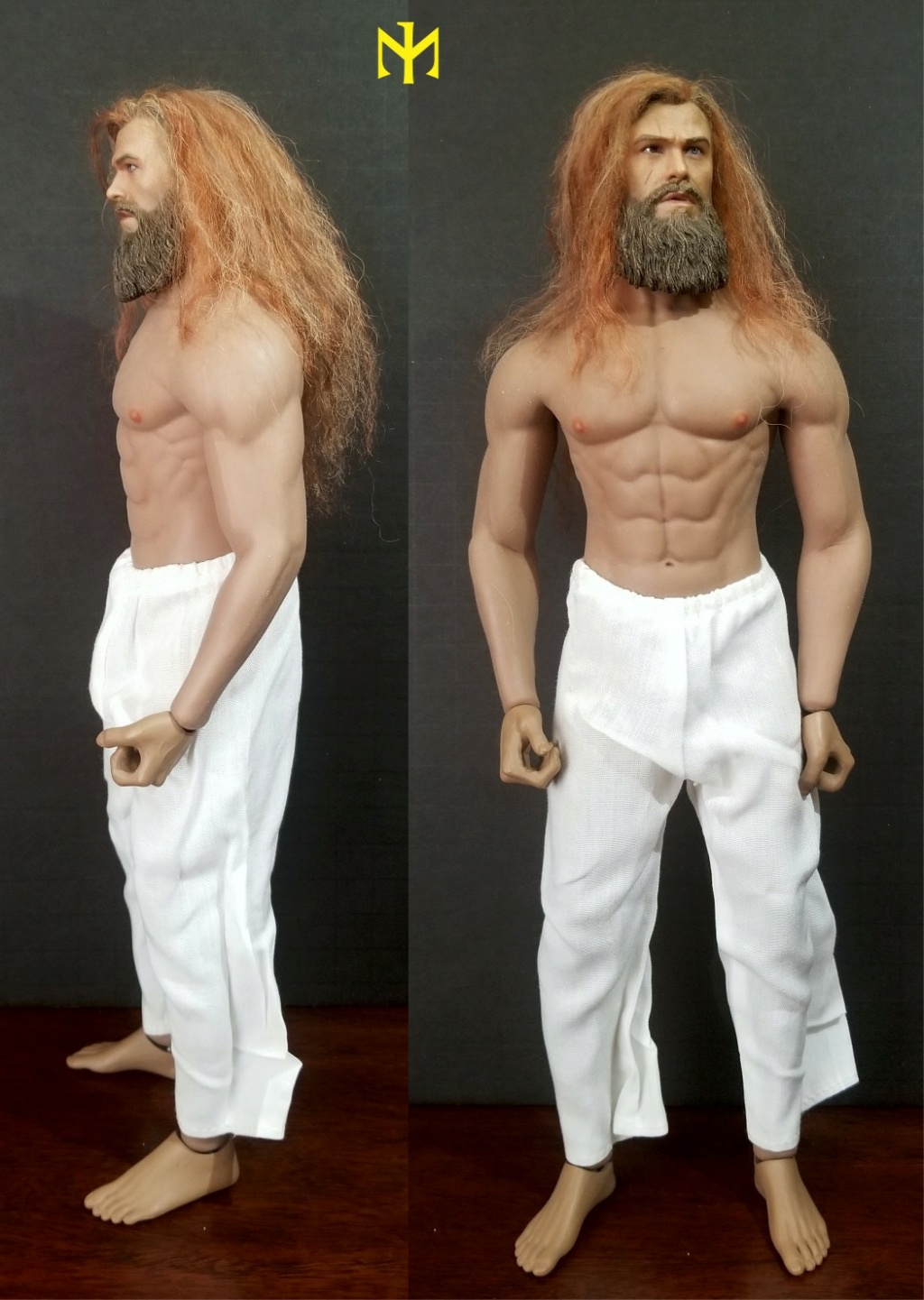 I think I should apply some more water and maybe product to make it less fluffy, but for the time being this is it.
What do you think?
More photos in Post 12.
#custom
#kitbash
#hair
#chrishemsworth
#thor
#wootoys
#avengers
#endame
#superhero
#male
#film
#fiction